Daub Alderney Casinos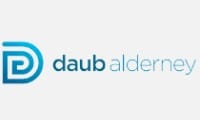 Daub Alderney Limited operates eight online casino sites. The Daub Alderney casino sites are Aspers, Aspers Casino, Kitty Bingo, Lucky Pants Bingo, Lucky VIP, Magical Vegas, Regal Wins and Spin and Win. 
Daub Alderney Limited is based at Turning House, Gibauderie, St Peter Port, Guernsey, GY1 1XN.
DAUB ALDERNEY CEASED TRADING IN 2022. MOST OF ITS FORMER CASINOS ARE NOW WITH THE RANK GROUP. CHOOSE ANOTHER CASINO FROM THE OPTIONS BELOW.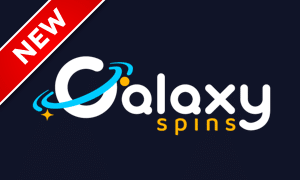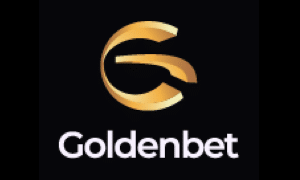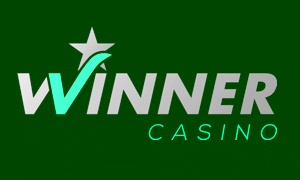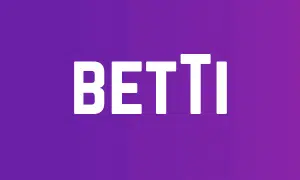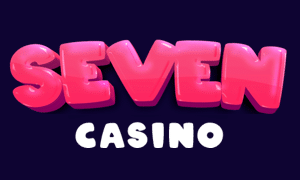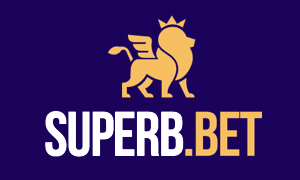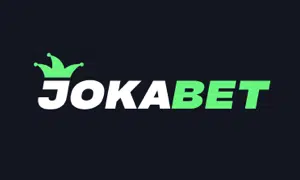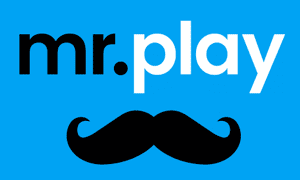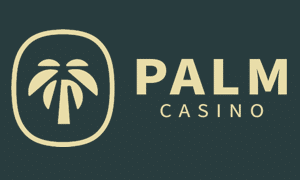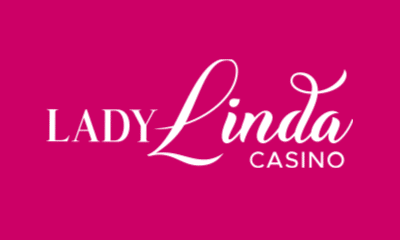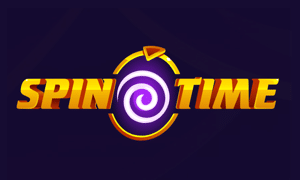 All Daub Alderney Casino Sites 2023
Aspers Casino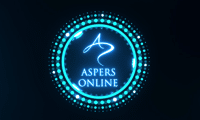 There are two versions of the Aspers Casino website. We'll get to the second one in a moment, but the version we're talking about right now is the only one that the majority of online casino fans are likely to be interested in. For clarity, this is aspers.com rather than aspers.co.uk. Aspers is a small chain of real-world UK casinos, and this is its official digital presence. The physical brand doesn't belong to Daub Alderney Casinos, but the digital one does, and it's quite a feather for the casino network company to have in its cap. Some of the promotions and incentives available at the Aspers Online site can be redeemed inside real Aspers casinos if you have one near you, so this is a "best of both worlds" site if you're a player who likes to play both on and offline. Another unique appeal of Aspers Online is its live casino section, with live roulette games broadcast from within Aspers premises every Saturday. The idea is that the site allows players to feel like they're playing at Aspers no matter where in the UK they are, and it succeeds in that aim. It comes with a collection of several hundred online slots running on the Novomatic software platform, along with a smattering of card, table, roulette, arcade, and scratch games. Playing games at Aspers Casino earns "loyalty points" for players, which can be traded in for free spins and other perks once a sufficient tally of points has been accumulated. If that isn't enough to whet your appetite, Aspers Online also offers a trio of progressive jackpot prizes, one of which has to drop every day and another of which routinely pays out six-figure wins. As internet-based versions of real-world casinos go, Aspers Online is one of the better ones.
Aspers
The version of the Aspers website we discussed above can be found at aspers.com. This version can be found at aspers.co.uk, and it looks and feels very different to Aspers Online. This site is dedicated to the real-world Aspers casinos that can be found across the UK. The main site is little more than a portal to the various regional Aspers minisites. There's one for the Aspers Casino in Stratford, another for the one in Milton Keynes, and a further two for the branches of Aspers in Newcastle and Northampton. Information about the corporate side of the Aspers business can also be found at this site, along with a link to Aspers Online. We include the site here purely for the sake of avoiding confusion. More than one player has arrived at aspers.co.uk by accident while looking at aspers.com and then wondered where all the online slots and casino games are, so we wouldn't want any of our readers to make that mistake. You won't find much in the way of playable games at the aspers.co.uk website, but if the idea of visiting Aspers in the real world appeals to you or you simply want to find out more about the casinos that Aspers Online is based on, this site is a useful place to come for information. If any of the regional Aspers casino venues are running local promotions or events, this is the page where you'll find out about it.
Kitty Bingo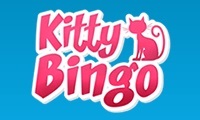 Kittens are cute. The internet has been full of cats and kittens ever since its invention, and the adorable animals have been used as marketing tools to sell just about anything you can think of. Casino and bingo sites are no exception to that rule, so it's smart of this casino network operator to add a kitten-themed site to its range of Daub Alderney casino sites. Kitty Bingo is one of the UK's most popular bingo sites and operates a busy schedule all day, every day. A new bingo room opens at Kitty Bingo on average once every thirty seconds, so you should never be waiting too long to find a room or game that appeals to you. Every variety of bingo is catered for, from the full fleet of 90 balls down to 30-ball speed bingo. The site also caters to players of every budget. If you want to spend a few pounds per ticket in the hope of landing a huge prize, the route is open to you, but you can also play for as little as five pence per ticket and chase smaller prizes if it's more about the thrill of the win than the size of the win for you. Many bingo fans who play from home use sites like Kitty Bingo for the social aspect of the bingo chat rooms as much as they use them for anything else, so low-cost games are ideal for that purpose. Like many bingo sites, Kitty Bingo has grown over the years to encompass other forms of iGaming. That's why there are plenty of online slots at Kitty Bingo these days, including slots to have access to the same progressive jackpots that are such a big feature at Aspers Online. The total amount of prize money paid out by the casino in the past 24 hours is always listed on the homepage, so you can have confidence that this is a casino that won't stiff you when the time comes to pay out your winnings. 2022 saw Kitty Bingo celebrate ten years in the industry, so this is a long-standing, dependable bingo and casino site with bags of experience.
Lucky Pants Bingo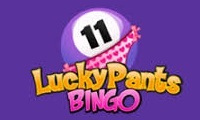 Let's be honest – bingo isn't a game that was ever supposed to be taken seriously. It's one of the most popular forms of gaming in the UK, but it was designed for entertainment purposes as a game you could play with friends and perhaps win a little money if it's your lucky day. Some casino and bingo companies have forgotten that fact, but Daub Alderney Casinos hasn't. That's why they launched Lucky Pants Bingo in 2013. Of all the Daub Alderney sites, this is the most tongue-in-cheek. The design of the site used to be even more eccentric than it is now, but a recent re-design has seen the introduction of the same template that was used to build Kitty Bingo. The result of that is that the sites look broadly similar, which has taken away a little bit of the sparkle from both of them. The range of games on offer at Lucky Pants Bingo is virtually identical to that of Kitty Bingo too, but the emphasis is different. Kitty Bingo leaves you in no doubt that it's a bingo site that happens to offer online slots on the side, but Lucky Pants Bingo showcases its online slots ahead of its bingo rooms. The flipside of the introduction of the template is that all Lucky Pants Bingo games are now played in high-definition with "enhanced gameplay," so this is a leaner, slicker site than it used to be. All of the bingo chat room hosts across the Daub Alderney Casinos range are friendly, but those that work on the Lucky Pants Bingo site are especially well known for their sense of humour. If you don't smile while you're playing bingo here, you might never smile while you're playing bingo at all. Slingo enthusiasts will be pleased to know that they're well catered for at Lucky Pants Bingo, too.
Regal Wins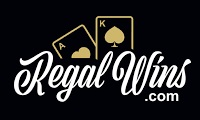 We're moving from the Daub Alderney bingo sites to the Daub Alderney casino sites now, and the first in line is Regal Wins. It's a casino with a name linked to royalty but a style that's very much down-to-earth. We don't think the people who designed Regal Wins would mind us saying that they kept things simple when they put this online slots site together. It's certainly not going to bowl you over with its good looks – the site has a plain black background and very little in the way of theming or flair other than an image of a woman showing off the latest welcome bonus on the homepage. Scroll down a little from there, though, and you'll find a solid casino site offering an impressive loyalty reward package and the promise of faster withdrawals on some payment methods. Instant withdrawal is possible (but never guaranteed) on a handful of those methods. However, those who enjoy variety might find themselves a little disappointed by what's on offer at Regal Wins. We said the casino was solid, but we never said it was stacked. At last count, the number of games available at Regal Wins was a little over 250. That's way below the average for a modern online slots and casino site and far below what you'll find at Aspers Online. The casino tries to make up for the comparative lack of slots by rounding things out with Slingo and table games, but the overall impression that we're left with is that Regal Wins is lacking a little spark when compared to the best Daub Alderney casinos. It's not a bad casino site, but it doesn't look great if you come here straight from Aspers Online hoping to see more of the same thing.
Magical Vegas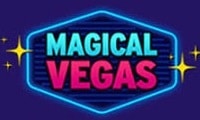 The first thing you'll see when you land on the Magical Vegas homepage is a splash banner telling you that the site has paid out more than £200m in prize money. That's a huge amount and a powerfully persuasive argument in favour of signing up to play here. While the idea that a casino might actually want you to win more money than you lose is nonsensical from a business standpoint, Magical Vegas makes you feel like it's actively trying to point you in the direction of big prizes. There's even a pop-up notification at the bottom of the screen every time one of the site's progressive jackpots falls due to drop. Magical Vegas hasn't done much with the Las Vegas theme that inspired it save for its name and a vaguely Vegas-like neon logo, but nobody comes to this casino for its graphics. They come for its jackpots and its promotions, both of which are known to be generous more often than they're not. The site is built on the same template as Regal Wins but looks better than Regal Wins because of its brighter colour scheme and warmer tone. The similarities between the sites extend to the featured games sections containing the same games and the loyalty schemes offering roughly the same rewards, but if faced with a straight choice between the two, this is the one most players would go for purely because it looks more inviting. At the risk of repeating ourselves once too often, Magical Vegas also offers the same progressive jackpots you'll find across the rest of the Daub Alderney casinos range. You can pick from any of the casino network company's sites, and you'll always find those prizes available to you.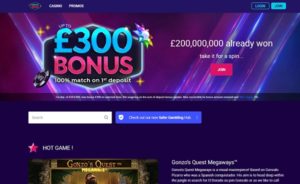 Lucky VIP
Lucky VIP casino, much like Magical Vegas, makes a promise with its name that it doesn't quite deliver. Magical Vegas doesn't really make us feel like we're playing casino games in Las Vegas, and Lucky VIP doesn't really make us feel like we're getting a VIP casino experience. This casino comes from the same school of design as Regal Wins in that it's so minimalistic that it almost looks basic. When you look at all the Daub Alderney casinos together (excluding the bingo sites), there's very little doubt that Aspers Online is the king of the hill, and all of the other casino sites exist in its shadow. Not only does Lucky VIP not look like a five-star VIP casino site, but it doesn't come with the content of one either. There are just over three hundred online slots at Lucky VIP, which is below average when compared to the top online slots specialist casinos across the industry. These days you need a minimum of five hundred to be considered average and a figure closer to seven hundred to be considered for the elite level. Given that Lucky VIP was launched in 2016 – a time by which casinos with +500 slots were becoming the norm – we don't know why it doesn't have more games available. However, it does have one important thing going for it to counter the comparative lack of games, and that's its cashback scheme. All players at Lucky VIP can claim cashback against their losses every week. The site claims to be the UK's top cashback casino, and while such a claim is impossible to verify, it never hurts to get a little something back when you've been racking up losses.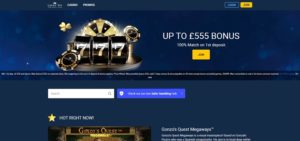 Spin and Win
Spin and Win has recently had a redesign and a relaunch, so it's the freshest-looking of all the Daub Alderney casinos. The redesign involved the casino being kitted out with the same template that powers Regal Wins and Magical Vegas, so Spin and Win lost a little bit of its individuality in the process, but its bright colours give the casino a summery feel and with a name like "Spin and Win," you know exactly what types of casino game are the site's bread and butter. For the avoidance of doubt, Spin and Win is an online slots casino that endeavours to bring players the very best online slots from around the world, be they old or new. The beginning of 2022 marked ten years on the internet for Spin and Win, so the redesign was arguably overdue and set the site up well to stick around for another decade. This is one of only two Daub Alderney casinos that makes a point of advertising how much money it's paid out in the previous 24 hours. In the case of Spin and Win, that figure is routinely higher than £250,000. That tells us two things. The first is that a lot of people must log in to Spin and Win and play games here every day. The second is that the site is reliable in terms of honouring its bets and paying out when somebody lands on a winner. Both of those factors are important when it comes to working out whether an online casino can be trusted or not. The same loyalty and jackpot offers that typify the Daub Alderney casino sites are also available at Spin and Win, so when you look at the site's total package, you'd have to say that it sits in second place behind Aspers Online when it comes to overall quality. If you're looking for an alternative to Aspers Online, we'd suggest that starting with Spin and Win is a good idea.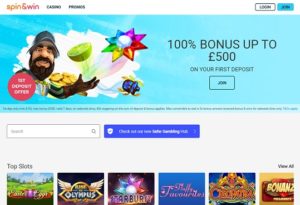 Daub Alderney Casinos Overview
Daub Alderney and The Rank Group
Daub Alderney Limited is, from a certain perspective, an independent company. It has its own offices, its own board, and its own licence with the UK Gambling Commission, not to mention a second licence in Alderney and a third in Malta. However, from another perspective, it's not truly an independent company at all. It's part of the Rank Group, which means there's a relationship between Daub Alderney and Rank Digital Gaming. The relationship isn't so strong that we'd say that the Daub Alderney casinos are sister sites of the Rank Digital sites, but it's a relationship that we have to bear in mind when we assess both companies on their relative merits. You won't find any mention of the connection between the companies on any of the Daub Alderney casino sites, but it's acknowledged on the official Daub Alderney website.
Daub Alderney was founded in 2008. The company website claims that the business operates over one hundred online brands, but for that to be true, we'd have to include every Rank Group site in that number. Daub Alderney itself owns and operates just eight online casino brands – a number that's actually decreased in recent years after some of the network company's less popular casino brands were shut down. Several aspects of the Daub Alderney website actually appear to be out of date, as there are references to Stride Gaming on several of the less regularly maintained pages on the site. Stride Gaming plc is the parent company that Daub Alderney once belonged to before The Rank Group acquired Stride Gaming. That was the deal that brought Rank Digital and Daub Alderney together, and in some respects, the dust still appears to be settling on the deal. This might also explain why there are two casino brands listed in the Daub Alderney portfolio that aren't actually Daub Alderney brands anymore. Both Bingo Extra and Give Back Bingo are included on the "portfolio" page of the Daub Alderney website, but both of those casinos are now in the hands of the 888 Group and have been for some time.
Despite the uncertainty and the out of date information we mentioned above, Daub Alderney is still hiring as of 2022. The company claims that it's always on the lookout for top talent and invites anyone who might be interested in a career with the company to send in a resume. However, no specific vacancies are listed, and some sources on the internet place the number of employees at Daub Alderney as low as fourteen. There's no way of knowing for certain, as the company doesn't make such intimate statistics available online.
The Daub Alderney Values
You can learn a lot about a casino network company from the values that it seeks to hold itself to. When such a company publishes those values publicly, it's an invitation for the public to hold it to those values. Daub Alderney isn't afraid to be judged by its principles, and it has five of them in total. Those values are "passionate, respectful, innovative, collaborative, and accountable."
Daub Alderney seeks to demonstrate its first value by being both passionate and fierce about the products it delivers and generating a genuine sense of excitement about the quality of its service. At the same time, it seeks to demonstrate its respectfulness by being thoughtful in its communications both internally and externally. "Innovative" is self-explanatory, and "collaborative" relates to the company's belief that success can only be attained by working as a team. "Accountable" is also tied into the company's workplace culture, as the brand expects every employee to take ownership of the work that they do. The Daub Alderney values seem to be geared more towards its staff than its customers and are listed on the company's website alongside the benefits of coming to work for them. Those benefits, just in case there's anybody out there who fancies a career in the casino industry and likes the idea of living in the Channel Islands, include discretionary bonuses, life insurance and private medical insurance covered by contract, and entry into the company's pension scheme. However, prospective employees are warned that it's "never easy" to work for a market leader, and so people who aren't used to pushing boundaries probably aren't going to fit in.
Daub Alderney Regulatory Issues
Having a licence with the UK Gambling Commission is vital to the success of any UK-facing casino site. It's virtually impossible to operate in the UK without one, and being able to put the regulator's logo on your website along with a licence number is the closest thing the industry has to a quality mark. However, being regulated by the UK Gambling Commission also means following more than a few rules and regulations – and those companies that fall off the beaten track can find themselves in a lot of hot water. No company is too big to escape the wrath of the UKGC when its performance falls short of expectations, and Daub Alderney Limited found that out to the organisation's cost in July 2021.
After conducting hearings and carrying out a review of Daub Alderney's licence in 2021, the UK Gambling Commission found several failings within the company. Specifically, it found that Daub Alderney had breached licence conditions relating to the prevention of money laundering, social responsibility codes, directives relating to responsibility for third parties, and a failure to comply with advertising codes. Daub Alderney was issued with a formal warning and fined £5.85m, which is one of the largest fines the regulator has ever dished out. It's customary for a statement of facts to be published after the conclusion of any investigation like this, but none exists in the case of these particular offences. That might have something to do with the fact that Daub Alderney has appealed the decision. The appeals process seems to be taking an unusually long time, but we'll publish updated information as and when it becomes available.
What are players saying about Daub Alderney Casino sites?
The following reviews were written by players who've recently played at Daub Alderney casinos and wanted to share their experience with others. We've edited the comments for clarity and brevity.
15-Mar-2022 Aspers Online review by SA:
The site is terrible. It keeps sending me adverts for promotions and bonuses but none of the codes they send to me work. When I enter them it asks me to contact customer support, which I've done three times, but it takes them weeks to get back to you. – source: TrustPilot
05-Mar-2022 Aspers Online review by Jane:
I love Aspers Online. The site is amazing, I love the games, and they always pay me out within the hour without asking me for too much ID. – source: TrustPilot
06-Mar-2022 Kitty Bingo review by Alan:
This is the most dishonest site I've ever played at. I entered a bonus code but didn't get the bonus. When I asked customer support about it they tried to tell me that I didn't enter the code even though I had screenshots to prove it. Also, none of their support agents can spell. – source: TrustPilot
14-Apr-2022 Lucky Pants Bingo review by Michelle:
I deposited £20 and expected to get a bonus but it didn't turn up in my account. When I contacted customer support they tried to tell me it didn't exist until I showed them the advert. They then gave me the bonus but froze my account, so now I can't use it. – source: TrustPilot
16-Apr-2022 Regal Wins review by Sammy:
I've just played through £50 at 40p per spin and didn't get a single bonus. That's shocking. This is a site that needs looking into. – source: TrustPilot
18-Apr-2022 Magical Vegas review by Saddler:
There are always errors on this site. I see the "internal error" message a lot, after which you get kicked off the site. I appreciate that problems happen but it also seems to happen mid-game. – source: TrustPilot
09-Apr-2022 Lucky VIP review by Louise:
The site crashes a lot and then takes an age to reload. The crashes always seem to happen when I'm on a winning streak I've hung around on the site for a month hoping they'll sort their problems out but it's still happening, so I'm off. – source: TrustPilot
18-Apr-2022 Spin and Win review by Marek:
The game I was playing crashed just after I had a big win, and when it reloaded the win was gone. I tried to talk to customer support about this but they kept me in a queue for an hour. – source: TrustPilot
22-Feb-2022 Kitty Bingo review by Debbie:
They don't uphold the bonus offers they make. I screenshotted one they offered to me because they didn't pay it, but they said it wasn't valid because it was made by an affiliate rather than the site itself. Total shambles, stay away from this site. – source: TrustPilot
10-Apr-2022 Lucky Pants Bingo review by Karla:
I wish I'd read the reviews before I played here. The welcome bonus they gave me can't be played on any of the games. I asked customer support about it but the info they gave me was wrong. Now my account is locked out so I can't even close it down. – source: TrustPilot
Full List of all Daub Alderney Casino sites
Active Daub Alderney Casinos
These sites are owned and operated by Daub Alderney directly.
Aspers (aspers.com)
Kitty Bingo (kittybingo.com)
Lucky Pants Bingo (luckypantsbingo.com)
Lucky VIP (luckyvip.com)
Magical Vegas (magicalvegas.com)
Regal Wins (regalwins.com)
Spin and Win (spinandwin.com)
Inactive Daub Alderney Casinos
These casinos were once on the Daub Alderney casinos network but have either closed down or been transferred away.