Dazzletag Entertainment Limited Casinos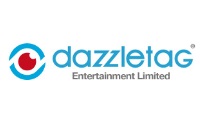 Dazzletag Entertainment Limited operates five online casino sites. The Dazzletag casinos are Bingo Cams, Casushi, Fruit Kings, Peachy Games and Play Sunny.
Dazzletag Entertainment Limited is based at 122 Andrea Debono Street, Naxxar, NXR 4030, Malta.







All Dazzletag Entertainment Casinos 2022
Bingo Cams
Bingo Cams is a Dazzletag Entertainment Limited casino and bingo site with a simple, effective gimmick. This isn't just another bingo site where you can play in a variety of themed rooms while speaking to your fellow players through live chat. There's nothing wrong with that service, but dozens (if not hundreds) of bingo sites provide it. Bingo Cams is different because of the clue that's in its name – "cams." If you want to, you can see your fellow players while you're playing and speak to them in real time. It's not quite the same as playing in a bingo hall, but it's as close as it's possible to get without going outside. Players who consent to stream their video cameras might have their "big win" moments recorded and uploaded to the site's hall of fame, which is updated several times each month. The hosts are just as important as the players at Bingo Cams. Each one of them has a profile to help players to get to know them, and each one occasionally hosts a specially themed room with individual promotions and bonuses to hand out. There's a collection of online slots, live dealer games and table games if you want to step away from the bingo rooms for a while, but it's the niche appeal of the webcam bingo sessions that draw most players to Bingo Cams, and if you feel like joining them, you should find that the site has a happy, vibrant, welcoming community.
Fruit Kings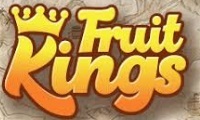 Some casino network companies create casinos and online slots sites by first making a template, then using the template like a cookie cutter to turn out an endless number of lookalike websites. We're pleased to say that Dazzletag Entertainment Limited doesn't do that. The first two casino sites in this list are proof of that. Bingo Cams is a slightly old-school bingo site with an interesting gimmick. Fruit Kings is a super-modern looking online slots site. The homepage of Fruit Kings is decked out in a warm purple and gold colour scheme that gives the casino a slightly regal feel. Pair that with the Aztec temple in the background, and you could easily begin to feel like you've travelled back in time to become ancient Central American royalty. The name "Fruit Kings" is designed to remind us of classic fruit-themed slots from days gone by, but while it's true to say that this casino has an impressive collection of traditional slots, that's far from all it's packing. The expansive range of online slots includes plenty of creations from the past few years and more than a handful of big jackpot slots connected to seven-figure jackpot funds. There's also a live casino hooked up to Fruit Kings, so if you'd prefer to play games with a live dealer, the option is available to you. Table games and instant win scratch games round out the Fruit Kings proposition, but if you need another reason to stick around the site after you've used up the welcome offer, you should check out its loyalty rewards.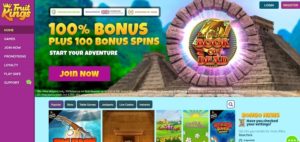 Casushi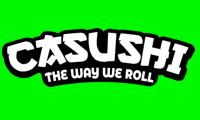 Cashushi is another Dazzletag Entertainment Limited casino site that looks nothing like its sister sites. Perhaps that's down to the fact that Dazzletag doesn't operate any white label casinos. It's never had any reason to create a casino template because it doesn't create casinos for anybody else, so every new casino brand it launches is built from the ground up. Casushi, with its clever "the way we roll" slogan, is the most popular of the Dazzletag Entertainment Limited casinos and should be looked upon as the flagship of the casino network company. It's also the most colourful and exciting casino on the network to look at. Whoever designed the Casushi site did so with their tongue planted firmly in their cheek, hence the presence of the "Ways of Casushi" section, which talks about playing casino games as if it were a martial art. Our favourite piece of wisdom from this part of the site is "gold cannot buy time, so pause, reflect, and walk the dog." The slightly Far Eastern theme of Casushi manages to remain playful rather than becoming offensive, and the entire site benefits from its upbeat nature. There probably isn't a massive difference in the range of casino games and slots here and those at Fruit King, but they feel different at Casushi because of the way they're presented. As a site that's been online for more than a decade, Casushi is considered stable and trusted.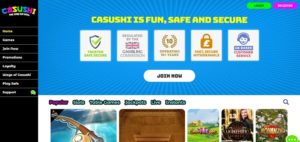 Peachy Games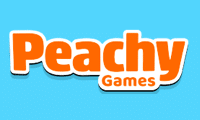 Not every casino site on a network can be a smash hit. Dazzletag Entertainment Limited has two smash-hit online slots sites with Casushi and Fruit King and compared to them, Peachy Games feels like a step down. We suspect that even Dazzletag would accept that Peachy Games isn't on Casushi's level. That's OK, though – if every site is identical, it's impossible to rate one over the other, and saying that Peachy Games is a step or two below Casushi isn't the same as saying that it's not a good casino – it just lacks personality. The site's presentation is a little safe and bland, lacking the stunning backdrop of Fruit Kings or the sense of humour of Casushi. The range of casino games and promotions on offer is still strong, so the issues at the site aren't anything that a visual overhaul wouldn't fix. You still get the same Dazzletag standard of safety and security when you play at Peachy Games, and you still get all the benefits of playing at a casino that's been online for more than ten years. You might even find you have better luck at Peachy Games than you do at Casushi – it just isn't as memorable a casino site to look at or experience.
Play Sunny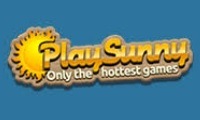 The motto of Play Sunny is "all the hottest games." It's just as well the motto isn't "all the best looks" because this is comfortably the ugliest of the Dazzletag Entertainment Limited casino sites. There are only five of them, and one of them has to be at the bottom, so Play Sunny gets the unwanted accolade. It's unlucky on Play Sunny's part that it's up against the other four casinos on the Dazzletag network because there are casino networks out there where it would actually be one of the prettier creations. Play Sunny's biggest offence is that it's allowed its style to become dated. Its narrow focus leaves dead space at the sides of the screen, resulting in a letterboxing effect of the kind that was common in web design ten years ago. This is to the detriment of the casino content at Play Sunny, which is, for the main part, of high quality. Not only is Play Sunny well-stocked as far as live casino games, scratchcards, table games, and online slots go, but it also has a double-layered loyalty reward scheme. Players pick up loyalty points as they go along and can store those points to qualify for higher rewards, or they can trade the points in for physical and virtual rewards in the Play Sunny "shop." We've seen a similar system used at other online casinos, but rewards systems like this remain the exception rather than the rule. Play Sunny might have the best loyalty rewards on the Dazzletag network but the worst looks. Whether those factors make you more or less likely to play here is a matter of personal taste.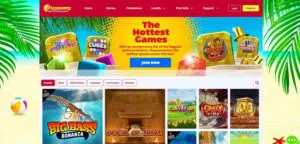 About Dazzletag Entertainment Limited
Dazzletag Entertainment Limited History
Dazzletag Entertainment Limited has been in the casino business since 2010 and sees itself as an innovator within the industry. Its business model is quite unlike that of other casino network companies in that it doesn't create white-label casinos. Every casino on the Dazzletag network is owned and operated by Dazzletag directly. That means they operate fewer sites than the biggest names in the industry, but the handful of sites they do operate are known for their quality. Casushi, in particular, is one of the most popular casino brands in the UK. You'll find the headquarters of Dazzletag Entertainment on the island of Malta, where they have several other casino network companies for neighbours. Malta is also where the company obtained its first gaming licence through the Malta Gaming Authority, but it's since obtained a second (and arguably more important) licence with the UK Gambling Commission. Both licences are clean – Dazzletag has yet to find itself on the wrong end of regulatory action and will be hoping to continue that trend into the future. Although the company doesn't openly publish internal stats, the business is thought to have approximately two hundred employees.
Dazzletag's Mission
We mentioned that Dazzletag Entertainment is known for its innovation, but that's hardly a surprise when "innovation" forms part of the company's mission statement. They describe themselves as "an international leader in innovative online gaming experiences," with the word "international" emphasising that while the UK market is important to the business, the UK isn't the only territory that the company is active within. Other words used in Dazzletag's self-description on the Dazzletag company website include "pioneering," "player-centric," and "data-driven." This is a company that develops and nurtures new technology and uses that technology to give itself an edge over its peers.
At the heart of Dazzletag's strategy for success is a desire to work with all the top online slots and casino developers in the world to build up a hard-to-beat selection of games. They're doing well on that front, with a library of thousands of games to choose from, thanks to their partnerships with big-name developers like NetEnt, Big Time Gaming, Scientific Games, Gamevy, Inspired, Red Tiger and many more. All of this information is listed on the Dazzletag website in the hope that it will encourage new partners to get in touch with them, but by "partners," Dazzletag doesn't mean individuals or businesses looking to open casino websites of their own. Instead, the company's doors are always open to new providers looking for a new outlet for their products or highly-motivated individuals looking for a new career. Dazzletag seems to be in a constant state of recruitment, so while the total number of people working for the business might "only" be around two hundred now, that number is likely to increase significantly in the future as Dazzletag continues to expand and launch new casino brands.
Dazzletag and the Begame Group
While Dazzletag Entertainment Limited's achievements to date within the casino industry are impressive, the company hasn't got where it is entirely on its own. Dazzletag is actually part of a much larger casino and iGaming company called the Begame Group, which has aspirations of its own. Begame promises a "fresh and exciting" new era of both premium and freemium gaming and covers far more bases than Dazzletag does on its own. Begame operates "Gogame Partners," which is described as one of the largest and most trusted iGaming affiliate networks in the business. It also operates "Mygame Studio," within which the company creates games of its own. The company has offices in both Malta and the United Kingdom, which makes it sound to us like it shares office space with Dazzletag Entertainment Limited. It also opened in 2010, which was the same year that Dazzletag got started. To put that another way, Dazzletag is an in-house brand of the Begame Group.
Interestingly, the Begame website describes Bingo Cams as the brand's flagship casino site. While we wouldn't hesitate to say that Bingo Cams is the company's most innovative casino site, it doesn't compare to Casushi when it comes to popularity among players. It might be that Bingo Cams is simply the site that Begame and Dazzletag are most proud of because it's so different from ninety per cent of other bingo and casino sites out there. It's certainly the site that most recently received significant attention from its parent company, with a 2021 relaunch of the brand bringing visual and technical enhancements to the long-standing platform. Bingo Cams has been online for more than a decade, but the 2021 refresh made it feel new again and was considered to be such a big deal at the time that it merited its own entry on the news page of the Begame Group website. In fact, it's one of only three pieces of news that have been considered worthy of inclusion on the site since it was launched. Although Begame spends a lot of time talking about its ambitions and its abilities as a B2C iGaming company, it never specifically spells out what it does or what makes it different to Dazzletag Entertainment Limited. It could be the case that Dazzletag wants to expand into the white-label casino market through the Begame Group one day, but it doesn't appear to be doing so yet. To add to the confusion, the name "Dazzletag" doesn't appear anywhere on the Begame site.
Dazzletag and Novomatic?
In 2014 various sources reported that Novomatic AG, an enormous iGaming company owned by the Austrian billionaire Johann Graf, was interested in acquiring Bingo Cams from Dazzletag Entertainment Limited. Bingo Cams was at the peak of its popularity at the time, and it had caught the eye of bigger fish in the gaming pond. A few months later, it was reported that the terms of Novomatic's offer to Dazzletag had changed, and Novomatic AG now wanted to buy out Dazzletag Entertainment Limited in its entirety. This would have been a big deal in the gaming world at the time, but we can't find two sources that agree on whether or not the acquisition eventually went through.
Novomatic's annual report for 2014 says that Dazzletag Entertainment Limited was successfully acquired via Greentube International, a subsidiary company of Novomatic. It goes on to note that Novomatic sold its stake in Monticello Grand Casino and Entertainment World in November 2014 to make room for the deal. The written confirmation is a strong indicator that the deal went through, yet there's no record of it anywhere else. Furthermore, searching for the term "Dazzletag" on the Novomatic website doesn't yield any results. You won't find any mention of Novomatic on either the Dazzletag Entertainment Limited website or the Begame Group website either. We'd expect to find at least a passing comment on every one of those websites if there was an existing relationship between the companies. Our best guess is that there was a last-minute hitch in the deal that prevented it from going through after it was confirmed or that Dazzletag was quietly sold again some time after the acquisition. Perhaps the critical fact is that there's also no mention of Novomatic in the terms and conditions of Bingo Cams, which strongly implies that Novomatic is not involved in the running of the site. It's unusual that the necessary information on this acquisition is so tricky to find, but the evidence suggests that if there ever was a working relationship between the companies, it no longer exists.
What are players saying about Dazzletag casinos?
These reviews have been written by people who've played at Dazzletag Entertainment sites recently and wanted to share their experiences with other players. Their comments have been edited for clarity and brevity.
01-Dec-2021 Bingo Cams review by "Papa Alpha Romeo:"
They're a lousy slot provider. The website is slow and buffers constantly, which leads to sessions terminating. The bingo might be OK but the slots are awful. – source: TrustPilot
10-Jan-2022 Fruit Kings review by Kam:
Withdrawals here are fast. Sometimes I get my money within hours of asking for it. You shouldn't have any problems with them so long as you've provided them with the right details – some of my withdrawals have been over £10,000. – source: TrustPilot
28-Mar-2022 Casushi review by Danny:
No messing about with this site, the game selection is great and payouts are very fast. In my last session, I deposited £15 and came out with £1300. – source: TrustPilot
25-Mar-2022 Casushi review by John:
I'm new to Casushi and I wish I'd never found it. I deposited £1000 today and haven't seen a single bonus on a single slot. I made zero return. It's no fun when a casino doesn't give you any chance to make your money back, so I won't be returning. – source: TrustPilot
22-Mar-2022 Casushi review by Barry:
The selection of games and game providers is great. All of my favourites are here but they get the best new games too. – source: TrustPilot
22-Mar-2022 Casushi review by Nanya:
This is my go-to casino. It was easy to join, I liked the welcome bonus and I find the games pay well. The first time I made a withdrawal I got it within 24 hours. Casushi is highly recommended by me. – source: TrustPilot
03-Apr-2022 Peachy Games review by Habib:
I took a break from Peachy Games because I was on a run of bad luck, but I recently came back. Since then it's been amazing, payouts seem fair and bonuses come regularly. – source: TrustPilot
21-Feb-2022 Peachy Games review by Ian:
I'll give credit where it's due – Peachy Games is a really well-run casino. Payouts happen fast – even when I had a win on Saturday I got paid on Monday morning. When I won more on Monday afternoon I had my money within an hour. I don't write a lot of reviews but there are so many bad casinos out there that I feel like I should take the time to praise a good one. – source: TrustPilot
02-Feb-2022 Play Sunny review by Moj:
I got off to a rough start here but I've had a lot of fun since then. I've played at lots of casino sites but I really rate this one, the give and take seems fair and I've actually had bonuses retrigger. – source: TrustPilot
26-Jan-2022 Play Sunny review by Michal:
Don't waste your time and money here, it's a scam. The games are dead, I didn't get a single win bigger than 5x my stake while spending a £100 deposit. I've asked them to delete my account and all the information they hold on me but they won't do it. – source: TrustPilot
Full List of Dazzletag Entertainment Sites
The following casinos are 100% owned and operated by Dazzletag Entertainment Limited.
Bingo Cams (bingocams.co.uk)
Casushi (casushi.com)
Fruit Kings (fruitkings.com)
Peachy Games (peachygames.com)
Play Sunny (playsunny.com)
There are only two former Dazzletag casinos that were once active on the network but have since been shut down; My Jackpot Casino (myjackpotcasino.co.uk) and Peachy Casino (peachycasino.com).