Deckmedia Casinos
Deckmedia has 11 active online casinos and sister sites include Sloto'Cash, Slots Capital, Desert Nights Casino, Box24 Casino and Spartan Slots.
Deckmedia N.V. are operated from Heelsumstraat 51 E-Commerce Park, Curaçao.
Deckmedia Casinos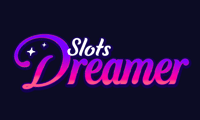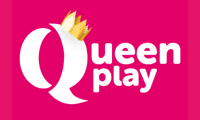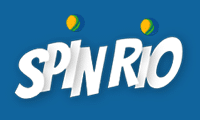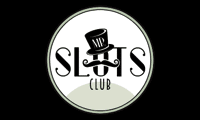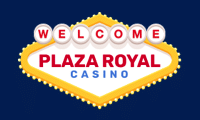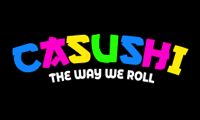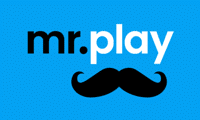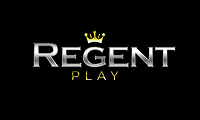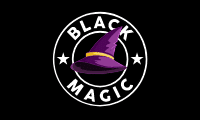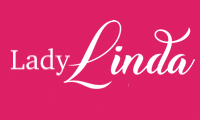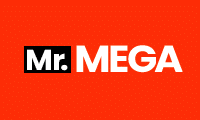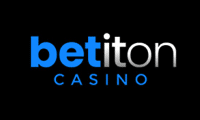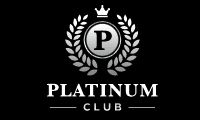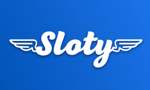 What are players saying about Deckmedia N.V. casinos?
Here are our condensed / readers digest summaries of recent player reviews of Deckmedia N.V. casinos.
27-Dec-2017: Slots Capital Casino by Marvies:
The welcome bonus on this casino is fantastic, as I have already claimed by 3rd welcome bonus of 300% on this casino. This casino also has a good variety of games for its players to enjoy. – source: AskGamblers
12-Mar-2020: Desert Nights Casino by Kevin:
The transaction on this online casino is extremely slow and it took the casino 9 hours to process my deposit, then I tried to claim the available welcome bonus but they replied that I have to deposit again. – source: AskGamblers
24-Sep-2020: Sloto' Cash Casino by Jhon:
I have been playing on this casino for about 3 years and all of the services that are offered on this online casino are amazing, the players are offered fantastic bonuses and the huge selection of the games keeps the players busy. – source: AskGamblers
01-Mar-2021: Box24 Casino by Pdanesi:
The withdrawal process on this online casino is terrible as it takes 7 to 15 days for the casino to transfer the funds, the casino needs to upgrade its withdrawal services. – source: AskGamblers
27-Jun-2018: Spartan Slots Casino by Steve:
All of the gaming services that this online casino has to offer are good but it needs to work on its live chat as the agents do not provide the players with answers instantly. This casino also requires too much time for withdrawals. – source: AskGamblers
17-Nov-2020: Black Diamond Casino by Kate:
This casino will not pay my winnings, I have requested withdrawal several times but after waiting for 5 business days they will cancel the withdrawal. Also, the staff does not provide any answer regarding the withdrawals. – source: AskGamblers
20-Jun-2020: Miami Club Casino by Simon:
The free slots provided by the casino are good and they also offer very helpful customer support, the agents offer fast reply and they behave politely with all of the players. – source: AskGamblers
09-Jan-2021: Uptown Aces Casino by Aussiesa:
Comparatively to some other casinos, this casino offers very good withdrawal services and the players get their money within a few days. – source: AskGamblers
24-Jun-2019: Red Stag Casino by Alex:
This casino won't reply to my messages on the live chat and the customer service also don't answer my emails, the customer service on this casino is the worst as most of the time they are clueless regarding the problems. – source: AskGamblers
23-Feb-2018: Uptown Aces Casino by Tyler:
I recently joined this casino and managed to win huge amount, this casino offers games from good companies and there are many jackpots for the players to win. – source: AskGamblers
Deckmedia Casinos 2022
Sloto Cash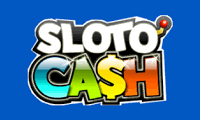 The only way to describe Sloto Cash is as a success story. It's been available as an online casino to players in the USA for longer than almost anybody and remains one of the biggest casinos stateside today. Players are welcomed to the site with three hundred free spins and up to £7777 in matched deposits, plus the temptation of access to a seven-figure jackpot. The site has been online since 2007, and that shows in elements of its somewhat dated design, but its robot mascot is considered almost iconic, and a major redesign would probably lose the casino more players than it would attract. The site's success is all the more surprising when you consider it offers nothing other than slots.
Miami Club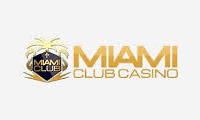 This is the second of the two brands that the Deckmedia affiliate scheme wants people to promote, and so we can safely assume it's the company's second priority from its long list of casinos. As you can tell from the name, this is another US-facing casino brand. It's been online since 2012 and is a little more sophisticated than Sloto Cash. There's a traditional feel at the site – so much so that there's a dedicated section for three-reel slots – but it also offers access to video poker, blackjack, and other table games. Aside from having plenty of games to offer, Miami Club isn't short on promotions.
Slots Capital
You can't use a name like "Slots Capital" if the focus of your casino isn't slots, but Deckmedia also includes a selection of table games at Slots Capital for the sake of balance and variety. The site's mascot is a female character called "Lotty," who sometimes appears as a cartoon and other times appears as a real person in photographs. Lotty has "adventures" on the casino's blog page, and if you follow them along, you can sometimes pick up special promotions. That's a feature we haven't seen elsewhere and a nice perk for players who pay attention. There's also a VIP scheme at Slots Capital, which isn't the case at every Deckmedia casino.
Fair Go Casino
Fair Go Casino is aimed at players in Australia and isn't subtle about the theme or the idea. An outline of Australia appears in the casino's logo, and a cute koala mascot pops up on just about every page of the site. There's more to the koala than just looking cute, though. Like Lotty on the Slots Capital casino site, the koala writes a blog and frequently gives away special promotional codes within that blog that aren't mentioned anywhere else on the site. The site's design is a little clumsy (two windows and two scroll bars, meaning the "back" button doesn't always actually take you backwards), but it's well-stocked with games and pretty to look at.
Uptown Pokies Casino
If you want to know what Sloto Cash would look like if you took its retro design and stripped it back even further, visit Uptown Pokes Casino. This is what web design looked like fifteen years ago, but we've included it here because if you scroll down far enough, you'll find more coupons, promotions, bonus codes, and other incentives than you'll find at any of the other Deckmedia NV casinos. Those incentives might make it worth putting up with the Angelfire-era design. There aren't many slots here compared to the bigger sites, but there are over 100 that are connected to large progressive jackpots if that's what interests you.
About Deckmedia
Deckmedia NV was incorporated in Curacao on 20th March 2019 under company number 101468. That would normally mean that its casinos are also licensed through Curacao, but we haven't been able to verify that. There's no licensing information listed anywhere on any of the online casinos managed by Deckmedia NV, which makes it possible that they operate without a recognised license.
A version of Deckmedia existed before the one that registered itself in Curacao. We know that because several of the casino sites that it operates have been open for longer than three years. They currently have eleven brands under management and may well have plans to add more in the future. It seems that their strategy is based on acquisition as well as launching new casino websites. Deckmedia NV doesn't specifically target players in the UK – it seems more interested in those based in the US, Canada, or Australia – but several of the casino brands that it operates are open to UK-based players.
From The Horse's Mouth
In a break from the norm for gaming companies based in Curacao, Deckmedia NV has a significant presence online. It even has a customer-facing website, although the website is more interested in providing information about the Deckmedia affiliate scheme than it is in talking about who Deckmedia is and how the company operates. The closest you'll get to "knowing" the company is by visiting the FAQ section of the Deckmedia site and reading through their responses to questions. One of them asks where Deckmedia's casinos are and where they're licensed. It's here that Deckmedia finally confirms that they're based in Curacao and claims to have a license from the Central Government of the Netherlands Antilles. No evidence is provided, and the claim isn't repeated anywhere else.
Unusually for an affiliate scheme operated by a casino network company, affiliates aren't asked to target the whole range of Deckmedia NV casino brands. Instead, they ask that promotional efforts be directed at just two of the casinos – Sloto Cash and Miami Club. That tells us where those two brands stand in comparison to the rest of the Deckmedia portfolio.
Despite having a website and a platform from which to communicate, Deckmedia doesn't appear to be especially interested in doing so. There's a "news and events" tab on the site, but there's never been anything posted there. The footer of the page confirms that the site was launched in 2007 – long before the Curacao-based incarnation of Deckmedia came into being – but there's no information about where they were or what they were doing prior to that time. Having the website means that Deckmedia NV has a lot more presence than most of its neighbours on Curacao, but it's still shy of giving away details about the company's history, outlook, or ethos.
Somewhat uniquely, Deckmedia doesn't have a "standard" package of casino games or slots. It uses RTG as a provider on some of its sites but uses Rival Gaming on others. The result of that is the selection of slots and games on all of their sites is comparatively limited, but they genuinely look and feel different to each other. Since the Deckmedia NV name often doesn't appear on the sites at all, most players would have no way of knowing they're visiting multiple casinos operated by the same company.
Most Deckmedia Casinos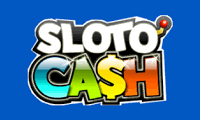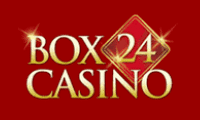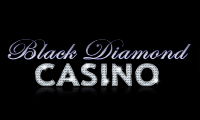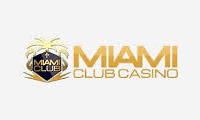 Full list of Deckmedia Casinos 2022
Sloto'Cash (slotocash.im)
Slots Capital (slotscapital.lv)
Desert Nights Casino (desertnightscasino.co.uk)
Box24 Casino (box24casino.com)
Spartan Slots (spartanslots.com)
Black Diamond Casino (blackdiamondcasino.net)
Miami Club Casino (miamiclubcasino.im)
Uptown Aces Casino (uptownaces.casino)
Red Stag Casino (redstagcasino.eu)
Fairgo Casino (fairgocasino.com)
Uptown Pokies (uptownpokiescasino.com)