DGV Entertainment Group Casinos
DGV Entertainment Group has 2 active online casinos and sister sites include Aurum Palace and Flipper Flip.
DGV Entertainment Group Limited are operated from 170, Pater House, Level 1 (Suite A251), Psaila Street, Birkirkara BKR 9077, Malta.
DGV Entertainment Group Casinos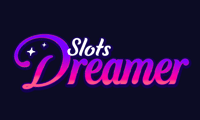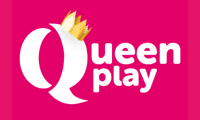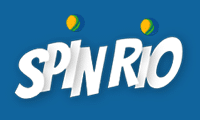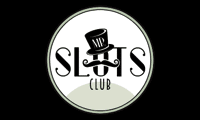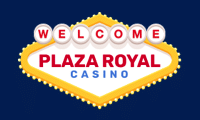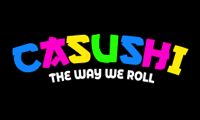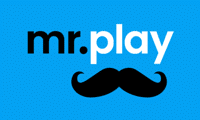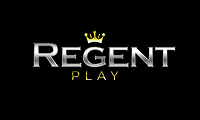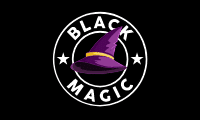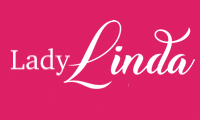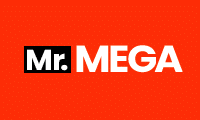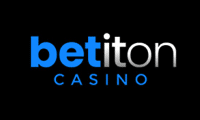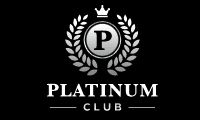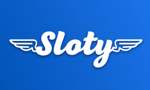 What are players saying about Dgv Entertainment Group casinos?
Here are our condensed / readers digest summaries of recent player reviews of Dgv Entertainment Group casinos.
12-May-2021: FlipperFlip Casino by Den:
This casino provides the players with a no deposit bonus, I also enjoy playing different games on this casino because it offers popular games from good game developers. – source: AskGamblers
27-Nov-2020: FlipperFlip Casino by David:
Players are offered several different perks on this online casino if they play regularly, I also find it very easy to access the rules related to the games as well as bonuses. – source: AskGamblers
25-Nov-2020: FlipperFlip Casino by Bryan:
I play slot games on this casino as the slots inventory is amazing, the website also offers amazing card games like Poker to provide games for all type of players. – source: AskGamblers
14-Jun-2020: FlipperFlip Casino by Warner:
Confirmation email was not sent to me on the first try but I reach the customer service and resent it, the agents also behaved nicely. – source: AskGamblers
24-May-2020: FlipperFlip Casino by Conan:
When I play from mobile the website loads very slowly, the games also require much more loading. The mobile version must be optimized to keep the mobile users playing. – source: AskGamblers
21-May-2020: FlipperFlip Casino by Simon:
The live chat service loads very slowly, I wanted to contact the customer service but it took too long , the website also zooms in when I play any game. – source: AskGamblers
19-May-2020: FlipperFlip Casino by Brendon:
The players get good gaming services on the website of this casino as the website is full of modern features, the website also includes some bonuses for the players to get. – source: AskGamblers
17-May-2020: FlipperFlip Casino by Mark:
The website of this casino looks amazing as it uses good set of graphics for its theme, it is also very user-friendly. – source: AskGamblers
16-May-2020: FlipperFlip Casino by Kate:
All the services provided to the players on this casino are good except the live chat service, as I faced slow response from the agents. – source: AskGamblers
24-May-2021: Aurum Palace by Nona:
I requested a withdrawal and the casino mentioned a maximum time of 12 hours but I received it after 30 hours, I also contacted the staff but the reponse is very slow. – source: AskGamblers
DGV Entertainment Group Casinos 2022
Flipper Flip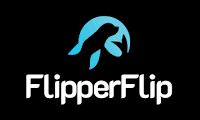 The first impression made by the Flipperclip online casino website is a strong one. It has a fun and colourful theme – half Hawaiian, half marine – and promises more than 1500 casino games to players. Most of those games are online slots, but there's also a well-stocked sub-category of live dealer games and an individual category for slots that offer large, progressive jackpots. In keeping with the Hawaiian influence, new players are welcomed with a 100% matched deposit plus one hundred free spins on the "Aloha" slot.
The number of slots and games available is already impressive, but new suppliers are still being added regularly, with Yggdrasil the most recent to jump aboard. Perhaps the most charming thing about the casino site is its mascot, who is a real seal. He's called "Flipper" and was adopted by Flipperflip via the World Wildlife Fund the same month the casino opened. The site's "about us" page says that the casino "preaches down" seal hunting, which is another example of the comparatively poor standard of English that plagues the sites owned by DGV Entertainment Group Limited. The same page promises us that the money-back incentives for players at the casino are "unprecedented" but doesn't provide any further information to back up that claim. There's a ten per cent weekly cashback offer of up to £500 promoted elsewhere on the site, which is substantial but not unprecedented.
Aurum Palace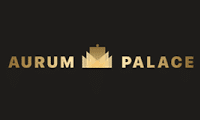 Aurum Palace is a sober-looking casino when compared to its sister site. It has autumnal tones and lacks the cute mascot of Flipperflip. We'd suspect from this that the casino is geared towards a more "grown-up" type of player, but the "about us" section tells us that this is a fairytale place where time and space don't matter. There's a character called the "spincess" who's locked away in a tower waiting for players to come and free her. It sounds more like the promotional text of a fantasy roleplaying game than an online casino, and it comes across as a little out-of-place.
The strangeness of the theme aside, Aurum Palace is a casino site with substantial promotions for new players. First deposits are matched at 300% and come with two hundred free spins on selected slots, plus a few free chips to be used at the casino's table games. There are over 1700 casino games here – at least two hundred more than you'll find at Flipperflip – so of the two sites, this is the better one to come to if you're looking for range and variety. On top of that, the casino also claims to have paid out more than £2.5m from Pragmatic Play's "Drops and Wins" games alone in 2021, so it might also be the better of the two sites if you're a high-roller interested solely in big wins.
If we're nitpicking about what's on offer at Aurum Palace, it would be nice to have more promotions available beyond the welcome promotion and the weekly cashback, but there's plenty of substance at the casino and no shortage of options for players of any preference.
About DGV Entertainment Group
Broadly speaking, there are two ways you can launch a casino network company. You can either launch one brand, see how it progresses, and then start adding to it a few years later, or you can come swinging straight out of the gate. We're only a couple of years into DGV Entertainment Group Limited's existence after it was founded in Malta in January 2019, and it's already demonstrated that it belongs to the category. The company has two casino brands under management with a promise to add more in the future and also owns and operates a casino affiliate company.
At this relatively early stage of the company's journey, there isn't much information available online about the firm's makeup or how many people work for it behind the scenes. The only listed staff member is Luca Zahra, the company's key principal. DGV Entertainment Group doesn't have any social media presence or a YouTube channel. That's not out of character for casino network companies, who have little reason for such things when players can contact customer support at their casino sites instead. There are not yet any available figures to provide us with an insight into the company's annual turnover.
Affpalace
It's often true of a casino network company that when you can't find anything out about the firm directly, you can glean some information from the affiliate company that they operate. With reference to DGV Entertainment Group Limited, that company is called Affpalace and describes itself as a service made "by affiliates for affiliates." Unfortunately for anyone thinking of becoming an affiliate, the standard of English used on the website isn't great and makes the information listed on it a little hard to comprehend.
From the information that can be understood, we find out that the people behind Affpalace have seven years of experience as affiliate marketers. That either suggests that the DGV Entertainment Group has a history that pre-dates the registration of the company in Malta, or the company's senior staff have experience in casino marketing that goes back further than the start of the business.
Both of the company's current online casino brands are listed as options for anyone who wishes to join the scene. Here, we find out that Flipperflip was the first DGV Entertainment Group brand, launching in November 2019, and the better-known Aurum Palace casino joined it in December 2020. There's also a long and glowing series of testimonials from individuals and businesses who have worked with DGV Entertainment as affiliates and had positive experiences from doing so.
The site's news page hasn't been updated since late 2019, with the most recent news article detailing the impending launch of Flipperflip. Prior to that, the company had showcased itself at the IGB Live event in Amsterdam in mid-July 2019 and also the Affiliate World Europe event in Barcelona earlier the same month. There's no information about the launch of Aurum Palace the following year, which leaves the question of whether the affiliate program is still active open to question.
Most DGV Entertainment Group Casinos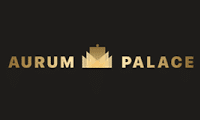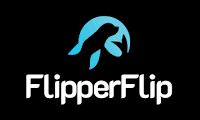 Full list of DGV Entertainment Group Casinos 2022
Aurum Palace (aurumpalace.com)
Flipper Flip (flipperflip.com)