DMG Solutions B.V. Casinos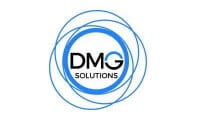 DMG Solutions B.V. is a casino network company with five active sites. The DMG Solutions casinos are Hey Casino, Lyra Casino, Yaa Casino, Moi Casino and Happy Spins Casino.
DMG Solutions B.V. are operated from Abraham de Veerstraat 9, Willemstad, Curacao.
THE DMG SOLUTIONS B.V. CASINOS ARE NOT AVAILABLE IN THE UK. TRY ANOTHER CASINO FROM THE LIST BELOW. 
Similar To DMG Solutions Casinos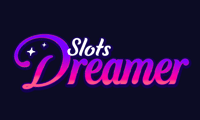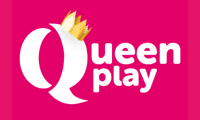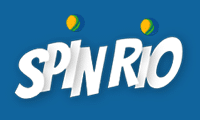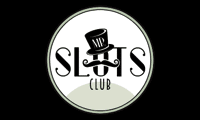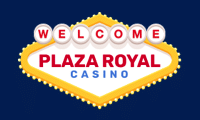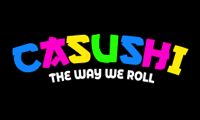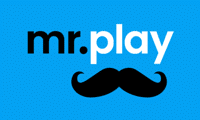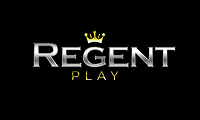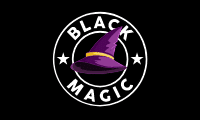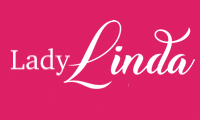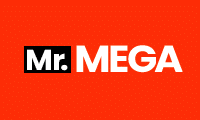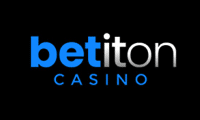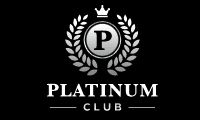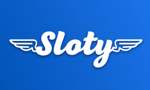 Top DMG Solutions Casinos 2022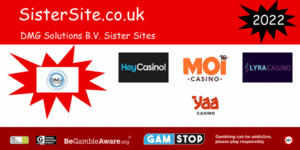 The DMG Solutions B.V. casinos aren't available to players in the UK, but you wouldn't necessarily know that at first glance. Each of the sites loads normally when accessed from the UK. You can take a look around each site, see what it has to offer and even browse its promotions. However, if you attempt to register, you'll notice that the UK isn't on the approved list of addresses. That's because UK-based players are prohibited from playing at casinos on this network. The DMG Solutions sites aren't covered by a UKGC licence, and as such shouldn't be seen as safe to play at no matter how attractive they might appear to be.
We strongly advocate that UK players should only play at casinos that are covered by a full licence from the UK Gambling Commission. 
Hey Casino!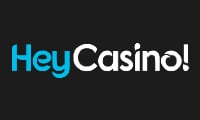 Hey Casino, which features a stylised exclamation mark as part of its name, was the first casino brand launched by DMG Solutions BV after it rebranded from UBT BV. It has a very modern look, from the tie-dye purple, pink, and blue colours to the bold, curved fonts of the menu options. It also has a welcome offer that grabs your attention the moment you land on it, offering a matched deposit of up to £500 and ten per cent cashback on losses every day. The biggest appeal for players is likely to be that there are zero wagering requirements for bonus funds. Given that the industry standard for playthrough requirements is around 25x, that offer isn't to be sniffed at. This is a very modern-looking casino site and also dabbles with virtual sports betting, so it's no surprise to us that it's the most popular casino in the DMG Solutions casino family. However, none of that changes the fact that UK players should think of it as being off-limits.
Moi Casino
"Moi" is French for "me" and further demonstrates DMG Solutions BV's commitment to having short, snappy brand names for its casino sites. It also suggests that this casino has a European flavour, which is true right down to the EU flag on the left-hand side of the screen. Aesthetic differences aside, the content of Moi Casino is very similar to the content of Hey Casino. DMG Solutions BV says that it builds its casinos "from scratch," but we suspect that they may use a template in the process. The welcome offer here is weaker than at Hey Casino with a cap of £200, but the ten per cent daily cashback promotion is still available. Players have to log back in the day after playing (and losing) if they want to take advantage of the cashback offer. We can see from the list of top slots on the Moi Casino homepage that this site is served by some of the most respected providers in the iGaming business, so we can rest assured that it has a good reputation outside the UK.
Lyra Casino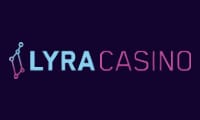 There's a cartoonish theme at Lyra Casino, which has two Viking-ish mascot characters, one of whom might actually be a miner. This is arguably the best-looking of the DMG Solutions BV casinos, with an easy-to-follow layout and clearly defined sections for different types of casino attractions like classic slots, modern slots, table games, and live casino features. The matched deposit welcome offer here is back up to £500 based on 200% of the sum deposited, and there's also a tournament section with large prize pools to play for. Scroll down the homepage far enough, and you'll find virtual sports games, which is something that Lyra Casino oddly doesn't advertise elsewhere. That's almost as odd as the fact that Lyra Casino offers virtual sports betting but doesn't offer "real" sports betting. It's not often that you see one offered without the other, so perhaps we can say that's one of the quirks of the DMG Solutions casino range.
Yaa Casino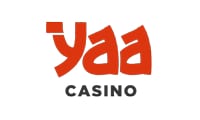 In almost every way that counts, Yaa Casino is a clone of Moi Casino. The only visible difference is a very slight Oriental theme to the banner graphics, but aside from that, the layout is the same, the order of casino games is the same, and all of the bonus offers are the same. Even the content of the "about us" section is the same, with the content copied and pasted from one casino site to the other and nothing changed save for the name. You won't find anything at Yaa Casino that you won't find at Moi Casino, which would make registering with both of them fairly pointless unless you want to collect the welcome bonus twice. That's not to say that it's a bad online casino site – merely that it has an identical twin. We'll give a nod to the live casino section at Yaa Casino, which comes stacked with highly-rated games from Evolution, but you're not going to find anything in there that you wouldn't also find at any of the other casinos in the family. All of the DMG Solutions B.V. casinos are fairly similar, but it's in Yaa Casino and Moi Casino that you can see the similarities most clearly.
What are players saying about DMG Solutions B.V. casinos?
Here are our condensed / readers digest summaries of recent player reviews of DMG Solutions B.V. casinos. Please note that these reviews are no longer updates as the DMG Solutions casinos are not available to players in the UK.
06-Aug-2021: Hey Casino by Alex:
I had a very fun gaming experience on this casino as the website offers extensive selection of games and it also offers problem free withdrawals. – source: AskGamblers
24-Jul-2020: Hey Casino by Cook:
This casino has very low odds for the players to win as I deposited money multiple times and ended with zero in account. This casino also did not offered me any free spins. – source: AskGamblers
01-Nov-2020: Hey Casino by Zack:
Live chat is not available for the players and I also faced a lot of technical issues on this casino, the website does need to be updated as my experience was just a hassle. – source: AskGamblers
29-Nov-2020: Hey Casino by Eric:
Payment methods useable by the players on this casino are amazing as it also allows the players to transfer funds using Cryptocurrencies. – source: AskGamblers
30-Nov-2020: Hey Casino by Marcus:
I would have loved this casino if it offered customer service 24/7, the agents also need to provide instant response to the players because it is very hard for the players to have a quick conversation. – source: AskGamblers
30-Sep-2021: Lyra Casino by Holly:
A very pleasant gaming experience for me as I enjoyed a lot of games from good game providers on this online casino, the withdrawals are also processed within minutes. – source: AskGamblers
22-Sep-2021: Lyra Casino by Edward:
This casino is a fraud as it has the worst odds, I started playing on this casino with a good amount but in no time I was left with an empty account. – source: AskGamblers
15-Oct-2021: Lyra Casino by William:
I made 3 high deposits on this casino and was left with zero account balance and when I tried to contact the customer service they did not responded. – source: AskGamblers
09-Sep-2021: Lyra Casino by Allison:
I have no good word for this casino because this casino was one of the worst gaming experience for me, nothing available on it is good. – source: AskGamblers
02-Sep-2021: Lyra Casino by Dave:
The terms of services that this casino offers on its website must be much more explained as it is very hard for the players to understand the current terms of services. – source: AskGamblers
About DMG Solutions B.V.
If at first,you don't succeed, try again. That's one of the oldest pieces of advice in the world and a maxim that DMG Solutions seems to live by. Things didn't go well for the first incarnation of this company, which set up shop in Curacao in October 2018 under the name UBT BV. It operated just one casino called "Megatouch," but almost immediately fell foul of regulators and had its license suspended at the beginning of 2019. Quite how the previous incarnation of the company came to lose its licence in Curacao is unknown, but the general feeling is that it must have done something significant because regulators in Curacao are known across the rest of the iGaming world for being slow to take disciplinary action of any kind for any reason. Such an enormous setback would have been the death of many startup casino companies, but the people behind UBT vowed to learn from their mistakes and do better next time. They got their license back and rebranded as DMG Solutions BV in July 2019 and have stayed out of trouble with gambling authorities since then. The company is owned by another business called Envision Managers NV, which is also based in Curacao.
Envision Managers NV isn't the only company with connections to DMG Solutions BV. There's also Damagi Marketing Solutions Limited, which is based in Cyprus. They're listed as a "service provider" for DMG Solutions and handle back-office tasks and administration. Arrangements like this are typical for casino companies based in Curacao. On top of having a linked company based in Cyprus, another thing that a lot of Curacao-based casino network companies have in common is a lack of public presence. That means no website, no contact details, and very little verifiable information about the company anywhere to be found online. DMG Solutions operates on an almost silent basis, saying and doing nothing of note anywhere that we can find. You won't find any statements issued by the company online nor any indication of how much money they make, how many people work for them, or how popular the company's online casinos are. We're accustomed to "silent running" from casino network companies based in Curacao, but DMG Solutions is quiet even by those standards. While it's certainly not a requirement for a casino network company to have a website or a public profile, the total lack of anything along those lines makes companies like this hard to trust for some players. That's a moot point for players in the UK, though, as they shouldn't be going near sites operated by the company anyway.
Grande Affiliates
In cases where it's virtually impossible to find any information about a casino network company, it's often possible to get a picture of their structure and culture by looking at the affiliate scheme they operate. Most casino network companies offer affiliate marketing schemes because it amounts to free-at-the-point-of-use marketing assistance for them. DMG Solutions BV is one of many such companies that have gone down this route, but they're shy of disclosing information even in that format.
The Grande Affiliates website consists of precisely one page of information, over half of which is given over to testimonials from affiliates who've made money from the scheme. Some of those testimonials are from well-established sites like AskGamblers, so we have no reason to doubt that the scheme operates as advertised and generates revenue for those who have a gift for marketing casinos. However, there's so little detail here that the site doesn't even go as far as naming the casino bands that affiliates will be asked to market. It's only through close examination of the terms and conditions that you'll even find the name "DMG Solutions BV." One of the paragraphs on the site promotes transparency as one of the brand values of Grande Affiliates. Although there's information about how the affiliate scheme operates and how and when successful affiliates get paid, that spirit of transparency doesn't seem to extend to disclosing who's behind the curtain.
Taking such a guarded approach to making information available online doesn't mean there's anything wrong with DMG Solutions BV. The discreet approach is common practice among many casino network companies. Still, it's hard to escape the feeling that players can't be one hundred per cent sure of who they're dealing with.
Full list of DMG Solutions Casinos 2022
This is a complete list of every active DMG Solutions B.V. casino, along with one more reminder that you shouldn't attempt to register with or play at these sites if you're based in the UK:-
Hey Casino (heycasino.com)
Moi Casino (moicasino.com)
Lyra Casino (lyracasino.com)
Yaa Casino (yaacasino.com)
Happy Spins (happyspins.com)