Dotty Bingo Sister Sites
Dotty Bingo sister sites include Rosy Bingo, Lucky247, Glossy Bingo, Casino of Dreams, Butlers Bingo, Bingo Diamond and Casino Fantastico.
Dotty Bingo (dottybingo.com) is operated by Broadway Gaming Limited of 16-20 Hospitality House, Cumberland Street South, Dublin, DO2Y 097, Ireland.
Sites like Dotty Bingo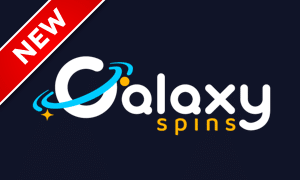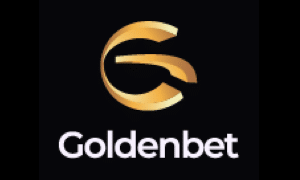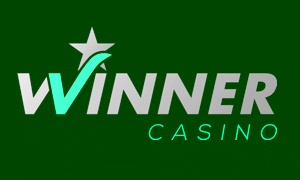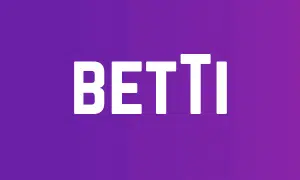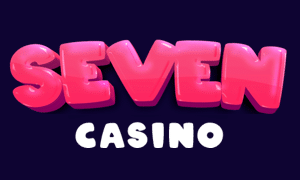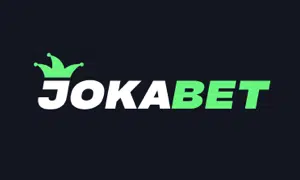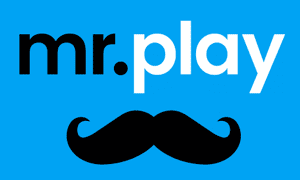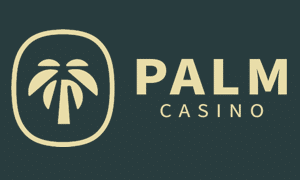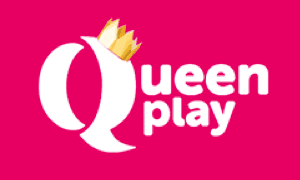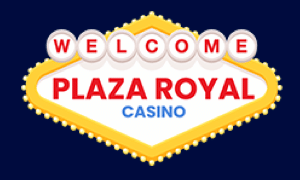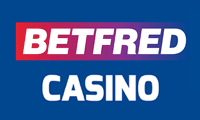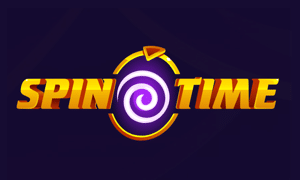 Dotty Bingo Sister Sites 2023
Bingo Diamond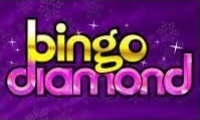 Identifying changes between the Dotty Bingo sister sites is a bit like trying to play spot the difference. The bingo-focused sites on the Broadway Gaming Limited casino network are built with one template, and the slots-focused sites on the network are built with another. It never used to be this way, but all of the sites went through a makeover in 2021 and were left with a uniform look as a result. The good thing about that is you'll have no difficulty adapting to any of the Dotty Bingo sister sites if you're moving straight to one from another. The downside is that none of them has anything about them that makes them pop or stand out. Bingo Diamond is the perfect example of that – it's the same site as Dotty Bingo save for its name, logo and background colour. Dotty Bingo is red, and Bingo Diamond is purple. That's the only material difference you'll notice. Even the welcome offer of up to £100 as a bingo bonus is identical and comes with the same terms and conditions attached to it. If you've enjoyed playing at Dotty Bingo but want to move on for whatever reason, Bingo Diamond promises more of the same.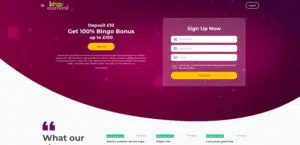 Lucky247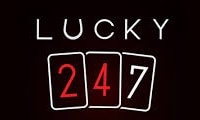 Bingo Diamond is a perfect showcase for the Broadway Gaming Limited bingo site template. Lucky247 is a less-than-perfect showcase for the Broadway Gaming Limited casino site template. There are three Dotty Bingo sister sites that focus on online slots and traditional casino games, but Lucky247 is the least interesting of them. That's not down to the iGaming content – the same slots and games appear at all of the sites in this family. Instead, it's down to the casino's appearance. The plain black background with grey trim is dull to look at and makes the slots and games appear less exciting than they actually are. However, you can spice things up a little by taking advantage of the casino's "Cashback Monday," "Bonus back Thursday," and "Golden Monday" promotions, which offer small allocations of free spins and matched deposit bonuses. The glaring omission from Lucky247 is a welcome promotion of any kind. It's almost unheard of for a modern online slots site not to offer a welcome promotion, and it's hard for us to understand why Lucky247 doesn't have one when even the bingo-focused Dotty Bingo sister sites do.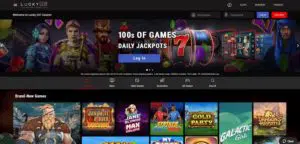 Casino of Dreams
Casino of Dreams is the better-looking twin of Lucky247 and one of the more exciting-looking Dotty Bingo sister sites for those who are more interested in slots than they are in bingo. Both Casino of Dreams and Lucky247 have had an interesting few years. They became unavailable to players in the UK in 2020 but then resurfaced in 2022. The old casinoofdreams.com URL is dead, but the site is back with a new URL of casinoofdreams.uk. Broadway Gaming Limited has never said why the sites went away or why they were later brought back, but the many players who used to play here regularly are presumably pleased about its return. Like Lucky247, Casino of Dreams has a few shortcomings. It actually has one fewer ongoing promotion than Lucky247 does because it's missing the Monday cashback offer, and it shares in its sister site's lack of welcome promotions. It's also lacking live casino games of any kind. You'll find a couple of hundred slots to play with at Casino of Dreams, and you'll also find some table games and digital scratchcards to play with, but you won't find anything involving live dealers. That makes Casino of Dreams feel a little like it's stuck in the past. The casino of your dreams probably doesn't look like this.
Butlers Bingo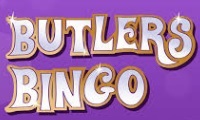 Butlers Bingo has traditionally been viewed as the flagship of the Broadway Gaming Limited network and the benchmark against which all of the Dotty Bingo sister sites are measured. That's changed a little since it was given its 2021 facelift, as there's now no tangible difference between Butlers Bingo and Dotty Bingo save for the fact that this long-tenured site is purple and white. Without any important differences to talk about, let's talk instead about the welcome offer that you'll find at the Dotty Bingo sister sites that focus on bingo. We've mentioned that it's a 100% matched deposit bonus with a cap of £100, but it doesn't necessarily have to be used on bingo. If you'd prefer to, you could take your (up to) £100 in bonus funds and use it to play slots instead. If you decide to do that, the wagering requirement you'll face is x35. That's irritating, but it's in line with the UK average. Those who come to the site for bingo and want to use their welcome bonus in the bingo rooms only have to deal with an x3 requirement, which is actually a touch lower than average and reasonably easy to deal with. The promotion is subject to a minimum deposit of £10.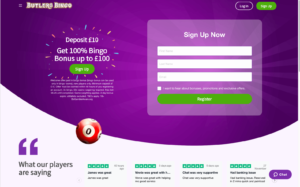 Glossy Bingo
We've already said that all of the Dotty Bingo sister sites suffered when they were altered to their current identikit look, but none of them suffered more than Glossy Bingo. This used to be a whole bingo and casino site fashioned in the style of a glossy magazine. You can still see traces of the design in the Glossy Bingo logo. Now it has the same look as the other Dotty Bingo sister sites, and the name no longer makes sense. However, that doesn't seem to have stopped players from enjoying spending their time on the site. In an unusually daring move, the Dotty Bingo sister sites are hooked up to a live feed from Trustpilot, which sends reviews directly to their homepages. Casinos tend to be reviewed very poorly on Trustpilot because players have a tendency only to write reviews when they're unhappy with something, but Glossy Bingo is an exception to that rule. It's been reviewed more than 450 times and has an impressive overall rating of 4.2 out of 5. That's almost unheard of for an iGaming site, and so it's no surprise that Glossy Bingo feels like shouting about it.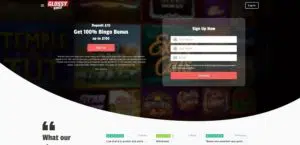 Rosy Bingo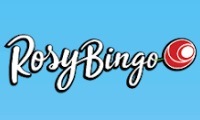 Are things rosier at Rosy Bingo than they are at Dotty Bingo? The short answer is no; they're not. They're the same. That's not the first time we've reached that conclusion while writing these mini-reviews, but you'll be pleased to know that it's the last! Rosy Bingo is perhaps the strangest of the bingo-focused Dotty Bingo sister sites because of its name and its chosen colour scheme. Roses are famously red. Rosy Bingo is sky blue. We can't help but wonder whether someone accidentally switches the templates for Rosy Bingo and Dotty Bingo, and now it's too late to switch them back. In better news, Rosy Bingo is piled high with promotions. As well as its welcome offer, which is the same as that of Dotty Bingo, Rosy Bingo offers bingo bonuses on Tuesday, 1p bingo games at 8pm every night, regular Drop Pots jackpot sessions and a special "Zoom Room" where you can chat to your fellow players face to face if you so wish. There's no doubt that the promotions can bring a little extra value to your gaming sessions, but they're still the same promotions you'll see at the other Dotty Bingo sister sites.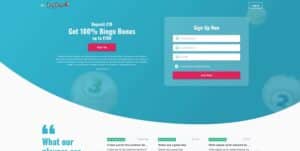 Casino Fantastico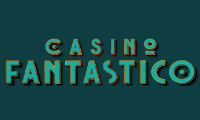 Casino Fantastico is the same as Lucky247 and Casino of Dreams, and yet it's been treated differently. The other two slots-focused Dotty Bingo sister sites were taken offline between 2020 and 2022 before being restored with new web addresses. Casino Fantastico has never been away. That suggests Broadway Gaming Limited views the site as the most important of its non-bingo offerings, but it still doesn't have a welcome promotion for new players. The only tangible difference between Casino Fantastico and the other two casino sites on the network is the presence of a "daily deal" promotion, which promises to provide rewards to players each time they deposit. The precise reward is determined by spinning a bonus wheel but will generally be either free spins or bonus funds, all of which arrive with an x35 wagering requirement attached to them. Still, though, we're entitled to expect a site called Casino Fantastico to be genuinely fantastic, and without any welcome promotions or live casino games, it's impossible for it to meet that mark.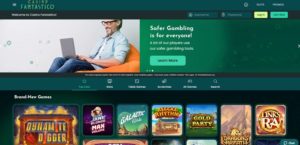 Can Dotty Bingo Be Trusted?

★★★★★
Dotty Bingo is a 3 Star trusted casino.
1. UKGC License

Dotty Bingo is covered by UK Gambling Commission licence 39075, held by Broadway Gaming Limited.

2. UKGC Fines

The UKGC has never fined or otherwise taken regulatory action against Broadway Gaming Limited.

3. Customer Service

If you need help at Dotty Bingo, your options are the FAQ section, email or live chat.

4. Trustpilot Score

Dotty Bingo has been reviewed more than 1100 times and has a fantastic rating of 4.4 out of 5.

5. Company Location

Broadway Gaming Limited is based in Dublin, Ireland.

6. Visible T&C's

All the relevant terms and conditions are listed alongside promotions at Dotty Bingo.

7. Social Media Presence

Dotty Bingo is on Twitter but hasn't posted since 2017. It's more active on Facebook, where it has around 1700 followers.

8. Number of Sister Sites

There are seven Dotty Bingo sister sites on the Broadway Gaming Limited casino network.

9. Games portfolio

Dotty Bingo offers just under 300 slots and ten bingo rooms, so options are limited.

10. Gamstop links

You have to look hard to spot the tiny GamStop logo and link at the bottom of each page at Dotty Bingo.

Overall SCORE >

★★★

★★ – 3/5 Stars
Dotty Bingo Review 2023
If you read our mini-reviews of the Dotty Bingo sister sites above, you'll be well aware by now that the bingo sites on the Broadway Gaming Limited network are much of a muchness. They're made with templates, and they're virtually identical in every way that matters. That doesn't mean they're not worth playing at, though, and you'll know whether or not Dotty Bingo is worth playing at by the end of this review.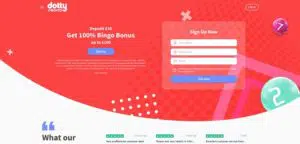 Dotty Bingo Welcome Offers
There's only one welcome promotion at Dotty Bingo, but it comes with some flexibility. As a new player, you can deposit between £10 and £100 to get a 100% deposit match. It's then down to you whether you'd prefer to spend your bonus money on bingo or slots. If you play slots with the bonus, you'll have to fight through a wagering requirement of x35 before you're able to withdraw anything. Those who stick with bingo only have to contend with an x3 requirement. Whichever way you go, the wagering requirements are in line with what's considered average on the UK online casino scene.
Monthly Promotions
Confusingly, Dotty Bingo splits its promotions between the "promotions" and "rewards" tabs of its website. There are different promotions on each tab, which makes the whole thing a little difficult to navigate. However, if you're looking for long-term loyalty rewards, you'll find them in the "rewards" section. Dotty Bingo operates a five-stage reward program, with perks and prizes improving as players progress from one rank to the next. Simply put, the more players deposit and play through, the more reward points they receive. The number of reward points a player has, the higher their rank will be. No matter which rank a player is at, they'll receive daily deals, matched deposits on Wednesdays, and free spins allocations on Thursdays – it's just that the value of these rewards goes up on each step of the ladder.
Smaller rewards are available on the Dotty Bingo promotions page, including 20% matched deposits on Mondays, exclusive jackpot games, free spins on selected spots and low-cost bingo tickets. Promotions come and go from this page all the time, so it's always worth giving the page a look if you haven't logged into Dotty Bingo for a week or so.
Dotty Bingo Pros and Cons
Pros: 
Dotty Bingo is a well-built site and enjoys a great reputation among players. Very few casino sites have as many positive Trustpilot reviews as this one does, and that many players can't be wrong. 
The site offers a loyalty reward program, so the more time and money you spend at Dotty Bingo, the more you'll get back from the site in terms of perks. 
Cons: 
The overall number of games at the site is surprisingly limited, with fewer than 350 games in its portfolio. 
There's no telephone number to contact customer support on, and live chat doesn't always seem to be available. 
Featured Slots and Casino Games
It's not fair to judge Dotty Bingo based on its slots or casino games. It does offer a few, but they're not what players come to the site for. Dotty Bingo is serious about bingo, and it's on the quality of its bingo rooms that it ought to be judged. Fortunately, Dotty Bingo has no concerns in that regard. It might only have ten bingo rooms, but ten is all you need when you're providing a quality service.
The most popular of the bingo rooms at Dotty Bingo is the Broadway room, with new games running around once every half an hour and a top prize of £10. That obviously isn't much, but a lot of players come to Dotty Bingo for its vibrant, chatty community. There are higher prizes to chase at Dotty Bingo if you so desire, though- the jackpot room is a good place to start as it often pays out close to £100, but there are also "heavyweight" and "super heavyweight" rooms to consider. These rooms run once every two or three days at 9pm, and tickets for them must be bought in advance. If you want a shot at coming away from Dotty Bingo with a substantial amount of cash, those rooms represent your best chance on the bingo side of things. The Pretty Penny room is a Hail Mary shout for big money. It offers a top prize of £15,000 and charges just 1p per ticket, but is obviously very popular for those reasons. You'd have to be very lucky to come up trumps in there.
Deposits and Withdrawals
Dotty Bingo processes withdrawals reasonably quickly. If you ask for a withdrawal before midday on a business day, you ought to receive it before the day is over. If you ask for it after midday, it should be in your account the following business day. Visa debit cards that have been approved for express withdrawals are the fastest payment method offered by the site, with an average turnaround time of just thirty minutes. PayPal, Skrill and Neteller transactions are completed within an hour more often than they're not. At the other end of the scale are Mastercard debit cards (2-4 days) and bank transfers (3-5 days).
Customer Support and Licensing
Customer support at Dotty Bingo could be better. There's no telephone number available for the casino, and live chat isn't always available. If it's greyed out at the time you need it, your only options are to send an email or hope you can find what you're looking for in the Dotty Bingo FAQ. The licence that covers Dotty Bingo is provided by Broadway Gaming Limited and held with the UK Gambling Commission. The casino is also available internationally, where it's licensed by the Malta Gaming Authority.
Dotty Bingo – The Verdict
Dotty Bingo is a very popular, very well-respected bingo site. It's not somewhere to come for slots or other casino games because the range isn't strong enough, but if bingo is your game, you're likely to have a great time here. We can tell that purely by looking at the site's Trustpilot reviews, which we'll get into below. Better customer service would be appreciated, but Dotty Bingo is a strong site nonetheless.
What are players saying about Dotty Bingo?
Here are our condensed/reader's digest summaries of recent player reviews of Dotty Bingo. All the reviews are real, but we've edited the comments to keep them brief.
15-Jun-2023 by Reah:
I've had huge problems with Dotty Bingo and Rosy Bingo, which is one of the Dotty Bingo sister sites. My account was already verified, but when I started winning, I was asked to verify everything again. They've since refused t pay me. As an update, since I posted this review, my account has been closed at both sites. – source: TrustPilot
14-Jun-2023 by Paul:
I had a small problem playing at Dotty Bingo, but Patrick on the customer support team fixed it for me very quickly. Great experience. – source: TrustPilot
14-Jun-2023 by Fiona:
Stay away from Dotty Bingo. You won't win playing here. The games seem dodgy, and they're also boring. – source: TrustPilot
13-Jun-2023 by Alf:
I've always enjoyed playing at Dotty Bingo. It's a fantastic site with great games and very helpful staff. A big thumbs-up from me. – source: TrustPilot
12-Jun-2023 by Sarah:
I made my first withdrawal from Dotty Bingo today. I was worried about it, so I sent a message through chat and got a reassuring response from Savannah within minutes. Great customer service. – source: TrustPilot

17-Oct-2022 by Amanda:
Teresa on customer support went above and beyond for me when I needed her to, ten out of ten. – source: TrustPilot
15-Oct-2022 by Mandy:
You get very fast responses from customer services, they're very helpful. – source: TrustPilot
14-Oct-2022 by Matthew:
Brilliant customer support. Eric helped me immediately, and I got my withdrawal the same day I asked for it. – source: TrustPilot
11-Oct-2022 by Sui:
The site is a scam. Ninety per cent of people who win in the bingo rooms are fake accounts. It's always the same winners. The one time I came close to winning, there was suddenly a technical error, and I got thrown out of the room. Don't deposit money here, you'll lose it all. – source: TrustPilot
10-Oct-2022 by Karen:
I've played here on and off for a while, and I always find it very enjoyable. I've had a couple of good wins, and I find live chat support is really helpful. – source: TrustPilot
Dotty Bingo: A Deeper Dive
Adverts Of The Past
You won't have seen an advert for Dotty Bingo on television recently, but you might have seen several in the past. In fact, Dotty Bingo's adverts used to be so controversial that one of them got banned! The first of the adverts appeared on our screens in 2013, which is a little odd because Dotty Bingo's website claims that the casino site didn't exist until 2014.
All three of the adverts featured a married couple in various situations, mostly involving the man getting something wrong and the woman ignoring him so she could play bingo. The one that attracted the displeasure of the censors was deemed too risque to air before British television's 9pm watershed because it contained an off-colour joke about a rabbit. The punchline was that the husband walked into the bedroom dressed as a rabbit, so it wasn't quite as smutty as it seemed to be at first, but it was banned anyway. That rap on the knuckles might explain why Dotty Bingo hasn't made a commercial for television since then.
A Familiar Face
By mentioning the old Dotty Bingo adverts – and specifically the infamous rabbit one – we might have jogged your memories. You might be able to picture the adverts, or perhaps you've hopped (no pun intended) over to YouTube to check them out yourselves. If so, you might be wondering where you've seen the man playing the husband before. We can help you with that. He's called Ewen MacIntosh, and he was in one of the most popular British sitcoms of all time.
For those who are still in the dark despite those reminders, Ewen played Keith Bishop in "The Office" with Ricky Gervais. His most memorable scene involved him biting into a scotch egg after boasting about his prowess in the bedroom. It was that same brand of bawdy humour that appeared in each of Dotty Bingo's TV commercials.
Making The News
Convincing a major newspaper or news outlet to carry a story about your casino or bingo website is a difficult thing for casino brands. Many of them are reluctant to touch gambling in general, and those that do will want a fee from you if they think you're after nothing more than a commercial. It takes a clever approach to get around that – and a clever approach is exactly what Dotty Bingo has demonstrated in the past.
In 2013, Dotty Bingo commissioned a survey into female behaviour, asking women at what age they felt like they'd started "turning into" their mothers. For those interested, the conclusion was that roughly half of all the respondents felt like they'd taken on at least a few of their mum's habits and outlooks between the ages of 30 and 35. The results of the survey were printed in several papers in the UK, including the Daily Mirror.
That "female behaviour study" was a follow on from another survey that Dotty Bingo had carried out the year before. On that occasion, they asked four hundred women whether they'd ever consider dating a Scientologist. It's a strange question to ask, but it was summer 2012 and the news of Katie Holmes leaving Tom Cruise had only just broken.
On that occasion, 78% of the women who answered the survey said they'd never date a Scientologist even if the Scientologist in question was Tom Cruise. The survey got Dotty Bingo the attention they were looking for, with publication in the Daily Express. In both articles, a spokesperson from Dotty Bingo commented on the results. The digital versions of the articles included a link to the Dotty Bingo website. This is a classic case of getting in the paper by creating news if you can't get in any other way, and it worked perfectly.
So What Happened To The Adverts?
2013 was a very long time ago. The world of online casinos and bingo has changed dramatically since then. You might be wondering, with good reason, what happened to Dotty Bingo and why they suddenly stopped making television commercials and conducting pop culture surveys. The answer to that question is simple – they got bought out.
In 2014, Dotty Bingo became one of two well-established online bingo websites to be acquired by Broadway Gaming. The company already had a presence in the online bingo sector through Butler's Bingo, which remains its flagship brand. Glossy Bingo was added as a second brand in 2013, but Broadway then bought Rosy Bingo and Dotty Bingo the following year. They added to their portfolio by adding Bingo Diamond in 2015 before launching Casino of Dreams and then acquiring Lucky 247 in mid-2017. That gives Broadway seven casino brands under management. The fact that they haven't launched or acquired any other brands since then suggests that they might believe seven is the lucky number.
As we mentioned earlier, Dotty Bingo's website now claims that it didn't exist prior to 2014. Broadway has made a clean break with the casino's past, to the point where anything that happened prior to the takeover doesn't count towards the brand's history. Despite that, Broadway must have been happy with Dotty Bingo's existing popularity. They've seen no need to put it back on television or go looking for newspaper coverage in the way that their predecessors did.
A Reputation For Quality
If you're not promoting yourself via the conventional channels, the other way that a bingo or casino brand can get attention is through word of mouth. If your members think you're good and reviewers agree with them, your casino will eventually end up listed somewhere as being one of the best of its kind. Such articles don't turn up regularly in the national media, but you'll occasionally find them in the regional press. Blackpool Evening Gazette is a good place to look. Blackpool is, after all, the Las Vegas of the north of England!
The regional paper took a look at the UK's 25 best bingo websites in May this year and saw fit to list Dotty Bingo in 13th place. It noted the presence of hundreds of slots to go with the bingo attractions, exclusive rooms, and high quality of gaming throughout. Thirteenth out of twenty-five might not be the ringing endorsement Dotty Bingo might have hoped for, but it's better than not making the cut at all!