Double Bubble Bingo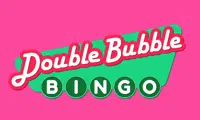 Double Bubble Bingo sister sites include Jackpot Joy, Rainbow Riches Casino, Megaways Casino and Monopoly Casino.
Double Bubble Bingo (doublebubblebingo.com) is operated by Gamesys Operations Limited from Suite 2, Floor 4, Waterport Place, Gibraltar, GX11 1AA.
Sites like Double Bubble Bingo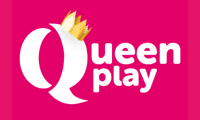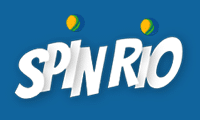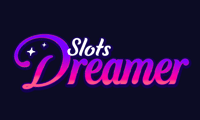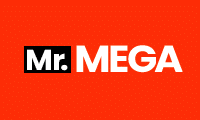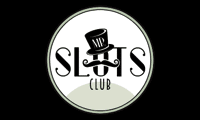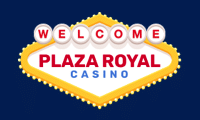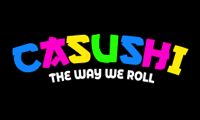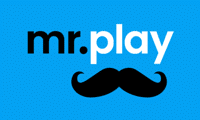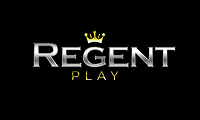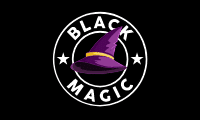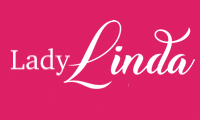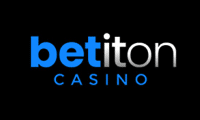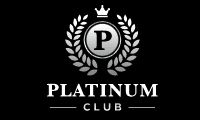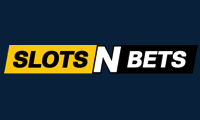 Double Bubble Bingo Sister Sites 2022
Jackpot Joy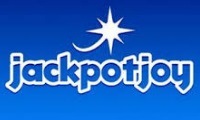 Jackpot Joy is one of the most popular, most renowned, and all-rounds biggest online casino sites in the UK. It's a site that does everything from slots to bingo and games with live dealers, and it has a massive marketing presence. The arrival of the Jackpot Joy brand was promoted in the UK by the late former "Eastenders" and "Carry On" star Barbara Windsor, and the baton has since been passed to the comedian and television presenter Paddy McGuinness. You'll find big prizes on offer at all of the UK's biggest bingo sites, but the top prizes at Jackpot Joy can reach and sometimes even exceed £1m. As with all online casinos, it has strengths and weaknesses, but you'll probably struggle to find a better all-rounder casino than this one. There are other Double Bubble Bingo sister sites, and we're about to mention a few of them, but none of them can hold a candle to Jackpot Joy.
Rainbow Riches Casino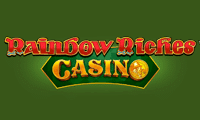 You can't have been around the online slots and casino scene for very long if you've never heard of Rainbow Riches. The original Rainbow Riches slot, released by Barcrest in 2009, is considered the benchmark for all other Irish-themed slots across all other providers. The monumental success of the original has allowed for the creation of an entire Rainbow Riches franchise. There are over a dozen Rainbow Riches slots now, along with Rainbow Riches Bingo, Rainbow Riches Slingo, and even a whole Rainbow Riches Casino. Putting all of the Rainbow Riches games in the same place and making a theme out of it was a smart move by Gamesys Operations limited and the white-label partner that they operate this casino with. It's probably the most niche of the Double Bubble Bingo sister sites, but with a name as popular as Rainbow Riches, this is a niche that doesn't involve appealing only to a small audience.
Monopoly Casino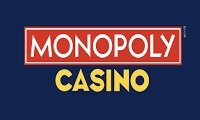 The Monopoly Casino comes from the same school of thought as the Rainbow Riches Casino. It takes a genre of online slots and casino games that's already popular and brings them all together under one roof, then uses their presence to appeal to potential players. Monopoly has been the most popular board game in the United Kingdom since your grandparents were young, but it's developed a new lease of life as a casino phenomenon. The official Monopoly online slots, all of which have been made with approval from Hasbro, are almost all smash hits with players. Having tested the water with slots and liked what they found there, Hasbro has since given approval for Monopoly scratch games, Monopoly bingo games, and even a live dealer Monopoly "game show." You'll find all of those games – plus a whole lot more – at this Double Bubble Bingo sister site.
Virgin Games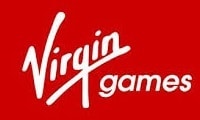 It seems that there's nothing the Virgin brand can't do. Richard Branson had dozens of potential uses for his brand name when he dreamt it up in 1970 as he opened his first record store. Seeing the Virgin name on the side of trains and planes is something that he might have foreseen in his wildest dreams, but he can't possibly have imagined it would be used as a label at an online casino. The internet didn't even exist back then. Nevertheless, Virgin Games is a reality here in the 2020s, and it's part of the Gamesys Operations group of Double Bubble Bingo sister sites. The Virgin branding doesn't go much further than the familiar name and logo in the header of the casino site, but this is still an all-around full-experience casino site that offers slots, bingo, live dealers, and even a busy poker area. Try the free games section if you're not convinced Virgin Games is right for you and you'd like to try before you buy.
Megaways Casino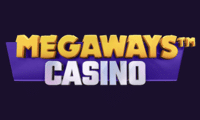 Most of the Gamesys Operations casinos have a site-wide theme. The Double Bubble Bingo sister sites are marketed because of either the brand they're connected to or the specific subset of games they feature. That makes Double Bubble Bingo itself quite unlike any of its siblings. We imagine that we don't need to explain why Megaways Casino is called Megaways Casino to most of you. Megaways is the innovative system that ripped up the conventions of what an online slots game should look and behave like. Big Time Gaming threw the rulebook out of the window when they invented it, and the world of online slots has never been the same since. We're slowly becoming accustomed to the idea of slots where hundreds of thousands of possible ways to win exist and winning symbols vanish to be replaced by new ones, and you'll find every slot that meets that description at Megaways Casino. This is definitely a casino site for those who enjoy the new age of iGaming.
Can Double Bubble Bingo Be Trusted?

★★★★★
Double Bubble Bingo is a 4 Star trusted casino.
1. UKGC License

Double Bubble Bingo is covered by the licence that Gamesys Operations Limited holds with the UK Gambling Commission, account 38905.

2. UKGC Fines

In June 2019, Gamesys Operations Limited was determined to have breached anti-money laundering regulations and social responsibility codes. It paid £690,000 as a settlement in lieu of a financial penalty plus a further £460,000 to victims of crime.

3. Customer Service

Customer support at Double Bubble Bingo is provided by telephone and live chat.

4. Trustpilot Score

Double Bubble Bingo is rated just 1.9 out of 5 with Trustpilot, but has had fewer than 50 reviews.

5. Company Location

Gamesys Operations is a Gibraltar-based company.

6. Visible T&C's

Double Bubble Bingo's promotions come with their requisite terms and conditions.

7. Social Media Presence

There are Double Bubble Bingo accounts on both Facebook and Twitter.

8. Number of Sister Sites

Gamesys Operations has scaled back in recent years, but there are still fourteen Double Bubble Bingo sister sites.

9. Games portfolio

All tastes are catered for at Double Bubble Bingo, with over 400 online slots and hundreds more live dealer games, Slingo games, bingo rooms, poker tournaments and more.

10. Gamstop links

There's a tiny GamStop logo and link in the Double Bubble Bingo footer.

Overall SCORE >

★★★★

★ – 4/5 Stars
What are players saying about Double Bubble Bingo?
Here are our condensed / reader's digest summaries of recent player reviews of Double Bubble Bingo.
21-Feb-2022 by Annemarie:
This is an absolute joke of a site, stay away from it. All it will do is keep taking your money and give you nothing back, so you'll be doing yourself a big favour. 

– source: TrustPilot

04-Feb-2022 by Richard:


I get that gambling is the luck of the draw, but back when Double Bubble was Double Down I'd been a player for six years. It's been much worse since the change, you'll be lucky to get more than £10 off a bonus.

– source: TrustPilot
28-Jan-2022 by Jade:
I'm a regular player with Double Bubble Bingo and they're OK. I just wish they'd add some new games and the bonuses were easier to hit. On the other hand, withdrawals are fast. 

– source: TrustPilot

28-Jan-2022 by Maya:
If I could rate Double Bubble Bingo minus 100 I would do it. I've put money into the site before and it's vanished before I even got to play a game, no record of it. Mobsters, scammers, and thieves. – source: TrustPilot
23-Jan-2022 by Matthew:
Ignore the bad reviews, this is the best online casino out there. Gamesys casinos are always good. Everything works smoothly and the daily picks are great. The bad reviews must be from people who expect to win all the time. 

– source: TrustPilot

01-Jan-2022 by Jessie:
I want to give this casino zero stars. Back when it was Heart it paid out a lot more often, there's been a definite change since then. I'm closing my account and I think Double Bubble Bingo should be investigated. 

– source: TrustPilot

31-Dec-2021 by Helen:
The site has been horrendous ever since it changed over from Heart Bingo. I was a loyal player every week for years but I've started to think that it's fixed. – source: TrustPilot
26-Dec-2021 by Stephen:
They once overrode the limit I'd set for myself, and when I asked them about it they started asking me where I get my money to gamble from. I've never had this anywhere else, so I've closed my account. 

– source: TrustPilot

25-Dec-2021 by Dylan:
Signing up was easy but I found the welcome offer confusing. There aren't many deposit offers either, but withdrawal times are good. – source: WhichBingo
4-Dec-2021 by Catherine:
I love Double Bubble Bingo, I recommend it to everybody. Even my daughter and my husband play here. Ignore the bad reviews and try it yourself, I'm sure you'll love it too. 

– source: WhichBingo
Double Bubble Bingo Review 2022
Double Bubble Bingo is a casino that's relatively new in some ways but quite old in others. It first appeared online towards the end of 2021, replacing the old Gamesys Operations Limited Double Down Bingo site and also receiving a few customers redirected from Heart Bingo before BV Limited purchased the Heart Bingo URL. From a standing start, Double Bubble Bingo quickly gained thousands of players and began to rise up the charts of the UK casino scene as one of the fastest-growing bingo sites. Now that the initial hype has died down, does it look likely to stand the test of time? The chewing gum theme with its garish green and pink colours looks better than it has any right to, but how does the gaming and promotions portfolio hold up?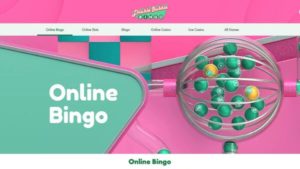 Welcome Bonus
You can play the way you want to play at Double Bubble Bingo with a choice of three welcome offers. The first is a heads up choice between £50 of free bingo tickets or fifty free spins when you join the site as a new player. To qualify for the offer, players must make an opening deposit of £10, choose either the "Free Spins" or "Free Bingo Tickets" promotion, and then spend that £10 on any bingo or online slots game. Once the money is spent, and regardless of whether the player wins anything or not, the spins or tickets will be credited to their account. Neither the spins nor the bingo tickets come with any wagering requirements attached, which isn't something you often see with modern casinos and so makes for a welcome change.
If you've come to Double Bubble Bingo for the live casino rather than the slots or bingo games, there's a separate welcome promotion available to you. By using the promotion code "SIGNATURE," you can get £10 cashback after spending £50 on Blackjack so long as you've wagered the £50 within seven days of opening an account at the site.
Ongoing Offers
Double Bubble Bingo does not have a promotions page. That's almost unheard of among the Double Bubble Bingo sister sites, let alone across the wider industry. There isn't a Double Bubble Bingo VIP club, nor are there any formal ongoing promotions or rewards for playing at the casino. However, plays may sometimes receive promotions via email or through notifications in their accounts. Cash, free spins, and even physical gifts are all touted as special prizes in the promotional text on the Double Bubble Bingo homepage. Regrettably, no further information about these prizes (including how a player might become eligible for them) is provided.
The casino also celebrates "double days" (those being the 11th and 22nd of each month) with double-value prizes and double the number of winners inside bingo rooms. Again, further detail on these promotions isn't provided. The wording suggests that there should be more information available 3elsewhere on the Double Bubble Bingo site, but we found no sign of it.
Top Games
"Bingo" might appear in this casino's name, but online slots are just as important a part of its gaming portfolio. There's as much space given to them as there is to anything else, and, with over 450 of them, there's a lot of choice. The gaming catalogue at Double Bubble Bingo seems to be centred on the classics, which may explain why the current top three slots at the site are:-
Fishin' Frenzy: We sometimes wonder whether Reel Time Gaming knew how much impact Fishin' Frenzy would have on the online slots industry when they released it in 2014. It was a slow burner at first, but the slot is now everywhere and has been copied and cloned more times than we can count. If you've played a "coin collector" slot, you've played Fishin' Frenzy. All you need to happen to land a big win is for a few money fish to show up on the same spin as a fisherman symbol, which acts as a "collect" symbol and banks your money. RTP is 96.12%, and RTP is a little above average. That means you could be in for a wait before you land a big win – but the same is true about real-life fishing. 
Rainbow Riches: It was 2009 when Barcrest released Rainbow Riches. The online casino world was a very different place back then, and if Rainbow Riches hadn't been the runaway success that it was, the industry might never have reached the heights that it now enjoys. This is the mightiest of all the Irish-themed slots, recognised by players and providers alike as a bonafide classic. Whether its appeal stems from its cheeky leprechaun mascot or its (at the time) innovative "road to riches" multiplier side game, Rainbow Riches is as popular today as it was over a decade ago when it was new. RTP is 95% with average volatility. 
Secrets of the Phoenix: While it might sound a little like it ought to be a "Harry Potters" online slots game, Secrets of the Phoenix is actually a colourful Egyptian-themed slot made by the little-known slots developer Roxor Gaming. It's not the most visually impressive or bonus-heavy slots game you've ever seen, but it's found a fanbase at Double Bubble Bingo regardless. It offers free spins and multipliers to liven up its standard 5*3 reel set, with 94.98% RTP and average variance. Avalanche wins make the free spins feature a little easier to trigger.
As we've mentioned elsewhere, Double Bubble Bingo is a jack of all trades. The live dealer section is full of game shows, and the poker section stages regular high-stakes tournaments. If you ever decide that you don't want to play at Double Bubbe Bingo anymore, it probably won't be a decision that you make because of boredom. 
Customer Services
You can speak to somebody over the phone at Double Bubble Bingo, but finding a way to do it isn't easy. First you have to get to the FAQ section, and then you'll have to do a manual search for the word "contact" before you'll finally be offered a freephone number. Hopefully it won't come to that, though, because the customer service agents who operate the live chat facility should be able to assist you.
Payment Methods
We'd like payment and withdrawal information to be easier to find at Double Bubble Bingo than it actually is. The only logos at the bottom of the homepage are Mastercard and Visa, and there isn't a dedicated banking page to double-check for information. From browsing through the FAQ section and the terms and conditions of the casino, we're led to believe that PayPal is also accepted as a means of making deposits and receiving withdrawals.
When making withdrawals via a debit card, Double Bubble Bingo quotes a processing time of up to 24 hours, followed by three working days to receive cleared funds in your bank account. PayPal withdrawals are much faster and could be with you in as little as four hours from a request being made. Even at their slowest, PayPal withdrawals should take no longer than 24 hours.
Conclusion
We've given Double Bubble Bingo high marks for just about everything. If it weren't for the matter of Gamesys Operations Limited having a recent UK Gambling Commission regulatory action on their record, we'd have awarded the casino five stars for trustworthiness. However, it's clear that at least some players aren't happy with the site. That much is obvious from Trustpilot reviews. Maybe that's down to the lack of payment and withdrawal information. Perhaps the casino is hurt by having so few promotions available beyond the welcome offer. Double Bubble Bingo does most things right, and the things that it does wrong are within its own power to fix. Add a couple of payment methods and promotions, and this could be a world-beater of a casino.
Double Bubble Bingo – A Deeper Dive
Double Bubble Bingo Sponsorships
The Double Bubble Bingo casino found its time to shine when its first-ever advert aired on September 13th, 2021 during a Loose Women ad break. Loose Women – which is a daytime talk show in the United Kingdom, for those who aren't aware – has accepted sponsorships from many UK casino brands in the past. Getting a casino's name splashed all over Loose Women won't necessarily guarantee its success, but the show's large audience certainly helps it on its way. 
A Short History of the Double Bubble Franchise
On Monday the 2nd of August 2021, Double Bubble Bingo came along as the replacement for the incredibly popular casino, Heart Bingo. Once Gamesys Operations Limited contract had expired with the casino brand, they created Double Bubble Bingo which shares many of the same much-loved aspects of the Heart Bingo casino, such as the chat room and the bingo rooms themselves. Players that appreciated the easy navigation of Heart Bingo won't be disappointed by the familiarity and instant accessibility of the rebrand. Heart Bingo eventually found a second lease of life as a BV Gamling Limited casino, but by that point, many of the site' former players had already started playing at Double Bubble Bingo instead.
Just as Heart Bingo was a community-focused and led casino environment, Double Bubble Bingo followed suit to create a fun and social environment for players looking for more than just big wins – although there are plenty of those too! Along with the chance to win big on the casino itself, small prizes can also be won via Social Media challenges or challenges that regularly refresh in the bingo chat rooms. Bringing players together is perceptibly one of the casino's main strengths.
Since its inception in 2010, Heart Bingo became a highly reputable UK casino. Unsurprisingly it picked up the award for the best bingo site in 2017 and 2018. In 2019, it went on to scoop up the award for the best mobile casino, thanks to their highly responsive apple and android app. Naturally, players were sad to see the Heart Bingo move on from Gamesys after their long-standing relationship. However, Double Bubble Bingo is already starting to be recognised as one of the UK's top casinos – even if players can no longer listen to Heart FM as they spin. Just like its predecessor, Double Bubble Bingo can be enjoyed online or via an app, three months on from the launch of the app, it boasts a 4.5-star rating from players and has been downloaded over 5,000 times.
Players who were registered with Heart Bingo, or any sister site of Double Bubble Bingo won't need to register with new information to play at the casino. They can simply log in with their Heart Bingo details and start depositing and playing again.
Reward balances, account balances and banking options will all remain the same. Players can also expect to find the exact same games and the very same bonus promotions which existed on the Heart Bingo casino. It is important for players to note that new accounts should not be opened if they already exist for Heart Bingo, or any of the casino's partner sites, such as Smooth Bingo.
Before Double Bubble Casino, There Was The Double Bubble Video Slot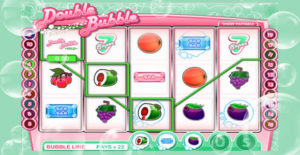 The casino operator took the inspiration for the casino from the very popular online video slot game, Double Bubble, by Roxor Gaming. Before Roxor Gaming started operating as an independent entity, they were part of the Gamesys network, however, even in their independence, Roxor Gaming and Gamesys are still intrinsically linked – Double Bubble Casino is now a trademark of Roxor Gaming Limited.
For those unfamiliar, the fruity cartoon 5 x 3 video slot Double Bubble shares the exact same bright and colourful aesthetic as the casino, and the same generosity. This modern twist on fruity slots comes with medium volatility and an anything but medium-sized fixed jackpot. Filling all reel positions with wild symbols in this online slot game awards the fixed jackpot of 20,000x to players staking with 10p – £100 stakes.
It came as no surprise that the 2020 online slot game became popular enough to warrant a spin-off Megaways game and a casino brand. Naturally, Double Bubble Megaways is Double Bubble on steroids. The fixed jackpot can drop on any given spin, plus there are tonnes of features worked into the main mode of play, making it impossible for players to get bored during spin sessions. Just a few of the noteworthy bonus features include cascading reels, access to a progressive jackpot and wild rushes.
There are also two other Double Bubble spin-offs that appear in the featured games selection on Double Bubble Casino; Bouncy Bubbles and Double Bubble Jackpot. The Double Bubble Triple Jackpot is one of the biggest selling points for the Heart Bingo rebranded site.
Responsible Gambling at Double Bubble Casino
As Double Bubble Casino is fairly new, its list of sponsorships and endorsements is fairly limited. However, Gamesys made sure that they were affiliated with all of the most prominent gamble aware charities.
To enable players to gamble safely and set the appropriate limits on their accounts, Double Bubble Casino enables players to install GamBlock software, with this software installed, players will be able to suspend their own accounts for up to 6 weeks, or simply set daily and weekly limits. Double Bubble Casino is also affiliated with Gamblers Anonymous, BeGambleAware, ICRA and NetNanny.
The Double Bubble Bingo Community
The casino claims to have The Bubbliest Bingo Community, and that shines through in their chat room games and their presence on social media. For players wanting to get social, Double Bubble Bingo is on Twitter and Facebook. For players looking to get the most out of their casino experience, they should regularly check back on their Facebook page where exclusive promotions are listed.
The casino also runs fun games on its Facebook page. For example, their most recent game tasked their followers with finding the number of jackpot icons hidden in an image. They also present their players with word searches, and ask them to crack codes in exchange for cash. The Facebook games are free to enter, and they can award up to £50 with each correct answer. These Facebook games are wildly popular with up to 300 entries on each new mini-game.