Double Bubble Bingo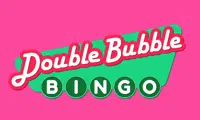 Double Bubble Bingo sister sites include JackpotJoy, Rainbow Riches Casino, Bally Casino and Monopoly Casino.
Double Bubble Bingo (doublebubblebingo.com) is operated by Gamesys Operations Limited from Suite 2, Floor 4, Waterport Place, Gibraltar, GX11 1AA.
Sites like Double Bubble Bingo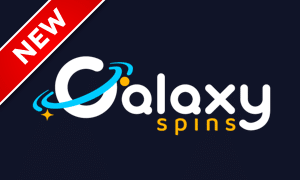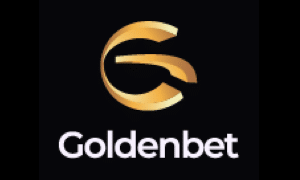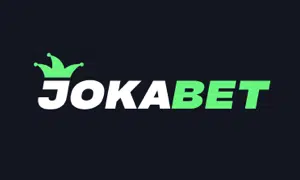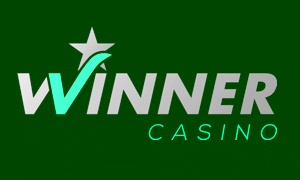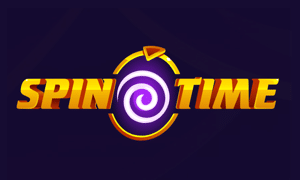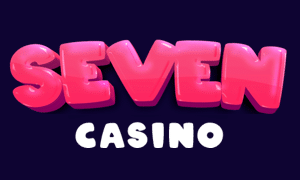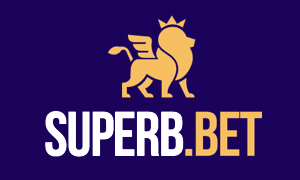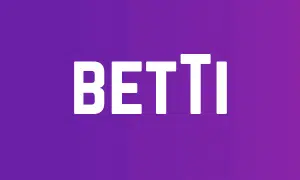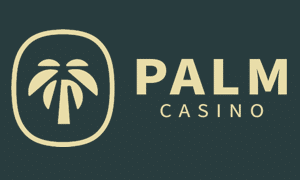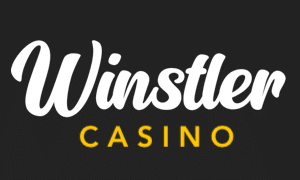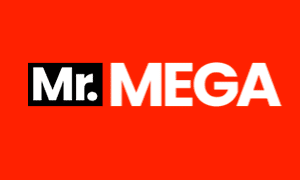 Double Bubble Bingo Sister Sites
Some of the best-known and most played-at casinos and iGaming sites in the UK – and far beyond it – are Double Bubble Bingo sister sites. As popular as Double Bubble Bingo is, it can't hold a candle to the likes of JackpotJoy when it comes to raw popularity, and that's to say nothing of Bally Casino, which is the new kid on the block among the Double Bubble Bingo sister sites. Click on the link to go to our Gamesys Operations Limited page if you want to find out more about the operator, but all the key information you need about the Double Bubble Bingo sister sites is given below.
JackpotJoy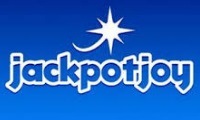 JackpotJoy is one of the most popular, most renowned, and all-rounds biggest online casino sites in the UK. It's a site that does everything from slots to bingo and games with live dealers, and it has a massive marketing presence. The arrival of the JackpotJoy brand was promoted in the UK by the late former "Eastenders" and "Carry On" star Barbara Windsor, and the baton has since been passed to the comedian and television presenter Paddy McGuinness. You'll find big prizes on offer at all of the UK's biggest bingo sites, but the top prizes at JackpotJoy can reach and sometimes even exceed £1m. As with all online casinos, it has strengths and weaknesses, but you'll probably struggle to find a better all-rounder casino than this one. There are other Double Bubble Bingo sister sites, and we're about to mention a few of them, but none of them get close to JackpotJoy when it comes to player numbers.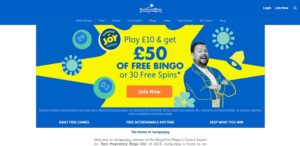 Rainbow Riches Casino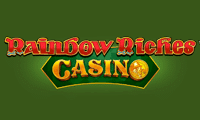 You can't have been around the online slots and casino scene for very long if you've never heard of Rainbow Riches. The original Rainbow Riches slot, released by Barcrest in 2009, is considered the benchmark for all other Irish-themed slots across all other providers. The monumental success of the original has allowed for the creation of an entire Rainbow Riches franchise. There are over a dozen Rainbow Riches slots now, along with Rainbow Riches Bingo, Rainbow Riches Slingo, and even a whole Rainbow Riches Casino. Putting all of the Rainbow Riches games in the same place and making a theme out of it was a smart move by Gamesys Operations Limited and the white-label partner that they operate this casino with. It's probably the most niche of the Double Bubble Bingo sister sites, but with a name as popular as Rainbow Riches, this is a niche that doesn't involve appealing only to a small audience.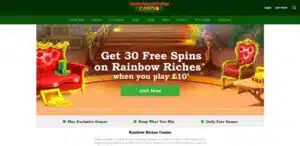 Monopoly Casino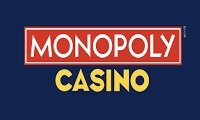 The Monopoly Casino comes from the same school of thought as the Rainbow Riches Casino. It takes a genre of online slots and casino games that's already popular and brings them all together under one roof, then uses their presence to appeal to potential players. Monopoly has been the most popular board game in the United Kingdom since your grandparents were young, but it's developed a new lease of life as a casino phenomenon. The official Monopoly online slots, all of which have been made with approval from Hasbro, are almost all smash hits with players. Having tested the water with slots and liked what they found there, Hasbro has since given approval for Monopoly scratch games, Monopoly bingo games, and even a live dealer Monopoly "game show." You'll find all of those games – plus a whole lot more – at this Double Bubble Bingo sister site.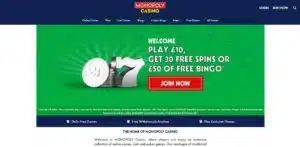 Virgin Games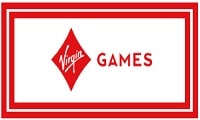 It seems that there's nothing the Virgin brand can't do. Richard Branson had dozens of potential uses for his brand name when he dreamt it up in 1970 as he opened his first record store. Seeing the Virgin name on the side of trains and planes is something that he might have foreseen in his wildest dreams, but he can't possibly have imagined it would be used as a label at an online casino. The internet didn't even exist back then. Nevertheless, Virgin Games is a reality here in the 2020s, and it's part of the Gamesys Operations group of Double Bubble Bingo sister sites. The Virgin branding doesn't go much further than the familiar name and logo in the header of the casino site, but this is still an all-around full-experience casino site that offers slots, bingo, live dealers, and even a busy poker area. Try the free games section if you're not convinced Virgin Games is right for you and you'd like to try before you buy.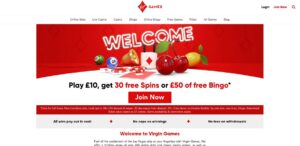 Bally Casino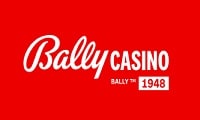 When Bally Casino went live in August 2023, it did so as the first new member of the Double Bubble Bingo sister sites family in more than two years. Gamesys Operations Limited will hope that it proves to be worth the wait, because there's a lot riding on it. This isn't "just another online casino" on the operator's network – this is the casino that carries the name of the company that owns Gamesys. That company is Bally's Corporation, which has been involved in casino gaming in the United States of America since shortly after the end of the Second World War. That's a lot of history wrapped up in a single casino website. Bally Casino looks much like the rest of the Double Bubble Bingo sister sites family when it comes to design and execution, but considering the name attached to it, we expect it to be expanded and added to significantly as time goes on. It's worth a look if you're yet to visit it.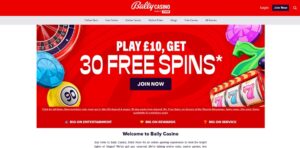 Double Bubble Bingo News
: In the digital halls of Double Bubble Bingo sister sites, Alpha Gold has emerged as a gleaming prospect for those with a penchant for Greek mythology and the lure of golden riches. This slot game, crafted by Indigo Magic and Gamomat, is a high-stakes adventure with a formidable 6,000x top win and 1,024 ways to score a victory. Players are transported to a world where everything, much like King Midas's touch, has the potential to turn into gold. The game is characterized by its high volatility, which may deter some, yet for those who brave its reels, the rewards could be substantial. The game mechanics are straightforward, with a simple layout that prioritizes ease of use and responsible gaming. Bets commence from as little as 0.20, inviting players of all budgets to try their luck.
Winning combinations are formed from a rich selection of symbols, including the coveted King bonus symbol and other golden icons such as statues and royal crowns. Alpha Gold's allure is magnified by its bonus features, which include Wild symbols, capable of substituting others for more win combinations, Alpha respins triggered by six or more coin symbols, and a golden free spins bonus round that starts with 12 free spins and can add to the free spin tally with every additional scatter symbol. As players revel in the cascading wins, the free spins come with an increasing win multiplier, promising a thrilling escalation of potential rewards with each cascade. This game's mix of classic Greek iconography and modern slot features creates a compelling gaming experience that beckons players to see if they can give their bank account the golden touch.
: In an impressive rollout, the gaming sphere welcomes a gleaming addition to its virtual shelves. Double Bubble Bingo sister sites are now hosting the newly minted slot title 'Massive Gold' from the creative powerhouse, Snowborn Games. This fresh digital escapade marries classic aesthetics with modern twists, delivering an experience that's both nostalgic and novel. 'Massive Gold' takes a page from the old-school slot design playbook with its familiar fruits, bars, and sevens. Yet, it's far from antiquated, as the game's graphics bring a contemporary crispness and polish that's sure to catch the player's eye. The quasi-traditional visuals serve as a charming nod to yesteryear's one-armed bandits, making it accessible to the traditionalist and inviting to the neophyte. Beyond its visual appeal, 'Massive Gold' packs a punch with its high volatility. This attribute ensures that while wins may not occur in rapid succession, the payouts can be significantly sizeable, aligning perfectly with the 'go big or go home' mentality. With the stakes heightened, the thrill of the chase in this game becomes all the more electrifying.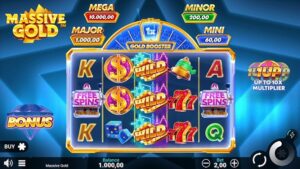 Players have the chance to strike gold with wins of up to an impressive 5,000 times their bet. But what truly sets 'Massive Gold' apart is its array of bonus features. The game introduces a 'Massive Mystery Coin' feature, which can trigger bountiful wins. Moreover, the 'Free Spins' bonus round is a game-changer, offering players a pathway to those massive wins through multipliers and the chance to retrigger additional free spins. 'Massive Gold' stands as a testament to Snowborn Games' ability to craft a game that respects slot traditions while pushing the boundaries of digital entertainment. This game is not just a slot; it's a modern classic in the making.
: Disappointingly, the Double Bubble Bingo sister sites have failed to deliver any new Halloween slot games this year; the closest you will get to a spooky slot in the recent additions to the game library is Amazing Link Medusa. However, if you can think of anything more terrifying than a woman with snakes for hair with the ability to turn people to stone in just one glance, you have an imagination as wild as some of the best iGaming developers out there! Diving straight into the visuals, the game paints a striking picture, immersing players in the world of Greek mythology. With Medusa as the central character, the graphics are meticulously crafted to reflect every detail of her enchanting, yet petrifying allure. The backdrop, symbols, and animations seamlessly combine to transport you straight to ancient Greece. From temples to the serpent tresses of Medusa herself, the visual storytelling is nothing short of stunning.
Now, for the slot out there who appreciate a solid game model; the game offers a medium to high volatility, and players can expect a mix of frequent smaller rewards interspersed with the occasional large win. This makes every spin a thrilling prospect. The betting range caters to cautious betters and high rollers. The game boasts the 'Amazing Link' feature, where players can clinch symbols to achieve wins, expanding the potential for heart-racing payouts. Additionally, players have a chance to trigger the 'Medusa's Gaze' free spins. During this feature, Medusa's gaze can turn symbols into stone, offering sticky wilds that can lead to some truly massive wins.
: This week, two brand-new fishing-themed games arrived across the Double Bubble Bingo sister sites; the arrival of Big Catch: Bass Fishing Megaways by Blueprint Gaming blew Roxor Gaming's title King of the Catch out of the water. While they are both great games, it is interesting to see Blueprint branching out from their Fishin Frenzy franchise, which is undoubtedly the reason why angling-orientated games became such a phenomenon in 2022 and 2023. This Megaways game differs from most games which function with the Megaways mechanic. Firstly, instead of the ability to play with up to 117,649 pay lines, the maximum number of pay lines that can come into play is 15,625. Secondly, the win potential is slightly limited in this game, usually, you can win up to 10,000 x your stake, but this time, you can only cross your fingers for 5,000 x your wins.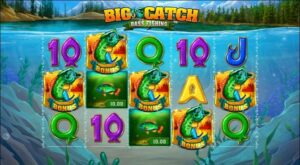 In the main mode of play, don't expect to encounter all too many features; you will need to bide your time and wait for the free spins feature where there is a frenzy of features to enjoy along with your free spins. There is everything from a minimum Megaways feature to the ability to collect cash symbols more than once to extra spins to the fishy cash symbols receiving a significant boost in value. To give you plenty of opportunities to enjoy these features, you will initially be rewarded with 10 – 50 free games! Players outside the UK can buy their way into the FS feature for 100x their bet level.
: After its debut, Big Spin Bonus became somewhat of a staple slot game for players who appreciate straightforward games which come with generous bonuses; with the chance to claim unlimited bonus spins in the main feature and the presence of win multipliers that can stretch up to 100x, and sticky wild symbols, who could blame the traditionalists for being crazed by this Inspired Gaming slot? This week, the Double Bubble Bingo sister sites platformed the brand-new game, Big Spin Bonus: Extra Spins. Its title seems somewhat of a paradox given that the slot's predecessor lavished players with unlimited free spins and this one is claiming to offer extra, but we will let that small qualm slide, given the high quality of the 6 x 4 reel game. This time around, you will be spinning on a bigger reel grid, which naturally means that there are more ways to win; the game is equipped with 50 pay lines, which all pay from the leftmost reel.
The luckiest you can get with this medium volatility game which hit game libraries in the UK on the 24th of September is raking in 1250x your stake, which can be set as low as 1p, or as high as £400. The basic layout of the fruity game may not be exciting enough to be everyone's cup of tea, but at least players with every kind of budget will be accommodated by the game, which delivers a gamble feature, scatter symbols, bonus spins and a pick-me-style game.
: While some developers can only release two or three sequel games off the back of a successful original game, others can push the envelope a little further by getting a little imaginative with the concept and wild with the bonus features. This week, Relax Gaming proved they are in the latter camp when they put the pedal to the Mad Max-esque metal with Money Train 4, which is now available to play on Double Bubble Bingo sister sites. The 6 x 6 reel grid which configures to a 4 x 8 formation in the main bonus feature has Fury Road written all over it; it may be a few years since that Blockbuster film rejuvenated the love for the film franchise, but the graphics in this high volatility game will leave them fresh in your mind. The math model, which comprises a 96.1% RTP and max win of 150,000x should receive relatively few complaints. With such a high max win on the table (albeit, players will have a one in 94 million chance of triggering it), the maximum bet is capped at the relatively low amount of £6, which may not suit high rollers down to the ground!
In the re-spin game, which can activate after a paid spin, the most abundant symbols will remain on the reels, while the rest of the positions are refilled with multipliers and matching selected symbols. To make re-spin wins a little harder, you will also find blank spaces on the reels, but it is still incredibly easy to rake in the multipliers which will be applied at the end of the round.
: The title of the latest online slot game from Play N Go, Scales of Dead, may not conjure the nicest mental imagery, but thankfully, the Egyptian-themed video slot, which has arrived in the game libraries of the Double Bubble Bingo sister sites this week, is infinitely less macabre than the titular insinuation. The highly volatile 5 x 3 reel game boasts 10 pay lines and an above-average RTP of 96.21%. If you get extremely lucky and all the bonus features work in your favour, you can hit the 10,000x jackpot. While, bonus-wise, it certainly isn't the most innovative game the prestigious game developer has churned out in recent years, the math model doesn't fall far short of perfect. The hooded cobra is the highest-paying symbol, if you catch five of these on a pay line, you will boost your bankroll by 500x your stake.
The Golden Tomb symbol acts as both the substitute symbol and the scatter symbol which triggers the free spin feature, where 'Book of' mechanics are in full swing. Each free spin session starts with eight free games; before they get underway, a standard playing symbol will be selected as the symbol which expands every time it hits the reels. If you find two or more tomb scatters while the feature is active, you will trigger three Sandstorm Free Spins, where multipliers as high as 4x can be applied to your expanding symbols. To keep you in the free spin session for longer, retriggers are possible, and you can win up to 30 extra free games.
: The original Goonies online slot game by Blueprint Gaming delivered a labyrinth of bonus features to work your way through; it may have even taken you until the launch of the second game, The Goonies Return, which arrived three years later in 2021 to trigger them all, but now the third video slot has arrived on the Double Bubble Bingo sister sites, and it is enough to make the two that came before it look positively dated! The 5-reel slot comes with ten pay lines, a 10p – £10 betting range, an RTP of 95%, and a max win of 2,000x. The math model won't be enough to win you over, but the swathes of bonus features and rounds should be. If you thought you had seen it all when it comes to cash collect bonus features, the one in The Goonies: Hey You Guys will easily surpass your expectations.
The cash collect feature can kick in on any spin, when it does, you can trigger cash boosts, and the coin symbols can transform into jackpot symbols. The smallest jackpot is worth 10x your stake; the biggest jackpot can see you 2,000x your stake richer! To mix up the base game, there is also a series of random game modifiers that will be triggered by the presence of Sloth; the random modifiers can include everything from wild symbols to help you form winning lines or treasure chests that will see plenty of bounty being moved into your bankroll. Last but not least is the free spin game which can be played with 2x – 10x multipliers.
: On the 17th of August, the website GH Gossip named some of the top Jackpotjoy sister sites and alternative sites for UK players – only after acknowledging that few sites can compare to the entertainment and action at Jackpotjoy. Double Bubble Bingo was the first choice of sister sites, especially for players who consider themselves bingo enthusiasts as there is a range of rooms available, all of which deliver immersive and engaging gameplay. For traditionalists, there are plenty of 90-ball bingo options, if you are looking for something a little speedier, you won't be short of 30-ball bingo options. As advised by GH Gossip, if or when you get bored of the bingo action, there is a rich selection of online slot games to browse as all the Double Bubble Bingo sister sites ensure their slot selection is well-rounded enough that every kind of slot spinner can find a hidden treasure that will become their new favourite game.
The sister site also has a range of classic casino games that should scratch any roulette, blackjack, or poker itches. To close their mini review of the platform, GH Gossip concluded it is a haven for bingo lovers who also happen to have a penchant for other forms of iGaming entertainment. Other recommended casinos included Megaways Casino, Rainbow Riches Casino, and Virgin Games. If you want to break away from Gamesys, Starspins Casino and Betfair Casino may be worth a look instead, as they will offer vastly different games to the Gamesys sites.
: If you love Blueprint Gaming's online slot games that pay ode to the traditional style of slots, you're going to fall head over reels for one of the latest games to reach the Double Bubble Bingo sister sites game library, Mega Bars Find the Lady: Fortune Play. The slot title hardly rolls off the tongue, but at least the action is smooth with this extra retro game, which only gives you a cylindrical 5 x 3-reel grid to look at, and medium volatility to spin with. If you have played any of the other slots from the Mega Bars family tree, you will already know what to expect when the reels are in motion, but there are a few unique perks in store, such as the ability to choose from standard gameplay and Fortune Play mode. If you opt to activate the Fortune Play spinning mode, the minimum bet will increase from 10p to £1, and the maximum bet will decrease from £100 to £10.
The only standard playing symbols you will see on the reel grid are X, O, and bar symbols; you will need three or more of them in a winning combination to bank a cash prize. The gameplay becomes infinitely more interesting with the presence of the Find the Lady feature; every time you find her on a winning spin, you will bank the value of that winning line again, and should she happen to appear again, the process will repeat until she completely disappears. The online slot also comes with a free spin feature and a gamble feature.
: If you're a massive fan of the retro neon aesthetic, the new slot, Neon Wildfire, that has just dropped at the Double Bubble Bingo sister sites will be right up your neon-lit street. With a retro synthy soundscape to spin to, the video slot from Rogue Gaming is the ultimate escapism slot. The medium volatility game has been around since 2021, but that shouldn't put you off taking the game for a spin – it more than holds up to today's video slot gaming standards. The reels can be put into motion from 20p – £500 a spin; regardless of what you stake, you will always see 96% of your stake back in return – at least theoretically.
When you first start spinning Neon Wildfire, you will be playing with nine pay lines. However, thanks to the innovative Wildfire Reels mechanics that are trademarked to Rogue Gaming, the number of pay lines can increase up to 39 as the game grid expands from a 5 x 3 set up to a 5 x 9 set of reels. The trick to expanding the reel set is finding the wild arrow symbols, which can leave a trail of wild symbols on the reels and give you plenty of extra rows to create winning combinations on. Neon Wildfire is also equipped with a nudging reels bonus feature which can encourage the formation of a winning combo on what would be a non-winning spin, and a free spin bonus feature, which will give you your best shot at the modest fixed jackpot.
: The Double Bubble Bingo sister sites have evaded the radars of bingo and casino tastemakers this week, but at least they gave their members a few new games to get stuck into, including the ingratiatingly immersive video slot game, Lara Croft: Tomb of the Sun. It has been a while since iGaming developers treated Croft fans to a new slot to get stuck into, but this new hit title from Crystal Dynamics has been more than worth the wait – at least in terms of visuals and bonuses. The metrics could be markedly improved, given that the 5 x 3 reel grid comes with high volatility and a max win of only 4,000x. There are three kinds of power wild symbols, including triple wild symbols that act as double wild symbols when part of a winning sequence, and double wilds, which can split up when they forge a winning line on one of the 243 pay lines.
The Multiplier Trail bonus feature is also a source of the action; it works in line with the cascading reels mechanics; every time you create a winning combo and trigger the rolling reels mechanic, the multiplier will increase by a factor of 1x – up to a maximum of 5x. In the main bonus game, the multiplier values via the trail bonus are infinitely bigger; the multiplier starts at 3x and can increase up to 15x. The wild symbols are also part of a far bigger bonus picture; they are collectable wild symbols and can help players to snag one of the five fixed jackpots. The biggest jackpot is the grand jackpot, worth 2,000x – 3,500x.
: Dogs may be man's best friend, but funnily enough, there aren't all too many online slot games which put our four-legged friends at the front and centre of the reels – barring Pragmatic Play's The Dog House Franchise, of course. The up and coming iGaming team, Nailed It Games, saw the gap in the online slot market and bridged it with their title, Dog Days, which launched across the Double Bubble Bingo sister sites, ahead of its official release date of June 28th. The iGaming studio knocked it out of the dog park with the visuals; in front of each of the five reels you will spot a contented doggo chilling out by the pool, and to the side of the reels, you will see the values which can be won via the jackpot feature. Even though the game might have a bit of a look of 9 Pots of Gold about it, snagging the jackpots in this game is a little more complex, as it relies on the interplay between a myriad of other bonuses, in addition to the scatter symbol.
When the tasty treat feature isn't active, you will notice that the paw collection meter is, which can boost the values of standard line wins. However, only the Tasty Treats feature can see you 2,500x your stake richer; this feature can trigger in the base game and the free spin feature, where all line wins can be trebled in value as you enjoy your 10, 14, or 20 free games.
: If you have ever attempted to redeem an online code to create a saving while shopping online, you will know that they are hit-and-miss, at best. This week, the website Slots Calendar claimed to offer a seemingly irresistible bonus code that can be redeemed at Double Bubble Bingo. When you key in the code SIGNATURE when you create a new account with Double Bubble Bingo and make a minimum £10 deposit, you can claim a signature welcome cashback bonus. When venturing over to the site itself and hitting the live casino tab, it is immediately clear that there is no promo code required to redeem the cashback – all you need to do is meet the terms and conditions of the welcome promo.
The only way that you can qualify for the time-limited cashback deal is by wagering at least £50 in the Signature Blackjack live dealer room. You must also make your first deposit within seven days of creating your account. In return, you will receive £10 in cashback. It wasn't made clear if this cashback rate is only applicable to net losses on the Slots Calendar website or if there are any wagering requirements or additional terms attached to the cashback. However, it was mentioned that this promotion is currently only available to players who are in the UK. As you will need to wager a minimum of £50 to receive the £10 in cashback, it may be worth considering the free bingo tickets or free spins instead, which are infinitely better value for money.
: Zeus vs Hades: Gods of War has officially landed at the Double Bubble Sister sites. While the two fabled entities have battled it out on reel grids plenty of times before, this new hit game from Pragmatic Play might just become a summer staple for any fans of Greek Mythology. This massive 5 x 5 reel set is equipped with a variable RTP rate, 10p – £100 betting range, and a max fixed jackpot of 15,000x your stake. The max win probability is higher than one in a million, but even if you fall short of that, there are some big wins on the table. By the side of the reels, you will see the controls that enable you to choose which volatility you want to play with; the options are high (Olympus Mode) or very high (Hades Mode), so it is safe to say this slot isn't for the faint-hearted who can't take the rough with the smooth.
As the max wins from a standard playing symbol combination is only 20x, the trick to unlocking the big wins is using the expanding wild symbols which come with 2x – 100x multipliers to your advantage. These extra-special wild symbols will only drop onto the reels once you have watched a fight sequence between Zeus and Hades unfold, which some may view as a bonus in itself! For the main event, there is a free spin bonus feature; you will receive 10 bonus spins after finding a scatter symbol on reels 1, 3 and 5. During this feature, all expanding wild symbols will be sticky.
: The Money Cart online slot franchise has spawned another sequel, much to the delight of members at the Double Bubble Bingo sister sites. Money Cart 3 is a brand-new addition to the game library; it allows players to spin through a familiar experience, with a few new features thrown in for good measure. After Relax Gaming released Money Cart 2 before the original, it became clear that the iGaming developer does things differently, this new Mad Max-esque game confirms the fact. The giant slot grid looks pretty apocalyptic and a piece of ephemera from a desolate wasteland, but don't judge a book by its cover or a set of reels by its aesthetic; this reel set is capable of churning out max wins of £100,000 with a 96% RTP to boot; you will be king of the wasteland if you win that fixed jackpot!
The main event in the cinematically immersive slot game is the Re-Spin Bonus Feature, which triggers when three or more triggering symbols lock into place. While you are enjoying your free spins, every new symbol will stick to the reels; if you create a stack of sticky symbols, you will unlock extra reels and increase win potential during the bonus round. During this feature, there are eight types of symbols that can land, one of which being cash symbols worth up to 10x the stake, whereas the other symbols can work some reel magic on the cash symbols to boost your bankroll when the feature is over.
: This week, the Punters Lounge rounded up what they defined as the best bingo sites which also give members the option of spinning online slot games. The first entry on the list was the rather unfortunately named site, Bonnie Bingo, which is far from one of the most popular bingo platforms, but there are plenty of reasons to get involved with it, starting with the 300% Bingo Bonus and 50 free spins, which are offered to new members depositing £10 or more. Double Bubble Bingo was the second item on the list, which has an infinitely smaller welcome bundle, consisting of £50 in free bingo tickets or 50 free spins, however, playing at the Double Bubble Bingo sister sites does have a range of other advantages, including the stellar range of games and the chance to play free games every day, and the reputation of the casino brand operator.
Other bingo sites mentioned on the exhaustive list included bet365 bingo, which provides a number of exclusive bingo rooms that can't be found on any other platform, and Bingo Stars, which has a highly attractive welcome offer, especially for fans of the Fluffy Favourites online slot, as there are 20 free spins on that classic game, plus a £30 bingo bonus. The Punters Lounge didn't go through much effort to set the different bingo sites apart from the rest apart from where the welcome offers were considered, so you should always do your own due diligence when signing up to a new platform.
: Glitzy Bingo may have a fair way to go before it is as respected and trusted as other online bingo taste-making sites, such as WDW Bingo and Which Bingo, but they are steadily getting there in terms of credibility. This week, they cooked up a new list of the best online bingo sites for UK players, and several of the Double Bubble Bingo sister sites were undoubtedly gratified to rank high up in the list. Glitzy Bingo sold the platform based on it hosting all of the best Gamesys games, including the free daily games and, of course, all the Double Bubble games the site was branded around.
In the full review, the site was celebrated for its "magic star quality", which many of the new bingo sites that are cropping up every day are severely lacking. The UKGC seal of approval also went a long way in the eyes of Glitzy Bingo, and rightly so; it is the ultimate affirmation that all of the gameplay, regardless of which kind of content you dip into, is fair and safe. Even though Glitzy Bingo was mostly spot on in its review of the platform, we have no idea why they dubbed it an 80s-style bingo site! It has 50s American diner décor stamped all over it! The array of Slingo games was also taken as a significant positive; for players who don't want to choose between slots and bingo, they are the perfect option – especially the games themed around iconic slots such as Rainbow Riches.
: This week, the casino and bingo review platform, Bojoko updated its reviews of a number of the Double Bubble Bingo sister sites; judging by the 4.2 / 5 rating, it would seem the bubbly bingo site has lost none of the favour with the reviewers, but that isn't to say everything about the bingo site left the bingo experts enamoured. The lack of authenticity was a major bugbear; in the con list, there was the very disparaging comment that it is just another clone site from Gamesys, which is fairly rude when you consider how unique the casino's theme is. Additionally, even though the site has bingo in its name, there are no free bingo offers that are completely risk-free – quite the oversight on Gamesys' behalf. Moving onto the positives, the array of bingo rooms, which include 75, 80 and 90-ball options didn't disappoint, and neither did the theme, which was accurately described as a fun 50s bubble gum theme.
Other proponents working in the favour of Double Bubble Bingo include the licence from the UK Gambling Commission and the welcome bonus of 50 free bingo tickets, which are unlocked after a £10 deposit. The speciality slot games that linger in the game library were a focus of the review. Among the 700 slots, there are plenty that you would be hard-pressed to find elsewhere, including Double Bubble Megaways and Double Bubble Jackpot. Furthermore, the responsible gambling tools, the fast withdrawals and the helpful customer support options also gave the reviewer more leverage in recommending the platform to their readers.
: One of the Double Bubble Bingo sister sites, Rainbow Riches Casino, was named by Gambling.com as the casino with the highest return-to-player rates. To be included in the heavily researched list, casinos also needed to offer great bonuses, a wide selection of games, a versatile selection of payment options, high safety and security, and an easy-to-use interface. Anyone who is no stranger to online slot games will know that each slot comes with its own RTP. However, the overall casino RTP is just as important. A casino RTP is calculated based on the number of bets placed by all players at a casino against what the casino pays in cash prizes. The RTP generally comes from a massive sample of spinners to accurately reflect the payout rate.
For Rainbow Riches casino, the payout rate was 95.97%, and to make the casino even more attractive, most players can spend their winnings after initiating the withdrawal in 4 – 24 hours! The only things letting the side down are that there are only around 100 slots to spin on the site and the fact that ongoing promotions beyond the welcome offer aren't exactly the casino brand operator's strong suit. 888 Casino was also named as a casino with an above-average RTP of 96.60%, although, you will have to wait a little longer to spend your winnings, as most transactions take 24 – 72 hours; at least you get to choose from over 1,500 slot games, and there is a very user-friendly native mobile app.
: This week, Glitzy Bingo let its readers know the best online casinos for the classic Double Bubble games, crafted by Gamesys and Roxor Gaming. The title is far more than just a set of reels that are easy on the eye, up to 20,000x your coin size is up for grabs if you get really lucky with the game that wouldn't look out of place in a Wes Anderson film. All of the Double Bubble Bingo sister sites were mentioned on the list, but funnily enough, the home of Double Bubble was recommended after Jackpotjoy, Virgin Games, Monopoly Casino and Megaways Casino! Before running through which platforms will give players the best Double Bubble experience, Glitzy Bingo covered a few of the best bonus features, including the Bubble Pop bonus game, which guarantees a win!
To trigger this feature, you will need three of the Bubble bonus symbols on the same pay line, following this, the reel set will fall away, and you will be digitally dipped in a bubbly bath filled with foamy bubbles. Following this, you will need to pick one of the bubbles, once it has burst, a coin value in relation to your 1p – £1 bet will be revealed. All the Double Bubble Bingo sister sites give players the chance to play this game for free – the only condition is that you must have made a minimum deposit of £10 at any time during your membership with the respective sister site. There are also Jackpot and Megaways versions of the game available on all Gamesys platforms.
: Any fans of Play N Go online slot games will want to flock to the Double Bubble Bingo sister sites after they have integrated one of the most immersive and striking titles from the developer to date. Pandora's Box of Evil goes deep into the mythology while providing a nice reprieve from the countless games that portray the fabled lives of Medusa, Zeus or Athena or explore the underwater metropolis of Atlantis. The high volatility game may leave a certain amount to be desired in the win potential, as the fixed jackpot only reaches 6,000x, but at least there are enough features to keep you entertained while you absorb the sights of the 5 x 3 reel set. Behind the semi-transparent reels, you will get a shot of a rocky bay from the balcony of a torch-lit colosseum. While on the reels, you will find some rather nightmarish depictions of the creatures that you would expect to find in Pandora's box.
The highest value win lines are worth 8x the total bet, so you will need to lean on the bonus features quite heavily here if you want to see any real returns on your wagers. Luckily, there is a re-spin bonus feature, which triggers every time a scatter symbol crops up; for the respin, any mystery wild symbols and mystery symbols will remain locked on the reels. After the re-spin has been spun, they will reveal new symbols. The mystery symbols also remain locked for every spin in the free spin feature, which can allow you to pick up additional free games once it is in progress.
: The Double Bubble Bingo sister sites certainly haven't burst the bubble for players looking for new games this week. One of the most innovative Egyptian-themed games to ever be developed arrived, going by the name of Egyptian Underworld Sync and Spin, seemingly, Double Bubble Bingo have exclusive rights to it as there are no whispers of it anywhere else on the internet, so you will have to delve in and try it for yourself! Wild West Duels by Pragmatic Play is another noteworthy addition; if you stick 'em up high enough, you will get the chance to win 20,000x your stake. It is incredibly rare to see that kind of win potential attached to a non-Megaways online slot game, but you will find few math models as solid as this one.
In the base game and the duelling bonus feature, wild symbols can expand totally at random, before you watch two gunslingers battling it out for wild Western street cred. At the end of the duel, the expanding wild symbols will be upgraded when a 2x – 100x win multiplier is attached. If that wasn't enough high-octane bonus action for you, the Beer Bonus and the Lost Relics bonus feature are bound to seal the deal. In the latter feature, you will play a mini prize-pick game before you reveal how many free spins you will get to play with, and the size of the win multipliers that will appear during the feature. For players outside the UK, it is possible to buy into the bonus round.
: The majority of the new online slot games that arrived on Double Bubble Bingo sites this week are sequel games from previously popular hit titles. Just when you started to think that there were no new directions to pull the Fishin Frenzy franchise in, Blueprint Gaming surpassed all expectations with the not-so-inventively named game, Fishin Frenzy: Even Bigger Catch. With the Big Bass franchise, which belongs to Pragmatic Play, as the biggest fishing-themed slot rival franchise, you would have thought that Blueprint Gaming would step up to the aesthetic plate. Yet, once again, Blueprint Gaming has stuck with its iconic retro look – even the Rainbow Riches and Fluffy Favourites franchises could find it within themselves to change with the times, but notably, that wasn't a consideration when this slot was concocted before its February 2023 debut. Technically, the size of the fish symbols is larger, however, that is of very little merit, given that the win cap is exactly the same as the last few Big Catch games in the series!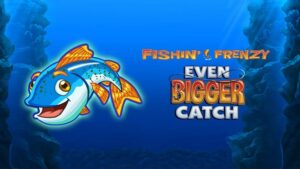 In the base game of this med–high volatility game, the premium symbols can boost wagers from 20x – 200x when they appear in winning formations on one of the 10 bet ways. As usual, the biggest wins await in the free spin bonus feature, where golden multipliers of 2x – 10x can be applied to the fishy cash symbols. Standing alone, the highest value fishy cash symbols are worth 50x, but it is rare not to have a multiplier boost the overall value of your catch!
Can Double Bubble Bingo Be Trusted?

★★★★★
Double Bubble Bingo is a 4 Star trusted casino.
1. UKGC License

Double Bubble Bingo is covered by the licence that Gamesys Operations Limited holds with the UK Gambling Commission, account 38905.

2. UKGC Fines

Gamesys Operations has no fines on record with the UKGC.

3. Customer Service

Customer support at Double Bubble Bingo is provided by telephone and live chat.

4. Trustpilot Score

Double Bubble Bingo is rated just 1.7 out of 5 with Trustpilot after over 125 reviews.

5. Company Location

Gamesys Operations is a Gibraltar-based company.

6. Visible T&C's

Double Bubble Bingo's promotions come with their requisite terms and conditions.

7. Social Media Presence

There are Double Bubble Bingo accounts on both Facebook and Twitter.

8. Number of Sister Sites

Gamesys Operations has scaled back in recent years, but there are still fourteen Double Bubble Bingo sister sites.

9. Games portfolio

All tastes are catered for at Double Bubble Bingo, with over 400 online slots and hundreds more live dealer games, Slingo games, bingo rooms, poker tournaments and more.

10. Gamstop links

There's a tiny GamStop logo and link in the Double Bubble Bingo footer.

Overall SCORE >

★★★★

★ – 4/5 Stars
Double Bubble Bingo Review 2023
Double Bubble Bingo is a casino that's relatively new in some ways but quite old in others. It first appeared online towards the end of 2021, replacing the old Gamesys Operations Limited Double Down Bingo site and also receiving a few customers redirected from Heart Bingo before BV Limited purchased the Heart Bingo URL. From a standing start, Double Bubble Bingo quickly gained thousands of players and began to rise up the charts of the UK casino scene as one of the fastest-growing bingo sites. Now that the initial hype has died down, does it look likely to stand the test of time? The chewing gum theme with its garish green and pink colours looks better than it has any right to, but how does the gaming and promotions portfolio hold up?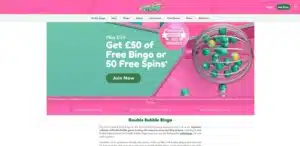 Double Bubble Bingo Welcome Bonuses
You can play the way you want to play at Double Bubble Bingo with a choice of three welcome offers. The first is a heads up choice between £50 of free bingo tickets or fifty free spins when you join the site as a new player. To qualify for the offer, players must make an opening deposit of £10, choose either the "Free Spins" or "Free Bingo Tickets" promotion, and then spend that £10 on any bingo or online slots game. Once the money is spent, and regardless of whether the player wins anything or not, the spins or tickets will be credited to their account. Neither the spins nor the bingo tickets come with any wagering requirements attached, which isn't something you often see with modern casinos and so makes for a welcome change.
If you've come to Double Bubble Bingo for the live casino rather than the slots or bingo games, there's a separate welcome promotion available to you. By using the promotion code "SIGNATURE," you can get £10 cashback after spending £50 on Blackjack so long as you've wagered the £50 within seven days of opening an account at the site.
Ongoing Offers
Double Bubble Bingo does not have a promotions page. That's almost unheard of among the Double Bubble Bingo sister sites, let alone across the wider industry. There isn't a Double Bubble Bingo VIP club, nor are there any formal ongoing promotions or rewards for playing at the casino. However, plays may sometimes receive promotions via email or through notifications in their accounts. Cash, free spins, and even physical gifts are all touted as special prizes in the promotional text on the Double Bubble Bingo homepage. Regrettably, no further information about these prizes (including how a player might become eligible for them) is provided.
The casino also celebrates "double days" (those being the 11th and 22nd of each month) with double-value prizes and double the number of winners inside bingo rooms. Again, further detail on these promotions isn't provided. The wording suggests that there should be more information available 3elsewhere on the Double Bubble Bingo site, but we found no sign of it.
Top Games at Double Bubble Bingo
"Bingo" might appear in this casino's name, but online slots are just as important a part of its gaming portfolio. There's as much space given to them as there is to anything else, and, with over 450 of them, there's a lot of choice. The gaming catalogue at Double Bubble Bingo seems to be centred on the classics, which may explain why the current top three slots at the site are:-
Fishin' Frenzy: We sometimes wonder whether Reel Time Gaming knew how much impact Fishin' Frenzy would have on the online slots industry when they released it in 2014. It was a slow burner at first, but the slot is now everywhere and has been copied and cloned more times than we can count. If you've played a "coin collector" slot, you've played Fishin' Frenzy. All you need to happen to land a big win is for a few money fish to show up on the same spin as a fisherman symbol, which acts as a "collect" symbol and banks your money. RTP is 96.12%, and RTP is a little above average. That means you could be in for a wait before you land a big win – but the same is true about real-life fishing. 
Rainbow Riches: It was 2009 when Barcrest released Rainbow Riches. The online casino world was a very different place back then, and if Rainbow Riches hadn't been the runaway success that it was, the industry might never have reached the heights that it now enjoys. This is the mightiest of all the Irish-themed slots, recognised by players and providers alike as a bonafide classic. Whether its appeal stems from its cheeky leprechaun mascot or its (at the time) innovative "road to riches" multiplier side game, Rainbow Riches is as popular today as it was over a decade ago when it was new. RTP is 95% with average volatility. 
Secrets of the Phoenix: While it might sound a little like it ought to be a "Harry Potters" online slots game, Secrets of the Phoenix is actually a colourful Egyptian-themed slot made by the little-known slots developer Roxor Gaming. It's not the most visually impressive or bonus-heavy slots game you've ever seen, but it's found a fanbase at Double Bubble Bingo regardless. It offers free spins and multipliers to liven up its standard 5*3 reel set, with 94.98% RTP and average variance. Avalanche wins make the free spins feature a little easier to trigger.
As we've mentioned elsewhere, Double Bubble Bingo is a jack of all trades. The live dealer section is full of game shows, and the poker section stages regular high-stakes tournaments. If you ever decide that you don't want to play at Double Bubbe Bingo anymore, it probably won't be a decision that you make because of boredom.
Customer Services
You can speak to somebody over the phone at Double Bubble Bingo, but finding a way to do it isn't easy. First you have to get to the FAQ section, and then you'll have to do a manual search for the word "contact" before you'll finally be offered a freephone number. Hopefully it won't come to that, though, because the customer service agents who operate the live chat facility should be able to assist you.
Payment Methods
We'd like payment and withdrawal information to be easier to find at Double Bubble Bingo than it actually is. The only logos at the bottom of the homepage are Mastercard and Visa, and there isn't a dedicated banking page to double-check for information. From browsing through the FAQ section and the terms and conditions of the casino, we're led to believe that PayPal is also accepted as a means of making deposits and receiving withdrawals.
When making withdrawals via a debit card, Double Bubble Bingo quotes a processing time of up to 24 hours, followed by three working days to receive cleared funds in your bank account. PayPal withdrawals are much faster and could be with you in as little as four hours from a request being made. Even at their slowest, PayPal withdrawals should take no longer than 24 hours.
Double Bubble Bingo – The Verdict
We've given Double Bubble Bingo high marks for just about everything. If it weren't for the matter of Gamesys Operations Limited having a recent UK Gambling Commission regulatory action on their record, we'd have awarded the casino five stars for trustworthiness. However, it's clear that at least some players aren't happy with the site. That much is obvious from Trustpilot reviews. Maybe that's down to the lack of payment and withdrawal information. Perhaps the casino is hurt by having so few promotions available beyond the welcome offer. Double Bubble Bingo does most things right, and the things that it does wrong are within its own power to fix. Add a couple of payment methods and promotions, and this could be a world-beater of a casino.
What are players saying about Double Bubble Bingo?
Here are our condensed / reader's digest summaries of recent player reviews of Double Bubble Bingo.
18-May-2023 by Nidia:
I opened an account with Double Bubble Bingo and made a deposit. They closed my account straightaway and kept all the money in it. All they'll tell me is that they have the right to do that. They're scammers. 

– source: TrustPilot

15-May-2023 by Simon:


After opening an account here yesterday, I deposited £10, played through the welcome bonus, and logged out. I tried to log back in today only to be told I've broken the terms and conditions, and my account has been closed. It's ridiculous.

– source: TrustPilot
13-May-2023 by Angela:
Double Bubble Bingo is rubbish. Avoid it altogether; it's a con. 

– source: TrustPilot

02-May-2023 by Adelle:
This is a scam casino. I joined for the welcome promotion, but they closed my account before I could even get it, and they won't refund my money. I'm reporting them to the ombudsman. – source: TrustPilot
12-Apr-2023 by David:
This is a disgusting casino. I played slots here for a couple of years and the payouts are disgusting. It's fixed. When I complained about the low payouts, they blocked my account. 

– source: TrustPilot

02-Sep-2022 by Kice:
Don't play at Double Bubble Bingo, you'll never win anything. It used to be good with payouts but it's changed. 

– source: TrustPilot

27-Aug-2022 by Adriana:


Honestly, the site is a scam. Don't play.

– source: TrustPilot
23-Aug-2022 by Natasha:
They're awful, don't use them. I never got my credited my winnings and spent forty minutes on chat only to be told they were closing my account for no good reason. They have no interest in helping customers. 

– source: TrustPilot

17-Aug-2022 by Kevin:
I won £2K playing slots and asked for a withdrawal. It came into my bank account instantly, even at 3am. – source: TrustPilot
06-Aug-2022 by Mikey:
They're thieves. They'll take all your money and give you nothing back. The slots don't pay out like they do at other sites. 

– source: TrustPilot

21-Feb-2022 by Annemarie:
This is an absolute joke of a site, stay away from it. All it will do is keep taking your money and give you nothing back, so you'll be doing yourself a big favour. 

– source: TrustPilot

04-Feb-2022 by Richard:


I get that gambling is the luck of the draw, but back when Double Bubble was Double Down I'd been a player for six years. It's been much worse since the change, you'll be lucky to get more than £10 off a bonus.

– source: TrustPilot
28-Jan-2022 by Jade:
I'm a regular player with Double Bubble Bingo and they're OK. I just wish they'd add some new games and the bonuses were easier to hit. On the other hand, withdrawals are fast. 

– source: TrustPilot

28-Jan-2022 by Maya:
If I could rate Double Bubble Bingo minus 100 I would do it. I've put money into the site before and it's vanished before I even got to play a game, no record of it. Mobsters, scammers, and thieves. – source: TrustPilot
23-Jan-2022 by Matthew:
Ignore the bad reviews, this is the best online casino out there. Gamesys casinos are always good. Everything works smoothly and the daily picks are great. The bad reviews must be from people who expect to win all the time. 

– source: TrustPilot
Double Bubble Bingo – A Deeper Dive
Double Bubble Bingo Sponsorships
The Double Bubble Bingo casino found its time to shine when its first-ever advert aired on September 13th, 2021 during a Loose Women ad break. Loose Women – which is a daytime talk show in the United Kingdom, for those who aren't aware – has accepted sponsorships from many UK casino brands in the past. Getting a casino's name splashed all over Loose Women won't necessarily guarantee its success, but the show's large audience certainly helps it on its way.
A Short History of the Double Bubble Franchise
On Monday the 2nd of August 2021, Double Bubble Bingo came along as the replacement for the incredibly popular casino, Heart Bingo. Once Gamesys Operations Limited contract had expired with the casino brand, they created Double Bubble Bingo which shares many of the same much-loved aspects of the Heart Bingo casino, such as the chat room and the bingo rooms themselves. Players that appreciated the easy navigation of Heart Bingo won't be disappointed by the familiarity and instant accessibility of the rebrand. Heart Bingo eventually found a second lease of life as a BV Gamling Limited casino, but by that point, many of the site' former players had already started playing at Double Bubble Bingo instead.
Just as Heart Bingo was a community-focused and led casino environment, Double Bubble Bingo followed suit to create a fun and social environment for players looking for more than just big wins – although there are plenty of those too! Along with the chance to win big on the casino itself, small prizes can also be won via Social Media challenges or challenges that regularly refresh in the bingo chat rooms. Bringing players together is perceptibly one of the casino's main strengths.
Since its inception in 2010, Heart Bingo became a highly reputable UK casino. Unsurprisingly it picked up the award for the best bingo site in 2017 and 2018. In 2019, it went on to scoop up the award for the best mobile casino, thanks to their highly responsive apple and android app. Naturally, players were sad to see the Heart Bingo move on from Gamesys after their long-standing relationship. However, Double Bubble Bingo is already starting to be recognised as one of the UK's top casinos – even if players can no longer listen to Heart FM as they spin. Just like its predecessor, Double Bubble Bingo can be enjoyed online or via an app, three months on from the launch of the app, it boasts a 4.5-star rating from players and has been downloaded over 5,000 times.
Players who were registered with Heart Bingo, or any sister site of Double Bubble Bingo won't need to register with new information to play at the casino. They can simply log in with their Heart Bingo details and start depositing and playing again.
Reward balances, account balances and banking options will all remain the same. Players can also expect to find the exact same games and the very same bonus promotions which existed on the Heart Bingo casino. It is important for players to note that new accounts should not be opened if they already exist for Heart Bingo, or any of the casino's partner sites, such as Smooth Bingo.
Before Double Bubble Casino, There Was The Double Bubble Video Slot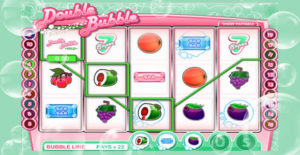 The casino operator took the inspiration for the casino from the very popular online video slot game, Double Bubble, by Roxor Gaming. Before Roxor Gaming started operating as an independent entity, they were part of the Gamesys network, however, even in their independence, Roxor Gaming and Gamesys are still intrinsically linked – Double Bubble Casino is now a trademark of Roxor Gaming Limited.
For those unfamiliar, the fruity cartoon 5 x 3 video slot Double Bubble shares the exact same bright and colourful aesthetic as the casino, and the same generosity. This modern twist on fruity slots comes with medium volatility and an anything but medium-sized fixed jackpot. Filling all reel positions with wild symbols in this online slot game awards the fixed jackpot of 20,000x to players staking with 10p – £100 stakes.
It came as no surprise that the 2020 online slot game became popular enough to warrant a spin-off Megaways game and a casino brand. Naturally, Double Bubble Megaways is Double Bubble on steroids. The fixed jackpot can drop on any given spin, plus there are tonnes of features worked into the main mode of play, making it impossible for players to get bored during spin sessions. Just a few of the noteworthy bonus features include cascading reels, access to a progressive jackpot and wild rushes.
There are also two other Double Bubble spin-offs that appear in the featured games selection on Double Bubble Casino; Bouncy Bubbles and Double Bubble Jackpot. The Double Bubble Triple Jackpot is one of the biggest selling points for the Heart Bingo rebranded site.
Responsible Gambling at Double Bubble Casino
As Double Bubble Casino is fairly new, its list of sponsorships and endorsements is fairly limited. However, Gamesys made sure that they were affiliated with all of the most prominent gamble aware charities.
To enable players to gamble safely and set the appropriate limits on their accounts, Double Bubble Casino enables players to install GamBlock software, with this software installed, players will be able to suspend their own accounts for up to 6 weeks, or simply set daily and weekly limits. Double Bubble Casino is also affiliated with Gamblers Anonymous, BeGambleAware, ICRA and NetNanny.
The Double Bubble Bingo Community
The casino claims to have The Bubbliest Bingo Community, and that shines through in their chat room games and their presence on social media. For players wanting to get social, Double Bubble Bingo is on Twitter and Facebook. For players looking to get the most out of their casino experience, they should regularly check back on their Facebook page where exclusive promotions are listed.
The casino also runs fun games on its Facebook page. For example, their most recent game tasked their followers with finding the number of jackpot icons hidden in an image. They also present their players with word searches, and ask them to crack codes in exchange for cash. The Facebook games are free to enter, and they can award up to £50 with each correct answer. These Facebook games are wildly popular with up to 300 entries on each new mini-game.