ElectraWorks Limited Casinos
ElectraWorks Limited is a casino network company with three active sites. the ElectraWorks casinos are Casino Club, Betboo Casino and Casino King. 
ElectraWorks Limited is based at Suite 6, Atlantic Suites, Europort Avenue, GX11 1AA, Gibraltar. 
THE ELECTRAWORKS LIMITED CASINOS ARE NOT AVAILABLE IN THE UK. CHOOSE ANOTHER CASINO FROM THE LIST BELOW.







All ElectraWorks Limited Casinos 2022
ElectraWorks Limited used to be a much bigger deal than it is now. The company had dozens of casinos, many of which were open to UK players. However thanks to a rebranding operation, many of the former ElectraWorks casinos are now in the hands of LC International Limited. The remaining three ElectraWorks casinos are covered only by a Malta Gaming Authority licence and so aren't available in the UK. You'll find most of the old ElectraWorks sites on our dedicated LC International page at the link above, but this page deals with the sites that are still officially with ElectraWorks.
Players in the UK are only protected when they play at casino sites covered by a UK Gambling Commission licence. ElectraWorks Limited voluntarily surrendered its UK Gambling Commission licence in July 2021. 
Casino Club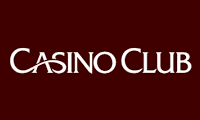 Casino Club has the style of a luxury online casino and would likely be very popular in the UK if it weren't for the fact that players from the Uk aren't allowed to register accounts here. It has a rich gold and red colour scheme and comes fully stacked with a full range of classic casino games. Whether you're looking for slots, roulette, blackjack, table games or games with a live dealer, Casino Club does it all. The only thing it doesn't offer is sports betting, but you'll find sports betting options elsewhere on the ElectraWorks casinos network. Casino Club prides itself on offering first-class customer service and even occasionally stages special live events for its VIP members. This is an online casino with a very long track record of success. It's been online since 2001, so it's one of the very few casino sites that can say it's been online for more than twenty years. The licences that cover Casino Club come from authorities in Malta and Gibraltar. That would once have been enough to grant a casino access to the UK market, but changes in regulations mean that's no longer the case. Players outside the UK still have access to a collection of more than 1500 slots, hourly jackpot drops and a portfolio of games drawn from the biggest and best providers in the business. It's a high-quality casino site, and it's a shame that UK players can't take advantage of it.
Betboo
We said that sports betting is catered for elsewhere on the ElectraWorks Limited casino network, and Betboo is where it happens. It's another site that UK players can't register accounts at, but the majority of UK-based players would struggle to find their way around the site even if access were possible. That's because Betboo is a Portuguese language sports betting site with no English language support. Rather than being focused on the Portuguese market, though, Betboo caters primarily to players in Brazil. South America is an emerging market for online betting, and the existence of Betboo means that ElectraWorks has a good foothold within that market. From what we can make out (our Portuguese isn't great!), it's a site with an extensive range of sports to bet on, including fixtures and events from all over the world. You'd hope to find a casino and live casino section tacked on to any top-quality sports betting site, and Betboo doesn't disappoint on that front. Virtual sports, slots and live dealer games are all accounted for, so we're confident that players in Brazil are having a great time at Betboo. Oddly, the licence that ElectraWorks Limited holds with the Malta Gaming Authority hasn't been extended to cover Betboo – it's operating under the company's Gibraltar licence only.
Casino King
If you live in the UK, Casino King is essentially unknowable. We've already established that Casino Club and Betboo aren't open to UK players, but both sites at least allow UK-based players to take a look around the website and see what they're missing out on. Casino King doesn't even permit that. Any attempt to land on the Casino King homepage from a UK IP address is met with a blurred-out screen and a short message informing us that Casino King no longer accepts gameplay from our location. We're a little confused by that because, according to the records of the UK Gambling Commission, Casino King has never been covered by a UK licence. We're unsure when or whether players from this country were ever allowed to play at Casino King at all. From what little we can make out of the Casino King site, it appears to be similar to Casino Club. It's likely that ElectraWorks Limited draws from the same providers and provides a similar quality of experience. Unfortunately, given the casino network company's decision to completely withdraw from the UK, it's unlikely that we'll ever find out.
About
ElectraWorks Limited Casinos
Working out where ElectraWorks Limited starts and other casino network companies begin isn't easy. We said at the top of this page that ElectraWorks Limited used to be a much bigger deal than it is today and that's true, but in some ways it's still involved in the running of the casinos that it used to own. The old ElectraWorks casinos haven't technically been withdrawn – they're simply covered by the UK Gambling Commission licence of another company that has very close connections to ElectraWorks. That company, as we mentioned earlier, is LC International Limited. That's not the end of the story though. ElectraWorks already had strong connections to bWin, the famous sports betting brand. In fact, bWin was once the flagship site of the ElectraWorks Limited iGaming network. However, bWin ended up in the hands of LC International Limited and when that move happened, all of the big ElectraWorks sites like Party Casino ended up shifting to LC International, too. We're still not done with this tangled mess of a story, because both ElectraWorks Limited and LC International Limited belong to an even bigger casino network company called Entain, which was formerly known as GVC Holdings. If all of this sounds confusing, it's because it is. Trying to work out who truly owns what under the Entain banner is difficult, but the short answer is that Entain owns multiple casino network companies and the only official ElectraWorks casinos are the ones we've named above.
ElectraWorks Limited and Entain plc
The biggest question you're likely to have after reading the above is, "what is Entain." The answer to that question is that Entain is the iGaming equivalent of a supergroup. The list of sports betting companies owned by Entain includes some of the biggest in the UK market. If you've played at bWin, Ladbrokes, Coral, Sporting Bet, or Gamebookers since 2016, you've actually played at an Entain site, whether you realised it at the time or not. Some of the lesser-known sports betting brands owned by the company include Betboo, Crystal Bet, Stadium, Eurobet and Neds. However, the interests of Entain aren't limited to sports betting. The company also has an impressive collection of high-profile online slots and gaming brands. They include Party Casino, Gala Bingo, Gala Casino, Gala Spins, Foxy Games, Foxy Bingo and Party Poker. Casino Club is one of the lesser-known brands in the Entain mix, as is Gioco Digitale, Casino King, Casino Las Vegas and Ninja Casino. We suspect you might have heard of Cheeky Bingo, though, which is yet another Entain brand. As if all of this weren't enough, Entain also has a specific range of casino brands targeted at the US market. Playing online casinos is illegal in most of the United States of America, but Entain gets around this by offering its sites exclusively at MGM Resorts International venues.
Entain began life as GVC Holdings way back in 2004 and was based in Luxembourg. It was fairly quiet for its first few years of operations but then acquired a licence from the Malta Gaming Authority in 2007, which was the year it launched its first sportsbook. Betboo, which was already a big deal in Brazil, was acquired two years later. The growing company relocated from Luxembourg to the Isle of Man in 2010 and bought the Sportingbet brand from William Hill in 2012. 2016 was the year that GVC really stepped things up, as it acquired the bWin group and also appeared on the FTSE 250 list for the first time. Ladbrokes Coral was acquired a year later. GVC Holdings became Entain plc in 2020, and so the story continues. This is a company that intends to become the largest iGaming business in the world, and as things stand, only Flutter Entertainment and the Kindred Group could be considered to be on the same level as them – at least as far as the UK market is concerned.
According to the most recent figures available, Entain plc employs just under 25,000 people across multiple sites all over the world and posted a revenue figure of just over £4bn in the last financial year. It's a behemoth of a company, but in 2022 it's still growing. Entain plc bought a Canadian sports betting company called Sports Interaction for £175m in February 2022 and then followed that up by launching a virtual reality horse racing platform via Ladbrokes in April 2022. Later that same month, it secured a new long-term game provision partnership with Light and Wonder, which is the new name for Scientific Games. The sky is the limit for Entain plc – and if it keeps growing at its current rate, even the sky might not be enough.
Leaving the UK
It seems odd that a company as big as ElectraWorks Limited is (or was) could leave the UK without making headlines across the industry, but that's exactly what happened. Nobody knows why ElectraWorks decided to surrender its UK Gambling Commission licence in July 2021. It might have been something as simple as Entain plc deciding that LC International Limited was a better home for the former ElectraWorks brands, or it could have been an issue with the ElectraWorks licence.
The reason we wonder about licensing issues is that in February 2018, ElectraWorks Limited was fined £350,000 by the UK Gambling Commission for what were described as "advertising failures." The Commission found that the company had repeatedly misled customers with the promise of free bonuses. On top of that, the Commission wasn't satisfied that the people responsible for marketing within ElectraWorks held the appropriate personal management licence that's a requirement of such a role. Misleading adverts were identified on bWin, Casino King, Casino Las Vegas, Noble Casino (no longer active), Party Casino, Party Poker and S Casino (no longer active). In addition to the fine, ElectraWorks was issued a formal warning. £350,000 is an insignificant figure to a company with the resources of Entain plc, but the larger company might have taken a business decision to give up the ElectraWorks licence and shift its casinos to an unblemished company.
What are players saying about ElectraWorks casinos?
Here are our condensed / readers digest summaries of recent player reviews of Electraworks Casinos casinos. Please note that these reviews aren't updated because many of the former ElectraWorks Limited casinos are no longer active, and the ones that remain aren't available in the UK.
10-Jul-2021: SportingBet UK by Eduan:
They have removed all my favourite games from casino, I used to enjoy alot there but now this casino totally sucks. – source: TrustPilot
10-Jul-2021: Foxy Bingo by Mary:
They got a fix number of bonus offers for single player which is totally unfar. Worst slots I have ever seen will not come here again. – source: TrustPilot
07-Jul-2021: Party Casino by Frank:
I will never deposite money here again there limits were so high and I didn't got equivalent winnings which was so unfair. – source: TrustPilot
03-Jul-2021: bwin by Mario:
They don't give a fourable environment to win, rewards were not frequent here. Winning was very tough because there wagering terms were very complex. – source: TrustPilot
03-Jul-2021: Cheeky Bingo by Kane:
Its now a month since I am waiting for my withdrawals to get cleared. I have reached them through every possible way but got no help. – source: TrustPilot
02-Jul-2021: Party Poker by Tom:
Terrible casino site it was crashing alot, games were rigged and winning was so little. Also there gaming rules were irrelevant to what there policy says. – source: TrustPilot
28-Jun-2021: Foxy Games by Thomas:
I will give them one star because of there customer service, rest of the things were ridiculous. From there games to there bonus system everything was fake. – source: TrustPilot
05-Jun-2021: SportingBet by Graham:
What a terrible experience playing on this site, there bonus offers were ridiculous and limited. Customer service was very unprofessional here. – source: TrustPilot
03-Jun-2021: SportingBet by Aron:
They simply said that I am not qualified to get there bonus offers yet, what a waste of money for me. Customer service was not there to help me too. – source: TrustPilot
27-Jan-2019: GameBookers by Marcus:
Never seen a casino this much bad, support was bad and website had alot of bugs. Free spins were rigged and staff was rude. Simply don't waste your money here. – source: TrustPilot
Full List of ElectraWorks Casinos
Below is a full list of ElectraWorks Limited casino sites past and present. Please note that the "inactive" sites aren't all necessarily inactive – many of them have been transferred away to other casino network companies under the Entain plc banner.
Active ElectraWorks Limited Casinos
Casino Club (casinoclub.com)
Betboo (betboo.com)
Casino King (casinoking.com)
Inactive ElectraWorks Limited Casinos