ElectraWorks Casinos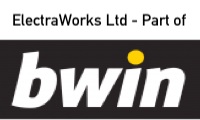 ElectraWorks Casino Group is a sister company to LC International, and operates casinos like Windfall Casino and Betboo Casino from Suite 6, Atlantic Suites, Europort Avenue, Gibraltar, GX11 1AA.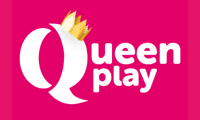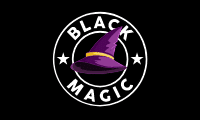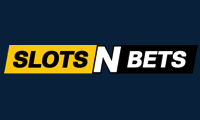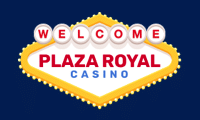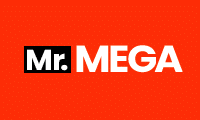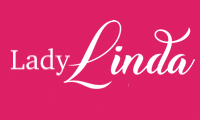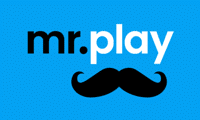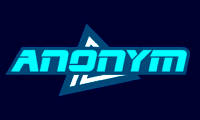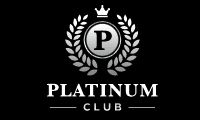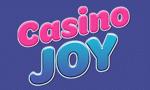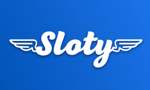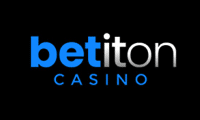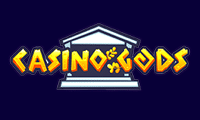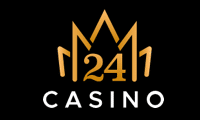 What are players saying about Electraworks casinos?
Here are our condensed / readers digest summaries of recent player reviews of Electraworks Casinos casinos.
10-Jul-2021: SportingBet UK by Eduan:
They have removed all my favourite games from casino, I used to enjoy alot there but now this casino totally sucks. – source: TrustPilot
10-Jul-2021: Foxy Bingo by Mary:
They got a fix number of bonus offers for single player which is totally unfar. Worst slots I have ever seen will not come here again. – source: TrustPilot
07-Jul-2021: Party Casino by Frank:
I will never deposite money here again there limits were so high and I didn't got equivalent winnings which was so unfair. – source: TrustPilot
03-Jul-2021: bwin by Mario:
They don't give a fourable environment to win, rewards were not frequent here. Winning was very tough because there wagering terms were very complex. – source: TrustPilot
03-Jul-2021: Cheeky Bingo by Kane:
Its now a month since I am waiting for my withdrawals to get cleared. I have reached them through every possible way but got no help. – source: TrustPilot
02-Jul-2021: Party Poker by Tom:
Terrible casino site it was crashing alot, games were rigged and winning was so little. Also there gaming rules were irrelevant to what there policy says. – source: TrustPilot
28-Jun-2021: Foxy Games by Thomas:
I will give them one star because of there customer service, rest of the things were ridiculous. From there games to there bonus system everything was fake. – source: TrustPilot
05-Jun-2021: SportingBet by Graham:
What a terrible experience playing on this site, there bonus offers were ridiculous and limited. Customer service was very unprofessional here. – source: TrustPilot
03-Jun-2021: SportingBet by Aron:
They simply said that I am not qualified to get there bonus offers yet, what a waste of money for me. Customer service was not there to help me too. – source: TrustPilot
27-Jan-2019: GameBookers by Marcus:
Never seen a casino this much bad, support was bad and website had alot of bugs. Free spins were rigged and staff was rude. Simply don't waste your money here. – source: TrustPilot
About
ElectraWorks Limited Casinos
Electraworks Limited is one of the most interesting companies when it comes to gambling. They are not only managing some websites that are white-labeled, they are also putting a lot of effort into reworking sites that have been inactive for a while. But why would companies rescue websites that have been inactive?
Even though these companies can be very expensive and may need some intensive care, they can become efficient within a little while. These websites have had customers in the past. And customers and some history is everything you need to reactivate players, customer support and a layout team. Websites that have been inactive are the same cup of tea as stores that reopen with a new concept and new employees. This is the key to brand management. To find aspects in websites that are worth having a new trial and to work with them as long as possible.
Electraworks has done that with multiple websites so that they could build up their own empire over the years. Electraworks itself is focussed on brand development, helping with acquiring game suppliers and layout teams. Electraworks is kinda the caretaker for every website they manage, so to say. But in 2021, Electraworks is not Electraworks anymore.  A few years before 2021, Electraworks and all of its' brands have been sold to the Entain Group. They are officially one of the biggest players in the whole game so that the brands that are now owned by Entain can grow even stronger than they could when sticking to Electraworks.
But for a little nostalgia, let's have a look at some of the websites that have been part of the Electraworks-family for so long:
ElectraWorks Casinos 2022
The casino industry is like a spider's web, with various interlinked brand and corporate connections. Submersed in this entanglement is ElectraWorks Group, which despite having no proof of existing as a separate company, is a subsidiary gaming company that is set up with various operators in the casino community.
ElectraWorks Limited was originally set up to run Bwin brands, which is a big name in the gaming industry, with the entire ElectraWorks and Bwin operation being bought by the industry giant GVC Holdings back in 2016.
Currently, ElectraWorks Casino Group has about 61 active sites listed under their name and no partner sites. Moreover, they also have 106 inactive sites that haven't been fully established on the internet. As mentioned before, there are various ElectraWorks Group casinos on the internet, and we'll be mentioning a few of them here to provide better information about their line of casinos that they are providing. These ElectraWorks Limited sites include, but are not limited to:
Party Casino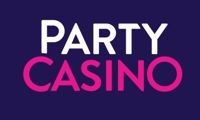 With over 500 exclusive slots on their casino, Party Casino is an online casino that provides a fine selection of Table Games, Instant win and other casino games (including slots). Established way back in 1997, Party Casino is one of the oldest online casinos in the market and have years of undisrupted experience, their expertise in the online casino is a lot more than recently made casinos. Their casino features a responsive site with a well laid out system of trending, featured slots and other games on their homepage. Although not much of a party theme, Party Casino has some of the exclusive slots on their online casino from providers like Yggdrasil, Betsoft and Merkur Gaming. A 100% welcome bonus with over 20 free spins is gifted to new users that make their first deposit on their casino, which can be made using Bank Transfer, Ukash, Cards and more.
Bingo Sphere
Starting their journey back in 2016, Bingo Sphere is an online bingo site with space filled theme on their site merged with purple-black popping colours. Their online casino is available on multiple platforms, with a variety of Slots, Bingo and Casino games available on a very user-friendly interactive site. Bingo games of four types which include 90-ball, 80-ball, 75-ball and 30-ball are provided on their bingo site along with various hot slots including Spin Town, Mystery Reels and Billionaire Wolf. Their website layout is well set up with their slots, bingo and casino games really easy to navigate to, although their font selection is a real turn off.
Bingo Sphere is set up with Cozy Games as their main software provider and is licensed under both UKGC and Gibraltar. With a max limit of £500 for each day, modern payment methods like Boku, PayPal and numerous others are supported on their online casino.
Bwin Casino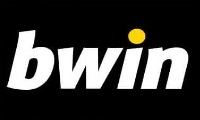 A combination of a Sports Booking site and an online casino, Bwin Casino is a dual-licensed and Multilingual online casino that was established in 2001. Although they have a long list of restricted countries on their online casino, Bwin Casino provides a range of options of Slots, Table Games and Video Poker for those who reside in the UK, available in both desktop format and mobile devices as well. Bwin Casino even has its mobile app where you can enjoy popular slot titles like Starburst Slot without having to access the browser. Their site hosts a traditional black-themed casino look with various tabs for featured, top and hot slots.
Cheques and Bank transfers are not supported on their online casino, with a 2-day pending time for e-wallet transactions. Bwin Casino also features 128 SSL encryption on their online casino which better protects the players' information.
Foxy Casino
Established in 2015, Foxy Casino is an online casino that is widely popular with its wide selection of Slots, Virtual Table Game and Live Casino. One of the most prominent features of the Foxy Casino is their dancing foxy mascot on their online casino. Foxy Casino also offers a refined selection of Slot-Bingo hybrid termed as Slingo along with the old classic 3 reel slots provided by software providers like 888, NextGen Gaming, and OpenBet.
Without an app download, their online casino can be played on mobile devices as well. They are operated under Cassava Enterprises Limited and provide different payment options for both deposits and withdrawals. Their site is completely instant-play and has been proven to provide a fair casino experience under various independent audits.
Magic Box Casino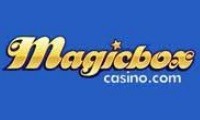 Magicbox Casino tries to be the best of both worlds in terms of the kind of player that they want there. Specials can be interesting for new players, as well as for high rollers since the multipliers and the variety of games are both set pretty high right here.
Casino Las Vegas
Replicating the paradise of Sin City, Casino Las Vegas is another site owned by ElectraWorks Group and was established back in 1997. Slots of all kinds are provided on their online casino, which included popular slots like Deal or No Deal or if you're into those themed slots, you can also try out slots like Alchemists Lab. Although the slots are more than enough to choose from, Casino Las Vegas also offers Table Games and Video Poker on their site and combining this with a 125% welcome bonus on first deposits, Casino Las Vegas offers a great startup for new casino players.
Their online casino is set up with a single software provider Playtech and has numerous depositing options which include cards, several e-wallets and bank transfers.
Carnival Casino
Carnival Casino is a website that has been built for every kind of player. No matter if you as a player are just starting out or if you have years of experience to show, you will have fun at Carnival. Moderate bonuses, a poppy design, and active customer support, this is what is the key right here.
50 Stars
This website tries to roll the dice in a different direction. Based on the logo, the website is kept in gold and black as the main colours. This is why players can be impressed in a way that they think, they are really taking part in a gambling tournament when accessing 50 Stars.
SCasino
Scasino is one of the most interesting pieces of gambling possibility for the whole market. New players can decide, whether they want to claim a multiplying bonus or if they want to gain 20 per cent cashback for their first deposits. That way, they can access games easier and more often.
ElectraWorks LTD owned Casinos
bwin
Foxy Games
Cheeky Bingo
SportingBet UK
Foxy Bingo
Party Casino
Party Poker
GameBookers
SportingBet
ElectraWorks LTD Inactive Brands
Lucky Puppy Bingo
50 Stars Casino
Arctic Bingo
Beckys Bingo
Big Bucks Bingo
Ahoy Bingo
Big Love Bingo
Bingo 1
Bingo Anywhere
Aunty Acid Casino 
Bingo Boat
Bingo Boogie.
Bingo Chimp
001 Bingo
Bingo Crazy
Bingo Date
Butter Cup Bingo
Bingo Flame
Aunty Acid Bingo
Bingo G
Bingo Gran
Bingo Hero
Bingo Bobble
Bingo Legacy
Big Heart Bingo
Bingo Rascals
Bingo Sphere
Bingo Magix
Biscuit Bingo
Blimey Slots
Bobs Bingo
Bridezilla Bingo
Buddha Bingo
Budget Bingo
Bingo Bytes
Club Dice Casino
Carnival Casino
Casino Gates
Casino Magix
Casino King
Casino Las Vegas
Champers Bingo
Cheeky Slots
Comfy Bingo
Dublin People Bingo
Dandy Bingo
Empire Poker
Eat Sleep Bingo
BubbleGum bingo
Epic Bingo
Foxy Casino
Fun Bingo
Fairy Dust Bingo
Get Minted Download
Galaxy Bingo
Game Village
Ghost Bingo
Girly Bingo
GoldFish bingo
Goldy Bingo
Gone Bingo
Gold bank casino
Gravy Train Bingo
Grimms
Have a Ball Bingo
Hippy Bingo
Booty Bingo
Honey bees Bingo
Harrys Bingo
House of Bingo
Car Boot Bingo
Igloo Bingo
Jungle Fever Bingo
Judge Bingo
Kennys Bingo
Kennys Bingo
Love my Bingo
Land Mark Bingo
Kellys Eye Bingo
Nugget Bingo
Little Miss Bingo
Lmao Bingo
Lucky diner Bingo
Lucky gold
Hunnie Bingo
Lucky Ladies Bingo
Lucky Socks Bingo
Lucky Touch Bingo
Mobile Bwin
Mobile GameBookers
Mobile PartyCasino
Bingo VIP Club
Mambo Slots
Merlin Bingo
Merry Go Bingo
Mira Bingo
More Than Bingo
Mummies Bingo
Naughty Bingo
My Touch Casino
New look Bingo
Noble Casino
Newbies bingo
Now Bingo
Party Bingo
PawPrint Bingo
Payday Bingo
Plush Bingo
Pocket Fortune
Pocket Casino
Bingo HotPot
Quackpot Casino
Quackpot Bingo
Reem Bingo
Sailor Bingo
RockinBingo
Royalio
Mobile PartyPoker
Mobile Sportingbet
Magic Box Casino 
Santas Bingo
SCasino
Ready Set Bingo
Scrummy Bingo
Scrummy Casino
Slot Diamond
Play2Win Bingo
SlotMatic
Smooth Bingo
Sola Bingo
Snappy Bingo
Swanky Bingo
Spins Villa
Summit Casino
Starlight Bingo
Swag Bingo
Sweet Home Bingo
Tea Time Bingo
Sweet Strike Casino
The Bingo Queen
Think Bingo
Vampire Bingo
Time Bingo
Velvet Bingo
United Colours of Bingo
Viking Winners
VIP club casino
Vivala bingo
Zynga Plus Casino
Windfall Casino
Wow Bingo
The Prize Finder Bingo
Wow Bingo
WPT Casino
WPT Poker
Spin and Bingo
Gumball Bingo
Zynga plus Account
Zynga Plus Poker