Entertainment Software Group N.V. Casinos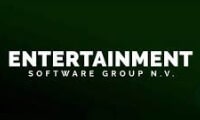 Entertainment Software Group N.V. is a casino network company with five active sites. The Entertainment Software Group casinos are Slots Room, Casino Max, Cherry Jackpot, Roaring 21 and Spinfinity Casino.
Entertainment Software Group N.V. is operated from 9 Abraham de Veerstraat, Willemstad, Curacao.
THE ENTERTAINMENT SOFTWARE GROUP N.V. CASINOS ARE NOT AVAILABLE TO PLAYERS IN THE UK. TRY ONE OF THE ALTERNATIVE CASINOS LISTED BELOW.
Similar to Entertainment Software Group Casinos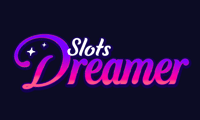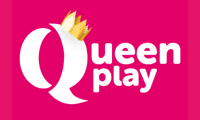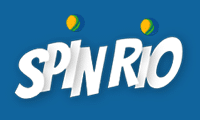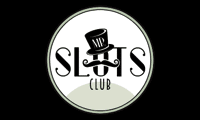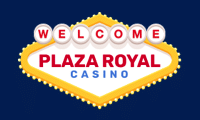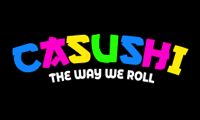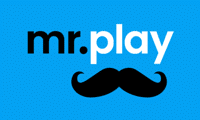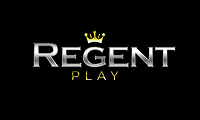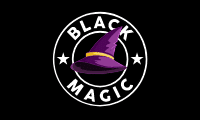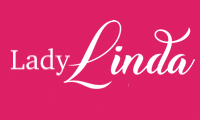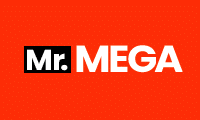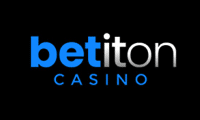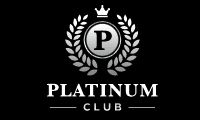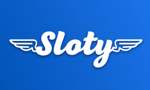 Entertainment Software Group N.V. Casinos 2022
Entertainment Software Group N.V. is a Curacao-based casino network company. Neither the company nor any of its casino sites are covered by a licence from the UK Gambling Commission. It might be possible for UK-based players to access this company's casinos, but because of the lack of a UK licence and the known issues with casino network companies based or licenced in Curacao, we do not recommend doing so. The details presented on this page are provided for information purposes only.
Players in the UK should only bet and play at casino sites covered by a licence from the UK Gambling Commission.
SlotsRoom
The moment you land on the SlotsRoom casino site, your attention is drawn to the sizeable welcome offer. It can go as high as £10,000, with two hundred free spins thrown in for good measure. Further down the homepage, we're told that there are offers "behind every door," although the nature of those offers isn't made clear until you sign up. The design of SlotsRoom is minimalist, which reflects the fact that it markets itself as a "mobile-first" casino. The less content there is to load, the faster the site will perform. Players who play on their mobiles also receive unspecified "exclusive offers." Those offers might go hand in hand with the dedicated Slots Room app, which is suggested as a download the moment that players arrive at the site. We suspect that the download is rather small, as the total range at the Slots Room casino site is barely over 150 casino games. The only provider serving the casino is Real Time Gaming.
Cherry Jackpot
Cherry Jackpot is a casino site that's jackpot by name and jackpot by nature. The site's largest progressive jackpot is the first thing you'll see when you load the site, and at the time we wrote this review, it was nudging close to ten million. The welcome bonus here is a little lower than at SlotsRoom, though, coming in at a maximum of £8000. The casino offers redeemable coupons rather than traditional promotions, with some of the coupons redeemable multiple times by entering the relevant code. Cherry Jackpot claims to be a community as well as a gaming site and tries to back that up with 24/7 customer service. Like Slots Room, though, it's a limited casino with a low number of slots and games, which is one of the restrictions of running on the Real Time Gaming platform. Another of those restrictions is the lack of live-dealer games, so Cherry Jackpot and all of its sister sites would likely struggle to attract players even if they were covered by a UKGC licence.
Spinfinity Casino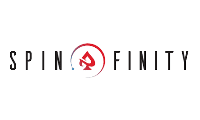 Spinfinity Casino is one of Entertainment Software Group NV's most recent additions and shares several features with Cherry Jackpot. The most notable of those shared features is the prominent placement of the massive progressive jackpot pool. Welcome bonuses are higher at this casino if you're willing or able to use Bitcoin to make them. You get 300% matched deposits up to £3000 with standard currency or 500% up to £5000 with Bitcoin. That "cryptocurrency first" spirit extends to all subsequent deposits, for which the rewards are higher for Bitcoin users. Other than that, the platform of casino games here is identical to the rest of the Entertainment Software Group N.V. range. It's customary for Curacao-based casinos to appeal to players by offering several thousand casino games, so this network is atypical of its location. There might be some appeal here for players who are attracted by the idea of paying with cryptocurrency, but even then there are better options available.
Casino Max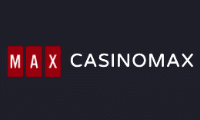 Casino Max, which launched soon after Entertainment Software Group NV was founded in 2017, markets itself as "the ultimate gaming experience." To support that claim, it offers up to £9,750 in free bets to new members plus 25 free spins per day for a new player's first week with the casino. Players who use cryptocurrencies again get better offers than players who don't, but there are several promotions open to all players regardless of how they make deposits, including up to 90 free spins for making deposits on Mondays. The site looks a little vanilla, but it has the same features as the rest of the company's range. We're led to believe that Casino Max is the most popular of the casinos on this network, but it's difficult to measure such things from the UK. If the Casino Max sister sites hold less appeal than Casino Max itself, it's hard to see why – there doesn't seem to be anything remarkable about it.
Roaring 21
Roaring 21 is another of the company's early efforts, having gone live in 2018. It's also probably the least attractive of the casinos when it comes to design. The website is so basic that it almost looks unfinished. A welcome bonus of 400% matched funds and up to 100 free spins is nice, but it's less substantial than the offers you'll find at Entertainment Software Group NV's other casinos. The identical nature of the casino games available on the RTG platform means you're not necessarily missing out if you play here rather than at any of Roaring 21's sister sites, but there are prettier sites with better bonuses on the network. The "about us" section of the Roaring 21 website makes it clear that the minimalist design is an attempt to make this seem like a luxury, classic casino site, but we'd have to say it's a miss if that's the intention. We'd put Roaring 21 fifth out of five if we were playing at any of the Entertainment Software Group N.V. casinos.
About Entertainment Software Group N.V.
Entertainment Software Group NV is one of the many casino network companies that have set up head offices in Curacao in recent years, but their roots are actually in the UK. The company came into being in May 2017, but its managing director is Jonathan Seeds of Bexley, England. As we often find with gaming companies in Curacao, information about what goes on behind the scenes at Entertainment Software Group NV is difficult to find. They have a website at entsoftgroup.com, which we've been able to verify belongs to them by checking the customer support email address on their casino sites, but the website doesn't even mention casinos. Instead, it presents Entertainment Software Group as an "AI-driven" marketing company. The "contact us" link on their site is broken and there have been no updates to the site since 2020, so it's possible that the website is no longer maintained. It's difficult to see what – if any – purpose the website served. There's nothing on it that would attract any potential business partners.
In the five years that Entertainment Software Group NV has been open, the company has launched six casino brands. You don't need to be a maths expert to work out that they're expanding at a rate of just over one new casino per year, although that isn't exactly how the launch sequence has worked out. Each casino is powered by the RTG platform, which is noted for its speed and reliability but lacks variety and live dealer games. RTG powers a lot of casino sites based in this part of the world, although it's rare for them to be the only provider serving a company the way they appear to be with Entertainment Software Group N.V.
It's not a given that casinos based in Curacao will have any license at all, but the ones operated by Entertainment Software Group NV do. The Government of Curacao has issued them with a master license, covering all of their brands. They also have a subsidiary company in Cyprus for the purpose of payment processing. It's based in Nicosia and is called Pippen Investments Limited. Having a licence of any description is better than not having one, but in the case of licences issued in Curacao, the difference is marginal. There have been a substantial number of complaints about Curacao-based casinos failing to pay out or otherwise providing poor-quality customer service, and complaints to the regulator tend to go unactioned or ignored. That's why we always recommend that UK-based players stay away from them.
Legend Affiliates
There's more information about Entertainment Software Group NV on their casino affiliate site than there is on their business website. They run an affiliate program called Legend Affiliates, which also launched in 2017. The tone used on the site is humble, noting that the company is unable to boast about having huge numbers of employees. However, they note that they make up for it by having more than fifty years' worth of combined casino experience among their senior staff and using honesty and integrity ad watchwords. Martyn Beacon comes in for individual praise. He's personally responsible for running the affiliate program and is a four-time IGB award winner. Another detail we picked up from the Legend Affiliates site is that Entertainment Software NV's casinos are targeted at American players despite being Curacao-based and operated by senior staff in the UK. This explains why all the cash values on their casino sites are listed in dollars. This is an unusual approach because online gambling in the USA is, at best, a grey area. The country has opened itself up to sports betting in recent years, but gambling online is specifically prohibited in the majority of states. Any company caught offering online gambling is liable to be prosecuted, and in some of the stricter states, individual players might even be prosecuted for attempting to access online casinos. Entertainment Software Group N.V. is outside the jurisdiction of the United States of America from a legal point of view, but it's surprising that the company's websites haven't been blocked.
In the extensive promotional spiel on the Legend Affiliates website, the company says that it doesn't detag, skim, or hide itself behind pseudonyms. That clashes a little with the fact that there's no visible mention of Entertainment Software Group NV on the site, but maintaining separation between a parent company and an affiliate program is par for the course with casino companies. It's one of the most detailed websites of its kind that we've seen.
Entertainment Software Group N.V. launched a sixth casino brand, SlotsNinja.com, in December 2021. Just as is the case with the rest of the casinos on the network, the site isn't covered by a recognised licence and doesn't accept players from the UK. The site is typical of the design style of the casino network company that owns it, and to our eyes doesn't offer anything that isn't already available at the other sites in the family.
Full list of Entertainment Software Group Casinos 2022
The following is a list of every casino site that's currently active on the Entertainment Software Group N.V. network. We repeat that none of them is considered safe to visit or play at because of their lack of a recognised licence.
Slots Room (slotsroom.com)
Cherry Jackpot (cherryjackpot.com)
Spinfinity Casino (spinfinity.casino)
Casino Max (casinomax.com)
Roaring 21 (roaring21.com)
Slots Ninja (slotsninja.com)