Equinox Dynamic Casinos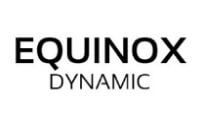 Equinox Dynamic N.V is a casino network company with seven active sites. The Equinox Dynamic casinos are Casino Superlines, Reeltastic, Afri Casino, Spintropolis, Nordi Casino, Lafiesta Casino and Orient Xpress Casino.
Equinox Dynamic N.V. are operated from E-Commerce Park, Vredenberg, Curacao.
THE EQUINOX DYNAMIC CASINOS DO NOT ACCEPT PLAYERS FROM THE UK. CHOOSE ANOTHER CASINO FROM THE LIST BELOW.
Equinox Dynamic Casinos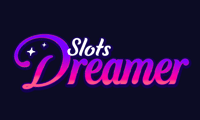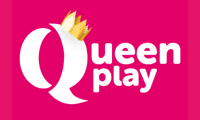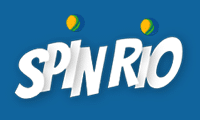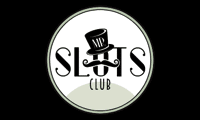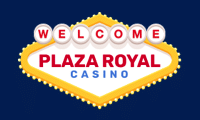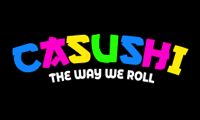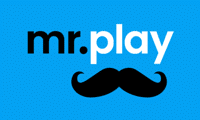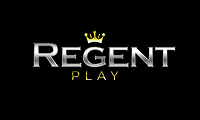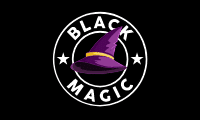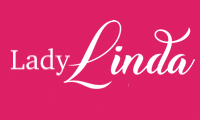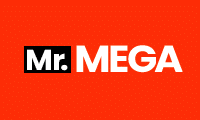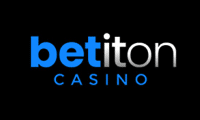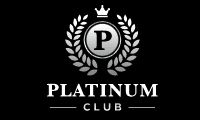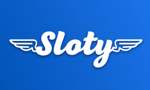 Equinox Dynamic Casinos 2022
The Equinox Dynamic N.V. casinos aren't covered by a respected licence. It's possible that some or all of them are covered by licences issued by regulatory bodies in Curacao, but these licences are generally regarded with suspicion by the rest of the iGaming world. Known issues with casinos licenced in Curacao include refusal to pay, refusal to return deposited funds and failure to respond to complaints. Players will likely find that it's impossible to register to play at any of the Equinox Dynamic casinos from a UK IP address anyway but even if it weren't, we strongly recommend that you avoid playing at these casinos.
For the best possible level of protection, players in the UK should only play at casino sites covered by a valid UK Gambling Commission licence. 
Nordi Casino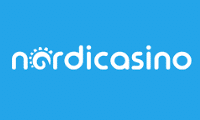 The "Nordi" in the name of this casino is short for "Nordic," which is the site's theme. It's a bright, breezy, cheerful-looking casino site that comes with cartoon-style Viking warrior mascots and a series of exciting-looking welcome offers for new players. The slots on offer here are originals rather than clones, which isn't always a given with Curacao-based sites – and there are instant scratch games on offer too for players who want to indulge in their hobby but don't have time to stick around and play slots. In its promotional material, the site promises to accept players as if they were family. That family invitation only extends to players in selected territories, though, and the UK isn't one of them.
Spintropolis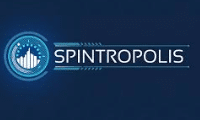 In another example of a name that play's into an online casino's theme, Spintropolis is based around the idea of the casino existing in a metropolis – a city of the future full of skyscrapers. Spintropolis is marketed as a casino that "appeals to all the senses," which is a remarkable claim. We didn't notice any unusual smells when we checked out the site, but we did note its modern design and its tendency to favour the newer, 3D-style video slot games over the old classics. If you're bored of traditional slots and want to avoid them, this might be one for you (so, long, of course, as you're reading this outside the UK). Spintropolis is interesting in that it doesn't actually mention Equinox Dynamic N.V. anywhere on its website, but gives the game away by linking to the Equinox affiliates page. We'll be talking more about that later on.
ReelTastic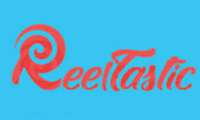 The presentation of ReelTastic isn't a million miles away from the presentation of Nordicasino. It uses the same style of cartoonish presentation, but this time it places the setting of the casino above the clouds with castles in the sky and rainbows linking floating islands. There's even a pink horse on the homepage! The site seems designed to appeal to players who love online slots like Rainbow Riches and Fluffy Favourites, of which there are millions. Splitting the welcome bonus across a player's first three deposits is the casino's way of telling you that there's substance here to go with the style – or perhaps it's just a way of trying to make sure that players stick around and keep spending for a little longer. The site might look cute and cuddly, but remember that without the protection of a well-regarded operator licence it might turn out to have a nasty bite.
La Fiesta Casino
Regional themes are popular when it comes to online slots and casino games. All of us have played (and probably enjoyed) slots with Irish, Egyptian, and Roman themes, but the Mexican theme is just as popular as any of them. It's that theme which is celebrated at La Fiesta Casino, which has a 400% matched deposit welcome bonus and smiling cacti mascot characters wearing sombreros. "Subtle" isn't a word we'd use to describe the theme, but it gives the casino a sense of fun and frivolity. If a player maxes out the welcome offers, they'll receive over £3,000 in bonus funds by the time they're done. Considering that the theme is Mexican, it's strange that La Fiesta has a wizard character as a mascot. The same 3D wizard turns up elsewhere on the Equinox Dynamic N.V. casino range, so he might be a mascot for the entire casino network company rather than just this site.
Orient Xpress Casino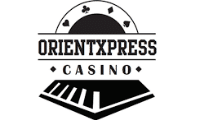 The Orient Express was once the most sophisticated, elegant way to travel long distances from Europe to Asia. It was a series of trains rather than one single train – which is something a lot of people fail to understand in the modern age – but they were all kitted out with decadent levels of glitz and glamour. So is this online casino. The theme here is "luxury," and the aesthetics are based around the idea of literally being on a trail, with buttons shaped like tickets. If you want to come along for the ride, you'll find a 250% matched deposit bonus waiting for you when you sign up. This is comfortably the plainest-looking of the top five Equinox Dynamic casinos. The intent of the network company might have been to make Orient Xpress Casino look a little classier by scaling back on some of their more eccentric design choices, but what they've actually done is make the whole casino look a little grey and dull.
About Equinox Dynamic
A common theme among casino network companies that base their operations in Curacao is that they lurk in the background. Very few of them have customer-facing websites, and they're shy of self-publicity. Finding out information about the casinos they operate doesn't tend to be a challenge, but to all intents and purposes, the network companies are all but invisible. Equinox Dynamic NV is very much of that ilk, despite being one of the better-thought of brands in a place where casinos don't always have a great reputation.
Fortunately, Open Corporates gives us enough information to at least tell you that the Equinox Dynamic NV story began on July 22nd 2016, which is when the company formed and was granted its first license from Gaming Curacao. Going a little further down the rabbit hole, we've identified its parent company as Domiseda and Partners. That's a Slovakia-based company that can be traced back to 2002, and so we can surmise that the true home of Equinox is Slovakia. It's possible that it's offered casino services in its home nation since before 2016, but we have no means of verifying that. Curacao is just where it's based for licensing purposes. Through that license, it operates every casino you've seen mentioned on this page thus far. A Curacao licence opens a lot of doors to a casino network company. Whether it should or not is another matter, but the fact remains that this casino network company's products and websites are available in a lot of territories outside the UK.
Bringing In Betsoft
The most recent major development for Equinox Dynamic is its partnership with Betsoft Gaming. It signed a deal with the Malta-based provider in 2017 with the intention of strengthening its presence across Germany, Scandinavia, and the territories it's allowed to operate in within mainland Europe. Even then, Equinox Dynamic took a back seat when it came to publicising the deal. It was announced that Betsoft's partnership was with Nordicasino. That's Equinox Dynamic's flagship casino, but the fact remains that Nordicasino belongs to Equinox rather than vice versa. At the time it felt like Equinox Dynamic wanted to hide behind the name of its most popular casino site, and that feeling has never changed in the years since.
Interestingly, the Nordicasino website contains details about an affiliate program it belongs to called Rock Solid Affiliates. Visit the Rock Solid Affiliates website, and you'll find several of Equinox's casino sites listed as brands belonging to Rock Solid. From that, we assume that Rock Solid Affiliates also belongs to Equinox Dynamic even though there's no mention of Equinox Dynamic on the Rock Solid Affiliates website. Trying to find out how to contact the site leads you to an email address "[email protected]" We tried to follow that along to see if it led us back to Equinox, but there's no site at goldymedia.com. That's another layer between the casinos, the affiliate program, and the company that ultimately owns all of them.
Rock Solid Affiliates claims to have fifteen years worth of experience in the industry, which indicates a connection with Domiseda and Partners in Slovakia rather than the company that was registered in Curacao in 2016. It's an impressive-looking website with a lot of good information and favourable-sounding terms for anyone who wants to sign up with them, but its origins are ultimately shrouded in mystery. That statement is just as true about Equinox Dynamic NV in general. The company does a good job of publicising its casinos and has managed to strike some impressive partnerships, but it's done so without even truly showing its hand in public. If it weren't for the fact that its lack of a public profile is concerning in terms of how it handles customer interactions, we'd almost be impressed.
What are players saying about Equinox Dynamic N.V. casinos?
Here are our condensed / readers digest summaries of recent player reviews of Equinox Dynamic N.V. casinos. Please note that we no longer update these reviews because the Equinox N.V. casinos are not available to players in the UK.
27-Jul-2021: AfriCasino by Tom:
Africasino is a quick website to use because there aren't too many "funny animations." My last visit was a long time ago. I filled out the reasons to hate section. The customer service chat is operational. The staff there is the slowest. – source: AskGamblers
07-May-2021: Casino Superlines by Rick:
Terms and conditions at the casino are quite questionable. They instantly added a bonus when you made a deposit. I studied the bonus terms and conditions and decided I didn't want anything to do with the bonus. I requested if they could delete it before I spent the bonus money, but they refused. – source: AskGamblers
05-Nov-2020: Reeltastic Casino by Hayden:
A five-euro bonus appears out of nowhere. The casino responds quickly over the phone, which is useful. You may effortlessly go from one game to another without being slowed down. – source: AskGamblers
28-Mar-2020: AfriCasino by Caleb:
This casino is the worst of the worst. I would give less than one star if I could. I wasted my money and effort the first time I tried it. It takes an eternity just to receive answers. You cannot play any game if you receive a bonus. Pathetic. Don't squander your time. – source: AskGamblers
08-Jan-2020: OrientXpress Casino by Jason:
They feature a limited number of games and poor customer service, as well as weekly withdrawal limitations. Also, bonuses may only be used on specific games, and the mobile site is not user-friendly. – source: AskGamblers
23-Dec-2019: Casino Superlines by Thomas:
Superlines has no major surprises and offers nothing new or unique, yet it fulfils most of its tasks brilliantly. There were no issues, but there were no significant wins either. AG coin casinos are generally decent. The interface is easy to use, and there are several payment methods for SA. – source: AskGamblers
24-Oct-2019: Casino Superlines by Tim:
They offer so many possibilities. The bonus is modest, but at 45X, I'd simply disregard it. Casinos, in my opinion, should simplify bonuses since they do not attract as many players as they believe. – source: AskGamblers
23-Jul-2018: Reeltastic Casino by Gabriel:
My favourite game had a mobile version available. Very slow mail response time, chat redirects you to e-mail, bonus wins cancelled due to confusing bonus rules, no cooperation about problems. – source: AskGamblers
23-Jun-2018: OrientXpress Casino by Kathrine:
I can only warn anyone from playing at this casino. This is bordering on dishonesty. The bonus itself appears to be pretty appealing. But here's what isn't in the terms and conditions: It is never payed out to you and just serves as a buffer. – source: AskGamblers
17-Aug-2017: OrientXpress Casino by Sonia:
Worst casino site I've ever seen. I attempted to use the free signup bonus, but I was unable to play any of the bonus-selected games because of an internal problem, and my money was taken. – source: AskGamblers
Reviews of  Equinox Dynamic N.V. Casinos
This page should serve as an overview of Equinox Dynamic N.V. and the casinos operated by the company. If you'd prefer to read specific information about one or more of the casinos under the company's management, you can do so by clicking any of the thumbnails below. They'll take you to the casino's dedicated review page on our site.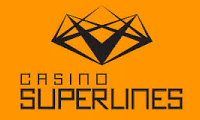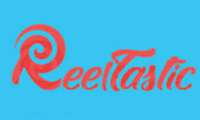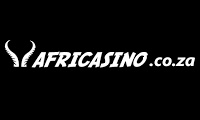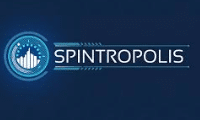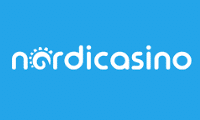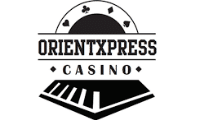 Full list of Equinox Dynamic Casinos 2022
This is a complete list of every casino that's currently active with Equinox Dynamic N.V. We repeat that the casinos aren't open to players in the UK and that players in the UK should make no attempt to access them:-
Orient Xpress Casino (orientxpresscasino.com)
Reeltastic (reeltastic.com)
Afri Casino (africasino.co.za)
Casino Superlines (casinosuperlines.com)
Spintropolis (spintropolis.com)
Nordi Casino (nordicasino.com)
La Fiesta Casino (lafiestacasino.com)