Evoke Gaming Casinos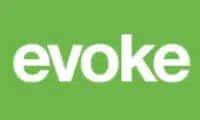 Evoke Gaming Limited is a casino network company with three active sites. The Evoke Gaming casinos are Redbet, Mamamia Bingo and Bertil. 
Evoke Gaming Limited is based at Level 7, Tagliaferro Business Centre, 14 High Street, Sliema, SLM1549, Malta. 
THE EVOKE GAMING CASINOS ARE NOT AVAILABLE TO PLAYERS IN THE UK. TRY ONE OF THE ALTERNATIVE CASINOS LISTED BELOW.
Evoke Gaming Casinos







Evoke Gaming Casinos 2022
Bertil Casino
There used to be far more Evoke Gaming Limited casino sites than there are now. There also used to be Evoke Gaming casino sites that were available in the UK. That's all changed in recent years, and you can read about the reasons why further down this page. These days there are only three Evoke sites left standing, and Bertil is one of them. Confusingly this site also goes by the name "Casino Tivoli," but Bertil is still the name it's best known by and the word in the site's URL. It's an odd-looking casino site that appears to be barely maintained, with nothing but blank orange space where we suspect a promotional banner ought to be. Your first clue that the site is off-limits to players in the UK is the fact that none of the terms and conditions at the bottom of the page are written in English. Your second is that all the currency values are written in Euros rather than pounds sterling. Bertil Casino is a very simple, to-the-point casino site with several hundred online slots drawn from market-leading providers and backs all of those slots up with a live casino. We're reasonably sure that it would have been a great place to come and play casino games when it was in its pomp, but the current state of the Bertil site makes us suspect that its pomp was several years ago.
Mama Mia Bingo
The logo of MamaMia Bingo (that's not a typo – that's how Evoke Gaming has chosen to spell the name of this site) is inspired by the logos of glossy magazines. There are several other bingo sites out there that have made similar choices when it comes to theming, and so it would likely be a good choice if MamaMia Bingo was what it sounds like it should be. Confusingly, it isn't. This is not a bingo site. It's not even possible to play bingo at MamaMia Bingo. Logo and colour scheme aside, this is a carbon copy of Bertil, offering the same games and presented with the same layout. Even the confusing blank space where the promotional banners ought to be at the top of the page is there, only in the case of MamaMia Bingo, it's purple rather than orange. Checking the "about us" page of MamaMia Bingo tells us that the site has been online since 2008 and that it offers games from "a variety of casinos," although we suspect what it meant to say was "a variety of providers." NetEnt, Betsoft, and Microgaming all get namechecks as companies that provide MamaMia Bingo with slots and games. You won't find anything here that you won't find at Bertil – and you can't register or play at either site if you're a UK-based player.
Redbet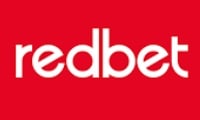 Redbet is a casino brand that's come back from the brink of oblivion. When Evoke Gaming was first acquired by Mr Green (we'll talk about that further down this page), Redbet was shut down despite being Evoke Gaming's flagship casino brand. The site is now back up again – but it's no longer available in the UK. Redbet is unlike the other two casinos on the Evoke network. It doesn't use the same template, and it doesn't have the same focus. This is a sports betting casino site, as is made clear by the brief football video that plays when you land on the Redbet homepage. Visitors to the site are promised they'll receive great offers and quick withdrawals, then asked what they're waiting for. There's nothing on the page that makes it immediately clear that players from the UK aren't welcome, but if you take the promotional banner's advice and click the big red "sign up" button, you'll see a message informing you that players from your region aren't allowed to join. That cuts UK players off not only from the comprehensive-looking Redbet sportsbook but also from the site's casino and live casino sections – although we suspect the latter two areas are replications of what we've already seen at Bertil and Mamamia Bingo. Redbet has been online since 2004 – albeit not continuously – and seems to be making the most of its second lease of life on mainland Europe.
About Evoke Gaming
The history of Evoke Gaming Limited has been – appropriately for a casino company – a wild ride. When the company was founded in Malta back in 2006, its owners couldn't possibly have imagined where it would be and in whose hands the fate of the company would rest by the time the 2020s came along. So much has happened to the company in the past few years that it's hard to list it all here, but we'll do our best. A more extensive history was once available on the Evoke Gaming website, but that's no longer online. It's possible that the company's remaining brands might go the same way within the next year or two.
Life was normal for Evoke Gaming Limited until 2017. They'd opened several successful casinos, including 21nova, MamaMia Bingo, Bertil, Winning Room, and Redbet. Redbet was the standout casino brand among them and a name familiar to thousands of UK-based players. In fact, the name was so well-known that a much larger casino company decided they'd like to make it their own. The only way to do that was to buy Evoke Gaming Limited outright – and so that's exactly what they did. The buying company was the MRG Group, but you're likely to know them better as Mr Green.
Enter Mr Green
It took seven million Euros to get the deal over the line, but Mr Green completed its acquisition of Evoke Gaming Limited in December 2017. The press reported at the time that the takeover deal was worth an approximate £5.9m. It gave Mr Green full control over all of Evoke Gaming Limited's casino brands, including Redbet. For a time, the original Evoke Gaming team remained in control of the entire portfolio and continued running them as if nothing had happened. That might still be the case were it not for what went on to happen to Mr Green.
In January 2019, the entire MRG group was targeted and then acquired by William Hill – one of the largest betting and casino companies in the world. The price tag for the MRG group was much higher than it was for Evoke Gaming. It took £242m to get the deal done. Even that wasn't the end of the story, though, as September 2021 saw the European operations of William Hill acquired by gambling giants 888. By this point, the whole package was worth more than two billion pounds. As the Evoke Gaming Limited group of casinos was included in every deal, the company had changed hands three times in less than four years.
Winding Down
Given the number of takeovers and acquisitions the Evoke Gaming casinos have been through, it's a wonder that any of them are still online at all. There are some worrying signs that they might not remain online for much longer. Redbet, which was once a big name, as we mentioned earlier, temporarily ceased operations in October 2021 after the 888 takeover. Its former website was redirected to William Hill. That position reversed again after William Hill was itself taken over by the 888 Group, after which Redbet came back online.
Winning Room has also gone the way of the dodo in recent months. Trying to access the Winning Room website now takes you to Mr Green instead. Mr Green has so far stayed alive after the 888 takeover. Winning Room wasn't quite so lucky. Vinnarum, a lesser-known Evoke Gaming brand, also redirects to Mr Green. That leaves just three casino brands standing for Evoke, and as we said earlier both Bertil and MamaMia Bingo give off the impression that they're being kept alive in maintenance mode rather than being treated as going concerns by their owners. The issue for Evoke Gaming is that they're now a long way down an ownership pyramid. The 888 Group's first concern is for its own casinos. Its second concern is for William Hill. Mr Green is third in life after that. Evoke Gaming, as a minor property of Mr Green, is unlikely to get so much as a moment's thought from anybody at the 888 Group. It's simply too far down the chain of command.
There's a general feeling of decline about the Evoke Gaming Limited portfolio, which is inevitable given what the company has gone through. After one takeover after another, its once-proud casino brands appear to have been lost in the mix. Redbet was the flagship brand for Evoke, and with that gone from the UK, there are no longer any well-established casino brands attached to the Evoke name. The company doesn't even have a UK Gambling Commission licence anymore, having let go of it voluntarily in October 2021. For 888, which must be weighing up whether it's worth keeping both the William Hill and Mr Green brand names active after the takeover, there may be a temptation to pull the plug. If we were to come back and look at Evoke again at the end of 2023, it wouldn't surprise us to find there's no longer anything left of them. This casino network company has had some great times over the years, but it's hard to imagine any way they could make it back to the top of the tree from where they are now.
What are players saying about Evoke Gaming Limited casinos?
Here are our condensed / readers digest summaries of recent player reviews of Evoke Gaming Limited casinos. Please note that we are no longer actively compiling reviews of casinos operated by Evoke Gaming because they're no longer relevant to players in the UK.
27-Aug-2021: Redbet Casino by Beret:
They provide a fantastic variety of slots as well as some attractive bonuses. The money was paid within two days. Great customer service, extremely helpful and quick to respond, dealt with my concern quickly, and I was happy with the service. – source: AskGamblers
26-Aug-2021: Redbet Casino by Joe:
I recently became a member of Redbet Casino. I was very impressed by the casino's professional and ethical approach to its work. Excellent customer service! The fact that they always cash out prizes is the most key component in my opinion. – source: AskGamblers
05-Aug-2021: Bertil Casino by Zane:
A small Scandinavian casino with o imprssive feature. The slots that I enjoy are accessible, and there is also a really useful filter that allows you to select different game features, such as volatility. I have never seen this feature at other casinos before. – source: AskGamblers
07-Jul-2021: Redbet Casino by Dennis:
It offers an excellent display of its content. The design is simple, and the information is straightforward. The sportsbook offers 2,700 markets, which is rather impressive. The casino also offers nice games, and I can utilise both portions of the casino. – source: AskGamblers
01-Jul-2021: Redbet Casino by Hunter:
This place attracted me since it has a wide selection of games and a user-friendly layout that makes it simple to browse. My game went very smoothly, and the withdrawal was completed within 24 hours. – source: AskGamblers
09-Apr-2021: Redbet Casino by Lewis:
I can honestly state that this casino meets all of the player's gambling expectations! Their website is attractive and user-friendly, their customer service is competent, and I appreciate the fact that they provide quick withdrawals, which I think to be one of the most vital features for every player. – source: AskGamblers
29-Dec-2020: WinningRoom Casino by Frank:
The casino has cool new games with fantastic gameplay, especially Sizzling Hot Deluxe. The webpage loads quickly. The live chat was really friendly and quick to respond. It was a good idea to include the amount of likes for each game in the games catalogue. – source: AskGamblers
28-Nov-2020: WinningRoom Casino by Clarke:
That's what i'd call a hidden treasure of a casino, and I think it is run by Novomatic, a company that makes some amazing online games but you may remember their name and even a couple of their slots if you ever go out into the realm of land-based casinos! – source: AskGamblers
17-Feb-2019: WinningRoom Casino by Scott:
Only players from the United Kingdom are accepted. They've been gambling at this casino for almost a year. There are several games available, as well as fairly fast withdrawals. – source: AskGamblers
09-Oct-2018: MamaMia Casino by Marina:
The mobile phone site is amazing. Good game variety, plus the fact that they finally added play n go has inspired me to spend more at this casino. Live chat agents are really helpful and will go out of their way to assist you. – source: AskGamblers
Full list of Evoke Gaming Casinos 2022
Active Evoke Gaming Limited Casinos
The following Evoke Gaming casinos are currently available online, albeit geo-restricted for players in the UK.
Redbet (redbet.com)
Bertil (bertil.com)
MamaMia Bingo (mamamiabingo.com)
Inactive Evoke Gaming Limited Casinos
These casino sites were once part of the Evoke Gaming casinos network but are no longer online, having been closed down or transferred away.
Winning Room (winningroom.com)
Vinnarum (vinnarum.com)
Vinneri (vinneri.com)