Express Wins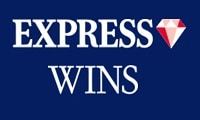 Express Wins sister sites include BGT Games, Mega Reel Spins, Space Wins, Fluffy Wins, Fairground Slots, Aladdin Slots, Cash Arcade, Slots Animal, Mirror Bingo and many more.
Express Wins (expresswins.co.uk) is operated by Jumpman Gaming Limited of La Corvee House, La Corvee, Alderney, GY9 3TQ.
Sites like Express Wins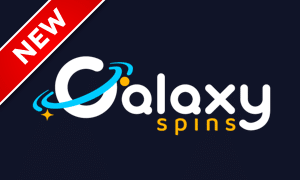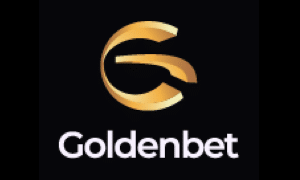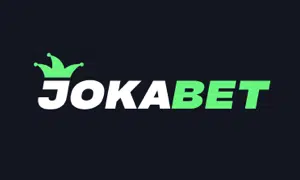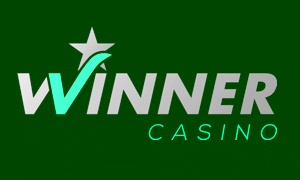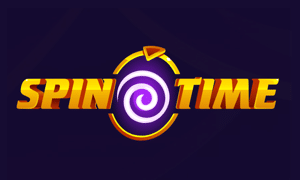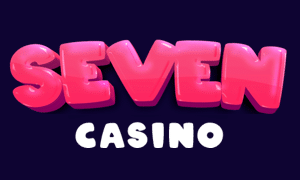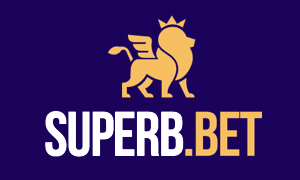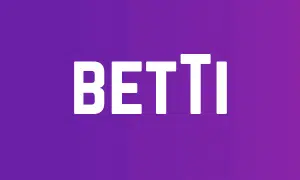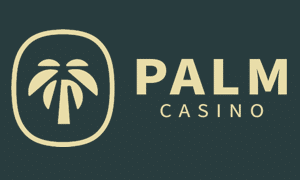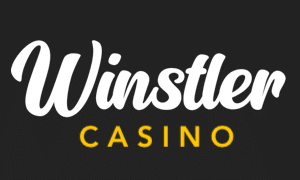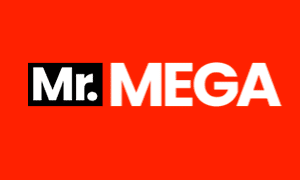 Express Wins Sister Sites 2023
Express Wins is on the Jumpman Gaming Limited casino network, which means there are over 200 Express Wins sister sites out there waiting to be discovered! If you want to see all of them, hit the highlighted Jumpman Gaming Limited link at the top of our page. It'll take you to our dedicated page for the casino network, complete with reviews and bonus information. On this page, you'll find the highlights of the range, plus a full review of Express Wins and everything it has to offer.
Mirror Bingo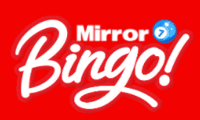 It seems only right to begin our list of Express Wins sister sites with Mirror Bingo – especially given that they're on the same casino network. It might seem odd that the official casino of a newspaper so diametrically opposed to the Daily Express is one of the Express Wins sister sites, but that's how things have worked out. In truth, Mirror Bingo is a better-looking casino site than Express Wins. However, it contains surprisingly few bingo games for a site with "bingo" in its name. None of the Jumpman Gaming casinos truly specialise in bingo, so Mirror Bingo is just as much an online slots site as any of the other Express Wins sister sites. The casino has been online since 2008 and has changed networks during that time, but the modern version of Mirror Bingo welcomes new players with an offer of up to five hundred free spins on one of the casino's leading slots. Unfortunately, if you win anything from those spins, you'll have to deal with a wagering requirement of x65 before you're able to withdraw anything.
Star Wins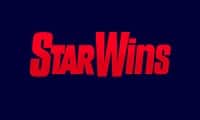 We're only two casinos into this list of Express Wins sister sites, but you've probably already spotted a theme. The Daily Express and the Daily Mirror aren't the only major UK newspapers to have officially licensed casinos. The Sun is another, but the Sun's casino sites aren't on the Jumpman Gaming Limited platform. The official casino of the Daily Star is, though, and here it is under the name "Star Wins." Identifying itself as the iGaming home of "the nation's cheekiest newspaper," Star Wins offers an eye-catching welcome bonus of up to £6000 as a matched deposit. You'd have to be exceptionally lucky to receive that amount, though, as you'd first need to land on the appropriate segment on the site's welcome bonus wheel and then have the bankroll to take full advantage of the offer. Even if you get there, you'll still be left to navigate an absurd x65 wagering requirement against your bonus funds. We don't blame Star Wins for that, though – it's a negative factor that affects all of the Express Wins sister sites.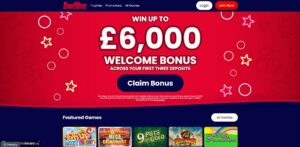 BGT Games
There aren't any other newspaper-related casinos among the Express Wins sister sites, so let's move on to casinos on the network that have other big-brand connections. In this case, it's the official casino of one of the UK's most popular television shows. BGT Games, as you've probably already guessed, stands for "Britain's Got Talent Games." The TV talent show created by Simon Cowell went away for a few years at the end of the 2010s, but it's now back as if it had never been away. The casino makes liberal use of the sights and sounds of the show, including its big golden buzzer, and has a more generous welcome promotion than most Express Wins sister sites on account of offering fifteen free spins on one of the site's top slots without requiring a deposit. Fifteen spins isn't a lot, but it's likely to be (just) enough to tell you whether you enjoy spending time on BGT Games enough to stick around and start spending money. If you're wondering why we're talking about themes and promotions rather than games, it's because the games at every Jumpman Gaming Limited casino are the same.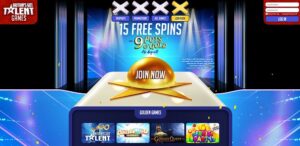 Mega Reel Spins
Mega Reel Spins is a whole casino website built around a single bonus feature. The issue with that is the bonus feature isn't unique to the casino. When you join Mega Reel Spins as a new player and deposit ten pounds, you're entitled to take one spin of the site's "Mega Reel." The reel is full of prizes, and whatever prize it lands on is yours to keep as a welcome bonus. That might be a full five hundred spins on the legendary NetEnt online slots game Starburst, but it could be as few as twenty free spins on Fluffy Favourites, which is a fairly meagre bonus. You might also get a £10 Amazon voucher, which is effectively the same as getting your money back. It sounds unique, but you'll find the same Mega Reel at more than fifty other Express Wins sister sites. Mega Reel Spins only comes across as a unique casino if you're unaware of that fact. The moment you become aware of it and realise that its collection of online slots is identical to that of Express Wins, it loses much of its appeal.
Space Wins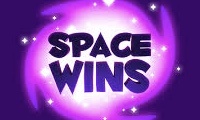 There are so many casinos on the Jumpman Gaming Limited network that a lot of them look the same. More effort was put into some of the Express Wins sister sites than others, and it shows. We're pleased to say that the designers of Space Wins made more effort than most. The outer space theme of the casino is brilliantly well-realised, with an animated deep space background full of planets, space rockets and shooting stars. The no-deposit welcome offer at Space Wins is five free spins on Starburst. Given that the slots game is also set in space, it's the perfect choice to go with the casino. If you want to know whether it's possible to win big money at Space Wins, all you need to do is check out the scrolling ticker of recent winners at the bottom of the page. It's clear that people are getting lucky, but we'd be even happier if the casino told us what game they were playing when they had their big win and when the win happened.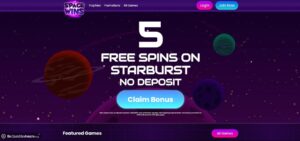 Fluffy Spins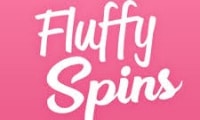 There is no official connection between Jumpman Gaming Limited and the iconic Fluffy Favourites series of online slots. We say this because someone at Jumpman Gaming – or perhaps one of the casino network company's white-label partners – has made a lot of capital out of a trademark they don't own. Fluffy Spins is one of several Express Wins sister sites to borrow both its name and its aesthetic from the Fluffy Favourites range. Eyecon must be OK with it because they'd have sued by now if they weren't. It won't surprise you to find out that the Fluffy Favourites slots are the most prominently featured games on the Fluffy Spins website or that the Mega Reel is present with its top prize of five hundred free spins. The casino doesn't make it clear whether those five hundred free spins are playable on Fluffy Favourites, but we'd have to assume it to be the case. Everything at Fluffy Spins is pink and so sweet it's a little saccharine, but if you enjoy the Fluffy Favourites slots, that's precisely why you're likely to like it.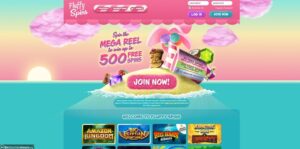 Amazon Slots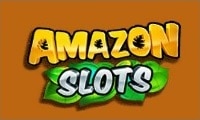 Amazon Slots is another of the better Express Wins sister sites when it comes to look and feel. An Amazonian waterfall constantly cascades in the background as visitors to the site assess the Amazon Slots welcome promotion. It'll be a familiar site if you've been paying attention thus far, as it's yet another appearance of the Mega Reel and its five-hundred-spin top prize. At Amazon Spins, just as is the case with all Express Wins sister sites, all promotions come with a ridiculously high x65 wagering requirement. The best way to have fun at a Jumpman Gaming Limited casino is to opt out of the welcome promotion altogether because your chances of ever getting anything withdrawable out of it are incredibly slim and likely to make gameplay frustrating. That aside, Amazon Slots is well-presented and leads with a featured slots collection, including time-honoured classics like Starburst, Fluffy Favourites and Rainbow Riches. The top line of the featured slots section tends to be reserved for newer slots, so that's where to look if you're bored of the same old games.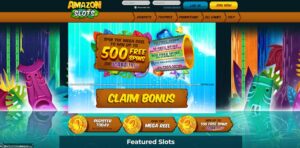 Fairground Slots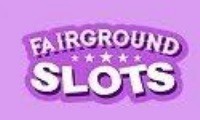 Fairground Slots might not have the word "Fluffy" in its title, but it's still a Fluffy Favourited-related casino site. We told you there was more than one of them among the Express Wins sister sites, and here's the proof! For those who aren't overly familiar with the Fluffy Favourites range of slots, the third in the series was called Fluffy Fairground. That's the slot from which Fairground Slots has taken its inspiration, employing not only the name but the same visual style. In an interesting design choice, almost the entire casino is decked out in a slightly sickly shade of purple. It's not the prettiest thing to look at, and it may put a few potential players off, but if you play the Fluffy Favourites slots a lot, you'll already be accustomed to dealing with bright colours in casinos and casino games. Fairground Slots offers the same top reward of a 1000% matched deposit as Mirror Bingo and Express Wins, which puts it among the most generous Express Wins sister sites if you disregard the wagering requirements. The total number of online slots available at this casino is close to one thousand.
Fluffy Wins
We know what you're thinking – surely not another Jumpman Gaming Limited casino based on the Fluffy Favourites online slots? This might seem like overkill, but yes, this is the third of the Express Wins sister sites to take inspiration from the legendary franchise. If we're to give the designers of Fluffy Wins their due, this is the best-looking of the three casinos. The theme is dealt with well, with not only the colours of Fluffy Favourites but also the background scenery of the original slot incorporated into the casino's background. It also makes Fluffy Favourites the focus of its welcome promotion, offering up to five hundred free spins in return for a deposit of £10. Rather than spinning a "Mega Reel" or a wheel of fortune, Fluffy Wins borrows the "grab a Fluffy" bonus side game from the original Fluffy Favourites and uses that mechanic to determine which welcome bonus new players receive. None of the concepts used at the casino are original, but at least nobody will ever be able to say that Fluffy Wins isn't committed to its theme.
Aladdin Slots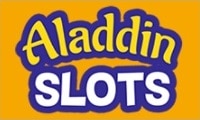 We've just praised Fluffy Wins for being committed to its theme. We're now going to say the opposite about Aladdin Slots. If you're going to use Aladdin as a theme, the very least we expect to see is a flying carpet and a blue genie. Instead, we see nothing but a silhouette of a skyline featuring a few minarets. Aladdin Slots is a fairly plain-looking casino site and is listed among the top Express Wins sister sites here, not because we think it's great but because it's popular with players. We can only assume that the name helps the casino to garner attention, whether it actually does anything with the name or not. Even the no-deposit welcome promotion at Aladdin Slots is underwhelming, with new players offered just five free spins on Diamond Strike before they're required to start using their own money. The better news is that players get a guaranteed allocation of free spins every time they deposit £20 or more, but given that those spins come with the usual wagering requirements, it's not a sure thing that the spins would be useful to you.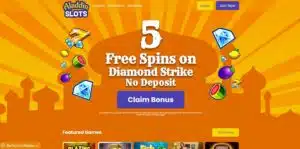 Can Express Wins Be Trusted?

★★★★★
Express Wins is a 3-star trusted casino.
1. UKGC License

Express Wins is covered by UK Gambling Commission licence 39175, held by Jumpman Gaming Limited.

2. UKGC Fines

The UK Gambling Commission reviewed Jumpman Gaming's licence in May 2022 and found fault with its execution of AML protocols and customer interaction processes. Jumpman Gaming voluntarily settled the matter for £500,000 instead of facing a formal charge and fine.

3. Customer Service

The only way to get customer support at Express Wins is via email, which can take up to two days to receive a response.

4. Trustpilot Score

N/A – Express Wins has never been reviewed on Trustpilot.

5. Company Location

Jumpman Gaming Limited is an Alderney-based company.

6. Visible T&C's

The terms and conditions of promotions at Express Wins might not be pleasant, but they're clearly visible.

7. Social Media Presence

Express Wins is not on Twitter/X.com. It has a Facebook account, but posts only once every few months.

8. Number of Sister Sites

There are over two hundred Express Wins sister sites operated by Jumpman Gaming Limited.

9. Games portfolio
Express Wins offers around one thousand casino games, plus a limited number of live casino games.
10. Gamstop links

GamStop and other, similar organisations have logos and links featured at the bottom of the Express Wins website.

Overall SCORE >

★★★

★★ – 3/5 Stars
Express Wins Review 2023
Express Wins is the official online casino of the Daily Express, which is a British daily newspaper with dwindling circulation. Is the popularity of the casino following that of the newspaper, or is it in rude health? Is the casino worth visiting on its own merits, or is it merely an attempt to cash in on the name? You'll know by the end of this review.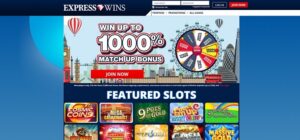 Express Wins Welcome Bonus
Express Wins wastes no time before making people aware of its welcome promotion – it's the first thing you'll see at the top of the casino's homepage. Anyone who signs up to play at Express Wins and deposits £10 as a minimum can take one spin of the casino's bonus wheel of fortune. The top prize on the wheel is a matched deposit bonus at 1000% with a cap of £1000. Smaller prizes include a 100% matched deposit, a 300% matched deposit and a 500% matched deposit. However, you're as likely to land on the "unlucky" segment and win nothing as you are to land on the 1000% matched deposit segment. The whole promotion is somewhat ruined by the extraordinarily high wagering requirement of x65 that Express Wins imposes against all bonus funds, which makes the bonuses as good as worthless as you'll almost certainly never be able to withdraw anything from them.
Ongoing Promotions
Like all Jumpman Gaming Limited casinos, Express Wins has "trophies" hidden all over its website. The more trophies a player wins, the better the quality of the promotions they'll receive from the casino. Unfortunately, there's no surefire way to win trophies. You might unlock one by depositing on a day you've never made a deposit on before or perhaps by playing a new casino game. Free spins and other perks are granted every time a trophy is found, but the long-term objective is to get to two hundred trophies and join the Express Wins 200 Club. Members of the high-prestige club get an Amazon voucher and other perks as recognition of their status and might have accrued as many as 20,000 free spins on their journey.
Small promotions are common at Express Wins but are also fleeting. Some might not last much longer than a week or a month, which makes writing about them here redundant as they'll be long gone by the time you read this. If you want to pick up small allocations of free spins, cashback, matched deposits or even a free takeaway dinner, check the promotions page of Express Wins regularly and find out how you might be able to make it happen.
Top Games at Express Wins
Fans of live casino games won't find much to amuse themselves with at Express Wins. The news is a little better if you like bingo or instant win scratch games because those bases are covered, but the bulk of what Express Wins has to offer is online slots. It is, in fact, the precise same collection of online slots you'll find at any online casino owned or operated by Jumpman Gaming Limited. They work with almost every familiar provider in the industry, so their slots collection is expansive. Here are the top three as of the time of writing. 
Amazon Kingdom: This slot probably owes its current level of popularity to the fact it's a relatively recent release, having been launched by JustForTheWin in July 2022. On the face of it, it's an unfriendly game. Volatility is high, and RTP is low at 94.23%, which will put your bankroll at risk. The better news about this South American-themed slot is that giant symbols make it easier to create wins, the layout expands as reels fill up, and free spins start with an x2 multiplier and could go higher. The top jackpot in the slot is x5000 your stake. 
Big Egyptian Fortune: Inspired Gaming, like most online slots developers, has released several Egyptian-themed slots in the past. There's always room for one more so long as it's good enough, though, and players at Express Wins seem to think this 94.8% RTP, moderately volatile slot is good enough. That might be because the free spins feature could theoretically continue forever and sometimes provides random cash prizes even if you can't coax out the winning symbols you're after. Still, though, the jackpot of x2500 is low for a slot like this. 
Rainbow Riches Pick 'n' Mix: Barcrest has released a hatful of Rainbow Riches slots since it came up with the Irish-themed iconic original more than fifteen years ago. Each of the sequels has its own theme and niche, but Rainbow Riches Pick 'n' Mix is the most popular of those sequels. It offers players a choice of bonus features. There are five to pick from, and any three can be in play at any one time. Free spins are relatively easy to trigger, and RTP can go as high as 98%, depending on how you choose to play the slot. Pair that with average volatility, and you have a fun slot with a fairly weak maximum payout of x500. 
Payments and Withdrawals
Jumpman Gaming Limited casinos are guilty of having a behind-the-times set of payment options. Express Wins is no exception. You can deposit using a debit card, a Paysafe voucher card, PayPal, or your mobile phone bill if your network allows it. Of those methods, only debit cards and PayPal work for withdrawals. Not only are withdrawal options limited, but they're also slow. Requesting a withdrawal triggers a 72-hour pending period, followed by a 1-3 day wait for the transfer to be completed. That could result in an infuriating six-day wait for your money even if you're using PayPal, which is frankly unacceptable.
Customer Support and License
The low quality of customer support at Express Wins is another black mark against the casino. You can't call anyone at Express Wins, nor can you live chat with anybody. When you need help, all you can do is either consult the FAQ or send the casino an email ([email protected]). Express Wins won't commit to responding to emails any faster than 48 hours. By the standards of the 2020s, that's pathetic.
In terms of licencing, the casino is covered by UK Gambling Commission licence 39175, which is held by Jumpman Gaming Limited. The operator faced a UKGC charge in May 2022, information about which is recorded in the Trust Score table above. This same licence covers all of the Express Wins sister sites.
Express Wins – The Verdict
Express Wins will always attract players because of its association with the Daily Express newspaper, which promotes the casino regularly. However, visiting the casino simply isn't worth it for most players. The wagering requirements of x65 attached to the site's bonus funds are insultingly high, and having no customer support other than email is unforgivable. Throw in the potential six-day wait for withdrawals, and it's clear to see that Express Wins is below par and behind the times.