FairGame G.P. N.V. Casinos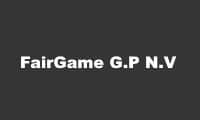 FairGame has 2 active online casinos and sister sites include Vesper Casino and Madmax Casino.
FairGame G.P N.V is operated from Abraham de Veerstraat 9, Curacao.
The FairGame G.P. N.V. casinos are not open to players in the UK. Choose another casino from the options below.
Similar to FairGame G.P. N.V. Casinos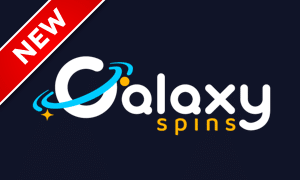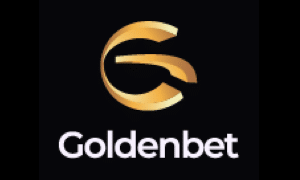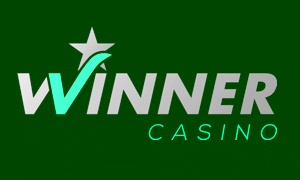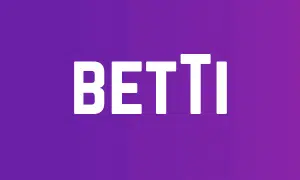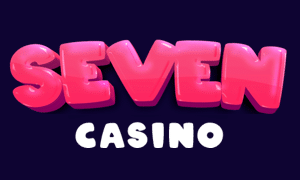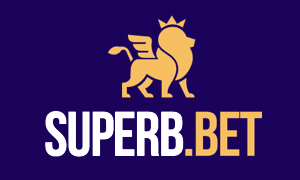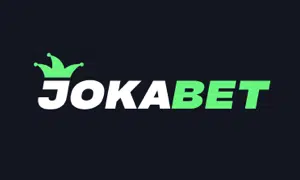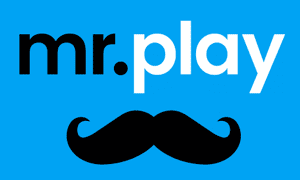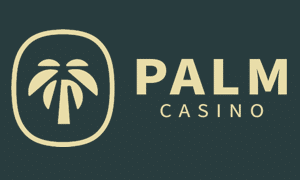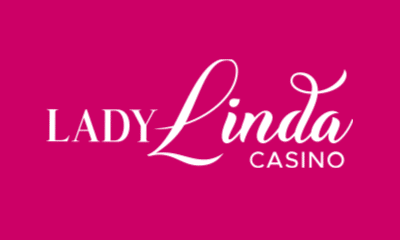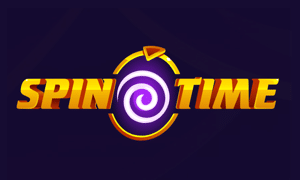 All FairGame G.P. N.V. Casinos 2023
The FairGame G.P. N.V. casinos are covered by a licence that their parent company holds with gambling authorities in Curacao. The licence isn't held in high regard. Casino network companies based in Curacao have a poor poor reputation, as does the regulator that's supposed to keep them in check. There appears to be very little quality control regarding who's granted a licence, and the regulator has a long history of inaction over customer complaints. For those reasons we're unable to recommend that you play at any of the FairGame G.P. N.V. casino sites if you're based in the UK. 
Players in the UK are best protected when they play at sites covered by a legitimate UK Gambling Commission licence. FairGame G.P. N.V. does not hold a UK licence.
MadMax Casino
We're sorry if this news disappoints any fans of science-fiction fantasy movies, but this isn't an online casino based on the popular "Mad Max" film franchise. Aside from the name, it has nothing in common with the world of the films. What we get instead is an almost intimidating-looking casino site with a lighthouse in the background sticking out above a stormy sea and a blimp with the casino's name and logo stamped on it. The background is so distracting that it's almost possible to miss the casino's introductory offer, which is an 80% matched deposit up to a maximum of £1000 plus the oddly-specific number of 277 free spins.
Beneath the featured games section, the casino claims to offer over 5200 games. That's high, and means you're likely to find your favourite slots and casino games here, along with classics from the past and all the latest big hits. Some of those games can be found within the live casino section, which is almost as extensive as the part of the site dedicated to slots. On closer inspection, we find that the welcome bonus and free spins offer for new players is split across their first four deposits. Beyond that, every Tuesday is marked with up to 400 free spins for lucky players, there are reload bonuses on Friday, and site-specific "madpoints" can be won on Thursdays. These points can be traded for spins, cash, or other occasional prizes.
Vesper Casino
There isn't much to pick between Vesper Casino and MadMax Casino in terms of style, but there are significant differences when it comes to substance. You can win weekly cashback on your losses up to 12% at Vesper Casino, which isn't on the table at MadMax Casino. The welcome offer is also higher, with a matched deposit of up to 330% for newcomers. Making deposits at the site shouldn't be an issue for anybody as there are twenty different accepted payment methods, including all major e-wallets and four different types of cryptocurrency.
The enhanced bonuses are a reason to prefer Vesper Casino to MadMax Casino, but if you're looking for range and variety, you might prefer the former. There are just over 2700 slots and other casino games here – half the amount you'll find at Vesper Casino's sister site. The number of providers is lower, too, although the live casino appears to be the same. The reload, points and free spins bonus days we mentioned while talking about MadMax Casino are all also available at Vesper Casino. If players choose to hold onto their points rather than cashing them or trading them for spins, they'll make their way up the casino's VIP ranking scheme. At the higher ends of that scheme, players receive personal customer support, negotiated withdrawal terms, tailored bonuses, and enhanced levels of cashback. Wagering requirements for bonus funds also drop down to a mere x 5.
Last but by no means least, Vesper Casino is considerably easier to access from the UK than MadMax Casino, which is impossible to reach without employing the use of a VPN.
About FairGame G.P. N.V.
In November 2016, FairGame GPNV registered its casino network business with the Curacao Chamber of Commerce and Industry. The company has maintained a low profile and a slow-but-steady approach to introducing casino brands to the market ever since. The company is guided by a separate entity called Fair Game Software KFT, which is listed as the business owner on the Curacao Commercial Register. The second company is based in Hungary, and according to the information on FairGame GPNV's casino sites, it offers management, support, and payment services to the casinos.
This is a casino network company that doesn't have a website, although that doesn't make it unusual – doubly do in Curacao, where companies of this type tend to be secretive. It's enough for most players to know that it holds a valid gaming license in Curacao, which offers a degree of protection if things go wrong.
What the company was doing between 2016 and 2020 is a mystery. There are four years there during which the company was operational but apparently didn't have any active casino brands. Vesper Casino and MadMax Casino, the only two casinos on this network, both went live in 2020.
Props Partners
As is increasingly common with casino network companies, Fairgame GPNV operates an affiliate program. That means anyone can make money from the company by referring traffic to its casino websites and seeing that traffic convert into sales and purchases. Fairgame GPNV's affiliate program is called Props Partners, although the terms and conditions of its business website identify it as the property of Fair Game Software KFT.
The Props Partners website is extremely colourful – far more so than either of Fairgame's two casino brands – and looks like an inviting place to do business. It lays out the full Fairgame GPNV portfolio, including both casinos and their associated slots, casino games, and sports betting platforms. A string of testimonials from trusted sources, including Casino Daddy and AskGamblers, help to sell the idea that the affiliate program is legitimate and that people have earned good money from using it. Even here, though, there's a critical lack of information about the history of the company, its size, and its trading history. You'll find out everything you could conceivably want to know about commission rates and payment turnarounds, but nothing about the people who'll be paying you that money.
We've come to expect that the majority of casino network companies from Curacao are almost invisible. It's rare for them to have websites. It's even rarer for them to have a social media presence. In normal circumstances, though, there's at least something out there that gives us a sense of who they are, for example, a press release about the opening of a new casino brand or details of their attendance at a trade show. With Fairgame GPNV, there's literally nothing save for the company's registration details and a few references to the casinos that they offer. In being so inconspicuous and flying so far below the radar, they've almost become notable for being absent.
What are players saying about Fairgame G.P.N.V casinos?
Here are our condensed / readers digest summaries of recent player reviews of Fairgame G.P.N.V casinos. Please note that these reviews are no longer updated as the FairGame G.P. N.V. casinos are not available to players in the UK. 
30-Sep-2021: Vesper Casino by Blondie:
I had a decent time on the Vesper Casino, as it manages a good set of gaming services and the sign up as well as deposit process is fast and simple. – source: Askgamblers
13-Sep-2021: Vesper Casino by Valentin:
Verification was simple and easy for me and the customer support was also very helpful, the professional staff provides the players with fast replies and reliable solutions. – source: Askgamblers
17-Aug-2021: Vesper Casino by Justin:
The website offers a 10 euro bonus on the game called Fighter, I got interested in it and won 53 euros. I has request a withdrawal and waitng for confirmation. – source: Askgamblers
04-Aug-2021: Vesper Casino by David:
Process of verification took about 1 week for one withdrawal, I requested the withdrawal through Skrill but it has been 15 days and it is still not processed. – source: Askgamblers
22-Jul-2021: Vesper Casino by Mustafa:
Design of the website is good as all the important services and games are available to the players in a user-friendly layout, the withdrawals are fast but the verification can take some time. – source: Askgamblers
17-Aug-2021: MadMax Casino by Tyler:
I play on this casino regularly, the registration process is simple and the website also offers good variety of bonuses for the players to enjoy. – source: Askgamblers
07-Jul-2021: MadMax Casino by Lisa:
The interface provided to the players is very simple and easy to use, the players can also enjoy their favorite games without facing any glitches. – source: Askgamblers
30-Jun-2021: MadMax Casino by Jona:
Navigation is hassle free for the me as I can fin any service in seconds, the withdrawal are also reasonably fast as get my 213 euro without any problem. – source: Askgamblers
27-Apr-2021: MadMax Casino by Keith:
The website has a very versatile design implemented for the players, the games are also sorted and it is easy for the players to find their favorite titles. – source: Askgamblers
21-Apr-2021: MadMax Casino by Frank:
The welcome bonus available for only the new players attracted me this casino, the good variety of games and the user-friendly design allowed me to enjoy my stay on this casino. – source: Askgamblers
Full list of FairGame Casinos 2023