Foxy Games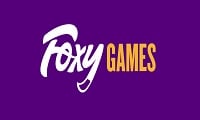 Foxy Games sister sites include Gala Bingo, Party Casino, Ladbrokes, Coral, Cheeky Bingo, Gala Spins and more.
Foxy Games (foxygames.com) is operated by LC International Limited of Suite 6, Atlantic Suites, Gibraltar, GX11 1AA.
Sites like Foxy Games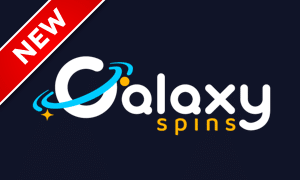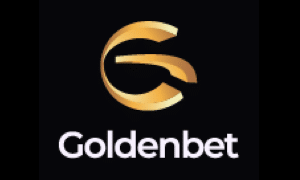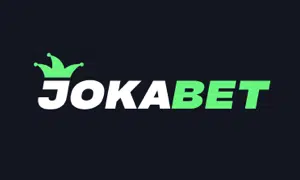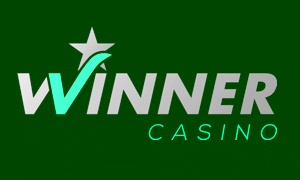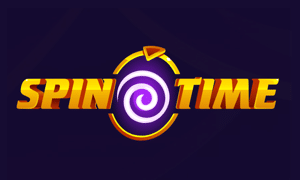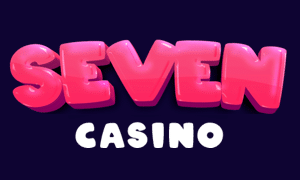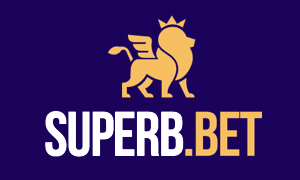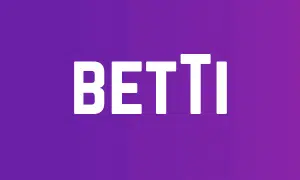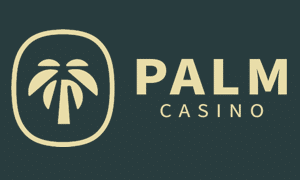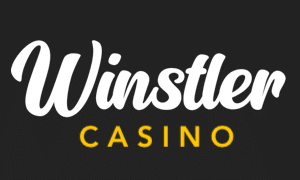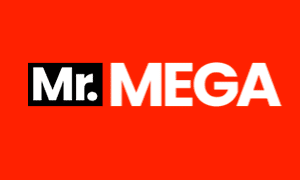 Foxy Games Sister Sites
We have little doubt that you've heard of Foxy Games before, but we have just as little doubt that you've also heard of several of the Foxy Games sister sites before. As part of LC International Limited – which is itself part of Entain Plc – Foxy Games belongs to one of the biggest and most successful casino networks available to players in the UK. The star names on this platform include the likes of Coral, Ladbrokes and Party Casino, but there are plenty more besides. Check out the best Foxy Games sister sites listed below, or visit our dedicated LC International Limited page for more information.
Gala Spins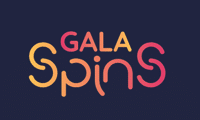 After a 2023 redesign, Gala Spins now looks a lot more like Gala Bingo, with a change of colour scheme to more closely resemble its famous sibling. There's now one-click access to Gala Bingo from Gala Spins, and there's also one-click access to Gala Casino, which is another of the Foxy Games sister sites. Even with these changes, though, it's still one of the most popular and easy-to-recognise online casinos in the market today. Gala Spins, as its name very much suggests, focuses on slots more than it does anything else, although players can also play Slingo games or partake in live game shows at the site if they so desire. Being a big-name casino, Gala Spins takes regular deliveries of new games, and often gets exclusives. In fact, there are a few games at Gala Spins that were designed specifically for the casino. You can have an iGaming experience here that can't be replicated elsewhere.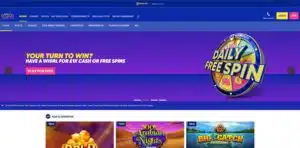 Cheeky Bingo
Bingo sites are something that LC International Limited does well. It probably makes the most sense to go straight from Foxy Games to Foxy Bingo if bingo's what you're after, but don't overlook this quieter Foxy Casino sister site. It might not benefit from the massively visible marketing campaigns that have made the Foxy brand such a staple of the UK casino scene, but it has plenty to offer to the discerning player. The atmosphere at Cheeky Bingo is, as you'd expect from the name, one of fun and frolics. This isn't a place to come if you want to approach bingo with a straight face and a solemn demeanour – but who really wants to do that?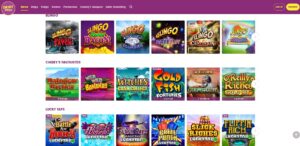 Party Casino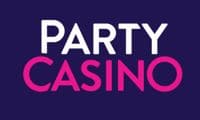 In keeping with the party spirit at Cheeky Bingo, Party Casino is another fun-filled Foxy Casino sister site that keeps things light and focuses on entertainment as much as anything else. The fun factor doesn't come at the expense of great casino content, though – there's plenty to like about Party Casino, and we're not just talking about the "Kings and Queens Royal Prizes" that are up for grabs. Tournaments are staged at Party Casino every hour, day, and week, so there's always a competitive element available if you're tired of playing slots and games on your own. To underline the fact that Party Casino is a "full service" casino brand, it's recently started offering virtual sports betting to go with its existing platform of slots, live casino, cards, and instant win attractions. 
Coral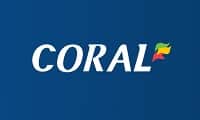 If you've never heard of Coral before, allow us to welcome you back into the world from beneath that rock you've been hiding under for the past several decades. Coral is a big-name UK gambling brand with an extensive presence on the British high street, and has been for the best part of a century. It made its name by allowing people to bet on the outcome of sporting events, and that's still Coral's bread and butter in the 2020s. Nowadays, though, sports is just a single facet of the Coral proposition. It offers more or less everything you'll find at Foxy Games, and does it with style. Having such a familiar and trusted brand as a sister site is a feather in the cap of both Foxy Games and LC International, and there's no sign of Coral losing any steam even as it starts making tentative plans for its 100th birthday.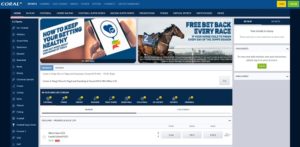 Foxy Bingo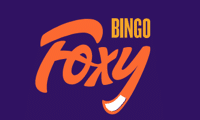 Foxy Bingo is the closest match of all the Foxy Games sister sites. In fact, the two sites have so much in common that it wouldn't totally surprise us to see them merged into one in the future. That's what happened to Foxy Casino, the former third member of the Foxy brand, so nothing's off-limits. Foxy Bingo is arguably a touch more famous than Foxy Casino purely because of its long-standing connection with ITV's "Jeremy Kyle Show," which is now off the air. Even without that partnership, Foxy Bingo is still more likely to be featured in television commercials than Foxy Casino is. Bingo is, obviously, the main selling point of Foxy Bingo, but it offers an increasingly large selection of alternative casino entertainment while maintaining its position as one of the busiest casino sites in the country.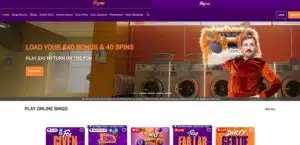 Ladbrokes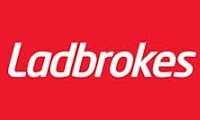 Very few British gambling companies can claim to have been serving customers for more than a century, but Ladbrokes can. The company was founded just after the 19th century gave way to the 20th, and is still going strong. While Ladbrokes shops can still be found on the high streets of almost every major British town or city, the online marketplace is now the brand's priority. You'll see the Ladbrokes name connected to countless sporting events as a sponsor, maintaining a high degree of visibility for this trusted, respected, veteran of the casino scene. It's a little long in the tooth, but it keeps up with its younger competition by watching trends in the gambling industry and acting accordingly. Ladbrokes might be older than anyone living in the world today, but it offers every feature you'd find at a casino that was launched last year.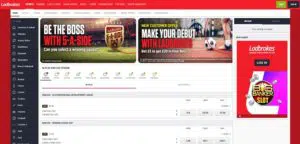 Bwin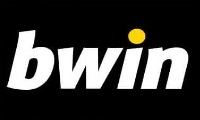 Bwin might have an even stronger focus on sports betting than either Ladbrokes or Coral, and that's really saying something. Land on the homepage of this black-and-yellow casino brand, and you might struggle to find the rest of the casino at first. That's how much space is given to offering you odds on sports from all over the world, and when we say "all over the world," we really mean it. If you've always wanted to bet on the outcome of alpine skiing contests in Austria, Bwin can fulfil that wish. This is another name that's well-connected in terms of sponsorships and advertising, which makes it another Foxy Casino sister site with a lot of pulling power. It's not for us to say that Bwin is a better sports betting casino than Coral or Ladbrokes, but we can say that you won't find anything at either of those sites that you won't find at Bwin. 
 More Foxy Games Sister Sites
LC International Limited is an enormous casino network company, and it operates a few more brands in addition to the ones we've listed above. They're not quite as big a deal as those highlighted Foxy Casino sister sites, but if you want to give them a look, you'll find more information about them below.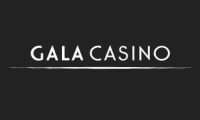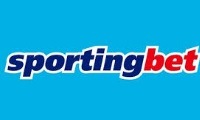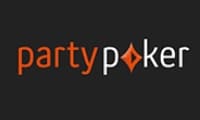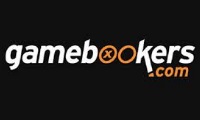 Foxy Games News
: The Telegraph has provided its readers with a comprehensive guide to the best no-wagering casino bonuses available in December 2023, highlighting Foxy Games sister sites among the top choices. This guide is particularly beneficial for a wide range of online bettors seeking advantageous deals without the usual wagering requirements. Foxy Games, known for its user-friendly platform and a diverse range of gaming options, offers an attractive no-wagering bonus. When players spend £10, they receive 50 free spins on the popular Starburst slot. This offer stands out for its straightforwardness and the absence of wagering requirements, allowing players to enjoy their winnings without additional stakes. The guide also mentions other notable casinos and betting platforms. For instance, Sky Vegas offers 50 free spins with no deposit and no wagering requirements, plus an additional 200 spins upon a £10 wager. Betfair Casino provides new customers with 50 free spins upon registration and an extra 150 spins after a £10 wager on Jackpot King games.
Similarly, Sky Casino and Heart Bingo offer enticing no-wagering bonuses, with Sky Casino giving 100 free spins for a £10 stake and Heart Bingo offering £30 on bingo plus 100 free spins for the same deposit. William Hill and bet365 also feature in the list, with William Hill offering 100 free spins on Grannies vs Zombies for a £10 stake, and bet365 providing 50 free spins for a similar deposit. These no-wagering bonuses, as highlighted by The Telegraph, offer players a more straightforward and potentially rewarding online casino experience, with Foxy Games and its sister sites leading the way in this increasingly popular bonus category.
: Foxy Games sister sites are inviting players to delve into the thrilling world of their new game show, Jumanji: The Bonus Level Live, with a sensational promotion offering a staggering £120,000 prize pool. This adventurous promotion, running daily from 14:00 to 02:00 between November 23rd and December 12th, 2023, promises to immerse players in an exhilarating jungle experience, although hopefully not as exhilarating as the action in the film. Participants in this promotion have the chance to win a share of £6,000 in Mystery Bonus cash every day. To qualify, players need to place a minimum bet of £1 on Jumanji: The Bonus Level Live during the promotional hours. The game features twelve Mystery Bonus rounds each day, each with a £500 prize pool. If a player's betting position matches the randomly selected Mystery Bonus position, they win a cash share.
The terms and conditions of this promotion are clear and straightforward. Players must be over 18, located in the UK, and have a verified account on the website to participate. The promotion is part of a Playtech Network promotion offered across various operators, meaning winners could be from any participating operator. The Mystery Bonus round conditions are equally intriguing; the bonus rounds are activated randomly twelve times each day during the promotional period. Players are notified by a pop-up message when a Mystery Bonus round is activated – so keep your eyes peeled if you choose to participate. The winning betting position for each round is determined by a Random Number Generator (RNG) program, and players who have placed a straight-up bet on this winning position receive an equal share of the cash prize pool for that round.
: Foxy Games and its affiliated sites have sparked excitement this November with the announcement of a thrilling prize draw, boasting a substantial prize pool of £250,000, with the top prize in each draw being a handsome £5,000. This enticing promotion is open to players engaging in a collection of specially selected IGT slots, where a modest wager of £10 on popular games such as Cleopatra, Crabbin' Crazy, Da Vinci Diamonds, Gold Digger Megaways, and others earns participants a single entry into the draw. However, the stakes are doubled when players opt for the vibrant reels of Cash Eruption Vegas, where the same stake secures two entries, doubling the chances of a windfall. There are three draws scheduled across the month, each promising to transform the fortunes of numerous participants. The initial draw on the 6th of November considers wagers placed between the 2nd and 5th, followed by a second draw on the 9th for bets laid from the 6th to the 8th, culminating in a final draw on the 13th, which includes all wagers from the 9th to the 12th.
Eligible players over 18 and residing in the UK, can accrue up to a maximum of 500 tickets. Importantly, each participant can clinch only one prize per draw, irrespective of the number of tickets they have amassed. The promotion is part of a network-wide initiative across various operators, ensuring that the cash prizes are equitably distributed amongst winners. As anticipation mounts, Foxy Games continues to adhere to stringent legal and regulatory frameworks, ensuring that this promotion remains a transparent and fair contest for all involved.
: In a delightful twist of words, Foxy Games has taken the concept of 'live streaming' quite literally! The recent mention of Foxy Games by Which Bingo details an amusing PR stunt where the brand presented a literal stream of water as their 'live stream'. Oh, the wordplay! Which Bingo's article delves into this playful approach taken by Foxy. As an ode to jest and a bit of a nod to their cheeky branding antics, they broadcasted a continuous flow of water, turning the internet jargon 'live stream' into a tangible visual pun. It's an inventive way to merge humour with digital lexicon, and only Foxy could think of such a whimsical spin. This isn't the first time Foxy has showcased its quirky sense of humour. Their marketing strategies often tend to veer off the beaten path, offering a refreshing break from the norm. The literal 'live stream' is just another feather in their cap of comedic genius.
While some might see it as a mere silly PR stunt, it showcases the brand's dedication to creating memorable moments for its audience. In a world dominated by digital interactions, Foxy Games' move highlights the importance of humour and creativity in forging meaningful connections. Foxy's recent stunt is a testament to his effort to break the mould and offer something distinctive. In an industry that can sometimes take itself too seriously, it's refreshing to see a brand embrace the lighter side of things, creating waves (or should we say streams?) in the process!
: One of the staple Foxy Games promotions has received a Halloween makeover this week; so, if you are looking to get into the Halloween spirit, there is now the option of playing the Halloween installation of Rock Paper Scissors as you watch the new horror films dropping onto Netflix. The classic game which has been helping people to make decisions fairly for decades delivers daily freebies, including cash prizes and free spins which are completely free of wagering requirements. If you have been a member of any of the Foxy Games sister sites for a while, the promo probably needs no introduction.
If you're looking for something dark, twisted and definitively new, Grim Reaper Super Match by Nailed It Games fulfills all of the criteria. It is the second game from the developer featuring the trademarked Super Match mechanics, and it is safe to say the developer has ironed out any kinks from the inaugural game while delivering a graphic masterpiece of a game which has more atmosphere than an Ari Aster psychological slow-burn horror! Load up the eerie set of reels and you will be confronted with the bow of a ghost ship, which the 5 x 6 reel set is wedged into. With your 10p – £40 spins, you can win up to 5,000x your stake while riding the waves of a high volatility math model. Interestingly, the number of pay lines hasn't been specified, so if that is too unsettling for you, you may want to find a safer set of reels.
: If you're missing BBQ weather already, the new game, Thrill to Grill, from NetEnt which has recently arrived across the Foxy Games sister sites is sure to scratch the itch and allow you to live vicariously through the reel life action. On the 5 x 5 reel grid which, for some reason, seems to be on a miniature island you will find the low-paying A – 9 symbols along with the premium food items, including racks of ribs, sweetcorn, steaks, and broccoli. We're not entirely sure the developers responsible for this game have ever been invited to a BBQ, but we can definitely appreciate the strange gazes which were fixed on each of the food items which makes them look as though they are slightly disturbed. If you ever played the hit game Plants Vs Zombies, you will notice plenty of aesthetic reminiscences between these two games, but with this game, you can win up to 1,946x your stake, which isn't bad, especially with the volatility, which comes with a low to medium volatility.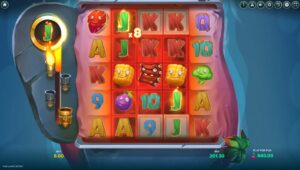 In the base game, there is a randomly triggered collection feature, which plays by some fairly complex rules, but in essence, you will use it to receive free re-spins, when the game is feeling generous enough to lavish you with them. When you trigger the FS game, you will only receive three free spins, but this tally will reset every time you find a grill symbol in the collection area. There are also three reel modifiers which can come into play, including multipliers.
: It has been quite some time since Gok Wan was all over our TV screens and at the vanguard of the body positivity movement in shows such as How to Look Good Naked, but he's trying to work his way back into the mainstream consensus by opening the Foxy Laundrette swap shop in Hull, which will give visitors the chance to trade in their old clothes for pieces that previously belonged to Northern 'celebrities' including Alison Hammond, Adam Collard (Love Island) and Heidi Range (Sugababes). The celebrity swap shop is being hosted by the Foxy Games sister sites, and Foxy has promised to bring a party vibe to the Laundrette, which is located on Anlaby Road in the centre of Hull. In addition to helping fashion lovers put a fresh spin (what a laundrette pun!) on their wardrobe, clothes will also be donated to a local charity.
Foxy Bingo has also arranged a series of fun games and activities to boost the appeal of the charitable and environmentally conscious event. Just like the pop-up mullet salon opened in Newcastle, Foxy has ensured this is a first-of-a-kind event, and Gok Wan seems to be delighted to take part in the clever PR stunt. Apparently, Gok Wan believes that the North is the real fashion capital of the UK, and it has delivered some of the most iconic looks of all time, even though just before his press statement, it was revealed that most people associate Northern fashion with Ugg boots, leggings, tracksuits, and parkas!
: Foxy Games hasn't received any press attention this week; it is often the case that when the limelight shines on one of the main Foxy Games sister sites, Foxy Bingo, the light fails to fall on the more slot-orientated platform. On the 14th of September, when Which Bingo updated its list of the 15 best bingo platforms in 2023 after the expert team assessed all of the fundamental information and reviewed the bonuses, Foxy Bingo failed to reach a ranking position in the top 15 list, but it still managed to received a notable mention in the article. This is slightly surreal considering that Which Bingo voted Foxy Bingo as the bingo site of the year during their 2023 award ceremony!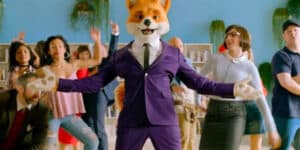 Which Bingo described the Foxy Bingo brand as one of the most recognisable in the UK. The bingo experts also commended the platform for being around for years, but still looking as fresh as the day it arrived. While some bingo brands have stayed behind the contemporary trends, Foxy has found plenty of ways to strut right past them while staying true to their cheeky yet charming brand. New games are continuously integrated into the game library; the Foxy sister sites are often the places to head if you want to play the best new games first. However, no matter how many new games Foxy gets his hands on, the brand will always be most memorable for the Foxy mascot in his flashy purple suit. The only cons when it comes to Foxy Bingo include the slow withdrawals and the lack of telephone support options.
: This week, all of the most newsworthy action is happening on one of the Foxy Games sister sites, Foxy Bingo, although, given that those two sites are pretty much one of the same after they merged earlier this year, any exciting new developments on Foxy Bingo are worth keeping up to date with. Foxy Bingo announced they were beating away the end of summer blues by hosting £1k jackpot bingo games every five minutes on Friday, the 1st of September and Saturday, the 2nd of September, which means there was a total prize fund of £15k to tap into for Foxy members. While £1k was reserved for the full-house rewards, players who only get as far as completing one or two lines on their bingo cards could rake in £100 or £150, respectively.
To participate, players were instructed to stock up on bingo tickets and head over to the Foxy Forever or No Fox Given live bingo rooms; tickets cost 10p each. The max number of tickets is limited to 96 per game, so even if you max out on the ticket purchases, it is a great return on your investment – even if you only complete one line on your bingo card. As usual, the jackpots were exclusively reserved for players aged 18+ who reside in the UK and have verified their web accounts. The bingo jackpot spree may be over and done with now, but it won't be long before Foxy Bingo hosts a bingo event that is worth getting excited about.
: Fans of the Fishin Frenzy franchise of fishing-themed video slot games will be stoked to hear that the action and the wins have gotten even bigger with the arrival of Fishin Frenzy Even Bigger Catch. The Foxy Games sister sites were among the first to incorporate the game into their game libraries, and players are already chomping at the bit to get the reels in motion. While it is bad news for fans of the Megaways mechanics that you will only get 10 different ways to win with this sequel game, there is plenty of consolation in the fact that you can win up to 50,000x your stake if you snag the biggest fixed jackpot, and the wins are only capped at £250k!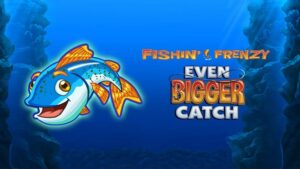 This time around, the video slot is connected to Blueprint Gaming's Jackpot King network, which means that by loading up the reels, you could make yourself a millionaire with just one spin. Currently, the progressive jackpot prize stands at over £1.8 million, and it will continue to grow until it pours into the account of a lucky player. When you trigger the free spin bonus feature, you will notice the addition of the golden multiplier symbol; if any of them are in view when the fisherman makes an appearance to collect the value of the fish symbols, their prize values will be immensely boosted. There is also a bonus mini game that interlinks with the FS feature where you will get to play a small prize pick game and collect up to 10x your stake with each selection.
: The Telegraph seems to have picked up the clickbait habit of pretending certain prominent online casinos are providing them with exclusive promo codes and writing headlines such as "Foxy Games Bonus Code 2023: Claim the Sign-Up Offer", only to reveal in the articles that there is no promo code required to unlock the welcome bundles. While we can't blame them for playing the clickbait game and attempting to stay relevant in a Buzzfeed-style journalism era, we can assuredly accuse them of cashing in on affiliate marketing cash, but that doesn't totally invalidate all the information provided in their articles, which are contributed to by the casino tastemakers, Betting Expert.
When analysing the Foxy Games sister sites welcome offer, the Telegraph writers were fairly candid in their take on the offerings, noting that the deposit-to-bonus ratio isn't as high as it could be and the spend £10 and get 50 free spins on Starburst offer doesn't exactly set the bar high for other casinos. In monetary value, the new player welcome offer is only worth £5, whereas if you sign up to Ladbrokes Casino instead, you will get a £30 bonus when you spend £10. Granted, the iGaming experiences at the two online casinos are worlds apart, as are the offers for existing members, so it is always worth weighing up all the pros and cons, instead of just being taken by the welcome offer. Typically, if an online casino knows its worth, it doesn't have to overcompensate with welcome offers, so that is always worth bearing in mind.
: The foxiest Foxy Games sister sites used to be synonymous with their charismatic fox mascot. However, it would seem that the brand owner behind the iconic platform that has become a household name for its outlandish adverts and idents is having a bit of a rebrand to maintain contemporary appeal among its current players and the new generation of gamblers who are looking for platforms that are leagues ahead of the contemporary trends. On the 24th of July, the resident Which Bingo writer, Anita Heffernan, covered the latest Foxy PR tricks, which took the brand to the rather unexpected location of a laundrette in their new advertising campaign. Following the hipster formula of ironically bringing dated and uncool relics back into the trend, it has to be said that Entain, with the help of Neverland succeeded in their bid to modernise the brand.
The foxy mascot may have been left out of the ad that will be hitting a screen near you, but there's plenty of orange fuzz to go around with the fuzzy orange bucket hats and velour tracksuits. The iconic BoomFox boombox is central to the ad action. Once the 70s disco tunes start pumping from it, the laundrette is enlivened by the very same foxy energy that can be enjoyed by heading over to Foxy Games or Foxy Bingo. The idea behind the relatively outlandish advert was to bring a sense of fun to the mundane, and I think that we can all agree that heading to a laundrette reaches the pinnacle of mundanity.
: This week, one of the Foxy Games sister sites, Foxy Bingo, launched a brand-new bingo game to give their Foxy members the perfect bingo room to visit through the summer. As both Foxy sites are now interlinked, there is no reason why members of Foxy Games should pass up on the opportunity to win up to £500 in the Summer Hot Ball Bingo room! One of the biggest complaints that darken the doors of online bingo platforms is that prize pools can spread too thin if there are too many players that call 'full house' simultaneously; Foxy channelled the spirit of its spirit animal and ensured that all participants who call full house on a hot ball number get a guaranteed share! If you hate waiting days or weeks for the chance to dip in a weekly or monthly prize pool, there is even more good news; there are daily prize pools up for grabs for impatient players.
The Hot Ball Bingo room will only be open from the 7th – 31st of July, and it will play between 7:11 pm and 10:11 pm each day. To enter the bingo room, pre-purchase your bingo tickets, which come at a cost of 5p each, and head to the always lively No Fox Given bingo room. If you want to increase your chances of grabbing a slice of the prize pot, you can buy up to 96 tickets for each room. This bingo room is currently only open to players in the UK with fully verified accounts.
: On the 23rd of June, the gambling operator at the helm of the Foxy Games sister sites, Entain, published a view into the betting habits of the British public during Royal Ascot. The headline celebrated how British horse racing fans had been rewarded for backing Frankie Dettori during his final racing season. Unsurprisingly, the horses ridden by the illustrious jokey were the most popular with bettors; during the three opening days of Ascot, 11% of the single bets were placed on horses ridden by Dettori. When it came to multi-bets, Dettori featured in 38% of them. Anyone following the action will already know that the first day of Royal Ascot was a disappointing start for Dettori; he managed to pick up the pace when the racing event got into full swing, which saw many of his backers celebrating his wins as much as their own.
For Dettori, the highlight was when he rode Courage Mon Ami and sealed the Gold Cup Victory; Courage Mon Ami was the third most popular horse of the entire event. While the 2023 installation of Royal Ascot wasn't quite as legendary for Dettori as his 1996 victory, which saw him win all seven races during the Champions Day at Ascot, it was a great way for him to close his career on 77 total wins at Ascot. The Entain CCO, Dominic Grounsell, noted that this year there has been more buzz around Dettori as horse racing punters wanted to see him finish his professional jockey career in style.
: It's easy to have too much of a good thing, so if you have spun the fishing-themed online slot games until you have grown sick to the back teeth of them but don't want to move too far away from the water, the new slot game which has arrived at the Foxy Games sister sites as a courtesy of Blue Guru Games may leave you feeling inclined to come away from dry land and dip your toes back in the water. Otterly Amazing is an immersively cute otter-themed high volatility game, which pairs a phenomenal math model with equally as alluring aesthetics and stop-motion animations. Even though you will be underwater as you spin, there will be a fair number of dry spells given the volatility, but if you play your spins right, you will be well-rewarded by the metrics which can churn out wins of up to 17,752x, and ensure plenty of your stakes will come back to you with the 96.09% RTP.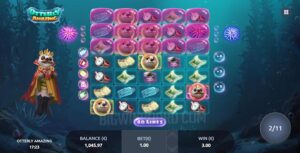 On the 5 x 4 reel set, there are 40 always-active pay lines and tonnes of features at play. There are three forms of stacked symbols, including stacked wild symbols, stacked mystery symbols, and stacked multiplier symbols, which can carry starting values of 2x, 3x and 4x. You will enter the free spin bonus game when the otter is successful in smashing through three or more urchins. Along with 20 free spins, you will be rewarded with a scatter pay win of 3x, 10x or 100x your total stake – depending on how many oysters the otter got through.
: King Kong Cash Jackpot Deluxe by Blueprint Gaming has held dominion over the progressive jackpot online slot category since its debut. It has been a long time coming, but the sequel title is finally here, and it is now available to spin on the Foxy Games sister sites. The Go Bananas sequel currently holds a progressive jackpot prize fund of just over £1 million, and slot spinners are already having plenty of fun shooting for it on the reel set that is infinitely more vibrant than the original. Visually, Blueprint knocked it out of the jungle with the med–high volatility title, which comes with one of the wildest cash collect features that you are likely to encounter.
In the base game, the banana cash symbols can appear on reels 1, 2, 3 and 4, when Kong appears on the 5th reel and expands across the entire length of it, he will ensure that the cash values land safely in your bankroll. However, the fun doesn't end there. Once the cash has been collected, a new collect symbol will be revealed, should you be lucky enough to carry this into the free spin bonus feature, you will be treated to one of four cash collect symbols. You can either be bestowed with a regular Kong cash collect symbol or be granted one which can boost the value of the banana haul or trigger re-spins for an additional chance to win. Believe it or not, the action is even hotter in the FS game, where there are juicy reel modifiers to take advantage of.
: It is no secret that Which Bingo is incredibly keen on the Foxy Games sister sites – which became especially evident during the 2023 Which Bingo Awards Ceremony, which saw Foxy Games dubbed the best slots site to play at in 2023. On the 22nd of May, Which Bingo updated its review of the casino to include an array of fresh information and provide an updated take on the offerings. As ever, the platform was described as easy to handle, even for the most inexperienced online slot spinners, and the game library, which now hosts over 1,000 games, was rated as second to none due to the impressive array of content providers. Since the last review of the site, the Foxy brands have integrated, meaning that creating and funding two different sites to enjoy the bingo games and slots is no longer required; the casino has its very own Foxy Bingo section, where members can dip into live bingo rooms that can't be found elsewhere.
Which Bingo elaborated on the solid 5-star review by celebrating Foxy's stance on generous promotions, which starts with the generous welcome package and continues through the range of Foxy freebies that are constantly up for grabs. Foxy gained additional bonus points for the fully-fledged app and the live chat service, which is fully operational 24 / 7. The only cons of the site included the slightly lacklustre array of table games, and the 40x wagering requirements attached to the bonus cash – at least there is never any wagering on the free spin winnings.
: Ahead of the Eurovision action, the owner of the Foxy Games sister sites, Entain, revealed that Mae Mulller became the UK's fan favourite in the competition. Even though the UK has a dire track record in the Eurovision song contest, that didn't stop plenty of people in the UK from pinning all their hopes on her to bring home the glory and throwing down a bet on one of the Entain betting sites. Data from Entain revealed that 14% of bets were on Mae Muller to win, which was perhaps spurred on in part due to the success of the UK cultural rep in the 2022 installation of the contest; last year UK's very own Sam Ryder won over Eurovision viewers from around the globe, which saw him secure second place.
Unfortunately, for everyone who bet on Muller to win, there were nil funds coming into their sportsbook accounts, as she fell short of first place by a fair margin; when we say fair, we mean absolutely colossal. Mae Muller was infinitely closer to last place in position 25 of 26. While there isn't data on how many bettors on the competition are now cursing Mae Muller after her underwhelming and fairly amateur rendition of her track, I Wrote a Song; there is interesting data on how much of a rise there has been in Eurovision betting. The leading betting brands in the UK, Coral and Ladbrokes, documented a 23% rise in bets staked on Eurovision. For the 2024 installation, UK bettors may want to do a little research on the acts before risking their cash!
: On April 25, Gambling Insider revealed that the highly acclaimed game developer Realistic Games, who always stay true to their moniker, will launch their ground-breaking title, Catch 22, exclusively on the Entain platforms, including the Foxy Games sister sites, Ladbrokes, Party Casino and bwin. After the craze that surrounded the Big Bass Bonanza franchise by Pragmatic Play and one of its subsidiary development teams, many game developers have been keen to get in on. The trend; Realistic Games isn't the exception. Catch 22 is yet another addition to the fishing-themed slot genre, which is becoming just as popular as the Irish-themed slot category, but thankfully, there is plenty of distinction within the mechanics of this game and on the reels themselves. The title will be 100% exclusive to the Entain brand until May 5; after this date, it will still be available to play at Foxy Games, in addition to every other UK casino that has a partnership deal with Realistic Games.
The release of the Catch 22 slot will undoubtedly be of appeal to fans of the former titles, Book of Charms and Chilli Master, but the development team pulled out all the fishy stops with this game, as teased by the Realistic Games Head of Account Management, Alice Timson, who revealed that she is particularly excited about this release after the team has been working on it for months. She viewed the exclusive launch across Entain platforms as a feather in their iGaming cap and was thrilled to showcase the game to a wider market next month.
: With no mullet-offering stunts pulled by the PR team behind the Foxy Games sister sites this week, one of the only sites the casino was mentioned on was Trustpilot, and unfortunately for Foxy, their Trustpilot reputation is still lower than Atlantis. Currently, a whopping 90% of the Trustpilot reviews only give the site 1 star; naturally, there have been plenty of comments from disgruntled users stating that if 0-star reviews were possible, that is what they would have given it. On the 17th of April, one unhappy customer seemed to think his poor internet connection was Foxy's fault – he may be a powerful mascot, but we aren't overly convinced he can cut internet connections on a whim!
Petr Husar was also less than enamoured about the wagering terms, which required him to turn his £10 bonus into £400; he keenly observed that the max win he had accrued during his time at the casino was £20. Although, it should be taken as a given that the bonus funds aren't there to supplement your bank account with – only your bankroll so you can have some relatively risk-free fun at the casino! At least a few days earlier, a member named Barry Heywood, had an infinitely better experience at Foxy Games. He stated that he joined Foxy three days ago, and it wasn't all too long before a massive win rolled in, however, that was not the reasoning behind the rare 5-star review. He was mostly celebrating the fact that it only took 24 hours for the money to appear in his account.
: Someone should implant the Entain CEOs into the UK government, given their ability to strike major deals overseas. This week, The Times of Israel reported on how the owner of the Foxy Games sister sites has snapped up an Israeli Live Score Sports Media company as a part of a £160 million deal. The live mobile app, 365scores, covers ten sports across over 2,000 global competitions and tournaments. The sports media firm stands out from the competition by providing its users with personalised news updates and live push notifications, so they never miss an update on the games they are following or wagering on. The deal was sealed on April 5, shortly before it was proudly announced by Entain that they are now the proud owners of the entire issued share capital. The original transaction was worth £150 million; after additional negotiations, 365scores requested contingent payments worth up to £10 million.
The company was founded in 2010 by CEO Ami Serkis; it wasn't long before there was plenty of demand for the service, which provides everything from in-depth stats to real-time stats on mobile users' favourite teams and athletes. The app also offers additional social and editorial content, so it doubles up as a personalised sports news site. Entain acquired the company to use its expertise in sports media content that is driven by data. Entain hopes the new acquisition will allow the company to provide improved interactive content for its users. Naturally, this won't have much bearing on Foxy Games, but there should be major shake-ups with the Entain sportsbooks in the coming months.
: While many of the other casino and sportsbook brand owners in the UK are getting into hot water with the UK Gambling Commission for failing to do their part in the protection of vulnerable gamblers from the harms of gambling addiction. The owner of the Foxy Games sister sites, Entain, has put the rest to shame by announcing that the Entain Foundation will be funding the Gordon Moody Foundation Project, a charity which creates and delivers treatment programs for gambling addiction. Entain's non-profit organisation will initially be working with the charity for two years; it will involve establishing a network of recovered gambling addicts to support other people seeking or currently undergoing treatment. The project will mostly centre around a peer mentorship program, which will be bolstered by high-quality training.
The new collaboration between the two organisations was announced by The Market Screener on March 28. It will also offer flexible full-time and part-time roles to the alumni from the project, which will cost around £740k to run for the first two years. Depending on the success of the program, it is highly likely that it will be extended further, considering that Entain has been working with Gordon Moody for six years. For those interested, the program will start in early April. The chairman of Entain stated in a press release that the gambling company has also donated over £40 million to the charity Gamble Aware recently – other UK gambling firms may want to take a leaf out of their book!
: The owner of the Foxy Games sister sites, including Foxy Bingo, Entain, hit a major milestone this week. Entain revealed on the Entain Group website that they now have 10,000 games featured on their global gaming platforms. It is almost inconceivable that there are so many titles out there available to play, but with the increasing number of slot developers and the frequency in which they churn out new games to keep ahead of the competition, it isn't wholly unsurprising. To make hitting the 10,000 game mark even more special, it was an online slot game cooked up by Entain's design team, CR Games. CR Games may not share the same reputation as the biggest industry-leading developers, but based on the 10,000th game, Hold of the Gods, it isn't without merit.
The 10,000-strong Entain game library currently comprises slots, table games, live dealer games, non-traditional titles, and more recently, an array of skill-based games. As not to overwhelm its customer base with a range of 10,000 games, the global company takes a local approach to curating game libraries, meaning that, regardless of where Entain players are in the world, there is a smorgasbord of targeted and locally relevant content – something which many more gambling firms will undoubtedly take note of going forward. One of the biggest drivers behind Entain's commitment to locally targeted content is the demand for new content, new experiences and more opportunities to pay and play. In the last year alone, Entain added 2,500 new games to its global portfolio.
: Some of the Foxy Games sister sites were mentioned in a blog on how dance music has converged with video games, which listed ten of the most popular video games that are soundtracked by EDM. The article starts by pointing out that EDM is entertaining enough to stand alone as an entertainment format. However, that hasn't gotten in the way of the umbrella music genre from hyping up other forms of entertainment, including films, TV and games. As pointed out by The Music Essentials, one of the most memorable EDM moments in TV history was when Walter White from Breaking Bad was caught vibing out to the hit song, Bonfire, by Knife Party.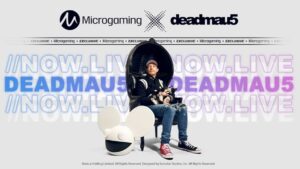 Further into the article, the writer pointed out that every modern game format needs immersive sounds to add hype to the games and the gaming experience as a whole; whether that is the launch of new consoles or video slot games on sites such as Foxy Games. The two online slot games that were highlighted as prime examples of how EDM has wiggled into the soundtracks of slot games include Neon Pyramid and Neon Rush Splits. Some of the other non-slot game examples included Mortal Kombat, which entered the video game scene in the 90s, and the far more modern game DJ Hero, which followed the success of Guitar Hero. DJ Hero allows players to test their DJ skills while mixing Skrillex, Deadmau5 and other EDM icons. It is a completely immersive game that gives players a turntable and a mixer to test their skills in front of a digital crowd.
: With the darkest and coldest months out of the way, the arrival of March is enough of a serotonin boost with the turn of the calendar alone, Foxy Games members had something extra to celebrate as Foxy announced its £3 million in March promotion, which will give away £3 million in bingo prizes throughout the month. From the 1st to the 31st, all wins in selected bingo rooms will be worth up to £1,500! Although, the caveat is that the minimum is still £2! There are plenty of participating bingo rooms, including No Fox Given, Foxy Hideaway, the Coronation Street bingo room, and the Friends bingo room. The bingo ticket prices vary between 1p and 50p, and the max number of tickets varies between 48 – 120. The tickets can be purchased seven days in advance of the action happening, and there are few limitations on who is eligible for the promotion.
This week, Which Bingo posted an update on the converging of the Foxy Games sister sites. After announcing the changes, it has been confirmed that the changes had been fully completed on the 22nd of February. Following the completion, members were notified that they had to update their account settings to streamline certain responsible gaming practices, including deposit curfews, max stake limits, play breaks and reality checks. Once players have double-checked and updated their account settings, there will be few other changes to their online gaming experience other than the ability to seamlessly switch between the platforms and share bankrolls between the two accounts.
Can Foxy Games Be Trusted?

★★★★★
Foxy Games is a 3 Star trusted casino.
1. UKGC License

Foxy Games is covered by the licence that LC International Limited holds with the UK Gambling Commission (57473).

2. UKGC Fines

In August 2022, LC International's parent company Entain plc was fined £17m for various failures relating to verifying customer identity and source of funds.

3. Customer Service

Foxy Games offers live chat, email and social media customer support, but makes the options difficult to find.

4. Trustpilot Score

After more than 140 reviews, Foxy Games has an awful rating of 1.3 out of 5.0.

5. Company Location

LC International's headquarters are in Gibraltar.

6. Visible T&C's

Terms and conditions are presented alongside all promotions at Foxy Games.

7. Social Media Presence

Foxy Games uses social media to provide additional customer services.

8. Number of Sister Sites

LC International Limited operates fifteen Foxy Games sister sites.

9. Games portfolio
A massive and varied collection including slots, game shows, Slingo, table games and more.
10. Gamstop links

Foxy Games has a link to GamStop in the footer of its website.

Overall SCORE >

★★★

★★ – 3/5 Stars
Foxy Games Review 2023
Foxy Games is a casino site with a famous name, a popular mascot, and a high degree of familiarity among the British public. Those aren't the only things you need in order to operate a successful online casino, but it's a good start. As an LC International Ltd casino brand, Foxy Games is part of a stable that includes some of the biggest and most trusted names in the business, including Coral and Ladbrokes. Is Foxy Games of the same standard? Is it ready to step out of the enormous shadow cast by its sister site Foxy Bingo? The only way to find out is to review the casino, so let's do that.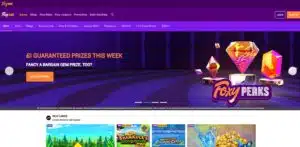 Foxy Games Welcome Bonuses

If you're new to Foxy Games, you can spend £10 to "join the pack," which is how the casino refers to the process of giving away its welcome promotion. That £10 deposit gets players a £40 bonus credit plus forty free spins to use on one of the casino's most popular slots. It was Lock o' the Irish at the time we wrote this review, but that might easily have changed by the time you land on the Foxy Games homepage. The £40 bonus credit can only be spent on slots, but isn't tied to a single game in the same way the free spins are. There's no wagering requirement on any lucky winnings that might come from the free spins, but all proceeds from the bonus pot (and the bonus itself) must be wagered x40 before turning into real, withdrawable cash.
Ongoing Offers
Between 2022 and 2023, LC International Limited redesigned Foxy Games and a lot of the Foxy Games sister sites, and in the process, it watered down the promotions available at most of them. That change is in line with recommendations from the UK Gambling Commission, which would rather that UK-registered casinos don't offer VIP reward schemes to players. As such, there aren't as many additional perks at Foxy Games as there used to be. If you want to pick up something for nothing, though, you can play "paper, scissors, stone" against Foxy once per day. If you win, you'll be awarded an allocation of free spins with no wagering requirements attached to them. Other than this, the only other promotions you're likely to encounter at the casino are its periodic tournaments.
Top Games at Foxy Games
You'll find the top games at Foxy Games handily positioned directly beneath the promotional banners on the homepage – and you'll see a very familiar face in the number one position. 
The top game at Foxy Games at the moment is Eyecon's Fluffy Favourites. This super-cute, cuddly toy-themed classic is closer to twenty years old than ten, but it's still a firm favourite with players thanks to its fairground-themed bonus features and double-value pink elephant wild symbols. The RTP of 95% is a pinch low by modern standards, but that doesn't stop millions of players from enjoying the slot. 
Other games enjoying top billing include the Fluffy Favourites sequel Fluffy Too, which sees the cuddly toys go from the big top to the beach. The fishing-themed Big Bass Bonanza, with its innovative "catch a money fish" bonus, is also one of the top games, and so is its sequel Bigger Bass Bonanza. The almost-identical Fishin Frenzy: The Big Catch is listed alongside it, so the fishing theme looks like it's a hit with Foxy Games customers. 
If you're looking for games you won't find anywhere else, Foxy Games has a range of exclusives listed underneath its most popular titles. Away from slots, the site also offers Slingo, scratchcards, table games, and live "game show" themed entertainment. 
Payment Methods
The range of payment options at Foxy Games is reasonable. Major cards are supported, and so is PayPal, PaySafe, Skrill, and Apple Pay. Fast Bank Transfers might also be permitted. 
Withdrawals can be made to PaySafe, Visa or Mastercard, to PayPal, to a Skrill e-wallet, or by bank transfer. Skrill, PaySafe, and PayPal withdrawals should be with you in under 24 hours. Cards might take up to 5 business days, and bank transfers could take up to 4.
Customer Services
The FAQ section of Foxy Games is extensive, which is just as well because the contact section is hard to find. You have to hit the "contact us" button at the bottom of the homepage and then navigate your way past the FAQ by clicking "Other," then "I haven't found what I'm looking for" before the site offers contact options. Even then there's no phone support, with email, live chat, and Facebook Messenger the only options. 
Foxy Games – The Verdict
It's hard to look past the bad reviews for Foxy Games. Every casino gets them occasionally and no casino will ever have a perfect Trustpilot score, but a score as bad as the one Foxy Games has is a concern. Having such hard-to-find customer service doesn't help with that, and taking five days to process card withdrawals isn't great either. Foxy Games is easy to use, and well-supplied with both rare and popular games. Some of the promotions look fantastic. We'd suggest it's safe to play, but keep the bad reviews in mind. 
What are players saying about Foxy Games?
Here are our condensed/reader's digest summaries of recent player reviews of Foxy Games. All the reviews are real, but comments have been edited to keep them brief.
02-Sep-2023 by James:
I tried playing Mask of Horus and lost £275 in under an hour. The game feels fixed, and the bonus rounds are a letdown. I wouldn't suggest playing it. – source: TrustPilot
17-Aug-2023 by Eddie:
I had 79 spins on Eye of Horus Megaways and didn't hit a single bonus. It's maddening. – source: TrustPilot
05-Aug-2023 by V Patel:
Foxy Games keeps texting a number that belongs to an underage individual. I've told them to stop, but they haven't. – source: TrustPilot
04-Aug-2023 by Mike:
The customer service is dreadful. They shut down my account for no good reason. – source: TrustPilot
29-Jul-2023 by QueenKay:
Games like Pig Banker and the new Lobster one used to be enjoyable, but now they behave like they're rigged and don't pay out. – source: TrustPilot
20-Jul-2023 by Derek:
They're refusing to process my £30 withdrawal. I'm going to escalate this. – source: TrustPilot
11-Jul-2023 by Nyle:
They banned my account and never sent my pending withdrawals. It's a rip-off. – source: TrustPilot
03-Jul-2023 by Ionut:
It's just another gambling site where you can't win. It's a sham. – source: TrustPilot
03-Jul-2023 by Natasha:
I've had a brilliant experience here. I even won £101 recently, and they processed my withdrawal very swiftly. – source: TrustPilot
02-Jul-2023 by Stuart:
They verified my account and then closed it immediately. No reason given. – source: TrustPilot
Foxy Games – A Deeper Dive
Foxy Games was spawned from the ashes of Foxy Casino, which opened in 2015. The two brands briefly existed side by side, but Foxy Casino was eventually killed off in favour of elevating Foxy Games to become a true sister site to Foxy Bingo. Foxy Bingo remains the more famous of the two brands, but it's had a head start on Foxy Games and the younger site might eventually catch up. 
The key difference between Foxy Bingo and Foxy Games used to be the variety of games on offer, with Foxy Bingo (unsurprisingly) focusing on bingo, and Foxy Games offering every other type of casino attraction apart from that. That's no longer the case, and Foxy Bingo now offers more or less everything than Foxy Games does. That might be good news in terms of them becoming equals, or it could be bad news if LC International Limited decides Foxy Games is no longer required. Time will tell on that front.
Perhaps there's a bad omen here. There used to be an active blog page at FoxyGames.com under the name "Foxy Space," which brought casino and gaming news to players. Despite posting new content almost every day as recently as 2020, that section is now gone. Foxy Casino now feels more "streamlined" in terms of there being nothing there other than the games, but it also feels less unique. The blog gave the site a voice, and now it doesn't have one.  
Butting Heads With the ASA
In 2020, the Advertising Standards Agency received a complaint about a Foxy Games advert that appeared on a Google search. The advert was entitled "Earn Money Online – Foxy Games – Play Online." It was a dreadful way to phrase an advert for a casino site, and it surprised nobody when the ASA upheld the complaint. The advert showed up whenever anyone searched for the term "make money online," and thus could be interpreted as implying that playing at Foxy Games could become an income stream. That's what all players hope for when they play at a casino, but it almost goes without saying that it should never be relied upon. The ASA cited it as a breach of their "CAP Code," and warned Foxy Games that neither this advert nor any like it should be permitted to appear again. 
Step Into The Foxy Games World
One big advantage that Foxy Games has over dozens of its rivals is that it has a familiar, easy-to-recognise mascot character thanks to the success of its bigger sibling Foxy Bingo. For several years, "Foxy" appeared on television every time "The Jeremy Kyle Show" went to a commercial break on ITV. Viewers got used to seeing the well-dressed fox and hearing the distinctly northern accent of the character. Most people would be able to tell you what "Foxy" advertises if they were shown a picture of him. When the time came to launch Foxy Games, "Foxy" was put into action to get the message out. 
The first Foxy Games television advert aired in late 2019, and saw "Foxy" rooting through old, leatherbound books on a shelf inside his luxury home. One of the books turns out to be a trigger to open a secret door, and when the door rolls back, "Foxy" finds the entrance to what appears to be a television studio. It isn't a TV studio, though – it's the new Foxy Games website in physical form. From there, he goes straight into a Slingo-based welcome offer and asks, "Have you played our new Foxy Games yet?" before crossing his arms and letting the question hang in the air. The advert is called "Step Into The World of Foxy Games," although that phrase doesn't appear anywhere in the commercial. It's still available on the official Foxy Games YouTube channel, as are some other video promotions for the casino site.
Further Foxy Games Advertisements
On the YouTube channel we mentioned above, there are a handful of video advertisements for Foxy Games posted between late 2019 and late 2020. They stopped abruply after that, which is about the time the casino became an LC International Property and underwent a revamp. As you might expect, all of the adverts include the mascot "Foxy," and the most popular video entitled "Have You Played the New Foxy Games Yet?" has over 750k views. These adverts are simple but still show the players what Foxy Games is about and introduces it as a new casino site. The adverts are short but sweet and encourage people to visit the site themselves and find out what Foxy Games is all about, but it does not do much in terms of actual advertising. No specific games or attractions are highlighted in any of the commercials save for "Foxy's Full House Wilds," and that title is no longer treated as a big deal at the casino. 
Heather Graham Under The Mask?
We all know that the person under the "Foxy" mask for Foxy Games and Foxy Bingo is a man, and a man from the north of England at that. The brand had some fun with that idea in 2017 when they decided to "reveal" that American movie star Heather Graham was the "real Foxy," and she'd been putting on a fake British accent this whole time. The campaign happened while the Foxy brand still belonged to GVC, and wouldn't have been cheap to put together. Heather stayed with the casino for two or three commercials before the partnership ended, and "Foxy" went back to being the same character we remember from the past. 
Oddly, none of these commercials are available on the Foxy Games YouTube channel, which looks a lot like it's been abandoned. As the Foxy property has changed hands more than once, it's possible that the company that created the adverts on YouTube isn't connected to the company that used Heather Graham in commercials, even though the brand name is the same. 
Foxy Games on Social Media
There is a verified Facebook page for Foxy Games, which has almost 3k page likes. There's also an unverified Instagram with a low number of followers (@realfoxygamesofficial), which posts identical content to the Facebook account. 
The Facebook page posts a wide range of content, from games promotion to safe gambling awareness, and different types of interactive posts for their Facebook fans to comment on. This range of content is very useful for reaching a large audience and appealing to a lot of players while staying relevant by posting new games and making sure their players gamble safely. There is no Twitter account for this casino, and the Instagram account does not have a large following, so this could be a chance for Foxy Games to broaden their horizons and widen their audience by branching out onto other social media platforms. However, the Facebook page does do a good job of posting relevant content and keeping their players engaged online.