Free Daily Spins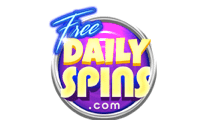 Free Daily Spins sister sites include The Phone Casino, Vegas Moose and Red 7 Slots. 
Free Daily Spins (freedailyspins.com) is operated by Small Screen Casinos Limited, Inchalla, Le Val, Alderney, Guernsey, GY9 3UL.







Free Daily Spins Sister Sites 2022
Phone Casino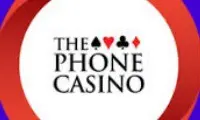 The Phone Casino is one of a handful of niche online casinos that Small Screen Casinos used to specialise in. The name "Small Screen Casinos" reflects the fact that this network company once made casino websites specifically engineered to work on smaller screens. That's less of a concern for players in the 2020s as every worthwhile casino site works on mobile devices. That explains why Small Screen Casinos no longer operates the iPad Casino, the Windows Phone Casino or the Android Casino, but The Phone Casino is still going strong. A lot of that might be down to the fact that this Free Daily Spins sister site comes with the same "100 free spins, no questions asked" welcome offer that Free Daily Spins itself is built around, but as you're about to find out, that doesn't make it unique on this casino network. The Phone Casino will look and perform just fine on your handheld device – but so will every casino site in this family.
Red 7 Slots
When you see a casino with a name like "Red 7 Slots," you're entitled to think that it's likely to be a casino that leans towards the more traditional and classic end of the market. That's not what you'll find if you log into Red 7 Slots – but we don't think what you'll find there instead is likely to disappoint you too much. The remaining Small Screen Casinos Limited sites (there used to be far more than there are now) are all identical in design and identical in terms of purpose – each of them is built around the same free spins welcome offer. You'll find barely any difference between the range of games available at any of the sites and, because of the uniformity of the promotions, nothing substantial to choose between them when it comes to deciding if any one of them is better than any other. If you love the idea of touring from one virtually identical casino to another while racking up plenty of free spins in the process, though, you'll be as happy at Red 7 Slots as you were at any other Free Daily Spins sister site.
Vegas Moose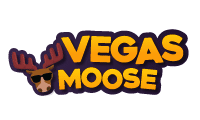 The "paint by numbers" design of the Free Daily Spins sister sites doesn't leave much room for individual flair, but there's an exception to every rule, and in the case of this casino network family, it's Vegas Moose. This is the most popular casino on the network and has enjoyed especially significant growth in the past twelve months. We don't know what finally started to make the difference for Vegas Moose in terms of popularity because it's been online for a while now, but maybe people finally latched on to the cuteness of the moose mascot. After all, there aren't many casino sites you can play at where you'll find a moose dressed as Elvis. You might even be hard-pressed to find anything like that in the real Las Vegas! When choosing between the Free Daily Spins sister sites comes down to the simple matter of which theme you prefer, Vegas Moose is going to win that argument far more often than any of its siblings. If you're a stickler for substance over style, though, you might eventually find yourself annoyed that Vegas Moose doesn't offer anything that any of the Free Daily Spins sister sites doesn't offer.
Can Free Daily Spins Be Trusted?

★★★★★
Free Daily Spins is a 3 Star trusted casino.
1. UKGC License

Free Daily Spins is covered by the licence that Small Screen Casinos Limited holds with the UK Gambling Commission (39397)

2. UKGC Fines

Neither Free Daily Spins nor its parent company have been fined by the UKGC.

3. Customer Service

Limited-hours customer support is available at Free Daily Spins on email or over the phone.

4. Trustpilot Score

Free Daily Spins is rated 2.8 out of 5 at Trustpilot but has been reviewed fewer than ten times.

5. Company Location

Small Screen Casinos Limited is a Guernsey-based casino network company.

6. Visible T&C's

The promotional offers made on the homepage of Free Daily Spins are accompanied by a link to the terms, but the terms aren't immediately visible.

7. Social Media Presence

There's an official Twitter account for Free Daily Spins, but nothing on any other major social media platform.

8. Number of Sister Sites

Small Screen Casinos Limited operates just three Free Daily Spins sister sites.

9. Games portfolio
The games portfolio at Free Daily Spins includes over 600 online slots plus live casino, table, and card games.
10. Gamstop links

The GamStop link and logo is featured on a banner at the bottom of the Free Daily Spins homepage.

Overall SCORE >

★★★

★★ – 3/5 Stars
What are players saying about Free Daily Spins?
Here are our condensed / reader's digest summaries of recent player reviews of Free Daily Spins. There aren't many reviews of Free Daily Spins out there, so if you've played at this casino recently and have thoughts about your experience, why not review it somewhere to help your fellow players out?
10-Dec-2021 by Taylor:
This is an awful casino. I've been waiting for a withdrawal from them for two weeks. GamStop blocked my first attempt by mistake and since then everything has been a nightmare. They even said they'd get my money to me automatically by deleting my account, but even that hasn't worked. – source: TrustPilot

02-Jul-2021 by John:
All this casino does is take and then take some more. I know the Dog House slot really well so I know when it's not playing fair, and it's not playing fair on this site. That's how I know this casino is rigged. – source: TrustPilot
15-Jan-2021 by "I W L C H Y I:"
You have to send them proof of your ID and address just to get your money back out of them. – source: TrustPilot
14-Dec-2020 by Babette:
I rate this casino as one of my top five, and its sister site The Phone Casino is in there as well. They're both fantastic, with quick withdrawals and great customer communication. – source: TrustPilot
Free Daily Spins Review 2022
Free Daily Spins is the only white-label casino on the Small Screen Casinos Limited network. That means someone other than Small Screen Casinos Limited is involved in the running of the casino, but you'd never know that from looking at it and comparing it to the other casinos in the range. All of them are made according to the same basic web design template, all of them feature the same promotions, and the pages describing those promotions are identical right down to the stock images that have been used on them. That makes reviewing all of the Free Daily Spins sister sites as if they were different from each other is a difficult task, but we're going to do it anyway.
First off, this is a very easy website to use. It's close to being a one-page site as far as design goes, and although the template isn't very sophisticated, it makes everything at Free Daily Spins very easy to find. The different categories of casino games available on the site are listed on the top menu, the featured games on the homepage are all clickable, and if you want the full terms and conditions of the hard-to-believe welcome offer, all you need to do is click on it. The neutral colour shades make the site easy on the eye, and the text is all bold and easy to read. So far, so good.
New Player Welcome Offers
The welcome offer at Free Daily Spins is the same welcome offer that appears at all the Free Daily Spins sister sites and can be thought of as the Small Screen Casinos Limited calling card. Everyone who registers at Free Daily Spins gets one hundred free spins added to their account the moment they complete the registration process. It's rare that we can say "there are no strings attached" about a promotional offer at an online casino, but there are no strings attached here at all. You don't have to make a deposit with Free Daily Spins in order to validate the free spins. You can redeem the free spins on any of the site's 600+ online slots. No wagering requirements are attached, and anything you win from those free spins can be withdrawn as cash immediately. If all of this sounds simple, it's because it is.
Ongoing Promotions
Free Daily Spins tries very hard to make it sounds like everybody who plays at the site is guaranteed to receive one hundred free spins every day they log in. When you inspect the small print of the casino's biggest ongoing promotion, though, that turns out not to be the case. Every player who logs into the Free Daily Spins daily gets a pair of entries into the casino's "Freeroll Tournament." Each player gets one hundred spins in that tournament, but only those who get the highest score with those spins wins anything of value. The top scorers could win instant cash, actual free spins that can be used on the casino's online slots, a VIP holiday, a computer or even a shot at winning a £1m jackpot. It all sounds very exciting, but when you take away the bells and whistles, it works in much the same way as a prize draw.
Free Daily Spins also operates a "refer a friend" incentive that offers a further 100 free spins every time a friend registers with the casino, makes their first deposit, and wagers their first ten pounds.
Pros and Cons
Pros:
The single biggest and most obvious thing that goes in favour of Free Daily Spins is the 100 free spins that every player gets when they register with the casino. The fact that no deposit is required and no wagering requirements exist is fantastic. Through the site's ongoing free spins offer, you could semi-regularly play at this casino using nothing but free spins and never make a deposit at all. 
Cons: 
Once you've got beyond the welcome offer, there isn't much at Free Daily Spins to keep you at the casino. Your chances of winning anything from the casino's ongoing promotions are slim, and the range of games and slots doesn't contain anything unique. The fact that customer support isn't made available 24/7 isn't great for players who like to do their gaming outside business hours. 
Featured Slots and Casino Games
Online slots by Pragmatic Play seem to be the most popular entertainment on offer at Free Daily Spins, and of those Pragmatic Play slots, it's 7 Monkeys that attracts the most players of all. That's a surprise because the RTP of this technicolour animal-themed slot is a mere 92.71% and volatility is well below average. Making groups of matching colour monkeys to win money is still a fun way to pass some time, though, and there's both a multiplier and free spins feature within the slot to keep things interesting. 
Cashzuma and The Tomb Of Wonga by Core Gaming isn't a slot that's going to win any awards for subtlety, but the Aztec-themed creation is a solid favourite with players at Free Daily Spins. The slot is played on a big 6*4 grid with 4096 ways to win and offers avalanche wins, so once you've won once, you might be at the start of a waterfall effect of successive wins that feeds into a progressive multiplier. Players have a say in how the slot's bonus features work once they've triggered free spins, as they can either have a round full of additional multipliers or a round full of additional wild symbols. Volatility in this slot is above average, with an RTP of 96%. 
Hit It Big is the third most popular online slots game at Free Daily Spins as of the time of writing, and it's an Elk Studios creation that takes inspiration from television game shows. It might even go further with that theme than any other casino game in the genre, as it includes TV host-style vocal commentary and a set of four bonus features that wouldn't be out of place on a popular TV game show. The downside is that the base game is very dull, but you won't mind that so long as you can persuade the bonus features to trigger. RTP is 96%, and volatility is high. 
Members at Free Daily Spins also have access to Slingo, baccarat, roulette, blackjack, live dealer and scratch card games, along with a video poker range. 
Deposit and Withdrawal Methods
Free Daily Spins is a "pay by mobile" casino, which means you can make deposits by adding the amount you wish to deposit to your UK mobile phone bill. The exception to this rule is Vodafone, which doesn't allow its mobile phone accounts to be used in this manner. Alternatively, you may use any Mastercard or Visa debit card to make a deposit, or a Paysafe voucher card. If you prefer electronic payment methods and wallets, you might prefer using Skrill or the Trustly banking intermediary service.
We understand from customer feedback that some of the withdrawal methods offered by Free Daily Spins can provide players with funds instantly, but the site doesn't specify which methods these are or in what circumstances an instant withdrawal might be possible. Instead, they commit only to getting withdrawals to players within 1-5 days of making a request.
Customer Support and License
There's a strong upside and a strong downside to customer support at Free Daily Spins. The upside is that there's somebody to speak to over the phone. That's often lacking at other casino sites. The downside is that there's no live chat option, and customer support is only available from 9am to 10pm on weekdays and noon to 8pm on weekends. Outside of those hours, your only option is to send an email, and there's no way of knowing when you're likely to get a response.
Free Daily Spins is covered by the licence that Small Screen Casinos Limited holds with the UK Gambling Commission under account number 39397.
Final Verdict
Free Daily Spins is worth checking out for the welcome offer alone. It costs you nothing to give it a try, and if you win anything, it's yours to keep. There's no downside to that promotion. Once you've used up all your initial free spins, though, there isn't much to keep you interested unless you happen to win big on the ongoing free spins incentive – and to do that, you'll likely have to log in most days. Free Daily Spins is a great casino to visit, but for most players, it's unlikely to become their new favourite.