FSB Technology Limited Casinos
FSB Technology is a casino and sports betting company with one active site. The only remaining FSB Technology Limited site is Jennings Bet. 
FSB Technology (UK) Limited is based at Moray House, 23-31 Great Titchfield Street, London, W1W 7PA.
Similar to FSB Technology Sites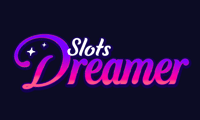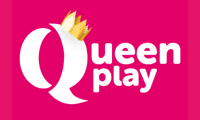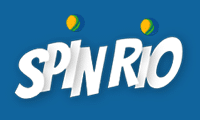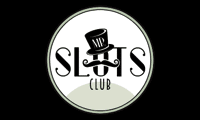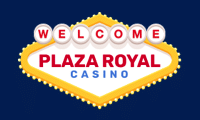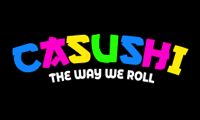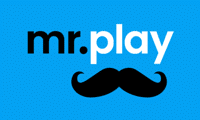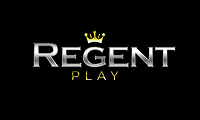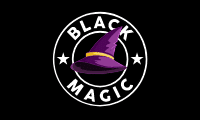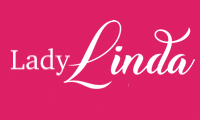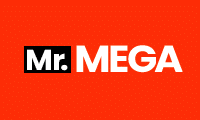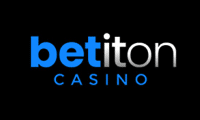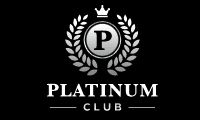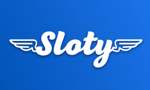 All FSB Technology Sites 2022
We don't know what the future holds for FSB technology. This casino network company used to be enormously active on the sports betting scene and managed a number of high-profile brands like Black Bet, Black Type, MJ Sports, Toals, Sport Dec and Quinn Bet. All of those sites are now in the hands of other people or closed down. The one remaining FSB Technology site is Jennings Bet, which is operated on a white-label basis with the assistance of a third party. Ending up with only one active brand is unlikely to have been the plan for FSB Technology as recently as twelve months ago, but let's take a closer look at it.
Jennings Bet
The Jennings Bet name might be familiar to you if you like to do the majority of your sports betting in person and you live either in or close to London, England. There's only one Jennings Bet shop outside the south of England, and you'll find it in Wigan. The other eighty-three are either in London or on the outskirts of the nation's capital city. The Jennings Bet brand is arguably a bigger deal in person than it is online, but the site is happy to take electronic bets and is capable of offering more than a few things that you wouldn't be able to do in a real Jennings Bet store.
It almost goes without saying that Jennings Bet offers a comprehensive sportsbook. There would be no point in the site existing if it didn't, as the ability to bet on sporting fixtures is what players come to Jennings Bet for. However, the Jennings Bet website, as powered by FSB Technology, also offers virtual sports betting and a fairly extensive casino. When we say "casino," we mean both online slots and a full live-dealer casino with in-person video events. There are well over 1200 games at the Jennings Bet site, more than 1000 of which are slots drawn from the hottest providers on the UK scene. There are even a few promotions at Jennings Bet tailored for players who've come to the site to use the casino rather than the sportsbook, so it's worth checking the relevant section of the website if that's what you're interested in. This isn't the most modern or slick-looking casino site you're ever likely to see – far from it, in fact, but it's perfectly serviceable and provides more than you might expect from it when you first land on its homepage.
About FSB Technology (UK) Ltd
FSB Technology History
FBS Technology (UK) Limited was founded in 2007, which was a pivotal year for online sports betting in the UK. Mobile technology had progressed to the point where placing bets using a mobile device was possible for most players, and so a whole new way of interacting with customers had been born. A large number of new sports betting and casino companies opened in the hope of taking advantage of this new trend. FSB Technology was one of them. They believed that this exciting new trend, coupled with a general relaxation of gaming regulations in Europe, would open up new opportunities. They were right.
The early years of FSB Technology (UK) Limited were all about harnessing technology and using it to the company's advantage. FSB Technology was one of the first companies to start offering live feeds of games and fixtures to its websites and made waves in the industry by attracting senior staff from huge names like Betfair and Sporting Bet. For a time, FSB Technology threatened to become one of the biggest names in the marketplace. Its breakthrough moment never quite came, though, and in recent years the company has shrunk to the point where it's only responsible for the running of a single brand – Jennings Bet. Still, though, the company is believed to employ just under 100 people and is thought to have made about £25m in the past twelve months, so there's still hope for recovery in the future.
Carrying On Regardless
If FSB Technology is in trouble, you'd never know it from looking at the company's official website. It's made clear from the promotional video that starts playing as soon as you arrive on the homepage that FSB Technology is still open for business and still looking for new white-label partners. In fact, this seems to be the company's entire focus at this point in the 2020s. FSB Technology is no longer interested in owning and operating casino sites of its own – it's far more interested in building them for other people. That's evidenced in the motto that appears about halfway down the FBS Technology homepage, which is "crafted by us, curated by you." FSB claims to "work hand in hand with global operators" to create their ultimate sports betting and iGaming experience. The only "global operator" we're aware of FSB Technology working with at the moment is Jennings Bet, but there have been others in the past, and there's no reason to think that there won't be others in the future.
FSB Technology has taken a "four Cs" approach to its white-label pitch; choice, control, collaborate and curate. Customers (and potential customers) have full choice over what they do and don't want including in their bespoke iGaming platforms, control over how strategy is implemented, collaboration with FSB Technology's team of in-house data and iGaming experts, and then the less well-specified "curation" of "optimal solutions" and "value chains." FSB Technology claims that the sportsbook it can offer is market-leading and perfectly formulated for live and mobile betting. The platform covers more than four hundred thousand sporting events each year and comes with access to what FSB Technology feels is an industry-leading risk management setup. They've stress-tested their platform and believe that it's capable of handling seven hundred bets per second without breaking down. For those wanting to build traditional online casinos and slots websites rather than sports betting sites, the FSB Technology platform comes with more than five thousand slot and table games. That's an enormous number, and as evidenced by Jennings Bet, there's no obligation for a partner site to offer all of those games at once, but it's a larger portfolio than you're likely to find on offer through most white-label platforms.
The FSB technology platform also includes in-person point-of-sale and self-service tech for anyone who might be in need of it, so it's possible to power a betting shop using FSB's software and hardware, too. FSB claims to process millions of bets every day across four continents. Based on that claim, it seems likely that the company's in-person business is now more important to its prosperity than anything it's doing online.
Latest FSB Technology News
FSB Technology (UK) Limited might not have as many websites to look after as it used to, but the company is certainly finding ways to stay busy without those sites. The news section of the company's official website is kept up to date and confirms that there's been a lot going on behind the scenes with the company during the past twelve months. Most recently, they've been seen at the most recent ICE event, where the company's CEO Dave McDowell showed off the latest developments with the FSB Technology sportsbook platform on ICE TV and other senior members of the FSB team walked onlookers through the facial recognition software that FSB now uses within its SSBT terminals. While they were doing that, FSB staff back at the company's HQ were putting the final touches to a deal that will see FSB Technology's services go live in the Canadian province of Ontario for the first time. FSB Technology might have a lower profile in the UK than it's had for some time, but the company appears to be making up for that by expanding abroad.
North America could plausibly become the main focus of FSB Technology's operations in years to come. The USA is opening itself up to sports betting one state at a time, and FSB Technology is moving in on those states. The most recent sports wagering deal they signed in the US will allow them to start offering their platforms in South Dakota. The company also attended SBC's North American Summit in 2021, which was billed as the largest and most important sports betting and iGaming event in North America that year.
FSB Regulatory Issues
For as long as FSB Technology (UK) Limited continues to operate in the United Kingdom, it will have to maintain a licence with the UK Gambling Commission. That remains true even though the company is now down to one active site – and the fact that it's down to one active site might have something to do with the company's relationship with the regulator. In May 2020, FSB Technology (UK) Limited found itself on the wrong end of disciplinary action from the UKGC. Ever since then, the company has been letting go of long-standing casino and iGaming sites one at a time. That could be nothing more than a coincidence, but the timing is interesting.
The story of FSB Technology's regulatory issues is that the Gambling Commission undertook a section 116 review of FSB's operations and identified failings with the company's anti-money-laundering and vulnerable customer protection policies. Specific examples highlighted by the Gambling Commission included a customer who lost £282,000 over eighteen months betting with FSB Technology Limited but was never asked to provide adequate source of funds proof and an incident in which more than two thousand self-excluded customers received marketing emails from one of FSB Technology's white-label partners. General concerns were raised about the level of oversight that FSB had of its third-party partners. New operating conditions were attached to FSB Technology's licence as a result of the review, and the company agreed to pay £600,000 to the Commission in lieu of a formal financial penalty.
What are players saying about FSB Technology Limited casinos?
The following reviews were written by players who have recently played at sites operated by FSB Technology (UK) Limited sites and wanted to share their experiences with others. We've edited some of their comments for the purposes of clarity and brevity. 
24-Apr-2022 Jennings Bet review by Muhammad:
The markets that Jennings Bet offers access to are good, but customer support is poor. No live chat and no telephone number. It took me nineteen days to get a withdrawal of £701 from them. They paid up so they're legitimate but they don't seem to like you winning and they're hard to get hold of. – source: TrustPilot
15-Mar-2022 Jennings Bet review by Jacob:
I think they need investigating. The house edge they have on their blackjack games is crazy, I've never seen dealers get cards like them. They never go bust. I'd love to see the real RTP. – source: TrustPilot
14-Mar-2022 Jennings Bet review by JP:
I asked them whether they offered any promotions or free bets and they said no, it's not something they do. They have to be the only sports betting company not offering free bets in 2022. I like getting perks occasionally so they'll be getting mo more money from me. – source: TrustPilot
30-Jan-2022 Jennings Bet review by DKO:
I love Jennings Bet. You make your bet and you win or lose, it's easy. The odds are guaranteed and the service is great so long as you deal with them over the phone. What more do you really want? – source: TrustPilot
10-Dec-2021 Jennings Bet review by J Reeves:
This company is very happy to take your money every day of the week but when you win some back from them they don't like it. Don't even play with Jennings Bet. – source: TrustPilot

08-Jul-2021: JenningsBet by Nina:
Got a great response from this casino, their payout methods were super fast. Winning was good and the staff was cooperative. – source: TrustPilot
06-Jul-2021: QuinnBet by Mike:
Faced some problems last night, but in the end, I managed to win alot. Almost doubled my deposited money and withdrawals were also processed on the same day. – source: TrustPilot
03-Jul-2021: QuinnBet by Kevin:
Great customer service and software providers were very popular, games very latest and deposits were fast. – source: TrustPilot
02-Jul-2021: QuinnBet by Lyon:
They got the best customer service in town, had some queries but they were very fast to deal with. Withdrawals were cleared in one hour. – source: TrustPilot
23-Jun-2021: JenningsBet by Colin:
Disgusting casino they didn't pay me out fully, my winnings are still pending at this casino. – source: TrustPilot
Full List of FSB Technology Sites
Active FSB Technology Casinos
The only active FSB Technology (UK) Limited site is Jennings Bet (jenningsbet.com), which operates on a white-label basis. 
Inactive FSB Technology Casinos
These are casino sites that once operated on the FSB Technology (UK) Limited platform but have since been closed down or transferred away. 
7 Best Bets (7bestbets.com)
Sport Dec (sportdec.com)
Black Bet (blackbet.co.uk)
Black Type (blacktype.bet)
Bruce Betting (brucebettings.com)
Go Wager (gowager.co.uk)
Quinn Bet (quinnbet.com)
Dafabet (sports.dafabet.com)
Toals (toals.co.uk)
MJ Sports (mjsports.bet)
Toals Bet (toalsbet.com)
UK 1xBet (uk-1xbet.com)