Gala Spins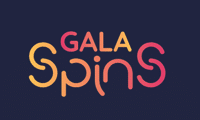 Gala Spins sister sites include Gala Bingo, Gala Casino, Coral, Betdaq and Ladbrokes.
Gala Spins (galaspins.com) is operated by LC International Limited, Principal address, Suite 6, Atlantic Suites, Gibraltar, GX11 1AA.
Sites like Gala Spins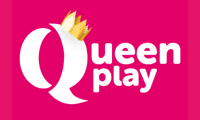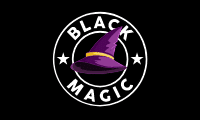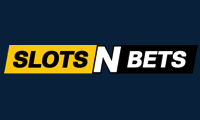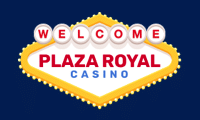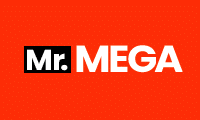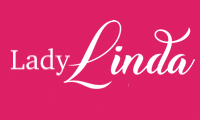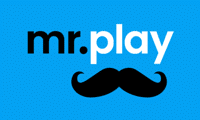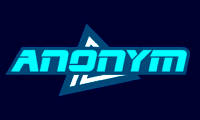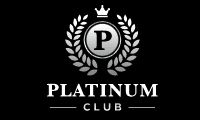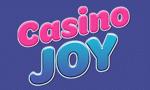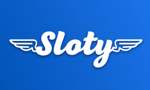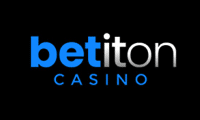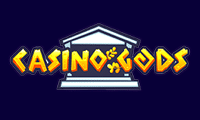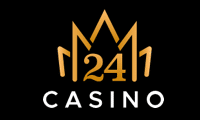 Can Gala Spins be trusted?

★★★★★
Gala Spins is a 4 Star trusted casino, here's why
1. Cookies popup

YES – A message prompt is shown to users which informs them about the use and storage of cookies on this website.

2. Mass Media Adverts

NO – Although, Gala Spins casino has a Youtube channel it does not have any advertisement based videos.

3. Casino look and feel

GREAT – The background images on this casino are of high-quality and all the buttons and interactive elements are responsive as well.

4. Trustpilot Score

BAD – Gala Spins has been rated 1.5 / 5 according to reviews from 106 different players.

5. Payment Options

GOOD – There are a bunch of well-trusted and reliable payment options available on this casino.

6. Help Options

Good – Live chat and email support services are provided to all users on Gala Spins Casino.

7. Operator country

TRUSTED – The owning company of this website is operating its casinos from GX11 1AA, Gibraltar.

8. UKGC Records

EXCELLENT – The license number under which this casino is licensed by the UKGC is 39069, and this casino or its licensee have never been fined.

9. Key Bonus Terms

GOOD – A wagering requirement of 20x the bonus amount is required before withdrawals.

10. Slot Developers

FAIR – There are a few well-known names, like Blueprint Gaming and IGT, providing their games on this website.

Overall TRUSTSCORE >>>
★★

★

★★ – 4/5 Stars
Gala Spins is reliable
What are players saying about Gala Spins?
Here are our condensed / reader's digest summaries of recent player reviews of Gala Spins.
05-Jan-2022 by Katherine:
I'm thinking about closing my account. There's no fun when you never win anything. Maybe I suddenly became unlucky, but it doesn't feel right. – source: TrustPilot
01-Jan-2022 by Martyn:
I got a win with my second deposit, but then couldn't hit a winner anywhere after my first withdrawal. I ended up self-excluding from their casinos. – source: TrustPilot
15-Dec-2021 by Angela:
Today I won more than £7000. My identity verification documents were approved same day and I should hopefully get my money in 2-3 days. – source: TrustPilot
08-Dec-2021 by Miss Hall:
Customer service refused to give me the information I needed to make a format complaint. They said I was confused about my winnings but they're lying. – source: TrustPilot
07-Dec-2021 by Moira:
I'm having issues with games buffering and reloading. They say it's a problem with my connection but I'm not having the same problem elsewhere. – source: TrustPilot

14-Feb-2021 by Tony:
This casino is a scam. I have been losing for a month straight. The management does not listen. The live chat is useless and payouts are slow. – source: TrustPilot
07-Feb-2021 by Nicholas:
I got blocked right after I deposited for the first time on this casino. I contacted the support and had a long conversation with them but they did not unblock me. – source: TrustPilot
06-Feb-2021 by Garry:
I wagered over £2000 on this website and won only 20$. I asked their support if the games are rigged and they did not reply to me. – source: TrustPilot
04-Feb-2021 by Kate:
This casino is useless. They provide bonuses and lets you play but will not let you verify. I sent the documents they asked for several times but I still cannot verify making payouts impossible for me. – source: TrustPilot
03-Feb-2021 by Henrik:
Deposited £and got a free £10 bonus. I turned that money into £468 and requested a cashout. My request was processed within the same day and they transferred the money to my bank account. – source: TrustPilot
31-Jul-2020 by Jones:
I forgot my password and too many attempts blocked my account. I tried calling them but no response and they ignored me when I emailed them. – source: WhichBingo
18-Jul-2020 by Lenny:
Closed my account the 2nd day I signed up. The games are terrible and the odds are very low compare to other casinos.. – source: WhichBingo
29-Dec-2019 by Sam:
Galan Spins was a good casino at the beginning but nowadays they do not care about their players. I tried contacting them several times but they did not respond at all. – source: WhichBingo
25-May-2019 by Anders:
The games on this casino do not pay much. The website is outdated and keeps crashing. I played for a week and overall my experience was horrible. – source: WhichBingo
18-May-2019 by Harris:
I enjoy playing on this website with my friends. This casino provides a great selection of games for us to enjoy and the cashouts are fast too. – source: WhichBingo
New Gala Spins video advertisement
Released to air in May of 2021, Gala Spins has produced a new television advertisement that can also be found on YouTube, as of September 2021; however, this channel is new and only has one video posted to it, so this may not be a legit channel. The video advert, however, is legit, as one of the women found in the advert can also be found on the home page of the Gala Spins casino site. The YouTube video is titled "Gala Spins – Meet Britains Spinners – Welcome Offer" and features two women playing on the mobile version of the casino in two different scenarios. The first woman is seen sitting in a busy allotment "playing Irish Frenzy while munching a marrow", and the second woman is dressed fashionably, stood in a fancy room, and is seen to be playing "Polar Paws whilst holding a ferret". There are also two other players that can be seen in an extended version of the video, including a man spinning around in a suit playing "Reel King in a dance hall", as well as another man out in the countryside playing "Starburst whilst looking for owls". These four games are all available to be played on the Gala Spins site, and these may be some of the more popular games thanks to this advert mentioning them. This advert aims to show how so many different types of people in different situations can and do enjoy playing Gala Spins.
This advert is fairly straightforward, with each character spinning on the spot (appropriate, considering the casino name), using alliteration in the voiceover to make it light-hearted and humorous, and uses real people playing the online casino games to show that anyone can play and makes it more relatable for the audience. The video ends by introducing the site's welcome offer, that requires players to spend £10, to which they will then receive a "£20 bonus plus 30 free spins". This offer is showcased on a tablet which shows the download buttons to get the app – this is more a more modern technique to use: rather than simply flashing the offer on the advert, it shows it on a tablet, something that you might use yourself to play the mobile version of the casino. This advert will be the first in a series of many adverts that showcase the different variety of players that can be found at Gala Spins. Although, this first advert was released in May, and four months later (at the time of writing), there is no second advert to be found. Perhaps Gala Spins are still working on this batch of video adverts, and we will hopefully get the next ones very soon!
Celebrity Juice Sponsor
As of April 2021, Gala Spins are the proud sponsor of ITV2's Celebrity Juice, starring popular and well-known host Keith Lemon. There are a series of different but similar adverts that will be shown, advertising the mobile app that can be downloaded onto your mobile devices. Each separate video shows a different object disrupting the gameplay on Gala Spins. Some examples of these adverts include: a cake falling from the sky, an aubergine swinging on a rope, leaves blowing across the screen, or a feather duster tickling the phone. These different adverts provide some variety, and it means that the viewers are not seeing the same thing every time the advert pops up, but it still manages to follow the same theme to stay consistent. With such a huge television show to be associated with, Celebrity Juice will likely help bring a lot of audience traction to Gala Spins and its super fresh promotions. The TV show airs at 10pm, so the adverts will be played at an appropriate time to attract the right customers, and steer away from younger audiences. The advert also does include a disclaimer in the corner of the screen, showing "BeGambleAware.org", and shows an 18+ logo. Jonathan Bowden, the director of Gala Brands said that they are "thrilled to be sponsoring the new series of Celebrity Juice", calling it a "fun filled show" that will appeal to the appropriate target audience at Gala Spins.
Gala Spins on social media
Gala Spins has an unverified Instagram account (@galaspins) with just over 2k followers, which is unfortunately rather unpopular, gaining 0-2 likes on their most recent posts. However, as highlighted in their Instagram stories, in June 2019, Love Island star Megan Barton Hanson, who boasts a huge 1.6m followers, featured in a "Celeb Q&A" to promote the holiday giveaway to Majorca, and announced the winner live on the Instagram page. This would have attracted a decent audience, which would likely range from 18–24-year-olds, who may have not previously heard about the casino. It is unknown if Megan promoted this on her own Instagram, but if she did, then it would have received a lot of views coming from her page. Unfortunately, this is the only story highlight of its kind, and another similar promotion would definitely be helpful to attract more customers.
Gala Spins also have an unofficial Twitter account (@galaspins), which has just over 900 followers. Again, similarly to the Instagram account, the posts receive very low levels of interaction, but the posts on both accounts follow a similar theme. The majority of the recent posts on the Twitter page consist of hash tagging different yearly events or holidays, such as "#NationalBaoDay" or "#NationalBeachDay". This is likely in an effort to attract more followers and interactions, but it has not worked too well for the page. The Gala Spins Facebook page follows suit, with over 7k page likes, but disappointingly low levels of interaction. The page posts promotions and adverts for the site, just like on the Instagram, and hashtags national event days, like "#InternationalCoffeeDay". But although Facebook is likely their best platform for their target audience, they still do not receive much audience interaction, which may be something the advertising team could work on in order to attract more customers.
Gala Spins Review 2022
Gala Spins (galaspins.com) was established in 2016 by Gala Interactive (Gibraltar) Limited, regulated and licensed by the UKGC. Gala Spins features a variety of exclusive spins and jackpots with daily bonuses and prize games.
Gala Spins is well known for its specials and its interactions with customers. Because of the big amount of traffic they produce, they are capable of giving out many promotions and a big amount of prize money on a regular basis. But what's the offer of Gala Spins? What can you expect when handing in your deposits?
New Players Welcome Offers
Gala Spins gives out some pretty solid offers. The biggest one is displayed directly on the main page. If you deposit £10 worth of cash, you are able to play with money worth £20. In addition, 30 free spins on the Big Banker Slot are granted for new players. Free spins need to be used within 7 days after the deposit, the bonus is unlocked after successfully reaching the x20 deposit wager on your personal deposit.
The exciting welcome offers available for players at Gala Spins was to spend £10 or more on any of Gala Spins online games when making the first deposit, will get a £20 bonus to use on any game and 30 free spins on The Goonies and this welcome bonus carries a 20x wagering requirement.
Monthly Promotions
In the year 2021, promotions are a huge thing for players playing at Gala Spins. Apart from the Welcome Bundle, there a lot of Specials to choose from, such as quests that unlock goodies, free spins and cash bonuses, as well as a lot of game-specific promotions. From time to time, you'll get free spins on big games like Starburst to earn more money.
At Gala Spins they offer Real Steal Daily Challenges that to play qualifying games with the minimum amount to win a chest reward with free spins or tokens, the qualifying in order from Monday to Sunday are Sakura Fortune, Durian Dynamite, Eastern Emeralds, Pied Piper, Hall Of The Mountain King, Ticket To The Stars and Ivan & The Immortal King.
More offers and promotion like Stake £20 on Slingo Rainbow Riches to get £10 cash, Mission possible that complete each set of challenges to win six brand new prizes, Daily Mystery Bonus that to win 20 free spins or £20 and get it the same day by spending £30 on any game within a day. The VIP Slingo love island SharePoint will give players a chance to rewarded with £3,000.
Pros and Cons
Gala Spins is great for small players. The wagers are set pretty low so that nearly anybody can access the bonuses. The quest brings up an adventurous feeling so that players are kind of challenging themselves to become better at gambling day by day. The only downside is, that some promotions can't be looked up before creating an account. This means, that new players can't have a look at every feature that is given.
Featured Slots and Casino Games
There is a great variety of games given at Gala Spins. In the year 2021, they are planning on even upgrading their amount of games. Gala Spins is not only known for bestsellers like Starburst, Book of Dead or the infamous Megaways themed games, players are also held to test out some exclusive games like Stacked to the Max. They are all based on an RTP that is very high and grant money that is jackpot worthy. Apart from Slots, players can also check out some scratch cards, jackpots, Slingo and premium slots.
The main game providers for Gala Spins are Playtech, Ash Gaming, Bally, IGT (WagerWorks), Gtech G2, Blueprint Gaming and Barcrest Games. Gala Spins's games type includes slots, Slingo, prize games, scratchcards, new games, mega ways and jackpot, games are available on both PC and mobile devices.
Gala Spins offer of popular games includes Legend of the Jaguar about discover lost treasures from Sunfox Games which released in March 2018, it is a 5 reels 3 rows and 243 betway slots with an avalanche, free spins, free spins mode choosing, free spins multiplier, multiplier, respins, scatter symbols, stack and wild features, its RTP is 96%. Starmada Exiles provided by Playtech released in May 2019, it is 5 reels 3 rows and 25 betways slot game, Starmada Exiles slot game has substitution symbols, free spins, scatter symbols and wild feature. Bombs by Playtech released in March 2019 is 5 reels 7 rows slot and 7 pay lines with an RTP of 96.61%, game features are substitution symbols, free spins, multipliers and scatter symbols.
Deposit and Withdrawal Methods
The great variety doesn't stop here. Gala Spins offers payment options like Apple Pay (paying via Smartphone, ideal for gamblers that like mobile gambling) and Paysafe, which is one of the best known prepaid options on the market, as well as multiple options in the field of credit cards. Gamblers have access to far more than 10 different options of payment.
Gala Spins accepts deposit and withdrawal methods of EcoPayz, Maestro, MasterCard, Neteller, PayPal, PaysafeCard, Visa, Skrill and Skrill 1-Tap. The withdrawal time will be different depending on the withdrawal option selected.
Customer Support and License
Gala Spins is managed and operated by LC International Limited and is licensed by the Gambling Commission of Great Britain as well as the Gambling Commission of Gibraltar. Players from all over the world are regulated and protected by the law, based on these licenses.
Customers can ask for help via email or Facebook. The questions are presorted based on the topics so that communication is kept pretty easy.
The Verdict
Gala Spins needs to be kept in mind when you are in search of a new website. The customer support is great, the variety of games contains more than enough options to win something and new players are very welcome. What also could you ask for? Gala Spins is an alternative for the most existing.
Gala Spins Sister Sites 2022
Gala spins sister sites in 2021 are Ladbrokes, Gala Casino, Gala Bingo, Coral and Betdaq. Let's look closely at their offering for UK online players.
Gala Casino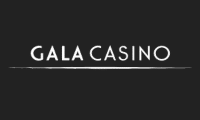 Another Gala Spins's sister site named Gala Casino, at Gala Casino new players can't £40 bonus and 20 free spins on the first deposit of £20 – with 35x wagering. Software providers of Gala Casino are Playtech, Microgaming, NetEnt, IGT, NextGen Gaming and Inspired. The featured games of Gala Casino include The Win Genie, Regal Jewels Winstreaks, The Greatest Train Robbery and The Chase Slot. Gala Casino accepts payment methods of EcoPayz, Maestro, MasterCard, Neteller, PayPal, PaysafeCard, Visa Debit, Visa and Skrill.
Gala Bingo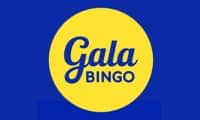 Gala Spins has a sister site named Gala Bingo, at Gala Bingo new players can get a £50 welcome bonus at the first bingo deposit of £10 as a minimum. Software providers of Gala Bingo are Playtech, Ash Gaming, IGT, WMS, OpenBet, Amaya, Quickspin, Eyecon and Revolver Gaming. The featured games of Gala Spins include Emoti Collect, Elvis Lives, Fishin' Frenzy Scratchcard, and Starburst. Payment methods are M Bank Wire Transfer, ClickandBuy, EcoPayz, Maestro, MasterCard, MyCitadel, Neteller, PayPal, PaysafeCard, Skrill, Solo, Ukash and Visa.
Ladbrokes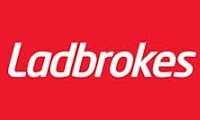 Ladbrokes has a wide range of gambling options including a sportsbook, bingo site, casino site, games site and a live casino, plus a poker website. So no matter what you are looking for to spend your money, Ladbrokes has you covered. Let's presume you are looking for slot games, so the category that best applies to you is Ladbrokes Casino. New players here can get a £50 welcome bonus when they spend and play through £10. As always this has some terms attached and in this case, it's 40x wagering on the bonus only. Ladbrokes is a solid choice as a Gala Spins sister site 2021.
Coral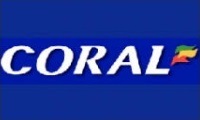 Coral Casino is also continuing the trend of offers in this LC International limited group (which stands for Ladbrokes Coral (not sure why it's not Ladbrokes Coral Gala but anyway I digress). The offer is play through £10 and get wait for it…..£50 yes in casino bonus. Again this has 40x wagering in what now seems to be the group's standard welcome offer. Coral has been around for decades and despite numerous facelifts, it still feels like a very dated and uninspiring gaming site.
Betdaq
New customers at Betdaq can get up to £1,000 Cashback on the first month's commission. This may sound like a strange offer and it is because Betdaq is what we call a betting exchange, so rather than make a bet directly with a bookmaker, you can make bets against other players. Betdaq also has the standard casino games and sportsbook offering like other sites, but it also has this special exchange as a USP.
Gala Spins Sponsorships
Gala Spins, is although not a household name in the online gambling scene, the residents of the UK are quite familiar with its ever-growing name as the site continues to cop sponsorships with high-end brands both online and physically. Just recently, Celebrity Juice welcomed Gala Spins as its official sponsor. If you aren't aware of Celebrity Juice, which is highly unlikely, it's an award-winning show that has been running on ITV2 since 2008, and now Gala Spins as its official sponsor, the show will run at 10 pm for a series that will go on for eight weeks, with the infamous Keith Lemon as its official host.
However, while we're on the subject of sponsorships, Gala Spins had recently been amidst quite a controversial situation where their Facebook ad got by the ASA for a seemingly irresponsible ad that aired back in the month of August 2020. This prompted the banning of their ad was solely due to the reason of "Being appealing to Children" which was inflicted due to the presence of children toys and the captions that made it seem like it was directed towards children, which just goes to show that as much as Gala Spins is trending right now, it's had its fair share of ups and downs.
Gala Spins TV Adverts
2020 – Meet The Players
Back in 2020, the year that hasn't been kind to many of us, Gala Spins came out with a TV ad titled as "Meet The Players", and while the might name might suggest the introduction of new characters in an online RPG game, it was solely the promotion of the availability of Rainbow Riches, one of the most infamous video slots that the site currently has on their site, loved by thousands of players that play on their site.
Coming back to the ad, the ad displayed multiple characters as you'd see back in the day of arcade games where players would select certain players, and when you'd hover over them, they'd do their signature style moves. The only difference here is the use of real humans as characters, so the quality factor of the characters themselves are quite high. Talking again, the ad is quite short and ultimately reveals Rainbow Riches promo at the end.
Gala Spins Sister Sites
Gala Spins Social Media
| | |
| --- | --- |
| Twitter | twitter.com/galaspins?lang=en |
| Facebook | facebook.com/GalaSpins |
| YouTube | youtube.com/channel/UC3SRQu6iUL2Ml6xClp8LW8Q |
| Instagram | instagram.com/galaspins/?hl=en |