Gala Spins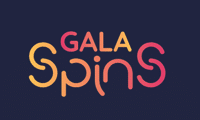 Gala Spins sister sites include Gala Casino, Party Casino, bWin, Cheeky Bingo, Foxy Bingo, Foxy Games, and many more. 
Gala Spins (galaspins.com) is operated by LC International Limited, Suite 6, Atlantic Suites, Gibraltar, GX11 1AA.
Sites like Gala Spins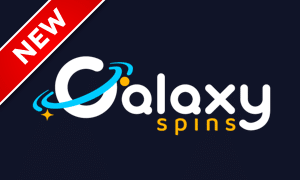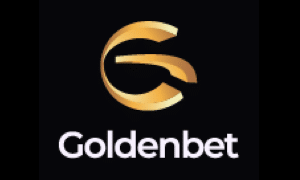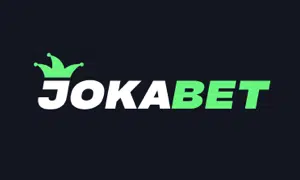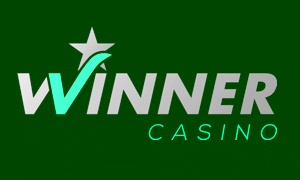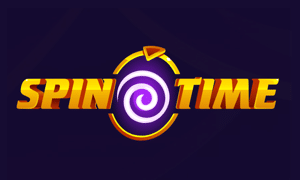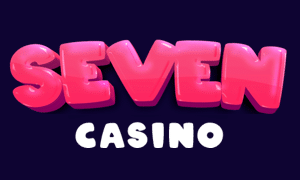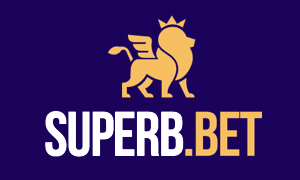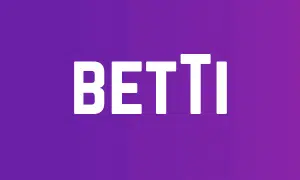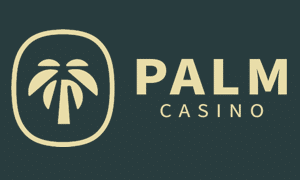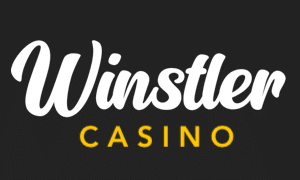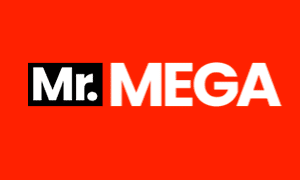 Gala Spins Sister Sites
Foxy Games
Foxy Games is a casino site that shouldn't need any introduction to the majority of the British public. The brand was long associated with the now-defunct "Jeremy Kyle Show," and has a high profile on British television thanks to its fox mascot and the northern comedian inside the costume. The name "Foxy Bingo" might resonate more than "Foxy Games," but Foxy Games is where Foxy Bingo players go when they want to play slots and chase jackpots rather than filling in bingo tickets. Gala Spins sister sites don't come any more high profile than this. To be honest, iGaming sites in the UK don't come much more high profile than this, either.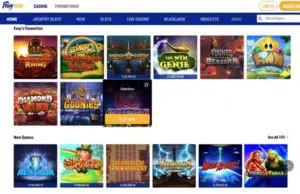 Party Casino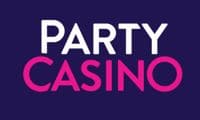 Party Casino is a casino site that was created by LC International Limited to cash in on the success of the more familiar Party Poker brand. It's been partially successful in that endeavour. Party Poker remains far better known, but Party Casino is a growing brand that might yet do well for its owners. For now, though, it's one of the lesser-known Gala Spins sister sites. If we were to nitpick, we'd say that it needs more to define it as "different." The offerings at Party Casino are virtually identical to the offerings at Gala Spins. We know there will inevitably be similarities when casinos share a platform, but it should still be possible to give a brand some individual flair. Recent eye-catching sponsorship deals with the McLaren F1 team and other big-money clients may prove to do the trick in terms of raising Party Casino's profile.
Cheeky Bingo
The branding of Cheeky Bingo is a good example of what we were talking about in relation to Party Casino. Based on content alone there's nothing to set Cheeky Bingo apart from any of the other bingo brands on the LC International Limited platform, and we're talking about some big brands. It takes something special to get noticed when you're shoulder to shoulder with Foxy Bingo and Gala Bingo, but Cheeky Bingo manages it with a literal cheeky smile. It's a place where you can play bingo without taking it seriously, but still has access to seven-figure prizes for the luckiest of all its many players. Its 2022 makeover took away some of the personality the site once had, but it's still one of the most charismatic of the Gala Spins sister sites even despite that loss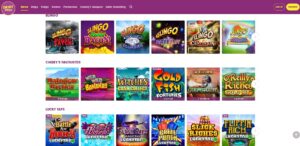 Gala Casino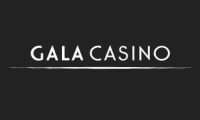 Gala Casino is the most obvious Gala Spins sister site. This site and Gala Bingo complete the trio of Gala brands, of which Gala Casino is the hardest to define. Gala Bingo doesn't need an explanation because the clue is right there in the name. Gala Spins is, very obviously, a slots-orientated site. Gala Casino is still mostly about slots, but it wants to give you that big-time casino feeling at the same time. It goes for a broader and deeper range of casino games than Gala Spins and so if getting that full range is important to you, you might prefer it to its siblings. It's a moodier place to come and play casino games, though, with a somewhat muted visual tone.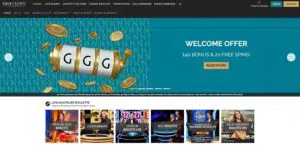 Bwin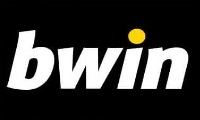 Bwin stands out from the rest of the LC International Limited casinos and Gala Spins sister sites like a sore thumb. Almost every one of the other sister sites is either a bingo site or a fun-orientated casino site. Bwin is very much a sports betting website, and has been ever since it was launched. It didn't always belong to LC International Limited, but when the parent company decided it wanted to get into sports betting it could scarcely have made a better choice of acquisition. It's a familiar sports betting brand to customers on the internet, and will allow you to place bets on just about any sporting contest that might tickle your fancy.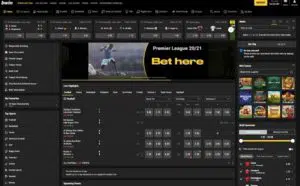 Coral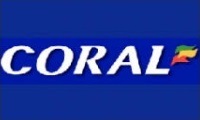 Coral is another brand that should need no introduction whatsoever to anyone who's been around the UK betting scene for a while. If you regularly bet on sports, it would amaze us to hear you've never placed a bet with Coral before. Even if you've never visited their website, you've probably placed a bet with them in person inside one of their many UK high street shops. There's almost a century of history at Coral, which launched in 1926, but it's moved with the times. It still offers bets on horse racing and greyhound racing as a sample, but in recent years it's also begun to accept bets on virtual sports.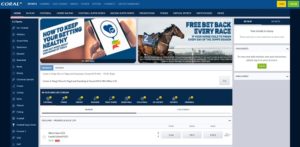 Ladbrokes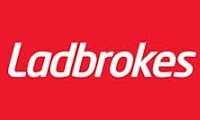 We said there was nearly a century of history at Coral. There's well over a century of history attached to the Ladbrokes brand, which launched on the British high street in 1902. It's one of the oldest and most trusted gambling brands in the country, and a feather in the cap of LC International Limited. Every casino network company in the land would love to get their hands on Ladbrokes, but it's not for sale. What is for sale at Ladbrokes is the chance to bet on any sport, anywhere, at any time. Like Coral, it's moved with the times and opened itself up to virtual sports betting as well as the real thing. It's also not a bad place to come looking for sports news even if you're not interested in placing a bet that day.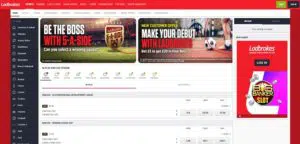 Gala Spins News
: This week, a review by scams.info scrutinised Gala Spins, questioning its legitimacy as a gaming site. Interestingly, despite affiliation with renowned sister sites, the article deemed it an average choice for online gambling, especially for newcomers. The casino was dubbed as a relatively modest establishment in the vast online casino landscape, focusing primarily on slot games, and lacking table games or live dealer options. However, it boasts a diverse selection of slots from reputable software developers like BetSoft, IGT, and QuickSpin, ensuring quality gaming despite its smaller scale. As found by the lead author, key features include the inclusion of Slingo games and a live chat function.
The reviewers found that the security measures are robust, with games and data security verified by iTech Labs, Sectigo, and GamCare. The site provides popular payment methods and is noted for its fast payout times. The review thoroughly vetted Gala Spins, confirming its legitimacy and compliance with UKGC licensing requirements. Key safety indicators include high-end encryption for data protection, fairness testing of games by independent auditors, secure payment methods, and resources for responsible gambling. Notably, after penalties by the UKGC in 2016 and 2017 for policy breaches, the operator has revised its approach to comply fully with regulations. Should you run into any issues, customer support is accessible through a Help button, leading to an FAQ section and options for email or live chat assistance. The site's design is user-friendly, though some aspects, like game categorisation and external link redirections, could be improved. Lastly, Gala Spins is optimised for mobile use without the need for a dedicated app, ensuring a seamless experience across devices.
: Megaways online slot games are somewhat hard to miss when you hit an online casino. Nevertheless, this week, the Gala Spins sister sites decided to put some of the most exemplary Megaways games fresh in the minds of their members. On a new page, Gala reminded players that Megaways games offer a diverse range of themes, prize opportunities, and unique features, which makes them highly engaging for players. Megaways slots stand out due to their innovative design, offering a variable number of symbols on each reel with every spin. This results in a constantly changing number of possible ways to win, in stark contrast to traditional slots which are limited to a set number of pay lines. While standard slots typically offer up to 243 ways to win, Megaways mechanics can lead to win possibilities that soar into the tens or hundreds of thousands. There are even Megaways games that can stretch up to one million pay lines! This unpredictability and the substantial increase in potential winning outcomes are what make Megaways slots particularly appealing. The inclusion of cascading reels in many titles adds to the excitement, allowing multiple wins from a single spin.
Playing Megaways slots at the Gala sister sites is straightforward and mirrors the experience of classic slots, with a few exciting differences. The process involves selecting a game from Gala Spins' diverse collection, setting a wager, and spinning the reels. The Gala sites are great spaces for UK players to enjoy Megaways slots; they offer a comprehensive range from top providers. Furthermore, the site is optimised for both desktop and mobile use, ensuring easy access and a high-quality gaming experience.
: Betfair's recent promotional offers have been evaluated by The Telegraph as quite competitive, which wouldn't really be news about Gala Spins had it not been for the fact that the article compares the promotions to those of other casinos like the Gala Spins sister sites. The current Betfair promo allows new users to bet £5 and receive £20 in free bets, which equates to an enticing 400% bonus on the table, providing a substantial incentive to explore the wide range of markets the bookmaker offers. The offer, however, comes with the caveat that the free bets must be claimed within a week, which could be restrictive if the timing doesn't align with the user's interest in available betting events.
In the rapidly expanding casino space, Betfair also extends an offer of 50 free spins with no deposit required, and another 50 spins upon a £10 bet on Daily Jackpot games. This offer stands at a 100% bonus to stake percentage. In comparison, Gala Spins proposes spending £10 to receive a £20 slot bonus plus 30 free spins, translating to a 300% bonus. While this is a generous alternative, the suitability of these offers can vary greatly depending on player preferences. Betfair's diverse portfolio in sports betting and casino games provides a broad spectrum of betting opportunities, while Gala Spins focuses more on the slot experience, making it an excellent option for slot enthusiasts but perhaps not the first choice for those seeking the breadth of content available at Betfair. Of course, there is nothing stopping you from taking advantage of both – if you have the funds!
: Navigating the vast universe of online casinos can often feel overwhelming, especially when one is mindful of a budget. Fortunately, a recent spotlight by the website Minimum Deposit Casinos has unveiled a gem for those budget-conscious players. Specifically, they've cast the limelight on one site that allows players to kick-start their gaming journey with just a modest deposit. Gala Spins, as the name hints, provides a platform where spinning the reels can lead to potential rewards. The remarkable aspect is their welcoming approach: with a mere deposit of £5, players can unlock an additional £20 in bonus funds. This offers newcomers a boosted bankroll, allowing for extended play and exploration of the casino's offerings.
Speaking of offerings, this platform isn't just about affordability; it places a prime emphasis on quality and credibility. Possessing licences from notable and respectable regulatory bodies ensures players can place their trust in the site's operations. After all, credibility in the world of online casinos is the cornerstone of a lasting player relationship. A noteworthy feature is the rich tapestry of games available. From the innovative designs of Elk Studios and the globally renowned NetEnt to the classics from Microgaming and the immersive experiences by Play'n Go, players are truly spoilt for choice. Each of these game developers brings a unique touch, ensuring that every spin, deal, or play is a fresh and engaging experience. To wrap it up, for players who prioritize budget without compromising on quality, there seems to be a clear destination that combines both.
: There is something fishy about one of the latest games to arrive at the Gala Spins sister sites, literally, not figuratively, thankfully. After the massive success of the Christmas Big Bass Bonanza game in 2021, it was only a matter of time until Pragmatic Play's fishy franchise got a little bit spooky for Halloween, and Big Bass Halloween certainly didn't disappoint. The friendly fisherman has received a sinister makeover; you can catch him donning a black raincoat and wide-brim hat and wielding his fishing hook in a rather menacing way which will throw you right back to the time when I Know What You Did Last Summer was one of the biggest horror hits.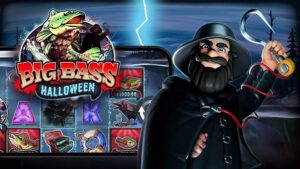 The 5 x 3 reel slot comes with 10 pay lines, a 1 in 7 hit frequency, and a max win of up to 2,100x your stake, which can be adjusted between the values of 10p and £250. On the reels, you will find some Frankenstein-esque traditional playing symbols with blood-thirsty crows and blood-stained fishing hooks. Bonus-wise, this sequel game comes with the usual cash symbols, which can be worth up to 2,000x your stake when you are in the free spins feature. But the cash symbols aren't the only collectable in this game, the not-so-friendly fisherman is also a collectable in the game; every time you collect four of them, you will unlock 10 free games which can play out with win multipliers, depending on how many fisherman wild symbols land while you're in the bonus feature.
: On October 10th, Casino Alpha published a fairly fascinating piece which revealed that 41% of players, when they sign up with a new casino, choose a £5 deposit bonus over a £10 deposit bonus. In contrast, only 36% opt for a casino first deposit deal which requires an investment of £10. The main reason for this is affordability; for players on a tight budget, the ability to get started with a new casino for just £5 is a massive draw. Naturally, this also means that there is a minimal risk for players if they complete a new account, make a deposit, and find that they don't like the casino platform for any given reason, which could be anything from rude customer service teams to slow payouts to the user interface being awkward to navigate. Other benefits to £5 welcome offers include having just enough cash to check out a decent selection of games, and the fact that many casinos now allow their new members to enjoy a deposit bonus and free spins after making a £5 investment.
£5 deposit offers aren't without their drawbacks, often, they come with strict win caps, maximum bet limits and, of course, wagering restrictions – casinos never like to truly offer money for nothing! When listing the casinos which currently offer a welcome bonus which costs £5 to trigger, a few of the Gala Spins sister sites received a notable mention; Gala Bingo itself is currently offering a 400% bonus, which consists of £20 in bonus cash and 50 free games.
: One of the best advantages of using the Gala Spins sister sites is priority access to some of the UK's hottest new slot games. This week, tonnes of promising games amplified the eclecticism of the game library, including one of the most atmospherically idyllic Viking-themed slots to have ever been churned out of an iGaming developer's design studio. Dawn of the Viking Power Combo is a far cry from games such as Hall of Gods and Vikings Go Berserk, which was quite a clever move from Aurum Signature Studios; load up the game, and you will see a quainter and more relaxed side to history's fiercest warriors. On the 4 x 6 reel set, you will find the low-value playing rune symbols which depict the usual traditional playing card numbers and letters, along with the character premium symbols.
If you have played any of the earlier Power Combo slots from Aurum, you will already know that it doesn't take much for the winning combination values to increase to the nth degree; in this title, you can bank up to 12,320x your stake, and you will have plenty of fun playing for it – if you like complex arrangements of bonus features. If you hate choosing between free spin modes, you will be stoked to hear that it is possible to combine all three free spin features in one session, depending on the scatter symbols which trigger the feature. There is a nudging wilds FS game, the jackpot FS game where you can win up to 10,000x your bet, and the multiplier free spins, where you can boost wins by 10x.
: Knowing that September isn't everyone's favourite month, the Gala Spins sister sites have rolled out a series of promotions to get serotonin flowing as the daylight is dissipating. When members play select Match 5 games between the 12th of September and the 24th of September, they can win a share of £10k! Even if you don't win any of the big cash prizes, you are guaranteed to walk away from every Match 5 game with up to six free tickets, which can either be used in the big £5k game on the 18th of September or the 25th. In week one of the promotional window, up to 36 free tickets can be allocated to each player account, and that number rises to 42 in week two.
Unfortunately, players outside of the UK won't be able to partake in this promotion, which comprises five bingo games with a total prize pool of £1k and one bingo game which boasts a jackpot of £5k. Prizes are allocated to members who complete one line, or two lines or achieve a full house during their sessions. Even players who aren't eligible for prizes will snag a small sum of cash thanks to the Everyone is a Winner (EAW) prize pots; in the £1k games, the EAW pot is worth £250; for the £5k game, the EAW pot is £1000. Those EAW pots will naturally be spread pretty thin as it is likely that the majority of the eligible Gala Bingo members will be grabbing a slice of the action.
: Progressive jackpot online slot games are big business in the iGaming industry. Until recently, it has been hard to keep track of which sites, slots, and iGaming developers are offering the biggest jackpots. The arrival of the website Jackpot Rankings changed everything; by heading over there, you can access a real-time view of where jackpots currently stand. You can also search for the jackpot slot games you would be most interested in by using the filter functions. For example, you can use the slider to set your desired jackpot prize on a scale of £0 – £58 million, or you can filter by the kind of jackpot; you can choose from hourly, daily, progressive, and must-go jackpots. It is also possible to filter jackpot games by choosing from a number of popular casinos, including Buzz Bingo, All British Casino and Bet UK.
When you view jackpot games by using the casino filter, you get an overview of each casino. Using the Gala Spins sister sites as examples, Jackpot Rankings informs their visitors that there are plenty of jackpot prizes up for grabs via the innovative Rolling Pots system, and by giving their players access to the Age of the Gods and Jackpot King games. Under the casino intro, you can browse the casino games and sort them by the hottest, coldest, biggest, smallest, and most popular. While it seems like shooting for the biggest jackpot would be the best move, experienced slot spinners know that it quite literally pays to be more strategic with your plays if you're looking for life-changing wins!
: In an article with the headline '4 Casinos Setting the Trend in the UK', the website minimum deposit casinos covered all the latest virtual casino trends and highlighted which casinos are setting the bar in a bid to keep the competitive edge over their competition. As player expectations are only getting higher, it is becoming increasingly difficult for casino brand operators to stay a cut above the rest; however, the four named casinos are clearly doing things right. AG Communications' casino Atlantic Spins is featured at the top of the list for its attractive welcome package which allows new players to grab a 100% deposit bonus match and 100 free spins on Starburst after making a £20 deposit. Kwiff was the second casino on the list; it secured its place by offering a superlative VIP club; Kwiff was closely followed by Foxy Games, which was dubbed as a £10 trendsetter.
Some online slot fans may believe that the casino experts in charge of curating the short and sweet list saved the best for last. The Gala Spins sister sites were recommended for their budget player accessibility; you can get the ball rolling and the reels spinning at Gala Spins with a £5 minimum deposit. Although, after you check out the range of games, you will undoubtedly feel inclined to deposit more. In the casino experts' view, the top games on the platform included Joker Fortunes Power Jackpots, Pig Banker, and Fire and Roses Joker. Getting involved with the £10k tournaments is also highly recommended.
: If you want the chance to win a year's worth of takeaways, head over to Gala Spins, which is giving away a free guaranteed reward on the first day of every month for the rest of 2023. Depending on how popular this promo gets, which is also being run on one of the other main Gala Spins sister sites, Gala Bingo, it could be extended into 2024. To participate, log into either of the Gala-branded iGaming platforms on the 1st of every month, nip over to the My Rewards page, and see what you've won. If you fall short of the top prize of free takeaways for a year, not all is lost, as you can win dining vouchers, bingo tickets and free spins on selected video slots.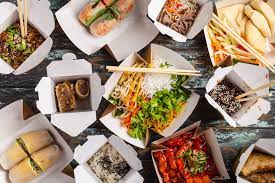 The start date of the promotion is the 1st of September; on that date, you can claim your free prize by playing a quick and easy prize pick-style game – just make sure you go hunting for your free bounty before 23:59. If you are lucky enough to win a voucher prize, it will be with you within 24 hours of winning it, so keep your eyes on your inbox – you won't want to miss and forfeit it! If you win free spins, they will be on the popular online slot game Gold Fish Fortunes, and they will be worth 10p each. There are no wagering requirements attached to the free spins; what you win, you keep. You're free to withdraw it from the platform or use it to check out some of the other games available at Gala Spins.
: This week, the website No Wagering, which is committed to helping its visitors find the top online casinos that don't sour the experience of qualifying for a new member sign-up deal with wagering requirements, revealed an updated list of the top sites which are currently giving away wager-free free spins and deposit match bonuses. When you look at the list, you will notice that all the major slot casinos and bingo platforms have jumped on the trend of offering wager-free promotions, including many of the Gala Spins sister sites. Naturally, with its offer of a £40 slot bonus and 40 wager-free free spins, Foxy Games was the first recommended casino, followed by other casino powerhouses, including Betfair, Betfred, Mr Q and Space Casino. Then it was time to promote the welcome offer that Gala Spins is currently extending to all of its new members.
Currently, when new members rock up to Gala Spins and make a £10 deposit, they will receive 40 free bonus spins on a selected eligible online slot game. The free spins are worth 10p each, so the deposit to bonus ratio may not be all that even, but at least the casino was kind enough to put minimum constraints on what new players could do with their winnings. In addition to making the spins wager-free, there is also no limit on how much you can win and withdraw off the back of the free games. The only condition is that the free spins must be spun within 7 days of issue.
: It only feels like yesterday that Pragmatic Play and Reel Kingdom dropped a new Big Bass online slot game; nevertheless, this week, a new one arrived on the Gala Spins sister sites. This time, the illustrious franchise lets you know exactly where you will be casting your fishing line; in the Amazon. Big Bass Amazon Xtreme is yet another high volatility online slot game, which allows players to bank up to 10,000x their stake, which can range from 10p – £250. Even though it can be hard to get the fish to bite, the math model is still well-rounded, with an RTP rate of 96.07%. To appease fans of the original game, there are a few classic elements worked into the bonus mix, along with a few new exotic features, which lend themselves to the theme.
In this game, the fishy cash symbols can carry up to 1,000x your stake; instead of waiting for the free spin feature to trigger, the random cash values can be banked on any given base game spin. To make this bonus innovation even more exciting, when this happens, a multiplier can be applied to the total value of all cash symbols. The multiplier can be as high as 50x or as low as 1x. When you enter the main bonus game, you will start with ten free spins, where you can enjoy even more bonus perks, such as re-spins, and the hook feature, which can randomly winch a fresh scatter symbol onto the reel set.
: If time stood still at Gala Spins, you would have a hard time noticing. Thankfully, things are a little livelier at the Gala Spins sister sites, including Gala Bingo, which has recently started to celebrate National Bingo Day. To mark the annual event that will undoubtedly already be circled on any true bingo fan's calendars, one of the nation's favourite bingo sites has launched a £10k giveaway. On the 27th of June, six extra-special bingo rooms will play every five minutes between 20:35 and 21:00. The first five rooms will come with a total prize pool of £1k, including prizes for one line, two line, full house and EAW prizes. For the 6th and final bingo game of the day, the total prize pot stands at £5k.
Ahead of the jackpot games, members at Gala Bingo will have the opportunity to pick up six bingo tickets to the biggest jackpot session by spending a minimum of £1 in the Gala Live Room in the week leading up to the main event. To gain the max number of tickets £1 must be wagered on the Gala Live Room each day during the promotional period, which will run from the 20th of June to the 26th of June. The games will play in the Bingo Day room; before then, be sure to brush up on the promotional terms attached to the jackpot prizes, as some eligibility criteria applies. If you are lucky enough to win one of the prizes, they will be paid in cash into your Gala Bingo account.
: On June 5, the platform Which Bingo published an article on the departure of the Chief Governance Officer for Entain, which runs the Gala Spins sister sites Ladbrokes, Gala Bingo and Foxy Bingo. After spending almost two decades as an integral part of Entain, Robert Haskin is finally prepared to part ways with the company he has progressed through. Haskin was originally employed by the major retail and online gambling company in 2005 in a company secretary role. Over the years, he amassed more responsibilities within the firm as he became the group director of legal, regulatory and secretarial. It wasn't until 2020 that he secured his current role; he went on to even greater things in 2021 when he joined the company board.
On the 30th of June, Haskin will resign as a board member before he leaves his CGO role on the 31st of August, 2023. This is only the start of the shake-ups that are happening within Entain as the major gambling operator is restructuring responsibilities so that they are more in line with Regulatory Affairs. The company's first aim is to put compliance at the forefront of its operations. Following that, Entain will be ensuring that they are only operated in highly regulated markets, which could see the platforms being pulled from other countries in the coming months. At least players in the UK won't need to worry about not being able to spin at Gala Spins, as the UK is one of the most highly regulated markets.
: It has been a while since the Gala Spins sister sites launched a brand-new live game show, but notably, Snakes & Ladders Live was worth the wait. Time will tell if the release has what it takes to rival Adventures Beyond Wonderland, Sweet Bonanza Candyland Live or Deal or No Deal: The Big Draw, but it is already amassing a fair amount of hype. The Pragmatic Play game, which launched on the 12th of May, comes with a 96.3% return to player rate and a staggering max win of 10,000x your bet. At this stage in the iGaming game, firsts (which aren't overly complicated and innovative) don't come around all too often, but Pragmatic, along with their studio partner, Reel Play, created the very first live gameshow of Snakes and Ladders.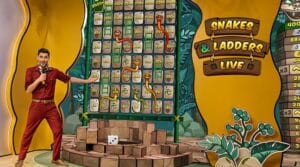 With every roll of the dice, there is a chance to grab a small cash prize, but the big bucks are almost exclusively reserved for the two bonus games. So, even if you are overly familiar with the board game format, this live rendition still has plenty of prizes in store. The game is great for anyone who appreciates fast-paced gameplay, as each round will only last upwards of a minute if you trigger a bonus round. There are four 'power-ups' included in the game format. The speed dice will give you two consecutive rolls, the lucky ladder will allow you to advance to the next available ladder, the repeat chance will give you a shot at dice rolling redemption, and the double win feature will boost your last win by 2x.
: With a website titled Tech Insider Lab, you would expect to find slightly more technical and complex articles than the one posted this week on how to delete your Gala Spins account; it's hardly rocket science, but we are sure that there was some demand for the piece to be written for them to go out of their way and write about the topic so extensively. Even by the writer's admission, deleting accounts on the Gala Spins sister sites is a relatively straightforward process – there goes their Nobel Prize! Before the writer got stuck into the ins and outs of getting out of your Gala Spins memberships, they covered a few of the fairly obvious reasons why you would want to delete your account, starting with taking a proactive step towards developing a healthier relationship with gambling by taking a break. Additional reasons include better financial management and time management away from the distractions of online gambling and privacy concerns.
It is probably worth mentioning at this point that Gala Spins offers a range of responsible gambling tools that can help you set time and deposit limits; there are also self-exclusion options. If you want to delete your account, you can do so by logging in, locating the account settings on your profile, and searching for the account closure option; clicking on this option will allow you to start the membership cancellation process, where you will be asked your reasons for leaving. After you have confirmed that you want to delete your account, you may need to confirm via email.
: This week, Outlook India stepped on our toes by discussing the similarities and differences between the Gala Spins sister sites. Although, it would appear that the Outlook India writers were slightly confused as to what constitutes a sister site. The sister sites list was full of online casinos which have nothing to do with the Gala sister site family, including My Stake, Love Casino and Spicy Jackpots. In the list of similarities, the writers included the UK Gambling Commission licence, the range of promotions and bonuses that are available at all the sister sites, and the variety of games. When it came to listing the differences, the writers focused on how some casinos have a more user-friendly interface than others and how some casinos focus on a particular type of content, such as slots or blackjack games. Furthermore, the loyalty programs easily outshine the benefits available on other sites.
After giving the disclaimer that the best platform for you depends on which games you prefer to play and which bonuses would be more valuable to you, the writers gave their opinions on which are the best sites, starting with none other than Gala Casino, which has been leading the online casino scene since 2004. Part of the appeal of Gala Casino was the range of 500 games; the VIP program is also a great incentive for players to make themselves familiar with Gala Casino. The runner-up was Coral Casino, which has great player protection tools and just as many bonuses that players on all levels can cash in on.
: There isn't much happening at Gala Spins this week but one of the Gala Spins sister sites has recently published a blog introducing its players to the brand-new video slot game, Silver Lion, which has recently debuted across the entire sister site network. If you have played any of Lightning Box's slots before, you will instantly feel familiar with the aesthetic of the slot, which will whisk you away to the planes of Africa in just one spin of the 5 x 4 reel grid, which is set to a backdrop of a stunning sunset over the African planes. In addition to witnessing the tragically rare white lions, the reel set will also present you with zebras, Cherokees, hippos, and all of the usual traditional playing card symbols A, K, Q, J, 10 and 9. The tree symbol acts as the substitute symbol; in the base game, it works as a standard wild, but in the FS game, it will become a multiplying wild symbol, which can boost your win by 2x or 3x.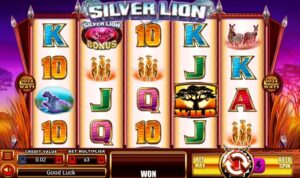 The blood-red diamond takes the role of the scatter symbol in Silver Lion; in addition to triggering the free spin feature, it can also award 80x, 400x or 800x when you catch three, four, or five of them on the reels. When you're in the free spin feature, you will start with 8 – 20 free games, but the good news is that the free spin tally can easily top up, as you only need to find two scatter symbols on the same spin to enjoy additional spins.
: This week, Gala Spins got a little outside attention, which, despite the prominence of the online casino, doesn't happen all too often. Which Bookie typically spends its time and energy reviewing sportsbooks and relaying their respective promotions, but for some reason, the bonus hunters decided to tease their players with what is available at the Gala Spins sister sites. There are different casino offers for pretty much every day of the week after the welcome offer has showered newcomers with a £20 bonus and 30 free games on a selected online slot; currently, free spins can be redeemed on the Big Banker slot, which only seems to be popular in this sister site family!
For regular players and existing customers, Gala likes to run random prize drop promotions. To take part, spin one of the participating slot games and see if you get lucky! The randomly allocated cash prizes can drop at any time and they're pretty sizeable – the biggest cash prizes have been 4 – 5 figure sums! The online casino also likes to stay true to its moniker by delivering reload free spin offers; these work in a similar way to the welcome bundle, you will need to make a minimum deposit, and then your bonus spins will be subsequently handed over. Although every now and again, the slot site becomes even more benevolent and delivers no-deposit free games! The Gala missions and challenges are also a great way to keep entertained when making return visits; when you complete the missions you will be subsequently rewarded with cash or other freebies.
: If you are sick of shouting your trivia knowledge at the TV while you are watching The Chase and Tipping Point and want to be reimbursed for brushing up on your trivia knowledge, the Gala Spins sister sites have just the promotion for you. From March 30 – April 8th, the online casino is hosting live trivia games every day, and there is a £4k prize pool if your trivia smarts outshine your competitors! To participate in the promotion, all you need to do is head over to Mega Fire Blaze Trivia in the live gaming lobby, play within the time limit and score at least 700 points. The game will play at 8 PM each day during the promotional period, and the best part is that it is free to play. You will just need to have a verified account with Gala Spins to participate!

Even if your trivia knowledge isn't that sharp, there is a chance that luck will get you through the multiple rounds of the game show as each question is answered in a true or false format – even if you don't know the answer, you have a 50% chance of getting it right! If no players on any given day score the minimum points needed to take home the prizes, then the jackpot amount will be rolled over to the next day, all prizes are paid in cash, and you will receive your winnings within 72 hours of your victory. As there is a 30-second gap between the questions, you can take the time to chat with your fellow players.
: No one has been talking about the Gala Spins sister sites this week, which only left us with new and exclusive online slot games to report on, of which there were plenty. As Gala Spins fans tend to favour the more classic slots, a smorgasbord of those rocked up, but the game that really caught our eye was Bugs Money from Reflex Gaming. Load up the reels, and you will find yourself in a vibrant woodland staring down at some colourful creatures on the rustic reels, including bees, ladybirds, and butterflies. It may look like a sweet and innocent game, but it is packing some serious win potential – especially in the free spin feature. There are four ways to enjoy your free spins, and each option comes with a different volatility. With the least volatile option, you will get 15 free games where all wins are boosted by a 1x, 2x, 3x or 5x multiplier. On the other end of the volatility spectrum, you will get three free games, where winning combos are boosted by a 5x, 10x, 20x or 50x multiplier.
Whichever volatility option you choose, the multipliers can multiply with each other; in the latter FS feature, you can be playing with a 500x max multiplier! With this option, you will be best placed to win the fixed jackpot in Bugs Money, which is over 55,000x your stake – who knew that bugs were so minted?! If you are spinning from outside the UK, you can take advantage of the Golden Bet feature, which will increase your chances of triggering the bonus – at a cost.
: No one has been talking about Gala Spins this week, but there are a few new things to note at the casino itself. Firstly, the casino has noted the unrelenting trend of fishing-themed games and curated a selection of the finest fishing-themed games, including Big Bass Bonanza: Keeping it Reel, the relatively new contender Boat Bonanza, and Big Bass Splash. There are a few Fishin Frenzy games within the collection, but these are all pushed to the back of the collection – notably, the Big Bass is reigning supreme on the Gala Spins sister sites. As Saint Patrick's day is quickly approaching, the casino also curated a list of Irish favourites, and there was no shortage of options between classics, such as Rainbow Riches Pick n Mix by Barcrest and 9 Pots of Gold by Microgaming and Gameburger Studios.
If Irish and Fishing-themed slots aren't your cup of tea, you may be more interested in the new Gala Spins addition, the Knight King, by Pragmatic Play. The main protagonist is depicted as a medieval heartthrob, which will undoubtedly appease any avid fans of The Witcher – although, the theme for this high volatility game is infinitely lighter. One of the best perks of playing this slot is the unique nature of the cash symbols; even if you just find one of them, you will get your reward, which can be as little as 1x your stake or as high as 20x. There is also a free spin bonus feature, where you will collect the value of even more cash symbols.
: Gala may be one of the biggest names in UK gambling culture, but garnering positive press seems to be out of its remit. Yet, the bad press seems to be as prolific as fireworks on bonfire night! This week, multiple disappointed customers flocked to the website to warn other players that the Gala Spins sister sites do not play fair. One review, left by someone going by the name Scott Page, outlined how he tested the casino by spinning the slot games over 10,000 times and only triggered one bonus feature, through which he won 18p. After seemingly throwing a lot of cash down the drain, by his account, he spoke with a solicitor, who apparently uncovered some information which pointed to evidence that the games on the site are rigged. After uncovering the information, Scott Page attempted to wave the red flag on Facebook, only to be contacted by Gala within three minutes; the casino also had the post taken down.
Since the Facebook spat, Scott Page, if that is even his real name, has threatened to take the online casino to court, and negotiations are underway with his solicitor. On March 5th, he promised that he would return to Trustpilot with an update – we have the popcorn at the ready for part two of this rather farfetched plot. At least Scott's take on the casino wasn't as expletive as one left by a Trustpilot reviewer, Gordon; we would reiterate his ramblings, but we don't want to wash our mouths out with soap afterwards!
: It is rather ironic when casino review websites question the legitimacy of casinos as though the third-party review sites are always trustworthy and 100% correct. To add to that irony, this week, when Correct Casinos attempted to answer the question "is it a legit site?" straight off the bat, it was immediately noticeable that they weren't working with accurate information. At the top of the page, you will see the banner that Gala Spins Casino is not available to UK players. Under that false flag is the recommendation you should play at HeySpin, Slotzo, KaiserSlots or King Casino instead. It seems strange that Correct Casinos would consider Gala Spins less trustworthy than these sites, and pretty much unfathomable why the reviewer would give the site a 4.7 / 10-star trust rating when the Gala Spins sister sites are among some of the most recognisable in the online casino domain!
Even though Football Whispers is a much more football-focused website, it did a much better job of accurately portraying the happenings at Gala Spins casino this week, in a review which was largely focused on the bonus offers that all members are eligible for. After the merits of the welcome package were discussed, Football Whispers looked into the daily free prizes and the size of the WOW Pot Jackpots. The Casino Tournaments, 5k Weekly Wins, and VIP live dealer tables were all used as prime examples of why online casino lovers shouldn't hesitate before completing the registration process and trying out the games.
: Gamble Scope revealed how the world has transitioned into almost full smartphone mode in the last few years at the neglect of their laptops and their even more archaic desktop PC setups. After bringing their audience up to speed with the evolutionary relationship between tech and our content-seeking proclivities, Gamble Scope gave their view on which online casinos had the best apps for iPhone and Android users. The top three casinos were named Amazon Slots, Spin Casino, and Mr Q; poor Gala Spins appeared almost at the bottom of the list. However, there was a fairly good reason behind the positioning, given that via the apps, only a fraction of the game library is available. While that shouldn't be an issue for any online slot spinners or scratch card scratchers, it will be a major grievance for any player who wants to indulge in live or automated casino games.
Voucher Gains often promotes promo codes and bonus vouchers for the Gala Spins sister sites. They revealed a number of them this week, although, we are highly sceptical about their authenticity. Apparently, there are six vouchers currently available for this week, and in total, they can save Gala Spins customers an average of £32.80. Furthermore, Voucher Gains seemed to have a little trouble differentiating between the brick-and-mortar Gala locations and the online iterations. On the same voucher page, you will find a mash of vouchers to get money off items on the food menu at Gala Casino in addition to bingo bonuses, applicable to a different site entirely.
: From the 31st of January to the 27th of February, Gala Spins is running its £150k Wowpot Draw. Prizes for the winning participants will include bonuses to use on the platform and cash prizes, which can be spent any way you see fit. Every £5 spent on participating Wowpot games will equate to one entry in the prize draw; except for between the 2nd and 8th of February, during this period, participants will snag two entries for each £5 staked on select Wowpot games, including Cash N Riches Wowpot Megaways, Ancient Fortunes: Poseidon Wowpot Megaways, and Sherlock and Moriarty Wowpot. The prize draw will take place the day after the competition ends, and there are plenty of lucrative prizes to be won. The top prize values are £5,000, £2,500 £2,000 and £1,000 in cash.
If you would prefer to save your bankroll for the new games that have dropped into the game library this week, there are plenty of wager-worthy new arrivals, including Fire Archer – archery skills are not required to win big with this brand-new game from Pragmatic Play. Although, you won't be able to win that big, considering that the developer decided to pair high volatility with a 4,000x max win. To the left of the reels, the Robin Hood-ESQUE archer is always ready and waiting to fire a little reel modifying magic onto the reels. Some of the best features include roving wild symbols and a free spin feature which plays with tonnes of super wilds, which can level up through 8-tiers during the bonus game.
: This week, Glitzy Bingo let readers of its website know exactly what it thinks of Gala Spins. Overall, Glitzy Bingo was approving of the reputable platform, however, it made no bones about telling the online casino where the room for improvement lies. On a positive note, the review and bingo news website applauded how well known the brand is, how smoothly the site runs, and how easy it is to navigate and utilise. Unsurprisingly, there was extensive commentary on how diverse and expansive the game library is. It also worked in Gala's favour that the popular titles in the curation of games are complemented by a staunch selection of exclusive games. One of the biggest negatives was the lack of telephone support. However, the casino never drags its feet when resolving issues via live chat or email.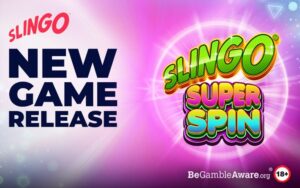 Gala Spins has started to announce the hottest new arrivals as the games become available to play. Slingo Super Spin by Slingo Originals was just one of the games that received special attention this week, and it is easy to see why. Visually and gameplay-wise it is one of the more stripped-back and simple Slingo games, especially when compared to the Slingo games that were built around iconic online slot games. The colourful and bright game is available to play from 20p – £25; as usual, the objective is to create as many Slingo lines across the 5 x 5 bingo grid by matching numbers on the bottom 1 x 5 reel. There are 10 spins in each session, but there is always the chance you will gain more spins to boost your chance of shouting "full house"!
: It has been another week of zero news headlines for Gala Spins sister sites, but that doesn't mean that plenty hasn't been happening at the site. This week, plenty of new slots showed their face and game art on the platform for the first time, along with a range of other games that don't quite fit into the online slot category, such as Flash Pays Musician Lucky Tap. The objective is incredibly simple; just tap the magician hat with your wand, and see which stars that hold cash figures light up and collate in your total balance. At the top of the screen, you will also see three bonus icons that can boost the values of the stars which appear above the hats, or lead you into a dice-rolling game, where you will win cash if your dice rolls amount to the amounts displayed at the top of the screen.
Slingo Deadliest Catch is another great game for Gala Spins players who want to mix up their spinning sessions with some non-slot-orientated content. The game that is officially licenced from the creators of the Deadly Catch TV show is one of the best presented Slingo games, and to make your dangerous trip out to sea worth it, you will have the chance to win up to 3,740x as you work through your round of spins to create as many Slingo lines as possible. When you create eight or more Slingo lines, you will start to trigger a few of the available bonus features, including the all-important Crab Hunt bonus feature.
: Outside of its own platform, where the reels are constantly kept in motion by keen slot fans, Gala Spins hasn't been very newsworthy this week. The casino did become home to a few new games, though, including Arena of Gods: Rise of Medusa. For anyone who has been obsessed with the Greek history of Gorgons since learning about them in GCSE history, this Rabcat Gaming title will put the snake-haired siren in a brand-new disarming light. If hypnotic graphics aren't enough to lure your spinning finger into action, the phenomenal slot metrics are also incredibly convincing. Even though this game shares some similarities with Playtech's Age of the Gods series of slots and comes with a medium volatility rating, the max wins land at just over 5,000x. In addition to the standard wild, the stacked Medusa wild triggers the all-important Spin Duel feature, which sees Medusa go up against Zeus.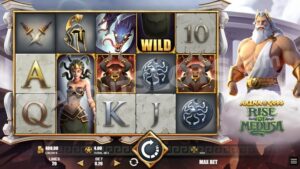 Fishing Floats of Cash: Express Collect from Gold Coin Studio is also equipped with medium volatility, max 5,000x win potential and a 96% RTP. Every time a bucket symbol appears with the cash symbols, you will get the opportunity to scoop up a bucket full of cash prizes, which can be valued from 1x – 200x your stake. The wheel bonus feature is the ticket to the biggest prizes in the game, including the mini, major and mega prizes, worth 20x, 400x, and 5,000x your total bet, respectively. The only downside to this game is that it is a direct reskinned replica of the popular game Fiona's Fortune.
: Gala Spins seems to have missed its spot on all the prolifically posted lists of the best casinos for 2023. Although, the premier online gambling spot doesn't need third-party plaudits to remain one of the most popular iGaming platforms. The £80,000 Christmas Bonanza ran up to January 2nd to keep registered members coming back to the platform, and that isn't the only promo keeping its players sweet. The Gala Rewards Wheel has become somewhat of a promo staple on the platform, and until January 2nd, there is a half-price promotion, meaning that the staking requirements have dropped from £10 to £5 for a limited time only. When the requirements have been met, the wheel that can dish out up to £10 in cash or up to 10 free spins can be spun once a day.
If the game art from Christmas slots is the last thing you want to see after the festive season has ended after another year, Gala Spins debuted several non-festive games this week, pushing the swathes of Santa-themed games to the back of the game library. The new slot game El Diablo is devilishly enticing for players who like to stick to medium volatility games or anyone who wants to find out what a Mexican version of hell looks like! The vibrant graphics are a treat for the eye, especially when the 3 x 3 giant symbols rock up to the reel set to boost your win chances – they will appear on the middle three reels in every free spin.
Can Gala Spins Be Trusted?

★★★★★
Gala Spins is a 3 Star trusted casino.
1. UKGC License

Gala Spins is covered by the licence held with the UK Gambling Commission by LC International Limited, reference 54743.

2. UKGC Fines

LC International Limited's parent company Entain Plc was hit with a £17m fine from the regulator in August 2022 because of failures related to customer verification and interaction processes.

3. Customer Service

Players can speak to Gala Spins support staff on live chat, through email, or via social media messaging.

4. Trustpilot Score

Gala Spins has a relatively poor score of 1.8 out of 5 on Trustpilot after over 200 reviews.

5. Company Location

LC International is a Gibraltar-based company.

6. Visible T&C's

Full terms and conditions are presented alongside all promotions at Gala Spins.

7. Social Media Presence

Gala Spins is very active on social media and uses its Facebook and Twitter accounts to assist customers.

8. Number of Sister Sites

There are 13 Gala Spins sister sites on the LC International network.

9. Games portfolio
Gala Spins offers several hundred online slots plus Slingo games, game shows, scratch cards and more.
10. Gamstop links

You'll see the GamStop logo at the very bottom of the Gala Spins website.

Overall SCORE >

★★★

★★ – 3/5 Stars
Gala Spins Review 2023
Gala Spins (galaspins.com) was established in 2016 by Gala Interactive (Gibraltar) Limited, regulated and licensed by the UKGC. It's changed hands since then, but the look and feel of the casino remains largely unchanged. Gala Spins features a variety of exclusive spins and jackpots with daily bonuses and prize games.
Gala Spins is well known for its special promotions and its interactions with customers. Being a big casino means they can afford to pay out big prizes, but do they actually do it? Are the promotions worth investing your time and money in? Will you win anything here? Let's try to answer those questions.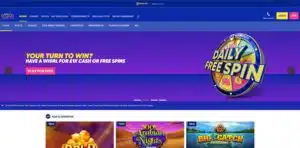 Gala Spins Welcome Offers
The welcome offer at Gala Spins isn't as generous as it once was. As of early 2023, the offer made to new players is £20 in bonus funds and thirty free spins on selected slots in exchange for a first deposit of £10 or more. It's obviously better than nothing, but the casino has offered up more money and more spins in the past. It feels a little like Gala Spins is cutting back as we venture further into the 2020s – a fact that's reflected in the remainder of the casino's promotions. 
Monthly Promotions
Cast your eyes beyond the GalaSpins Welcome Offer, and the next thing you'll see on the promotions page is that the casino hosts free-to-enter daily tournaments. That's all well and good, but lots of casinos do it, and it's not technically a promotional offer in its own right. Players can win cash or free spins, but the potential amounts of cash or spins aren't listed and probably aren't anything to write home about. 
"Flash Pots" are offered on some slots, but they pay out randomly and only to players who are already in-play five seconds before the "flash pot" is due to drop. This sounds a little like a take on the Pragmatic Play "Drops and Wins" games, but isn't quite as catchy. Another promotion applies only to scratch games, and is called "Gameshow Scratcher." Again, the prizes aren't listed. 
There's a header at the top of the screen labelled "Mission Possible" which takes us to a page that looks like it might be a VIP progress tracker, but it's poorly advertised if it is, and the rewards for making progress aren't listed. 
If we were to sum up the current promotional offerings of Gala Spins in a word, it would be "underwhelming." 
Gala Spins Pros and Cons
Let's start with positives. Gala Spins is a great place to play if you're not a high-roller. The minimum wagers are set very low, and because of that, bonuses are open to everybody. Other things that go in favour of Gala Spins are the collection of slots and games, the low wagering requirements, and the great range of payment and withdrawal options. 
Now we look at the other side of the coin. The promotions at Gala Spins are weak, and there's no other way to describe them. Having an x20 wagering requirement on bonus funds does nothing if it's almost impossible to generate bonus funds in the first place. The splash page that loads while you're moving between pages is an irritation, and the constant stream of negative customer reviews is a worry. 
Featured Slots and Casino Games
We mentioned the range of slots and games at Gala Spins as a positive for a good reason. This is a place where you can find classics like Book of Dead and Starburst, but you'll also find lesser-known titles like Tiki Magic and Magician's Secrets. You can play your favourite slots here, but you can also find hidden gems that you might not have found at your other casino sites. 
We can actually guarantee that you'll find slots here that you won't have seen elsewhere, because some of the most popular games at Gala Spins were made exclusively for the casino. They include the pirate-themed Dead Man's Fingers and the Irish-themed Fishin' Pots of Gold. Jackpot King: The Big Catch is another Gala Spins exclusive slot. 
While online slots are a massive focus at Gala Spins, they're not the only thing you'll find here. We've already mentioned instant win scratches, but the casino also has sections for Slingo games and live dealer card, table, and roulette games. Gala Casino might be "the" casino site for this brand, but you can still get a reasonably full casino experience at Gala Spins. 
Deposit and Withdrawal Methods
There are many ways to make deposits at Gala Spins, but the easiest ones to deal with are Visa, Mastercard, Maestro, and Visa Express. The casino can also handle pre-paid PaySafe cards, Skrill e-wallets, PayPal transactions, and good old-fashioned bank transfers. 
Withdrawal times will vary depending on the method used. Card transactions should take between one and three days, but PayPal, e-wallets, and Visa Express should be same-day. Withdrawing by bank transfer will take up to four days. 
Customer Support and License
There's no telephone-based customer support at Gala Spins, which is a shame. There is, however, social media support. Gala Spins estimates that messages sent on Facebook or Twitter will be responded to within five minutes. Site-based live chat is also available, as is email. 
Gala Spins is covered by the license held by LC International Limited, which was granted by the UK Gambling Commission under account number 54743.
Gala Spins – The Verdict
Gala Spins has a lot going for it. It's got more slots than you'll find at an average casino site, and it doesn't make you work as hard to withdraw bonus funds. Deposits and withdrawals appear to be easy, and customer support should always be available based on the claims made by the casino. The issue is that customer feedback suggests the experience of customers is very different. In any event, the lack of strong promotions and incentives is what holds us back from giving Gala Spins five stars. 
What are players saying about Gala Spins?
Here are our condensed/reader's digest summaries of recent player reviews of Gala Spins. The reviews are real, but we've edited down the comments to keep them brief.
03-Jul-2023 by Sarah:
I've only just joined Gala Spins, but I didn't receive the free spins I was promised when I signed up. They were the whole reason I signed up. Where are they? – source: TrustPilot
01-Jul-2023 by Lauren:
I wouldn't bother wasting your time with Gala Spins. They take your money and then start refusing to offer you promotions. I can't even use the free ones anymore. They reckon I've already "benefitted enough" from their promotions. All I've had is two or three sets of free spins. This is a casino that gives you nothing back, and I'm closing my account. – source: TrustPilot
27-Jun-2023 by Sophie:
On two occasions now I've won twenty free spins on the bonus wheel, but I haven't received them. I spend money here all the time; the way I'm being treated is a joke. – source: TrustPilot
25-Jun-2023 by Babett:
Gala Spins isn't bad as a whole, but for the last four days I haven't been able to use my free spins because of a technical error. Every time I try, I get logged out of the game I'm playing. Other than that, the slots pay out fairly and I'm happy with the casino. – source: TrustPilot
23-Jun-2023 by Alex:
Gala Spins is a disgrace. I deposited £10 so I could get the welcome offer, but I didn't receive it. I eventually found out that this was because I'd self-excluded from one of the Gala Spins sister sites. If that's the case, why let me open an account at all? – source: TrustPilot

05-Sep-2022 by Matthew:
I joined because it said I would get a £20 bonus and fifty free spins if I deposited £5. I deposited and spent the £5 but didn't get the promotion. – source: TrustPilot
04-Sep-2022 by Soph:
One of the best sites I've ever played on. I've been able to make plenty of withdrawals, and they give you sensible responsible gambling advice. – source: TrustPilot
01-Sep-2022 by Lorraine:
I was given twenty free spins when I spun the bonus wheel, but I didn't get them. Seems the offers are too good to be true. – source: TrustPilot
31-Aug-2022 by Scott:
The fact that 83% of the reviews on this page are negative tells you everything you need to know. Gala Spins is a scam. – source: TrustPilot
21-Aug-2022 by Gemma:
I've been on Gala Spins for years, but in the past six months, I've won nothing from it. I only play for fun but I'm not having fun. I'll stop playing here now. – source: TrustPilot

05-Jan-2022 by Katherine:
I'm thinking about closing my account. There's no fun when you never win anything. Maybe I suddenly became unlucky, but it doesn't feel right. – source: TrustPilot
01-Jan-2022 by Martyn:
I got a win with my second deposit, but then couldn't hit a winner anywhere after my first withdrawal. I ended up self-excluding from their casinos. – source: TrustPilot
15-Dec-2021 by Angela:
Today I won more than £7000. My identity verification documents were approved the same day and I should hopefully get my money in 2-3 days. – source: TrustPilot
08-Dec-2021 by Miss Hall:
Customer service refused to give me the information I needed to make a format complaint. They said I was confused about my winnings but they're lying. – source: TrustPilot
07-Dec-2021 by Moira:
I'm having issues with games buffering and reloading. They say it's a problem with my connection but I'm not having the same problem elsewhere. – source: TrustPilot
Gala Spins On Television
Gala Spins has taken to advertising on television within the past few years and has seen a rise in popularity because of it. They're also trying to cultivate a following on YouTube, although their official account hasn't picked up many subscribers as of yet. The best-known Gala Spins television advert to date was released in May 2021 and went by the name "Gala Spins: Meet Britain's Spinners." It was designed to show off the Gala Spins welcome offer at the time – a welcome offer that no longer exists. 
Aside from showcasing the welcome offer, the commercial was designed to showcase the ease at which Gala Spins can be played from anywhere. One of the female actors in the advert is playing the Irish Frenzy slot while sitting on her allotment, while her fellow player is dressed in her Sunday best inside what appears to be a lounge room inside a mansion. The extended version of the same commercial, which was uploaded to YouTube, shows a man playing Reel King while surrounded by people in a dance hall, and a bird-watcher playing Starburst while he's supposed to be keeping an eye out for owls. The use of alliteration in the voiceover helps to make the message memorable. 
Sponsoring Celebrity Juice
Keith Lemon is becoming a very familiar face to British gamblers. He's recently been on television as the new face of 32Red, and we suspect that LC International Limited might not have been very happy about that. Before Lemon – or Leigh Francis, to give him his real name – signed up with the red casino brand, he was associated with Gala Spins. The connection isn't as strong as the one he has with 32Red, but Gala Spins was the sponsor of his hit ITV2 comedy panel show "Celebrity Juice." The arrangement appears to have come to an end shortly after April 2021 – which is about the same time that Lemon started advertising Gala Spins' rivals. 
Most sponsorships of this kind involve little more than a casino's logo appearing on screen shortly before a show goes to a commercial break, but Gala Spins got a little more than that for their money. Their sponsorship was effectively a collection of mini-adverts, showing players how and where to download the Gala Spins app or showcasing some of the casino's specific functions. "Celebrity Juice" is a show that airs at 10pm on a channel that doesn't tend to be watched by millions of people, but still attracts enough viewers for the deal to have been worthwhile to Gala Bingo. In fact, Gala brand director Jonathan Bowden said at the time of the deal that he was thrilled that Gala would be associated with the "fun-filled" show. We wonder if he regrets that effusive praise now. 
Gala Spins on Social Media
Gala Spins has an unverified Instagram account (@galaspins) with just over 2k followers. It's possible that the followers are paid for, as the casino struggles to get any interaction beyond a "like" or two on posts. That's despite the fact that they've tried to use celebrity connections to attract people's attention. 
In June 2019, Love Island star Megan Barton Hanson – who boasts a huge 1.6m followers on Instagram – featured in a "Celeb Q&A" to promote a Gala Spins holiday giveaway to Majorca and announced the winner live on the Instagram page. This should have attracted a decent audience of 18–24-year-olds, who may have not previously heard about the casino. It is unknown if Megan promoted this on her own Instagram, but if she did, then potential players should have followed the stream through from her page to Gala Spins. We suspect this approach didn't work, because that was more than two years ago, and Gala Spins hasn't done anything like it on social media since.  
The story of Gala Spins on Twitter is very similar. Their account isn't verified, and is short of 1000 followers. They also struggle for interaction on the rare occasions that they post anything. A typical Gala Spins Twitter post usually involves an attempt to latch on to a popular hashtag like #NationalBeachDay. The same approach has been used at Facebook, albeit with marginally more success because Gala Spins has seven thousand followers on that platform. It's surprising that a brand that's appeared on television so often hasn't picked up more social media followers because of it. 
Upsetting the Advertising Standards Agency
Attempting to find social media followers can be a risky mission for casino companies. Whatever they post on social media has to be clearly aimed at adult eyes only because there are so many younger people on the big social media platforms. Advertising to those younger people would, for obvious reasons, be illegal. Gala Spins knows this, but still had an advert pulled by the Advertising Standards Agency in May 2020. Fortunately for Gala Spins, the advert was a single post on Facebook rather than an expensive video-based campaign. 
The advert in question was deemed to be pitched at children because of the presence of characters from Eyecon's Fluffy Favourites slots. Gala Spins protested, making the perfectly reasonable point that Fluffy Favourites is an online slots game that's obviously aimed at adults, but the ASA remained unimpressed and took the advert down anyway. Gala Spins hasn't been quite the same on Facebook since then. If it's any consolation to them, they're not the only casino to have run into trouble when using this particular slot to promote their casino. As a slots game it's one of the greatest of all time, but it should probably be left out of marketing campaigns!