Gala Spins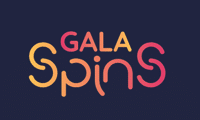 Gala Spins sister sites include Gala Casino, Party Casino, bWin, Cheeky Bingo, Foxy Bingo, Foxy Games, and many more. 
Gala Spins (galaspins.com) is operated by LC International Limited, Suite 6, Atlantic Suites, Gibraltar, GX11 1AA.
Sites like Gala Spins







Gala Spins Sister Sites 2022
Foxy Games
Foxy Games is a casino site that shouldn't need any introduction to the majority of the British public. The brand was long associated with the now-defunct "Jeremy Kyle Show," and has a high profile on British television thanks to its fox mascot and the northern comedian inside the costume. The name "Foxy Bingo" might resonate more than "Foxy Games," but Foxy Games is where Foxy Bingo players go when they want to play slots and chase jackpots rather than filling in bingo tickets. Gala Spins sister sites don't come any more high profile than this.
Party Casino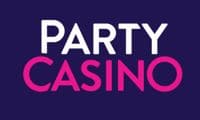 Party Casino is a casino site that was created by LC International Limited to cash in on the success of the more familiar Party Poker brand. It's been partially successful in that endeavour. Party Poker remains far better known, but Party Casino is a growing brand that might yet do well for its owners. For now, though, it's one of the lesser-known Gala Spins sister sites. If we were to nitpick, we'd say that it needs more to define it as "different." The offerings at Party Casino are virtually identical to the offerings at Gala Spins. We know there will inevitably be similarities when casinos share a platform, but it should still be possible to give a brand some individual flair.
Cheeky Bingo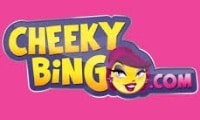 The branding of Cheeky Bingo is a good example of what we were talking about in relation to Party Casino. Based on content alone there's nothing to set Cheeky Bingo apart from any of the other bingo brands on the LC International Limited platform, and we're talking about some big brands. It takes something special to get noticed when you're shoulder to shoulder with Foxy Bingo and Gala Bingo, but Cheeky Bingo manages it with a literal cheeky smile. It's a place where you can play bingo without taking it seriously, but still has access to seven-figure prizes for the luckiest of all its many players.
Gala Casino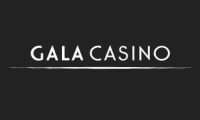 Gala Casino is the most obvious Gala Spins sister site. This site and Gala Bingo complete the trio of Gala brands, of which Gala Casino is the hardest to define. Gala Bingo doesn't need an explanation because the clue is right there in the name. Gala Spins is, very obviously, a slots-orientated site. Gala Casino is still mostly about slots, but it wants to give you that big-time casino feeling at the same time. It goes for a broader and deeper range of casino games than Gala Spins and so if getting that full range is important to you, you might prefer it to its siblings. It's a moodier place to come and play casino games, though, with a somewhat muted visual tone.
Bwin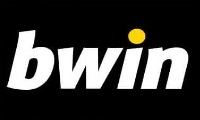 Bwin stands out from the rest of the LC International Limited casinos and Gala Spins sister sites like a sore thumb. Almost every one of the other sister sites is either a bingo site or a fun-orientated casino site. Bwin is very much a sports betting website, and has been ever since it was launched. It didn't always belong to LC International Limited, but when the parent company decided it wanted to get into sports betting it could scarcely have made a better choice of acquisition. It's a familiar sports betting brand to customers on the internet, and will allow you to place bets on just about any sporting contest that might tickle your fancy.
Coral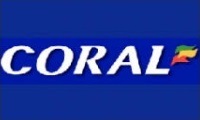 Coral is another brand that should need no introduction whatsoever to anyone who's been around the UK betting scene for a while. If you regularly bet on sports, it would amaze us to hear you've never placed a bet with Coral before. Even if you've never visited their website, you've probably placed a bet with them in person inside one of their many UK high street shops. There's almost a century of history at Coral, which launched in 1926, but it's moved with the times. It still offers bets on horse racing and greyhound racing as a sample, but in recent years it's also begun to accept bets on virtual sports.
Ladbrokes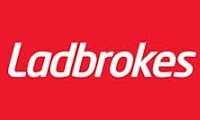 We said there was nearly a century of history at Coral. There's well over a century of history attached to the Ladbrokes brand, which launched on the British high street in 1902. It's one of the oldest and most trusted gambling brands in the country, and a feather in the cap of LC International Limited. Every casino network company in the land would love to get their hands on Ladbrokes, but it's not for sale. What is for sale at Ladbrokes is the chance to bet on any sport, anywhere, at any time. Like Coral, it's moved with the times and opened itself up to virtual sports betting as well as the real thing. It's also not a bad place to come looking for sports news even if you're not interested in placing a bet that day.
Can Gala Spins Be Trusted?

★★★★★
Gala Spins is a 4 Star trusted casino.
1. UKGC License

Gala Spins is covered by the licence held with the UK Gambling Commission by LC International Limited, reference 54743.

2. UKGC Fines

LC International Limited has no sanctions on record with the UKGC.

3. Customer Service

Players can speak to Gala Spins support staff on live chat, through email, or via social media messaging.

4. Trustpilot Score

Gala Spins has a relatively poor score of 1.8 out of 5 on Trustpilot after over 200 reviews.

5. Company Location

LC International is a Gibraltar-based company.

6. Visible T&C's

Full terms and conditions are presented alongside all promotions at Gala Spins.

7. Social Media Presence

Gala Spins is very active on social media and uses its Facebook and Twitter accounts to assist customers.

8. Number of Sister Sites

There are 13 Gala Spins sister sites on the LC International network.

9. Games portfolio
Gala Spins offers several hundred online slots plus Slingo games, game shows, scratch cards and more.
10. Gamstop links

You'll see the GamStop logo at the very bottom of the Gala Spins website.

Overall SCORE >

★★★★

★ – 4/5 Stars
What are players saying about Gala Spins?
Here are our condensed / reader's digest summaries of recent player reviews of Gala Spins.
05-Jan-2022 by Katherine:
I'm thinking about closing my account. There's no fun when you never win anything. Maybe I suddenly became unlucky, but it doesn't feel right. – source: TrustPilot
01-Jan-2022 by Martyn:
I got a win with my second deposit, but then couldn't hit a winner anywhere after my first withdrawal. I ended up self-excluding from their casinos. – source: TrustPilot
15-Dec-2021 by Angela:
Today I won more than £7000. My identity verification documents were approved the same day and I should hopefully get my money in 2-3 days. – source: TrustPilot
08-Dec-2021 by Miss Hall:
Customer service refused to give me the information I needed to make a format complaint. They said I was confused about my winnings but they're lying. – source: TrustPilot
07-Dec-2021 by Moira:
I'm having issues with games buffering and reloading. They say it's a problem with my connection but I'm not having the same problem elsewhere. – source: TrustPilot

14-Feb-2021 by Tony:
This casino is a scam. I have been losing for a month straight. The management does not listen. The live chat is useless and payouts are slow. – source: TrustPilot
07-Feb-2021 by Nicholas:
I got blocked right after I deposited for the first time on this casino. I contacted the support and had a long conversation with them but they did not unblock me. – source: TrustPilot
06-Feb-2021 by Garry:
I wagered over £2000 on this website and won only £20. I asked their support if the games are rigged and they did not reply to me. – source: TrustPilot
04-Feb-2021 by Kate:
This casino is useless. They provide bonuses and let you play but will not let you verify. I sent the documents they asked for several times but I still cannot verify making payouts impossible for me. – source: TrustPilot
03-Feb-2021 by Henrik:
Deposited and got a free £10 bonus. I turned that money into £468 and requested a cashout. My request was processed within the same day and they transferred the money to my bank account. – source: TrustPilot
31-Jul-2020 by Jones:
I forgot my password and too many attempts blocked my account. I tried calling them but no response and they ignored me when I emailed them. – source: WhichBingo
18-Jul-2020 by Lenny:
Closed my account the 2nd day I signed up. The games are terrible and the odds are very low compare to other casinos. – source: WhichBingo
29-Dec-2019 by Sam:
Gala Spins was a good casino at the beginning but nowadays they do not care about their players. I tried contacting them several times but they did not respond at all. – source: WhichBingo
25-May-2019 by Anders:
The games on this casino do not pay much. The website is outdated and keeps crashing. I played for a week and overall my experience was horrible. – source: WhichBingo
18-May-2019 by Harris:
I enjoy playing on this website with my friends. This casino provides a great selection of games for us to enjoy and the cashouts are fast too. – source: WhichBingo
Gala Spins Review 2022
Gala Spins (galaspins.com) was established in 2016 by Gala Interactive (Gibraltar) Limited, regulated and licensed by the UKGC. It's changed hands since then, but the look and feel of the casino remains largely unchanged. Gala Spins features a variety of exclusive spins and jackpots with daily bonuses and prize games.
Gala Spins is well known for its special promotions and its interactions with customers. Being a big casino means they can afford to pay out big prizes, but do they actually do it? Are the promotions worth investing your time and money in? WIll you win anything here? Let's try to answer those questions.
New Player Welcome Offers
The welcome offer at Gala Spins isn't as generous as it once was. As of early 2022, the offer made to new players is £20 in bonus funds and thirty free spins on selected slots in exchange for a first deposit of £10 or more. It's obviously better than nothing, but the casino has offered up more money and more spins in the past. It feels a little like Gala Spins is cutting back as we venture further into the 2020s – a fact that's reflected in the remainder of the casino's promotions. 
Monthly Promotions
Cast your eyes beyond the GalaSpins Welcome Offer, and the next thing you'll see on the promotions page is that the casino hosts free-to-enter daily tournaments. That's all well and good, but lots of casinos do it, and it's not technically a promotional offer in its own right. Players can win cash or free spins, but the potential amounts of cash or spins aren't listed and probably aren't anything to write home about. 
"Flash Pots" are offered on some slots, but they pay out randomly and only to players who are already in-play five seconds before the "flash pot" is due to drop. This sounds a little like a take on the Pragmatic Play "Drops and Wins" games, but isn't quite as catchy. Another promotion applies only to scratch games, and is called "Gameshow Scratcher." Again, the prizes aren't listed. 
There's a header at the top of the screen labelled "Mission Possible" which takes us to a page that looks like it might be a VIP progress tracker, but it's poorly advertised if it is, and the rewards for making progress aren't listed. 
If we were to sum up the current promotional offerings of Gala Spins in a word, it would be "underwhelming." 
Pros and Cons
Let's start with positives. Gala Spins is a great place to play if you're not a high-roller. The minimum wagers are set very low, and because of that, bonuses are open to everybody. Other things that go in favour of Gala Spins are the collection of slots and games, the low wagering requirements, and the great range of payment and withdrawal options. 
Now we look at the other side of the coin. The promotions at Gala Spins are weak, and there's no other way to describe them. Having an x20 wagering requirement on bonus funds does nothing if it's almost impossible to generate bonus funds in the first place. The splash page that loads while you're moving between pages is an irritation, and the constant stream of negative customer reviews is a worry. 
Featured Slots and Casino Games
We mentioned the range of slots and games at Gala Spins as a positive for a good reason. This is a place where you can find classics like Book of Dead and Starburst, but you'll also find lesser-known titles like Tiki Magic and Magician's Secrets. You can play your favourite slots here, but you can also find hidden gems that you might not have found at your other casino sites. 
We can actually guarantee that you'll find slots here that you won't have seen elsewhere, because some of the most popular games at Gala Spins were made exclusively for the casino. They include the pirate-themed Dead Man's Fingers and the Irish-themed Fishin' Pots of Gold. Jackpot King: The Big Catch is another Gala Spins exclusive slot. 
While online slots are a massive focus at Gala Spins, they're not the only thing you'll find here. We've already mentioned instant win scratches, but the casino also has sections for Slingo games and live dealer card, table, and roulette games. Gala Casino might be "the" casino site for this brand, but you can still get a reasonably full casino experience at Gala Spins. 
Deposit and Withdrawal Methods
There are many ways to make deposits at Gala Spins, but the easiest ones to deal with are Visa, Mastercard, Maestro, and Visa Express. The casino can also handle pre-paid PaySafe cards, Skrill e-wallets, PayPal transactions, and good old-fashioned bank transfers. 
Withdrawal times will vary depending on the method used. Card transactions should take between one and three days, but PayPal, e-wallets, and Visa Express should be same-day. Withdrawing by bank transfer will take up to four days. 
Customer Support and License
There's no telephone-based customer support at Gala Spins, which is a shame. There is, however, social media support. Gala Spins estimates that messages sent on Facebook or Twitter will be responded to within five minutes. Site-based live chat is also available, as is email. 
Gala Spins is covered by the license held by LC International Limited, which was granted by the UK Gambling Commission under account number 54743.
The Verdict
Gala Spins has a lot going for it. It's got more slots than you'll find at an average casino site, and it doesn't make you work as hard to withdraw bonus funds. Deposits and withdrawals appear to be easy, and customer support should always be available based on the claims made by the casino. The issue is that customer feedback suggests the experience of customers is very different. In any event, the lack of strong promotions and incentives are what hold us back from giving Gala Spins five stars. 
Gala Spins On Television
Gala Spins has taken to advertising on television within the past few years and has seen a rise in popularity because of it. They're also trying to cultivate a following on YouTube, although their official account hasn't picked up many subscribers as of yet. The best-known Gala Spins television advert to date was released in May 2021 and went by the name "Gala Spins: Meet Britain's Spinners." It was designed to show off the Gala Spins welcome offer at the time – a welcome offer that no longer exists. 
Aside from showcasing the welcome offer, the commercial was designed to showcase the ease at which Gala Spins can be played from anywhere. One of the female actors in the advert is playing the Irish Frenzy slot while sitting on her allotment, while her fellow player is dressed in her Sunday best inside what appears to be a lounge room inside a mansion. The extended version of the same commercial, which was uploaded to YouTube, shows a man playing Reel King while surrounded by people in a dance hall, and a bird-watcher playing Starburst while he's supposed to be keeping an eye out for owls. The use of alliteration in the voiceover helps to make the message memorable. 
Sponsoring Celebrity Juice
Keith Lemon is becoming a very familiar face to British gamblers. He's recently been on television as the new face of 32Red, and we suspect that LC International Limited might not have been very happy about that. Before Lemon – or Leigh Francis, to give him his real name – signed up with the red casino brand, he was associated with Gala Spins. The connection isn't as strong as the one he has with 32Red, but Gala Spins was the sponsor of his hit ITV2 comedy panel show "Celebrity Juice." The arrangement appears to have come to an end shortly after April 2021 – which is about the same time that Lemon started advertising Gala Spins' rivals. 
Most sponsorships of this kind involve little more than a casino's logo appearing on screen shortly before a show goes to a commercial break, but Gala Spins got a little more than that for their money. Their sponsorship was effectively a collection of mini-adverts, showing players how and where to download the Gala Spins app or showcasing some of the casino's specific functions. "Celebrity Juice" is a show that airs at 10pm on a channel that doesn't tend to be watched by millions of people, but still attracts enough viewers for the deal to have been worthwhile to Gala Bingo. In fact, Gala brand director Jonathan Bowden said at the time of the deal that he was thrilled that Gala would be associated with the "fun-filled" show. We wonder if he regrets that effusive praise now. 
Gala Spins on Social Media
Gala Spins has an unverified Instagram account (@galaspins) with just over 2k followers. It's possible that the followers are paid for, as the casino struggles to get any interaction beyond a "like" or two on posts. That's despite the fact that they've tried to use celebrity connections to attract people's attention. 
In June 2019, Love Island star Megan Barton Hanson – who boasts a huge 1.6m followers on Instagram – featured in a "Celeb Q&A" to promote a Gala Spins holiday giveaway to Majorca and announced the winner live on the Instagram page. This should have attracted a decent audience of 18–24-year-olds, who may have not previously heard about the casino. It is unknown if Megan promoted this on her own Instagram, but if she did, then potential players should have followed the stream through from her page to Gala Spins. We suspect this approach didn't work, because that was more than two years ago, and Gala Spins hasn't done anything like it on social media since.  
The story of Gala Spins on Twitter is very similar. Their account isn't verified, and is short of 1000 followers. They also struggle for interaction on the rare occasions that they post anything. A typical Gala Spins Twitter post usually involves an attempt to latch on to a popular hashtag like #NationalBeachDay. The same approach has been used at Facebook, albeit with marginally more success because Gala Spins has seven thousand followers on that platform. It's surprising that a brand that's appeared on television so often hasn't picked up more social media followers because of it. 
Upsetting the Advertising Standards Agency
Attempting to find social media followers can be a risky mission for casino companies. Whatever they post on social media has to be clearly aimed at adult eyes only because there are so many younger people on the big social media platforms. Advertising to those younger people would, for obvious reasons, be illegal. Gala Spins knows this, but still had an advert pulled by the Advertising Standards Agency in May 2020. Fortunately for Gala Spins, the advert was a single post on Facebook rather than an expensive video-based campaign. 
The advert in question was deemed to be pitched at children because of the presence of characters from Eyecon's Fluffy Favourites slots. Gala Spins protested, making the perfectly reasonable point that Fluffy Favourites is an online slots game that's obviously aimed at adults, but the ASA remained unimpressed and took the advert down anyway. Gala Spins hasn't been quite the same on Facebook since then. If it's any consolation to them, they're not the only casino to have run into trouble when using this particular slot to promote their casino. As a slots game it's one of the greatest of all time, but it should probably be left out of marketing campaigns!