Galaktika Casinos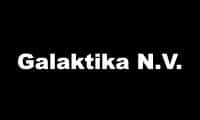 Galaktika has 5 active online casinos and sister sites include Sol Casino, Fresh Casino, Rox Casino, Izzi Casino and Jet Casino.
Galaktika N.V. are operated from Julianaplein 36, Willemstad, Curaçao.
Galaktika Casinos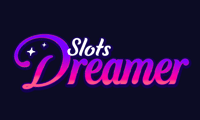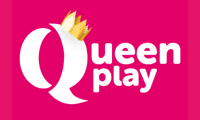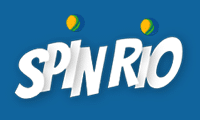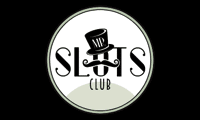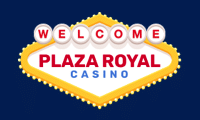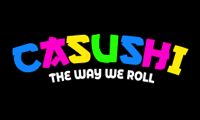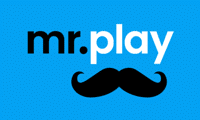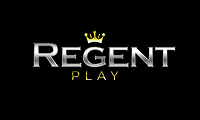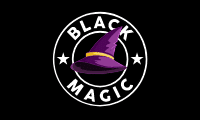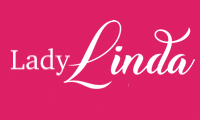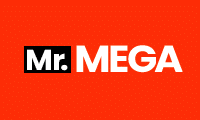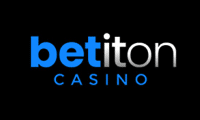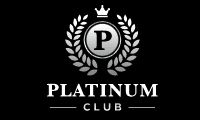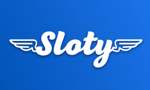 What are players saying about Galaktika N.V. casinos?
Here are our condensed / readers digest summaries of recent player reviews of Galaktika N.V. casinos.
14-Oct-2021: Jet Casino by Peter:
This casino stole my 70 euro because I missed a bonus round, I came back to the bonus round but after five minutes but I cannot play it. – source: AskGamblers
06-Apr-2021: Jet Casino by Sean:
I have been gaming for a while and the first thing for me is to set a deposit limit but this casino does not allow me to set it, I lost my deposit and then I closed my account. – source: AskGamblers
05-Sep-2021: Fresh Casino by Jonny:
Variety of games on this casino is great as I found a lot of interesting games to play on this casino, the issue that i faced on this casino is self exclusion as the website does not allow players to self exclude themselves. – source: AskGamblers
26-May-2021: Fresh Casino by Andrius:
This website offers fast withdrawal and verifications and it also offers modern gaming services with good optimization.The points system needs to b adjusted other than this website is amazing. – source: AskGamblers
04-May-2021: Fresh Casino by Frank:
If the players face any issues the customer support is available all the time for help, the players can use the live help service and get a solution to their problem. – source: AskGamblers
26-Nov-2021: Sol Casino by Stephan:
The strict bonus requirements made me stop playing on this casino because these bonus requirements also come with very high wagering requirements. – source: AskGamblers
30-Oct-2021: Sol Casino by Andrew:
Players are offered a good website with unique theme and good looking graphics, this casino also has a huge variety of games that is well-sorted. – source: AskGamblers
21-Oct-2021: Sol Casino by Ahmed:
I am so happy playing on this casino as the casino offers almost instant withdrawals, as I request a withdrawal and the money was transferred within 2 minutes. – source: AskGamblers
18-Aug-2021: Sol Casino by Eva:
This website has good services but I face issues with some games, the pending time can be long for some players as I currently have a pending withdrawal. – source: AskGamblers
17-Apr-2021: Sol Casino by Martin:
The games offered within this casino are from good providers and the optimization allow the players to have a fun gaming experience. – source: AskGamblers
Galaktika Casinos 2022
Sol Casino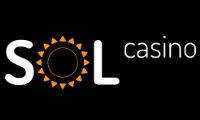 Sol Casino was the first brand launched by Galaktika and is also the easiest to access for players in the UK. It's probably the easiest to access for any players elsewhere in the world, too. The content of the site is available in eight languages, and payments are accepted in ten currencies, as well as various e-wallets and alternative payment methods like cryptocurrency. There are casino games from 42 different providers available at Sol Casino, contributing to a total library of over three thousand casino games. Customer support is available 24/7, and withdrawals are guaranteed to be issued within 24 hours of request regardless of the chosen method.
Jet Casino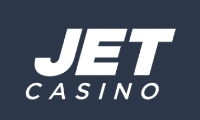 "A prize for every day" is the theme of Jet Casino, which offers access to casino games by even more providers than Sol Casino does (44 vs 42). This is a comprehensive betting and gambling site with access to sports betting markets and a quick-access "Race 777" game that allows players to bet on the outcome of individual laps of a simulated Formula 1 race. Jet Casino is known among high rollers for its very high maximum monthly withdrawal limit of £125,000. Tournaments and game-specific promotions are more readily available at Jet Casino than conventional promotions, but there are so many of them that there's always likely to be something extra to aim for.
Fresh Casino
Almost every online casino offers players a welcome bonus. Fresh Casino instead offers its newcomers a "starter pack." A welcome bonus makes up part of that, but so does an opportunity to win up to £20,000 in bonus funds just for signing up. Fresh Casino describes itself as a "bonus marathon" site where there are always bonuses available, and new ones are added all the time. Throw in the 10% cashback on losses, and it's likely to be a compelling offer in the eyes of many casino enthusiasts. The progressive prize pool available at the site when we wrote this article contained more than one billion pounds.
Rox Casino
All of the Galaktika NV casino sites are attractive, but Rox Casino is perhaps the best-looking of the whole set. That makes it all the more annoying that it's technically off-limits to players from the UK. Rox Casino is extensively geo-blocked and is currently only available within Russia and CIS countries. Once you've got past the dazzling design, though, you're unlikely to feel like you're missing out on anything you could have got at the other sites. The range of slots and games is, if anything, a little narrower, and the sports and progressive jackpot slots can also be found elsewhere in the Galaktika NV range.
Izzi Casino
Izzi Casino, the latest addition to the Galaktika NV portfolio, comes with a neon purple and blue theme and the same eye-catching billion-pound-plus prize pot that's advertised so heavily at Fresh Casino. It also has the same cashback offer that Fresh Casino touts, along with a massive welcome offer. There's a stronger connection between these two casinos sites than there is between any of the others in the Galaktika family. Of all the casinos on the network, though, this one has the most games, with over four thousand in the library. It's currently geo-blocked everywhere outside Russia and Kazakhstan, but that might change in the future.
About Galaktika
Galaktika NV, a casino network company with a name that's literally out of this world, calls Curacao home. It's been there since July 2016, when it was registered as a Limited Liability Company under the ownership of Allyant Group BV. However, it hasn't always gone by its current astronomy-inspired name. Between July 2016 and February 2020, Galaktika NV was known as Best Entertainment Technologies Ltd. We're not sure of the reasons behind the change of name, but the new name is a lot more memorable, so it may have been for no reason other than that. The license through which the company offers casino services also comes through Curacao and was granted by Antillephone NV.
As is customary for Curacao's many casino network companies, Galaktika NV is attached to a second company that takes care of responsibilities like dealing with customer payments and withdrawals. That company is called Unionstar Limited and is based at an address in Limassol, Cyprus. Unionstar is a wholly-owned subsidiary of Galaktika, so they're effectively the same company.
There appears to be yet another company involved in the management structure of Galaktika NV. That's EMS Management Services NV, which is also in Curacao. The postal address of Galaktika NV is listed as being "care of" EMS Management Services, which suggests that one company is a client of the other. The most recent figures available suggest that a little over one hundred people work for Galaktika NV under its key principal Lilianne Maria Kroon-Suares. The company's turnover is somewhere in the region of £15m per year.
Royal Partners
Affiliate marketing plays a big role in how Galaktika NV's casino brands attract customers, and the company owns a dedicated affiliate marketing company for that purpose. The company's name is Royal Partners, and unlike Galaktika itself, it has a website. The website's default language is Russian, but there's support for the English language if you select the relevant tab in the top-right corner of the homepage.
The cheerful-looking yellow-and-white affiliate page is very clear about how the company sees itself – it claims that Royal Partners offer affiliates the most clear, profitable, and convenient conditions in the marketplace. All five of the current Galaktika NV casino brands are available as options for potential affiliates. Digging through the website's content gives us a few more details about the size of the Galaktika NV operation, including that the company has more than five hundred business partners around the world and enjoys an active customer base of around three hundred thousand.
A Fifth Brand Joins The Fray
For most of its active lifespan, Galaktika NV has operated just three brands – Sol Casino, Jet Casino, and Fresh Casino. That's changed within the past twelve months with the addition of Rox Casino and Izzi Casino. Izzi Casino is the latest addition, having launched at the start of December 2021. That launch came at the end of a busy period for the company's staff, who attended and exhibited at the Moscow Affiliate Conference in October 2021 and then the Kinza 360 event in Kyiv in November.
Most Galaktika Casinos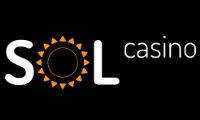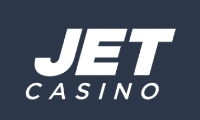 Full list of Galaktika Casinos 2022
Sol Casino (sol.casino)
Fresh Casino (fresh.casino)
Jet Casino (jet.casino)
Rox Casino (roxcasino.com)
Izzi Casino (izzicasino.com)