GAN (UK) Limited Casinos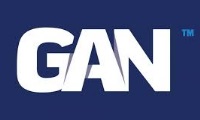 GAN (UK) Limited is a casino network and software company. It used to operate Casino WinStar and Reels Royale.
GAN (UK) Limited is based at 10801 Charleston Blvd, Suite 125, Summerlin, 89135. USA.
GAN (UK) Limited no longer directly owns or operates any casinos. Choose another casino from the options below.
Similar to GAN Casinos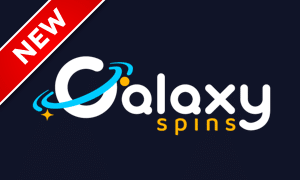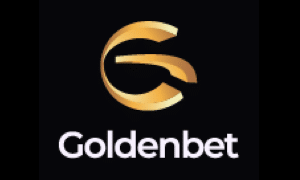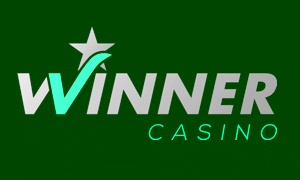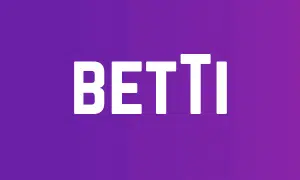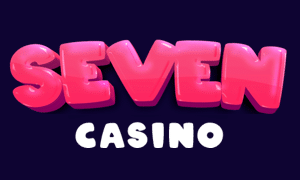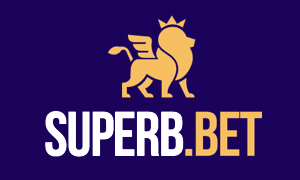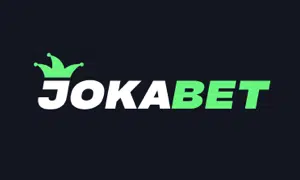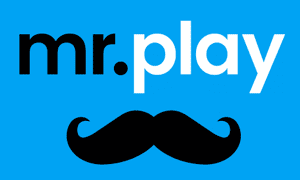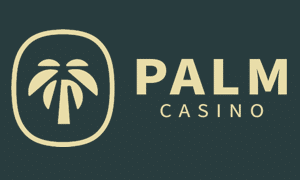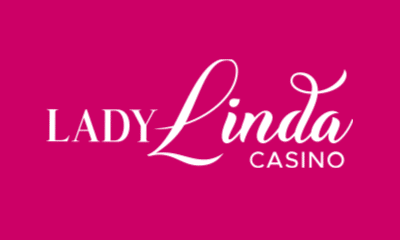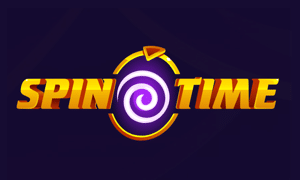 GAN (UK) LIMITED NO LONGER OPERATES ANY CASINO SITES
This casino network company is a little unusual. For a start, it's called GAN (UK) Limited but isn't based in the UK. You'll actually find the headquarters of this company in the United States of America, specifically Summerlin, Las Vegas, Nevada – the perfect place to find a casino business. The second interesting thing about them is that they don't operate any casino sites. They used to – both Casino WinStar and Reels Royale were operated by GAN (UK) Limited under its UK Gambling Commission licence – but both sites have since been withdrawn. The company now focuses on its casino software and gaming platform, which it provides on a white-label basis to other casino network companies and providers. 
We don't know why the GAN casinos were closed, but it's possible that it has something to do with the regulatory action that the UK Gambling Commission took against the company in 2020. After conducting a review of GAN (UK) Limited operators between August 2018 and September 2019, the Commission deemed the company guilty of four breaches of its licence regarding anti-money laundering policies, customer interaction, advertising and social responsibility. GAN (UK) limited made a settlement payment of £100,000 to the National Strategy to Reduce Gambling Harms in lieu of a formal fine, plus a divestment of £46,754 which the Commission decided had been accrued because of the failings. New operating conditions were attached to GAN (UK) Limited's licence. The licence is still active as of 2022, but with no active casino sites the company has no purpose for it.
As GAN (UK) Limited has no active casino sites, this page is not maintained. Nothing below this line is updated. 
GAN Casinos
Established in the United Kingdom in 2001, GameAccount Network, or more popularly known as GAN PLC, is an online gaming company that currently owns an online casino on the internet. Although they have more than 7 inactive online casinos, they currently only own one site and operate it, the rest are inactive due to reasons unknown. The GAN Network PLC Group is a complex network of various websites on which people win millions of dollars every week on their real-money gaming platforms. The GameAccount Network contains Blue chip iGaming operators and has a large customer base on their online casino site.
GAN PLC, although only has a single active online casino, is one of the moderately well-known gaming companies among the others. Due to this, we reviewed their online casino to represent the services that they are providing. Following is the online casino owned by GAN Plc.
WinStar Casino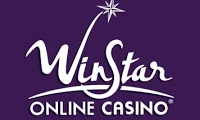 Winstar Casino is an online casino that was established in 2018 and boasts a wholesome collection of different slots, table games, video poker, Jackpots and more. WinStar Casino can be accessed using the computer browser, or users can also opt to experience their casino on mobile devices as well. The biggest downside for this online casino is that it does not accept players from the USA, along with various other countries as well.
To begin with their site, WinStar Casino has a full range of exclusive video slots on their online casino as they are affiliated with various software providers including WMS and NetEnt. Some of their popular titles are Starburst Slot, Divine Fortune Slot, Twin Spin Slot, Spinata Grande Slot and more. In their table games section, they have options like Roulette and BlackJack along with additional choices like Jacks or Better, Deuces Wild and All American. Additionally, their casino also contains a live casino section, where you can enjoy several live casino games with live dealers and players.
The casino uses SSL encryption verified by GoDaddy which provides one of the highest protection when it comes to the safety of players' data and other sensitive information. Moreover, you can get a 100% welcome bonus when you deposit for the first time on their online casino, with their welcome bonus extending up to a £100 with 100 additional spins on selected slots.
GAN (UK) Limited 2022 Review
GAN Plc is a superb game provider company with a slogan that defines them well, which is "If you're going to play, play with the best" as this company provides its clients with authentic and highly detailed casino and real-money games integrated to best suit the style of each online casino website. This company not only provides the standard casino game software but offers real-time sports betting platforms and on-demand custom games as well. GAN Plc is also integrated with many top-notch and leading third-party software developers such as NetEnt, Evolution gaming, and Acoustic, to provide casino operators and millions of players all around the globe the best gaming experience. In addition to all that, GAN Plc also hosts its own active casinos which are filled with the best software, services, and features as everything on those casinos is provided and managed directly by GAN Plc.
This company has been licensed by the UKGC since 2009 for Gambling Software, which is perfect for any company or casino operator as this allows them to manage and distribute their gambling services in the UK and other parts of the world. Although the company itself is also located in the US, with the exact address being 10801 Charleston Blvd., Suite 125
Summerlin, 89135, USA. Currently, GAN Plc has only one active site under its name which is Reels Royale Casino, but many other GAN Plc casinos are currently inactive, such as CasinoWinstar, MoneyGaming, GameAccount, and a few others. Unfortunately, this company has also been fined and sanctioned by the UKGC once, which happened quite recently on 28 October 2020. GAN Plc was fined a total of £100,000 as they failed to display underage gambling warnings on their website along with poor customer interaction guidance, and ineffective anti-money laundering policies. GAN Plc has made a lot of improvements ever since and is slowly regaining its popularity by providing a safe, fair, and secure gaming environment to its players across all GAN Plc sites.
On its website, GAN Plc showcases a unique "digital ecosystem" chart which elaborates in detail what goes on in the back end and how all the services and operations fit in with one another to form a huge network of integrated and high-quality services whenever a client chooses GAN Plc to provide its services. This roadmap starts with the development and implementation of all the gaming services that are needed, whether they be custom games, sportsbook options, or third party tools and programs. After this step comes the GameSTACK in which GAN Plc provides native apps both mobile and web-based, an iBridge Framework which is essentially a way to automate the marketing process, sportsbook integration, and 3rd party plug and play flexibility. Additionally, this company also offers its clients the option to get their own custom websites and applications along with a website's own player database and loyalty program. All this allows casino managing companies to tailor and customize everything they want according to their needs, preferences, and design.
News About GAN (UK) Limited in 2023
There are a lot of recent changes and updates that have been made by this company and there is also a lot of news to cover as this company is not shy to be a part of it almost every week. The most recent news about GAN Plc is the new board of Directors "Susan Bracey" appointed to this company on 11 June 2021. Susan Bracey is a well-experienced financial executive and a veteran of the online gaming field as she has a work experience of 10 years from 2010-2020 as EVP and Chief Financial Officer of the Village Roadshow Entertainment Group. Susan Bracey after joining GAN Plc stated that she was pleased to join an industry-leading company as their Board of Directors and that she looks forward to offering her expertise and contributing to this company's exciting trajectory.
On June 8th 2021, it was announced that GAN will be presenting new opportunities through RMG casino gaming. In an interview, the senior vice president of sales, Marcus Yoder, stated that this digital event would present them the opportunity to network and connect with leading names in the industry and also highlighting that GAN Sports, GAN's platform and the SuperRGS will be at the centre of the company's virtual booth.
A very huge announcement was made by this company back in May of 2021, which came as a surprise to everyone but a welcome and pleasant one. GAN Plc announced that they will be establishing their fourth client in the state of Michigan named Soaring Eagle casino and resort. The Soaring Eagle casino chain is already the biggest casino in the state of Michigan with a massive 210,000 square-foot casino facility, which is home to a large variety of casino games and over a thousand slot machines.
In addition to all that, GAN Plc also has active social media pages and accounts, such as Twitter, Facebook. and Instagram. All of these pages make regular posts and communicate with their followers, which makes them feel more like a down to earth organization and less like a machine operated company. The latest post on Twitter by GAN Plc is an announcement of a Multi-Year Agreement with the infamous Ainsworth Game Technology which grants this company exclusive U.S. Online Rights to Leading Casino Portfolio. Tweets about the news articles mentioned above have also been posted along with a few tweets about the upcoming live panel events which are hosted by GAN Plcs' CEO Dermot Smurfit and SVP of Sales Marcus Yoder. Some social and event posts have also been made by this company like Pride Month Celebration and National Day, and star wars day celebration posts which are there to further increase the connectivity between players and users with this company.
What are players saying about GAN casinos?
Here are our condensed / readers digest summaries of recent player reviews of GAN (UK) Limited casinos. Please note that these reviews are not updated as GAN no longer operates any casinos.
02-Jul-2020: Reels Royal Casino by Eden:
This casino will not allow me to withdrawal my winnings, I contacted the customer service 3 days ago but they replied we are checking. – source: AskGamblers
09-Jun-2020: Reels Royal Casino by Pike:
All the modern casinos offers fast withdrawals but this casino is very slow as the pending time long and it is very rough for the players to withdraw their money. – source: AskGamblers
09-Nov-2019: Reels Royal Casino by James:
An amazing gaming session for me as I deposited $1000 and managed to win up to $25000, the withdrawal was processed within 2 days and I received my money with no problems. – source: AskGamblers
27-Jul-2019: Reels Royal Casino by Tom:
The high wagering requirements offered on bonuses is very bad and the casino would provide some bonuses with reasonable wagering requirements so the players can use them. – source: AskGamblers
20-Jun-2019: Reels Royal Casino by Colin:
I wanted to claim the welcome bonus so I deposited the mentioned minimum amount but this casino did not provided me with anything. – source: AskGamblers
27-Oct-2016: Money Gaming Casino by Jack:
This casino offers some reliable gaming services for its players, which makes it a good choice but this casino can use some improvements in bonuses and website. – source: AskGamblers
27-Apr-2016: Money Gaming Casino by Ben:
Verifying on this casino is just a hassle as the customer service will not provide quick response which makes it a very bad option. – source: AskGamblers
31-Aug-2014: Money Gaming Casino by Ronaldo:
Huge game providers such as IGT and many more provide their gaming on its website, the website also have many promotions for the players to take advantage from. – source: AskGamblers
15-Aug-2014: Money Gaming Casino by Clarke:
The worst bonus requirements are offered on this website and the players have to play continuously to complete the high wagering requirements of this casino. – source: AskGamblers
28-Jan-2014: Money Gaming Casino by Ramos:
This casino has been amazing for me as I had some difficulties during sign up and the customer service helped me a lot, they also provided me with free spins. – source: AskGamblers
Full list of GAN PLC Casinos