Genesys Technology Casinos
Genesys Technology NV is a casino network company with 14 active sites. The top Genesys casinos are Bet Big Dollar, Grand Eagle Casino, Jumba Bet, Bet Bella Vegas, Lucky Creek, Bet Jupiter Club, Treasure Mile, Bet Casino Grandbay, Black Lotus Casino and Jackpot Wheel.
Genesys Technology NV is based at E-Commerce Park Vredenberg, Curacao. 
THE GENESYS TECHNOLOGY CASINOS ARE NOT COVERED BY A TRUSTWORTHY LICENCE. WE SUGGEST CHOOSING AN ALTERNATIVE CASINO FROM THE LIST BELOW.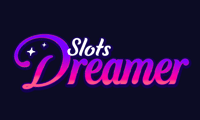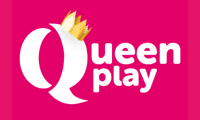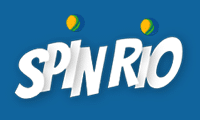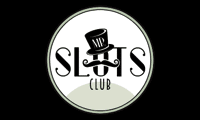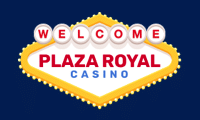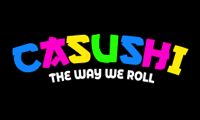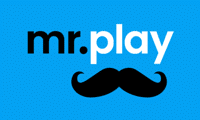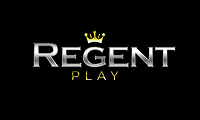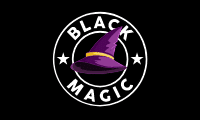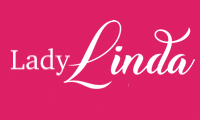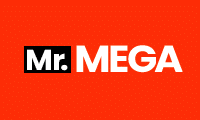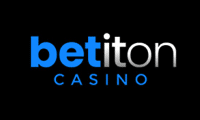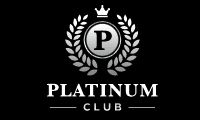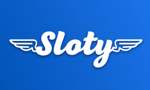 Top Genesys Technology Sites 2022
The licence that covers the Genesys casino sites is provided by regulators in Curacao. There have been numerous instances of casino operators based or licenced in Curacao failing to pay players or failing to provide customer service in other ways. Complaints made to the regulator tend to go unresolved. That's why we say that while it might be possible for players in the UK to register at some or even all of these Genesys Technology NV casinos, we don't recommend doing so.
Players in the UK should only play at casino sites that are covered by a licence from the UK Gambling Commission.
Big Dollar
You will notice two things very quickly about the Genesys Technology casinos. The first is that almost all of them share near-identical template designs. Once you've sussed the look and feel of a typical Genesys casino site, you can identify them very quickly. The second is that the homepage of each casino is aimed at trying to persuade players to sign up and join – not at showcasing the wealth of casino games waiting for them inside. This is an unusual approach, but the casino network company uses it so often that we have to presume that it works. "Big Dollar" is an appropriate name for this site because that's the currency you'd probably have to use to make it work if you (against our advice) tried to join up and play from the UK. Pounds sterling are not welcomed at Big Dollar, and the US dollar is the default choice. This is a wide-ranging casino site with live dealer games, a dedicated area for Keno and even a "news" section that claims to keep players up to date with everything that's happening at the site and in the iGaming industry in general. Given that betting odds for the 2021 Oscars are still among the most recent posts on the news page, we're guessing this part of the site isn't kept up to date. Big Dollar Casino has been online since 2006 and claims to have received an "Online Slots Award" and a "Fan Choice Award," but it doesn't say who from or when. For all we know, it awarded those accolades to itself.
Grand Eagle Casino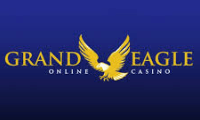 Grand Eagle Casino is a website so American that it almost made us double-check our speakers to ensure it wasn't playing the Star Spangled Banner when we arrived at its homepage. The site bombards visitors with American imagery to the point of total overload. We have Times Square, the Statue of Liberty, Uncle Sam's top hat, a bald eagle, and a beautiful woman saluting the tiny Stars and Stripes flag she's waving in her hand. Genesys Technology is based in Curacao, so neither the casino nor its owners are American in any way, shape or form, but let's not allow such minor details to distract us from the theme. Grand Eagle runs on a software platform provided by Saucify, which means there's a reasonable range of providers represented in the gaming portfolio but not the extensive range you'd expect to find at a top site in the UK. This is a newer casino than Bet Dollar, having been launched in 2009, but it still has more than a decade's worth of experience. Like its sister site, it claims to have won awards in the past but at least says where they're from. Grand Eagle has apparently been voted the online casino with the best bonus and also the best mobile casino, with both awards coming from Gambling City.
Jumba Bet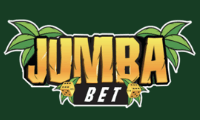 A "Jumba" is, according to the dictionary, a large house or mansion. We're not sure whether that fact was ever made clear to Genesys Technology, which seems to have been under the impression that it meant either a jungle or a tropical island when they put the Jumba Bet website together. That's a minor concern, though, because it's an attractive theme and, like all the Genesys casinos, it comes with stunning graphics. 2022 has been a big year for Jumba Bet because it marked twenty years since the launch of the original version of the casino site. Full details of everything that the casino has done and is still doing to celebrate its 20th anniversary are available in the "news" section of the site, including the headline "how our players got taken for a ride." Given that this is a Curacao-licenced casino, that sentence could easily be misinterpreted, but it's a reference to the site's ongoing promotion to give away four cars a year to lucky winners. Jumba Bet is another Saucify-powered casino and another site in the Genesys casino range that claims to have won unspecified "Online Slots" and "Fan Choice" awards at some point in the past.
Bella Vegas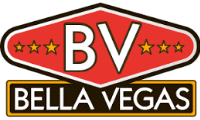 Not content with having one American-themed online slots site in the shape of Grand Eagle, Genesys Technology NV provides us with another in the shape of Bella Vegas. There's nothing original or inspired about launching a Las Vegas-themed casino, though – there are several hundred out there in the digital world already – and this is a surprisingly understated one. There isn't so much as a peek at the famous Vegas skyline at Bella Vegas. Instead, we've been taken inside a hotel-casino to sample the table games on offer there. Table games are, fittingly, the focus of operations at Bella Vegas, but there's a little tonal confusion in the fact that the welcome offer gives away free spins on online slots rather than chips for the tables. Again, though, this is a Saucify-powered online casino site and so the overall range is limited. The focus might be on table games, but the chances are that the range of casino games at Bella Vegas is identical to that of every other Genesys casino site. This is another of the older sites in the family, having been online since 2002, but claims to have won an (unspecified) "Player Choice" Award as recently as 2019 and further claims to have paid out more than eight billion dollars during the twenty years it's been in operation. That sounds enormously improbable, and the site provides no evidence to back up the remarkable claim.
Lucky Creek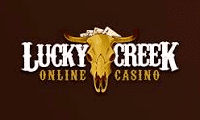 Somebody at Genesys Technology NV really loves America because this is yet another one of the casino network's top sites with an American theme. The focus of Lucky Creek Casino is a little different, though, in that it takes us away from the glamour of Las Vegas and into the west, where we find cowboys or, to be more precise, a cowgirl. She's the hostess of the site and helps to set the tone for Lucky Creek, which has been online since 2009. Lucky Creek has a lot in common with Grand Eagle casino, and we're not just talking about the American theme. It also claims to have been voted "Best Bonus" and "Best Mobile Casino" by Gambling City, and at this point, we have to call into question the legitimacy of any of these awards. We're unable to find any proof that they exist. The promotions offered at this Saucify casino sound wonderful and range from a big-money welcome bonus to a shot at winning a Jeep Wrangler to drive away in real life, but the same question of legitimacy that plagues all of the other Genesys casinos also plagues this one – if the sites are legitimate, why don't they hold any legitimate licenses? Until that question can be answered in a satisfactory manner, we'd still recommend giving them all a wide berth, no matter how appealing they might appear to be.
About Genesys Technology NV
The Genesis of Genesys
Finding information about casino network companies based in Curacao is never easy. They almost never have websites. Some of them don't even have contact details. We have little doubt that a fair number of the Curacao-based casino companies make themselves hard to find deliberately and for nefarious reasons, but Genesys Technology appears to be a little more visible than most. There are telephone numbers for customer care on all of their casino sites, and it's possible to trace the origins of the company if you know where to look for them on the internet.
The first thing that caught our eye about Genesys Technology NV is that the company didn't exist until the end of 2008. You might recall us saying earlier that some of the Genesys casinos claim to have been online for twenty years. How, then, is this possible? The answer to that is both obvious and worrying. If you use the Wayback Machine – an internet archive service – to check how long Jumba Bet has been online, you'll find that it didn't exist at all before 2016. The site isn't really celebrating its 20th anniversary. It still has a few years to go before it makes its tenth. Genesys Technology NV might be a little more visible and easier to find than your average Curacao-based casino, but that doesn't mean it's any more trustworthy. These mistruths don't seem to bother Antillephone N.V, which is the entity responsible for issuing Genesys its first (and so far only) iGaming licence.
Genesys Club
Genesys Technology NV doesn't have a business website, but it operates a standalone website for Genesys Club, which is the VIP loyalty reward scheme available across all of its casino sites. Checking the footer of the Genesys Club website reveals that it's maintained by Ardway Limited, a company based in Malta. A relationship between Genesys and Ardway can be presumed, but we have no idea what that relationship might be. We checked with the Malta Gaming Authority, and Ardway aren't covered by an MGA licence, so we assume that the company doesn't get involved with the gaming side of things.
The Genesys Club website looks old and is badly out of date. One of the headers at the top of the page is marked "our five casinos." Genesys Technology has fourteen active casino sites by our count, and that's been the case for several years (albeit not as many years as Genesys would like you to believe). The casinos listed are Lucky Creek, Grand Eagle, Mandarin Palace and Treasure Mile Casino. You'll note that we're one short, and all we can say to that is maybe someone at Genesys struggles with basic arithmetic because those are the only four sites listed.
The most recent post on the "news" page at Genesys Club touts a series of Halloween promotions available across the Genesys casino family in October 2017 and starts "Hi <%FirstName%>, so the site is buggy as well as outdated. It feels like Genesys has forgotten the site exists, but it provides us with a window in time that allows us to infer that the company only had four casinos at the end of 2017. The remaining ten have come along since then, and any claims to the contrary made on those websites are false. We started this review expressing concerns that Genesys Technology NV couldn't be trusted. We're ending this section of it feeling like we've found plenty of evidence to validate those concerns.
All Genesys Technology Casino Reviews
We hope that you'll have got a good sense of our feelings about the Genesys Technology NV casino range from reading this page about the casino network company, but we appreciate that some of you might want to know more on a casino-by-casino basis. Clicking the links below will take you to our review pages for each of the casinos on this network, which should contain the extra information you're looking for.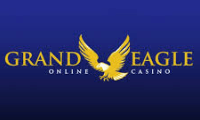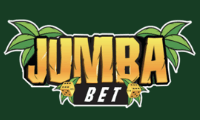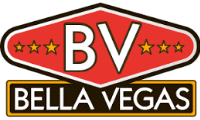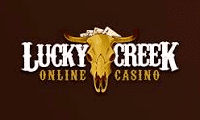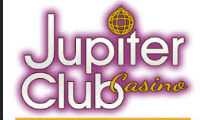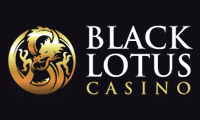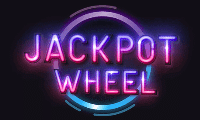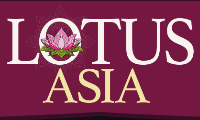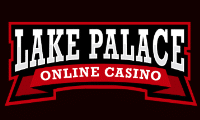 What are players saying about Genesys Casinos?
Here are our condensed / readers digest summaries of recent player reviews of Genesys Technology NV casinos. There haven't been many reviews written about these casinos recently.
28-Apr-2022 Lucky Creek review by Rick:
I won £3000 and was told I could only withdraw £100 of it. The reasons I was given didn't make sense. This isn't a good place to gamble, there's always a catch of some kind when you win. Players beware. – source: Trustpilot
21-Mar-2022 Lucky Creek review by Mathew:
The site claims to allow instant deposits by Bitcoin but it actually takes two hours. I started betting £1 per spin and got nothing out of one hundred spins, not even a bonus. The people on customer service support are rude, and even when I did eventually win something I had to fight them for two weeks to get my money out. – source: Trustpilot
06-Jan-2021 Lucky Creek review by David:
I won £5,500 playing here and they won't honour the bet at all, I'm not allowed to withdraw it. Total garbage. – source: Trustpilot
19-Nov-2020: Lucky Creek by Kane:
Had alot of fun while gaming but their withdrawals were ridiculous. I waited for 2 weeks because they got limited methods to process. – source: AskGamblers
05-Nov-2020: Lucky Creek by Simon:
Played on their slots but my winnings were not added in my total, I tried to contact them but they simply rejected my request without any reason. – source: AskGamblers
12-Apr-2019: Mandarin Palace by Cris:
3 of my withdrawals are still pending contacted their support service multiple times and they give plenty of excuses to delay. I will not recommend this casino. – source: AskGamblers
04-Jan-2019: Mandarin Palace by John:
They have added some new software and I have enjoyed it alot there. Winning was easy but it's been a week since I am waiting for my money. – source: AskGamblers
29-Mar-2017: Mandarin Palace by Steven:
They got a good bonus system to offer free spins that were given upon every deposit. Promotions were also nice and games work smoothly here. – source: AskGamblers
30-Aug-2016: Wiz Bet by Zidane:
Wizbet casino was good luck for me because I won alot. They got some famous software providers like Microgaming. Free spins were offered upon deposits. – source: AskGamblers
25-Aug-2015: Wiz Bet by David:
Minimum deposit limits were not good, although their site was pretty amazing. Interface attracted me a lot and navigation were easy there. – source: AskGamblers
Full List of Genesys Technology NV Casino Sites
The following is a full list of active Genesys casinos presented for information purposes only, with a reminder that UK-based players should steer clear of them:-
Big Dollar (betdollar.com)
Grand Eagle Casino (grandeagle.com)
Jumba Bet (jumbabet.com)
Bella Vegas (bellavegas.com)
Lucky Creek (luckycreek.com)
Jupiter Club (jupiterclub.com)
Treasure Mile (treasuremile.com)
Casino Grandbay (casinograndbay.com)
Black Lotus Casino (blacklotuscasino.com)
Jackpot Wheel (jackpotwheel.com)
Lotus Asia (lotusasia.com)
Lake Palace (lakepalace.com)
Mandarin Palace (mandarinpalace.com)
Lake Palace (lakepalace.com)