Genting Casino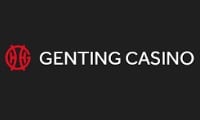 Genting Casino sister sites include PlayOJO, Drueck Glueck, Knight Slots, Spin Genie, Prime Slots, Metal Casino and many more.
Genting Casino (gentingcasino.com) is operated by Skill On Net Limited of Anapafseos 1, Limassol, 3096, Cyprus.
Sites like Genting Casino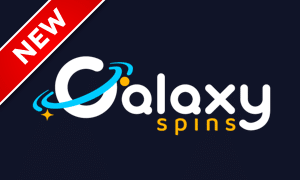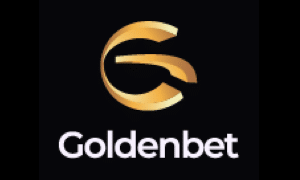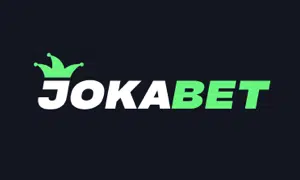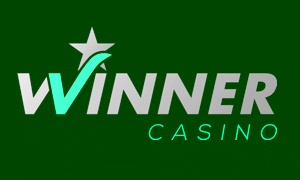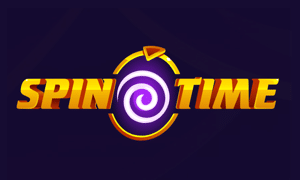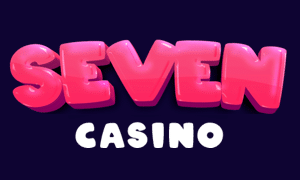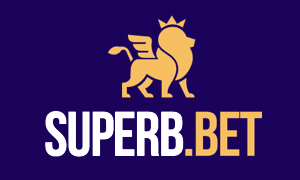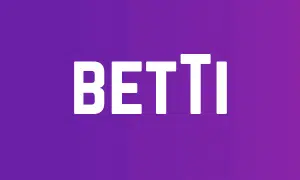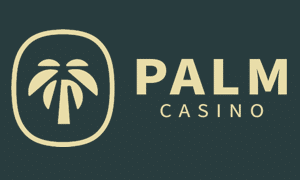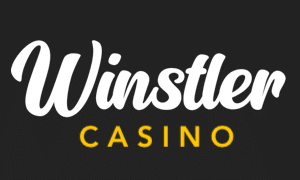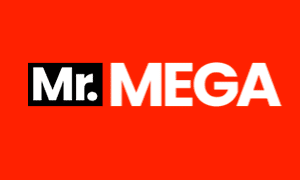 Genting Casino Sister Sites 2023
Drueck Glueck
This unusually-named casino comes with a friendly robot mascot to help you find your way around the games and welcome you to the site. Its premise is very simple, and Drueck Glueck spells it out front and centre on the homepage with the promise, "We stock all the best casino games." Whether or not it does is a subjective question, but it's certainly a stacked casino site with a huge portfolio and an unusual, eye-catching honeycomb design. Promotions are given as much space as games on the homepage, as is an enormous photograph of the Drueck Glueck customer support team. This is a casino full of personality. It's not as generous as some of the other Genting Casino sister sites when it comes to promotions, but promotions and bonuses aren't make-or-break for everybody.
Knight Slots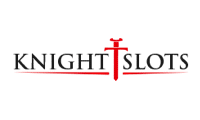 The medieval knight theme at Knight Slots is paper-thin and doesn't extend to much more than a few banner graphics, but that's unlikely to matter to players. What will be more of interest to you if you're an online slots player is the size of the jackpots that Knight Slots has access to. The total pot size available at Knight Slots is always in the seven-figure range, and even daily jackpots can reach five figures. Someone has to win that pot every day! With over fifty Genting Casino sister sites, it can be difficult to know where to start, but if your idea of fun is chasing after the very biggest prizes, you might struggle to beat Knight Slots. On the other hand, if you prefer your casinos to come with bold, imaginative themes, Knight Slots isn't going to be the one for you. It has plenty to offer, but it's so minimalist that it might be guilty of underselling itself with its stripped-back homepage.
Spin Genie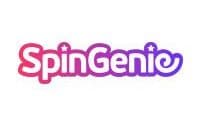 Spin Genie is one of the better-known Genting Casino sister sites, and it isn't shy about telling you as much. In fact, it describes itself as the UK's top online slots site. That's an easy claim to make and a difficult one to back up. It's also a claim made by several of the other Skill on Net casinos, so we'll take it with a pinch of salt! What we can say with confidence about Spin Genie is that it will always offer you a worthwhile welcome promotion, and it comes with more than five thousand online slots to choose from. If your favourite online slots game isn't here, we'd have to ask you whether it really exists or you just dreamt it. The live casino is just as well-stocked, with over three hundred titles to choose from. The really scary thing about SpinGenie is how quickly these numbers have increased. There were fewer than three thousand slots at the casino at the beginning of 2022, but it crossed the five thousand threshold by mid-2023. At that rate of growth, it might be the first casino to reach ten thousand slots by 2025. It's no wonder that it's second only to PlayOJO in the pecking order of Genting Casino sister sites.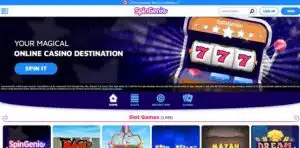 Prime Slots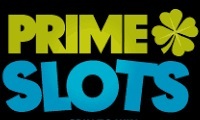 Half of the Prime Slots homepage is given over to a written explanation of the difference between online slots and physical slots. That's a strange thing to do with such a valuable piece of digital real estate, but Prime Slots is among the very strangest of the Genting Casino sister sites. It's not a design classic; it's built on a template that's been used across many of the white-label Skill on Net sites, and it looks a little rough around the edges. Most players are unlikely to say no to the kind of large free spins offers that come as standard with Prime Slots promotions, though, and with slots divided into categories based on who made them, finding something new (or old) to play shouldn't be an issue. Instant win scratch cards are also on offer if the slots aren't doing it for you. We think the presence of a clover in the casino's logo is a hint that Prime Slots is supposed to have an Irish theme, but if that's the intention it hasn't been communicated very well.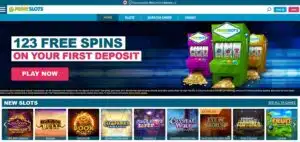 Metal Casino
Online slots and casino players are a wide and varied bunch. Fans of heavy metal are just as likely to play casino games as anyone else, and it's important that they're catered for. That's why Metal Casino exists. This is the most unique of the Genting Casino sister sites and certainly one of the best-looking. If you like rock and heavy metal imagery – skulls, guitars, whisky bottles and all – you'll find plenty of your favoured aesthetic at Metal Casino. You'll also find a dedicated section for musical slots, including the official online slots of KISS, ZZ Top, Guns n' Roses, and many more. All of those slots come with a jukebox soundtrack of the greatest hits from the bands behind them, so fans of old-school rock should be in heaven. Winning anything on top of that would be a bonus!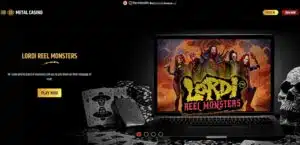 Zebra Wins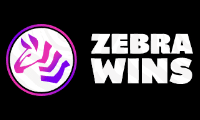 The name "Zebra Wins" builds an expectation in your head that you're going to see a black-and-white striped casino site. That's why it's a little surprising when you land on the Zebra Wins homepage, and everything is pink-and-purple striped instead. Perhaps this is a disco zebra. Having said that, "quirky" seems to be a recurring theme among the Genting Casino sister sites. Once you get past the theme, though, this is one of the less memorable Skill on Net sites. The same template that underpins so many of the other sites in the range has been used again, and the range of slots isn't as impressive as that which you'll find at the premier casinos on the network. Zebra Wins is no PlayOJO, but it wasn't designed to be. There'll be enough here to keep an avid online slots fan entertained, but perhaps nobody else.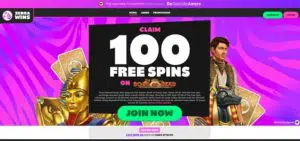 PlayOJO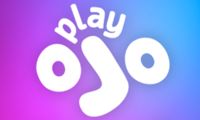 When we talk about the premier casinos in the Skill on Net family, PlayOJO is the one we have in mind more than most. It's arguably the top site among all the Genting Casino sister sites – even more so than Genting Casino itself, and that's no small achievement. PlayOJO is well known to players in the UK thanks to its catchy advertising jingle and its constant run of late-night television adverts. Its high profile means that it gets all the best new releases, including branded games from the likes of "The Masked Singer." No deposit bonus promotions are a key part of the casino's offering and another of the reasons why PlayOJO continues to be so successful. While slots rule the roost at PlayOJO, bingo is also available if you tire of spinning the reels. OJO Plus members get money back on all bets whether they win or lose, which is something that very few other casinos are able to boast about. Is it a casino or a bingo site, though? It excels in both categories to such an extent that perhaps it's earned the right to be called both.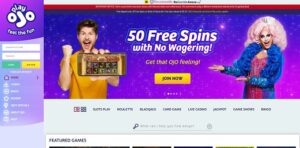 Swift Casino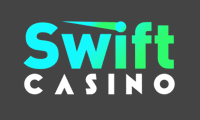 You don't need to be an English professor to know that "swift" means "fast," and speed is of the essence at Swift Casino. The idea behind this Skill on Net site is that it's even faster and easier to get started with playing casino games than it is at the rest of the Genting Casino sister sites – and it's not like any of the others are especially slow. The side menu contains all the instant links you'll need, from the specialist mobile-optimised version of the casino to the dedicated live game shows are. A promotional video loads when you visit the Swift Casino homepage, which is worth watching once each time you log in because it contains all the newest promotional information. Video poker is also an option at Swift Casino, so while the design might look a little basic, it's anything but a run-of-the-mill casino site. You'll find plenty of depth in the content here.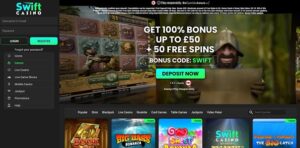 Simba Games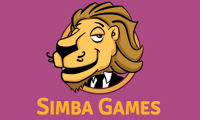 Even people who don't like Disney have heard of "The Lion King," and most of us have seen it. That means most of us are familiar with the character of Simba. Skill On Net has cleverly used a lion character called Simba as the mascot of this casino site without mentioning "The Lion King" or having to pay any rights fees to Disney. There are a few officially licensed entertainment-related casinos among the Genting Casino sister sites collection, but this isn't one of that number. Instead, it's a fairly traditional casino site that uses its homepage to explain all the reasons you should play here rather than showcasing the latest games at the site. The layout is a little clunky – perhaps even a touch dated – but the Simba character makes it cute, and the "how to get started" instructions couldn't be any clearer. We'll put it in simple terms: Could Simba Games use an update? Absolutely. Does that mean Simba Games isn't worth looking at if you're looking for Genting Casino sister sites? Absolutely not.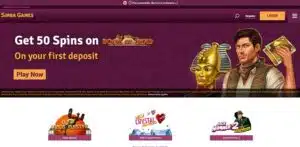 Turbonino
All of the other Genting Casino sister sites we've looked at on this list focus on slots. Turbonino is a little bit different. Sure, it hosts plenty of online slots, but it makes live casino games the focus of its offering and features them first on its blue-on-blue homepage. Turbonino isn't a casino that lacks access to high-quality games providers. It works with the very best, and you'll see their logos printed toward the bottom of the homepage, almost as if they're badges of honour. Away from the live games, Turbonino showcases popular classic slots above new slots, but there are still new slots to be found here. The website design is a little bit last-gen, but this isn't one of the premier casinos on the Skill on Net network, so that's forgivable. It works perfectly well, and more often than not, it will offer you some potent promotions.
Genting Casino News
: Genting Casino is ushering in the festive season with a fresh lineup of new slot games, adding a touch of excitement as we step into December. This week's collection features a delightful mix of themes, including some creative festive reskins, a sci-fi adventure, and a charming trip to the farm. Among the standout titles is "Cock A Doodle Moo" from Games Global and Northern Lights Gaming, a farm-themed slot with a quirky twist. Players can enjoy this game on a 6×4 reel with 25 paylines, where a host of goofy farm animals can lead to wins up to 5,000 times their wager. The game boasts a variable RTP that peaks at 96.01% and a high volatility rating. Another notable addition is "Wanted Wildz Extreme" from Max Win Gaming, a futuristic Wild West game with a staggering 25,000x potential. This sequel to the popular "Wanted Wildz" retains the original gameplay but adds an updated design, a bonus purchase option, and significantly increased winning potential.
For those seeking a festive touch, "Crabbin for Christmas" by Blueprint Gaming is a seasonal makeover of the "Crabbin' for" slot series. Set in a festive nautical scene, this version features fishing-themed symbols adorned with Christmas decorations. The game maintains its traditional fishing slot features, including money symbol collecting rounds, with a maximum payoff of 2,500 times. "Crabbin for Christmas" offers a medium/high volatility experience on a 5×3 grid with ten fixed paylines. Genting Casino's new slots for the week of November 30, 2023, demonstrate the casino's commitment to providing a diverse and engaging gaming experience, with a special nod to the holiday season.
: Genting Casino is stepping up its game this Black Friday with an exciting promotion that combines the thrill of gaming with the spirit of the season's sales. In partnership with Yggdrasil, they're launching the Black Friday Prize Drop, a unique opportunity for players to win a share of a big £20,000 prize pool. This promotion is a perfect blend for those who love the rush of gaming and the joy of scoring great deals. Available to players in Yggdrasil-allowed territories, except for a few regions, the offer is easy to participate in. Players simply need to opt in through a pop-up window when it appears. The promotion runs from November 23 to November 29, and there's no minimum wagering requirement, meaning players can join in on any of the eligible games at any wagering value. Some of Yggdrasil's most popular slots, like '3 Lucky Witches', '10000 BC DoubleMax', and '4 Fantastic Fish', are part of this exciting promotion, offering players a diverse and thrilling gaming experience.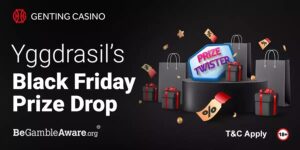 Genting Casino, renowned for its premium online casino experience, is making this Black Friday memorable with its slot fun. This promotion is not just about winning; it's about enjoying some of Yggdrasil's top slot games in a festive, Black Friday-inspired atmosphere. Genting Casino has been recognised multiple times for creating fun, safe gaming experiences, and this promotion is a testament to their commitment to player satisfaction. This Black Friday Prize Drop at Genting Casino is an opportunity not to be missed. It's a chance to dive into the excitement of the gaming floor, enjoy a wide selection of top-notch slots, and possibly win a part of a generous prize pool, all from the comfort of your home.
: The Westcliff Genting Casino, a popular seafront venue in Essex, has recently reopened its doors, much to the delight of its patrons and staff. This comes after an unexpected closure caused by the discovery of potentially unstable concrete within the building. The closure, which began at the start of the month, raised concerns among the local community, but the swift action taken by the casino management has allowed for a quick reopening. The casino, a staple since the 1970s, is known not only for its gaming facilities but also as a venue for various events, including charity functions and festive parties. With the festive season just around the corner, the reopening is particularly timely. The casino has already lined up an array of events, including Abba-themed Christmas parties and a New Year's Eve celebration.
While the main bar area remains closed for further repairs, the rest of the casino, including the gaming floor and restaurant, is fully operational. This quick turnaround is a testament to the commitment of the casino's management to provide uninterrupted service to its customers. Tony Cox, the Conservative councillor and leader of Southend Council, praised the reopening, highlighting its importance not just for the casino but for the local community as well. The reopening ensures job security for the staff and the continuation of planned events for residents. A temporary protective ceiling has been installed in the entrance area as a precautionary measure to ensure the safety and comfort of visitors. The casino's management has expressed gratitude for the support and patience shown by their customers during the closure and is eagerly anticipating welcoming everyone back to the venue.
: Genting Casino is set to dazzle its players with a fresh array of slot games. This week's lineup promises a mix of enchanting fantasy and relaxed gameplay, a welcome change after the high-octane thrills of the Halloween season. Among the new additions is '9 Enchanted Beans' by Foxium, a slot inspired by the timeless fairy tale of Jack and the Beanstalk. This game transports players to a whimsical world suspended midair, halfway up a beanstalk, blending a foreboding soundtrack with a potentially youthful theme. It features a standard five-reel, three-row grid with twenty paylines. Another highlight is 'Lights, Camera, Cash!' from NetEnt, which offers a game show experience with a three-reel panel set among cash bundles and dazzling lights, accompanied by funky music. Initially, it uses a single payline but expands to more during respins following wins.
Other notable games include 'Timber Stacks' from Pragmatic Play, set in a flower-filled meadow with a 3,125 ways-to-win system and a tumbling mechanism for continuous winning opportunities. 'Legacy of Dynasties' by Play'n Go offers an Asian-themed adventure with expanding symbols and free spins, while 'Finn and the Candy Spin' from NetEnt revisits the Swirly Spins layout with a moderate jackpot and accessible volatility. Yggdrasil Gaming's 'Defenders of Mystica' presents a high-variance slot with 28,125 fixed paylines set in a fairy queen-ruled realm. 'Lure of Fortune' by Relax Gaming invites players on a fishing expedition with a potential 50,000x payout, and 'Loot Boost' from Slingshot Studios brings an 8-bit aesthetic with traditional symbols and exciting bonus features. Genting Casino continues to offer a premium online casino experience, adding these diverse and engaging slots to its already impressive collection, ensuring there's something for every type of player.
: Genting Casino has announced Immersive Roulette as its game of the week, and it's easy to see why this Evolution Gaming creation has been chosen. Immersive Roulette offers a luxurious setting that makes players feel both comfortable and excited to play. The game stands out with its high-definition, multi-camera setup that captures every bounce of the ball in slow motion once the wheel stops spinning, adding a dramatic flair to the live roulette experience. This unique approach not only enhances the thrill of the game but also amplifies its visual appeal. With an RTP of 97.30% and a bet range of £0.50 to £5000, it caters to a wide spectrum of players, from casual enthusiasts to serious high rollers.
The features of Immersive Roulette go beyond the visual spectacle. The game provides an authentic roulette table experience, complete with a live host and the opportunity for players to engage with each other. The extensive betting options, including side and bonus bets with payouts of up to 1000 to 1, cater to all levels of players. Additionally, the game offers a comprehensive statistics panel, tracking the last 500 spins and displaying hot and cold numbers to aid betting decisions. The Bet Behind feature adds another layer of engagement, allowing players to bet on the outcomes of others. Available on various platforms and devices, Immersive Roulette ensures that players can enjoy a tailored and immersive gaming experience, whether they're at home or on the go. Genting Casino invites players to dive into this top-notch roulette experience, promising the closest thing to a real-world casino atmosphere.
: Another week has gone by, which means that, as per usual, Genting Casino has just unleashed a new batch of slots that are as diverse as they are thrilling. Whether you're into the spookiness of Halloween, the allure of mythology, or the nostalgia of a good ol' fishing trip, Genting Casino has got you covered. Let's talk specifics. Among the new arrivals, you'll find Raging Rex 3, a continuation of the popular dinosaur-themed slot series. Then there's Vampire Riches Doublemax, where powerful vampires roam New York City under a Blood Moon. And for those who prefer something a bit more traditional, Rainbow Riches Deluxe offers an Irish-inspired gaming experience that's as charming as a leprechaun's wink.
Why is this a big deal, you ask? Well, Genting Casino isn't just any casino; it's a global brand with over 50 years in the business and a slew of industry awards. When they add new slots, it's not just a random selection; it's a carefully curated offering designed to enhance your gaming experience. It could add dozens of new slots every week if it didn't care about quality control, but instead, it selects only those that it knows will enhance the Genting iGaming experience. These new slots are a testament to Genting Casino's commitment to keeping things fresh and exciting for their players. So, in a nutshell, if you're looking to revamp your gaming routine or simply try something new, these latest additions at Genting Casino are your ticket to a whole new world of excitement. Trust me, you won't want to miss out on this!
: Roll up, roll up! Genting Casino is back at it again, adding a plethora of new slot games to its already impressive portfolio. This week's additions are nothing short of spectacular, featuring a mix of Halloween themes, heists, mythology, and even pirates. One of the standout games is 'Cops 'n' Robbers Big Money Trick or Treat,' developed by Greentube in collaboration with Inspired Gaming. This Halloween-themed slot offers a top prize of £250,000 and takes players through the late-night streets of a bustling city. But that's not all! The casino is also introducing 'Gods of Olympus 2,' a Greek mythology-inspired slot developed by 1x2gaming and Iron Dog Studio. With five reels, three rows, and 20 fixed paylines, the game offers a top reward of 5,000 times your wager. Another intriguing addition is 'Grim Reaper Supermatch,' a horror-themed slot set in a foggy, murky cemetery. Developed by Nailed It! Games, this slot offers a unique gaming engine combined with a gently spooky environment.
These new games are a testament to Genting Casino's commitment to providing a diverse and engaging gaming experience. The casino is not just about spinning reels; it's about offering an ever-changing online casino environment where the fun continues well past the slots. With these new additions, Genting Casino is setting the bar high, ensuring that players have a wide array of options to choose from. If you're looking to spice up your gaming routine, these new slots are definitely worth a spin. Having said that, don't worry if you don't like the sound of them – Genting Casino will doubtless have more new additions next week!
: We've gone looking at Genting Insights again for news about the casino and its content, and we're happy to find that the casino has updated its blog with a comprehensive guide on the best live games from Evolution Gaming. The blog post delves into a variety of live casino games, highlighting Evolution Gaming's prowess in creating top-tier live experiences. Among the games discussed are Crazy Time, a prize wheel game with a 54-part wheel and four unique bonus games; Monopoly Big Baller, a live casino bingo game; and Lightning Baccarat, which adds a novel twist to the traditional game with RNG-based Lightning Card multipliers. The blog also mentions other popular titles like Monopoly Live, Lightning Roulette, and Mega Ball, each offering unique gameplay and features. For instance, Monopoly Live was developed in collaboration with Hasbro Inc., and Lightning Roulette offers RNG Lucky Number wins with multiplied payouts ranging from 50x to 500x. The post even introduces Evolution Gaming's newest game, Funky Time, which features a 70s theme and a 64-segment reward wheel.
Blog updates like these are largely "puff pieces," but they carry value for the casino. Not only do they serve as a valuable resource for players, but they also strengthen its partnership with Evolution Gaming. It's a win-win situation: while Genting Casino gains content that can attract and educate players, Evolution Gaming receives a platform to showcase its innovative live games. This collaboration is a testament to the symbiotic relationships that can exist between online casinos and game developers, setting a precedent for future partnerships in the rapidly evolving online gaming industry.
: If you want to find the latest news about Genting Casino, all you need to do is check the "Insights" section of the Genting Casino website. There's plenty of information to be found there, including a regular column by former Chelsea, Arsenal, Tottenham and France defender William Gallas. It's not the Gallas column that caught our eye this week, though – it was the weekly "new slots" blog post, which went live earlier today. While you could always check the main Genting Casino website for new games, the new slots blog offers you a lot more information about what's hot, new and ready to play at Genting Casino this week. That starts with 7 Royal Seven Deluxe XXL, which comes from the lesser-known German provider Gamomat. Genting Casino's blog writer does a reasonable job of trying to get players excited about the idea of playing this slot despite the fact that it's one of the most basic five-reeled fruit-themed slots you're ever likely to encounter.
If you're after something a little (or a lot) more adventurous than 7 Royal Seven Deluxe XXL, you could do a lot worse than checking out Wild Unicorns by Big Time Gaming, which is already available to play at Genting Casino despite the fact that it was only released on September 27th. This colourful creation is played on a big 6*4 grid with 4096 ways to win and offers the provider's trademark "reaction wins" mechanic even in the base game. The unicorn symbol serves as a wild (there's a clue in the name), and there's a theoretically unlimited progressive multiplier available within the free spins bonus. As a cherry on the cake, free spins guarantee that a unicorn wild symbol will land at least once on every spin.
It's been a while since we've reported any news on Genting Casino, but if you've been missing these news reports, don't worry – we're back! There's always plenty to report on when it comes to Genting Casino because of the sheer number of physical premises that the brand operates in the UK, but we're not going to talk about the physical branches of Genting Casino this week – we want to talk about the clever way the online casino has managed to get its name mentioned in the football press. Every now and then, casinos or casino network companies will pay for studies or research to be done in areas that tabloid newspapers are interested in. They then hand the data from the studies over to the newspapers so they can write an article, in return for which the newspaper namechecks the casino and provides a link back to the site. Genting Casino has done that this week with an article about spending on wages in the English Football League Championship.
Every club in the Championship has one of two objectives. They're either fighting to avoid relegation, or they're fighting to gain promotion to the Premier League. Both objectives are expensive, but trying to get to the Premier League is particularly expensive. Genting Casino's research has looked at how much teams spent chasing promotion last season, and it might surprise some of you to know that the biggest spenders were Watford, who spent £31.3m in a season that saw them come nowhere near promotion. Burnley came in second place with £29.6m, but at least they can justify their spending by pointing out that they won the league.
Can Genting Casino Be Trusted?

★★★★★
Genting Casino is a 3-Star trusted casino.
1. UKGC License

Skill On Net Limited holds licence 39326 with the UK Gambling Commission. The licence covers Genting Casino.

2. UKGC Fines

The UK Gambling Commission completed a review of Skill On Net Limited's licence in May 2023, and ruled that the operator had broken licence conditions regarding AML processes, social responsibility and customer interaction. Rather than facing formal disciplinary proceedings, Skill On Net settled the matter for £305,150 plus a £105.650 divestment of funds.

3. Customer Service

The only customer support options at Genting Casino are live chat and email.

4. Trustpilot Score

Genting Casino has a reasonable rating of 3.2 out of 5 at Trustpilot after over 800 reviews.

5. Company Location

Skill On Net Limited is a Cyprus-based company, but is trusted because of its UKGC licence.

6. Visible T&C's

The offers on the Genting Casino promotions page come with their associated terms and conditions listed.

7. Social Media Presence

There are Facebook and Twitter/X accounts for Genting Casino, but the accounts are neither verified nor maintained.

8. Number of Sister Sites

Being part of Skill On Net means that there are over fifty Genting Casino sister sites.

9. Games portfolio

Genting Casino makes it very hard to find out exactly how many games it offers, but it has plenty of top slots and live games from a range of great providers.

10. Gamstop links

The Gamstop logo is in plain sight on every page of the Genting Casino website.

Overall SCORE >

★★★

★★ – 3/5 Stars
Genting Casino Review 2023
Genting Casino is not to be confused with Genting Casino. That might sound like a confusing opening statement, but there are two aspects to Genting Casino. There's the Genting Casino that exists in the real world, which is owned by Genting Casinos UK Limited, and there's this digital version of Genting Casino operated by Skill On Net with full permission from Genting Casinos UK Limited. Being a Skill On Net casino means that there are dozens of Genting Casino sister sites, but does it mean that the site itself is any good? Read on and find out.
Genting Casino Welcome Bonus
There's only one welcome bonus at Genting Casino, and it's an easy one to explain. Newcomers to this casino site can expect a 100% matched deposit on their first deposit, subject to a maximum of £50 in bonus funds. As is commonplace among online casinos, the offer comes with a few strings attached. Firstly, all bonus funds must be claimed and played before any deposited funds are used. Secondly, bonus funds come with a wagering requirement of x30. That's a touch below the industry average, which is good. All bonus funds are removed if they haven't been used within thirty days, and the maximum bet that can be made with them is 10% of the total fund value or £5, whichever is the lower.
Website Design
With the greatest of respect to Genting Casino, web design isn't something that the site is ever going to win awards for. The Genting Casino logo gives it an air of prestige, but beyond that, this is an old, tired-looking casino site. It's a long way short of being Skill on Net's best work, and we're surprised that nobody at Genting Casino has had words with Skill on Net and asked them to freshen it up a little. The banner across the top of the homepage is static, which is a behind-the-times approach, and the logos for the slots and games are huge and blocky. That looks ugly on a laptop, but it's positively cumbersome on a mobile phone.
The strangest thing about the Genting Casino site is its reluctance to show you what it has up its sleeve. Slots and games have to be accessed by scrolling sideways rather than up and down. Even if you ask to see "all games," you'll be given a single horizontal line, and you'll have to keep scrolling right until you find what you're looking for. The job is made a little easier by the many categories that players are presented with, but it's still an unorthodox and awkward experience. Further down the homepage, you'll get information on the history of the Genting brand (we'll be talking about that later) and a full list of providers, so that helps to build back some credibility after the frustrations a player is likely to encounter before they've made it that far.
The strong positives of the Genting Casino website are that banking information is very easy to find, and customer support is a single click away from the homepage. The site might not be pretty (or especially user-friendly), but it at least has its priorities in order.
Top Games and Software Providers
There's a "show and tell" section at the bottom of the Genting Casino homepage that introduces all of the major providers they work with and tells us a little bit about them. If you're familiar with who does what in the online slots world, you'll almost certainly know all or most of these names already, but it's nice to see them getting a shout-out and some credit for the outstanding work they do. 
The first name on the list is NetEnt: A Swedish developer that's been around in the industry for over twenty years and has thus far published over 200 slots and other casino games. The undoubted star of the NetEnt show is Starburst, which is the most popular online slots game in the world, but they also developed Gonzo's Quest, among other treasures. 
Microgaming get the next spot on the Genting Casino list, and they're one of the biggest names in the online casino world. If you believe their promotional material, Microgaming created not only the world's first piece of online casino software but also the world's first piece of mobile casino software. Other developers dispute that claim strongly, but Microgaming stands by it. They've released over 800 slots, so it's impossible to name even the highlights, but names like the vampire-themed Immortal Romance and the scatter-bonus-stacked 9 Masks of Fire should be very familiar if you're an online slots fan. 
Yggdrasil is arguably a little less famous than NetEnt or Microgaming, but that might change in the years to come. They're another Scandinavian provider, and their company name comes from the "tree of life" in Norse mythology. The provider is known for the outstanding graphics and quirky bonus features they tend to pack their games with, but more than that, they're known for their "Vikings" series of slots and games. 
Red Tiger: We've complimented Yggdrasil on the standards of their graphics, but Red Tiger is widely looked upon as the industry leader. Not only do they make games that are stunning to look at, but they also innovated the concept of large-scale daily jackpots. You'll see them everywhere now, but they started with Red Tiger. Having Red Tiger slots to offer to players is a big plus for Genting Casino because it means they can offer classics like Dragon's Luck Power Reels and oddities like Spin Town. 
Evolution isn't a company that's well known for online slots. They do make them occasionally, but it's not really where their strengths lie. Rather than making slots, Evolution is the powerhouse behind some of the most played live dealer games in the world. Within that niche, they specialise in game show games. If you've ever played and enjoyed Gonzo's Treasure Hunt, you have Evolution to thank for it. 
There's only one thing we need to say about Play n' Go in order for you to recognise who they are and what they do, and that's "Book of Dead." There are more "Book of" slots than we can shake an (expanding) stick at these days, but Play n' Go invented the genre and the mechanic with that first Egyptian-themed slot. They've followed it up many times with other games that use the same feature and also occasionally dabble in table games. A lot of the card games at Genting Casino are Play n' Go creations. 
Payment and Withdrawal Methods
Genting Casino helpfully has a "secure banking" information page linked from the bottom of its website. Through checking that page, we see all seven of the accepted payment methods at Genting Casino. Visa and Mastercard debit cards are your basic options, followed by Paysafe cards. Players who prefer to use e-wallets are well looked-after, with both Skrill and Trustly e-wallets accepted. EcoPayz and Sofort electronic transfers are fine, and PayPal is also on the menu.
Withdrawal processing information is, for some reason, not included on this page, but it isn't too hard to find once you venture into the FAQs. Genting Casino boldly pledges to process withdrawals and ensure that cash is in your account within 24 hours of a request being made, no matter which withdrawal method is used. If they can keep up that standard of service even with debit cards, they're doing better than 90% of the industry.
Customer Support and License
Reaching customer support information is achievable with just two clicks or taps from the Genting Casino homepage. When you get there, you'll see that the only two options available are email or live chat.
No turnaround time for responding to emails is listed, but live webchat is available from 6am to midnight every day. It's not quite round-the-clock support, but it means that there's someone available to speak to during the hours that the vast majority of players are likely to be using the website. A telephone support option wouldn't go amiss – especially seeing as Genting Casino has real-life offices and people working there at all hours.
Genting Casino's licence is held by Skill On Net Limited under account number 39326 with the UK Gambling Commission. The company found itself on the wrong side of the regulator's wrath in 2023. Further information about that can be found in the table further up this page.
Genting Casino – The Verdict
Genting Casino doesn't do itself any favours by being so ugly to look at. This is a big, well-known casino brand in the UK, and it ought to have a website befitting its status. We don't know whether the physical arm of Genting Casino or Skill On Net should carry more of the blame for this, but between them, they should have a conversation about modernising and overhauling the dated look of the site. It's beneath the brand's standing.
Even if you can overlook the dated design, the site isn't particularly easy to use. Forcing players to scroll across rather than down limits the number of casino games that are in view at any one time and makes browsing the library something of a chore. All that being said, though, it isn't all bad news. The variety of games is excellent, promotional offers tend to be strong, and most importantly of all, it seems to be well-loved by most of the players who've taken the time to leave reviews of it. If the phrase "never judge a book by its cover" were to be applied to any casino site, it would have to be Genting Casino.
What are players saying about Genting Casino?
Here are our condensed / readers digest summaries of recent player reviews of Genting Casino.
12-Sep-2023 by Paul:
I've been waiting over a day for my £2,200 withdrawal. They claim to process these quickly, but all I got was a generic response. They're quick to take your money but slow to pay out. – source: TrustPilot
03-Sep-2023 by John:
I deposited £400 and withdrew £500, but two days later, it's still pending. Even though I'm fully verified and used PayPal, I'm still waiting. Considering filing a formal complaint. – source: TrustPilot
02-Sep-2023 by Seo:
Their customer service is a joke. They take three days to respond and are slow to process withdrawals. Would not recommend. – source: TrustPilot
02-Sep-2023 by Michael:
I've had a great experience here. The slots are fair, and once you're verified, the payouts are quick. I also like the daily offers and the website design. – source: TrustPilot
28-Aug-2023 by GG:
I made £1,400 but was told it was from bonus money and couldn't be withdrawn. I feel cheated by their policies. – source: TrustPilot
25-Aug-2023 by DW:
I was playing through a bonus and had £215, which then disappeared. They claim I cancelled the bonus, but I didn't. Not happy at all. – source: TrustPilot
24-Aug-2023 by Player:
I'm a regular customer but disappointed with the customer service and mobile experience. Couldn't claim my rewards for levelling up and got no reply from support. – source: TrustPilot
18-Aug-2023 by Lauras:
There's no chance to win here. It's a waste of money. Would strongly discourage others from using this site. – source: TrustPilot
15-Aug-2023 by Kiki:
I'm still waiting for my withdrawal to be processed despite sending all the required documents. Considering going through ADR ECOGRA for resolution. – source: TrustPilot
15-Aug-2023 by Flutter:
I've been a loyal customer, but their customer service is frustrating. Raised a query via chat and email but only got standard responses. Still waiting for a proper resolution. – source: TrustPilot
Genting Casino In The Physical World
Genting Casino History
There are so many Genting Casinos in the UK that it's tempting to think that they're a UK-based brand, but they're nothing of the sort. The story of Genting Casino began almost on the other side of the world. It was 1965 when the Malaysian entrepreneur and businessman Tan Sri Lim Goh Tong founded the Genting Group in his home country. After succeeding at home throughout the 1960s and 1970s, Genting began to spread across the world – but it still took a while for the group's casinos to arrive in the UK. By the time the first Genting opened on British soil, the group had already reached Singapore, the Philippines, Australia, and even the Americas. Resorts World Genting is still a huge attraction in Malaysia, offering concerts, a theme park, and an enormous shopping centre as well as a massive casino.
Fast forward to today, and Genting employs more than 62,000 people all over the world. Not all of those people work in casinos or even in casino-related businesses. The money that Genting has banked through operating successful casinos has allowed it to expand into e-commerce, biotechnology, and even the gas and oil industry.
Genting Casino Settles In The UK
We said above that it took a while for Genting Casinos to arrive in the United Kingdom, but the moment they got here, they decided they liked it better than any other territory in the world. If you ever feel like you keep seeing a Genting Casino no matter where you go in the British Isles, you're probably not wrong. There are more Genting Casinos in the UK than there are in any other country in the world. Not only that, but the Genting Casino operates more UK casinos than any other casino operator. They're the biggest name in the domestic business, and it's not even close.
Here are some quick figures to help you to get the picture. In its native Malaysia, the Genting Group has only five properties. They include the massive Resorts World Genting in Pahang and Resorts World Awana right next to it, but it's still only five. In Singapore, the Genting Group has Resorts World Sentosa, a Genting Hotel in Jurong, and a prestigious and highly visible Genting Casino in Universal Studios Singapore.
Moving on to the Philippines, Genting has only one active property at Resorts World Manila, with another planned. It operates Genting Hong Kong in (funnily enough) Hong Kong, plus four cruise liners that regularly visit the territory. If you were to go to the United States of America, you'd find Genting Resorts World buildings in New York City, Bimini, Las Vegas, and another under construction in Miami.
If you add up every Genting property we've mentioned so far, you'd still get nowhere near the number of Genting properties that exist in the UK. The only "Resorts World" Genting is in Birmingham, but the group also owns and operates a further 45 properties scattered across the length and breadth of the country. There's a Genting in Blackpool, in Luton, in Torquay, and in Margate. There are Genting Casinos in Bristol, Coventry, Plymouth, and Southport. Quite frankly, there's a Genting everywhere, and that's not even including the fact that the company owns the glamorous Park Lane Mews Hotel in London's high-rent Mayfair district. The Genting Group has built casinos elsewhere, but in the UK, it's built an empire.
Genting Casino Sponsorships
Genting Casino is such a big name in the UK that it probably doesn't need high-profile sponsorships, but it occasionally indulges in them anyway. The most high-profile of them all came in 2011 when the company sponsored the shirt of Aston Villa FC in the English Premier League. The Villains have always been friendly towards casino companies and have featured the names of several on their kits over the years, but few with the domestic familiarity of Genting.
Horse racing is always a good bet (excuse the pun) for a casino company wanting to attract attention through sponsorships, which is probably why GentingBet sponsors the Royal Windsor Racecourse and many of the events that happen there. Things have been a little quieter in recent years – possibly because Genting no longer needs the profile boost that comes with a big-money sponsorship – but local branches of Genting sometimes get involved with sponsorships on a smaller scale. We saw that happen recently when the brand became the primary sponsor of the Coventry Blaze hockey team. Genting has the means to return to top-tier sponsorship in the future if it wishes to do so – but for now, the brand appears to be quite happy with the amount of custom it already has.