Grand Prive Casinos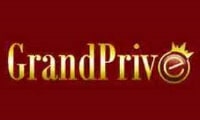 Grand Prive has 5 active online casinos and sister sites including Casino Grandbay, Bella Vegas, Jupiter Club, Lake Palace and Road House Reels.
Grand Prive Group is operated from Lower Ground Floor, 111 Charterhouse Street, London, United Kingdom, EC1M 6AW.
The Grand Prive group of casinos is actually operated by Genesys Technology N.V. and has been since 2018. Click the link to be taken to the updated page. 
Similar to Grand Prive Casinos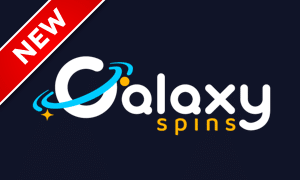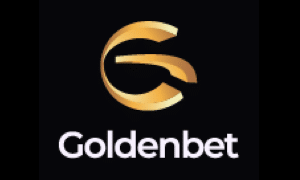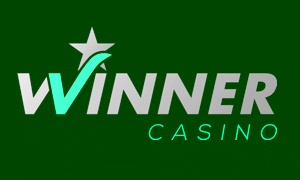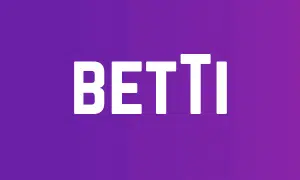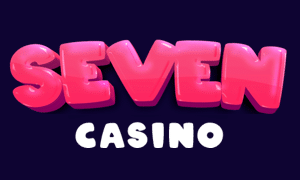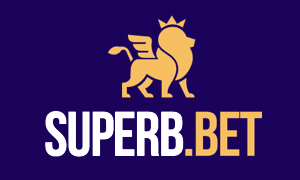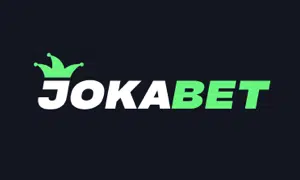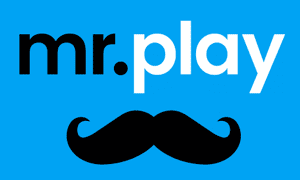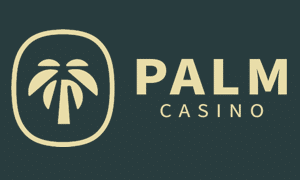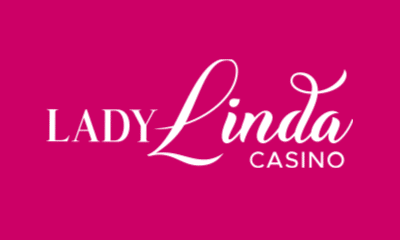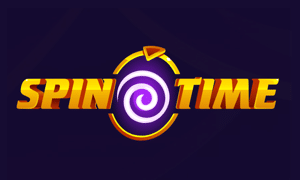 IMPORTANT NOTICE RE: GRAND PRIVE GROUP CASINOS
The Grand Prive group of casinos has been around since 2001, but by 2010 had developed a very poor reputation among players. The company had a reputation for not paying out when it should have done and generally treating customers unfairly. This led to the casino network company and all of its sites being blacklisted by various review websites and even some providers. It also might have led to Grand Prive Group taking a permanent back seat with regard to running casino websites. Although Grand Prive still exists, its website hasn't been updated since 2018 and it's no longer responsible for the operations of any of its former casinos. They now belong to Genesys Technology N.V. and the latest information about them can be found on the highlighted link above. As Grand Prive no longer operates any casino sites, this page is no longer maintained. 
Nothing below this line has been updated since Genesys Technology N.V. took control of the former Grand Prive Group casinos. 
Grand Prive Casinos
Casino Grandbay
Casino Grandbay is one of the multiple online casino brands owned by Grand Prive Group, which was established in 2001 as one of their first ever online casinos. You can call this website the original casino developed by this company, which gives you access to some of the best and leading online slots. The design of this online casino is based on a nautical concept, which is fun and quirky.
This original online casino is based in the US and is most popular amongst American players. However, you can access this website from other areas of the world, including the UK. Casino Grandbay has paid out over $8million in winnings, which shows just how popular this casino is amongst many players. This online casino is all about live casino games, online slots and video slots – with some jackpots stretching to brand new cars and other unique prizes.
Bella Vegas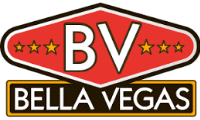 Bella Vegas was the second online casino to be released by Grand Prive Group, established in 2002 not long after their first online casino. This casino features a Vegas-inspired theme which offers all of the usual elements of vegas – slots, poker and some incredible prizes. There is a huge range of slots available to play at this online casino, including the likes of Microgaming, NetEnt and beyond. US-based players can join this online casino and access many games from their mobile or desktop devices. As a welcome offer, you can also get $600 free as part of their match deposit welcome scheme. Bella Vegas boasts a high 97% payout rate, which has been known to have paid out some incredible prizes over the years.
Jupiter Club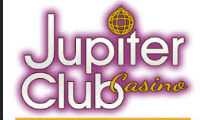 Jupiter Club casino is certainly where the party is within Grand Prive Group, a disco themed online casino which can be enjoyed by international players, from the US to the UK. This colourful and modern casino is one of many casinos which operate within this company, offering everything from online slots to live casino games. There are regular new additions made to this online casino, with leading titles from the biggest slot developers. Not only this, you can find all of the classical card games such as roulette, poker and more amongst this casino.
Lake Palace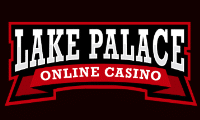 Lake Palace Casino is an international online casino developed by Grand Prive Group, which is playable across many countries. The theme of this particular casino is in a lakeland setting, with a US-themed concept. The collection of slots include everything from NetEnt, Next Gen, Yggdrasil and beyond, with live casino games also available. This online casino has paid out millions in prizes over the years, and is also known for offering some brilliant welcome offers. For example, just recently Lake Palace Casino is boasting a giveaway of 350K in christmas prizes through weekly promotions and competitions.
Road House Reels
Road House Reels is one of the latest releases of Grand Prive Group, a huge name in casino development. This online casino was released in 2005, and has actually announced its unfortunate closure soon. This Vegas-inspired casino is available for players in the UK, US, Australia and other major countries. The collection of games available mainly focuses on online slots, video slots and casino games. This online casino is particularly known for its vast collection of Saucify games – if you are a Saucify fan, you know where to come. The customer service and support at Road House Reels is great – simply make an account, and you will have access to 24/7 customer support if needed. There are also measures and features which allow you to customise your experience, for a safe gambling casino. It is a shame this online casino is closing soon, so be sure to get involved whilst you still can.
About Grand Prive
Grand Prive Group is a group of online casinos, based in the US. This company is very widely known and respected in the world of online gambling, with over five established and popular online casinos to explore. This company has been creating online casinos for quite some time, and certainly know their way around building the ultimate website to give players the perfect gambling experience. Many of their online casinos are inspired by Las Vegas and feature online slots, casino games and table games.
As a modern company which keeps up with changing times, Grand Prive Group offers lots of modern features across all of their online casinos. You can access most of their slots and casinos through mobile or desktop devices, with a seamless design used across all of their websites. In fact, you can see a strong similarity of templates used across all of their casinos to show that clear Grand Prive Group branding. Their casinos attract 1000's of players across multiple countries, but many of their casinos are most popular within the US. Each of their online casinos have their own unique style and theme – whether based on nautical themes or outer space. Explore them all and choose which is your favourite.
Grand Prive Group is a legitimate online casino developer, who operate with full licensing under the Gambling Commission. You can count on this company to work with Safe Gambling companies to keep their players secure, and playing fairly. You can easily reach this company across all of their online casinos with seamless customer service options. Including 24/7 Live Chat in some cases. This company was established back in 2001 and has since grown to be one of the leading providers of online casinos – regularly adding to their long list of online casino websites.
The success of Grand Prive Group has not gone unnoticed, as this brand has earned itself multiple awards over the years. These include Best Saucify Casino award, Fans Choice Award, Best Online Entertainment Award and many more. In fact, this company attracts respectable and reputable awards almost every year, as each of their casinos continue to grow and improve. The brand are always implementing the latest releases and technological features across their casinos, which makes them one of the best in the game.
What are players saying about Grand Prive Group casinos?
Here are our condensed / readers digest summaries of recent player reviews of Grand Prive Group casinos.
04-May-2020: Casino Grandbay by Erin:
Playing at this casino for a long time but didn't manage to win well here, it is because of their fixed and limited collection of games. Withdrawal methods were slow and took several weeks for clearance. – source: AskGamblers
07-May-2017: Casino Grandbay by Frank:
The landing page of this casino was quite slow and was loaded with endless advertisements. They got an old-fashioned registration process with complex documentation. – source: AskGamblers
02-Jan-2016: Casino Grandbay by Lee:
This casino is a total waste of time and money as I didn't manage to win even a single penny. Customer service was also not cooperative. – source: AskGamblers
01-Dec-2020: Bella Vegas by Ben:
It was a great experience at this casino they offered plenty of welcome bonuses including free spins. The wagering requirements were also easy to meet. – source: AskGamblers
19-Jan-2018: Jupiter Club by Rose:
The customer service was very friendly and professional, with that they got a decent collection of slot machines to provide. – source: AskGamblers
11-Nov-2018: Jupiter Club by Lee:
The casino had a long list of restricted countries and it was very difficult to navigate the accepted ones. Not only that their payment methods were also limited. – source: AskGamblers
01-May-2016: Jupiter Club by Zidane:
Jupiter casino is yet another top-notch casino to enjoy and I also won huge at this casino. The bonus system was very favourable too. – source: AskGamblers
25-Oct-2017: Road House Reels by Eva:
Gaming at RoadHouse reels was reak fun and they also got several top titles from Microgaming, not only that they also got fantastic wagering policies to follow. – source: AskGamblers
03-Mar-2016: Road House Reels by Julia:
Everything was great at this casino except their payment methods, as they all were slow and outdated. The process was too long and complex to follow. – source: AskGamblers
12-Feb-2015: Road House Reels by Kane:
The website of this casino was very catchy and was designed beautifully. Different kinds of slot machines were also ready to play. – source: AskGamAskGamblersbler
Most Grand Prive Casinos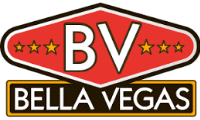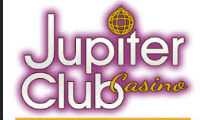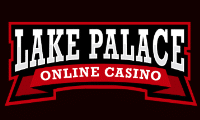 Full list of Grand Prive Casinos 2023
Casino Grandbay (casinograndbay.com)
Bella Vegas (bellavegas.com)
Jupiter Club (jupiterclub.com)
Lake Palace (lakepalace.com)
Road House Reels (roadhousereels.com)