Greentube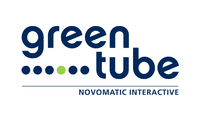 Greentube is quite a large name when we talk about the online gaming industry and the industrialization of the casino into the online world. This company, ever since its foundation, which was laid back in 2015, has been affiliating itself with a lot of useful game providers and other sorts of high-value brands that enable them to fulfil the needs of online gamers that play on their own online casinos. Greentube Alderney Limited owns 2 active casinos with zero white-label brands and one inactive site. Though their arsenal of online casinos isn't as big as various other companies we've reviewed, this entity is slowly making its way towards the top of the food chain of this industry.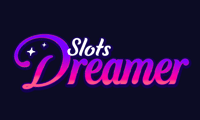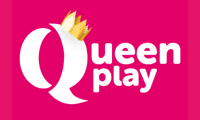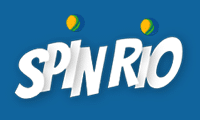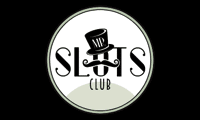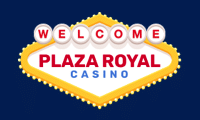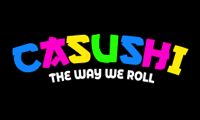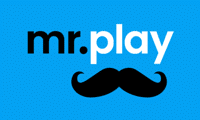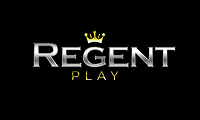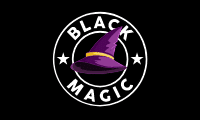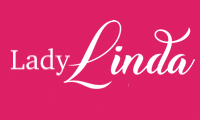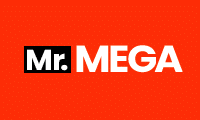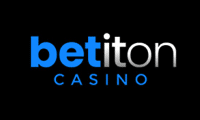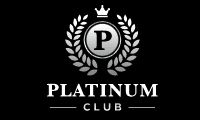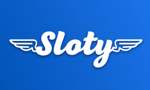 What are players saying about Greentube casinos?
Here are our condensed / readers digest summaries of recent player reviews of Greentube casinos.
29-Jun-2021: Admiral Casino by Max:
Gaming here was really fun and everything was legit here. Bonus offers were frequent here and the support service was very responsive. – source: TrustPilot
29-Jun-2021: Admiral Casino by Joshua:
You will never win here there games are rigged and slow. Bonuses are not favourable at all. Wagering requirements are not understood here. – source: TrustPilot
29-Jun-2021: Admiral Casino by Chris:
Slot collection was good here but bonus system was poor here. However, payouts were fast and reliable at this casino. – source: TrustPilot
29-Jun-2021: Admiral Casino by James:
The casino was excellent site was amazing and the gaming pool was attractive. Bonuses were frequent and the win percentage was also high at this casino. – source: TrustPilot
25-Jun-2021: Genting Bet by Nick:
Poor casino with a limited number of software providers. Welcome offers here was useless and the verification process was complex. – source: TrustPilot
23-Jun-2021: Genting Bet by Lisa:
I Will not come here again, after several deposits I only managed to win limited. The bonus system was not user friendly and live chat was useless. – source: TrustPilot
23-Aug-2020: Casino Empire by Benson:
Don't bother to play here my withdrawal request was processed in one month. Games were not working properly at this casino. – source: AskGambler
24-Mar-2020: Casino Empire by David:
Support service was non-existent here, sometimes bonus offers were not working. Winning odds were average. – source: AskGambler
30-Nov-2014: Spintime Casino by Holly:
Spin time casino was a total waste of money software providers didn't impress me alot. Live chat was also rude sometimes. – source: TrustPilot
30-Sep-2014: Spintime Casino by Andrea:
Experience at this casino was good and I also managed to win here. Wagering requirements were easy to follow and customer friendly. – source: TrustPilot
About Greentube
Greentube is another splendid casino game software providing company that specializes in slot titles and quick play games. This companys' website features some of the best and most popular game titles they have been providing for years, including From Dusk Till Dawn, Silver Trails, Eye of the Queen, Captian Venture, and many more. Apart from all the amazing slot games, Greentube offers many renowned Table, Video Poker, and Bingo titles as well. Although, that is not all as apart from online games and software this company also provides other services like Online and Social Casino services, Server Based Gaming, Greentube Pro, and novoSDK. This company prides itself on being the "Home of Games' ' which is fairly true as the software and games provided by this company can be seen on some of the elite and leading online casinos out there.
This means Greentube needs to do everything in the field of management in 2021. Making a business successful involves innovation, hours and hours of meetings, design and bug fixes for every website in the portfolio and cost management. This is only a fraction of the services that are offered. When taking a closer look at Greentube, it's remarkable how much is covered within the range of services Greentube is good at. They build and manage server farms for the websites, are active in-game and website development, as well as taking part in taking care of customer support. Over the years, Greentube has been associated with many sister sites. Let's have a look at some of them
The company itself is licensed and regulated by the United Kingdom Gambling Commission and has an active license for the distribution and production of Gambling Software since 16 Mar 2015. The Greentube head office itself is located at 94 Wiedner Hauptstrasse, Vienna, 1050, Austria. The domain name under which this companys' website is registered is Greentube and there are no other domains or trading names for this company. This means that there are no Greentube casinos or gaming websites available anywhere and that this company is solely based on providing other casino managing groups and organizations with top-notch gaming software.
The CEO of this company is Thomas Graf who first joined Greentube in 2011 with a history of being a very successful veteran and having a great experience of the gaming industry. Thomas Graf specializes in R&D, marketing, and operations management, and he is responsible for all the strategic planning, game and product development, and new business ideas at Greentube Limited. Alongside Thomas Graf, some of the senior staff members include George Gubo (COO), and Michael Bauer (CFO/CGO).
In addition to everything else, Greentube also offers a chance to everyone with the right qualifications to become a part of their excellent team. People can very easily browse all the job openings and opportunities on the Greentube website and select what suits them best. According to the employees of Greentube, their company is a very fun, friendly, and exciting place to work because of the wonderful work environment that is provided to them along with meaningful and impactful tasks which keep each employee engaged and have them make the best out of their qualities.
Greentube is a fantastic game provider company as is, but the fact that they do not have their casino websites is a bit strange as there is practically nothing to lose and the majority of the game provider companies do indeed manage their own online casino sites. This not only allows the game provider company to distribute their games on a trusted platform but also manage and interact with the players who play their games first hand.
Greentube in 2022
To keep in touch with their clients, customers, and the world, Greentube Limited is fairly active on social media and provides regular updates and announcements to any major events or changes taking place. On the 10th of June 2021, Greentube announced on their Facebook page that they were partnering up with Casino Luzern for a new project that would allow players from Switzerland to enjoy the top quality jackpot games they have to provide on mycasino.ch. This turned out to be a month-long campaign that resulted in the successful implementation of the highly sought after jackpot titles powered by Greentube on the Casino Luzern's mycasino.ch brand.
On June 2nd 2021, Greentube boosted its presence in Paraguay as the company signed a very peculiar deal with a land-based casino known as Slots Del Sol. This deal allowed Greentube to develop and supply their patent high-quality games to Slots Del Sol, which can be marked as a big step for this company's presence in Paraguay after their first step towards establishing a big name for itself there a year prior. Some of the top games hosted by Greentube include Book of Ra, Lucky Lady's Charm, Sizzling Hot, and many more. There have also been many other announcements of Greentube joining different casinos around the globe and supplying them with their state of the art software titles as well, such as the partnership with Casino Du Lac in Switzerland on the 27th of May 2021, and a deal with the British Columbia Lottery Corporation, Canada, on 20th May 2021 as well.
As mentioned earlier, Greentube is always providing everyone with the opportunity to work at one of the best game provider industries in the market and set off on an unforgettable journey. It comes with no surprise that this company also has many posts and announcements on their website and media pages, whether they be Facebook or Instagram, that there are positions available for the qualified personnel. The latest post made by Greentube on Facebook on 15th June stated that there are various positions and opportunities available over at a company that will not only provide them with a job but develop and improve their areas of interest as well.
The staff and employees over at Greentube also make frequent appearances on various pictures posted on this companys' Instagram page. These posts showcase and highlight their hardworking employees and also keep a close touch with all their fans and followers. One heartwarming post made back in February of 2021 stated that Greentube donated several of their workstations, monitors, and other computer equipment to a local NGO named KiKE. This donation was later delivered to a school nearby that needed new IT hardware.
Greentube Brands 2022
Admiral Casino
One of the two most popular and the only online casinos owned and managed by Greentube Limited, Admiral Casino presents itself as a sophisticated and elite online gaming website with its unique blue theme, high-end graphics and animations, and an overall professional look. The themes and visuals are not the only professional and top-notch things that Admiral Casino is known for, as the professional services and fantastic games they provide along with those quality-of-life services is the reason behind all the fame this casino has accumulated for itself over the years. As this casino is directly owned by Greentube limited, it comes with no surprise that the website of this casino is also licensed and regulated directly by the UKGC.
In terms of the bonuses and promotions offered to new users on this site, there is a fantastic offer waiting for all players who register on this casino for the very first time. This offer provides a 100% match bonus on a minimum deposit of £10 and a maximum of £200, which means players can get up to £200 worth of additional casino credit for free. That is not even all as players are also provided with 40 free spins which can be used on top rated and player favourite slot games. Although, there are some terms linked with this bonus that must be completed before any winnings from the said bonus can be withdrawn. These conditions include a wagering requirement of only 1x for both deposit and free spins, which is a very low requirement if compared to other major casino websites.
One important thing to note is that this is the only promotion or bonus this casino has to offer and there are no other regular or monthly promotions available anywhere on this site, which is a big drawback for many players as other rival casinos do provide their players with loyalty programs and ongoing promotions.
Casino Empire
Casino Empire is made up in a pretty luxurious way. The colours of gold and black are dominant, which brings up high contrasts and make gambling there interesting right from the start. Players can choose from four different languages, including English and German. Payment options like Bitcoin are easy to use, just like payments with credit cards.
Goal Bet
Goal Bet is made up in a neutral way. Black, Blue and White are the most important colours there. Bets can be scheduled by date. The European League is included in the variety of bets as well as the DFB. A bet can be placed at nearly any sport.
Genting Bet
Genting Bet is the all in one option that is associated with Greentube. Sports Betting is possible, just like Slots like Starburst can be played. Live Gaming matches take place daily and in high spheres, which means that players can win something here pretty easy.
Booi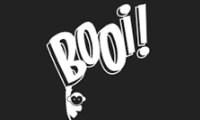 Booi Casino is the address that brings in real money, no matter if players are just placing their first deposits or are headed years into the game. The bonuses are split into 5 different portions, a net worth of 600 Pounds worth in cash can be claimed via the 250% bonus. Additionally, over a hundred free spins are offered as well.
Spintime Casino
Spintime Casino is your way to go when you as a player like to play classic casino games like Blackjack, Baccarat or Poker. But Slots can also be accessed. In this case, you don't have to pay attention to the amount of lines that the slots have. From one to multiple lines-every variation can be found.
Star Vegas
Star Vegas is another famed site owned and operated by the Greentube Group, which makes it a direct sister site of Admiral Casino. Known for its clean and simple website design with an interactive and fun layout, Star Vegas is a top-picked site and attracts a lot of players who are both new to the whole online casino genre to veteran and more experienced users. There are also many different genres of casino games featured on this site which keep things fresh and exciting for regular players as they get to try out different amazing games on this casino. In addition, Star Vegas is always adding new and hot game titles from the most renowned and popular game providers on the market.
Making payments and processing withdrawals has been made easy like never before at Star Vegas casino, as they host numerous top-of-the-line, trusted, and verified payment providers which are available for all users. These payment methods include options like Visa, PayPal, MasterCard, PaysafeCard, and many more.
Greentube's Own Brands
Bella Fruit Casino
Admiral Casino UK
Greentube Inactive Brands
Play BFC