Greentube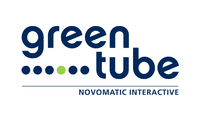 Greentube Alderney Limited is a casino network company with one active site. The only Greentube casino site is Admiral Casino.
Greentube Alderney Limited is based at 5B, St Anne's House, Victoria Street, Alderney, GY9 3UF.
Similar to Greentube Casinos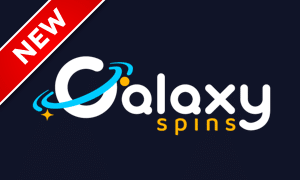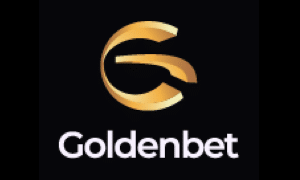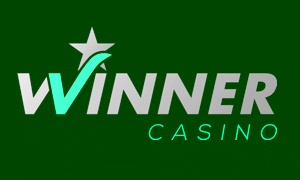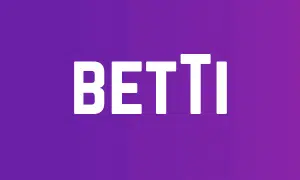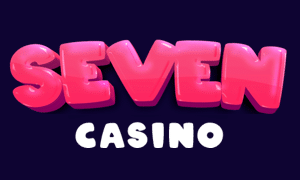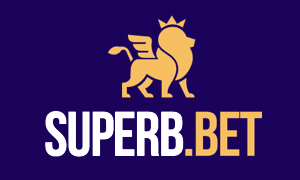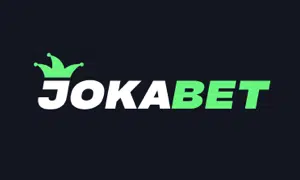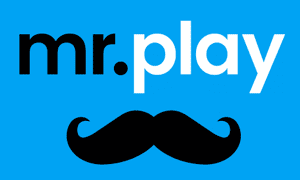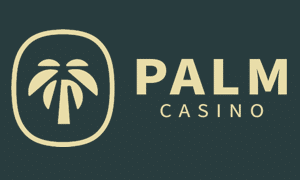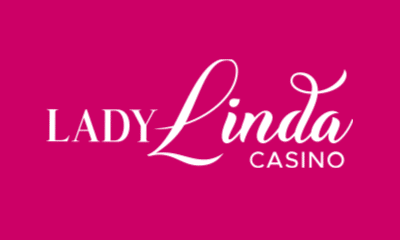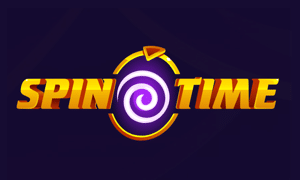 All Greentube Alderney Limited Casinos 2023
Admiral Casino
Admiral Casino is currently the only Greentube Alderney Limited casino site available to players in the UK. The company used to operate Bellfruit Casino as well, but that site is long gone. There's technically another casino in the family by the name of Star Games, but it's run by a different limited company connected to this one. In pure and simple terms, the range of Greentube casinos starts and ends with Admiral Casino. It's possible that you've seen the logo of this casino before in the real world. Admiral Casino is a brick-and-mortar brand with dozens of outlets all over the country. This is its official online presence, and it's quite a comprehensive one. It offers a decent range of slots along with table games, arcade games and a live casino section. It even includes directions to the nearest Admiral Casino to you if you decide you'd like to pay a visit to the company in person!
While Admiral Casino doesn't work with every provider in the business, it can offer a lot of exclusive slots. The bulk of those slots are made by Greentube itself in its capacity as the interactive division of the larger Novomatic company. You won't necessarily find your all-time favourite casino games at Admiral Casino, but you can play games here that you won't find anywhere else – and that ought to make up for it.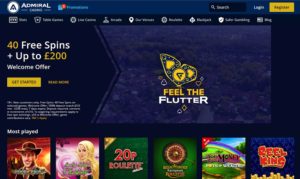 About Greentube
Greentube's History and Mission Statement
We've described Greentube as a casino network company, but that probably isn't a fair representation of the company. This is a casino business that does a lot of things, and operating casino websites isn't even close to the top of them. In fact, Greentube's main focus is on creating new online slots for other people's websites. However, that aspect of the business isn't handled by Greentube Alderney Limited. Instead, it's run by Greentube UK Limited. There's also Greentube Gibraltar Limited and Greentube GmbH, as well as yet another company based and licensed in Malta. To add to the collection, there's also Greentube US LLC, Greentube Serbia, Greentube Netherlands and Greentube Slovakia. The company also owns Funstage and Platago in Austria, BlueBat Games in Canada, and AbZorba Games in Greece. We're not sure why there are so many iterations of Greentube, but we presume that the company has sound business reasons for segregating itself in this fashion.
Greentube came to life in 1998, which is both the year the company was founded and also the year it launched its first game. Back then, it was known by the less-memorable name of Durrschmid & Reisinger OEG. The game was called Ski Challenge and was a 3D sports simulator game that made the best use of the technology that was available at the time. Ski Challenge was a big hit, and the company quickly realised there were opportunities to be had in the online gaming sector. With expansion in mind, Durrschmid & Reisinger OEG was renamed Greentube Internet Entertainment Solutions AG in the year 2000. The company became part of the Novomatic Group in 2010.
According to the official Greentube website, which is a huge, sprawling site encompassing every facet of the company's operations, the mission statement of Greentube is to entertain players by supplying them with a mixture of classic and tailored gaming content in both social and real-money operations. They see themselves as the leading "full service" iGaming provider in the mobile and online gaming sector, delivering safe, secure gaming to players all over the world. It's thought that around five hundred people work for Greentube – most of them based at its head office in Austria – and the company's revenue is close to £100m per year.
Who Works With Greentube?
We've already said that Greentube is more interested in making casino games and online slots than it is in hosting websites. There are hundreds of companies out there that make casino games, some of which do it to a far higher standard than others. Where, then, does Greentube rank in the grand scheme of things when it comes to gaming quality? The easiest way to answer that question is to look at the companies that they work with and supply to. If Greentube's games were no good, other casino companies simply wouldn't host them. It therefore tells you a lot of what you need to know about the standard of Greentube's output that they work more than sixty casino sites and networks, including some very big names.
A lot of Greentube's partners are based in Europe and don't have any UK-facing casino websites, so we won't list all of the company's partners here. Instead, we'll namedrop a few of the bigger brands you're bound to have heard of. Games made by Greentube appear on Bwin, on NetBet, and inside every Genting Casino, as well as on the official Genting Casino website. You'll also find casino games and online slots made by Greentube at Unibet and Sky Vegas, Ladbrokes, and Casumo. The entire Betsson Group of casinos uses Greentube games, as does the enormous Kindred group. As if that weren't enough, other Greentube customers include Bet365, LeoVegas, Mr Green and all of the 888 UK Ltd casino brands. We've just named some of the very biggest and best casino companies in the industry, and all of them host games by Greentube. That's close to being the ultimate vote of confidence in the abilities of the company as a provider.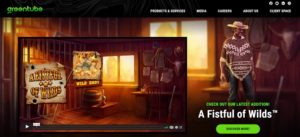 Greentube's Regulatory Issues
We've just sung Greentube's praises, so for the sake of balance, we must also ensure that we include the things that Greentube gets wrong. As part and parcel of operating the Admiral Casino website, Greentube Alderney Limited is licensed and regulated by the UK Gambling Commission under account number 39050. The UK regulator is one of the most stringent in the world and insists on extremely high standards across the sector. Unfortunately, Greentube Alderney Limited hasn't always been able to live up to those standards.
In December 2021, Greentube Alderney Limited and the UK Gambling Commission reached a settlement in lieu of Greentube being forced to pay a formal financial penalty. The settlement came after the regulator carried out an investigation into the casino network company and found its practices to be lacking in several areas. The conclusion of the investigation was that between 2019 and 2020, Greentube failed to comply with numerous codes of practice and licensing conditions connected to the prevention of money laundering, failed to report key events to the Gambling Commission, and failed to interact with customers in a manner that minimised the risks of gambling-related harm. Greentube agreed to make a payment of £685,000 to the National Strategy to Reduce Gambling Harms. New conditions were added to the company's operating licence, including an obligation to submit to a third-party audit review of compliance measures and codes of practice within twelve months. Bellfruit Casino was shut down shortly after the settlement was announced and the Gambling Commission published the results of its investigation, so those two facts might be related.
The Latest Greentube News
If you've been reading closely, you'll remember we said that Greentube has a presence in the United States of America. There's only one reason a casino network company would have a presence in the USA, and that's to take advantage of the emerging sports betting market. In June 2022, Greentube expanded its presence into the state of New Jersey by partnering with BetMGM, which is one of the biggest iGaming and sports betting companies in the state. Greentube's cames will now be available within Party Casino, Borgata Casino and BetMGM Casino, which is a major breakthrough for the brand.
Expansion is a recurring theme when it comes to recent Greentube news. Also in June 2022, the company announced that it was expanding further into Italy by signing a new partnership with Eurobet, which is owned by the gaming giant Entain. A month earlier, Greentube agreed to start supplying the PokerStars website with gaming content. At the end of March 2022, Greentube's products went live in Switzerland for the first time after the company partnered with Grand Casino Basel. Switzerland is another emerging market for iGaming, and Greentube is one of the first companies to get a foot in the door.
Aside from expanding into new areas, Greentube has also been winning awards. When the EGR Nordics award ceremony happened in March 2022, Greentube was named Casino Content Supplier of the Year. The next awards ceremony in the calendar happened in April 2022 and was the EGR North America Awards. Greentube walked away with the Best New Game of the Year Award for its title Diamond Cash: Mighty Elephant. Aside from the incident with the UK Gambling Authority, it's been an excellent twelve months for Greentube, which is clearly a company that's going from strength to strength. The only thing it doesn't appear to be expanding is its portfolio of online casino sites.
What are players saying about Greentube casinos?
Here are our condensed / readers digest summaries of recent player reviews of Greentube casinos. They're all genuine reviews from real players., but we've edited some of their comments to keep them brief and on-topic.
09-Jun-2022 Admiral Casino review by Isa:
Admiral Casino offers the best of everything. They pay you fairly and you can win a lot here. – source: TrustPilot
07-Jun-2022 Admiral Casino review by Russell:
I find the customer service team at Admiral Casino very helpful. It's just a shame that the withdrawal process is so long-winded. I hope they sort that out soon. – source: TrustPilot
07-Jun-2022 Admiral Casino review by Kieran:
I'm having to repeatedly clear my cookies just to be able to log into my account, and the app has stopped working altogether. My free spins allocation has dropped from five per day to two a day and I don't get offered the bonus wheel anymore. It feels like it's gone massively downhill within the past two weeks. – source: TrustPilot
07-Jun-2022 Admiral Casino review by Steve:
I'm new to playing online casinos, but the best experience I've had so far is at Admiral Casino. I don't bother with any of the bonuses because they all come with wagering restrictions, but the gameplay is great and when I asked for withdrawals I have them within minutes. I don't have a bad word to say about them. – source: TrustPilot
03-Jun-2022 Admiral Casino review by Chris:
I don't find that I win on here very often and the free spins promotions aren't really free, you can't withdraw anything you win with them until you've wagered your own money. On the positive side, there are some fantastic games on the site. – source: TrustPilot
29-Jun-2021: Admiral Casino by Max:
Gaming here was really fun and everything was legit here. Bonus offers were frequent here and the support service was very responsive. – source: TrustPilot
29-Jun-2021: Admiral Casino by Joshua:
You will never win here there games are rigged and slow. Bonuses are not favourable at all. Wagering requirements are not understood here. – source: TrustPilot
29-Jun-2021: Admiral Casino by Chris:
Slot collection was good here but the bonus system was poor here. However, payouts were fast and reliable at this casino. – source: TrustPilot
29-Jun-2021: Admiral Casino by James:
The casino was excellent site was amazing and the gaming pool was attractive. Bonuses were frequent and the win percentage was also high at this casino. – source: TrustPilot
25-Jun-2021: Genting Bet by Nick:
Poor casino with a limited number of software providers. Welcome offers here were useless and the verification process was complex. – source: TrustPilot