Ice36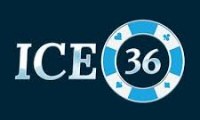 Ice36 sister sites include PlayOJO, Knight Slots, Prime Slots, Spin Genie, Lucky Vegas, Prime Casino, Queen Vegas, Royal Bet, Genting Casino, Lucky Louis and more. 
Ice36 (ice36.com) is operated by Skill On Net Limited from Anapafseos1, Limassol, 3096, Cyprus.
Sites like Ice36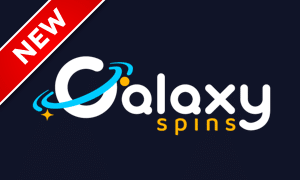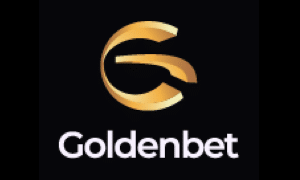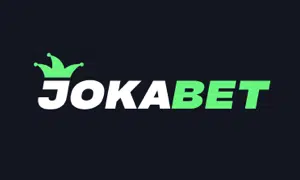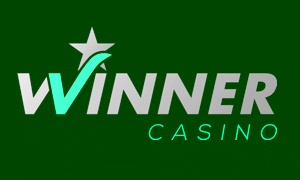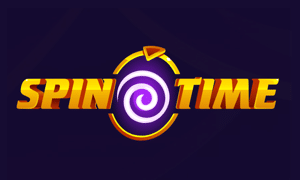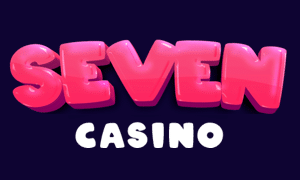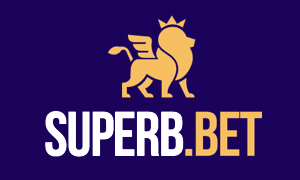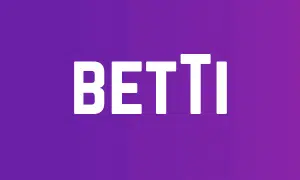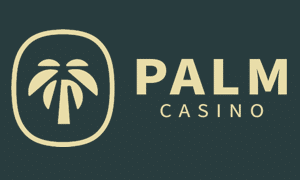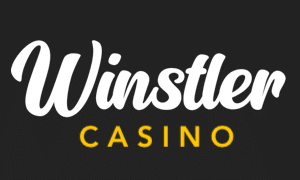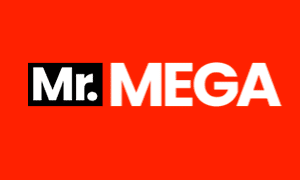 Ice36 Sister Sites 2023
Ice36 is on the Skill On Net Limited casino network, where it's owned and operated by Skill On Net directly. That puts it at odds with around half of the Ice36 sister sites, which are hosted by Skill On Net but operate on a white-label basis. There are more than fifty Ice36 sister sites, so on this page, we're going to focus on the highlights of the range and a full review of the casino. If you're more interested in seeing a comprehensive list of every Ice36 sister site, you'll find one by clicking the highlighted Skill On Net link at the top of this page. It will take you to our dedicated page for the company.
Slots Magic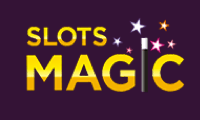 Slots Magic certainly has a lot of slots (a whole galaxy of them if you believe the casino's promotional text), but does it have any magic? That's harder to say. This is one of the core group of Ice36 sister sites that are owned and operated by Skill On Net Limited directly. The casinos that the network company has kept under direct management tend to have better layouts and more unique features than those that have been pushed out to white-label partners, as the self-managed casinos come with bespoke designs. Slots Magic has more than three thousand casino games to offer. It goes beyond the slots it offers in its name, also providing live dealer roulette, card games and more. If you've never played at Slots Magic before, you can join up with a matched deposit welcome bonus worth up to £50 and get fifty free spins on a well-known slots game into the bargain. Wagering requirements for bonus funds are reasonable at x30, but they jump up to a less reasonable x60 for anything that might be won from the free spins.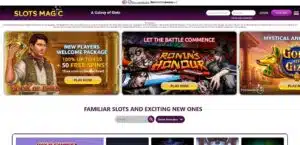 Lucky Niki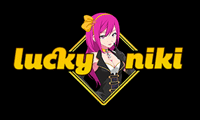 Lucky Niki is a ninja. That makes for an exciting theme for this casino, which is one of the more interesting Ice36 sister sites when it comes to promotions. The welcome promotion might not be much to write home about, adding up to little more than twenty-five free spins with a prohibitively high wagering requirement of x60 (that figure, unfortunately, comes up a lot with casinos on this network), but Lucky Niki mostly makes up for that damp squib of a welcome by offering new promotions every day of every week, all year round. There's also a VIP rewards program available at the site to reward those who make themselves at home at Lucky Niki and stick around for a while. If we were to pick holes in Lucky Niki anywhere, it would be in the fairly dull and old-fashioned design of the casino website, but anyone who's able to grab a chunk of the casino's combined jackpot pool of more than £30m is unlikely to care about how pretty the casino is or isn't. Lucky Niki mostly deals in slots and traditional casino games, but there's also a virtual sports betting section if you scroll to the bottom of the homepage.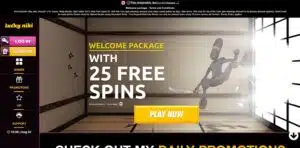 Lucky Me Slots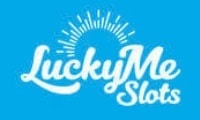 We think "Lucky You Slots" would make a better name for an online casino than "Lucky Me Slots," but that's a minor concern, and it's by the by. What's more important is that Lucky Me Slots has access to a massive progressive jackpot pool that almost never dips below £25m. There are large jackpot pools available at almost all of the Ice36 sister sites, but few of them go higher than £20m and so Lucky Me Slots is marked out as special from the moment you arrive on its homepage. You'd have no way of knowing from the name, but Lucky Me Slots is a holiday-themed site full of beach views and sun loungers. The emphasis is on relaxation. New players can pick up 100 free spins on a top-class slots game like Starburst when they register an account with the casino but have to contend with the familiar (and unreasonable) x60 wagering requirement that comes with them. This casino doesn't quite have as much to offer as Slots Magic when it comes to the size of its games library, but there are still more than one thousand slots to choose from. That ought to be enough for all but the pickiest of players.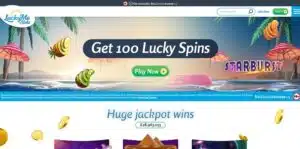 Casino and Friends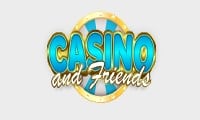 Not all of the Ice36 sister sites are equal. Some are far better than others, but that isn't reflected in the popularity of the sites. Some of the (in our opinion) best Skill On Net casinos are way down the pecking order in the popularity stakes, while sites like Casino and Friends do well with players despite having obvious flaws. If you want to know what we mean by that, try loading Casino and Friends on a laptop rather than your mobile phone. It's so badly designed that the terms and conditions of its welcome promotion are overlaid on top of the promotion banner itself, thus making it very difficult to read either. When you do eventually read the offer and its terms, you'll probably wish that you hadn't. It's a 100% matched deposit with a maximum limit of £20, and you have to deposit £20 to get it. The wagering requirement is OK at x30, but a welcome offer of £20 is hardly going to set the world on fire. The unusual layout of Casino and Friends makes it a little hard to browse the full gaming catalogue, too, so all things considered, this is probably one of the Ice36 sister sites you can afford to skip.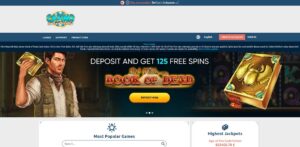 Simba Games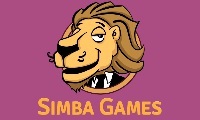 If you've ever seen the Disney movie "The Lion King" (let's face it, everybody has), you'll be familiar with the character of Simba. For those who haven't seen it or are in need of a refresher, he's the main character in the film. Simba is a brave and proud lion, but he's also a Disney trademark. Skill On Net Limited couldn't use Disney's Simba when they put Simba Games together, so they instead asked someone to dress up in a lion costume that looks like it was picked up third-hard from a thrift store. To say that the theme of Simba Games is underwhelming would be an understatement – the lion looks sad, and the casino looks a little sparse. We've already mentioned that there are disparities in the design quality of Ice36 sister sites, and Simba Games is a good example of what we mean by that. Getting fifty free spins as a welcome offer when you sign up to the site might make you feel a little better about playing here, but it's hard to escape the feeling that this is a reskin of Slots Magic with some of the best promotions and games removed.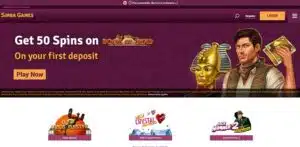 Masked Singer Games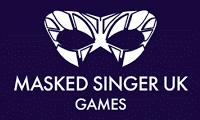 Just about every casino network company in the UK would have loved to get its hands on the intellectual property of The Masked Singer and make the TV show's official online casino site. It is, therefore, a real credit to Skill On Net Limited that they got the job. You can tell that being trusted with the high-profile brand matters to the company because more effort has gone into making sure this site looks good than has gone into the aesthetics of almost any of the other Ice36 sister sites. When you've got a casino connected to a TV show as popular as The Masked Singer is, you have a brand that sells itself. Masked Singer Games barely needs advertising because the brand is the hook. The casino would have been a success even if it hadn't been piled high with the best games available to Skill On Net Limited, but they piled it high anyway. There are more than two thousand games at this site, drawn from nearly all the best providers in the business. There are also exclusive games that use The Masked Singer as a theme, so it's possible to experience things here that you won't find at any other UK casino.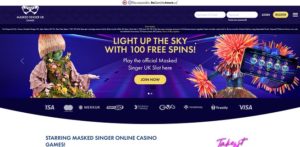 Zebra Wins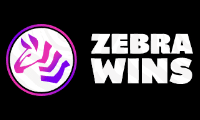 Zebra Wins is one of the more popular white-label Ice36 sister sites, but it's difficult to see why. For a start, this is a casino that appears to be a little confused about its theme. If you've ever seen a zebra in a safari park, in nature or in a zoo, you'll know that they're black and white. They're basically nature's barcodes. Nobody clued the designer of Zebra Wins on that vital piece of information because the zebra stripes at Zebra Wins are pink and purple. There's no additional theming at the casino save for the stripes, so the whole thing looks more than a little odd. The 100 free spins that are offered to new players as a welcome promotion might sound generous at first, but if you check the terms, you'll note that Zebra Wins is one of the many Ice36 sister sites that deem it appropriate to make players deal with an x60 wagering requirement levied against their winnings. Throw in the difficult-to-navigate collection of games at the casino – which seems to be significantly smaller than that of most of the casinos on this list – and it's fair to say that you'd probably have a better time at one of the other Ice36 sister sites.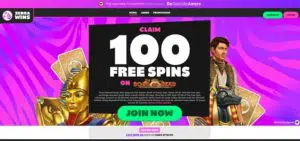 Genting Casino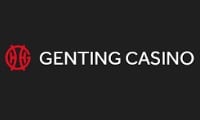 The Masked Singer is far from the only well-known brand that Skill On Net has been trusted with the official online casino of. There's also Genting Casino, which is yet another white-label member of the Ice36 sister sites family. While it's not quite as popular or prevalent as, for example, Grosvenor Casino, Genting Casino is a well-known real-world casino brand that has premises in a large number of big UK towns and cities. Given the size of the Genting Casino brand and the financial resources available to it, it's a little surprising that the company didn't simply open an online casino under its own steam, but the job went to Skill On Net, and they've run with it. We have a couple of issues with the site, though. The design is a hangover from the trends of a decade ago, with a plain and uninspired layout and a distinct lack of anything close to a "wow factor." The matched deposit welcome bonus of £50 at most, even with a lower x30 wagering requirement, is also disappointing for a casino brand of this size. Genting Casino deserves better representation than this.
PlayOJO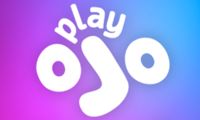 The only reason we didn't list PlayOJO earlier in our list of Ice36 sister sites is that everybody already knows it. PlayOJO isn't just the most popular and successful online casino on the Skill On Net Limited casino network; it's one of the most popular and successful online casinos in the UK. The "PlayOJO" advertising jingle from its television and radio commercial is almost as recognisable as that of McDonald's. Perhaps all the success that PlayOJO has enjoyed is the reason it can afford to be significantly more generous with promotions than any other casino in the family. While high wagering requirements are a problem at almost all of the Ice36 sister sites, there are no wagering requirements at all at PlayOJO. If you win anything, it'll be paid out as cash, and there's nothing to stop you from withdrawing it instantly. That alone would be a good reason to play here, but PlayOJO sweetens the pot even further with a welcome promotion of fifty free spins and no deposit required. Players can also claim five days of free bingo as a newcomer and a further fifty free bingo tickets into the bargain. If you're here because you're looking for Ice36 sister sites, start with PlayOJO. Everything else is a step down.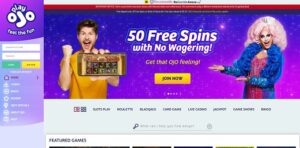 Slingo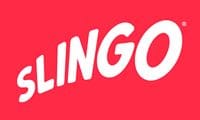 There was a time when Slingo games didn't exist at top online casinos. Those times are hard to remember now because Slingo is suddenly everywhere. Skill On Net Limited doesn't hold the copyright to Slingo – that's held by a company based in the US and connected to the man who invented the concept – but it does operate the only official Slingo site. You might be able to find Slingo games at a hundred or more online casinos, but you'll never find more Slingo games than there are here. To make things even better, new games created by Slingo Originals become available here before they're made available anywhere else. If you can't get enough of this strange blend of online slots and bingo, the official Slingo site is a casino you won't want to miss out on. You can still play slots and traditional casino games here, but we suspect they're not the reason why most people visit the site. This is the most unique member of the Ice36 sister sites family because of its focus and has spent the past twelve months going from strength to strength.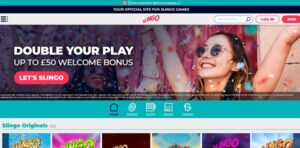 Can Ice36 Be Trusted?

★★★★★
Ice36 is a 3 Star trusted casino.
1. UKGC License

Ice36 is covered by UK Gambling Commission licence 39326, held by Skill On Net Limited.

2. UKGC Fines

A UK Gambling Commission review that ended in May 2023 concluded that Skill on Net Limited had broken licence conditions designed to prevent money laundering and minimise the risk of harm to customers through interactions with casinos. Rather than facing a formal penalty, Skill on Net opted to pay a settlement of £305,150 and divest itself of a further £105,650 to remedy the breaches.

3. Customer Service

Limited-hours live chat and email support are available at Ice36. Telephone support is not.

4. Trustpilot Score

After more than 75 reviews, Ice36 has a subpar rating of 1.9 out of 5.0.

5. Company Location

Cyprus is the home of Skill On Net, but the company is trusted because of its UKGC licence.

6. Visible T&C's

Terms and conditions are listed alongside promotions at Ice36.

7. Social Media Presence

Ice36 has active accounts on both Twitter/X and Facebook, posting regularly on both.

8. Number of Sister Sites

By virtue of being on the Skill On Net platform, there are more than fifty Ice36 sister sites.

9. Games portfolio

Ice36 offers a massive library of over 2000 slots along with live game shows, live dealer games and more.

10. Gamstop links

GamStop's logo and link is in a cluster of similar logos and links in the bottom-right corner of the homepage.

Overall SCORE >

★★★

★★ – 3/5 Stars
Ice36 Review 2023
Ice36 is a classic casino with an ice-cool theme. It's been around for a few years now and has the benefit of being operated and owned by Skill On Net Limited directly rather than being run on a white-label basis like so many of the Ice36 sister sites. As you'll have seen while reading the above mini-reviews, though, direct ownership isn't a guarantee of quality. Is there enough at Ice36 to compete with the likes of PlayOJO? Read on, and we'll tell you.
Ice36 Welcome Offers
The welcome promotion at Ice36 isn't up there with the best that this family of casinos has to offer. When new players make their first deposit with Ice36, they get a matched deposit at 100% up to a maximum of £50. The minimum qualifying deposit is £10, and bonus funds must be wagered x30 before anything can be withdrawn. The maximum bet that can be made using bonus funds is £5, so clearing those wagering requirements is going to take a long time.
There's a second element to the welcome promotion, which isn't advertised on the Ice36 homepage. It's the fact that the matched deposit bonus is accompanied by 136 free spins on one of the casino's top slots. The slot was Big Bass Bonanza at the time of writing, but that's subject to change at any time. Unlike the bonus funds, anything won from the bonus spins is tied to a much harsher x60 wagering requirement.
Ongoing Promotions
The long-term promotion at Ice36 is the casino's VIP club, which promises exclusive offers, outstanding perks, and chances to win great prizes. As with other Skill On Net Limited casinos, there are six VIP ranks. All new players start at the Bronze level by default and remain there until they've accrued 401 VIP Points. At that point, they join the Silver club and then progress through to Gold at 1001 VIP points and Platinum at 2001 VIP points. There are two levels beyond that – Diamond at 20001 points and Red Diamond at 80001 points – but they're out of reach for all but the biggest spenders. Points are accrued at a rate of one per £20 spent on online slots, but exchange rates for table and live games are worse. Bronze-level players don't get any additional perks, but Silver-level players receive tailored monthly bonuses, and Gold-level players get higher deposit limits. At Platinum level and above, perks include faster payouts, VIP account managers, birthday bonuses, invitations to exclusive real-world events and more.
Ice36 Pros and Cons
Pros:
Ice36 processes withdrawals within 24 hours regardless of the chosen method and regardless of a player's VIP ranking status. 
The VIP program is detailed and thorough, with a few perks available to players of all budgets. 
Cons: 
The lack of telephone-based support means that customer service at Ice36 isn't as strong as it perhaps could be.
The casino's unusually low score with Trustpilot suggests customers are generally unhappy. See the player reviews below for more information. 
Featured Slots and Casino Games at Ice36
The size of the games portfolio at Ice36 isn't as big as we've seen at some of the Ice36 sister sites, and the range of options is narrower. You have just three categories to choose from; slots, live casino, and casino. Under the casino tab, you'll find non-live versions of blackjack, roulette, poker and scratch cards. There's a mixture of of slots and casino games in the "most played" section of the Ice36 homepage. Here are the top three as of the time of our visit. 
Age of the Gods – God of Storms: The Age of the Gods series has been running for years now but shows no sign of running out of steam. The slots are handled by the "Playtech Vikings" division of Playtech, with God of Storms released in 2017. What differentiates this entry in the series from all the others is its walking wild symbols, which grant free respins for as long as they remain in view. Four separate progressive jackpots are linked to the slots, thus increasing its potential significantly. RTP is 96.14%, and volatility is low. 
American Blackjack: Ice36 offers plenty of live-dealer blackjack tables, so it's odd that this non-live version of the game is more popular than any of them. It comes from GVG, was released in 2016, and has high-quality graphics. Aside from that, there's not much that can be said about it. It's the same as every other blackjack game you've ever played, with a theoretical RTP of 99.42% and a maximum bet of £100. The game includes a double-up option and special bets, which are options that some of the more basic blackjack simulators don't incorporate. 
Big Bass Bonanza: This fishing-themed slot from Reel Kingdom is the focus of the Ice36 welcome bonus in terms of free spins, so it makes sense that it would be one of the most popular slots at the casino. Big Bass Bonanza is already considered legendary despite being a December 2020 release, which tells you everything about how much players love this slot and its simple "catch a fish, win money" mechanic. With 95.67% RTP and above-average volatility, you hopefully won't have to wait as long for a prize catch here as you would if you were sat by a riverbank. 
Deposits and Withdrawal Methods
Ice36 doesn't have a dedicated page for banking information, but the terms and conditions of its transactions are so simple that it doesn't really need one. You can make deposits into an Ice36 account using Mastercard or Visa debit cards, Apple Pay, a Paysafe voucher card, any one of several e-wallets including PayPal, Skrill, EcoPayz and Sofort, or instant bank transfers via Trustly. Paysafecard and Apple Pay are the only two of those options that aren't also eligible for withdrawals, and all withdrawals are processed within 24 hours of request so long as the customer's account is verified.
Customer Support and Licensing
Live chat at Ice36 is available between 6am and midnight every day. That's a wide enough window to cover almost every player. If you're a night owl (or early morning owl) and find yourself in need of help outside those hours, your only option is to send Ice36 an email. There's no telephone support at this casino. In terms of licensing, Ice36 is one of the many casinos covered by the licence that its parent company Skill On Net Limited holds with the UK Gambling Commission. This same licence covers all of the Ice36 sister sites.
Ice36 – The Verdict
If it weren't for all the negative reviews, we'd say that Ice36 was a high-quality casino. The wagering requirements attached to some of the promotions that the casino offers are too high by some considerable distance, but there's no obligation to use the promotions, and the VIP program offers fair rewards if you have the budget to climb through the rankings. The lack of telephone support hurts the casino a little, though, and there has to be a reason why so many players feel compelled to write bad reviews.
What are players saying about Ice36?
Here are our condensed/reader's digest summaries of recent player reviews of Ice36. They're real reviews, but comments have been edited down to keep them brief.
14-Oct-2023 by Tom:
Absolutely appalling! They're happy to take my money but won't pay out my winnings. I'd strongly advise against playing with Ice36; it's like they've rigged it so you can't win. – source: Trustpilot
05-Oct-2023 by Kathleen:
Complete rip-off! I spent £600 on 12 different games and didn't hit a single bonus round. There are far better sites with decent RTP. Save your money; you'll only regret it if you don't. – source: Trustpilot
01-Oct-2023 by Stuart:
The site's a bit confusing. It asked for more information when I logged in but then didn't guide me on how to provide it. Frustrating! – source: Trustpilot
30-Sep-2023 by Tom:
I sent my birth certificate as ID, which they claimed would be accepted. It wasn't. Even after emailing support with additional documents, I've heard nothing back. – source: Trustpilot
25-Aug-2023 by Edyta:
I don't get the low ratings. The withdrawals are super quick, and they offer a good variety of games and daily bonuses. The only downside is the lack of human customer support. – source: Trustpilot
28-Jul-2023 by Colston:
They told me my withdrawal would take 2 hours. Three hours later, still nothing. Even after contacting live chat, no progress was made. – source: Trustpilot
23-Jul-2023 by Adrian:
Most of these reviews seem like sour grapes to me. I've had no issues with deposits or withdrawals. The only downside is the bot-operated live chat, which can be time-consuming. – source: Trustpilot
24-Jul-2023 by MJ:
They've been withholding my winnings for five days now. Despite providing all the required details, I've received no response. Their customer service is terrible, and I'll be filing a complaint. – source: Trustpilot
14-Jul-2023 by Mark:
The worst casino I've ever used. The RTP is practically non-existent. I'd steer clear if I were you. – source: Trustpilot
05-Jul-2023 by Elyas:
My deposited money disappeared while I was playing. Their support was useless and gave irrelevant answers. I've contacted Resolver and urge others to do the same to get their license revoked. – source: Trustpilot