Invicta Networks N.V. Casinos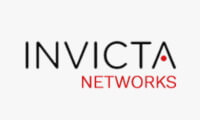 Invicta Networks N.V. is a casino network company with three active sites. The Invicta Networks casinos are Vulkan Vegas, GG Bet and Ice Casino.
Invicta Networks N.V. is operated from Heelsumstraat 51, E-Commerce Park, Curaçao.
THE INVICTA NETWORK N.V. CASINOS ARE NOT AVAILABLE TO PLAYERS IN THE UK. CHOOSE ANOTHER CASINO FROM THE OPTIONS BELOW.
Similar to Invicta Networks N.V. Casinos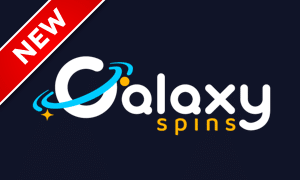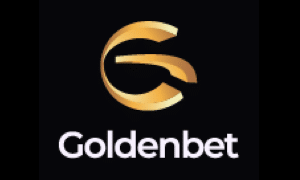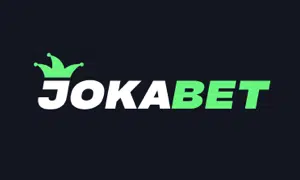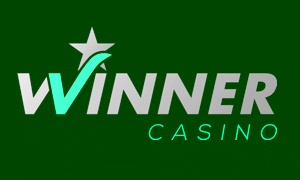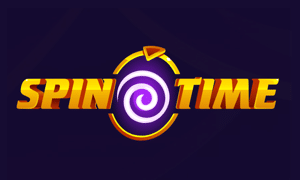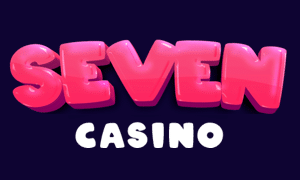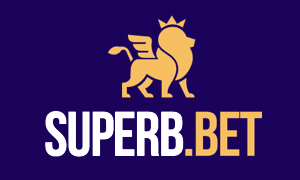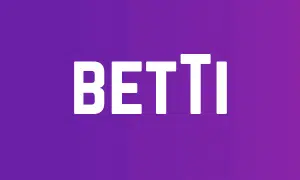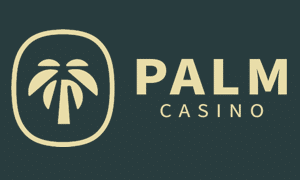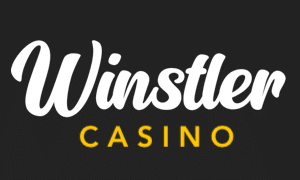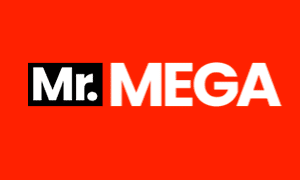 All Invicta Networks N.V. Casinos 2023
Invicta Networks N.V. doesn't really own or operate any of the casino sites you're about to see. They belong to Brivio Limited, which is the parent company of Invicta Networks N.V. and is based in Cyprus. However, Brivio Limited does not own a casino licence of any kind. The licence that covers these casinos is held by Invicta Networks N.V., and that's why the name of the Curacao-based company appears in the footer of all of these casino sites. Unfortunately, with the licence being a Curacao-based one, the casinos aren't available to players n the UK.
The safest way for UK players to enjoy casino sites is to stick to casinos covered by a UK Gambling Commission licence. Invicta Networks N.V. does not have such a licence. 
Ice Casino
Ice Casino is the perfect example of what Invicta Networks N.V. (or perhaps Brivio Limited) is capable of when it does its best work. It's a fantastically cool-looking casino, if you'll excuse the pun, with an icy blue and white theme and some great cartoon visuals. It's also a potentially generous casino if you're able to take full advantage of the casino's welcome offer – although the terms and conditions of the offer aren't made explicitly clear. Ice Casino promises to match all deposits up to 90% every week as an ongoing promotion, which is quite the incentive if we're to take it at face value. The casino has been around since 2013, which suggests that it's reasonably trustworthy despite the limitations of its Curacao licence. However, Ice Casino is decidedly lacking in the one thing that matters most- games. Very few big-name providers have elected to work with Ice Casino, so the slots here are a mixture of replicas of popular slots and submissions by small fry developers. The overall quality of the live casino is better than that of the online slots section of the site, but you'll probably still end up feeling disappointed either way – or at least you would if you were able to play at the site.
Vulkan Vegas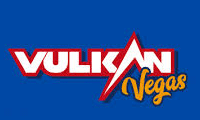 Vulkan Vegas was one of the first online casinos to be developed by Invicta Networks NV, and makes use of the company's Curacao iGaming licence. This fully licensed and reliable online casino specialises in bringing you online slots, new slots, live casino games, roulette, card games and video poker. If you are looking for sports betting, you will not find it here as this is a strictly slots-only online casino. With that in mind, you can access all of the newest games by some of the leading gaming providers. The gaming catalogue is regularly updated and there are even welcome bonuses which apply to some of the newest games, providing free spins and cashback options. Vulkan Vegas was the first online casino to be developed by this company, featuring a Viking theme and lots of beneficial features. One of the strongest perks of this online casino has to be the multiple customer service options which include an instant live chat, email, phone number and even an in-person option at their Cyprus-based offices. There is a long list of information available on the website, which is easily accessed on mobile and desktop devices, with full SSL encryption in place for your protection. You can play with full confidence that this online casino knowing your data is protected, and managed by a respectable and licensed company.
GG Bet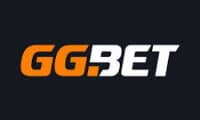 GG Bet is another online casino developed by Invicta Networks NV, which offered something slightly different to the first casino introduced. This online casino is a sports betting online casino which focuses on betting on all of the major sports events across the world. Here, you can participate in all of the main sporting events, stretching from UK football Championships to NFL in America. This is our virtual heaven for sports fans, with both virtual and live sports events taking place all hours of the day. There is even the chance to participate in various tournaments which can build up to some incredible prizes, which is perfect for loyal players who want to enjoy more interaction in the sports betting experience. One thing that this online casino lacks is the use of any online slots – this website is strictly sports betting so if that is all you are looking for, you will not be disappointed. GG Bet comes with some incredible promotions on offer, which change on a daily and weekly basis. An example of this is free bets, cashback options, increased deposits and even the chance to get 10% of your winning bet even on a loss. These promotions are one of the many reasons why thousands of players join to place bets on their favourite sport at this online casino. All the reasons for these players enjoying this casino so much include the swift withdrawal methods, accessible customer service with live chat support and the use of a mobile app which is available on all smartphones. GG Bet has revolutionised the world of online sports betting and is potentially one of the most modernised and accessible ways to place your bets on all sporting events, albeit not if you live in the UK or any of the other excluded territories. When it comes to sports betting, this company certainly knows their way around attracting players and keeping them engaged. And this is the ultimate online casino for fans of strictly sports betting, as this is the main and sole focus of this website.
About Invicta Networks
Invicta Networks NV is an online casino developer which owns three international online casinos – Vulkan Vegas, Ice Casino and GG Bet. This particular company is known for sports betting, online slots, live casino, card games, video poker and many more. The company has been in the game for a fairly long time and has spread across to online casinos in total, both fully licensed under Curaçao licensing and laws. This company is fairly respected and reputable, which makes all of their online casinos a safe gambling space. Its parent company Brivio Limited is based in Malta and is technically responsible for the operations of the casinos, but the licence under which they operate belongs to Invicta Networks NV.
Invicta Networks NV has no major online presence, with no business website available and very little information about the company on a whole. What we do know is that this company has only ever been licensed by authorities in Curacao – which isn't always a positive thing – and was first established in 2011, eventually owing to a multi-casino organisation. This company certainly follows the laws and rules, growing to multiple online casino websites over the few years that it has been in operation. This is still a relatively small company with just a handful of employees, who have done a great job at generating over £400,000 in revenue during the last financial year. It goes without saying that his company has successfully taken the world of online gambling by storm, and they show no signs of this stopping just yet with one of their online casinos opening very recently.
Invicta Networks NV are known for being a fairly reliable online casino provider, which is potentially why their two online casinos are very popular with a long list of loyal players. This company may be small, but their customer service and reliability is fairly strong. Regardless of which online casino you choose to play on, you will find strong customer service and full licensing with safe gambling measures used across all casinos – ticking all boxes of legitimacy. If you need assistance from this company, they are easily reachable through their two online casino websites. However, the company itself does not have any business website or form of online presence for you to get in touch with them directly.
Overall, Invicta Networks NV is a global brand which shows rapid development to introduce multiple online casinos which specialise in sports betting and Vegas-style slots. Rather than just sticking to one aspect of online casinos, this company offers it all stretched across popular online casino websites. There is something for everyone under this company, with all of its casinos being accessible through mobile, desktop and even through the revolutionise mobile apps.
What are players saying about Invicta Networks N.V. casinos?
Here are our condensed / readers digest summaries of recent player reviews of Invicta Networks N.V. casinos. Please note that these reviews are not updated as the Invicta Networks N.V. casinos are not available in the UK.
15-Dec-2021: Vulkan Vegas by Frank:
Decent chances of huge winnings were provided by them, it was all possible because of their brilliant collection of games. Although bonuses were not frequent here. – source: AskGamblers
09-Dec-2021: GG Bet by Gabriel:
Their registration process was too long and slow, they also blocked my account after the first deposit. Customer service was also not ready to help me. – source: TrustPilot
31-Aug-2014: Max Casino by Ben:
Most of their games were powered by Playtech that's why gaming here was really fun. They also offer exciting bonus offers on the first deposit. – source: AskGamblers
15-Nov-2015: IceCasino by Zidane:
Their methods for depositing were very slow and old, hidden processing charges were also applied which was very unfair. – source: AskGamblers
31-Aug-2015: CrystalCasino by Linda:
This casino mainly attracts players from Russia and the theme also depicts this mindset. Software providers like Microgaming, Playtech, etc are available at this casino. – source: AskGamblers
29-Apr-2015: CrystalCasino by Nathan:
Experience at this casino was fantastic and I also managed to win well, although the customer service was mostly Russian speaking. – source: AskGamblers
28-Feb-2016: CrystalCasino by Sonia:
Enjoyed it a lot at Crystal Casino all games were the latest and were working smoothly, bonus system was also favorable here. – source: AskGamblers
28-Feb-2015: CrystalCasino by John:
The casino was very player-friendly and they also offered a special deposit bonus. Wagering requirements were also easy to meet at this casino. – source: AskGamblers
01-Dec-2014: CrystalCasino by Paul:
Everything was fantastic at Crystal Casino they got a fascinating collection of games as well as a generous bonus system. – source: AskGamblers
03-Oct-2014: CrystalCasino by David:
The casino implements a lot of restrictions on depositing and withdrawals with that they provide limited number of methods for processing them, – source: AskGamblers
Full List of Invicta Networks N.V. Casinos 2023
Vulkan Vegas (vulkanvegas.com)
GG Bet (gg.bet)
Ice Casino (icecasino.com)