Jackpot Crush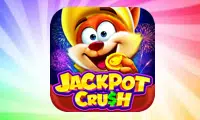 Jackpot Crush sister sites include Jackpot World, Lotsa Slots, Crash Frenzy and Slots Casino Jackpot Mania. 
Jackpot Crush is operated by SpinX Games Limited of 9/F, MW Tower, 111 Bonham Strand, Sheung Wan, Hong Kong.
Real Money Casino Sites Like Jackpot Crush







Apps Like Jackpot Crush 2022
Jackpot World
SpinX Gaming has a number of successful free-to-play casino apps under its belt. Jackpot World is one of the most successful of them. This app, which features roulette to go with its bevvy of slots, has been available for more than three years and has been downloaded more than ten million times. That doesn't happen unless people are enjoying what it has to offer. The app can't literally offer you a whole new world of jackpots – there's no real money to be won in this game – but it can offer all the thrills and spills of a great casino experience with none of the financial risk that comes with it. Twelve million free bonus coins are enough to get you started off with the app as a welcome gift when you install it. What you do with the app next is up to you. New games are added to Jackpot World on a weekly basis, but few could rival the popularity of its top slot, Penguin Quest. The prizes you win inside this app can be traded in for exclusive graphics, new games, or even a virtual pet – so if you've been secretly missing your Tamagotchi since the 1990s, Jackpot World might be your best chance of doing something about it. There are apps in the Spinx Gaming Limited range that offer more slots than this, but few that offer better all-round quality.
Lotsa Slots
Lotsa Slots is the outright most popular app in the SpinX Gaming Limited family based on downloads. It's closing in on twenty million downloads as of the time of writing and has been in the "most popular" section of both Google's Play Store and Apple's App Store for a very long time. However, players shouldn't mistake downloads for quality. While Lotsa Slots might be the most downloaded of the apps in this limited range, it's also one of the weakest. You could even argue that it's not worthy of the name it's been given. "Lotsa Slots" implies that this is a casino app full of hundreds of slots. There are apps like Jackpot Crush with hundreds of slots available, but Lotsa Slots isn't one of them. You'll start off with eighty-or-so slots to choose from when you download this app, and you might just about be able to push that into three figures if you unlock all the bonus games. That's not a dig at the quality of the games – Lava Loot and Poseidon Cash are among the best slots in the free-to-play range – but you're probably entitled to expect more from a casino app with a name like this. The welcome offer is on the stingy side too. New Lotsa Slots players get two million bonus coins to play with, and two million doesn't last long in slots where it doesn't take long before you reach one million as a minimum bet. Lotsa Slots can be fun, but we suspect you'd have more fun with one of the other apps like Jackpot Crush in this list – including Jackpot Crush itself.
Cash Frenzy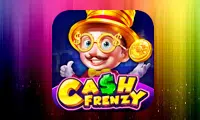 Most – but not all – of the SpinX Gaming Limited casino apps have attracted more than ten million downloads. Cash Frenzy is another one that's achieved that accolade. None of the apps like Jackpot Crush that the company has made has what we'd exactly call a theme to them, but Cash Frenzy is arguably the app with the most character. It comes with a range of cartoon characters to entice you to play slots like Regal Tiger and Fortune Train, but those characters also promise you that you'll get the chance to play real Vegas slots. That isn't really true. There aren't any "real" online slots in Cash Frenzy. When we say that, we don't just mean that there are no slots you can play for real money – we mean there are no slots based on real online slots you might have played at online casinos. Some of the slots are admittedly similar – and have been made similar deliberately – but they're not identical. We forgive Cash Frenzy for this slightly misleading statement only because it tops up player accounts with free bonus coins every fifteen minutes, thus reducing the need to buy coins to keep things spinning. There's even a bonus wheel to spin if you're running low, so there are plenty of options to fall back on before you're tempted to open your real-world wallet.
Slots Casino Jackpot Mania
In our eyes, Slots Casino Jackpot Mania represents the pinnacle of SpinX Gaming Limited's achievements thus far. It has the most games to offer, and it starts players off with the most bonus coins. There are other metrics to judge slots like Jackpot Crush by, but for the vast majority of players, those will be the most important factors. The number of coins available to people who've just downloaded the Slots Casino Jackpot Mania app is one hundred million. While it's true that there are slots in this app that will ask you to bet more than one hundred million coins at a time, the welcome allocation is sufficient to get you to a point where you can decide whether or not you want to continue playing the games. We have only one unflattering comparison to make between Slots Casino Jackpot Mania and the other apps in the SpinX Gaming Limited range, and that's the rate at which more bonus coins are doled out. The interval is only fifteen minutes in Cash Frenzy, but in Slots Casino Jackpot Mania, you'll be kept waiting for two hours. Having said that, both apps are free to download and free to play. If you've run out of coins in one, there's nothing to stop you from switching to the other and playing that instead until it's time to pick up your next shipment of bonus coins.
Jackpot Crush Review
Some of the casino apps made by SpinX Games Limited are more popular than others. There are apps in the range that have been downloaded more than ten million times. Jackpot Crush is not one of them. According to the most recent figures available on both the Google Play Store and the Apple App Store, Jackpot Crush is hovering at a little over one million downloads. That's still a lot and puts it way ahead of the download figures of most other apps like Jackpot Crush, but it suggests there's something lacking when this app is compared to its sister apps. Is that a fair assessment, or is it a simple case of Jackpot Crush being newer and less well-known? Let's look at a few of the app's key features and see if we can work it out.
SpinX Games isn't shy about telling us how it feels about Jackpot Crush. Right at the top of the app's description in your app store of choice, Jackpot Crush is described as "the best online Vegas casino game." That description might carry more weight if the company didn't use similar wording to describe all of its apps. The company also makes the claim that all of our favourite casino games are here, but there are issues with that statement, too. It implies that if we download and play Jackpot Crush, we'll find free-to-play versions of the casino games we'll find at our favourite online slots and casino websites. That won't happen. We believe SpinX Games when they say that "real" slots designers have been employed to create the slots inside Jackpot Crush, but the slots aren't the same. You won't find free versions of Wolf Gold, Rainbow Riches, or Fluffy Favourites inside this app. All of the slots are original creations. Unless you've downloaded an app like Jackpot Crush before, there's no way you'll ever have encountered any of these games. Your favourites won't be here.
The most-promoted slots game in Jackpot Crush is 777 Slots Jackpot, which you'll also find at all of the other SpinX Games apps. The "777" brand name is used for a wide range of classic-themed slots, which are presented in a category of their own alongside newer creations with more modern bonus features. Like many apps of this kind, Jackpot Crush is also a "social casino" app. What that means in real terms is that you can play the slots in Jackpot Crush either with or against any of your contacts who also have the app. You could either compete against each other to see who can build up the biggest coin bank, or you can work together on the social slots to win split jackpot prizes. Tournaments and "treasure hunts" are also part of the entertainment within the app, so there are always new ways to play the games, even if you've worked your way through the whole collection and played everything that you want to play. Even if you've done that, though, there's little chance that Jackpot Crush will ever start to feel stale. New games are added on a weekly basis, so there's always a reason to keep coming back to the app so long as you enjoy the time that you spend with it.
Jackpot Crush Welcome Offer and Bonuses
Let's start this section off with the most important piece of information about Jackpot Crush – you can't win real money by playing this app. You can spend real money on it by buying coins if you wish, but you'll never be able to get that money back out again. With that confirmed, here's how the Jackpot Crush welcome offer works. You'll start off in the app with an allocation of fifteen million free coins. It sounds like a lot, but it's actually quite a meagre amount compared to some of the apps like Jackpot Crush elsewhere in the SpinX Games Limited range. You can make a good start on some of the slots with an opening balance of fifteen million, but once you've progressed through a few levels and you're faced with a minimum bet of one million per spin, you'll find that you'll soon be out of coins if you don't strike it lucky.
Don't give up on Jackpot Crush straight away based on the above. There are other ways to get coins without paying for them. The easiest way is to wait fifteen minutes after you run out. Your coin balance is topped up with a new allocation every fifteen minutes throughout the day, so you'll always have a little to spend. That's not all. Jackpot Crush offers a bonus "lucky wheel" and instant win scratch games, both of which pay free bonus coins to lucky winners. If the coins you receive every fifteen minutes aren't enough to keep you going, there's also a larger hourly bonus, then a daily bonus and finally a weekly bonus. VIP players in the Jackpot Crush app earn ten times as many free coins as non-VIP players. All you need to do to become a VIP is keep spinning, keep winning, and work your way up through the rankings. It'll take time and effort to get there, but once you've reached the top, you might never have to consider buying coins again.
Who Are SpinX Gaming Limited?
Hong Kong's SpinX Gaming Limited has been active in the gaming world for six or seven years, depending on who you believe. However, they've never made an online casino website or even a "real" casino during that time. This company's sole focus is the manufacture and release of casino simulator apps like Jackpot Crush. They claim to be the most player-centric entertainment and gaming company in the world, but they've chosen a singular focus for their entertainment, and it's casino games. Despite claiming to be a general app and technology company, SpinX Gaming has never launched an app that wasn't casino-related. They exist to create "lucky moments" for players and promise to deliver apps full of "pure fun." Based on the sheer number of downloads their apps have enjoyed, they must be delivering on that promise for the majority of their players.
SpinX Gaming's apps stand out from the hundreds of other free-to-play casino game apps in the world through a mixture of quality and clever promotion. Anyone can make an app game that looks and works a little bit like a top-quality online slots game, but SpinX Gaming takes time and goes the extra mile to make sure that all of its slots look authentic. In a lot of ways, the company even behaves like a real-money casino network company. They're the only casino app company we've ever come across that runs an affiliate scheme. Potential affiliates are asked to sign up and deliver traffic and downloads to the SpinX casino apps, in return for which they'll be paid a fee. That might seem like madness at first glance because the SpinX apps can be downloaded and played free of charge, but we can only assume that the apps make so much money through a combination of advertising and players purchasing additional coins that there's enough money left over to pay the affiliates. This idea of the business having money to spare is backed up by the fact that SpinX Gaming is currently recruiting in every area of its business, from the boardroom to the front line of customer support. Almost all of the company's apps are downloaded more than ten thousand times per day, so there's no reason to believe this growth spurt will end any time soon.
We can measure at least some of the success SpinX Gaming Limited has enjoyed by looking at the statistics on App Brain. There, we find a mystery. On the SpinX Gaming website, the company's birth year is listed as 2018. App Brain insists that it's been tracking the company's apps since 2017. We don't know who's right or wrong, nor do we suppose it really matters. There are currently seven SpinX Gaming Limited casino apps on the market according to App Brain, with a total of sixty million downloads between all of them. That makes SpinX one of the top one per cent of app development companies in the world if we judge by downloads alone. Two million of those sixty million people have taken the time to write reviews of the SpinX apps, which enjoy an overall rating of just over 4.5 out of 5. Such a high number is almost unheard of for a casino product, so it's another sign that SpinX Gaming Limited is getting almost everything right.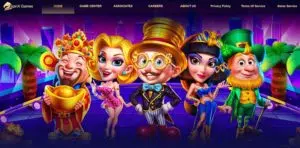 Jackpot Crush Technical and Price Information
Android Users:
Jackpot Crush requires Android version 4.4 or above.
Apple Users:
Jackpot Crush requires iOS 10.0 or above for iPhone & iPod Touch. It's iPadOS 10.0 or above for players on iPad. Mac users will need macOS 11.0 or upward and an Apple M1 chip.
General Information:
Jackpot Crush can be downloaded for free from Apple App Store and Google Play, with a download size of 270MB. App Store rates Jackpot Crush as 17+ for simulated gambling content. Google Play has given Jackpot Crush a "Teen" rating for simulated gambling. No purchases are necessary in order to enjoy any of the games in Jackpot Crush, but if you wish to buy bundles of additional coins they're available for between £0.99 and £99.
Jackpot Crush Download Links
For Apple: Download from the App Store.
For Android: Download from Google Play. 
What Are Other Players Saying About Jackpot Crush?
These reviews of Jackpot Crush are taken from real players at Apple's App Store and Google's Play Store. We've edited some of their comments to keep things on-topic and to the point. 
25-May-2022 by sturkyld
You'll only win at this app if you pay for coins. I've been playing for six months spending £20 per month and it quickly goes cold after my paid-for coins run out. Even when you spend £10 you can lose your coins in two spins at the top levels. – source: App Store
23-May-2022 by Bev:
This is easily the best slot app and I like it but I have one suggestion. It would be great to have weekly competitions between VIP clubs to earn extra rewards. Apart from that, I find it really fun and relaxing. – source: App Store
08-Apr-2022 by Street Kills:
I just wanted to let people know I love the game. It's the only slot game I ever play. I'd like it even more if the slot of the day was one that you could play with average bets rather than big money. I've spent a lot of money on this app and I think it's obvious the bonuses are predetermined but I still like it. . – source: App Store
10-May-2022 by ipriz:
Don't spend any money on this app, you'll lose it all. They tease you with jackpots when you first download it but you'll never see one again when you hit the high levels. I want to play the game but I'm not going to spend money when I don't think there's any chance of winning. – source: App Store
21-Mar-2022 by JGillman:
This supposedly random game is so predictable that it's mathematically impossible for it to be random. I've been loyal for a year and spent about £10 a week on it but you lose more when you spend more. Save your money and play one of the other free casino apps. – source: App Store
30-Mar-2022 by Sue:
I get bombarded with adverts every time I win and I have to watch them or I don't get my coins. Also, the daily missions have been impossible to complete recently. – source: Google Play
23-Mar-2022 by Jacqueline:
I enjoyed the game at first but the prices at the top levels are just ridiculous. How am I supposed to spin 120 times at 40 billion coins per spin? I'm going to find something else to play. – source: Google Play
30-Jan-2022 by Sheila:
The most recent update has brought loads more adverts with it and now they interrupt you when you're in the middle of a game. Sometimes they make the app crash so you have to restart. I'm thinking about uninstalling it. – source: Google Play
30-Jan-2022 by Seth:
I think Jackpot Crush is fun but it's also obviously rigged. It's like the app suddenly decides it doesn't want me to play anymore, I suddenly start losing every spin until I'm out. Then it wants me to buy more coins. Annoying, but addictive. – source: Google Play
25-Jan-2022 by Denise:
I love this app so much. I win more than I lose, I don't get any annoying adverts and I don't get glitches. The cost for the package bundles is OK. I've played a lot of slot games and this is the best of them. – source: Google Play