Kassu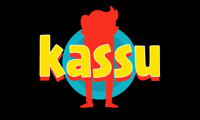 Kassu sister sites include Casino Planet, Casino Cruise, Pelaa, Sloty, Spela, Spin It, Vegas Hero, Casino Gods, Casino Lab, Genesis Casino and more.
Kassu (kassu.com) is operated by Genesis Global Limited, 28 GB Buildings, Level 3, Watar Street, Ta`Xbiex, XBX 1301, Malta.
KASSU PERMANENTLY CLOSED TO UK PLAYERS IN EARLY 2023. CHOOSE ANOTHER CASINO FROM THE OPTIONS BELOW.
Sites like
 Kassu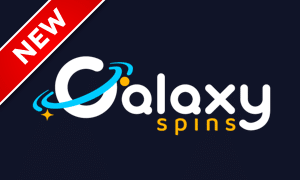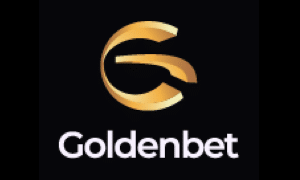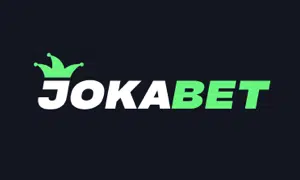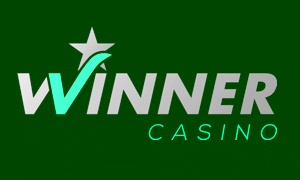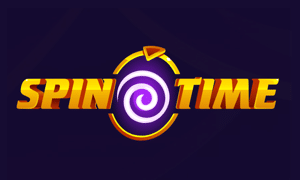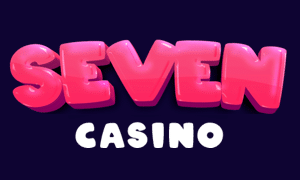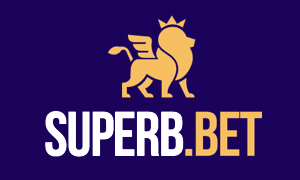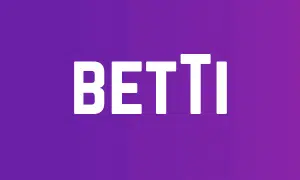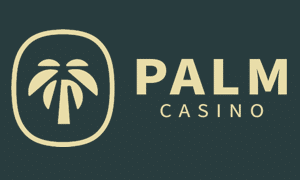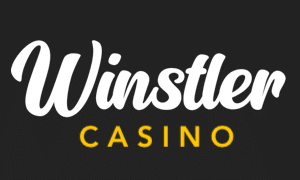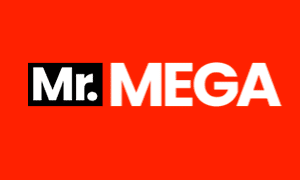 Kassu Sister Sites 2023
Genesis Casino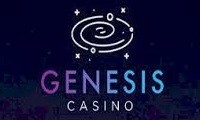 We almost have to start our list of Kassu sister sites with Genesis Casino by default. It's the flagship of the range, as evidenced by the fact that it's on the Genesis Global Limited casino network and has "Genesis" in its name. You'd naturally assume that Genesis Casino, which has an attractive deep space theme, was the first casino site ever to be launched on this network. That isn't the case. Genesis Casino didn't come along until 2019, long after some of its older siblings started entertaining players. It's almost as if Genesis Global Limited took its time to perfect its craft before finally deciding the time was right to launch a casino worthy of the name. Genesis offers up to 300 free spins plus a £100 matched deposit bonus to all new players, but those players ought to be aware that there's a higher-than-average x40 wagering requirement attached to the bonus money to spoil their fun a little. Poker and roulette games are as popular at Genesis Casino as slots, reflecting the catch-all nature of the site.
Sloty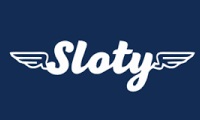 There aren't as many casinos on the Genesis Global Limited network as there are on some of the bigger casino networks out there, but what the sites may lack in number, they make up for in strong themes. Each of the Kassu sister sites has a unique, imaginative theme. In the case of Sloty, it's a whole city of casino games and entertainment perched on a cloud in the sky. It's a novel theme, and it makes Sloty one of the most visually pleasing casinos on the network to look at. However, the reliance on themes means the differences between the Genesis Global Limited casinos are often only skin deep. You'll notice that the welcome promotion at Sloty is exactly the same as the welcome promotion at Genesis Casino and is bound by the same terms and conditions. The wagering requirement of x40 is standard right across the range with the Kassu sister sites, so assume those terms apply at each casino we discuss unless we say differently. The full iGaming catalogue at Sloty includes live casino games, roulette and a wide range of jackpot slots to go with all the usual slots and table games.
Spinit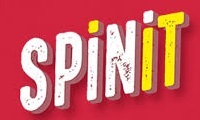 The premise of Spin It is a very simple one. There are just over two thousand casino games at Spin It, and players are invited to come and spin them all. It's a simple concept that's only slightly ruined by the fact that a decent proportion of those two thousand games are table games and live game shows. We have no idea how anyone would go about the task of spinning a game of Monopoly Live, but we're open to new ideas. Spin It does a much better job of explaining one of the catches of its welcome offer than most of the Kassu sister sites do – e-wallets are excluded. Spin It is like every other casino in the Genesis Global family in that it's happy to accept deposits and process withdrawals to and from e-wallets, but for reasons unknown, it won't accept e-e-wallet deposits as a means of triggering bonuses. We can imagine it's very frustrating to go through the registration process, verify your account and then make a deposit only to find out that you don't get your bonus spins or funds because the casino doesn't like your preferred payment method.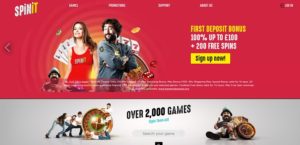 Casino Planet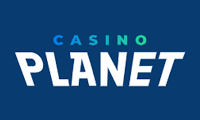 Casino Planet is up there with Sloty when it comes to Kassu sister sites that are easy on the eye and uses a similar theme. Sloty is supposed to be a big, modern city of online slots sitting on a cloud in the sky. Casino Planet might nominally be a whole world of casinos, but in practice, its scenery seems to come from an imagined version of Tokyo in the near future. The skyscrapers covered in Japanese writing are a dead giveaway. Some of the creepy robots on the homepage look like something from a sci-fi horror movie, but the quality of the graphics throughout Casino Planet is very high. So is the size of the jackpot pool. The amount currently available at the site is always visible on the homepage and is almost always above £5m. It's not unheard of it for the prize pot to rise to double that amount and beyond. The collection of games at Casino Planet looks to be a little more limited than what we've seen at some of the other Kassu sister sites (the only categories are slots, live casino, casino games and game providers), but there's nothing wrong with that so long as you're only interested in online slots.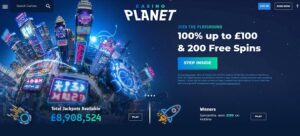 Vegas Hero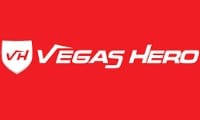 One day soon, Hollywood is going to get over the superhero trend, and we'll start seeing something different in movie theatres. Until that happens, we're going to keep getting "Avengers" movies, and we'll still see other entertainment products run with the same theme. As you've probably gathered from that introduction, Vegas Hero is a superhero-themed casino site. The Vegas Hero himself doesn't look like your average superhero, though. He doesn't wear a cape, and his pants aren't on outside his trousers. In fact, he's wearing a business suit. Through Vegas Hero, players can claim matched deposit of anything up to £100 plus fifty free spins when they sign up and play at the casino for the first time. That's a little below the value we've seen at the very best Kassu sister sites, so that might denote Vegas Hero as a second-tier site in the eyes of Genesis Global Limited. If it is, you'd never know from looking at it. It looks fantastic, games are neatly divided into common-sense categories, and everything loads ultra-fast. If it weren't for the slightly sticky wagering requirements, this would likely be a five-star casino.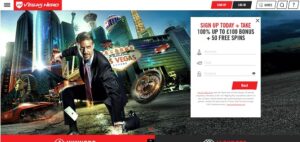 Casino Lab
Casino Lab is far from the only popular UK-facing casino site that uses a mad professor as a theme. Playzee on the White Hat Gaming Limited springs to mind immediately. Both casinos have their own merits, but if we had to choose between the two, we'd probably go for Casino Lab. That's not just because it's an exceptionally good-looking casino, which is a point we seem to be making repeatedly about the Kassu sister sites. Casino Lab is an inventive, imaginative site with a more varied set of perks and promotions than any of the other sites on the Genesis Global Limited casino network. From matched deposits every week through prize draws and regular "science projects" tied to massive jackpots, all the promotions at Casino Lab feel like they've been specifically engineered for Casino Lab rather than being tacked on as copies of promotions available elsewhere on the network. Factor that in alongside the unusual layout of Casino Lab, and it feels like the most unique casino on the network, even if it isn't the most popular. Perhaps a few exclusive games to go with the exclusive promotions would make a difference to its popularity.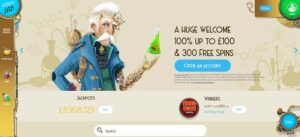 Casino Cruise
Nobody will ever be able to say that the Kassu sister sites don't take their themes and run them as far as possible. Casino Cruise is an entire iGaming site based around the idea of playing at a luxury casino on a cruise ship. While the concept might sound a little niche, anyone who's been lucky enough to go on a cruise within the past ten years will know that casinos are now an expected part of the entertainment onboard. There are a lot of nautical puns at Casino Cruise, along with some spectacular (but obviously photoshopped) pictures of attractive men and women having a great time in and around a huge cruise liner, but the visuals are window dressing. Once you peek beneath that window dressing, you'll find that the two thousand (ish) games available at this site are the same as the two thousand (ish) games available at most casinos on the Genesis Global network. The very biggest casinos in the family – Genesis Casino being the most obvious example – push that number closer to three thousand, which means Casino Cruise doesn't quite have the full range.
Casino Gods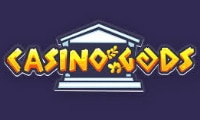 What would an online casino look like if it were put together by the gods of ancient Greece and Rome? That's a question that's probably never been asked by anybody in the world, ever, but Genesis Global Limited tries to answer it anyway with Casino Gods. You're cordially welcomed to Casino Gods by a very muscular, ripped version of Neptune, the God of the Sea, who appears to have given his undersea kingdom over to the casino. We guess we should take a deep breath before we go any further. Each of the "ancient deities" featured at Casino Gods has a role to play, from Guardiana's role as your safety advisor to Fortuna's task of providing excellent bonus features. This is all high-concept stuff for an online casino – far more so than you'll find at any of the other Kassu sister sites – but it's entertaining and original. The popular games at casinos on this network appear to be the same no matter where you play, so choosing a Kassu sister site is as simple as going for the casino with the theme you like the most.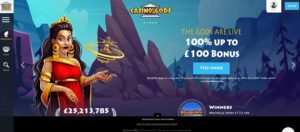 Casino Masters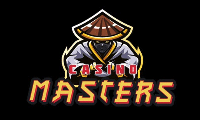 In our time reviewing casino websites, we've seen dozens that use an Oriental theme. We've never seen any that use the theme as well as Casino Masters. We've complimented the quality of graphics at Kassu sister sites so often by this stage that it feels almost redundant to do it again, but Casino Masters is worthy of individual praise. It's clearly set in Japan, but it's the Japan of the far future – and it's not the same future we see at Casino Planet. Whoever designed this casino site has borrowed liberally from the aesthetics of the Mortal Kombat and Tekken video games series, right down to the presence of characters who look a lot like Raiden and Heihachi. The combination of supernatural influences and martial arts permeates the casino, from "elemental warriors" bringing "masterful bonuses" to players to "terra firma defence" looking after the casino's SSL security with a "deflector." It's all a little bit silly, but nobody ever said that online casinos have to be taken seriously all the time.
Casino Joy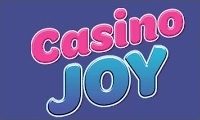 Have we left the best of the Kassu sister sites for last? We know there are plenty of loyal fans of Casino Joy who will think so. This is probably the most popular of the casinos operated by Genesis Global Limited, attracting even more players than the flagship site Genesis Casino. The fact that Casino Joy has been advertised on television more than once helps a lot with that, but so does the casino's hard-earned reputation for quality. The odd thing about it is that Casino Joy has managed to become the highest-profile casino on the network despite having the weakest theme and the least personality. Casino Joy is colourful, but it would be hard to say precisely what the theme of the casino is other than "fun." There's nothing wrong with that – we all play at online casinos to have fun, and Casino Joy is another destination to consider when we want to do so. There are "only" around 1300 games to choose from here – a drop in the ocean compared to what's available at some of the larger Kassu sister sites – but they're the very best games available to Genesis Global Limited and ought to contain multiple options for every kind of player.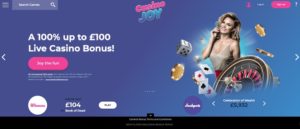 There are other casinos on this network, including Pelaa, Spela and Casoola, but they're more interested in serving players elsewhere in Europe than the UK. The casinos we've listed above are the biggest Kassu sister sites.
Can Kassu Be Trusted?

★★★★★
Kassu is a 4 Star trusted casino.
1. UKGC License

Kassu operates under UK Gambling Commission licence 45235, held by Genesis Global Limited.

2. UKGC Fines

Genesis Global Limited was fined £3.7m in December 2021 after an operating licence review identified serious failings in the company's anti-money laundering and customer identification processes.

3. Customer Service

Kassu offers a full suite of customer support options, including telephone, email and live chat.

4. Trustpilot Score

Kassu's rating of 3.0 out of 5.0 on Trustpilot after over 80 reviews is considered about average for a casino.

5. Company Location

Genesis Global Limited is based in Malta, but is considered trusted because it has a UKGC licence.

6. Visible T&C's

All relevant terms and conditions connected to Kassu welcome promotions are made clear.

7. Social Media Presence

Kassu posts regularly on Facebook, where it has a little over 100 followers. It opened a Twitter account in 2020, but has never Tweeted.

8. Number of Sister Sites

Genesis Global Limited operates fourteen Kassu sister sites.

9. Games portfolio

Kassu's collection includes more than two thousand games, most of which are slots but some of which are live dealer and traditional casino games.

10. Gamstop links

The GamStop logo can be found just above the bottom of each page on the Kassu website.

Overall SCORE >

★★★★

★ – 4/5 Stars
Kassu Review 2023
Hipsters are not universally popular. Some people love hipsters, and quite a few people enjoy being one regardless of how impractical some of the fashion and hair choices are, but there are just as many people who can't stand them. That makes the hipster theme of Kassu as risky as it is quirky. The design of the site is fantastic, though, with high-quality cartoon graphics and plenty of unique charisma on display throughout. Is Kassu as good as it appears to be? We'll find out by reviewing it.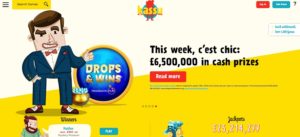 Kassu Welcome Offers
Kassu offers a welcome promotion of up to £100, delivered as a 100% matched first deposit and accompanied by three hundred free spins on selected slots. Wagering requirements of x40 are imposed on bonus funds, e-wallet deposits don't qualify for the promotion, bonus funds are forfeit if not withdrawn within fourteen days, and free spins expire after 72 hours.
Ongoing Promotions
Kassu is quite an unusual online casino site, and the promotions available at it are just as unusual. There's no loyalty club here, nor are there any VIP perks. Instead, there's "Kassu Karaoke." No singing is involved in the "open mic" competitions that happen at "Kassu Cafe," but instead, players can win one of 600 cash prizes available by playing selected slots. The slots involved in the competition change regularly. The terms of the condition are confusing, and we have no idea why it's called "Kassu Karaoke," but it's another sign of the site's eccentricity. Additional free spins promotions are available each Tuesday, and 25% deposit bonuses are on offer every Friday.
Kassu Pros and Cons
Pros: 
Kassu is so quirky it almost hurts. From the unique graphics to the chatty conversational style, Kassu feels totally unlike any online casino you'll have played at before. It offers a one-of-a-kind experience to players. 
Withdrawals at Kassu are fee-free and instant for anyone using an e-wallet or an instant bank transfer service. 
Cons: 
Kassu lacks a meaningful VIP reward program. There's nothing at the site to reward players for their loyalty, which feels like a missed opportunity to encourage people to stick around. 
In places, Kassu tries to be too clever for its own good. The "karaoke" promotion that the casino was running at the time we wrote this review is impenetrably weird, and is typical of the seasonal promotions that turn up at this site. 
Featured Kassu Casino Games
The "hot games" section of Kassu is yet another area where the site gets to demonstrate its strong sense of individuality. You're probably accustomed to seeing slots and games like Starburst, Book of Dead, and Bonanza come up again and again on such sections at other online casinos, but Kassu is different. You can play live casino games or table games here if you wish, but the "hot games" at the site are all slots. Here are the top three as of the time of our visit. 
Goldilocks and the Wild Bears: This classic fairytale is brought to life by Quickspin, who released this cartoonish slot a full decade ago in 2012. It makes good use of all the tenets of the fairy tale it's based on, including "wild porridge bowls," "Goldilocks scatters," and even a feature that can turn the bears into additional wilds. Presumably, it happens when they find out that someone's eaten their food. RTP in this slot is 96.84%, with average volatility. 
9K Yeti: This unusually-named slot comes from 4ThePlayer, and offers great graphics and atmospheric sounds to go with its big 6*4 reel set, upon which 4096 ways to win exist. The name is a reference to the 9K Yeti jackpot, which is x9012 against the stake. This slot comes to life when the "snowstorm" happens in free spins, bringing wild symbol shuffles with it, but the rest of the game is a little devoid of bonus action. RTP is high at 97%, but volatility is just as high. 
Fishing Trawler: At any other online casino, the fishing genre would be represented by either Fishin' Frenzy or Big Bass Bonanza. At Kassu, it's represented by the little-known slot Fishing Trawler, which comes from G Games. It's mostly a Fishin' Frenzy clone but comes with the twist of the multiplier in play increasing by x1 each time you get a fish on the end of your hook during free spins. The slot offers 95.7% RTP with average variance. 
Deposit Options and Withdrawals
We mentioned the strength of the deposit and withdrawal options of Kassu when we were talking about the casino's pros and cons. Almost every genuinely popular transaction method is available, from standard Mastercard and Visa debit cards (plus Apple Pay) down to e-wallets (Skrill, Neteller, ecoPayz, PayPal, MuchBetter, MiFinity, Jeton, Neosurf, eZeeWallet), and the instant bank transfer service from Trustly. All e-wallet and bank transfer services are capable of processing instant withdrawals but invalidate bonuses if used for deposits. Debit card or Apple Pay withdrawals take between one and three working days.
Customer Support and Licensing
Kassu is covered by the UK Gambling Commission licence held by Genesis Global Limited under account number 45235. Customer service is available by telephone (0800 029 4558), through the contact form on the casino's website, or via live chat.
Kassu – The Verdict
Kassu is a high-quality casino site owned and operated by a casino network company that almost always gets it right (recent issues with the regulator excepted). The terms and conditions of promotions could be improved by dropping the wagering requirements, and the site could perhaps reign in the weirdness in places, but it's still more than apparent that players can have a lot of fun here.
What are players saying about Kassu?
Here are our condensed/reader's digest summaries of recent player reviews of Kassu. The reviews are all genuine, but we've edited them to keep them to the point.
13-Aug-2022 by Andrew:
This is a fantastic casino. Customer support helps you as much as they can, verification is quick, and the games pay out big time. I'd recommend it to anyone. – source: TrustPilot
11-Aug-2022 by Chantelle:
I've never known a casino take so long to process a withdrawal, I now have three in pending. Most sites only take about an hour, it makes me nervous that they're not going to pay me. – source: TrustPilot
11-Aug-2022 by KK:
This casino is terrible. They're refusing a card withdrawal even though I've sent across statements to prove its mine. I've not had this issue elsewhere. – source: TrustPilot
03-Aug-2022 by Mr Bloskys:
They're legit. I won £130 from free spins and I received the withdrawal two days later. I'll definitely be playing here again. – source: TrustPilot
01-Aug-2022 by John:
It's a fun casino, and the staff are friendly. The site works well even on my old phone. I feel like I'm treated with respect and I get good rewards for playing regularly. – source: TrustPilot

02-Feb-2021 by Jay:
They gave me the worst experience, this site is just doing a scam. They will let you deposit but when you ask for a withdrawal they will never pay you. – source: TrustPilot
25-Nov-2020 by Frenzie:
At first, I really liked this casino, I played on it for a while and cashed out my funds but recently when I tried to withdraw my winnings they failed to verify me and till now they are unable to verify me. – source: TrustPilot
18-Nov-2020 by Luke:
This casino just conning people. Their withdrawal system outright sucks. They won't let you withdraw a single penny, and will always put you in a never-ending process called verification. – source: TrustPilot
03-Nov-2020 by Monica:
After playing for a while on Kassu casino, I can say that they are a bunch of thieves. They let me a deposit and made me a VIP player but they did not give me a bonus and I was told that I was not eligible. – source: AskGamblers
27-Oct-2020 by Moss:
Total fraud, this site is just stealing from the players. They have all the ways to steal some from you. I will never advise you to go and play there. – source: TrustPilot