Kwiff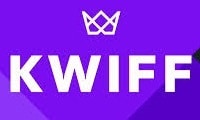 Kwiff has no sister sites, but alternatives are provided on this page.
Kwiff (kwiff.co.uk) is operated by Eaton Gate Gaming Limited, PC.G28, The Light Box, London, W4 5PY.
Sites like Kwiff







Kwiff Sister Sites 2022
Technically speaking, there are no Kwiff sister sites. The Kwiff app and Kwiff Casino are the only two gambling products owned and operated by Easton Gate Gaming Limited. That might change in years to come, and if it does, you can be assured that we'll list each and every Kwiff sister site here. Until then, though, we know that some of you might be looking for alternatives to Kwiff that offer similar casino and betting entertainment even if they're not run by the same company. For those reasons, we present the list of alternative Kwiff sister sites below.
Sky Bet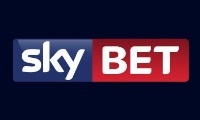 At its heart, Sky Bet is a sports betting site that offers a few casino games on the side as something to do while waiting for sports results to come in. The same could be said of Kwiff. That makes Sky Bet an idea stand-in Kwiff sister site. The Sky Bet brand is one of the most familiar in the UK, known and trusted by millions thanks to its high profile and strong reputation. It sponsors every professional football division in England with the exception of the Premier League and is advertised on every Sky television channel. It doesn't have quite the same extensive range of non-sports betting options as the other Sky gambling brands like Sky Vegas, but then again, neither does Kwiff. Sky Bet does everything that Kwiff does, and it could be said that it does it at a higher level.
Ladbrokes Casino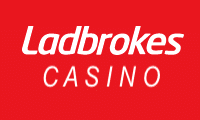 If you've come looking for information about Kwiff, it's probably because you're interested in sports betting. If that's the case, you won't need us to tell you what Ladbrokes is. The world's oldest sports betting company has been accepting wagers since 1902. It might still come as a surprise to some of you to hear that Ladbrokes also operates a casino section and hosts many of the same casino games that you'll find at Kwiff. It even has a few exclusive online slots, which is a reflection of the fact that Ladbrokes would like Ladbrokes Casino to become a major player in the industry in the years ahead. We've seen this famous old brand have some success outside its comfort zone with Ladbrokes Poker in the past, so if this makeshift Kwiff sister site can be just as successful, it will be yet another string in the bow of its parent company LC International Limited.
Coral Games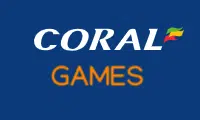 Coral and Ladbrokes used to be rivals, but now they exist side by side under the LC International Limited umbrella. This joining of the two brands has seen them begin to develop similarities in their outlook and approach. Just as Ladbrokes opened Ladbrokes Casino and started to embrace online slots and table games players, Coral has opened Coral Games to appeal to the same market. LC International Limited doesn't mind which one of the brands you prefer, as they still get your money either way. Like Ladbrokes Casino, Coral Games has a few exclusive titles and promotions to persuade you to open an account and give them a try. If there were real Kwiff sister sites, and Coral Games was one of them, it would have to be considered the perfect partner.
Novibet Casino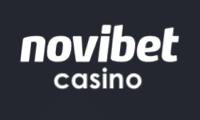 Novibet Casino could be an even better fit in this list of Kwiff sister sites than either Ladbrokes or Coral is. Novibet is a sports betting site with a growing reputation, and that growing reputation has allowed it to dip its toes in the water of other kinds of casino entertainment. There are several smaller "on-site" brands attached to the main Novibet brand now, including Noviladies and Novibet Casino – which is sometimes also referred to as NoviCasino. The range of slots and live dealer games here isn't quite as diverse as that which you might find at Ladbrokes Casino, but it's a well-designed site with a well-thought-out roadmap for the future visible to all players and a set of exclusive "Skillz Games" for times when you're looking for something a little different from your usual online casino entertainment.
Party Casino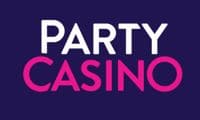 Party Casino markets itself as the online casino where the party never stops, so it's a little ironic that it's one of the quieter brands on the LC International Limited platform. That being said, almost any casino brand would look quiet when compared to giants like Coral or Ladbrokes. Party Casino is widely seen as an up-and-comer in the casino world and cemented that status when it sponsored the McLaren Formula 1 team a couple of years ago. We offer it as an alternative Kwiff sister site because it's got a sports betting section tacked on to its general casino platform. That's the opposite approach to Kwiff, which tacks on casino games to its sportsbook, but it means that both casinos provide a full platform of betting options to appeal to players of every persuasion. The promotions you'll find at Party Casino ought to be good enough to get the party started, and from there, it's down to you whether you stick around for the long haul.
Can Kwiff Be Trusted?

★★★★★
Kwiff is a 3 Star trusted casino.
1. UKGC License

Kwiff belongs to Eaton Gate Gaming Limited, which holds licence 44448 with the UK Gambling Commission.

2. UKGC Fines

There are no regulatory actions against Eaton Gate Gaming Limited on file with the UKGC.

3. Customer Service

Kwiff offers live chat and an email address for customer support, but no phone number.

4. Trustpilot Score

After over 2200 reviews, Kwiff has a rating of 3.3 out of 5 with Trustpilot. That's around average for a casino.

5. Company Location

Eaton Gate Gaming Limited is a UK-based company with offices in London.

6. Visible T&C's

The terms and conditions attached to Kwiff's promotions are made clear.

7. Social Media Presence

Kwiff has accounts on Twitter and Facebook, and keeps both of them up to date.

8. Number of Sister Sites

There are no Kwiff sister sites. We've provided similar alternatives on this page.

9. Games portfolio

Kwiff keeps most of its games portfolio under lock and key until players register an account, but the platform appears quite limited.

10. Gamstop links

A tiny Gamstop logo is included at the bottom of the Kwiff homepage.

Overall SCORE >

★★★

★★ – 3/5 Stars
What are players saying about Kwiff?
Here are our condensed / readers digest summaries of recent player reviews of Kwiff.
01-Mar-2022 by Mark:
I've had problems with the app. I downloaded it but it won't let me log in. It tells me my login details are wrong even though they work in the browser. Also, the 3-5 day wait for withdrawals is too long these days. – source: TrustPilot
27-Feb-2022 by Ben:
I was loving my time on Kwiff because it's so different to all the other casinos, but now they're suddenly asking me for affordability checks and other information. They're going to lose my custom because of that. – source: TrustPilot
25-Feb-2022 by Martin
The app is easy to use, and the "supercharge" feature actually does make a difference to the returns you get against your bets. – source: TrustPilot
22-Feb-2022 by Dean:
Kwiff does it better than almost every other bookie I've spent money with, but I still think the website is too hard to find your way around. – source: TrustPilot
21-Feb-2022 by Paul:
Kwiff is so-so. It has its good points and its bad points. The biggest bad point is that I never know how long I'm going to be waiting for a withdrawal, which makes me feel a little bit like I'm in no man's land. – source: TrustPilot

29-Jan-2021 by Clark:
This casino is the best. The games have a good winning chance making their players win a lot. I have been playing on it for a while now and never had a problem. – source: TrustPilot
21-Jan-2021 by Parker:
Kwiff is a great casino. I enjoy my time here, the live chat is responsive and the customer support is great. Probably I will make it my main casino website. – source: TrustPilot
17-Jan-2021 by Linda:
The odds on this online casino are average but it is better than most of the other casino. I'm a regular customer now. Plus, the interface is user friendly and their withdrawals are fast too. – source: TrustPilot
17-Jan-2021 by Jamie:
Overall Kwiff is a great casino. I recently started playing on it and never had any problem. I will continue to play on this casino for further reviews and would recommend it to others. – source: TrustPilot
16-Jan-2021 by Devon:
This online casino is hard to navigate because of poor website design. Free bonuses are not as great as you have to play continuously to get one. – source: TrustPilot
12-Jan-2021 by Samuel:
Kwiff is the worst online casino. They will not let me win into profits, the games seem to be rigged and the support will take a long time to respond. – source: WhichBingo
11-Jan-2021 by Clare:
This website is great. Their bonuses are good, the website interface is easy to use. I have played on this website for a long time now and never had a problem – source: WhichBingo
30-Dec-2020 by Paul:
The mobile app of this casino is great. The odds are great, I also used free bets and they did not disappoint me. – source: WhichBingo
28-Dec-2020 by Amanda:
I played on this casino all December for their promotion to win a PlayStation, but they never reveal the winner and the customer support never replied to me. – source: AskGamblers
27-Dec-2020 by Fred:
I love Kwiff, especially their bet section. The bonuses are profitable and the withdrawals are fast. The mobile app is so far the best compared to other casinos. – source: AskGamblers
Kwiff Review 2022
Kwiff is not like any other sportsbook or sports betting site on the internet. It's a casino that dares to be different, and it makes a selling point out of its differences. We'll be discussing them a little more later, but here's the essential information you need to know at the start of this review. Kwiff has been around since it was launched by Eaton Gate Gaming Limited in 2015 and started life as an app. Using the app is still the easiest way to interact with Kwiff. There is a Kwiff website, which incorporates the Kwiff Casino, but customers are directed to use the app wherever possible. Both the app and the website use a predominantly purple and black colour scheme and offer a modest number of online slots, table games, and live casino games to support the sports betting platform that drives the site.
New Player Offers
The welcome offer at Kwiff Casino is all about free spins. Make a deposit of at least £20 within five days of opening your Kwiff account, and you'll get two hundred free spins on the legendary Book of Dead online slots game by Play 'n Go. Free spins are dished out at a rate of forty per day for five days after you've made your deposit.
There are no wagering restrictions on the free spins, which is a customer-friendly move, but the maximum you'll be permitted to win from them is £250. The offer isn't open to anybody who makes their first deposit using an e-wallet service.
There's a second welcome offer for those who'd prefer to bet on sports rather than casino games. To qualify for it, players have to deposit and then spend £10 on sports bets. Each-way bets are excluded, as are accumulators. Assuming you've placed a qualifying bet, your account will be credited with £20 of free bets within 48 hours. These bets must also be used on sports but come with no wagering restrictions.
Ongoing Promotions
Kwiff takes an unusual, original, and hard-to-explain approach to ongoing promotions. It's probably easier to play through the promotions and learn about them that way than it is to understand them by reading, but we'll do our best. The main selling point of betting at Kwiff is that any bet can, at any time, become "Kwiffed." Your "Kwiffed" bet might be a bet that you've already placed, or it could be a "Surprise Bet."
"Surprise Bets" are bets that you didn't place but could win regardless. At random, a bet could be added to your bet slip by the Kwiff algorithm. It might be on any sport, and it could be any type of bet. The odds applied to that bet are exclusive to you – nobody else playing with Kwiff will have the same odds. You can even cash out of this bet at any time even though you didn't place it, and all winnings are paid in cash that can be withdrawn without restrictions.
The odds on bets that you placed yourself can also be "Kwiffed," which means they get "supercharged." In practice, this means the odds are drastically shifted in your favour, and your payout will be better if you've predicted the correct result. Players have no control over when or if this might happen, but whenever it does, they'll have better odds on that fixture than anybody else.
Pros and Cons
We've just covered the biggest pro of playing at Kwiff, and it's the "Kwiff your bet" feature. It's not often you come across something in the gambling world that doesn't exist anywhere else, but that's what Kwiff has with this feature. The idea that any bet could become a big win at random is an exciting one, and it draws a lot of players to the app and the site. The lack of wagering restrictions attached to the Kwiff welcome offers is also a strong positive, as so many online casinos force you to clear high hurdles before you can withdraw money won from promotions.
There are only two downsides we can think of when we consider Kwiff. The first is that it's not much good for anything beyond sports betting. There's a casino attached to it, but the casino's offering is very limited. We've also heard reports from some players that withdrawal delays can be long, but those problems shouldn't affect you if you use a faster method like PayPal.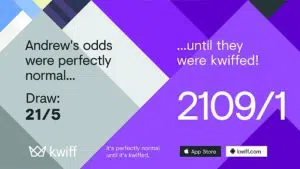 Featured Casino Games
None of the most popular games at Kwiff are online slots, which speaks volumes about the number and quality of online slots available inside Kwiff Casino. We know that the classic Book of Dead slot is available because it's part of the current welcome offer, but even that slot doesn't break into the "most popular" list. There's no doubt whatsoever about the fact that Kwiff is a sports betting platform, but there are other things to do here if there aren't any sports fixtures that take your fancy at the time of your visit. Here are some of the more popular options. 
Cash or Crash Live: What's the biggest motivator to you as a game show player – a greedy desire to max out your winnings or fear of cashing out too early and missing your potential peak? If you're not sure, you'll definitely find out by playing Evolution's Cash or Crash live. It's a simple game based on the idea of hanging on and judging when returns have reached their peak, but it's surprisingly compelling. With an RTP of 99.59%, it's also unlikely to do too much damage to your bankroll so long as you're careful. 
Crazy Time: This is another of Evolution's very highly-rated live game show games. It's a well dressed-up wheel of fortune game with a theoretical top prize of £500,000 and an RTP of 95.5%. Crazy Time is a strong favourite with players because it tends to have amusing, eccentric presenters and comes with some bizarre bonus side games like a "Pachinko" wall-climbing game that takes place on the surface of the wheel. This one isn't called "crazy" for no reason. 
Gonzo's Treasure Hunt: The character of Gonzo will already be very well known to most online slots fans, but he's arguably now a bigger deal as a game show character than an online slots character thanks to this impressive augmented reality game. Volatility goes up and down, prize drops could happen at any time, and multipliers rise as high as x20,000 if you're one of the very luckiest of players. Gonzo's Treasure Hunt is pure entertainment and weighs in at 96.56% RTP. 
Deposits and Withdrawals
Payment options at Kwiff Casino are pretty standard for an online casino of the 2020s. Debit cards are the method that most people use and come with a three-day turnaround for withdrawals unless your card is approved for faster payments. You'll get your money back a lot faster if you use either a PayPal or EcoPayz e-wallet, in which case you should be able to get withdrawals back into your account instantly 90% of the time. If, for any reason, you want to use bank transfers instead, the turnaround is between two and three banking days.
Customer Support and Licensing
Live chat is the preferred method of customer support at Kwiff and ought to be available 24/7, although there might be slight delays if demand is high. You can also email the site if you have a more formal query or you can't get through on live chat.
Kwiff Casino is presented in accordance with the license that Eaton Gate Gaming Limited holds with the UK Gambling Commission under account 44448.
Verdict
Kwiff has a unique selling point. Nobody else on the internet does the "Kwiff your bet" feature, and it's proved to be a big hit with players. That's reflected in the number of people who play at Kwiff and also the generally positive reviews that the casino received elsewhere on the internet. Kwiff is a fine place to come and spend some time so long as you know what it's good at and accept it for that. There are better casinos in terms of online slots and table games, and there are more expansive sportsbooks elsewhere too, but nowhere else can you bet in quite the same way as you can bet at Kwiff.
Kwiff In The Media
If you've read everything we've written above, you'll be aware by now that Kwiff doesn't do things the conventional way. Take its approach to sponsorship and marketing, for example. Sports betting companies almost always get involved with sponsoring sports teams or sporting events on some level. The very biggest brands sponsor well-known teams or even whole competitions. Take Betway, for example, which is the current shirt sponsor of West Ham United in the English Premier League. You could also look at Sky Bet, which sponsors entire football leagues. The Kwiff name has never turned up on a football shirt, though, and nor has it sponsored any horse races or anything similar. Instead, they've taken a far zanier approach to marketing.
Sportsperson With A Personality Award
You've heard of the BBC Sports Personality of the Year Award, but you probably haven't heard of the "Sportsperson With A Personality Award." That's because the award is handed out by Kwiff rather than the BBC, and also because they've only ever done it once. The inaugural – and so far only – "Sportsperson With A Personality Award" was given to legendary former football manager Harry Redknapp in December 2018.
While there's little doubt that the "award" is tongue-in-cheek and geared towards getting publicity more than anything else, Kwiff marketed it as an award for people who are loved for more than just their achievements and talents. Kwiff noted at the time of the first award that the BBC equivalent has sometimes been given to people who are exceptional at sport but don't have much in the way of a charismatic personality. Redknapp might never have coached a team to the English Premier League trophy, but he's a popular figure with the British public and a former winner of the ITV reality show "I'm A Celebrity, Get me Out Of Here." He received the award from his long-time friend and fellow Londoner Dennis Wise and was happy to pose with him for a commemorative photograph.
Boxing's world heavyweight champion Tyson Fury was in second place, and YouTuber-turned-boxer KSI finished third. Redknapp received £5,000 along with the trophy but demonstrated why so many people love him by donating the cash prize to a Dorset-based charity called Diverse Abilities. News of the award was picked up by sporting publications like 90 Minutes, so it did its job for Kwiff in terms of getting the company's name out there among sports fans.
Kwiff Makes Headlines With Supercharged Bets
We've spent quite a lot of time on this page singing the praises of Kwiff's "Kwiffed bets" feature, which amounts to supercharged odds generated by the casino at random to enhance a player's betting experience. The offer is unique, and so it caught the attention of several gambling publications when it was launched in 2020. One of those publications was SBC News, which is generally well-thought-of as a trusted source in the gambling and casino industry.
SBC recognised the feature as an "industry first" and was especially impressed that the enhanced odds would even be allowed to remain enhanced if a customer wanted to cash out early. In practice, this means that a customer might be able to make more money by cashing out before an event finishes than they would have made if they'd seen the same bet through to the end before the feature kicked in. It's been hailed as a generous, customer-friendly promotion that ought to put Kwiff on the map. Whether it truly has or hasn't done that is up for debate because Kwiff hasn't had a true "breakthrough" moment yet, but it's a fantastic thing to be able to boast about. None of our alternative Kwiff sister sites offers a similar feature, so in that one respect, Kwiff has an edge on all of them.
Kwiff TV Advert
We've already said that Kwiff follows its own path when it comes to promoting its brand, so we're not massively surprised that there haven't been more Kwiff adverts on television or social media. However, the brand has gone there once or twice. The most notable and recognisable commercial Kwiff has ever aired was launched in 2017 and lasted for 45 seconds. You'll still be able to find it on YouTube if you search for the term "Kwiff Bedlam."
Unsurprisingly, the advert focuses on Kwiff as an app rather than a casino website. It features a man seemingly floating in outer space while a voiceover tells us that every time a player places a bet on the Kwiff app, their odds might "get Kwiffed." The Kwiff supercharge cash-out feature might not have been active in 2017, but the supercharge feature itself was already at the heart of the brand. The rest of the advert explores what "getting Kwiffed" feels like. Examples given include being told that you've got no homework at the end of a school day, after which the teacher invites you to come and pop bubbles instead. The voiceover concludes, "that, pretty much, is Kwiff." It's every bit as eccentric and strange as we'd expect a Kwiff commercial to be and would still stand up just fine now if the company ever chose to start airing it again.