Ladbrokes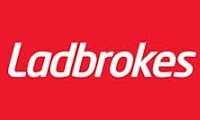 Ladbrokes sister sites include Ladbrokes Bingo, Ladbrokes Poker, Ladbrokes Casino, Coral, Gala Spins, Cheeky Bingo, Bwin and many more.
Ladbrokes (ladbrokes.com) is operated by LC International Limited of Suite 6, Atlantic Suites, Gibraltar, GX11 1AA.
Sites like Ladbrokes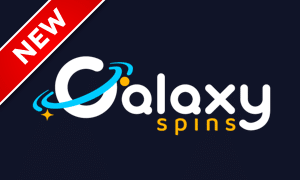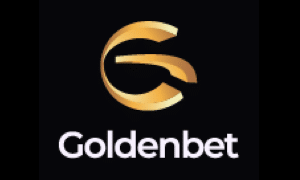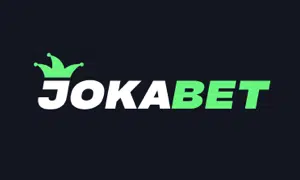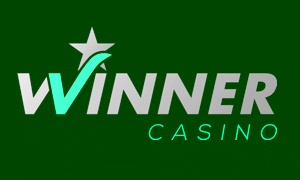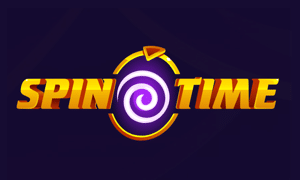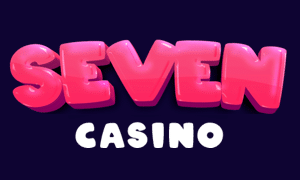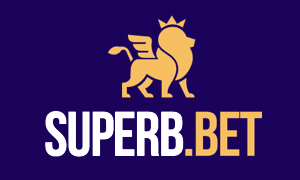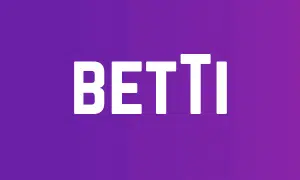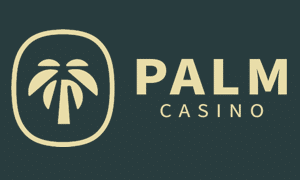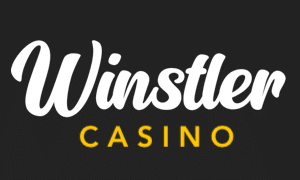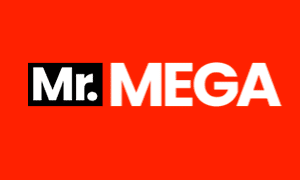 Ladbrokes Sister Sites
The Ladbrokes sister sites shouldn't need any introduction. You'll find them on the LC International Limited platform. The "LC" in that name stands for "Ladbrokes Coral," which confirms the identity of one of the big-name Ladbrokes sister sites for you straight off the bat. LC International Limited is, in turn, owned by Entain Plc, which is one of the largest sports betting and iGaming brands in the entire world. Most of the Ladbrokes sister sites are household names of international renown. Get the full scoop on them by checking out our LC International Limited page, or read our abbreviated guide to them below.
Ladbrokes Bingo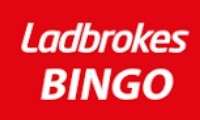 Ladbrokes might have started as a sports betting shop way back at the dawn of the 20th century, but if its founders could see it now, they'd be shocked. The physical Ladbrokes shops still exist, and they still specialise in sports betting just as much as they did all that time ago, but the brand has expanded almost beyond all recognition since then. Ladbrokes has adapted superbly well to the age of the internet. You can now bet on sports online as well as offline – and you can do a whole lot more on top of that. The main Ladbrokes website still handles sporting wagers, but the in-house Ladbrokes sister sites cater to players with different tastes. Ladbrokes Casino is full of slots and live dealer games, and Ladbrokes Bingo is where players get their eyes down and wait for their lucky numbers to be called. It's a fine bingo site with a few exclusive rooms and a very active community of players. Ladbrokes Bingo gives you everything you'd get at your regular bingo site but delivers it with the backing of the world-famous Ladbrokes brand.
Ladbrokes Casino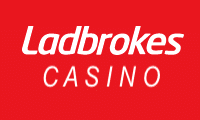 Ladbrokes Casino is, in a lot of ways, exactly like Ladbrokes Bingo. It's a Ladbrokes sister site that exists as part of the main Ladbrokes site and can be accessed without having to leave that site or remember another username or password. It doesn't encroach on the territory of Ladbrokes or Ladbrokes Bingo, though. Ladbrokes Casino is all about precisely what it sounds like it's all about – everything that's hot in the world of casinos. This site is where online slots lovers should come if they enjoy the Ladbrokes brand and they'd like to be under its umbrella while they're spinning the reels. If you're a true slots aficionado, though, it might interest you to know that there are more than a few slots and other games here that you won't find anywhere else. With live dealer tables and game shows among its portfolio, Ladbrokes Casino is a full-service casino that should, in most cases, cater to every wish and whim a player might have.
Ladbrokes Poker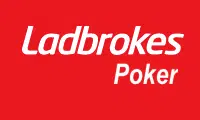 Very few people associate the famous old Ladbrokes brand with poker, but that's going to change soon if Ladbrokes has its way. The company is serious about breaking into the massively lucrative poker market, and that's why this poker-focused Ladbrokes sister site exists. However, calling it a sister "site" might be a misnomer. There isn't much there in the way of an actual website. If you want to play poker with Ladbrokes, you're going to have to download the official app. The app is highly rated by players and contains exclusive promotions and tables that can't be accessed anywhere on the Ladbrokes network of casino sites. It also does more than that. If you want to learn to play poker, Ladbrokes has all the information that you need to get started. If you'd like a shot at winning cash or promotional prizes without spending a penny, the daily free game at 8pm offers you a route to doing precisely that. It's worth keeping an eye on Ladbrokes Poker if you're a poker player – it's an up-and-comer.

Coral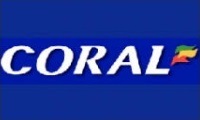 Coral isn't quite as old as Ladbrokes, but it's older than almost every other sports betting company in the country. It's strange that Coral has ended up as a Ladbrokes sister site because for a very long time, they were rivals, duking it out for supremacy in cities and towns the length and breadth of the United Kingdom. The first Coral store was opened by Joe Coral himself way back in 1926, and the development of the brand has been one constant success story ever since then. The arrival of the internet posed a problem for a lot of old-world betting brands – but not Coral. Coral saw the arrival of the internet as an opportunity to diversify and expand. That's why we now have Coral Bingo and Coral Casino to go with the original Coral sports betting brand, along with other Coral offshoots. Coral and Ladbrokes still compete on odds, so you'll see different prices for the same event if you shop between the two, but these days the rivalry is a friendly one.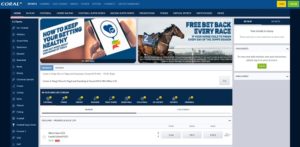 Gala Spins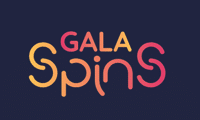 Gala Spins has secured itself a place as one of the biggest online slots casinos on the UK scene, and it's done that through a combination of relentless promotion and excellent performance. If you were to list your top five online slots of all time, you'd almost certainly find all of them waiting for you at Gala Spins. If you extended that out to a top ten, the same would probably remain true. Each of the Ladbrokes sister sites serves a different purpose, but none of them does a better job with online slots than Gala Spins does. You don't have to be an online casino genius to work out where Gala Spins came from. It owes its success to the prior success of Gala Bingo, which was once one of the biggest names in real-life bingo halls, before selling up and becoming an online-only brand in 2015. By that time, Gala Spins was already well-established. It isn't quite a Ladbrokes or a Coral, but it's up there in terms of popularity.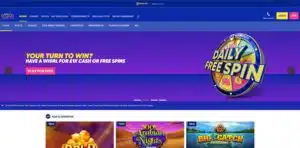 Bwin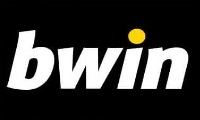 You might ask whether a company that already owns Ladbrokes and Coral truly needs any additional sports betting brands. It's a valid question, and many people might answer it with a firm "no." LC International Limited doesn't share that opinion, which is why the Austrian sports betting brand Bwin is a Ladbrokes sister site. It's a fairly recent addition to the casino network company, but it's already been through quite a transformation since arriving as an LC International brand. Bwin was always "just" a sports betting website when it was under its previous management, but LC International saw it as something bigger. They've taken Bwin and added Bwin Casino and Bwin Bingo to it, expanding the brand's portfolio and making it into a more modern, well-rounded casino site. It has a long way to go before it's as popular as Ladbrokes, but that journey has already begun.
Gamebookers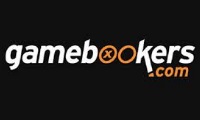 If Ladbrokes is at the top of the LC International Limited ladder in terms of fame and priority, that means something has to be at the bottom of that ladder. The "something" in this case is Gamebookers, and that's a shame for this sports betting website. If it was on any other casino network, it would probably be outstanding when compared to the rest of the range. It's just Gamebookers bad luck that it's a Ladbrokes sister site, and so it's destined to be compared not only to Ladbrokes but also to Coral and, to a lesser extent, Bwin. Gamebookers does most things that Ladbrokes does in terms of sports betting, but the site's big problem is that it doesn't do anything that Ladbrokes doesn't do. There isn't, for example, a Gamebookers Casino or Gamebookers Poker. It's like Ladbrokes with all the extra features removed, and there's no compelling reason to use Gamebookers when you could just as easily use Ladbrokes. Still, it's here if you want it.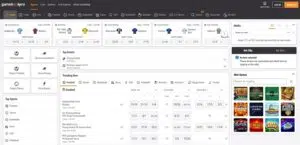 Sporting Bet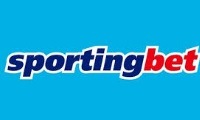 You might be about to get a sense of deja vu because a lot of what we just said about Gamebookers we might be about to repeat about Sporting Bet. Perhaps that's not fair to this Ladbrokes sister site, though. Sporting Bet might be in the same boat as Gamebookers in that it's a sports betting only site with no frills and no additional sections, but in terms of the history of the brand, it actually has far more in common with Bwin than Gamebookers. Sporting Bet, like Bwin, was launched in Europe long before it became available in the UK. Sporting Bet, like Bwin, was acquired by LC International because of its success abroad. The big difference is that LC International saw fit to significantly expand Bwin and has yet to take the same approach with Sporting Bet. The site has been left largely unchanged ever since LC International became involved with it. Just because it hasn't changed yet, though, doesn't mean that it won't do so eventually.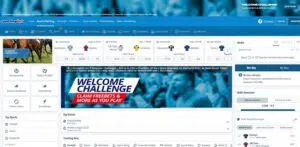 Foxy Bingo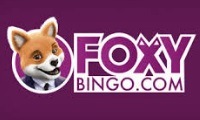 We've spent most of our time on this list of selected Ladbrokes sister sites talking about other sports betting brands that operate under the LC International Limited umbrella, but we wanted to give you a break from the norm and show you how much diversity there is on this casino network company. Not only does it operate many of the country's biggest sports betting brands, but it also operates some of the UK's biggest bingo sites. Bingo sites don't come much bigger than Foxy Bingo, and it's all theirs. Foxy Bingo came to prominence through its memorable television commercials and the charismatic anthropomorphic fox character that appears in them. It's remained prominent because it offers bingo players a huge variety of bingo rooms with entertaining rooms and neat features. Ladbrokes Bingo might have been an existential threat to Foxy Bingo under normal circumstances, but such is Foxy's unique nature that they're able to exist side by side.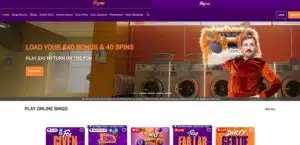 Ladbrokes News
: On the 15th of November, the gambling sector highlighted Stacey Carnell of Ladbrokes as this year's 'Betting Shop Manager of the Year' award, an achievement that reflects her substantial 14-year tenure in the industry. Her career began at Coral, where she joined as a cashier, and through commitment and exemplary service, she rose to become a manager at a Ladbrokes branch following the landmark Coral merger in 2016. The accolade was bestowed upon Carnell at the distinguished Lord's Cricket Ground, with former cricketer Ryan Sidebottom presenting the award. An independent panel praised Carnell for her exceptional customer service, leadership, and positive attitude, which have distinguished her as a standout manager for the north and northeast region based in Barnsley.
In response to her win, Carnell expressed gratitude for the supportive environment at Ladbrokes that values and takes care of its staff. Joanne Moran, the Retail Operations Director for Ladbrokes, lauded Carnell for her dedication and the significant role she plays in fostering community through her shop, as well as the care she extends to her customers. Moran underscored that Carnell's accomplishments will be celebrated and spotlighted even more moving forward. This recognition is another feather in Ladbrokes' cap for the year, which also saw the company forge a partnership with Powerleague, offering complimentary access to football pitches and initiating a nationwide football tournament. Furthermore, Ladbrokes expanded its engagement with fans through 'Ladbrokes Live', in association with The O2, AEG Presents, and NME, providing a digital platform that rewards fans with free live entertainment across the UK.
: The financial landscape for Entain, owner of the well-known betting firm Ladbrokes, is less pleasant to look at than it was a month ago, as detailed by This is Money. In a stark revelation, the company has faced a substantial £45 million drop in revenue, a situation that has undoubtedly caused ripples through the market and among its investors. This downturn has been attributed in part to what has been termed 'punter-friendly football results', indicating that the outcomes of certain matches have been more beneficial to bettors than the bookmaker, leading to this notable financial dent. This is a testament to the unpredictable nature of the betting industry, where the tides of fortune can change with the results of a single game. Discussions with investors have shed light on the stark realities of the situation, revealing a 6% decline in online gaming revenue—a key metric that signifies the health and profitability of the company's digital ventures. This slip has not gone unnoticed by the market, with Entain's share prices experiencing a corresponding drop, further emphasising the impact of the current circumstances on the company's financial health.
The double whammy of the decline in online gaming and the downturn in football results has painted a challenging picture for Entain. Investors and market watchers alike are now keenly observing how the company will navigate through these turbulent waters. Ladbrokes sister sites' parent company, therefore, finds itself at a juncture where strategic decision-making and perhaps a stroke of luck in future events could be crucial to steadying the ship. The outcome of these efforts will be closely scrutinised in the coming months, as stakeholders await to see if Entain can rebound from this unsettling period.
: Exciting news for all you sports betting enthusiasts out there! A fantastic offer from Ladbrokes is set to elevate your football betting game to a whole new level. If you're looking to get in on the action and make the most of your bets on UK football matches, you won't want to miss this. Ladbrokes is rolling out the red carpet for new customers, and it's a deal that's got everyone talking. This offer isn't your run-of-the-mill bonus; it's a game-changer that can turn your football predictions into big wins. So, what's the deal, you ask? Here's the lowdown: Ladbrokes is offering 4 x £5 free betting tokens to new customers who deposit and wager a minimum of £5. It's a deal that can put you on the path to winning big while enjoying the thrill of the beautiful game.
The betting tokens give you the freedom to explore a wide range of UK football matches. Whether you're a fan of the Premier League, the Championship, or any other division, these tokens open up a world of possibilities. You can wager on your favourite teams, follow the action closely, and experience the excitement of football betting in its truest form. But that's not all. The beauty of these tokens lies in their versatility. You can use them to place single bets or go for accumulators, allowing you to tailor your strategy to your preferences. Whether you're a seasoned punter or just dipping your toes into the world of sports betting, Ladbrokes' free betting tokens offer a risk-free way to make your predictions count.
: The Ladbrokes sister sites which boast integrated sportsbooks are big believers in everyone having the opportunity to put their money where their mouth is – not just football fans. In their miscellaneous odds section, you will find all manners of betting market oddities. This week, the Irish iteration of the Mirror newspaper announced that odds have been slashed on Ireland experiencing snowfall amid the cold weather blast that is leaving everyone feeling reluctant to put the heating on. The news reporter, Anita McSorley, broke the bad news that the cold snap won't lift next week and revealed that Ladbrokes is currently running odds on October being the coldest one ever at 5 / 1 and Ireland to see snowfall at 2 / 1.
Cashing in on the misery of the frost coming early may be one of the only ways to put a silver lining on chilly commutes which could consist of spending more time de-icing the car than getting ready and skidding down the street. A spokesperson for Ladbrokes, Nicola McGeady, re-affirmed that the autumn heatwave is without any doubt over; however, Met Eireann (the Irish equivalent to the Met Office in the UK) has ruled out snow decorating the Emerald Isle next week. I'd probably be more inclined to believe the weather experts rather than a spokesperson for a betting company attempting to entice betting men and women to wager on the premature arrival of winter. Met Eireann is more convinced that the weather will remain wet and breezy instead – fingers crossed!
: This week, the Evening Standard has reported on the £1 billion that has been knocked off the market cap of the owner of the Ladbrokes sister sites, Entain, after freshly imposed safer gambling rules in the UK hit their revenue streams. Following this major blow to Entain's income, the gambling firm has stated it will begin to cut costs across the board and start to mull over its presence in certain markets to stay on course and hit its profit targets. Entain's share values plummeted by 15% to 898.2%, which left the gambling giant, which may lose even more of its stature in the industry before 2023 is through, down by 33% this year. Keen to do damage control and convince investors not to jump off the sinking ship, a spokesperson for Entain stated that the revenue dip since the end of summer has been softer than expected; the gambling firm anticipated a lull in profits with the end of bet-worthy sporting events.
One of the biggest impediments to the revenue stream has been the implementation of affordability checks, which haven't been officially implemented by the UK government yet, but Entain has decided to bring them into their online framework ahead of the game. After noting the damage to their market cap and revenues, they are undoubtedly regretting jumping the gun with the measures ahead of other UK gambling operators. There is also talk of a limit being placed upon how much can be staked on online slot games, although there have been rumours around that mill for quite a while!
: The NME doesn't frequently have good reason to mention the Ladbrokes sister sites, but this week, the New Music Express announced that the UK bookmaker helped to relaunch Club NME with an inaugural performance which saw the iconic Manchester outfit Courteeners headlining with a career-spanning set, and The Libertines warming up the capacity crowd with a surprise guest DJ set at Earth in London. Ladbrokes Live, a new incentive to boost the UK's nightlife economy, played a pivotal role by dishing out free tickets to punters willing to queue around the block to secure entry. It would be interesting to know just how many of the attendees experienced Club NME back in its heyday when it used to be one of the most important fixtures in London's nightlife calendar after its first event in 2005. The appetite for indie and alternative music appears to have dissipated quite significantly since then, but after music journalists who attended the event dubbed it a rowdy and raucous affair, indie might stand a chance of making a comeback.
Apparently, even though at certain points during the set list Courteeners appeared to be a little rusty, especially when they got around to playing their hit single, Sycophant, from their 2010 LP, Falcon, their set went down a storm to the crowd which travelled from across the UK to bear witness to a live rendition of Not Nineteen Forever and What Took You So Long. For more information on how you can snag free music and comedy tickets, head over to the Ladbrokes Live website.
: On the 4th of September, SBC News published an article which outlined how the Ladbrokes sister sites have taken their online game library to the next level by partnering with the iGaming company HungryBear. The new sports betting-themed title, Clash of the Day, is far from your average online slot, it operates on similar FTP tournament mechanics as the hit HungryBear title, Slot Masters. If you have been with the sportsbook for a while, you may remember that this isn't the first time that Ladbrokes and HungryBear have crossed paths to embrace gaming cross-sells. The multiplayer game Slot Masters has been rolled out across the sportsbook casino in the past, and the rules are relatively simple. To participate in the game, you will start by choosing your favourite Premier League Club or opting to play with Fanzone FC, an in-house team belonging to the bookmaker.
The goal of the game is to accumulate points and ascend the leaderboard, in the same way your favourite football teams do, by winning! HungryBear has revealed that the main difference between Slot Masters and their brand-new game is that with the new addition to their portfolio, your priority should be to play as tactically as possible to gain an advantage over your opponents. The HungryBear Gaming CEO, Justin Chamberlain, stated that the launch of the new game in collaboration with Entain is an important milestone for the company, as it proves the potential in previous releases, such as Slot Masters, and their ability to drive engagement on online sportsbooks.
: On the 23rd of August, the Australian Financial Review announced that the owner of the Ladbrokes sister sites, Entain, has axed 50 local jobs in Australia in a bid to lower their discretionary spending. The London-listed gambling firm has also decided to slow down plans to hire more staff after receiving a cost-cutting mandate. While some sportsbooks seem to be thriving in 2023, the same certainly can't be said for Ladbrokes, especially after they gave staff in their digital, customer service, marketing, and technology departments severance cheques. In an official statement, Entain maintained that the company has experienced rapid growth in Australia, as a result, they have reviewed their business operations and tweaked their business structures to facilitate the next stage of growth. Surely, a company on the rise wouldn't be laying off their workforce, but Entain seems committed to assuring investors that everything is fine in the camp of the international gambling firm.
Ladbrokes along with its sister site Neds touched down in Australia in 2013; its biggest financial growth spurt happened in the past two years after consumer spending surged. Before the spending surge, Entain employed 400 people in Australia; after the uptick in interest in the bookmaker, the workforce doubled, but now Entain has started to trim the payroll fat; there is no telling how many more jobs will be axed. Entain attributes much of their success down under to the launch of a series of online TV channels that aired in an attempt to engage punters.
: While The Sun let their readers know just how they can go about securing £20 in free bets from Ladbrokes this week, The Guardian, along with a few other far more reputable newspapers, chose to cover the far more pertinent issue of how the bookmaker has set aside £585 million to settle the inquiry that is being conducted into their bribery allegations. The owner of the Ladbrokes sister sites, including Coral, believes that they are close to drawing a line under the serious allegations that were directed towards a Turkish bookmaker which previously flew under the Entain banner. As alluded to by The Guardian, Entain believes that a settlement with the HMRC and the Crown Court is in their line of sight, but not everyone is as optimistic as the figureheads at the helm of Entain. Instead, they see the acceptance of bribes to benefit the business as a massive morally obstructed faux pas, which goes against governmental and gambling guidelines.
Whichever way the chips fall on the court case later in the year, there won't be a conclusive resolution until the end of 2023. After Entain announced that there would be an inquiry within the company in May, their share prices dropped drastically, and it is unlikely that the share prices will return to their Q1 value any time soon; when the stock market opened last Thursday, there was a further 2.2% fall in share value. However, the alleged bribery happened between 2011 and 2017, which was a few years before Entain decided to drop the Turkish bookmaker from their portfolio of gambling platforms in 2019.
: In a massively unexpected move, Ladbrokes has created a partnership deal with the NME, AEG Presents and O2 in a bid to create the brand-new digital entertainment platform, Ladbrokes Live. The news broke on the 1st of August and was circulated by numerous gambling news platforms, including Yogo Net. Via this bold new venture, the UK bookmaker aims to reward thousands of music and live comedy fans with free access to live music shows. All of this will happen via the new Live Digital Hub, which will enable new and existing members of the sportsbook to win tickets. To be in with a chance of winning tickets to your favourite artists and comedians, all you need to do is head over to the platform and be 18+; no sports or casino betting is required to participate.
In a press release, the head of branding at the Ladbrokes sister sites, Kelly Rose, said that this new platform is the mark of a new era for the gambling firm; she was proud to be working with three of the biggest names in live music and stoked to be given the opportunity to reward participants with some of the hottest tickets in the UK, including O2 priority tickets. At the time of the launch, the digital hub is giving away tickets to the All Points East Music Festival, the Just for Laughs Comedy Festival, and tickets to various popular touring artists. Furthermore, all tickets to the Club NME nights will be 100% via Ladbrokes.
: As noted by the website City AM, the owner of the Ladbrokes sister sites has been on somewhat of a deal spree lately, especially after the gambling firm snapped up the US sports pricing and analytics company Angstrom Sports for £81 million. In addition to the £81 million, Entain has also agreed to pay contingent payments over the next three years. All in all, this new deal will cost Ladbrokes at least £122 million; however, contingency payments will only be paid when the company reaches its milestones. Depending on the performance of the company, Entain could be left footing a £203 million.
Entain is already a FTSE 100 Firm and has a firm stronghold in the US gambling market after embarking on a joint venture with BetMGM, which is proving to be exceptionally popular amongst American sports bettors. Shortly before the deal was signed, sealed, and delivered with Angstrom Sports, Entain expanded its ever-growing portfolio by acquiring the Polish sports betting brand for the sizable sum of £750 million. Angstrom Sports may not be a sports betting company, but it is a valuable asset all the same due to the company's state-of-the-art simulation-based predictive modelling system, which can create sophisticated forecasts. After the acquisition, the chief of Entain contributed to a press release in which he expressed his delight at the new deal; he expects it to accelerate the development of the entire Entain portfolio. He's particularly excited to see how the forecasting will enhance fast-growing markets, including in-play wagering and parlay.
: Put your football knowledge to the test with the new Ladbrokes 1-2-Free offer, which will give you £100 in cash if you get three score predictions right on the free-to-play football game. The game will be available in Ladbrokes betting shops, online and via the betting app for UK and Irish players. There is a maximum of one prize per customer, and entries must be made before the first kick-off in the participating football games. If, for some reason, you prefer free bets over £100 cash, you can opt for £100 in free bets instead. If you choose the free bet option, they will remain valid for seven days. The prediction game will be available every day of the week until the promotion ends, and not all is lost if you don't get all three predictions right. If you correctly guess the outcomes of two football games, you will receive £5. If you only get one prediction right, you will be compensated with a token prize of £1.
If you don't already have an account with the Ladbrokes sister sites, it isn't too late to register. You will also receive £20 in free bet tokens when you create a new account, deposit £5 and wager the deposited funds on football. Certain deposit and bet types are excluded from the sign-up free bet offer, and your first bet must be placed on minimum 1 / 2 odds within 14 days of registering your account. Once your qualifying bet has been placed, your 4 x £5 bets will instantly be credited to your account.
: On June 14th, SBC News announced that Ladbrokes is now part of one of the biggest and most significant Australian greyhound racing sponsorship deals in the history of the Aussie sport. The gambling firm behind the Australian Ladbrokes sister sites, Entain Australia is now a proud official partner of Greyhound Racing NSW, AKA GRNSW. For Entain Australia, it came at a high cost, a multi-million dollar cost, to be precise. In return, the FTSE 100 international betting brand will get naming rights to the world's most prestigious greyhound racing series. For the next decade, it will be known and revered as the Ladbrokes Million Dollar Chase.
An animal welfare deal was also struck as part of the contract, shortly before the CEO of Entain Australia, Dean Shannon, stated in a press release that the sport in NSW has never been stronger or celebrated a wider popularity amongst spectator sports fans. Shannon shared that the company is looking forward to painting the state red; we're not overly sure what that statement was alluding to, but it certainly feels in poor taste, given the animal welfare atrocities that have blighted the history of the sport and continue to tarnish its reputation – despite the agreements that have been made between GRNSW and Entain Australia to track a significant greyhound welfare component to the partnership deal. Part of the welfare agreement revolves around the freshly introduced greyhound adoption program, which will see ex-racing greyhounds in safe and loving homes after their racing days have been put behind them.
: On the 31st of May, The Guardian broke the news that the brand owner behind the Ladbrokes sister sites, Entain, is expecting a hefty financial fine after a damning investigation was carried out on the gambling firm. UK authorities have reason to believe that Entain has committed a bribery offence conducted by one of the gambling group's ex-Turkish subsidiaries. Entain has even gone as far as issuing a letter to their shareholders forewarning them of the impending financial penalty, which they believe will be substantial following the negotiation of a prosecution agreement struck with the Crown Prosecution Service. But the plot doesn't stop thickening there either; Entain also informed their shareholders that they are working with HM Revenue and Customs to resolve an ongoing inquiry.
After the announcement of the investigation, the gaming group's shares fell by a whopping 3.3% during morning trade. For perspective, that briefly made Entain the biggest faller on the FTSE100. Though the share prices have bounced back marginally, Entain still has a fair way to go before they are the apple of iGaming investors' eyes. Even though this scandal may have just boiled to the surface of the public domain, the investigation into potential corporate offences started way back in late 2019. The guilty party is one of the Ladbrokes Turkish sister sites, which was under Entain's care from 2011 and 2017. The Turkish business was sold just before Entain, which used to go under the moniker GVC, purchased Ladbrokes and Coral for the tidy sum of £3.6 billion.
: The owner of the Ladbrokes sister sites, Entain, has landed in hot water this week. As documented by the Guardian, the owner of the betting brand is at the centre of a lobbying scandal after they tried to resist the oncoming gambling reforms by urging its sports bettors to write to their local MP to complain about the forthcoming gambling laws, which may impede their betting sessions in retail stores and online via the sportsbook. The lobbying attempt has been dubbed highly dishonest and irresponsible as the measures the UK government is expected to bring in will make gambling safer. Clearly, Entain solely saw its profit margins being lowered by the new regulations.
The pro-gambling lobbying attempt is seemingly contradictory to a statement given by the chief executive of Entain, Jette Nygaard-Anderson. Anderson claimed to welcome the new measures, as he viewed them as a vital step towards a more robust regulatory framework, which is fit for contemporary gambling practices. He also believed that the new measures would level the playing field for all gambling firms in the UK. The Guardian is claiming to have seen several emails that prove Entain's support for the new measures is a front, and behind closed doors, they are attempting to limit the new regulations and water them down. Reportedly, letters were sent to gamblers warning them that the government is going to start imposing restrictions on when bets can be placed and how much can be staked in a betting session. Apparently, Entain's loyal army of bettors was also supplied with templates to send to their MP.
: If you love placing ACCA bets and are yet to become a member of the Ladbrokes sister sites, you may want to take a look at the new offer that is being extended to new customers at Ladbrokes. The Sun shared the promotion in an online article on the 17th of May; the newspaper advertised it as a big offer for Champions League fans. To get £30 in free ACCA bets, all you need to do is create a new account, top up your account balance with at least £10 and place a £10 wager on football. This promotion is currently only available to sports bettors in the UK and ROI. You will also need to ensure that you are making your first deposit via a banking method that allows you to qualify for the promotion; most e-wallets, such as Neteller, Trustly, and Skrill, are excluded from the promotion. Furthermore, your first bet must be placed within 14 days of registering your account, and your qualifying bet must be odds of 1 / 4 or higher – which is more than reasonable – compared to the min odds dictated by many other online sportsbooks.
Once your qualifying bet has been settled, your free bets will automatically be credited to your Ladbrokes account; they will be issued as six £5 betting tokens, which must be used on football ACCA bets with five or more legs. The free bets will remain valid for 14 days from the date of issue. Additional terms apply.
: Ladbrokes and another online bookmaker, Neds, have found themselves in hot water with an Australian Media Regulator after they illegally allowed 78 in-play bets against Australia's newly introduced in-play betting regulations. The Guardian broke the story while being just as damning as the regulators on April 27. The illegal bets were wagered on the LIV golfing tournament, which took place in Bangkok last year, although, with the size of the fine, it will be water off Entain's back, given that Neds and Ladbrokes are worth £50 billion annually. The fine for both of the online bookmakers amounts to £13,200; The Guardian was incredibly clear in its opinion that the fine should have been far higher. However, that is the maximum fine that can be imposed by the regulator, which goes by the name The Australian Communications and Media Authority.
Unlike in the UK, in-play bets have been prohibited in Australia almost two decades ago by the federal government. However, Australian sports bettors attempt to get around this ban by placing their bets via mobile apps. One of the reasons why in-play bets are so frowned upon is how betting markets can be distorted if scouts and tipsters at games feed information to gamblers after key moments in the fixtures but before the odds change via the online sportsbooks. A chairperson for ACMA stated that the ban was necessary due to their responsibility to protect vulnerable players who may experience gambling harm due to the higher frequency of bets which can be placed in a short period.
: As advertised by the Sun on the 19th of April, Ladbrokes created a phenomenal offer for their new customers who want to throw a wager on the Champions League fixtures. The promo is only available to bettors in the UK and Ireland, and it can be triggered by placing a £5 wager. In return, new customers will receive £20 in free bets, which will be issued as 4 x £5 betting tokens. Certain betting types and deposit methods are excluded from this promotion – be sure to check you're not squandering your free £20 bets when you top up your account with funds and place your first wager.
The first bet must be placed within 14 days of the new account being fully registered and verified; once the free bets are issued, you will have seven days to spend them, and there are a few restrictions on the betting markets you can wager them on. For sports bettors following the Champions League action, the good news is that you can use your free bets on all of the fixtures. As for the qualifying bets, you must choose odds 1 / 2 or higher. Your initial stake will not be returned, and the free bets cannot be withdrawn from the sportsbook. In addition to the new member offer, there are plenty of other incentives to stick with Ladbrokes, including the highly competitive odds. The sportsbook often sells itself as the online bookmaker with the best odds; for the most part, they are not far wrong.
: The Cheltenham Racing Festival may have been and gone, but the horse racing action is far from over for this year. This week the website Buzz.ie shared with its readers how they could win a pair of tickets to the highly-anticipated Ladbrokes Gold Cup Day, which will happen at the infamous Punchestown racecourse. Rather than leaving you stranded after the racing action has happened, you can also win an overnight stay on Wednesday, the 26th of April. The special racing event will see some of the biggest names in Irish horse racing return to the course for the Punchestown Festival, which will start on April 25 and wrap up on April 29.
During the event, the top Irish jump racers will compete with each other; all eyes and bets will undoubtedly be on Henry de Bromhead, Willie Mullins, and Paul Townsend. Scores will be settled, and celebrations will undoubtedly be in order during the event. To keep the atmosphere electric, there will also be live music performances and a plethora of other forms of entertainment. Day tickets start from £35; for horse racing fans with more of a budget, there are also hospitality packages; for large groups, group discounts are also available. To win two tickets to the event, head over to the Buzz.ie website and answer a very simple question via a form at the bottom of the article. You will also need to submit your contact details when you enter which date the festival will start – we've already given you the answer!
: Boxing fans may be interested to learn that most boxing bettors placing wagers with Ladbrokes have been swerving Anthony Joshua ahead of his fight against Jermaine Franklin. The Sun published an article revealing that after the prominent UK bookmaker offered odds for Anthony Joshua winning at 1 / 10, Jermaine Franklin winning at 6 / 1 and there being a draw at 25 / 1, 85.2% of all bets placed ahead of the match went against Anthony Joshua, leaving just 14.8% of the bets going in his victorious favour. AJ, the British Heavyweight had a run of bad luck before going up against JK; it was his first return to the boxing ring since his brutal defeat to Oleksandr Usyk in Saudi Arabia in August.
For a while, it looked likely that AJ would attempt to bounce back against Tyson Fury at the end of 2022, but sadly for boxing fans, negotiations for that match broke down, leaving fans waiting until this weekend to see his return to the ring. There is plenty riding on the match for AJ, especially after he threatened to retire from the sport if he lost the fight on the 1st of April. His contender didn't take too kindly to the threat of AJ quitting, stating that he doesn't think a loss to him would mean that he should call it quits; he saw it as a sign that the industry is sleeping on him. For sports bettors not already registered with any of the Ladbrokes sister sites, there is the new bettor welcome offer of £20 in free bets.
: The Bristol Post covered the very sorry story of how fences have been constructed around one of the Ladbrokes betting shops in Bristol in a bid to prevent anti-social behaviour. Complaints from the public and local businesses have been rolling in around people gathering in places along the high street and affecting trade at a time when footfall on the high street is already at an all-time low. The bookmaker is just one of the businesses that have been keen to work with the authorities to prevent people from amassing around the betting shop. It is hardly a good look for the location on Stapleton Road in Easton, but the locals seem to believe that it will work as a preventative method to stop people from loitering there. The small group of steps with sheltering were apparently irresistible to the groups of people that loved assembling there. The new fencing has blocked off one of the main entrances to the shop. However, access can still be gained via the side entrance on St Mark's Road.
The owner of the letting agent, Brunel Associates, Arif Khan, isn't optimistic about the preventative measure; he believes that the new fences will only displace the group to a new location further down the road. Although his cynicism isn't totally unwarranted, it isn't long since traders convinced First Bus to remove its bus seats from a bus stop to prevent gatherings. This just made the steps leading up to the Ladbrokes entrance all the more alluring.
: This week, The Guardian revealed that Ladbrokes received a hefty fine amounting to nearly £80k for failing to stem the damage incurred by a gambler who stole millions to fund his gambling habits. The Australian regulator noted that the Australian arm of the betting firm didn't even attempt to enquire where he sourced the funds from. Instead, the sportsbook plied the pesky thief, Gavin Fineff, with attractive bonuses and promotions to compel him to place even more online wagers. In total, Ladbrokes handed over bonuses that were worth over £500k during his neurotic gambling spree. This was understandably considered a serious breach by the Northern Territory Racing Commission after it was brought to their attention that Fineff stole millions of dollars from his clients to fund his gambling addiction. Fineff has now pleaded guilty in front of the jurors at the New South Wales District Court and is currently awaiting sentencing.
After losing almost £8 million on sports betting, things just seem to be going from bad to worse for Fineff, although, his suffering might not hold a miserable candle to the people he ripped off to fund his wagers. Not stopping with extorting funds from his clients he also stole money from elderly and vulnerable friends and family. What a stand-up guy. As a will of good gesture, the sportsbook could have reimbursed the people that were unlucky enough to encounter Fineff while he was a free man, which came in at over £758k. In fact, Entain doesn't seem to be inclined to hand anything back!
: On March 3rd, the website Proactive Investor attempted to answer the question; can the owner of Ladbrokes sister sites, Entain, transform its US sports betting arm into a prize winner? Even though BetMGM has been available on the US sports betting market for a fair amount of time, and it calls itself the king of sportsbooks, raking in a profit from it seems to be a tough endeavour for the sportsbook and casino giant. The joint venture with MGM is finally expected to turn a profit this year; the first glance into the finances of BetMGM will be available to view from March 9th, and all eyes are on Entain to see if it can dominate the betting landscape just as much across the pond as here in the UK.
The anticipation from investors comes after BetMGM admitted that during 2022 the sportsbook operated on a colossal loss of $440 million, even though its underlying earnings and net gaming revenue were up by 12%. It was that 12% hike that led the management team at Entain to believe that the second half of 2023 would be the period when the tills ring loud enough to toll some profits. Over on this side of the Atlantic, Entain's affairs aren't doing much better. Throughout 2022, it saw an online revenue sales fall of 2%, even with all of the wagers placed on the FIFA World Cup action. Although, the sales fall may have been inevitable after they hit an all-time financial high in the UK in 2021.
: Earlier this week, Ladbrokes shared their opinion of which team has what it takes to win the Premier League – their predictions were shared by The Sun newspaper. The Premier League Title Odds went in favour of Manchester City, and the runners-up were predicted to be Arsenal, Manchester United, and Newcastle. While not everyone would agree with those title odds, especially Newcastle fans, the sportsbook didn't come up with them on a whim; the tipsters did ample research before finding out that 64% of sports bettors share their views. The speculation comes after Arsenal was defeated by Manchester City, leaving Man City as the clear front runners in the tournament. Naturally, the odds on Ladbrokes sister sites are now weighed in the favour of Manchester City.
In the world of horse racing, Just Horse Racing has shared some of the free horse racing tips provided by Ladbrokes, along with some of the best betting markets, promotions and offers. The article was published on February 22, ahead of the hotly anticipated action at Warwick Farm and Sale racecourse. The sportsbook was keen on a number of horses, including Gold Manuka, named the Sale Best Bet, Brasada, named the Best Value Bet in the Sale mid-week races, and Hollywood Hero, who was named the Warwick Farm Best Bet. As for the best offers, the credit went to the Bonus Back offer at the Launceston races held by Switch. This offer will refund all punters who back a horse that comes in second or third.
Can Ladbrokes Be Trusted?

★★★★★
Ladbrokes is a 3 Star trusted casino.
1. UKGC License

Ladbrokes is covered by UK Gambling Commission licence 54743, which belongs to its parent company LC International Limited.

2. UKGC Fines

Entain Plc, the company behind LC International Limited, was fined £17m by the UKGC in August 2022 after failings in its processes for identifying problem gamblers were identified.

3. Customer Service

Customer service at Ladbrokes is available through email, secure web chat, and private messaging on Facebook and Twitter. Telephone support is not an option.

4. Trustpilot Score

Ladbrokes.co.uk is rated at 1.2 out of 5 after over 300 reviews, which is dire.

5. Company Location

Ladbrokes' parent company is based in Gibraltar.

6. Visible T&C's

Terms and conditions are not immediately visible on promotions at Ladbrokes. They become apparent when the promotion is clicked on and opened.

7. Social Media Presence

Ladbrokes takes full advantage of its social media platforms to provide customer support and information – especially Twitter and Facebook.

8. Number of Sister Sites

There are thirteen Ladbrokes sister sites under LC International Limited's umbrella.

9. Games portfolio
Ladbrokes focuses on sports betting, but provides access to a massive range of casino games via Ladbrokes Games, Ladbrokes Poker, and Ladbrokes Bingo.
10. Gamstop links

Gamstop and other responsible gambling logos appear in the footer of the Ladbrokes homepage.

Overall SCORE >

★★★

★★ – 3/5 Stars
Ladbrokes Review 2023
The Ladbrokes website has been online since the year 2000, but you'd have to go back a lot further in time to find the origins of the company. By the time Ladbrokes went online, the company was knocking on 100 years old. It was 1902 when the first Ladbrokes store opened, although the company had technically existed since 1886 as a commission agency for horses from Warwickshire's Ladbroke Hall. The massive Ladbrokes company that exists today has very little in common with the operation that began in 1902. It's an enormous, sprawling gambling company with a finger in every pie and a presence all over the UK.
The Ladbrokes of today is a complex beast. It has a bingo minisite, a poker minisite, a casino minisite, and far more to go with all of that. We have separate review pages for all of those minisites, so on this page, we're focusing on the sports betting aspects of the Ladbrokes website. Let's see how this 120+-year-old company stands up today.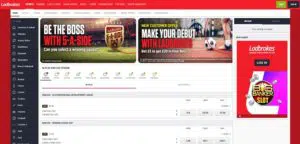 New Player Welcome Offer
There's a reasonable number of promotions at Ladbrokes, but only one of them is specifically aimed at players who are new to the site. In keeping with the general sporting theme at Ladbrokes, it invites new customers to "make their debut" by betting £5 and receiving £20 in free bets as a "thank you." The fine print of the deal makes it clear that a new customer has to open an account and then deposit and spend £5 on sports bets within seven days to become eligible for the promotion. The free bets are paid out as a further four £5 bets. They can't be withdrawn as cash but also aren't subject to any wagering restrictions.
Ongoing Promotions
To our immense surprise, there isn't a major ongoing promotion at Ladbrokes. On top of that, there isn't a loyalty program. We thought it would be a given that a betting site as big and experienced as Ladbrokes would offer rewards to players who do all of their sports betting there, but it doesn't. Instead, there's a seemingly endless series of smaller promotions that could be withdrawn or replaced at any time. The biggest one is the "Instant Spin" wheel, which every customer is free to take oner spin of each day and claim a prize. Generally speaking, the prize will either be free spins to use in Ladbrokes Casino or a small number of free bets.
On the football side of things, Ladbrokes will automatically pay you £100 on top of your winnings if you can predict three correct scorelines from selected fixtures. The "odds booster" can be used to boost the odds of any of your game selections in your favour, and "create your own bet" allows you to place a wager of your choice (subject to approval from Ladbrokes) rather than accepting anything that the website offers you. Further race-based, event-based, and seasonal promotions are available on horse and greyhound racing.
Ladbrokes Pros and Cons
At the risk of sounding glib, the biggest "pro" of Ladbrokes is the fact that it's Ladbrokes. It's the world's oldest sports betting company, and with that age comes experience, wisdom, and security. You can bet with Ladbrokes safe in the knowledge that your money won't go missing, and the people handling your bet know what they're going. In addition to that, the Ladbrokes website is a portal to all of the other Ladbrokes brands and minisites like Ladbrokes Poker and Ladbrokes Bingo. With Ladbrokes, you can place wagers on almost anything.
Now for the cons, and we start with the lack of meaningful promotions. We wouldn't necessarily expect a smaller website to offer loyalty perks, but this is Ladbrokes. It likes to be seen as the biggest sports betting site in the UK. If it wants that title, it should offer greater rewards to the people who pay its bills. Customer support is clearly an issue, too, based on customer feedback. There are enough Ladbrokes shops in the UK for the company to be able to offer telephone support to customers. This seems like a logical move for the company to make in order to deal with its bad review problem.
Featured Slots and Casino Games
Online slots aren't what Ladbrokes is about. That's what Ladbrokes Casino and Ladbrokes Games are for. Both of those aspects of Ladbrokes have been reviewed by us in their own right, and you're welcome to go and check them out. Ladbrokes itself is all about sports betting, and we can only assess it based on the sports betting opportunities that it provides us with.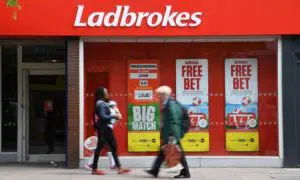 Fortunately, Ladbrokes hasn't been found wanting when it comes to the depth of its sports betting portfolio. It's surely one of the largest and most comprehensive on the planet. We don't wish to waste your time or ours by listing everything that's here, so go ahead and assume that every major sport you can think of is covered. We can guarantee that it is. Instead, we'll list a few sports that probably won't have crossed your mind, like bobsleigh, figure skating, GAA, luge, Nordic combined, speed skating, water polo, and wrestling. There's a separate category for TV and specials, where you'll find odds for everything from the winner of the latest series of "Dancing on Ice" to the identity of the next "Doctor Who."
In the unlikely event that you can't find the sport or event that you want to place a bet on, you can request that Ladbrokes creates a bespoke bet for you. They won't guarantee to accept every bet that's asked of them, but they'll always give any such request their full consideration.
Deposits and Withdrawal Methods
The fastest way to get money in or out of Ladbrokes is to go and visit a Ladbrokes shop in the real world. The staff there will allow you to credit your Ladbrokes online account with cash, and they'll allow you to withdraw funds from it instantly, too. We appreciate that isn't an option for everybody, though, and so does Ladbrokes. That's why there are a few more payment options on the table.
All Mastercard, Maestro, and Visa debit cards are approved, and withdrawals on them will be processed in between one and three days. Visa cards with "Visa Fast Funds" approval won't have to wait that long – money should arrive on them within four hours of the request. PayPal withdrawals are processed within eight hours, so in most cases should arrive the same day they're requested. Your only other option is bank transfer, which can be as quick as two banking days but sometimes takes as many as four.
Customer Support and License
Ladbrokes has enough staff to provide telephone-based support, so we have no idea why they don't do it. Instead, they take a text-only approach. You can contact them through secure private chat on the Ladbrokes website, via private message to the company's social media accounts, or through e-mail. Live web chat is the fastest route, but feedback suggests it isn't very good.
The licence that covers Ladbrokes from a regulatory point of view is held by LC International Limited with the UK Gambling Commission.
Ladbrokes – The Verdict
Ladbrokes is an incredible brand. To survive more than a century in an industry as competitive as gambling isn't easy, and yet Ladbrokes is still kicking after more than 120 years. It's in rude health thanks to its expansions into poker, bingo, and general casino games, and its sportsbook is as comprehensive as ever. For sports bettors, you won't find many better options. It could still use a few more promotions for loyal players, though – and a customer services upgrade to go with them.
What are players saying about Ladbrokes?
Here are our condensed/reader's digest summaries of recent player reviews of Ladbrokes. The reviews are genuine, but we've edited some of the comments to keep them to the point.
19-Aug-2023 by Iain:
I'm disappointed with the odds on football. They used to be great, but now they're just rubbish. What's going on with Ladbrokes?

– source: TrustPilot

18-Aug-2023 by Nic:
The affordability checks at Ladbrokes are nonsense. Despite having a good pension and savings, they've given me a derisory £100 loss limit per month. It's a joke!

– source: TrustPilot

16-Aug-2023 by Daniel:
Slot Rivals is the most annoying game ever. It feels like you must be working for the company to win the highest prize.

– source: TrustPilot

11-Aug-2023 by Donna:
I had a terrible experience in the shop today. The door was locked, and the staff member was constantly on his phone, ignoring customers. I've been ignored by customer service as well. Shoddy service.

– source: TrustPilot

03-Aug-2023 by Stacey:
The new Ladbrokes Live feature on the app only offers prizes in the South, mostly London. They have no plans for prizes in the North. I'm taking my business elsewhere.

– source: TrustPilot

03-Aug-2023 by Not Ur Business:
Ladbrokes is a bunch of thieves. They cash out 2p wins every time you spin and win. It's how they make millions on rigged games. The irony of them trying to help with gambling problems!

– source: TrustPilot

28-Jul-2023 by Wolf:
Ladbrokes has more server errors than there are stars in the sky. The reliability is absolutely shocking.

– source: TrustPilot

21-Jul-2023 by Lee:
Keep well away from Ladbrokes. It's a scam site. They blocked me because I told them what I think of the site. Stay clear.

– source: TrustPilot

15-Jul-2023 by John:
BE WARNED. Classic blackjack at Ladbrokes is so fixed it's funny. The dealer's last 20 hands were almost all wins. It's statistically impossible. Completely fixed.

– source: TrustPilot

14-Jul-2023 by Tina:
I was using Ladbrokes for Wimbledon betting, and they took money from me for a so-called negative balance. They refused to help or delete my account. I'll never use Ladbrokes again.

– source: TrustPilot
Ladbrokes Sponsorships
Ladbrokes is a sportsbook that has a long history filled with excellence. Its history has moulded the site into one of the most experienced sports betting platforms on the internet. It was founded in 1886 and became one of the most widely recognized bookmakers in the UK. By the 1970s, Ladbrokes was the single most dominant sports betting company in the country. It didn't bat an eyelid when the age of the internet arrived and took its first steps into this new digital frontier in the year 2000. Since arriving online it's extended its portfolio to include every form of gambling you can imagine. In this modern age, the thing that often makes or breaks a company is its advertising strategy, Ladbrokes knows this, and maybe that's why it has been very active in making sure that the website reaches a wider audience through its commercial campaigns.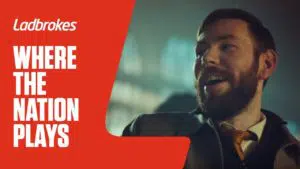 One of the main things the casino does to promote itself is utilise its blog section, which hosts all the latest news about sports-related events that might be happening soon. Alongside this, the website uses its blog to promote various promos that are either happening or due to happen on the Ladbrokes website. Perhaps more importantly, though, Ladbrokes also had all sorts of sponsorship deals with different TV channels, like its 5-year sponsorship deal with BBC Sport. Now the website has another sponsor and owner, the Entain Group. They are among the world's largest sports betting and gaming groups, and they have even sponsored the Ladbrokes Challenge Cup.
There are links to different social media platforms on the Ladbrokes website as well, they are from Facebook, Twitter and YouTube. The site seems to be very active on these modern media platforms which suggest that the website knows that they are a part of the future of gaming.
Ladbrokes TV Adverts
Unlike many other YouTube channels of sportsbooks that are filled with demonstration videos, the Ladbrokes channel only has a few videos which are commercials advertisements that the casino used to run on TV. The following are some of those adverts:
2018 – Free Bets Advert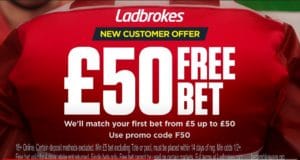 Starring Kelly Brook and Lee Brace, this Ladbrokes commercial crashes into a backyard party to present players with its amazing welcome bonus offer for players that are looking to get into the fun of sports betting. Players who newly register at the website will get an excellent £50 free bet once they register a Ladbrokes account. This offer can be availed using a certain promo code, but the website might introduce a newer bonus offer soon which will come with even better rewards for sports betting lovers with even better terms and odds.
2020 – The Racers
To the bettors of the UK and Ireland, whatever you like to play, Ladbrokes has a bet for you. Its website is filled with all the major or local sports events that players might be interested in. Whether it's football or horse racing like in the advert, Ladbrokes will have a bet just for you. Starring regional, mostly-unknown actors, this commercial re-enacts the sort of places you will find bettors, which is everywhere because Ladbrokes is where the whole nation comes to play and enjoy their favourite games.
2020 – Neighbour to Neighbour
The famous Colm Meaney hosts this advert from the website which is for the annual Horse Racing event held between Ireland and the UK, the event is full of thrill and emotion from both sides, and its spirit carries over to this TV commercial as well. The famous festival is the Cheltenham Festival which is held every year in March. Its prize is only second to the Grand National Championship and it is a four-day event held in the Racecourse in Cheltenham.
2020 – The Football Bettors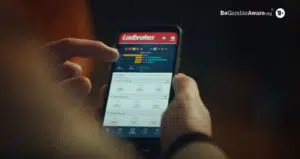 This particular commercial embodies the emotional relationship fans have with football and especially football bettors who wait anxiously for the result that will make or break it for them. Be it a company CEO or a shift worker, everyone is involved equally in the emotional roller coaster a football match can become. And if you want to place a bet on any kind of sports event, be it football or any other sport, Ladbrokes has you covered because it has a bet for everyone.