L.C.S. Limited Casinos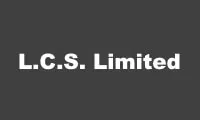 L.C.S. Limited is a casino network company with four active sites. The L.C.S. casinos are SvenBet Casino, Sons of Slots Casino, Lapilanders and Wallace Bet Casino.
L.C.S. Limited is based at Suite 1, Sterling Buildings, Enrico Mizzi Street, Ta' Xbiex, XBX1453, Malta.
L.C.S. Limited Casinos are not available to players in the UK. Try one of the alternative casinos listed below instead.
Alternatives to L.C.S. Casino Sites







All L.C.S. Casino Sites 2022
Sven Play Casino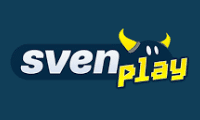 Sven Play Casino is one of the many online casinos developed by this cSven Play Casino, which is sometimes styled as SvenPlay Casino, has been online since 2019. Attempting to access this site from the UK will result in a page loading error, as players from the UK aren't permitted to even look at the casino site, let alone play on it. The focus of this LCS Limited casino site is given away by its name – it was created for players in Scandinavian markets (especially Sweden) and has been online since 2019. Live casino games are something of a speciality at Sven Play, with live dealer versions of poker, roulette, blackjack, and even some online slots available to customers. The main thing that's lacking from Sven Play Casino that you'll find at other LCS Limited casino sites is a sportsbook, but all that means is that Sven Play focuses on the traditional side of casino gaming. The licence that covers this casino comes from the Malta Gaming Authority and also covers the other three casino sites on this network. While there hasn't yet been any attempt to bring Sven Play to the UK, there are signs that it could be successful if LCS Limited ever had a change of heart. The casino made more than £1m in revenue during its first twelve months of operations.
Wallace Bet Casino
Wallace Bet was born from the success of SvenBet. In 2020, less than twelve months after the launch of SvenBet, LCS Limited decided to launch Wallace Bet as a partner casino for its newest site. The catalogue of games available at Wallace Bet is very similar to that of SvenBet, with online slots and games provided by the likes of NYX and Microgaming and just as big a focus on the live casino element of the site. Online slots are available and are plentiful, but they take a back seat to the live casino at Wallace Bet. However, even the live casino takes second billing to the site's extensive sportsbook. We don't know who the "Wallace" of Wallace Bet is other than the assumption that he's the moustache-faced man who appears in the casino's logo, but he's put together a casino site that ticks almost all of the boxes so long as you live in one of the territories that has access to the site. That long list of territories appears to include almost everyone apart from the UK, so it's almost like this casino is a party that everybody apart from us is invited to. For those who can use Wallace Bet, the biggest plus of the site is said to be that withdrawals are processed and issued within a small number of hours.
Sons of Slots Casino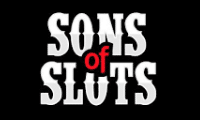 Unlike the other two LCS Limited casino sites we've looked at so far, Sons of Slots can be accessed from the UK. We can see the site, we can browse its extensive gaming portfolio, and we can see its promotional offers. The only thing we can't do is play at it, which is a little frustrating if you only realise that once you've made your mind up that you'd like to join. The theme of Sons of Slots appears to be taken from the TV show "Sons of Anarchy," as it uses a similar logo and borrows elements of the show's western-genre atmosphere. A large graphic in the top-right corner of the Sons of Slots homepage tells us that Ask Gamblers has named this site the "best online casino," although it doesn't say in which category or in what year the award was given. Sons of Slots has only been online since 2020, though, so the award must have been given recently. The long list of slots and gaming providers who work with Sons of Slots is impressive, as is the quality of its sportsbook and the handy on-site calendar that tells you which special events and promotions are coming up and when you'll be able to claim them. Sons of Slots looks like a fantastic online casino, so we're a little envious of our friends elsewhere in Europe that they can play here, but we can't.
Lapilanders Casino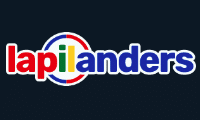 Lapilanders, with its rainbow-coloured logo and its Norse myths and legends theme, is the new kid on the block as far as LCS casino sites go. It's only been online since 2021, but it's already the most popular casino on its network. That's down to the enormous range of entertainment available on the site. We're talking well over one thousand online slots and a sportsbook that also grants access to live sports streaming. You can do more than just bet on sports at Lapilanders – you can also watch the game play out and take advantage of in-play bets while it's happening. Lapilanders is an ultra-modern casino site that welcomes 21st-century digital payment methods like Skrill, Neteller, Sofort and Trustly. It looks almost like a casino that was built for the discerning British player, but discerning (or non-discerning) British players aren't allowed to register here. In fact, Lapilanders is available in far fewer countries than any of the Lapilanders sister sites. That might be because the casino is still new and finding its feet, or it could be down to LCS Limited deciding to target specific markets with this new site. This is a well-made, good-looking casino site with a fine product range and some excellent live and virtual sports betting options, but once again, players in the UK are missing out on all the fun.
About L.C.S. Limited
Some casino network companies deliberately keep a high profile. They need one so they can attract white-label business partners and thereby monetise their casino platform beyond simply making money from people placing bets on their sites. L.C.S. Limited, which is based in Malta, is not one of those casino network companies. It does the exact opposite. There is no L.C.S. Limited website, no L.C.S. Limited social media presence and virtually no information about the company available on the internet whatsoever. Our attempts to do a deep dive on LCS Limited (they're sometimes listed without the full stops) have turned up only a few snippets of information. We know, for example, that the director and company secretary of LCS Limited is Antonis Pagounas. We also know that the company made approximately £200,000 in the last financial year and was founded in 2014. Beyond that, everything is guesswork. We've seen some suggestions that there's a connection between LCS Limited and Evoplay, but there's no mention of any such suggestions on the Evoplay website, and we can't find any evidence to support the idea elsewhere. If there's another company behind LCS Limited, they're the very definition of a silent partner.
LCS Limited and Campeon Gaming
LCS Limited doesn't have a website of its own, but within the footer of all of its casino sites, you'll find a link marked "affiliates." Clicking on this link takes you to the website of Campeon Gaming which, according to the site's homepage, was voted "Best Place To Work 2021" by CGP. Each of the LCS Limited casino sites is listed on Campeon Gaming under "our brands," so it might be that Campeon Gaming owns LCS Limited outright. Again, though, we'd expect to see a mention of LCS somewhere on the Campeon Gaming website if this were the case, and no such mention exists. The LCS casino sites may only be Campeon Gaming brands in the way that Campeon Gaming handles affiliate marketing for the sites, and the relationship might not go any deeper than that.
Campeon Gaming Partners describes itself as a highly innovative iGaming provider with a large, effective affiliate network. It believes that it provides the best gaming experience to players while building relationships based on trust with all of its partners. This is very similar to the generic "we're great" text you'll find on the website of any casino network affiliate scheme. However, in the case of Campeon Gaming Partners, they might have a point. They won "Best Casino Affiliate Program" at the 2020 iGB Affiliate Awards, and the Campeonbet Casino won "Best New Casino" at the 2018 Ask Gamblers awards. Further down the website, you'll find that Ask Gamblers is listed as an official partner of Campeon Gaming, so perhaps the company's willingness to give awards to Campeonbet and (apparently) Sons of Slots should be taken with a pinch of salt.
The "about us" section of Campeon Gaming is surprisingly brief and doesn't tell us when the company was founded. Instead, it describes itself as a "young and rapidly growing" iGaming company and affiliate network. We wouldn't mind betting that LCS Limited and Campeon Gaming were launched at the same time, but without a formal acknowledgement from Campeon Gaming that LCS Limited even exists, all we can do is guess at that connection. With the backing of the Campeon Gaming brand, though, the chances of the LCS International casinos making it to the UK one day are drastically improved. There are UK-facing brands on the Campeon affiliate network, so we presume there's a route to the marketplace there if Campeon wants to use it.
What are players saying about LCS Limited casinos?
Here are our condensed / readers digest summaries of recent player reviews of L.C.S. Limited casinos. Please note that this list of reviews is no longer updated as the L.C.S. casinos are not available to UK players.
03-Nov-2021: Svenplay Casino by Mike:
The casino got an amazing diversity and offers a bundle of software providers with top titles to enjoy. Payment methods at this casino were also fast and modern. – source: AskGamblers
12-Jul-2021: Svenplay Casino by James:
The promotional offers of SevenPlay casino were unmatchable, not only that their bonus system was providing generous offers. Live chat was also very responsive. – source: AskGamblers
08-Dec-2021: Wallacebet casino by Gibs:
The vibe of the casino was awesome and it was loaded with plenty of games. The site was easy to navigate and the support service was very kind. – source: AskGamblers
30-Sep-2021: Wallacebet casino by Daniel:
I will highly recommend Wallacebet casino as they various slot machines to play with, in addition to this their payment methods were fast and secure. – source: AskGamblers
15-Jun-2021: Wallacebet casino by Sam:
Their sportsbook was amazing and other table games were also enjoyable, the live chat system was very responsive and professional. – source: AskGamblers
05-Dec-2021: Lapilanders Casino by Alen:
Winning at this casino was very easy because they offer more than enough bonus offers to claim. Support service was also available 24/7 with professional staff. – source: AskGamblers
27-Nov-2021: Lapilanders Casino by Jimmy:
The landing page of the casino was very attractive and pleasing, the navigation of all the options was easy. They also got a wide variety of games to enjoy. – source: AskGamblers
17-Oct-2021: Lapilanders Casino by Gwen:
Support service at Lapilanders casino is unmatchable and live chat usually replies within 5 minutes. The interface of their site was also unique and vibrant. – source: AskGamblers
13-Dec-2021: Sons of Slots Casino by Maxwell:
The verification process of this casino was way too fast, and documentation was also to the point. Although casinos got limited methods for processing payments. – source: AskGamblers
11-Nov-2021: Sons of Slots Casino by Zack:
Depositing was very easy and registration was to the point here, with that gaming collection of them was packed with high-end games. – source: AskGamblers
Full list of L.C.S. Casino Sites
The following casino sites are currently online and active on the LCS Limited casino network. However, they remain unavailable to players in the UK. We therefore present this list for information purposes only.
SvenPlay Casino (sven-play.com)
Wallace Bet Casino (wallacebet.com)
Sons of Slots Casino (sonsofslots.com)
Lapilanders (lapilanders.com)