LeoVegas Gaming Casinos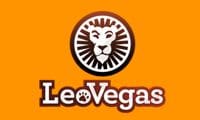 LeoVegas Gaming PLC has five active casinos. The LeoVegas sites are LeoVegas, Slot Boss, Pink Casino, Bet UK and 21.co.uk. 
LeoVegas Gaming is based at Level 7, Plaza Commercial Centre, Bisazza Street, Sliema, SLM 1640, Malta.







All LeoVegas Gaming Sites 2022
Slot Boss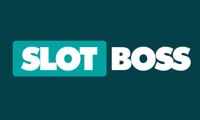 You know exactly what you're getting when you come to a casino with a name like "Slot Boss," but the joy of this LeoVegas site is that you get more than you're expecting. "Slot Boss" is a boast as much as it is a name, and it entitles you to think that all the best online slots available in the UK market are here. For the most part, that's true. There are just over six hundred online slots at Slot Boss, and they include all the usual big-hitters like Starburst and Book of Dead. The trick that Slot Boss is hiding up its sleeve is that there's more to do here than play online slots. Players might come here because they're attracted by the slots, but they often stick around for the other entertainment.
Aside from offering online slots, Slot Boss also features table games, instant win scratch games, and a busy live casino that includes some blackjack and roulette variants that are touted as being exclusive to Slot Boss. If you feel like you've played everything there is to play in the online slots catalogue, and you're waiting for new games to be added, you might find something in this part of the site to tide you over. You'll never have to wait all that long for more slots to play, though – new titles are added to Slot Boss with pleasing regularity, and the site stays up to date with the latest gaming trends. It's not a standout casino site in terms of its looks, and it doesn't go overboard with promotions, but it's solid and respectable. The same is true of almost the entire LeoVegas sister sites range.
Pink Casino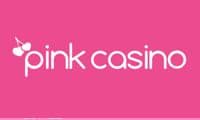 If you're comparing our screenshot of Slot Boss to our screenshot of Pink Casino and thinking that they look very similar, you're absolutely right. LeoVegas embarked on a redesign of all but one of its casino sites in late 2021 and early 2022, and the result is that they now use the same template. Once you've worked out how to get around one of them, you know how to get around them all. That's helpful if you're coming straight to Pink Casino from Slot Boss, but it makes each of the sites feel a little less special. Pink Casino used to have more individual flair than it does now, and, to be honest, it was much pinker in its previous incarnation. The introduction of so much blue has made everything at Pink Casino a little less bright and a little more plain.
Pink Casino is the only one of the LeoVegas sites to be aimed specifically at women, although men are also welcome to play here. You could be forgiven for thinking it was nothing more than a female-focused reskin of Slot Boss with nothing additional to offer, but that isn't quite right. Pink Casino offers all the same iGaming categories as Slot Boss with one addition – bingo. It's possible that bingo is only included here because LeoVegas believes that only women are interested in playing bingo, but it makes Pink Casino a more well-rounded site than its sibling. If you head to the live casino, you'll find that the same blackjack and roulette variants that were presented as being exclusive to Slot Boss are also presented as being exclusive to Pink Casino, so either LeoVegas Gaming doesn't know what "exclusive" means or they're telling little fibs.
LeoVegas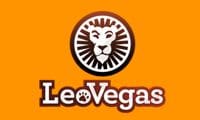 LeoVegas is, unsurprisingly, the flagship casino brand of LeoVegas Gaming Plc. Ordinarily, that should mean it's also the most prestigious, the best-looking, and the most stacked of all the casinos on the network. That isn't the case. The first thoughts you have when you land on the LeoVegas homepage are likely to include "this site looks old," "the design is dated," and "everything looks a bit basic." Parts of the site even feel a little broken, like the fact that there's no splash graphic behind the welcome offer banner. It's just white space with text on it, and it looks out of place. All of the other LeoVegas sites are in better shape than LeoVegas itself, and that's more than a little odd.
The fact that LeoVegas looks so basic does the site a disservice because it has a far better range of slots and games than most UK online casinos. The slots collection alone adds up to more than one thousand, and there are some exclusive LeoVegas-themed slots in there, too. You could easily miss the fact that LeoVegas also has a sportsbook, but you'll find the sports betting tab in the top-right corner of your screen next to the Live Casino tab. New games are added to LeoVegas constantly, and the jackpot slots are linked to progressive jackpot pools worth several million pounds. There's a special dedicated section for classic slots and also a sub-category for bingo. Like the sports betting section, the bingo section of LeoVegas is tucked away in a place that you could easily miss. If LeoVegas were to get a redesign of the same standard that the rest of the casinos on its network has had, it could be one of the top casinos in the UK. As it is, it looks like it's stuck in the past.
21.co.uk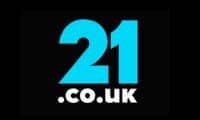 21, which isn't to be confused with 21 Casino or any of the other casino sites with a similar name, is a return to the template that we saw with Slot Boss and Pink Casino. It's the coolest-looking casino of the five UK-facing LeoVegas sites, with an icy dark blue and light blue motif. The template might be the same, but the focus of 21.co.uk is very different from that of its siblings. Live casino games are listed before online slots on the site's homepage, and that isn't the only important difference.
When you glance at the side menu of 21.co.uk, you'll see that half of the space there is given over to sports betting. There's a sportsbook at LeoVegas, as we just mentioned, but it isn't given nearly as much space as the one here. One-click access is provided to the latest odds on football, horse racing and tennis, and there's even a set of betting tips for anyone looking for insider information. 21.co.uk is a casino that tries to do everything and mostly succeeds. The only type of gaming available elsewhere in the range that isn't available here is bingo, but it's such a busy site with so many games that the lack of bingo isn't an issue. The number of online slots at 21 stands at just over 400 – around a third of what's available at LeoVegas – but slots aren't the focus of the casino site, and so the comparatively low number doesn't hurt it. This is the best of the LeoVegas sites to come to if your main interest is live casino games, and that remains true even though the site tells the same minor lie about the exclusive roulette and blackjack games.
Bet UK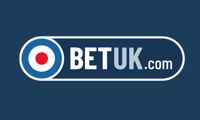 21.co.uk is partially about sports betting. Bet UK is almost entirely about sports betting. Newcomers to Bet UK are welcomed with £30 of sports bets when they deposit and spend their first £10, and the rest of the site's promotions are almost exclusively focused on sports bettors, too. There are other aspects to the site, but they're presented almost as secondary considerations. As an example, you'll have to scroll down "below the fold" of the site's homepage before you start to see any online slots.
As a sports betting specialist, Bet UK offers special odds on certain events that you might not find at other betting websites. It also has a more expansive range of options than LeoVegas or 21.co.uk, with the sportsbook extending to cover greyhound racing and other minority interest sports. In its own words, Bet UK also offers betting on politics and "other novelty events," which is an interesting way of phrasing things. Traditional casino games might be a secondary consideration, but there are still enough of them at the site to keep visitors entertained even if they're not interested in sports at all. The online slots library is comparatively small, and the live casino section is similarly shrunken when compared to the other sites in the range, but overall, Bet UK is able to take bets on almost anything you might be interested in placing bets on other than bingo. This is another of the LeoVegas sites that can and should be considered a good all-rounder.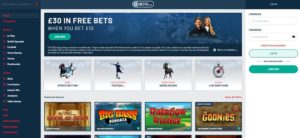 About LeoVegas Gaming
LeoVegas History
LeoVegas Gaming Plc is a big deal. Most gamers in the UK already know that. The company's flagship casino brand has been advertised on British television many times in the past, and Pink Casino is one of the fastest-growing casinos in the country when it comes to popularity. The company's list of achievements is impressive for a business that was only founded in 2011. The LeoVegas Mobile Gaming Group is based in Sweden and emerged into the marketplace at a very opportune time. Founder Gustaf Hagman had noticed an increasing desire from players to play casino games on their mobile phones and thought it would be a great idea to come up with a range of casino sites optimised for mobile players. He was right. LeoVegas was a success almost from the moment it opened its doors and hasn't really looked back since.
In March 2016, barely five years after launching, LeoVegas floated on the stock market for the first time. Again, this was a well-timed move. The company had more than doubled its annual revenue within the previous year, making £83m in 2015 compared to £37m the previous year. Custom had also doubled, with a little over 100,000 paying customers in 2014 and more than 200,000 in 2015. Today, revenue is closer to £330m per year. The company employs just under one thousand people in offices all over Europe, and is thought of as important enough to merit its own entry on Wikipedia.
While the LeoVegas sites became available in the UK almost immediately after the company was launched, progress in the rest of Europe has been a little slower. It wasn't until 2016 that LeoVegas got a licence to operate in Denmark, for example, and it wasn't until the following year that they gained entry to the Italian market by buying up all the assets of an existing Italian iGaming company. More recently, the company became active in the Netherlands in 2021. The same year, its flagship LeoVegas website picked up "Online Casino of the Year" at London's annual Global Gaming Awards. It was the fourth year in a row that the honour has gone to LeoVegas, although there's unlikely to be a fifth award unless something is done about the current style of the LeoVegas site.
While the UK is the biggest and most lucrative market for LeoVegas Gaming, not all of its online casinos are available in the UK. The company operates several other casinos that aren't listed here, with a focus on other European markets. Those casinos are covered by a licence from the Malta Gaming Authority. In years to come, the company hopes to expand beyond Europe and conquer markets in other parts of the world. There's already a LeoVegas presence in Peru and Chile, and it hopes to expand across the Latin American world and achieve further success. The first ten years of LeoVegas Gaming's existence have seen the company go from one success to another seamlessly. If the next ten years bring more of the same, LeoVegas is likely to be one of the biggest casino companies in the world by 2030.
How LeoVegas Gaming Sees Itself
If you want to know how a casino network company feels about itself, check out its corporate website. Not every casino network company has its own website, but most of the big ones do, and LeoVegas Gaming is no exception to that rule. It's an unusual website in the context of casino companies, and it wouldn't be immediately obvious that you'd landed on a gaming company's homepage if you didn't recognise the LeoVegas name. It looks more like a website for a home furniture store, but perhaps that's just the Swedish aesthetic.
The most telling piece of self-description on the LeoVegas site is "We are the King of Casino," which appears in several places and is clearly a company motto. There's no objective way of assessing such a claim, but it's clear from the statement that LeoVegas is well aware that it has a major presence in the gaming market and feels that it's superior to other brands. Indeed, it claims to be the "premier" company in terms of gaming technology and that it's at the forefront of all technological advances related to mobile gaming. We've seen other casino network companies make the same claim about mobile tech, but as LeoVegas literally launched its first website to take advantage of the mobile gaming trend, it may have more right to make the claim than most of its peers.
LeoVegas Gaming dedicates an entire page of its website to talking about "the LeoVegas culture."
On that page, it claims that innovation and entrepreneurial spirit are part of the company's DNA. Its mission is to create "the greatest iGaming experience in the world," and it hopes to achieve that by staying true to the five stated values that it holds most dear. The first of those values is that "trust and accountability counts," which is broken down as keeping promises, taking on responsibility, and using a straightforward approach. Value two is "chase betterness." This is apparently achieved and demonstrated by each LeoVegas Gaming employee challenging themselves, hunting for opportunities and striving for "the wow factor." The third value is "we make it happen," which is achieved through having courage, finding solutions, and doing what matters. As you may have gathered by this point, these values and missions are a little vague and woolly, but they're certainly aspirational.
The fourth of LeoVegas Gaming's core values is the strangest of the lot. It's simply "we are Team Leo." Apparently, this has to do with team members being fun and friendly, respecting and trusting each other, winning together and sharing their success across all borders. It's a value that has more to do with the company's internal culture than it does with its customers. All of this culminates in the fifth and final value, which is "simplicity rules." The company will never make anything more complicated than it needs to be and avoids bureaucracy wherever possible.
LeoVegas Gaming Regulatory Issues
From the above, it's clear that LeoVegas operates in multiple territories worldwide. To do that, it needs numerous gaming licenses. The most important of those licences is held with the UK Gambling Commission. The company's record with the regulator is mostly unblemished, but there's one notable exception to that. In May 2018, the company was fined £600,000 by the Gambling Commission for a series of misleading advertisements, among other issues.
The Gambling Commission identified more than forty adverts that were deemed to be misleading, but the more serious issue was that the Commission's review found that the company had mistreated customers who had self-excluded from gambling. In more than 11,000 cases, LeoVegas Gaming didn't return funds to customers who wanted to close their accounts and sent marketing material to almost 1,900 people who had already chosen to self-exclude. A further 413 people were permitted to continue gambling after self-excluding. There's been no repeat of the incidents since then, and no further regulatory actions have since been taken against LeoVegas Gaming, so it's to be hoped that the company learned from its expensive mistakes.
What are players saying about LeoVegas Gaming Plc Casinos?
The following reviews were written by people who've recently played at LeoVegas sites and wanted to share their experiences with their fellow players. We've edited some of their reviews for clarity and brevity. 
22-Apr-2022 Slot Boss review by Luton:
They haven't responded to ten emails I've sent them about blocking my account with no warning. I have £1300 in my account and I can't get it out. Live chat said I'd breached their terms and conditions but can't tell me how. – source: TrustPilot
20-Apr-2022 Slot Boss review by Paul:
Their standard of customer service is very poor. They want me to verify ID on a debit card connected to my account that I used to use. The card expired two years ago, and they're using this as an excuse to block my withdrawals. I'm considering reporting them for fraud. – source: TrustPilot
14-Apr-2022 Pink Casino review by Andy:
I still think this is a decent site, but I'm having issues with it. I've tried to make two withdrawals which weren't processed. The money was returned to my Pink Casino account and the issue was supposed to be fixed after speaking to customer services, but the withdrawal failed again. – source: TrustPilot
03-Apr-2022 Pink Casino review by Keegan:
Don't waste your money playing here. Try another casino instead. I've spent £1500 but have never won more than £30, the site just likes taking your money. – source: TrustPilot
31-Mar-2022 LeoVegas review by Steven:
Playing here seemed OK until I actually won something. The moment that happened I was told my account had been locked for security reasons. I've had no help with it, no email support, and I still can't log in. – source: TrustPilot
19-Mar-2022 LeoVegas review by Keith:
I've just tried to get my LeoVegas account reopened and Gary their customer service agent told me he didn't have time to help me and then cut me off. Customer service is a joke. – source: TrustPilot
20-Apr-2022 21.co.uk review by Eileen:
This is a great site, I've won thousands of pounds playing here. – source: TrustPilot
18-Apr-2022 21.co.uk review by Harry:
I won £7000 playing slots but my account got locked as soon as I tried to withdraw it. I can't get in and I can't get my money out, customer services have just told me to wait for one of their verification team to contact me. I've got screenshots of my winnings and I'll be going to a solicitor if they don't give me my money quickly. – source: TrustPilot
20-Apr-2022 Bet UK review by Paul:
Bet UK took money out of my bank account but didn't credit it to my gaming account. The money has basically vanished. They told me they'd sort this out six days ago but they've done nothing so now I'm going to have to take it through other channels. This company is a disgrace. – source: TrustPilot
19-Apr-2022 Bet UK review by Matt:
Just dreadful. The proof of identity information they ask for is incredibly invasive and then when you provide it they just reject it anyway. Believe all the bad reviews here, and don't use this site. – source: TrustPilot
Full List of LeoVegas Sites
Active LeoVegas Gaming Casinos
These casino sites are currently active on the LeoVegas Gaming PLC network. 
21 (21.co.uk)
Bet UK (betuk.com)
Pink Casino (pinkcasino.co.uk)
Slot Boss (slotboss.co.uk)
LeoVegas (leovegas.com)
Inactive LeoVegas Gaming Casinos
These casinos were once active on the LeoVegas Gaming PLC network but have either ceased to be available in the UK or have closed down completely.