Lottomatrix Operations Limited Sites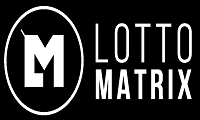 Lottomatrix Operations Limited is a lottery and casino network company operating Jackpot.com, Health Millions and Scratchcards.net.
Lottomatrix Operations Limited is based at 10, Level 3, Lapsi Street, St. Julian's, STJ 1261, Malta.
Lottomatrix Operations Limited Casino Sites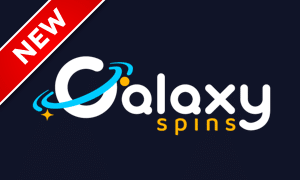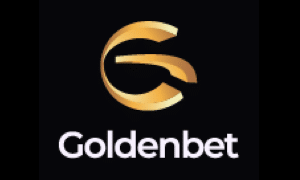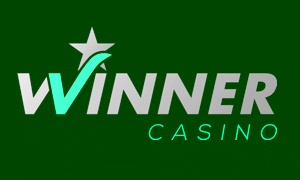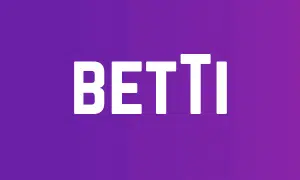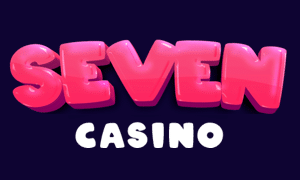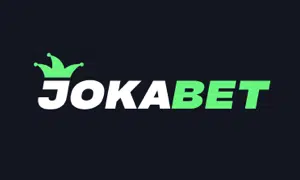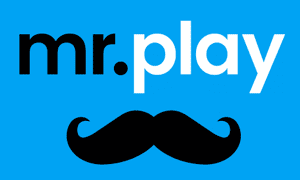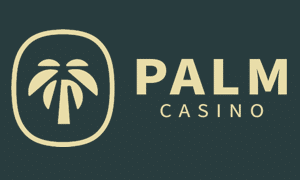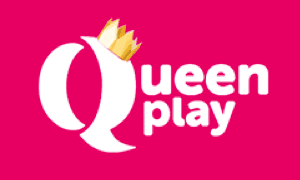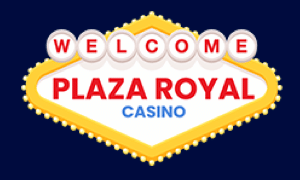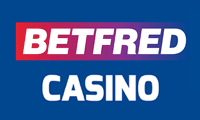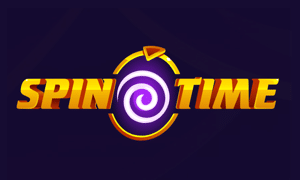 Lottomatrix Operations Limited Sites 2023
Jackpot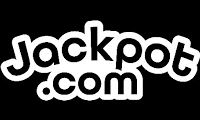 Jackpot.com is a UK-facing lottery site which should not, in any circumstances, be confused with the UK National Lottery. Nor should any of the other Lottomatrix Operations Limited sister sites. This is a network company that specialises in designing lottery sites but doesn't have access to the biggest one in the country. Nor does it have access to the Postcode Lottery or the Health Lottery. You'd have thought that would be a disadvantage to the site, but it isn't. It's spread its net far and wide to bring you some of the most lucrative lotteries in the world. Euro Millions is one of the biggest of them and routinely offers jackpot prizes in excess of £100m. If you're going to call an iGaming website Jackpot.com you better come prepared to provide big prizes, and Lottomatrix Operations Limited has absolutely done that.
We said that Euro Millions is "one of" the biggest lotteries available at Jackpot.com because there are actually bigger prizes to play for. The site offers access to the massive US Power Ball lottery, which often has a top prize in excess of £300m, and also the SuperEnalotto, which also frequently eclipses the jackpot value of EuroMillions. The idea is that there's at least one lottery draw for every day of the week, plus a special site-specific lottery that routinely pays out between £10m and £20m. The lotteries are the biggest draw at Jackpot.com, but they're not the only source of entertainment. This is a deceptively well-provided-for casino site and also offers online slots, arcade-style games, scratchcards and even a limited live casino. If you'd like to boost your chances of walking away with one of the lottery prizes, you can join a syndicate at Jackpot.com. The site would be happy to organise one for you.
Health Millions
Health Millions is not affiliated with the Health Lottery, nor is it affiliated with Health Games. As far as we can make out, playing the Health Millions lottery through this website doesn't contribute anything to any charitable organisation. With that in mind, we have no idea how Lottomatrix Operations Limited has managed to use the Health Millions logo or such similar branding, but that's not for us to worry about. We'll concern ourselves instead with the fact that this is a multi-lottery site that comes with a lot of similarities to Jackpot.com. The only one of the lotteries on offer at this site that's exclusive to Health Millions is the Health Millions lottery itself. All of the other lotteries are available at Jackpot.com, and that includes the big US Powerball and Euromillions.
Health Millions is a site with a more singular focus than Jackpot.com. You won't find the extended selection of casino games here that you'll find there. There's a dedicated page for Powerball, a separate page for all of the other lotteries, and then a third page for the site's popular "pick 3" game. That's exactly what it sounds like – a game that invites you to pick three numbers and see if you get lucky to claim a small prize. Rather than waiting for the next lottery draw, pick 3 is a game that can be played whenever you like and as many times as you like. It's the only "live" game on the entire Health Millions site – everything else is a waiting game, with results coming whenever the lottery you've bet on is drawn. It's a less impressive site than Jackpot.com, but the presence of the Health Millions lottery and the pick 3 game means that it at least has something unique about it.
Scratch Cards
We've ranked these Lottomatrix Operations Limited casino sites in order of popularity, but we may as well also have listed them in order of quality – it would have worked out the same way. We said that Health Millions is a more single-focus website than Jackpot.com, but Scratchcards.net is even more devoted to a single game than Health Millions is. This is one of only a small handful of iGaming sites on the internet that provides scratchcards and instant win games, but nothing else. There are several dozen casino sites out there that offer instant win scratch cards as extras on top of their range of online slots and live casino games, so that leaves Scratchcards.net scratching around – pun intended – to find a unique selling point. You can do everything you can do at Scratchcards.net plus a whole lot more at almost any of the biggest casino sites in the UK. You can also play scratch card instant win games at Jackpot.com, so Scratchcards.net doesn't even do anything that the best site on its own casino network doesn't do. On top of that, it's an incredibly basic-looking website. With all of this in mind, is there any reason to play here at all?
We ended that last paragraph with a question in an attempt to build up some dramatic tension, but you can probably already guess the answer. It's "no." Things might be different if there was an especially wide range of scratch cards here to play with, but there isn't. The site offers just seventeen scratch card games. Some of them might be exclusive to the site, but given that scratch card games are much of a muchness anyway, that really doesn't count for much. The site is devoid of bonuses, promotions, or anything to hold your attention for more than a few moments and to be brutally honest, we're surprised it's still operational.
About Lottomatrix Operations Limited
Finding information about Lottomatrix Operations Limited is easier said than done. We know that the company is based in Malta, and through some deep digging, we've found out that it was incorporated there in April 2017. That leaves us with a small mystery on our hands because we also know that Jackpot.com first came online in 2016. It's possible that Lottomatrix was spun off the back of the success of Jackpot.com, but it's also possible that this isn't the first incarnation of this casino network company. There simply isn't enough information out there to be certain. Lottomatrix Operations Limited is a firm that clearly likes to keep its cards close to its chest. The company has an official website, but the website tells visitors next to nothing about the history of the business.
In their own words, Lottomatrix Operations Limited – which also goes by the name "Lottomatrix Solutions" – is a "solutions provider" for lottery, jackpot, and retail channels. They provide a white-label platform intended for state lotteries, gaming operators and lottery platform providers. Jackpot.com is both a flagship casino and a showcase for this network company. It's the only one that Lottomatrix owns and operates directly. Health Millions and Scratchcards.net are both white-label sites run by third parties. The company also runs several other white-label casinos and lottery sites in other parts of the world, but those sites aren't accessible to players in the UK. In each case, the platform that Lottomatrix provides covers lottery draw management, ticket entry, result control, and prize cover. To put that in layman's terms, it means that Lottomatrix provides you with the framework of a fully functional lottery site, and all a white-label customer needs to do is stamp their logo on it and tailor it to suit their own purposes.
The Lottomatrix Proposition
Lottomatrix Operations Limited breaks its proposition down into three self-styled "solutions." The first is easy enough to understand – lottery games. The company creates end-to-end lottery solutions allowing any website to offer access to the biggest lottery games in the world. The second is prize cover, backed up with insurance. This is a step beyond providing access to lotteries run by other people – this is a tool that allows websites to offer lotteries of their own. Lottomatrix can arrange insurance with a Lloyds-backed firm to cover high jackpot prizes in the event that a customer wins millions of pounds from your new custom-built lottery game and you don't have enough money to cover the outlay as a single payment. This is clearly riskier than providing access to lotteries run by other people, but it allows sites to create unique selling points and also allows for greater retention of ticket money. The third solution offered by Lottomatrix is custom jackpot games. The company doesn't exactly make a song and dance about this, but Lottomatrix is capable of making online slots as well as jackpots and can create high-jackpot slots on a bespoke basis for any and every casino website.
The ideal customers or partners that Lottomatrix Operations Limited goes looking for are state lotteries, which means that despite the company's success in the UK, its target market is the United States of America. While gambling laws are much stricter in the USA than they are at home, the majority of states allow state lotteries to be held, and Lottomatrix would love nothing better than to provide the software platforms that those state lotteries run on. As part of their pitch to prospective state lottery partners, Lottomatrix offers the facility to substantially boost jackpot prizes without a need for collected stake money covering the maximum payout. They offer an instant £10m lottery jackpot draw game as standard and give the operator full control over how often the lottery is staged. "Personal" lotteries are also possible. This is an innovative form of lottery draw where the jackpot is based on the price the player pays for their ticket, with the player having full control.
A very similar offer is made to gaming operators. Lottomatrix promises to be able to enhance the progressive jackpot value of any online slots game, scratch card game, or bingo game by introducing new higher prizes via insurance-backed prize money cover. In their own words, why offer people a holiday as a top prize when you could offer them a guaranteed £10m instead? The simple motto of Lottomatrix Operations Limited is "enhance your lotteries with us." Creating games might be a big part of what they do, but the biggest part of what they do is taking existing games and increasing their maximum prizes while covering any potential losses with an insurance policy. It's a complicated business model, but it clearly works for them – and the success of Jackpot.com is proof of that.
Lottomatrix Affiliates
Some casino network companies make extra money by creating white-label sites for other people. Other casino network companies make extra cash by running affiliate programs. Lottomatrix Operations Limited does both. Anybody who's capable of creating a web traffic funnel and filtering potential customers to a Lottomatrix site is welcome to sign up and become a member of Lottomatrix Affiliates, but they only have two sites to choose from. They can either direct traffic at Jackpot.com, or they can direct traffic at Lottery World. If you're wondering why we haven't included Lottery World in our round-up of Lottomatrix Operations Limited sites, it's because, at the moment, it's only available in India. If that changes, we'll be sure to cover it in full detail here.
The promises made by Lottomatrix Affiliates sound broadly similar to the promises made by most noteworthy casino affiliate programs. All members are promised real-time data about the referrals they make, a transparent commission process, marketing materials to boost conversion rates, and a dedicated affiliate manager who'll help you make the most of your affiliate scheme on a 24/7 basis. The site is full of glowing testimonials from happy partners, including the likes of slotscalendar.com and casinomentor.com. Both sites have benefitted from partaking in the scheme. There isn't much at the Lottomatrix Affiliates website to look at if you're not already an affiliate and have no plans to become one, but the fact that it exists at all is a reminder of just how big this company is even though they don't have an especially high profile in the UK. It's probably fair to say that Lottomatrix Operations Limited is a bigger deal internationally than it is in the British Isles, but that might change in years to come if Jackpot.com continues to follow its current trajectory.
What are players saying about Lottomatrix Operations Limited Sites?
The following reviews were written by players who've played at Lottomatrix Operations Limited casino sites recently and wanted to share their experiences with other players. We've edited some of their reviews for the sake of clarity and brevity.
25-Apr-2022 Jackpot.com review by "Aaa:"
I've been waiting for a refund from this site for more than ten days. I was promised it would take no longer than 72 hours. All I want is my £30 back. – source: TrustPilot
22-Apr-2022 Jackpot.com review by Antony:
Don't trust this site. If you win here they won't pay you. They'll happily picket money from you for as long as you keep losing but once they win they'll want your council tax bills, driving licence, and everything else with your private information on it. They ask for so much that they could clone your identity. – source: TrustPilot
22-Apr-2022 Jackpot.com review by AG:
I had a win here so they asked me to send in my verification documents, which I did. I live in Northern Ireland but I was born in Lithuania. I've been in the UK for more than ten years but they're refusing to pay and asking me why my nationality doesn't match the country I logged in from. Surely that's just racist? – source: TrustPilot
16-Apr-2022 Jackpot.com review by Hannah:
I like how laid back this site is. I only enjoy playing occasionally and I like to take my time while I'm doing it. I never feel rushed here and they don't put pressure on me to keep playing once I feel like I'm done. – source: TrustPilot
11-Apr-2022 Jackpot.com review by Colette:
I've been waiting for my winnings of £700 for a very long time. I've sent fourteen emails and spoken to several people on live chat. I've also tried to phone, but they never pick up. They keep telling me that it's all in the hands of their finance department and I should be patient, but they've also said the bank rejected their payment attempt which is nonsense. They're fobbing me off and I'll take it further. – source: TrustPilot
13-Apr-2022 Jackpot.com review by Harry:
They've changed their website and it's too difficult for me to find my way around it, I won't be playing here anymore which is a shame because I've been here since it first started. – source: TrustPilot
09-Apr-2022 Jackpot.com review by CC:
I purchased a ticket for a lottery but got an error message so I tried again. The site ended up charging me twice. When I spoke to customer services their attitude was "you bought the tickets, we can't do anything about it." The next day I got an email to say I'd won but then I was told they don't accept players based in France. Why let me buy a ticket in the first place then? – source: TrustPilot
05-Apr-2022 Jackpot.com review by Jo:
This site is supposedly Gamstop registered but allowed me to deposit and lose almost £900 with no ID checks. The UKGC requires them to do this but they won't refund my money and they're happy to exploit customers who have vulnerabilities. Every time I raise it on live chat they cut me off. – source: TrustPilot
12-Mar-2022 Jackpot.com review by IZ:
I can't withdraw any funds from this website. I have multiple withdrawals pending but they won't release any of them because they want to verify my identity. I've sent the documents they want several times over but they don't respond. Now I've been waiting for more than two weeks. I no longer trust this site at all and neither should you. – source: TrustPilot
09-Mar-2022 Jackpot.com review by Thelma:
Playing at this site was my first ever experience of online gambling. I enjoyed it and found it relatively simple. Not bad for an 87-year-old! – source: TrustPilot
Full list of Lottomatrix Operations Casinos 2023
Jackpot (uk.jackpot.com)
Health Millions (healthmillions.co.uk)
Scratch Cards (scratchcards.net)
There is also one inactive Lottomatrix Operations casino site, which is Lyca Lotto (lycalotto.com).