Lucky Cow Bingo
Lucky Cow Bingo sister sites include BGT Games, Space Wins, Fluffy Spins, Amazon Slots, Fluffy Wins, Mirror Bingo, Britain Play and many more.
Lucky Cow Bingo (luckycowbingo.com) is operated by Jumpman Gaming Limited of La Corvee House, La Corvee, Alderney, GY9 3TQ.
Sites like Lucky Cow Bingo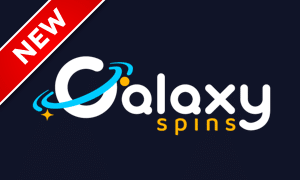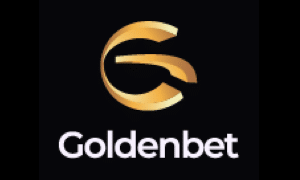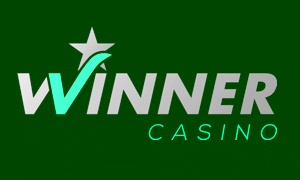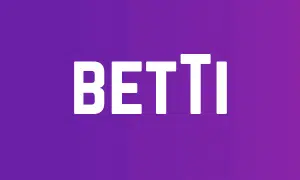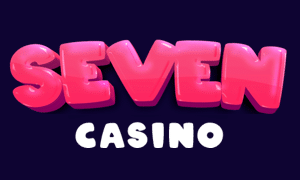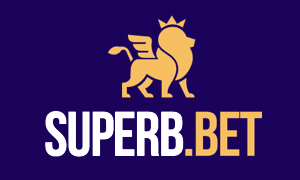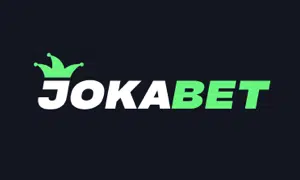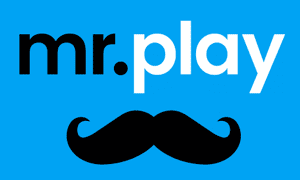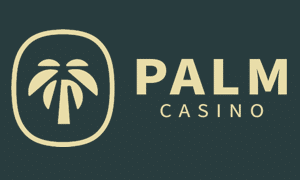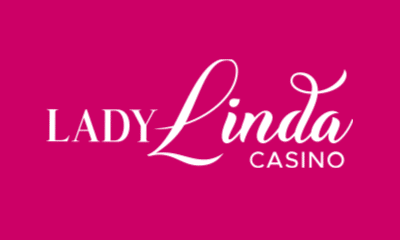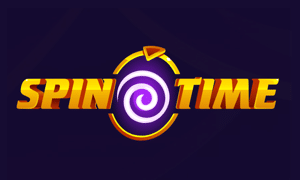 Lucky Cow Bingo Sister Sites 2023
Lucky Cow Bingo is a white-label Jumpman Gaming Limited casino site. As such, there are well over two hundred Lucky Cow Bingo sister sites to choose from. We've itemised all of them on our dedicated Jumpman Gaming Limited casino network page, which you can access through the highlighted link at the top of this page. Below, you'll find selected highlights from the family of Lucky Cow Bingo sister sites, plus a full review of Lucky Cow Bingo and all of its bonus information.
Big Thunder Slots
You wouldn't necessarily know it from the name, but Big Thunder Slots is a casino that takes its inspiration from the California Gold Rush. That might sound like quite a high concept for an online casino, but there are so many Lucky Cow Bingo sister sites that almost every conceivable theme gets touched upon sooner or later. The bonus headline at Big Thunder Slots is that new players might win up to £6000 as a welcome bonus. It's an offer that more than grabs the eye, but in practice, it's almost impossible to achieve. To get the £6000, players have to land on the "10x Bonus" segment of the Big Thunder Slots bonus wheel when they spin it after each of their first three deposits and then make deposits of £200 each time. Even if they can climb that enormous mountain, the view from the top includes an x65 wagering requirement and a maximum bonus conversion of £250. To put it another way, the figure is misleading. Sadly, we'll be saying that about almost all of the Lucky Cow Bingo sister sites as we proceed through this list.
Mr Wolf Slots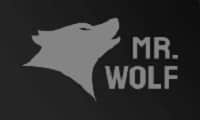 Several of the Lucky Cow Bingo sister sites take their themes and inspirations from some of the most popular online slots of all time. A few of them have even done so retrospectively. Mr Wolf Slots already existed when Pragmatic Play released its world-conquering slots game Wolf Gold in 2018, but Jumpman Gaming spotted an opportunity and decided to run with it. Mr Wolf Slots got a new logo and a new look to fit the aesthetic of the game, and it's run with that look ever since. We're not in love with the bright yellow background, but the familiar face of the titular wolf from Wolf Gold peers at us over the frame at the bottom of the homepage, and the casino's maximum £6000 free spins welcome package serves as a nice kicker. Theming an entire casino around a single online slots game might seem a little niche, but there are almost a thousand other slots at Mr Wolf Slots if you're not a fan of the Pragmatic Play classic. Having said that, it would be odd to come to this casino if you weren't.
Cash Arcade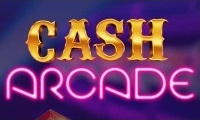 Cash Arcade is one of a handful of Lucky Cow Bingo sister sites to opt for a retro theme. The blocky, square design of the casino's homepage is a shout-out to yesteryear, as is its twisted neon logo. Unfortunately, we think the designers of Cash Arcade went a little too far with the retro theme. It's more likely to evoke boredom than nostalgia, and there isn't much about it that's likely to make any time spent here memorable. Without a theme to support them, Jumpman Gaming Limited casinos quickly become dull. Each and every one of them offers the same portfolio of games and, for the main part, the same range of promotions. You might see some minor differences between the welcome promotions at each casino, but beyond that, all of the ongoing promotions are identical, and even if the "headline offer" of the welcome promotion is different, the same x65 wagering requirement will apply to anything you're able to gain as a welcome gift. Cash Arcade lacks character but bags a place on this list anyway because it's one of the more popular Jumpman Gaming Limited casinos. We're at a loss to explain why.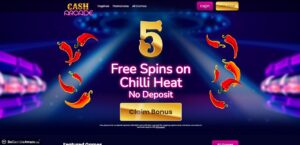 Pretty Wins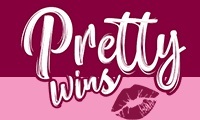 Pretty Wins looks pretty in pink, so you could easily assume it to be an online casino site aimed at female players. There are a few Lucky Cow Bingo sister sites that set themselves out in such a way, although you'll find the same games and offers on all of them. Female players are welcomed with open arms at Pretty Wins, but so are male players. That's made clear from the picture of the happy couple playing Pretty Wins slots and games on their mobile phone on the homepage's splash graphic. Pretty Wins takes a more modest approach to welcome offers than many of the other Lucky Cow Bingo sister sites, offering just £200 as a maximum reward for joining. You still have to drag yourself through an x65 wagering requirement if you're ever to withdraw any of that money, but at least with the cap set at £200, the total spend required isn't quite so astronomical as it would be if it were capped at £6000, as we've seen elsewhere. Like virtually all of the Jumpman Gaming Limited casinos, Pretty Wins puts online slots centre stage and adds three or four new ones to its existing collection of around 1000 every week.
Diva Wins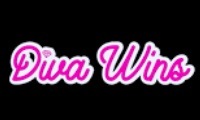 Unlike Pretty Wins, Diva Wins is definitely one for the ladies. We're not talking about divas in the 1950s sense of the word, though. The divas represented on this online casino site are modern-day divas with their influencer profiles, oversized sunglasses and neon dayglo outfits. In other words, it's a casino for the thoroughly modern female player and isn't afraid to shout about it. Diva Wins breaks from the norm established by the other Lucky Cow Bingo sister sites and prominently features a live roulette game on its homepage. Live dealer games of any kind are a rarity on Jumpman Gaming Limited casino sites – there are one or two on all of them, but players usually have to go digging through the site's entire portfolio to find them. Aside from that, the games linked to the homepage of Diva Wins are the same as the games linked to the homepage of Lucky Cow Bingo and a hundred other casinos on this network. The matched deposit bonus at this site could be worth up to £200 depending on how much you're willing to spend when you join, but remember all our previous disclaimers about wagering requirements at Lucky Cow Bingo sister sites. They still apply here.
Ace Online Casino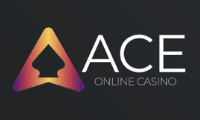 Ace Online Casino is a reasonably good play on words. Nobody goes looking for an average online casino – everybody wants to find an ace one. That's why you came looking for Lucky Cow Bingo sister sites – you wanted to find somewhere new and fantastic to play! The ace is, of course, the king of most card games, and so it's a perfect name for a casino site that offers a handful of table and card games to go with its core range of online slots. We should note that there's nothing special about that, though – the same table games exist at every site on this casino network. Aside from its modern-looking logo, Ace Online Casino is actually a little plain and dull. It's always difficult to get excited about a site that has a grey background, and the minimalist approach to graphics makes Ace Online Casino seem a little sparse. Still, it deserves credit for refusing to use the same basic template that most of the Lucky Cow Bingo sister sites are built with, and additional credit on top of that for putting its casino and live dealer games at the top of the homepage. Those games are so well buried in the archives of most of the other Jumpman Gaming sites that it's sometimes impossible to find them.
Big Ben Slots
Jumpman Gaming Limited might be based in the Channel Islands, but it's proud to be British. You can tell that from the sheer number of British-themed, patriotic casino sites that appear on its network. More often than not, those casino sites take their visual cues and inspiration from London, the nation's capital. None of the Lucky Cow Bingo sister sites does that with as much gusto as Big Ben Slots. It's a whole casino inspired by the famous clock that stands at the site of the Houses of Parliament on the banks of the Thames. There's even an animated version of it with spinning hands standing in the backdrop of the Big Ben Slots homepage, although it doesn't actually look much like Big Ben if you pay close attention to it. Big Ben Slots is yet another Lucky Cow Bingo sister site that uses a spinning mega reel as a welcome promotion, and the top prize available to players on that Mega Reel is five hundred free spins on NetEnt's universally popular Starburst slot. Five hundred spins is obviously a lot, but do bear in mind that whatever you win from those spins can't be withdrawn until you've wagered it x65. More often than not, promotions on this casino network feel like a trap.
Bingo Crazy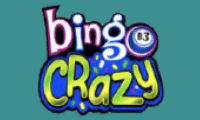 Bingo Crazy is built around the same lie as Lucky Cow Bingo, which is to say that it's an online slots casino pretending to be a bingo site. We're not singling these two sites out for criticism – all of the Lucky Cow Bingo sister sites with the word "bingo" in their name are guilty of the same misrepresentation. It's true that there are nine bingo games at Bingo Crazy, including ninety, eighty, seventy-five and even thirty-ball bingo games, but you'll find those same bingo games at every single casino site on this network, regardless of whether the name of that site includes "bingo" or "slots." Misleading names aside, Bingo Crazy is a strong contender for the title of "best-looking site on the Jumpman Gaming Limited network." It has an "Alice in Wonderland" theme that you'd never have guessed from the name alone and some truly stunning bespoke artwork. It also claims to have "the web's biggest promotions," but its standing offer of up to 500 free spins to new players isn't even the biggest among the Lucky Cow Bingo sister sites, let alone the internet at large.
BJs Games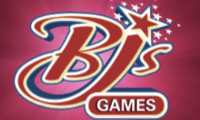 Who is BJ? That's a very good question, but he, she, or they have not one but two Lucky Cow Bingo sister sites operating in their name. One is BJs Arcade, and the other is BJs Games. We've gone with BJs Games for the purposes of this list because it's marginally the more popular of the two, but we could have used either as they're functionally identical. They have near-identical logos and the same collection of games, but BJs Games marks itself out as different from its sibling by putting its limited collection of bingo games at the top of the features games section of its homepage. Unfortunately, there isn't an "about us" page at BJs Games, so we never get to find out why this casino site is so named. It has the look and feel of an online casino that might be based on a real-life venue, but if that's the case, it's never made clear. Everything else about BJs Games is unremarkable. As we said earlier, Jumpman Gaming Limited casinos that don't have a specific theme tend to fade into the background, and BJs Games is a perfect illustration of that.
Crystal Slots
Crystals and gems are classic themes for both online slots games and online slots websites. It's a surprise we've made it as far as ten deep in this list of Lucky Cow Bingo sister sites without coming across one, but Crystal Slots more than makes up for that by being one of the shinest crystal-themed casino sites you're ever likely to see. The crystals on the homepage of this site don't just sparkle – they glow. Rather than focusing on the games in the Crystal Slots portfolio, the casino leads with its introductory offer five hundred free spins on Sweet Bonanza. Given the theme of the casino, it's a little odd that anything other than Starburst has been selected to be its featured game. The maximum conversion value of the bonus is £250 – and yes, it still comes with the same x65 wagering requirement that stands in the way of players at all of the Lucky Cow Bingo sister sites. Crystal Slots is unlikely to offer you anything that you won't find at any of the other casino sites on this network, but at least it looks pretty while it's doing it.
Can Lucky Cow Bingo Be Trusted?

★★★★★
Lucky Cow Bingo is a 3-star trusted casino.
1. UKGC License

Lucky Cow Bingo is covered by UK Gambling Commission licence 39175, which is held by Jumpman Gaming Limited.

2. UKGC Fines

In May 2022, the UKGC concluded a review of Jumpman Gaming and charged the operator with failing to follow guidance on preventing money laundering and interacting with customers. Jumpman Gaming made a settlement payment of £500,000 in lieu of a fine.

3. Customer Service

The only way to contact customer support at Lucky Cow Bingo is via email, with a two-day wait time for replies.

4. Trustpilot Score

N/A – Lucky Cow Bingo doesn't have enough Trustpilot reviews to be assessed this way.

5. Company Location

Jumpman Gaming Limited is based on the island of Alderney in the English Channel.

6. Visible T&C's

The terms and conditions of promotions at Lucky Cow Bingo are listed in plain sight.

7. Social Media Presence

Lucky Cow Bingo stopped posting on Twitter/X.com in 2019, and stopped posting on Facebook in January 2022.

8. Number of Sister Sites

There are over 200 Lucky Cow Bingo sister sites on the Jumpman Gaming Limited network.

9. Games portfolio

Lucky Cow Bingo offers only eight bingo games, but more than 1000 slots and a few live dealer games.

10. Gamstop links

The GamStop logo and link are easy to see at the bottom of the Lucky Cow Bingo website.

Overall SCORE >

★★★

★★ – 3/5 Stars
Lucky Cow Bingo Review 2023
If you're a fan of the way Jumpman Gaming Limited makes bingo and casino sites, you're spoiled for choice. There are well over two hundred of them to choose from, many of which offer near-identical experiences. There are differences in quality, though. A bad theme can ruin a casino on this network, and the wrong choice of welcome offer can have a similar effect. How does Lucky Cow Bingo stand up against all of those Lucky Cow Bingo sister sites? You'll find out in this review.
Lucky Cow Bingo Welcome Offers
You'll find that the same welcome offers repeat themselves time and again across the Jumpman Gaming Limited casinos, and Lucky Cow Bingo isn't a break from that pattern. When you sign up to play at Lucky Cow Bingo and make a deposit of at least £10, you're entitled to a single spin of the casino's wheel of fortune. That spin determines which bonus offer you do (or don't) receive. The top offer is five hundred free spins on Big Bass Splash, which is available on just one segment of the wheel. We should point out that there's also one segment that pays no bonus at all, so you're as likely to win nothing as you are to win big. Smaller free spins prizes are available on the wheel, and all winning generated by free spins are subject to an outrageously high wagering requirement of x65.
Ongoing Promotions
If you want to keep the rewards coming at Lucky Cow Bingo – dubious as their value is – the best way to do it is by collecting the various trophies the casino has to offer. Almost any action can result in the awarding of a trophy. Even logging in on a day or time you've never logged in before might do the job, although most of them are reserved for making deposits or playing games. Every time a trophy is awarded, players get another spin of the same bonus wheel they span when they first joined the site. Once 200 trophies have been collected, players join the exclusive "200 Club" and get access to a VIP range of promotions and bonuses, plus an Amazon voucher to help them celebrate. It's theoretically possible to collect 20,000 free spins on the road to 200 trophies.
Obviously, collecting that many trophies takes a lot of time and money. In the meantime, players can pick up smaller free spins rewards, Amazon vouchers and even Just Eat takeaway vouchers through the many smaller promotions that Lucky Cow Bingo offers. Keep an eye on the promotions tab for seasonal offers. They change regularly, but it should be possible to trigger at least one of them on every visit to the casino.
Lucky Cow Bingo Pros and Cons
Pros:
Lucky Cow Bingo was named "Best Jumpman Gaming Bingo Site" at the 2018 Which Bingo Awards, which suggests that plenty of players and critics have enjoyed spending their time at this site. 
The site offers more than one thousand slots from the world's best providers to go with its limited range of bingo and other casino games. 
Cons:
Imposing a wagering requirement of x65 on bonus money and free spins is unreasonable, no matter how many spins or how much bonus money we're talking about. 
There's an almost total lack of customer support at Lucky Cow Bingo, with no live chat or telephone assistance and a potential two-day wait for anyone to get back to you via email. 
Top Games at Lucky Cow Bingo
There might be one thousand (or more) online slots at Lucky Pants Bingo, but they're the same slots you'll find at all the Lucky Pants Bingo sister sites. For that reason, it might make more sense to look at the site's bingo rooms as its featured offerings. The best bingo room at Lucky Pants Bingo by some considerable distance is the 15K Pretty Penny room. A lot of what you need to know about the room is right there in the title – it costs just one penny per ticket to enter, and the top prize available in the room is £15,000. The room is exceptionally popular for those reasons, so you'll have to beat a lot of players to walk away with the top prize.
Other bingo rooms at the site are defined by the number of balls per bingo room. The fastest to play is the Zoom Room, which is a thirty-ball bingo game that passes almost in the blink of an eye. Country Road is next up with seventy-five balls, and then there's the 1980s-themed Boombox room with, appropriately enough, eighty balls. The rest of the rooms at Lucky Cow Bingo are all played with the standard set of ninety balls, so the only differences between them are their themes, ticket prices and jackpots. There aren't many rooms, but there's still something for every bingo enthusiast.
Customer Service
If we had to sum up the standard of customer support at Lucky Cow Bingo in a word, the word would be "dreadful." As we covered above, you can't get hold of anyone via live chat or telephone at this site. Email is the only support method available, and the site warns of two-day turnarounds that can't be accelerated in any circumstances. That could mean a long, frustrating and anxious wait if you're having difficulties with deposits or withdrawals.
Payment Options
Lucky Cow Bingo is, like the rest of the Jumpman Gaming Limited casinos, stuck in the past when it comes to payment processing. You can deposit using debit cards, Paysafe voucher cards, or PayPal. If your mobile network supports it, you may be able to pay via your mobile phone bill. Only two of those methods (debit cards and PayPal) work for withdrawals. Lucky Cow Bingo takes 72 hours to process a withdrawal request, after which it can't promise to get a withdrawal into your account in fewer than a further three days. Waiting up to six days for a PayPal withdrawal is ridiculous, but it could happen here.
Lucky Cow Bingo – The Verdict
Which Bingo might have been impressed by Lucky Cow Bingo in 2018, but we can't help but wonder whether they'd still be impressed by it now. The wagering requirements applied to bonuses at the casino are ridiculous, and the waiting times for withdrawals aren't much better. Factor in the near-total absence of customer support, and we're afraid to say that we're left with an online casino that we're unable to recommend.
What are players saying about Lucky Cow Bingo?
Here are our condensed/reader's digest summaries of recent player reviews of Lucky Cow Bingo. There haven't been any reviews of Lucky Cow Bingo recently, so if you've played here, why not share your thoughts with other players?
11-May-2021 by Cat:
Their customer service is appalling. I've been trying to resolve a withdrawal issue, and I'm blatantly being ignored. They've since locked my account. – source: WhichBingo

02-Sept-2020 by Sheila:
I should give them a rating of zero stars, they are the worst. Their wagering requirements are just trash. I lost a heavy load of money here. I want to report them also. – source: WhichBingo
11-Aug-2020 by Stephanie:
I will never play on this awful site again, they are just scamming their customers. I won some amount of money, but they are not letting me withdraw it. I will never recommend any of you to play here. – source: WhichBingo
01-May-2020 by Teresa:
This is just a trash site, their customer care is just as bad as their withdrawals. I asked for a solution on their chat, but there was not a single response from them. – source: WhichBingo
15-Jan-2020 by Donna:
This online casino is just robbing its players. They just want you to deposit money and then forget about this. I deposited some of my cash, and when I tried to play with it, it was all gone. – source: WhichBingo
21-Feb-2019 by Natalie :
This site is just rubbish, they will con you with their promos and bonus, but all of that is just fake. Plus, their customer service is very poor. – source: WhichBingo
13-Nov-2018 by Kelly:
If you deposited your money in this casino, you can forget about it. I deposited and won a small amount, but when I logged in after some time, my winnings were gone. – source: WhichBingo
13-Mar-2018 by Sammy:
This casino deserves a ban from all the license providers. I reported to them that their payouts are very bad. They will say that they are trying to verify you, but they are just wasting your time. – source: WhichBingo
24-Apr-2017 by Frank:
This is one of the best sites on which I ever played. I always love to play here, they have all my favourite games and slots. They never bore me. – source: WhichBingo
24-Mar-2017 by Lara:
Lucky Cow Bingo is just love, their site has a very eye-catching interface, and the website is also stable. I enjoy their games and rewards as well. – source: WhichBingo