LuckyDino Gaming Casinos
LuckyDino Gaming has 4 active online casinos and sister sites include Lucky Dino, Casino Jefe, Olaspill and Kalevala Kasino.
LuckyDino Gaming Limited was operated from 1117 Le Meridien, 39 Main Street, Balluta Bay, St. Julians, STJ1017, Malta.
LUCKYDINO GAMING IS PERMANENTLY CLOSED. CHOOSE ANOTHER CASINO FROM THE OPTIONS BELOW.
Similar to LuckyDino Gaming Casinos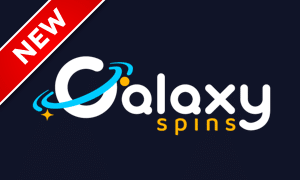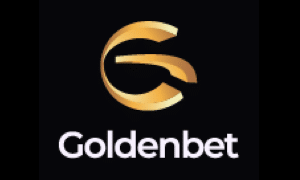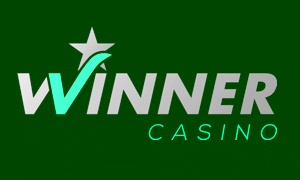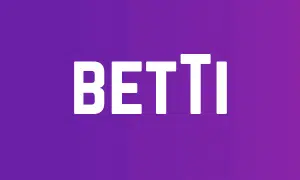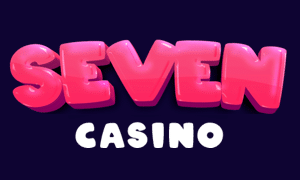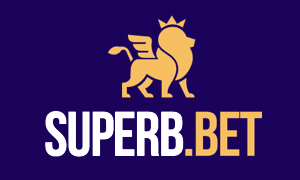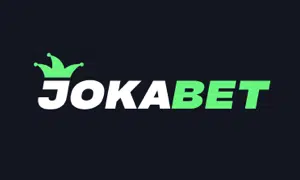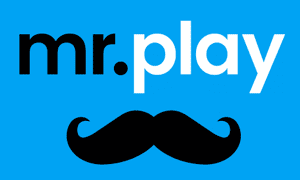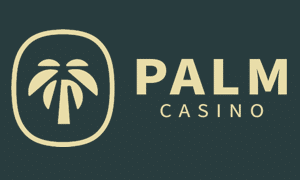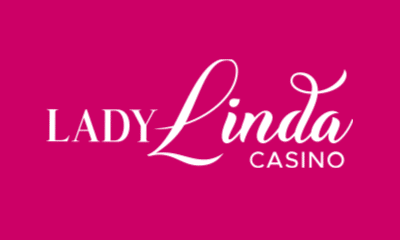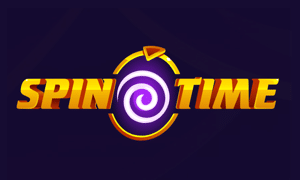 LUCKYDINO GAMING IS NO LONGER TRADING
LuckyDino Gaming did very well with the casinos under its management – especially its signature Lucky Dino casino. In fact, the company did so well that it became a takeover target for other casino network companies. In March 2021, LuckyDino Gaming and all of its casinos were purchased by another Malta-based casino network company, Esports Entertainment Group, for a little over £20m. In truth, the move might have arrived in the nick of time – LuckyDino had been deemed guilty of breaching its licence with the Malta Gaming Authority in September 2020, after which its licence was temporarily suspended. The future of the company was unclear, so the takeover by Esports Entertainment was as much a rescue as it was an acquisition. The surviving former LuckyDino Gaming casinos are now with Esports Entertainment, and as LuckyDino is no longer a going concern this page is no longer maintained.
Nothing below this line has been updated since the sale of LuckyDino to Esports Entertainment Group. 
LuckyDino Gaming Casinos 2023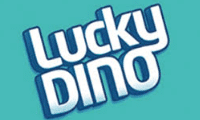 LuckyDino's flagship casino enjoys an excellent reputation, but it wants you to register before you're allowed to find out what all the fuss is about. Most online casinos greet you with a welcome offer or a dazzling selection of games when you land on their homepage. That's not so with LuckyDino, which presents you with its cute dinosaur mascot and a sign-up form. Even when you scroll down, you'll see little more than a summary of what's on offer, which includes a steady drip of free spins rewards as you keep playing and an instantly bankable welcome bonus. The list of providers features everybody you'd hope to see.
Casino Jefe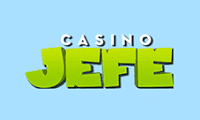 If you were to visit LuckyDino Casino and Casino Jefe in quick succession, you'd identify a theme. This casino also wants you to sign up before you get a proper look at what it offers you. The layout is identical, but this site is prettier. Its mascot is a cat called Jefe, who, based on the mask, cape, and title belt it's wearing, is also a professional wrestler. That's fitting for the Mexican theme of the site, which looks stunning in the background. The visuals are Pixar-worthy, which is the highest praise we can give. Although the promotional offers here are described in different terms to LuckyDino, they're the same offers.
OlaSpill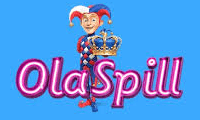 UK-based players are likely to have a harder time at OlaSpill than they are at LuckyDino or Casino Jefe because all the text on the website is written in Norwegian. The layout is the same, which demonstrates that while LuckyDino might have developed its own software after starting as a White Label company, it still uses templates. We assume that the offers and terms are the same because they look the same, but we're not native Norwegian speakers, so we can't guarantee that! Visually this casino has a traditional theme, with a jester mascot carrying a crown. The other LuckyDino casinos have language options, but this one doesn't, so it might not be intended for anyone outside Norway.
Kalevala Kasino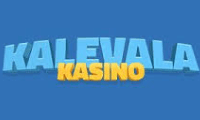 We're not sure where Kalevalakasino stands in late 2021. Trying to access the site from the UK tells you that the casino isn't available in your location. It's usually possible to bypass that issue by using a proxy or a VPN, but Kalevalakasino seems to tell us it's not available in our location, no matter where that location is. That leaves us wondering whether it's a casualty of the Esports Entertainment takeover. We know that the new owners want to focus on the USA and wider Europe, and so this Finnish-language site might have been deemed surplus to requirements. The name "Kalevala" has connections to Finnish myths and legends, which suggests it was a very Finland-focused site, and that might not be what a company with a global outlook wants from its newly-acquired assets.
As is the case with any casino network that's recently been bought out, LuckyDino faces an uncertain future. Given the fact that the brand has name value and its most prominent casino has been mentioned for a potential launch in the USA, though, the early signs are that the network will stick around under its new management.
About LuckyDino Gaming
Until 2021, LuckyDino Gaming Limited was a standalone casino network brand based in Malta. That changed in early March 2021 when the company was bought out for the princely sum of thirty million US dollars by the Esports Entertainment Group – another Malta-based company. The LuckyDino Gaming Limited name lives on, though – not least in its flagship LuckyDino Casino.
Buying the LuckyDino Gaming portfolio was a clear statement of intent from Esports Entertainment, which was formed in February 2018 and obviously has big ambitions. LuckyDino isn't even the only established casino brand it's acquired. It also bought Bethard – a company better known to Spanish and Swedish gamers than players based in the UK but came with a portfolio of its own. It might soon turn its attention to America after being granted a license to operate in New Jersey.
Buying out LuckyDino gave Esports Entertainment everything it needs as a platform to build upon for the future. Aside from the casinos – which represent the bulk of the deal's value – Esports Entertainment also got its hands on LuckyDino's affiliate marketing software, CRM system, and payment services. That's a measure of the level of success that LuckyDino has enjoyed in the five years before the takeover. When it formed, it was little more than a white-label casino network company but quickly progressed to developing its own bespoke software.
Europe Calling
In a statement that accompanied the news of the takeover, Esports Entertainment's chief executive Grant Johnson expressed the hope that the deal would give his company a foothold in Europe, especially in Scandinavia where LuckyDino's products and casinos were thought to be most popular. He pointed to the 86% growth rate year-on-year for LuckyDino's revenues between 2015 and 2020 as the factor that attracted his company's attention and noted an average of 25,000 customers used LuckyDino's casino platforms and products every month. That number gives you an idea of where LuckyDino stood on the market until 2021. They weren't a major player, but they had solid numbers and were consistently growing.
Harking back to what we said about the New Jersey license, Johnson noted that his long term aim was to bring the LuckyDino portfolio to players in the United States of America, where they'll look for cross-sales opportunities with the company's sports betting offerings. Sports betting is enjoying a boom period in the USA at the moment after being made legal for the first time by a Supreme Court ruling, so the move couldn't be better timed.
While we can only speculate about the factors that persuaded LuckyDino's owners to accept the takeover bid, the company had recently run into trouble in its native Malta. Its license to operate in the country was temporarily suspended in September 2020 after the Malta Gaming Authority ruled that it had breached one of its compliance and enforcement regulations. Full details about the breach weren't published at the time. With that in mind, the new owners will be hoping for a clean slate and a break from the past as they move forward.
What are players saying about LuckyDino Gaming Limited casinos?
Here are our condensed / readers digest summaries of recent player reviews of LuckyDino Gaming Limited casinos.
30-Nov-2021: LuckyDino Casino by Kayenne:
Luckydino casino was founded in early 2014 and has been effectively offering online gambling services to players ever since. It is now owned by Esport Entertainment Malta Limited. The website's design is attractive and clean, with lovely colours around the main site. – source: AskGamblers
29-Jul-2021: LuckyDino Casino by Alex:
The game selection is good , however there are a few games I prefer that are missing, but I can't complain because every online casino has its unique game selection. – source: AskGamblers
11-Jul-2020: LuckyDino Casino by Zack:
The casino is offering a wide range of games, all of which are essential providers for me (play n go, netent, gamomat, microgaming, etc, etc..) Even if you have a support window open in one tab while playing on the other, the site runs smoothly and the customer service is fantastic. – source: AskGamblers
15-Jun-2020: LuckyDino Casino by Evan:
There are several withdrawal methods for Canadians, an excellent number of games and limitless cashout. I lost $1400 in a few hours, didn't win a bonus or anything, and the chances were really low. But I don't judge casinos right away; I generally play a little more. – source: AskGamblers
14-Jun-2020: LuckyDino Casino by Casemiro:
There is nothing good about the casino. They're quick to steal your money. You must leave messages if live chat is not accessible. Games are terrible. The site's design is very dreadful and cheap. – source: AskGamblers
31-Mar-2020: LuckyDino Casino by Yuri:
A good casino with up-to-date games. Big platform, good bonus, and simple sign-up. More provider options would be great. The latest and most amazing games. There is no live chat and getting in touch is tough. I hope that makes it easier to navigate. – source: AskGamblers
09-Feb-2020: LuckyDino Casino by Paul:
I strongly recommend you to play at this casino. The only thing I don't like is the withdrawal cost for money transfers, and they should allow credit card withdrawals. That is why they do not receive a ten. – source: AskGamblers
04-Feb-2020: LuckyDino Casino by Rock:
The casino has a wide range of live games, and several deposit options. I put down 101 dollars to give it a go, and they doubled it to 202 dollars with a "bonus." I played some BlackJack for a while, wagering a total of $53.00. My final balance was 205.5$. – source: AskGamblers
13-Jan-2020: LuckyDino Casino by Will:
I placed a deposit and received a 100% welcome bonus, and managed to bet the bonus for a fantastic cashout of 11.55x my deposit. I had a fantastic time on Olympus Rising, Raging Rhino, and Black Mamba. – source: AskGamblers
28-Aug-2019: LuckyDino Casino by Cameron:
I learned about Luckydino via a Twitch streamer and I decided to give it a try because they were providing a fantastic first deposit bonus, which I had to take advantage of and try my luck playing their Videoslots. It was incredibly simple to deposit on the site since everything was as simple as it could be. – source: AskGamblers
Most LuckyDino Gaming Casinos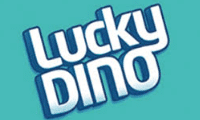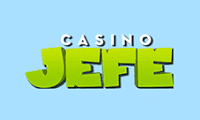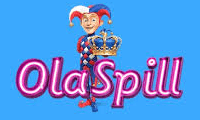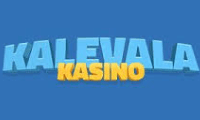 Full list of LuckyDino Gaming Casinos 2023
Lucky Dino (luckydino.com)
Casino Jefe (casinojefe.com)
Olaspill (olaspill.com)
Kalevala Kasino (kalevalakasino.com)