Mega Reel Spins
Mega Reel Spins sister sites include Avenger Slots, Crystal Slots, Elf Slots, Olive Casino, Pink Riches, Sugar Spins, VIP Spins, Win British, Barbados Bingo and more. 
Mega Reel Spins (megareelspins.com) is operated by Jumpman Gaming Limited of La Corvee House, La Corvee, Alderney, GY9 3TQ.
Sites like Mega Reel Spins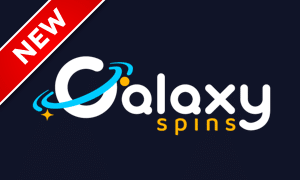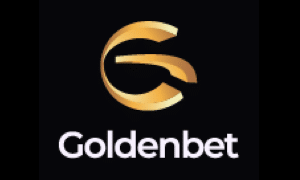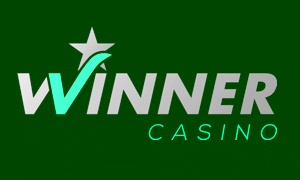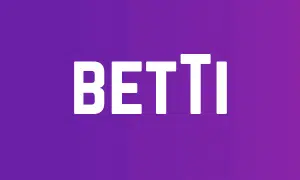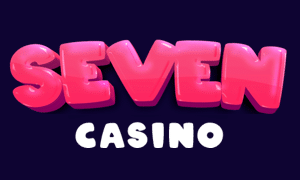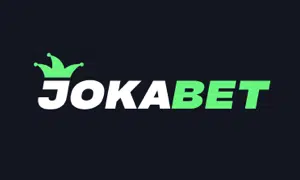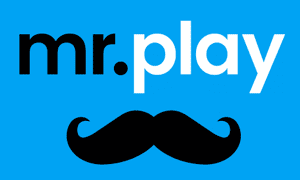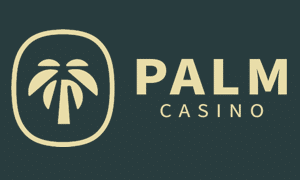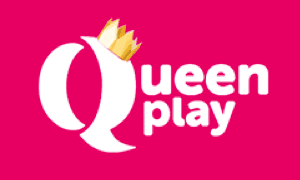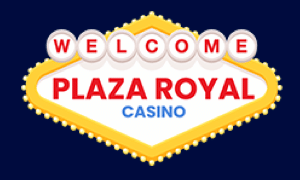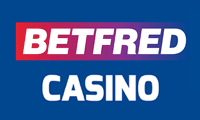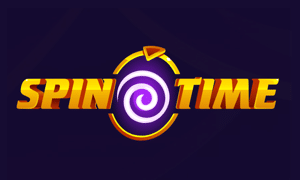 Mega Reel Spins Sister Sites 2023
Mega Reel Spins is a white-label casino site on the Jumpman Gaming Limited platform. There are more than two hundred Mega Reel Spins sister sites., which means that you have a lot of options to consider if you want to stay on this operator's platform. We've picked out some of the highlights from the range below, but if you'd like to see a full list of all the Mega Reels sister sites, you'll find it by clicking the highlighted Jumpman Gaming link at the top of this page.
Jungle Reels
With more than 200 Mega Reel sister sites all sharing similar iGaming content and promotions, there often isn't much to pick between the sites other than their theme. Even then, there's some overlap between the themes of casinos on the Jumpman Gaming Limited platform. With so many casinos in operation, it's inevitable that some will tread on the toes of others. Jungle Reels isn't the only jungle-themed Mega Reel sister site, but it's the one that has the most memorable name. The layout of the casino is fairly basic, but it comes with the standard Jumpman Gaming welcome offer of one free spin of the "Mega Reel" to win up to five hundred free spins. There's a downside to this offer, though, and it's the fact that wagering requirements imposed on bonuses at Jungle Reels are set at x65. Unfortunately, that's typical of the network. You might as well get used to it.
Fever Slots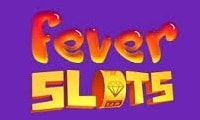 There aren't many Mega Reel sister sites that have been advertised on television, but Fever Slots is one of them. That makes it a red hot casino site for Jumpman Gaming Limited in more ways than one, but aside from the name, it doesn't so much with its chosen theme. There aren't any fiery visuals on the Fever Slots homepage, nor anything else that would make sense of the name. That makes Fever Slots feel a little bland – especially when you note that the selection of online slots in the middle of the casino's homepage is the exact same collection as you'll see at so many of the other Mega Reels sister sites. Even the welcome promotion is the same, with a standing invite to come and take a spin of the site's Mega Reel as a new member. The "Mega Reel" concept is the whole selling point of Mega Reel Spins, but when you realise it exists at almost all of the Jumpman Gaming casinos, it makes it feel a little less special.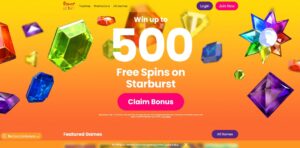 Slots Kingdom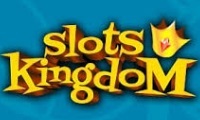 Very nearly all of the Mega Reel sister sites are operated on a white-label basis. That's the standard business mode of Jumpman Gaming Limited, but there are exceptions to every rule and Slots Kingdom is one of them. Rather than working with a third party, Jumpman Gaming owns and operates Slots Kingdom directly. That might explain why the site has a bespoke design rather than relying on the standard template that underpins the functionality of so many other Mega Reel sister sites. Slots Kingdom also has a slightly different welcome promotion to consider. Rather than spinning a mega reel when they sign up and make a first deposit, players get to spin a bonus wheel upon which the top prize is a matched deposit of 1000%. That sounds extraordinarily generous, but only until you realise that the x65 wagering requirement still applies. This might run the risk of stating the obvious, but it means that if you opted to deposit the maximum amount of £1000 into the promotion, you'd have to wager £65,000 before you could withdraw anything from it. That's simply far too high.
Simba Slots
Simba Slots is another one of the Mega Reel sister sites that belong directly to Jumpman Gaming Limited rather than being farmed out on a white-label basis, and so it's another one that has a unique sense of style. The name "Simba Slots" is obviously inspired by the protagonist from "The Lion King," and so are the casino's visuals. The savannah in the background of Simba Slots is deliberately evocative of the Disney classic, and the whole site must veer dangerously close to copyright infringement. Simba Slots has what we believe to be a unique welcome promotion for a casino on this network – it offers something for nothing. All new members receive five free spins on the Fruit Party slot without having to make a deposit. There's still a high wagering requirement attached to anything that might be won from those spins, but it's easier to swallow when you're not paying anything for the privilege of playing through the spins in the first place.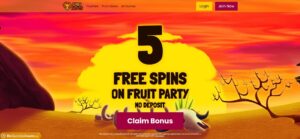 All Star Games
There's a slightly sporty look and feel to All Star Games, which is one of the best-looking Mega Reel sister sites. A colourful silhouette of a leaping basketball player welcomes players to the casino and highlights the biggest of its welcome promotions. It's the same welcome promotion as we've seen elsewhere in this casino family, with up to £6000 in bonus cash available through the spin of a wheel. We should also note that it's possible to win nothing at all after spinning the wheel, so the unluckiest of players won't get any welcome bonus whatsoever from All Star Games, no matter how much they lay down as an opening deposit. The All Star Games iGaming portfolio runs to just shy of one thousand games and may pass that mark in the near future. It's a well-decorated site, but even the prettiest decorations can't mask the fact that it's the same collection of games we've already seen five times already while putting this list together. When we say there isn't much to pick between the Mega Reel sister sites, we mean you could pick any of them at random and have a near-identical experience.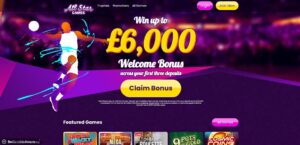 Star Wins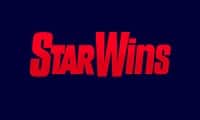 Star Wins is the official online casino of the British tabloid newspaper, the Daily Star. It's not the only member of the Mega Reel sister sites family to have newspaper connections – the official casino of the Daily Express is also on the network. In the case of Star Wins, the casino is decked out in the newspaper's signature red and blue colours and contains traces of its outspoken personality. Visitors are informed that they've arrived at the official casino of "Britain's cheekiest newspaper" and are offered the chance to win up to £6,000 in bonus funds as a welcome promotion. That's a far higher figure than any of the other Mega Reel sister sites and is presumably a result of the newspaper connection. The same x65 wagering requirement still applies, though, so even if you were lucky enough to get the full £6,000 welcome, you'd have to wager £390,000 before any of it became eligible for withdrawal. This casino might be called Star Wins, but forcing players to work with wagering requirements like that doesn't feel like star treatment.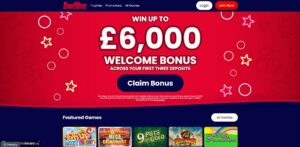 Pirate Slots
We all know that we shouldn't go overboard when we're playing at online casinos, so perhaps a visit to Pirate Slots is a bad idea. On the other hand, who doesn't enjoy a casino site with a good pirate theme? Very few of the Mega Reel sister sites have as much character as Pirate Slots does, with its nautical theme permeating every part of the casino. For a moment, you'll forget that the games in front of you are the same games you've seen at Mega Reel Spins and (if you've been visiting these casinos one at a time) every other member of the Mega Reel sister sites family. Pirate Slots opts for the bonus wheel welcome promotion rather than the mega reel, and so it offers a maximum of 1000% as a matched deposit as its top prize. By this point, you don't need us to remind you of the wagering requirements again. Given that there are so few other differences between the Jumpman Gaming casinos, it makes sense to play at the one with the most entertaining theme, so Pirate Slots is a strong contender for that reason alone.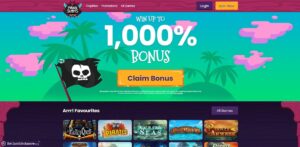 Casper Games
Casper, as everybody knows, is a friendly ghost. He's been entertaining children (and adults) for generations. An official Casper the Friendly Ghost online casino would be a fine thing, but sadly, this isn't it. Instead, it's a ghost-themed casino called Casper Games. It's clearly playing with the intellectual property while remaining different enough to avoid the threat of being sued, which isn't the first time we've seen this approach from one of the Mega Reel sister sites. The cartoonish blue and black graveyard theme of the casino is fun to look at, and even the promotions at Casper Games have been tweaked a little to suit the theme. They might deliver the same rewards, but rather than a Mega Reel or a bonus wheel, Casper Games offers players a "Ghostly Chest" to open when they register an account and fund it with a minimum of £10. Let's hope that your bankroll doesn't go bump in the night while you're playing here.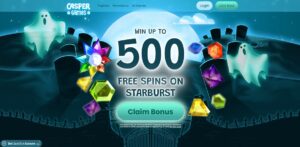 Space Wins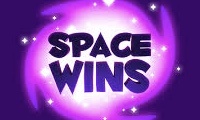 When you're considering whether or not you want to play at a new casino site, it always helps to know whether other players have played and won there. Space Wins tries to reassure visitors by having a constantly scrolling list of recent winners moving across the bottom of its screen. Some of the amounts are impressive, but as Space Wins doesn't tell us when these big wins happened or which games the wins were scored in, it's not as useful a feature as it could and perhaps should be. Space Wins is one of only a handful of Mega Reel sister sites to offer a no-deposit bonus welcome offer, with fifty free spins on (appropriately enough, given the theme) Starburst by NetEnt available to anyone who registers an account with the casino. The space theme is well-realised, but with only around five hundred slots to choose from, it feels like there's a smaller gaming portfolio here than there is at most Jumpman Gaming Limited casinos.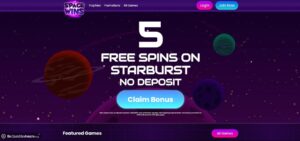 Showreel Bingo
Showreel Bingo looks and sounds like it should be something very different from the other Mega Reel sister sites. The confusing thing about it is that it isn't. It might be called "Showreel Bingo" and there might be a few 60-ball and 90-ball bingo games available at the site, but those same bingo games also exist at almost all the other Mega Reel sister sites we've looked at. The reality of Showreel Bingo is that it's just as heavily dependent on online slots as all the other casinos in the family. Even the Showreel Bingo welcome offer focuses on slots rather than bingo, with the same old bonus wheel promising the same old maximum of five hundred free spins, with the same terms, conditions and caveats attached. If you enjoy the other Mega Reel sister sites and you come to Showreel Bingo hoping for more of the same, you'll be pleased with what awaits you here. If, on the other hand, you come to Showreel Bingo because you want to play in busy bingo rooms, you're destined for disappointment.
Can Mega Reel Spins Be Trusted?

★★★★★
Mega Reel Spins is a 3-star trusted casino.
1. UKGC License

Mega Reel Spins is covered by the licence that Jumpman Gaming Limited holds with the UK Gambling Commission (39175)

2. UKGC Fines

Jumpman paid £500,000 in lieu of a fine in May 2022 after the UKGC identified failures with its handling of AML procedures and social responsibility obligations.

3. Customer Service

The only customer support option at Mega Reel Spins is email, and responses can take up to two days.

4. Trustpilot Score

N/A – Mega Reel Spins has never been reviewed at Trustpilot.

5. Company Location

Jumpman Gaming Limited is based in Alderney.

6. Visible T&C's

All the relevant terms and conditions of promotions at Mega Reel Spins are clearly listed.

7. Social Media Presence

Mega Reel Spins does not have any social media accounts.

8. Number of Sister Sites

There are over 200 Mega Reel sister sites on the Jumpman Gaming Limited network.

9. Games portfolio
Mega Reel Spins has hundreds of slots plus bingo, table games and instant win scratch games. There's no live casino though.
10. Gamstop links

GamStop is one of a multitude of responsible gaming organisations linked from the bottom of the Mega Reel Spins homepage.

Overall SCORE >

★★★

★★ – 3/5 Stars
Mega Reel Spins Review 2023
Mega Reel Spins is like many other Jumpman Gaming Limited casino sites. Casinos on this network tend to offer near-identical catalogues of games backed up by near-identical promotions, with little to make one casino any better than another. In the case of Mega Reel Spins, the site attempts to make a centrepiece out of the bonus mega reel that new players get to spin when they make their first deposit. It's a nice hook, but the same promotion is available at more than one hundred Mega Reel sister sites. Is there anything else about this casino to make it more deserving of your money than its many sister sites? Let's take a closer look.
Mega Reel Spins Welcome Offers
To claim your welcome bonus at Mega Reel Spins, you must first register an account and deposit a minimum of £10. That entitles you to one spin of the "Mega Reel" that gives the site its name. If you're very lucky, the outcome of that spin will be five hundred free spins on one of the casino's most popular online slots (at the time of writing, it's Starburst by NetEnt). Other prizes do exist, though, including far smaller free spins awards and even £10 Amazon vouchers. You're guaranteed to win something, but the thing you win might not be worth much more than your £10 deposit if your luck isn't in. To make matters worse, there's a viciously high wagering requirement of x65 applied to all bonus funds and anything you may win from free spins. When you factor those wagering requirements in, this promotion falls a long way short of being the warmest of welcomes.
Ongoing Promotions
Mega Reel Spins has a way of rewarding players for their loyalty if they're prepared to stick around for the long term. It does this through a series of "trophy" rewards. Almost any action a player might take at Mega Reel Spins can result in the awarding of a trophy. Making a deposit on a day you've never made a deposit on before might unlock a trophy, as might playing a new casino game for the first time. Rewards and bonuses improve in line with the number of trophies a player receives. The long-term objective for all players at Mega Reel Spins is to unlock 200 or more trophies, at which point a player becomes a member of the prestigious "200 Club" and receives top-tier personalised rewards, as well as an Amazon voucher to mark the occasion.
There are other promotions to check out at Mega Reel Spins, too, some of which are seasonal. The casino hosts regular voucher giveaways and has a few unusual rewards, for example, the chance to win a free takeaway from Just Eat. On top of that, there are regular happy hours, plus the chance to spin a special "turbo reel" each time you make a large deposit with the casino. It's possible to claim small rewards often at Mega Reel Spins, but the catch is that the x65 wagering requirement applies to literally everything and takes some of the fun out of it.
Top Games at Mega Reel Spins
Mega Reel Spins hosts close to one thousand online slots. As such, slots take priority at the casino. While there's a limited collection of bingo and table games at the site, slots are the casino's bread and butter and always will be. With so many slots on hand, there's always something new to play, but some slots never go out of fashion. The most popular slots at Mega Reel Spins are well-loved favourites and go as follows.
Starburst: This is, for many people, the greatest online slots game ever created. There are a few reasons why that might be the case. Its outer-space theme and hypnotic soundtrack play a major role, as does the handy pairing of low volatility and an RTP above 96%, thus meaning Starburst should never do too much damage to your bankroll. At the core of the slot's gameplay is a sticky wild symbol that expands every time it lands and offers a free respin every time. There's nothing complicated about Starburst, but no slots game has ever done the simple things better. 
Big Bass Bonanza: Reel Kingdom took the "fishing" formula established by Fishin' Frenzy and pushed it to the next level with Big Bass Bonanza. The idea behind this one is very simple – every time a fisherman symbol lands on the same spin as one or more fish, the player wins something. Some of those fish can be worth more than others, and the slot's volatility might sometimes be an issue, but the RTP of 95.67% is fair, and anyone who's ever been fishing appreciates that you sometimes have to be patient if you're waiting to land a big one. 
9 Pots of Gold: This slot was released by Gameburger Studios in 2020 and went on to become more popular and influential than its designers probably expected it to be. It's quite a gentle and traditional Irish-themed slot, but the way it offers massive jackpot prizes for landing multiple scatter symbols turned out to be a popular idea. It's since been copied by several other providers, thus creating a whole new sub-genre. Even if you can't coax out scatter symbols, you're guaranteed a multiplier of at least 2x every time you trigger free spins, so it's possible to collect wins that way instead. RTP in 9 Pots of Gold is 96.24%, with average volatility. 
Deposits and Withdrawals
Mega Reel Spins could do better with the payment and withdrawal methods it offers. As of the time of writing, the only ways to make deposits with this casino are through Mastercard or Visa debit cards, Paysafe voucher cards, or PayPal. Some players may also be able to make deposits through their mobile bills, although not all networks support such transactions. The only withdrawal methods are debit cards or PayPal, which feels restrictive by modern standards. To make things worse, we've become accustomed to PayPal withdrawals being instant, but Mega Reel Spins doesn't work that way. If you ask for a withdrawal from this casino, you'll begin a 72-hour pending period, after which funding your account might take up to another 72 hours. It's too slow, and it's behind the times.
Customer Services
This is another area where Mega Reel Spins struggles, but only in the same way that all of the Mega Reel sister sites struggle. Jumpman Gaming Limited casinos tend not to offer live chat or telephone support, thus leaving players to either root through the FAQ section or send the casino an email. Depending on how busy the customer service team is, getting a response to an email might take up to two days. That's borderline unacceptable by the standards of the 2020s, and extremely frustrating if you're having withdrawal issues.
Mega Reel Spins – The Verdict
There are too many flaws at Mega Reel Spins to call this a great casino. The site doesn't have enough deposit or withdrawal options, provides a low quality of customer support and imposes ridiculously high wagering requirements. The same things are true of almost all Jumpman Gaming Limited casinos, but that doesn't make them any more acceptable. If everything goes smoothly and you're happy waiting 3-6 days for withdrawals, you'll have fun at Mega Reel Spins. If you'd rather get your money faster and have the comfort of knowing customer support is readily available at any time, play somewhere else.