Monster Casino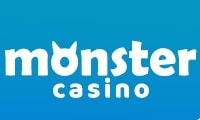 Monster Casino sister sites include Hot Streak, Royal Valley Casino, Jackpot Strike, Pots of Luck and many more.
Monster Casino (monstercasino.co.uk) is operated by ProgressPlay Limited of Kolonakiou 26, Office No.18, Agios Athanasios, Limassol, 4103, Cyprus.
Sites like Monster Casino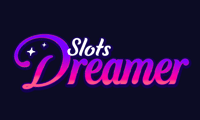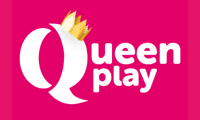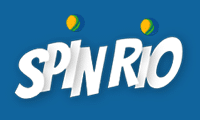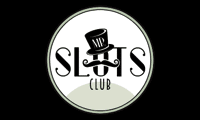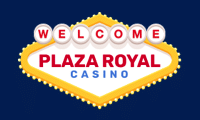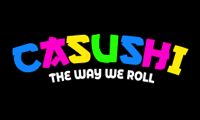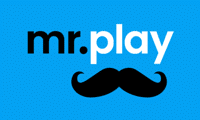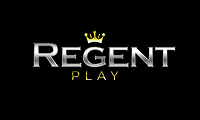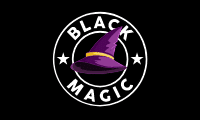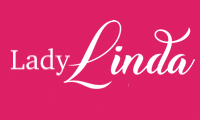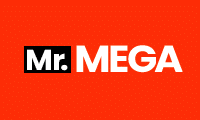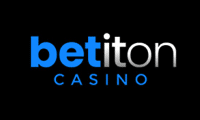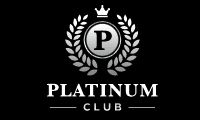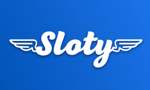 Monster Casino Sister Sites 2022
Vegas Wins
Vegas Wins is one of several dozen white-label Monster Casino sister sites run by Grace Media in conjunction with third-party companies. It takes an "on the nose" approach to setting a Las Vegas theme, with a gaudy neon logo and a blurry image of the iconic Vegas skyline in the background. Pride of place on the Vegas Wins homepage is given to the welcome offer, which changes from time to time but can usually be relied upon to be generous. Vegas Wins does its best to provide a full platform of casino services, starting with online slots and then moving through scratch cards and instant win games to a busy live casino and a smaller collection of mobile-optimised games. The presentation is a little blocky, but it's a perfectly serviceable online casino.
Jackpot Mobile Casino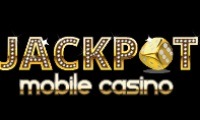 Jackpot Mobile Casino is such an antique idea by modern casino standards that it's a surprise to see it's still running. This is another one of the white-label Monster Casino sister sites, and one that was created with a very specific purpose in mind. Although it's more or less a given that any modern casino site will run just as well on a mobile device as it would on a laptop or desktop, this wasn't always necessarily the case. Full-sized casinos – and some of the games on them – sometimes struggled to perform on smaller devices, so sites like Jackpot Mobile Casino were necessary so people had a way of playing while on the move. That era is long gone, but some of the better "old-school" mobile casino sites keep on ticking. Jackpot Mobile Casino is very much still alive, so we can assume that this is one of them.
Awesome Spins
Awesome Spins makes it three white-label Monster Casino sites in a row operated by Grace Media Limited, but there's a good explanation for that. Aside from creating and operating casino sites of its own, Grace Media likes to buy casinos from other casino network companies. Its biggest acquisitions have come from Nektan, which has almost completely got out of the casino operation game to focus on making slots and casino games instead. There are well over 100 white-label sites that have been acquired this way by Grace Media. Awesome Spins is one of them, and it's one of the most online slots-focused of the whole set. There's even a whole "welcome slots" section for people who are new to the hobby so they can ease themselves in before tackling some of the bigger, more complex modern-age slots. If the idea of playing online slots or at online casinos is still quite new to you, Awesome Spins might be worth a look.
Jungle Spins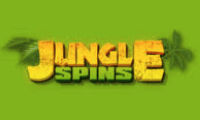 This Monster Casino sister site is set in the jungle, but you probably won't find yourself screaming, "I'm an online slots player; get me out of here." Jungle Spins welcomes people with up to three hundred spins on a selected range of its well-curated online slots selection, which might look a little familiar if you've come to the casino site straight from Awesome Spins. When Grace Media Limited offers white label services to third parties, it also offers a template. It's very obvious that the same template has been used for both sites. That's not to say that there aren't any differences between them, though. Obviously, the theme is different, but the promotions at Jungle Spins probably have the edge on the promotions at Awesome Spins as of the time of writing.
Royal Valley Casino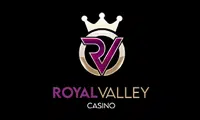 If you were to visit these Monster Casino sister sites in the same order we've listed them, you would probably begin to notice a recurring theme by the time you arrived at Royal Valley Casino. This is yet another use of the now-familiar Grace Media Limited template. The range of online slots and live dealer games is identical, the user-friendly "welcome slots" are still there, and there's a passing similarity to the promotional graphics. That being said, Royal Valley Casino does a slightly better job of setting the tone than the previous two casinos we've looked at. The purple and black colour scheme makes Royal Valley Casino feel like a luxury casino and suits the somewhat minimalist nature of the design. You won't find anything here that you wouldn't find at most of the other Grace Media white label casinos, but it's easier on the eye than the majority of them.
Jackpot Strike
We're eventually going to run out of things to say about Monster Casino sister sites that use the same basic template, but not quite yet! Jackpot Strike is more of the same but uses a futuristic city skyline as a backdrop and attempts to mark itself out as "different" by focusing on slots that have large jackpots. It still has the same range of slots as its siblings, but by drawing attention to those with the highest potential payouts and making a selling point out of them, it focuses on a different kind of player. Jackpot Strike appeals to the high rollers – the players who don't mind taking on a slot with a lower RTP because there's a massive jackpot there on a hook for them if they're lucky enough to get a shot at it. It's as user-friendly as all the other Grace Media Limited casinos, but the fruit hanging from its reels somehow seem a little juicier.
Red Spins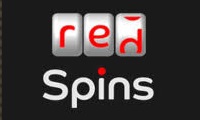 Red Spins immediately looks different to the majority of Monster Casino sister sites. The buttons are in different places. The menu options are different. There's a VIP reward area for players who stick around for the long term and call Red Spins home. True, there might not be much of a theme at play here apart from the fact that everything is very red, but using a different approach means that Red Spins feels like something new. Although the word "spins" is right there in the title, online slots aren't really the focus of Red Spins' operations. Only one page of the site is dedicated to slots, whereas far more space is given to a large live casino and individual areas for roulette and blackjack. If you're using a phone from the dark ages of mobile gaming, it might please you to know that there's a mobile area full of slots and games purpose-built for smaller screens.
Fortune Frenzy
How would you design the homepage of a website if the job of that homepage was to persuade as many people as possible to sign up and play online slots? Would you pack it full of the best online slots and casino games you have at your disposal, or would you present people with a wall of text to read instead? If you'd go with the first option, you're the same as the designers who worked on all the other Monster Casino sister sites we've looked at so far. If, on the other hand, the second option feels like a better bet, you're like the designers of Fortune Frenzy. Not featuring a single slot or casino game on the homepage seems crazy to us, but the casino wouldn't still be online if it didn't get any trade, so who are we to argue with the methodology behind it? Fortune Frenzy is clearly a casino with its own way of doing things, so if you like to go against the crowd, give it a shot.
Plush Casino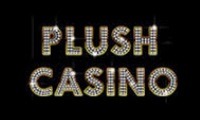 "Plush" is a word that's often interchangeable with "luxury." If you have a "plush" cushion, it's better than a regular cushion. The same goes for pillows. Does the same also go for online casinos? That's what Grace Media is trying to find out with this fancy Monster Casino sister site. From the diamond-studded logo to the warm, dark-red colour scheme and theatrical curtains, everything about Plush Casino is designed to make it feel like more than another run-of-the-mill casino site. We think the standard Grace Media template has been employed again at the site, but Plush Casino does such a good job of disguising it that we can't say for certain. Card games and live dealer tables are every bit as important as slots at this site, so if throwing down a triumphant hand of cards is the pinnacle of casino fun for you, Plush Casino will be happy to accommodate you.
Slotty Slots
The meeting in which the name "Slotty Slots" was decided upon as the name of this Monster Casino sister site can't have taken very long. The web design session that resulted in its appearance probably didn't take much longer. Slotty Slots – which we must admit is a catchy name even if it is a little basic – has a design straight out of the 2010s. All of the content is squeezed into the middle of the screen, which is the way web designers tried to optimise things for mobile display before universal web coding came along. Web design concerns aside, though, Slotty Slots delivers what it sets out to with an impressive collection of online slots, including souped-up versions of well-loved classics like Fishin' Frenzy Megaways. Slotty Slots is hooked up to more than one progressive jackpot – some of which have to be won each day – so jackpot hunters may want to give this a look even if it isn't the prettiest thing to look at.
Can Monster Casino be trusted?

★★★★★
Monster Casino is a 3 Star trusted casino.
1. UKGC License

Monster Casino is covered by UK Gambling Commission licence 56784, held via Grace Media Limited.

2. UKGC Fines

Grace Media Limited has never found itself on the wrong side of regulatory action from the UKGC.

3. Customer Service

Live chat at Monster Casino is open 24/7 and there's also an email address, but no telephone support.

4. Trustpilot Score

Monster Casino has been reviewed over 70 times at Trustpilot, but holds a woeful rating of 1.4 out of 5.

5. Company Location

Grace Media Limited is based in the centre of Manchester, UK.

6. Visible T&C's

All promotions offered by Monster Casino come with their full terms and conditions in view.

7. Social Media Presence

The Monster Casino Twitter account posts sporadically. We can't find any Monster Casino social media accounts elsewhere.

8. Number of Sister Sites

There are over 100 Monster Casino sister sites operated by Grace Media Limited.

9. Games portfolio

Monster Casino offers over 500 online slots from various providers, plus live games and instant win scratchcards.

10. Gamstop links

There's a Gamstop logo in the Monster Casino footer.

Overall SCORE >

★★★

★★ – 3/5 Stars
What are players saying about Monster Casino?
Here are our condensed / readers digest summaries of recent player reviews of Monster Casino.
24-Feb-2022 by Andrew:
This casino is a joke. Strangely enough, they have no issue letting you deposit money but then make you jump through hoops to take it out again. Whoever runs this site is morally bankrupt. – source: TrustPilot
20-Feb-2022 by Andre:
I joined because they promised me a welcome offer, but the free bets were never added to my account. – source: TrustPilot
10-Feb-2022 by David:
A warning to you all – do not trust this casino. Everything they do is a scam. Their no deposit bonus offers are fake and they pay Google to come top on search results. You don't find out there's no offer until you've signed up. – source: TrustPilot
28-Jan-2022 by Lyndon:
Don't waste your time coming here, the site never works. It always says "internal server issue." You never see problems like these at other casinos. – source: TrustPilot
10-Dec-2021 by Anne:
I've been waiting weeks now for a withdrawal. All my emails to customer services are met with the same response, I don't think they even read what I write. This casino is unhelpful, unresponsive, and has basically stolen my money. – source: TrustPilot

07-Feb-2021 by Mark:
It is the worst casino I have the opportunity to play on. The customer support is trash. They took ages to reply and verification was just troublesome, for the lack of a better word – source: TrustPilot
23-Jan-2021 by Tracy:
This website is a scam. They will take your money and will not pay you at all. Stay away and don't waste your money and time here. – source: TrustPilot
13-Dec-2020 by Jacqueline:
The games kept crashing so I tried to contact their support team on weekend but the same answer kept popping on the live chat. After a few days, an agent reached to me and solved the issue. – source: TrustPilot
12-Jan-2020 by John:
Monster Casino is actually laughable. I used 20 spins and did not win a single penny, and the staff is not responding to my messages at all. – source: TrustPilot
11-Jan-2020 by James:
I turned a 5 euro bonus to 250 euros but when I asked for payout they paid me 5 euros. They said there were no winnings recorded on my account. – source: TrustPilot
11-Apr-2019 by Mark:
It is a great casino. I enjoy playing here. The layout is good looking and the withdrawals are high. Verification also takes no time at all. – source: AskGamblers
10-Apr-2019 by Sandra:
The only issue I have is that the wagering is on the high side but everything else is good. The slots are great and I never get bored playing on it. – source: AskGamblers
02-Jan-2019 by Susan:
The majority of the games I like are not available at this casino and the wager requirements are the worst. I did not enjoy playing here and will be closing my account. – source: AskGamblers
Monster Casino Review 2022
The word "monster" has become a byword for "huge." When we see the name "Monster Casino," we're naturally inclined to think about a massive casino stuffed to the brim with outstanding online slots, an expansive live dealer section, and all the promotions that we'd expect to see in a casino that thinks of itself as being part of the big time. Does Monster Casino, which has been online since 2017 and is operated by Grace Media Limited in Manchester, live up to that billing? It's a dual-licence casino with licences in both the UK and Malta, and it comes with a sportsbook to go with its general casino platform, but does it keep the big-time feeling going with the quality of its promotions and its standards of customer care? Here are the facts that will help you to decide.
New Players Welcome Offers.
The welcome package at Monster Casino would be worth up to £1000 in bonus funds – but only if you have the bankroll to reach that figure. Bonuses are available on a new player's first five deposits with the site for a lasting warm welcome, but the deposit made has to be a minimum of £20 each time. After making their first deposit of at least £20, players receive fifty free spins on the legendary Book of Dead slot. Second deposits are matched at 25% up to a limit of £200, and third deposits are handled the same way. There's a big boost available on fourth deposits, which are matched at 25% up to a cap of £600, and then fifth deposits come with fifty free spins on Starburst. All bonuses and free spins expire within seven days if they're not used and come with a wagering requirement of x50. That requirement is significantly higher than the industry average.
A smaller welcome offer is available for players who don't care about the slots or casino games and simply want to bet on sports. It has nothing like the same potential, though, amounting to just £30 in free bets in return for a £10 deposit.
Monthly Promotions
There's a fairly long list of promotions at Monster Casino, topped with a "rewards programme" aimed at providing players with a reason to keep coming back and spending money at the site. The rewards programme sees players tasked with "missions," which might involve playing a certain game, logging in on a certain today, or completing a certain activity. Completing those "missions" sees players move up reward levels from one to tour, with rewards increasing at each stage. No further details about the rewards are given at the site – players only get to find out what they are once they've completed their missions – but it's reasonable to assume that they'll contain perks like free spins and matched deposits.
Almost every day of the week comes with an associated perk at Monster Casino, whether that perk is "Super Sundays," "Friday Points Boosts," "Saturday Spinners," or something else, so you'd be very unlucky if you logged into Monster Casino and didn't find at least one usable promotion waiting for you.
Pros and Cons
We'll start with the pros, the biggest of which is the range of promotional offers at Monster Casino. From a welcome promotion that could be worth up to £1000 to a long-term reward scheme and a set of incentives aimed at making every day of the week interesting, Monster Casino seems to have all of its bases covered and covered well. This is a good-looking, well-designed casino site backed by a major casino network company and stacked with great games.
Despite what we just said, though, the promotions could also be seen as a downside. The welcome offer looks a lot less friendly once you realise that it comes with an x50 wagering requirement attached. That's far higher than the industry average. Monster Casino could also be doing a lot better with withdrawal processing turnarounds. Even PayPal withdrawals can take up to seven days to reach your account, and there's no valid excuse for that in this day and age.
Featured Slots and Casino Games
Unusually for an online slots website or a casino of any kind, Monster Casino doesn't have a "featured slots" section. It simply lists a range of slots and invites you to browse through them. This isn't necessarily the most user-friendly approach because it means players have no way of knowing what's new, what's old, or what the theme of a slot is, but at least it makes for a varied experience. The slots that are currently listed first in the Monster Casino archive are:-
Banana Split: You'll always do well with an online slots game themed around a desert that so many people love. There's a play on the word "split" here, though, because reels can be split during the bonus features to create two sets of identical symbols and double up the potential of big wins. It's a slot that quite literally looks good enough to eat and is provided by Epic Industries with an RTP of 96% and lower than average volatility. 
5* Knockout: This slot, which comes from Northern Lights Gaming, aims to give you the feeling of being on a glitzy television game show. No fewer than four sets of mini-reels are positioned beneath your standard 5*4 set, and what's happening on those mini-reels will determine your multiplier and whether or not you have any free spins to play with. Each star symbol that lands on the reels is collected, and once you have enough stars, free spins begin. 5* Knockout comes with 96.09% RTP and has surprisingly average volatility for a slot that looks so complex. 
Dynamite Digger Eureka: It takes a lot to make a slot with a mining theme looks cute, but this online slots game is Eyecon, and they somehow manage to achieve that effect with almost everything they release. Everything about the appearance of this 95% RTP slot tells you that it's a basic creation, but then suddenly avalanche wins kick in, and you realise that it, like the mine in the background, has hidden depths. It's not a lot that's likely to make a lasting impression, but it's entertaining despite its comparatively low RTP. 
We've already covered the fact that Monster Casino has a sportsbook to offer, but it also offers live game show and table games, scratchcards, and virtual table games to round out its portfolio. 
Deposit and Withdrawal Methods
We mentioned our disappointment with withdrawal turnarounds at Monster Casino when we were discussing the casino's pros and cons earlier on, but here's the full picture. The number of payment options available at the site is actually pretty good. As you'd expect, you can use Visa, Mastercard, or Maestro debit cards to make payment. You can also use your Neteller, EcoPays, or PayPal e-wallet, or the Trustly bank transfer service. In terms of range, Monster Casino does well.
Here in the 2020s, players are accustomed to fast withdrawals if they're using an e-wallet or similar service. Monster Casino insists on a processing time of one business day before any withdrawals are issued, so there's no chance of getting your money instantly. After the single day of processing, debit card withdrawals might then take between three and seven business days to reach you. Even PayPal withdrawals could take up to seven business days, which is practically unheard of. Trustly and EcoPayz take three business days. Neteller is the fastest method available but is still comparatively slow at one day's processing and one day's transfer for 48 hours in total. Overall, Monster Casino lags behind the top runners in this respect.
Customer Support and License
There's no way to speak to customer support agents at Monster Casino over the phone. You can email them, though, and live chat should be available 24/7 unless every operative is busy with other customers. The site's FAQ section is fairly comprehensive, so you may be able to find what you're looking for in there.
Monster Casino is licenced via Grace Media Limited with the UK Gambling Commission (56784), and the Malta Gaming Authority (MGA/B2C/231/2012)
The Verdict
Monster Casino is, overall, a fairly good online casino and slots website. It's enhanced by the presence of its sportsbook, and its range of promotions brings excitement throughout the week and month for players that come here often. Unfortunately, though, there are a couple of elements here that can't be considered customer-friendly. The first is the wagering requirement of x50 on bonus funds, which is far too high. The second is that the casino might take an entire week to get a withdrawal to you, even if you use a modern method like PayPal. That shouldn't be the case, and it's something Monster Casino should improve upon if it wants to catch up with the industry leaders at the front of the field.
About Monster Casino
Monster Casino has only been around since 2017, but its story is already quite long in a narrative sense. When it made its debut on the internet, it did so as a Nektan site. Back then, Nektan was one of the biggest operators in the business and ran dozens of successful casinos and online slots websites not only in the UK but also further afield. As you'll already know if you've read the above review, that's no longer the case. Nektan is no longer the operator of this casino; Grace Media Limited is. Even that doesn't tell the whole story, though.
When Nektan stopped trading in the UK, every single one of its casinos became available for sale. Some of them didn't find a buyer and have subsequently closed down. A significant chunk of the up-for-grabs websites was picked up by Grace Media Limited, though, and Grace Media runs them as a white-label operation. That's a common approach from this casino network company, which has well over one hundred white label casinos under its umbrella. When we describe a casino as being "white label", it means it's run by someone other than the "name on the door" from a licencing point of view. Even in this respect, Monster Casino is not like most other casinos. There are two names on the door – Grace Media Limited and Progress Play Limited. Both of them have a say in the running of the site, both of them are considered "owners" by the Gambling Commission, and both of them cover the site's gambling activities with their respective licences. It's very rare to see two big-name casino network companies working together like this – especially on a site that isn't generally thought of as a big hitter in the UK scene – but it does happen occasionally. Monster Casino is proof of that.
What Happened To Nektan?
If you've read this far, you might be wondering what happened to Nektan Plc. After all, we told you that they were once one of the biggest casino operators in the UK, and now they don't trade in the country at all. There are several reasons for that, and the short answer is that if it were up to Nektan, they would probably still be active and trading in the UK.
In April 2021, the UK Gambling Commission suspended Nektan Plc's licence to offer remote gambling services. This effectively made it impossible for them to offer gambling services over the internet and forced their hand when it came to the sale of their sites. This followed on from Nektan entering administration in April 2020 after getting into financial difficulties. The verdict of the UK Gambling Commission – which described Nektan as "unfit" – essentially ended Nektan's existence. It was a sad ending for a company that had, until 2020, been a constant success story after launching in 2011 with sites like Monster Casino, PlayUK.com, and Jackpot Mobile. At one point, the company traded on the London AIM Exchange. Now it doesn't trade at all.
As we covered above, Grace Media Limited was the biggest beneficiary of Nektan's woes. It picked up the company's B2C assets for a cut-price £200,000. Had Nektan been able to continue trading, the company would also have received monthly fees related to this divestment. Unfortunately (or, from Grace Media's point of view, fortunately), this isn't the case.
The Monster Casino Blog
There isn't much else to report about Monster Casino. It doesn't advertise itself on television or YouTube. It doesn't sponsor anybody or anything. It doesn't even post on social media all that often. The last couple of years have been very turbulent for this casino brand, so it's taking the time to lick its wounds, allow the dust to settle, and then gear itself up for another tilt at trying to make it to the top.
You can't hear the "voice of Monster Casino" in advertising, but you can read it on the casino's on-site blog. The colourful blog is updated with a couple of new posts every month, and they can be considered general interest browsing for anybody who has a passing interest in the casino industry. Topics covered include a list of books that might help you pick up roulette tips, the most popular online casino games in history, myths about casinos that far too many people believe, and specialist guides to blackjack and poker techniques. There isn't necessarily anything here that you wouldn't also find at another casino site, but the blogs are well written and might help to pass the time if you have nothing else to do.
Overall, Monster Casino is a quiet casino with a big platform. It might not shout about it – which is odd for a monster – but it lets the games and promotions speak for themselves.