Mountberg B.V. Casinos
Mountberg B.V is a casino network company with nine active sites. The Mountberg casinos are Kahuna Casino, Evolve Casino, Royal Rabbit Casino, Sticky Wilds Casino, Jack 21, Lucky Luke, Viggo Slots, Mucho Vegas Casino and Stakes.
Mountberg Limited is based at Fransche Bloemweg 4, Curacao. 
NONE OF THE MOUNTBERG B.V. CASINOS ARE AVAILABLE IN THE UK. TRY ANOTHER CASINO FROM THE LIST BELOW. 
Similar to Mountberg Limited Casinos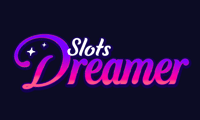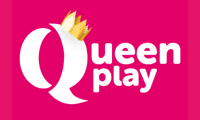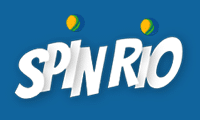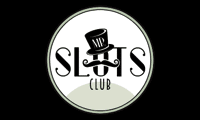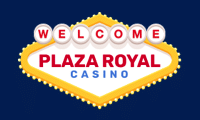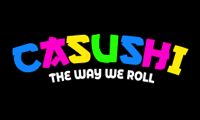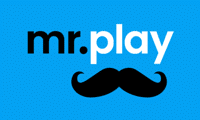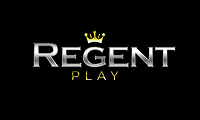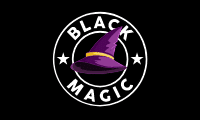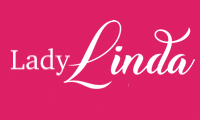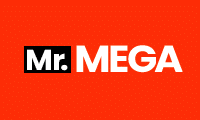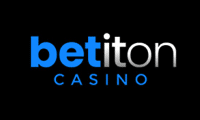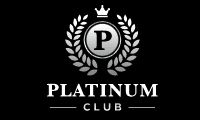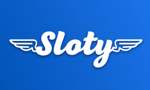 Top Mountberg Limited Casinos 2022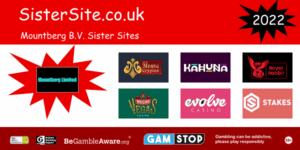 Mountberg Limited, also known as Mountberg B.V., is one of many casino network companies based in Curacao. The companies that are based and licensed in that part of the world don't enjoy the best reputation, and neither does the regulator that provides them with licences. In our view, casinos that operate under a Curacao licence can't be relied upon to treat customers fairly. That's why we recommend that you don't play at any of these casinos, and instead choose a different casino from the list above.
UK players are best protected when playing at casinos covered by a UK Gambling Commission licence. 
MonteCryptos Casino
The Count of Monte Cristo is one of the best-known and most-loved French novels of all time. It's been the inspiration of many a film and is also the inspiration of this casino website. As you may have guessed by the name, the site is open to players who like to use cryptocurrencies when they gamble. In keeping with the theme, the casino is presented in the classic style with an elaborate-looking ten-stage VIP reward program that offers enormous value at the higher levels. New "missions" (promotions) are added to the casino every day as older ones are withdrawn. The site appears to be busy and with a multi-layered VIP scheme it provides players with a reason to stick around for the long term, but the lack of a UKGC licence means that it's a bad idea for UK-based players to play here no matter how appealing it might appear to be.
Kahuna Casino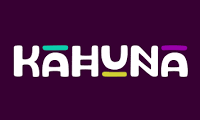 We've seen a few Hawaiian-themed online casinos in our time, but not one that looks like this. We've come to expect Hawaiian casinos to take the theme of summer and run a mile with it, but Kahuna Casino opts for more subdued purple and blue tones. The darker colours don't seem to have upset the cute tiki characters, who go about their business with big smiles on their faces. The casino offers a different promotional offer for each day of the week, with free spins on Wednesdays and matched deposits on Mondays. You also get an unspecified monthly prize from the casino if you're a regular player, which could be something as simple as a few free spins or perhaps something you might be able to use in real life, like Amazon vouchers. It's a classy-looking casino, and one of the picks of the Mountberg Limited range.
Royal Rabbit Casino
The rabbit mascot of the Royal Rabbit Casino website wears a crown and looks a little smug. Maybe that's because it's just banked the big welcome offers at this casino site. It issues a new bonus offer every day "by royal decree," and the site as a whole promises enhanced cash rewards every week. Pragmatic Play's "Drops and Wins" slots are available here and offer a top prize of three million pounds. Slots are the order of the day, but if you tire of them, there's a live casino including games like Mega Ball and also some virtual sports to bet on. The "a new promotion every day" idea appears to be popular across the entire Mountberg B.V. range and must get stale eventually as there are only so many types of promotion that an online casino can offer, but it keeps things interesting for players.
Mucho Vegas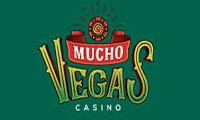 It was a big year at Mucho Vegas casino in 2021 because the site celebrated its fifth anniversary with some special promotions and bonus offers. The year is over now so it's no longer a special time at Mucho Vegas, but there are enough promotions at this Mexican-themed casino to ensure that it's still worth visiting, even if you missed out on the anniversary celebrations. The welcome bonus at Mucho Vegas can be worth up to five thousand pounds if you max out your allowance each time you deposit, and the free spins incentives are refreshed and revised on a week to week basis. Expect all the sights and sounds of a Mexican-themed casino and a smattering of the best Mexican-themed slots from providers around the world.
Evolve Casino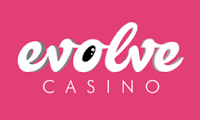 Pink and blue really shouldn't work as a colour combination, and yet Evolve Casino manages to make it look good. The promises it makes on its scrolling set of bonus offers on the homepage are a little vague, but we get the impression that cashback is the general theme of what's on offer to members. This casino's motto is "mission: possible," so it's one for the optimists. VIP members get personal account managers, higher withdrawal limits, and access to VIP events that happen in person as well as online. The total number of casino games available here is close to five thousand. It would be hard to beat that level of choice and variety and we can't argue that the site doesn't have games from the best providers in the business – it's just a shame that it doesn't have a UKGC licence. This is a casino that would likely do well with UK players, so the opportunity is there if Mountberg B.V. decides to branch out and apply for a UK licence in the future.
About Mountberg B.V.
The full history of Mountberg Limited, which also trades as Mountberg B.V., is complicated. That's nothing new for a casino network based in Curacao, but Mountberg Limited's history is complicated even by those standards. The current incarnation of the company, which is Mountberg B.V., has only existed since 2020. However, that incarnation is not the company's first. The Mountberg Limited name essentially disappeared after a very damaging and embarrassing data leak in early 2019. As was reported widely in the press at the time, there was a huge data leak that included listings for more than one hundred million bets. Among the details leaked were the name, address, and partial credit card number of each player who'd registered for an account at a Mountberg Limited casino. Bet amounts were also listed, as were the various email addresses of the people making the bets.
While Mountberg Limited wasn't specifically blamed for the leak, it was noted that most of the affected casinos belonged to the company, which was, at the time, based in Cyprus. Nobody at Mountberg made a public comment about the matter, but the original Mountberg Limited was quietly wound down and replaced by Mountberg B.V. during the twelve months that followed. Its new license, held in Curacao, was granted on August 14th that year. The company's registration data notes that Mountberg BV is owned by Xecutive Corporate Management B.V., but finding information about them is no easier than finding information about Mountberg B.V.
Another company called Mountberg Ltd exists in Cyprus with an office in Nicosia and acts as a "Merchant of Record" for Mountberg BV," but isn't thought to be identical to the company that was caught up in the Mountberg Limited data leak incident. It's probably fair to assume that most of the people involved in the running of Mountberg B.V. were also involved in the running of Mountberg Limited, but with the company making so little information publicly available it's impossible to say for sure. The company's key markets appear to be New Zealand and Australia.
GNG Affiliates
Aside from operating eight online casinos, Mountberg B.V. also seems to operate an affiliate scheme called GNG Associates. This is a conclusion that we've reached by examining several of the Mountberg B.V. casino websites and following links to their affiliate scheme. In every case, we're taken to gngaffiliates.com. On the affiliate website, potential affiliates are invited to promote all of the casino brands individually as they have "unique storylines" and promise tailor-made deals for each affiliate with "VIP" and "platinum" options for those who do especially well at promoting or referring. Other benefits promised to affiliates include lifetime deals, custom reporting, and transparency within that reporting. Identifying the owner of the website is impossible. There's no contact information listed anywhere – not even an email address, and not even in the full terms and conditions. Despite that, the testimonials page is full of tributes from affiliates who've enjoyed working with GNG affiliates. Some of them, though, refer to the company as "Scandy Partners," which suggests there may have been a semi-recent name change.
Were it not for the data leak incident – which, by all accounts, was unfortunate rather than malicious – Mountberg's name might never have appeared in the press at all, and that appears to be the way the company wants it. It's certainly not unusual for a Curacao or Cyprus-based gaming company to avoid the spotlight, and it's not fair to expect Mountberg to be any different.
What are players saying about Mountberg Limited casinos?
Here are our condensed / readers digest summaries of recent player reviews of Mountberg Limited casinos. Please note that these reviews are no longer updated as the Mountberg B.V. casinos are not available to players in the UK.
13-Sep-2021: MonteCryptos Casino by Madona:
The website isn't particularly appealing, but the collection of games is. Promotions are also exciting, however some of them might be difficult to complete. I mostly stick to the happy hour and free spins bonuses, although I do enjoy the Count's Treasure Hunt. – source: AskGamblers
31-Aug-2021: Kahuna Casino by Martin:
I like how the deposits are usually made quickly. You don't even have to exit a game if you need to make another deposit. The games appear to be fair, and there is a wide variety available. – source: AskGamblers
22-Aug-2021: Evolve Casino by Robert:
I've been playing here for 6 months and am satisfied for the time being. I took advantage of the welcome offer, and everything went well. It is possible to win and withdraw quickly and easily. – source: AskGamblers
14-Apr-2021: Evolve Casino by Andrew:
They handle all of their players with care. Their casino is really easy to access and they put a lot of effort into upgrading their new games that they acquire. They have a mind-bogglingly large selection of fantastic games. – source: AskGamblers
25-Nov-2020: Royal Rabbit Casino by Aron:
I play at various casinos, but this is my go-to when I want to try out some new games. The game collection is enormous, and sometimes I don't even get to the bottom of the list. When it comes to any game-related concerns, support was also quite helpful. – source: AskGamblers
22-Oct-2020: Royal Rabbit Casino by Chandler:
Good design with a wide range of games. There are several payment options. They also have fantastic providers and a professional operator, so you can be sure of a secure payment method and safety. I was a victim of their KYC since it took them a week to verify a gambler. – source: AskGamblers
29-Jul-2020: Play CF Casino by Jordan:
You can only win 10 times the remainder of the money in their pocket win casino and they have many days to pay + the deposit money + bonus must spend to it is incredibly small possibility for players to win. – source: AskGamblers
21-Feb-2019: Mucho vegas by Rocky:
I've been playing for a month and I appreciate how all of the games operate well and load swiftly. In comparison to other casinos, the win percentage is rather high. The one thing I don't like is that when I leave a game, the casino seems to sign me out. – source: AskGamblers
15-Feb-2019: Casino Gym by Elle:
On the 13th of February, 2019, I won a total of 1000 Euro. Was pleased by the vast variety of games but now I have to report that you cannot browse the site and I will most likely never see my profit. It frustrates me today Because I had already paid generously. – source: AskGamblers
30-Jun-2018: EatSleepBet Casino by Mona:
There are several games available from all providers. Good bonus, excellent payment choices, and a user-friendly mobile site. It appears to be fair as well, since I have taken several excellent victories here. The design is poor and appears old. – source: AskGamblers
 Mountberg B.V Casino Reviews
The purpose of this page is to give an overview of Mountberg B.V. as a company. If you're looking for specific information about any of the Mountberg B.V. casinos, you might prefer to read our individual reviews of each of the company's casino sites. You'll find them all here, so click the thumbnail of whichever casino you're interested in to be taken to its dedicated page.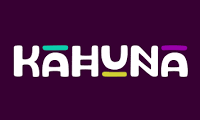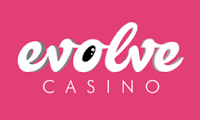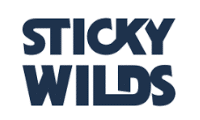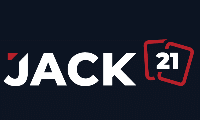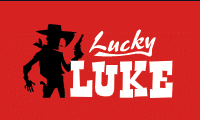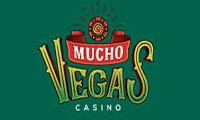 Full list of Mountberg B.V. Casinos 2022
The following is a complete list of all the casinos that are currently active on the Mountberg B.V. casino network. We stress again that these casinos aren't covered by a licence from the UK Gambling Commission, so we do not endorse the idea of either joining or playing at any of the sites.
MonteCryptos Casino (montecryptoscasino.com)
Evolve Casino (evolvecasino.com)
Royal Rabbit Casino (royalrabbitcasino.com)
Mucho Vegas Casino (muchovegas.com)
Kahuna Casino (kahunacasino.com)
Eat Sleep Bet (eat-sleep-bet.com)
Sticky Wilds (stickywilds.com)
Jack 21 (jack-21.com)
Lucky Luke (luckyluke.com)
Viggo Slots (viggoslots.com)
Stakes (stakes.com)