Mr Green Casino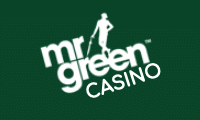 Mr Green Casino sister sites include William Hill, William Hill Vegas and William Hill Casino.
Mr Green Casino (casino.mrgreen.com) is operated by Mr Green Limited from Level 7 Tagliaferro Business Centre, High Street, Sliema, SLM 1549, Malta.
MR GREEN CASINO IS NOW PART OF THE MAIN MR GREEN WEBSITE.
Sites like Mr Green Casino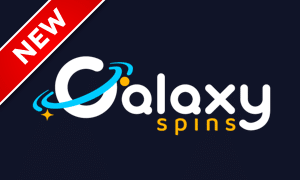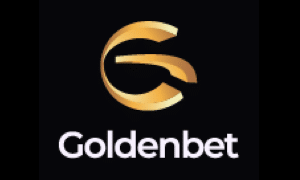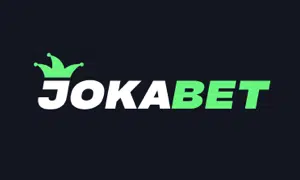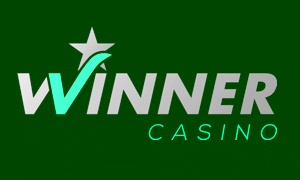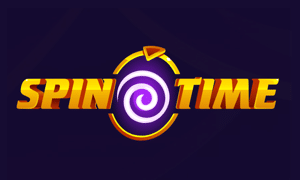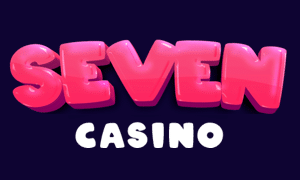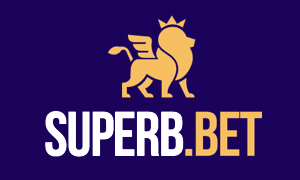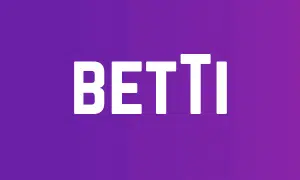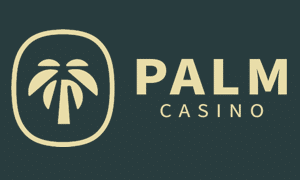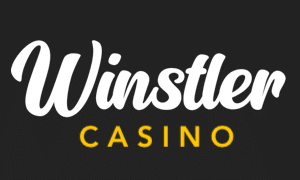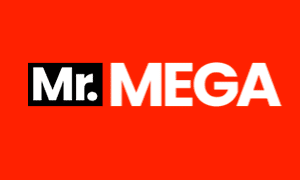 Mr Green Casino Sister Sites
Important note: When Mr Green stopped offering sports betting in early 2023, the casino was the only part of the Mr Green brand left standing. As such, Mr Green Casino is no longer a standalone brand – it's become the main brand. You can find all the latest information about Mr Green on our dedicated Mr Green page. This page is no longer updated. 
Mr Green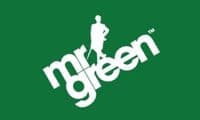 The most obvious of the Mr Green Casino sister sites is Mr Green itself. We expect that most of you know that already, but just in case you're new to the brand, here's the info. The casino section of Mr Green is just one aspect of a much larger site. Mr Green Casino is the part of the site that players come to for all the latest slots, jackpot games, table games, live dealers and interactive games. Mr Green is a "full service" casino that also offers sports bets, esports bets, Keno, and an expanded range of table games, including online poker tournaments.
Mr Green was once a standalone brand under European ownership, but that changed in 2020 when the successful website and trading style was purchased by the William Hill Group. Given that the brand's mascot is a man in a bowler hat, becoming British seemed like a match made in heaven for Mr Green. Before the company and its staff could even adjust to being in new hands, though, the William Hill Group was sensationally purchased by the 888 Group in a multi-billion pound deal in 2021. Not only does that mean that all of the 888 Group's casinos are technically now Mr Green sister sites, it means Mr Green is now the third link in a chain that starts with 888 and then goes to William Hill before reaching them. How the brand will fare under this new ownership structure in the long term remains to be seen.
William Hill Vegas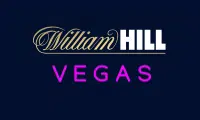 William Hill Vegas is probably the least "Vegas" of all the online casino sites to bear the name of the Nevada gambling hotspot. That doesn't really surprise us. William Hill is one of the oldest and most traditional of all the British betting companies, and its branding would somehow look wrong if the classic logo was replaced with bright lights, glitz, and glamour. William Hill Vegas might not be especially showy, but it's still an impressive Mr Green Casino sister site for lots of reasons.
The main William Hill brand will always be associated with sports – especially greyhound racing – because that's how the company began in 1934, and its image is deeply ingrained into the British public's consciousness. The William Hill Vegas site allows the brand to do something new while still making use of the William Hill name to engender trust from players. Here, you'll find a strong focus on brand new casino games (mostly slots) with experimental styles and cutting edge bonus features. Any hint of Vegas flavour you might find at William Hill Vegas will come from the extensive live casino section, which goes above and beyond the standard-issue live poker and live roulette games by also offering live baccarat and live game shows.
William Hill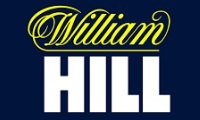 While still a teenager in the early 1920s, William Hill started riding around Birmingham on his motorcycle, taking illegal bets from his neighbours. By 1929 he was in London taking illegal bets on greyhound racing. Eventually, in 1934, he opened his first gambling den on Jermyn Street, and the William Hill brand was established. That, in a nutshell, is the story of how a company that's now a global gambling giant was born.
William Hill is long gone now, but the company he built from nothing still exists and is still doing a roaring trade. In 2021, though, everything changed for William Hill forever. The 888 Group bought the company out, and William Hill lost a significant degree of its independence. Nevertheless, it's still a known and trusted name to the British gambling public and still attracts thousands of bets every day – especially sports bets, which is the purpose of the main William Hill website. New ownership or not, this is still the biggest Mr Green sister site. It would be almost impossible for a casino to have a bigger one.
William Hill Casino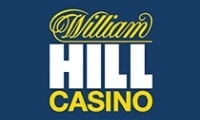 William Hill Casino used to be a standalone website. That's no longer the case, so some people mistakenly believe that William Hill Casino is dead. They're wrong. This Mr Green Casino sister site is still very much alive – it's just that it's become part of the main William Hill website. Go to casino.williamhill.com, and you'll find it's still there waiting for you – although if you're a previous customer, it might not look much like you remember it.
William Hill Casino is a much more modern-looking casino site than the original William Hill site. It's also a more modern (and far nicer to look at) site than William Hill Vegas, which is odd. "Vegas" casinos are supposed to be glamorous, but there's far more glamour on show at William Hill Casino than there is at William Hill Vegas. If you're wondering what the point of having both William Hill Vegas and William Hill Casino is, so are a lot of other people. The layouts of these casino pages might be totally different, but the content on them is largely the same. The range at William Hill Casino might be slightly pared-down, but you'll still find the same slots and live dealer games in the featured section. Still, if William Hill can make money from both brands, where would be the point in shutting one of them down?
Can Mr Green Casino Be Trusted?

★★★★★
Mr Green Casino is a 3 Star trusted casino.
1. UKGC License

Mr Green Casino is covered by the license held by Mr Green Limited with the UK Gambling Commission, account number 39264

2. UKGC Fines

In February 2020, Mr Green Limited agreed to pay a settlement of £3m to the UK Gambling Commission after failings were identified in the company's social responsibility and anti-money laundering controls.

3. Customer Service

The only customer service option at Mr Green Casino is live web chat, which is available 24/7.

4. Trustpilot Score

After over 3500 reviews, Mr Green has a score of 2.3 out of 5 with Trustpilot. This is below average for a casino.

5. Company Location

Mr Green Limited is a Malta-based company.

6. Visible T&C's

The offers on the promotions page at Mr Green Casino come with full terms and conditions attached.

7. Social Media Presence

Mr Green has official Facebook and Twitter accounts, but there are no links to them from the casino website.

8. Number of Sister Sites

Technically speaking there are only four Mr Green Casino sister sites, although you could argue that more exist through the casino's connection to the 888 Group range.

9. Games portfolio
There are barely over 100 online slots at Mr Green Casino, although the overall number is propped up by live casino games and other attractions.
10. Gamstop links

The Gamstop logo appears toward the bottom of the Mr Green Casino homepage.

Overall SCORE >

★★★

★★ – 3/5 Stars
Mr Green Casino Review 2023
Mr Green Casino Website
It would probably be unkind to describe the Mr Green Casino minisite as a single page within the full Mr Green website – but we're going to do it anyway because it's mostly accurate. If you land at Mr Green Casino by going straight to its URL (casino.mrgreen.com), you'll quickly find yourself on a page with a large promotional banner and a small selection of online slots and live dealer games staring back at you. We really do mean "quickly," as this is a website that's clearly been optimised for loading speed – and whoever designed it has done an excellent job. What you see on the landing page isn't quite the full extent of Mr Green Casino, but it covers a lot of what the brand has to offer. Look a little closer, though, and you'll see that there are clickable sub-category menus beneath the promotional banner.
The content of the promotional banner will change from time to time depending on what kind of incentives the creative minds at Mr Green Limited have cooked up, but the options beneath it are likely to remain the same. Each of them is a gaming sub-category or niche, thoughtfully divided up for ease of use. The running order is "top-rated" (although who's doing the rating is unclear), new games, slots, exclusives, jackpot games, live casino games, Megaways slots, table games, and then virtual or interactive sports. It's a minor surprise to see virtual sports here because they'd be a more natural fit on the "main" Mr Green website, but they're a welcome inclusion. Having so many categories makes it very easy to find your way around Mr Green Casino, but don't expect to be blown away by the range. Once you've noticed that the same games have a habit of turning up under different category headings, you'll realise that the Mr Green portfolio isn't large. It's packed full of quality, but quantity is definitely an issue. We're not saying you'll definitely get bored after a while, but you might find yourself wishing there were a few more games to play.
Finding customer support at Mr Green Casino shouldn't be an issue because the "question mark" logo that's in view at all times is a direct link to live chat. We're afraid it's hard luck if you're not a fan of live web chat, because there are no other customer support options available. If you're looking for banking information, you'll find it help centre.
Those of you who usually play slots and games on your mobile phone or tablet might prefer to download the dedicated Mr Green app, which is available through a link at the bottom of the homepage.
Mr Green Casino Awards

As you'll already have seen from our "Can Mr Green Casino Be Trusted?" section further up this page, people have mixed feelings about this casino site. We believe it can be trusted, but we have a couple of issues with it, as we outlined in that section. The UK Gambling Commission has had cause to take regulatory action against Mr Green Casino's parent company in the past. Players are very divided about their feelings regarding Mr Green Casino, with the site's Trustpilot score representing the fact that while some people love it, others absolutely hate it. Nevertheless, industry professionals and the company's peers seem to disagree. Mr Green has won a (bowler) hatful of industry awards in the past – and they're the kind of awards that any casino or casino operator would love to have in their trophy cabinet.
The bulk of the prizes and trophies awarded to Mr Green came from the International Gaming Awards and were awarded between 2012 and 2018. It would be one thing if the casino had consistently won a single award, but Mr Green has done better than that. The casino has won multiple awards in multiple categories. Some of the highlights include "Online Casino Operator of the Year" in 2013, 2014, and 2015, "Online Gaming Operator of the Year" in 2017, "Mobile Operator of the Year" in 2016, and "Socially Responsible Online of the Year" in 2018. After the 2020 run-in with the UK Gambling Commission, Mr Green probably won't be in line to win that last one again for quite some time.
The International Gaming Awards isn't the only ceremony where Mr Green's executives have picked up gongs. They've also been recognised several times at the eGaming Review Operator Awards, known within the industry as the EGR Awards. There, they've been named "Socially Responsible Operator of the Year" in 2012, "Casino Brand of the Year" in 2014, and "Highly Commended Slots Operator" the same year.
As fantastic as Mr Green's track record at awards ceremonies is, it's worth noting that the company has won nothing since 2018 and has had two changes in ownership since then. Mr Green Casino is a casino brand with a glorious history, but also one that has some work to do in the present if it ever wants to restore itself to glory.
Exclusives At Mr Green Casino
We've said elsewhere in this review that Mr Green Casino is a strong believer in quality over quantity. It has to be that way. It doesn't have enough games to win a quantity fight, so it has to compete on quality instead. Part of the casino's commitment to quality is having a few games on offer that are exclusive to the casino and won't be found anywhere else. That includes the rest of the William Hill Group. These slots and games are at this casino and this casino only.
The first of the exclusives is Lucky Mr Green, which was created for Mr Green Casino by Red Tiger – one of the most respected online slots providers involved in the scene today. They're known as a cutting-edge provider of slots with great visuals and innovative bonus features. Lucky Mr Green isn't up to the usual standard when it comes to graphics because the provider had to use Mr Green branding and the Mr Green mascot, but the bonuses are worth sticking around for. They include "mega symbols" (3*3 symbols), a prize-picker feature, "luxury reels" (determined by a spin of Mr Green's umbrella), and additional "showgirl" wilds. RTP is 95.07%, with above-average volatility. 
Not content with having an exclusive online slots game made by Red Tiger, Mr Green also approached Pragmatic Play and had them make Vegas Adventures With Mr Green. This is a much more traditional slot than Lucky Mr Green. Aside from the brand-specific imagery, it could be a reskin of any of Pragmatic Play's classic range of slots, with a standard 5*3 reel set and a free spins feature. The free spins bonus is the best thing about this slot, as it can be "levelled up" by collecting gold ring symbols. The higher your free spins level is, the more the feature is likely to be worth to you when you trigger it. RTP is 96.52%, and variance is above average. 
The remainder of the games in the "exclusives" section at Mr Green Casino are live dealer roulette and blackjack games provided by Evolution. We appreciate that the branding on the baize is unique to Mr Green, and you might not see the dealers anywhere else, but they're the same blackjack and roulette games you'll find anywhere else. The "exclusive" tag doesn't mean much in that context.