Mr Play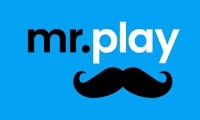 Mr Play sister sites include HeySpin, King Casino, 24 Spin, Bzeebet, Trada Casino, High Bet, Bet Target, Spin Rio, Slots N Play, Million Pot and others.
Mr Play (mrplay.com) is operated by AG Communications Limited of High Street 135, Sliema, SLM 1548, Malta.
Sites like Mr Play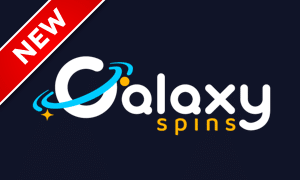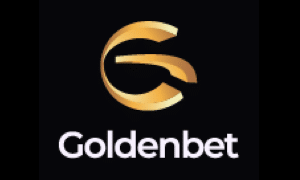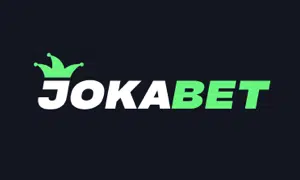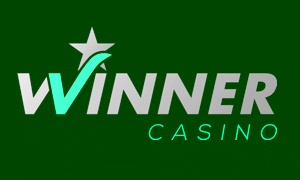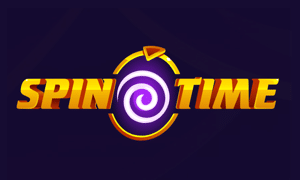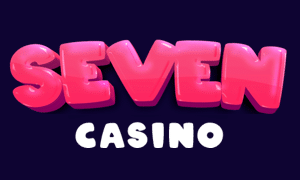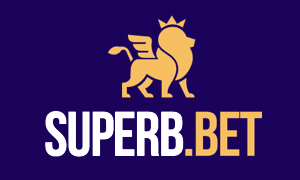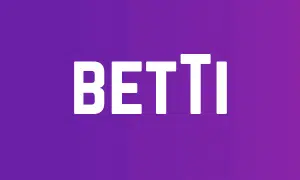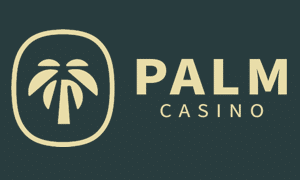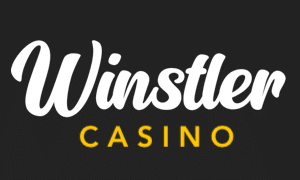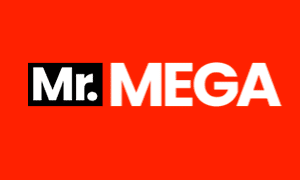 Mr Play Sister Sites
Mr Play is an online casino on the AG Communications Limited platform. Because of that, we have more than seventy Mr Play sister sites to take into consideration. We've provided a full list of them, along with reviews and bonus information, on our dedicated AG Communications Limited information page. Here on this page, we'll be looking at the standout casinos from the Mr Play sister sites family and going in-depth with a full review of Mr Play itself.
Regent Play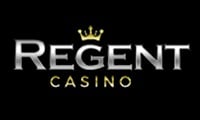 There aren't many Mr Play sister sites that can rival the popularity of Mr Play itself on the AG Communications Limited platform. Regent Play is one of the handful that can. The site, which is known as Regent Casino outside the UK, takes its inspiration from the heart of London, England. While it has a name that implies it ought to be inspired by royalty, the inspiration for the "Regent Play" name actually comes from Regent Street, which was, in turn, named for King George when he was known as the Prince Regent. It's an odd choice of theme, but there's no denying that Regent Street looks both fantastic and resplendent in the backdrop of the Regent Play homepage. As one of the premier-class casinos on its platform, Regent Play carries an enormous range of slots, casino games, live games with real dealers, and instant win scratch games for those who don't have the time or inclination to wait around playing anything else. Our only nitpick with Regent Play is that it doesn't currently list the terms and conditions of its welcome promotion on its homepage, which is questionable from a regulatory point of view.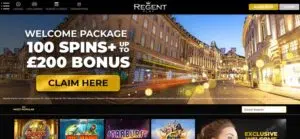 MagicRed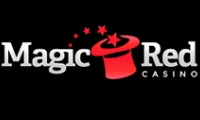 MagicRed has been inviting players to come and find out whether they have the luck and skill to pull a rabbit out of the hat since 2014. Based on both its name and its logo, MagicRed ought to be a magic-themed casino full of charm and personality. Regrettably, it isn't. This is one of well over twenty Mr Play sister sites built on a near-identical template. The existence of the template is down to AG Communications Limited's business model, which relies on building white-label casinos and then running them in partnership with third parties. AG Communications provides the third party with a template, and then the third party decides what they want to fill the template out with. The result is a glut of casinos that look and play like MagicRed, although we should point out that MagicRed at least tries to stand out from the crowd a little by switching the default black background for a white one. The welcome promotion of £25 as a 100% matched deposit is a fairly weak one, and the effect of the x50 wagering requirement that comes with it is a nullifying one. MagicRed is to be congratulated on how it's managed to squeeze so many casino games into so small a space on its homepage, but it's run-of-the-mill as far as casinos on this platform go.
LuckLand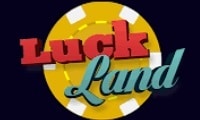 LuckLand has managed to do something that neither Barbados Casino nor MagicRed has thus far been able to do, which is to elevate itself above the noise of the other Mr Play sister sites. This is one of the most popular casinos on the AG Communications platform despite being made with the same template we've seen at the other two sites. There are a couple of reasons for that. One is that the designers of Luck Land have done as much as they possibly can to disguise the template, opting for a different colour scheme and larger banner graphics to stretch the familiar shape. The other factor that goes in favour of LuckLand is the presence of a sportsbook. All of the casinos on this network have standard casino and live casino options as a bare minimum, but the better casinos in the range tend to come with a sportsbook attached to them. LuckLand is one such casino site, and the presence of the sportsbook almost makes up for the fact that the welcome promotion, capped at a maximum matched deposit bonus value of £50, is a little weak. The total number of games at LuckLand is given at "over eight hundred," which tells us that while the site doesn't have access to everything that the AG Communications Limited platform offers, it comes close.
Hopa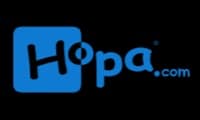 We're not entirely sure why Hopa Casino is called Hopa Casino. It actually prefers to go by the shorter name of Hopa, and there are a few possible translations of that word. We've seen it suggested that it's a corruption of "hope," but that doesn't seem right. "Hopa" is an exclamation of surprise in Argentina but is a greeting in Mexico. The Mexican translation seems the most likely, but this isn't a casino with a Mexican theme. In fact, it isn't a casino with much of a theme at all. This is yet another template-based casino on the Mr Play sister sites network but has more in common with LuckLand than it does with the other template-based casinos we've looked at thus far. That's not just because it's popular; it's also because Hopa casino has access to the same sportsbook features that attract so many players to LuckLand. Hopa takes yet another step up above the average with its generous welcome promotion, which could be worth up to £500 as matched first deposit and comes with one hundred bonus spins. The wagering requirement of x35 attached to the bonus funds is perfectly reasonable, although that jumps up to x50 if you win anything from the bonus spins. Hopa might not be pretty, but it's effective. The casino has been around since 2005, and continues to demonstrate excellent staying power.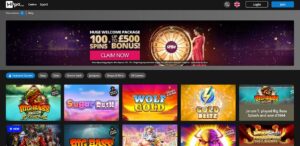 Casiplay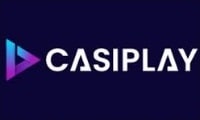 Casiplay takes things up a notch from the last three Mr Play sister sites we've looked at. This is a feature-heavy casino site with a cutting-edge design. It makes a strong first impression with its homepage, which includes a constantly changing video in the background. From the video, we can see that the delights that await us at Casiplay include the latest VR game show version of Gonzo's Quest, the classic online slots thrills of Starburst and more. Despite all of Casiplay's visual flair, though, there's a case for saying that it's not as complete a casino as Hopa or LuckLand. It doesn't have a sportsbook for a start, and the homepage tells us that the games portfolio at the site is in the region of five hundred. That's three hundred down on most of the other Mr Play sister sites and implies that sacrifices were made in order for Casiplay to look as good as it does. The welcome promotion at the site is a complicated one, split over four deposits with a different complement of either matched deposit bonuses or free spins awarded each time. The intention is clearly to keep players at the site for at least four deposits, but the confusing proposal may actually put off more people than it attracts.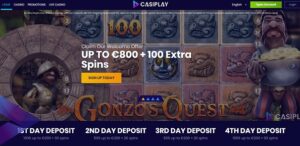 Mr Play News
: Mr Play Casino continues to usher in the festive season with a bang, introducing the WinterFest Tournament, a dazzling month-long event with a whopping £30,000 prize pool. In partnership with top providers like Play'n GO, Wazdan, Spinomenal, Netent, Pragmatic, Blueprint, Pariplay, and Ruby Play, Mr Play is set to bring the true spirit of Christmas to its players. The tournament features a range of qualifying games, including popular titles like 'Boat Bonanza Colossal Catch', 'Legion Gold', 'Invading Vegas Last Christmas', and 'Book of Dead'. Players can earn points for every £20 wagered on these games, climbing the WinterFest leaderboard for a chance to win big. The top three winners will receive grand prizes of £4,000, £2,500, and £1,750, respectively, while the top 300 winners on the leaderboard will also share in the festive joy. This tournament is not just about the prizes; it's an opportunity for players to immerse themselves in the holiday spirit while enjoying some of the best games in the online casino world.
The WinterFest Tournament at Mr Play Casino is designed to offer something for every type of player. The mechanics are straightforward: wager, earn points, and climb the leaderboard. The cash prizes will be awarded by January 3, 2024, and the best part is that no wagering is required on these prizes. This means that winners can enjoy their winnings without any additional playthrough requirements. The tournament also features a live leaderboard on the promo page, adding an extra layer of excitement as players can track their progress in real-time.
: This week, Mr Play is bringing festive cheer to its players with the launch of "Gus' Road to Christmas," a new promotion in partnership with iSoftBet. This special event, running from November 23rd to 28th, 2023, invites players to join in the holiday spirit and compete for a share of a generous £5,000 prize pool. The promotion revolves around a selection of qualifying games, including Christmas Gold Digger, Gus Gold Minecart Mayhem, Gus Goes Fishin, Gold Digger, and Gold Digger Megaways. Players earn points by wagering on these games, with every £1 wagered earning them 10 points on the leaderboard. The excitement is heightened by the fact that only bets of £0.50 or higher count towards the leaderboard, encouraging players to engage more deeply with the games. The top 100 players will find themselves on Gus' nice list, with the first-place winner taking home a grand prize of £1,000. The prizes are distributed down to the 100th place, ensuring a wide range of players get a chance to win something special this Christmas season.
What sets this promotion apart is the no-wagering requirement on the prizes, making it a truly rewarding experience for the winners. The cash prizes will be awarded on November 29th, 2023, at 4 pm GMT, adding an extra layer of anticipation for the participants. The structure of the promotion, with its leaderboard mechanics and the range of qualifying games, offers a dynamic and engaging way for players to enjoy their favourite slots while competing for substantial rewards. This promotion is not just about winning; it's about immersing players in the festive atmosphere, with the thematic games providing a perfect backdrop for the holiday season.
: Mr Play is buzzing with excitement as it launches the Space Invaders Slingo Race, a thrilling new promotion that's sure to bring in players. This retro-inspired event is not just a nostalgic trip down memory lane but also a fantastic opportunity to win a share of a whopping £2,500 prize pool. The Space Invaders Slingo Race is a perfect blend of the classic arcade game and the modern Slingo format, offering a unique gaming experience. Players can earn points by wagering on the game, with each win/bet contributing to their score. The more you play, the higher your chances of climbing up the in-game leaderboard and securing a top spot. This promotion is a testament to Mr Play's commitment to delivering innovative and engaging gaming experiences to its players.
What sets this promotion apart is not just the generous prize pool but also the seamless integration of a beloved classic with contemporary gaming mechanics. The Space Invaders Slingo Race is an excellent example of how online casinos like Mr Play are constantly evolving to offer fresh and exciting content to their players. This promotion is not just about winning; it's about enjoying the journey through a game that combines skill, strategy, and a bit of luck. With its engaging gameplay and the chance to win big, the Space Invaders Slingo Race at Mr Play is there for players old and new. It's a brilliant way to relive the golden days of arcade gaming while competing for impressive prizes in the modern online casino world.
: Mr Play Casino has just added "Immortal Desire," a thrilling new slot game that's bound to attract fans of vampire-themed entertainment. Developed by Hacksaw Gaming, this game is a fresh take on the vampire genre, likely to appeal particularly to enthusiasts of the iconic "Immortal Romance" by Microgaming. "Immortal Desire" offers an engaging mix of horror and romance, set against a backdrop of mysterious, bloodthirsty vampires. The game features an innovative Blood Reel multiplier system, adding a unique twist to the gameplay. Players can expect two distinct bonus rounds and the chance to win up to 10,000 times their stake, making each spin a potentially high-stakes adventure.
The game's design and storyline draw inspiration from popular vampire narratives, blending elements of innocence and horror. Players encounter female vampires, initially appearing as demure religious figures, who transform into fierce creatures of the night. This transformation is visually striking and is accompanied by a suspenseful soundtrack, enhancing the overall gaming experience. The high volatility of "Immortal Desire" promises significant payouts, with a return to player rate of 96.24%, slightly above the industry average. The game's layout consists of 5 reels and four rows, offering 1,024 ways to win. Symbols include various vampire characters and traditional card symbols, with the vampire symbols offering the chance of random multipliers between x2 and x100. The game is accessible on both desktop and mobile platforms, ensuring that players can enjoy this enthralling experience from anywhere. "Immortal Desire" is a testament to Hacksaw Gaming's ability to create visually stunning and engaging slot games, and it's a noteworthy addition to Mr Play's already impressive game library.
: This week, Mr Play is making headlines for its exceptional horse racing odds, a remarkable feat for a brand often pigeonholed as "just a casino." This recognition is a testament to the platform's dedication to providing a comprehensive betting experience that caters to enthusiasts of the sport of kings. The website we-heart.com has recently shone a spotlight on the best horse racing betting apps in the UK, and Mr Play's inclusion is a nod to its competitive offerings in this arena. Mr Play's platform stands out not only for its odds but also for its user-friendly interface, which makes navigating through different races and betting options a piece of cake. The app's design ensures that whether you're a seasoned punter or new to the game, you'll find placing bets straightforward and enjoyable. Moreover, the app's commitment to fair play and responsible gambling underscores its reputation as a trustworthy and reliable betting partner.
According to We Heart, what's particularly noteworthy is Mr Play's ability to offer a diverse range of betting markets, ensuring that there's something for every type of bettor. From the traditional win and each-way bets to more complex wagers like forecasts and tricasts, the app caters to a variety of betting preferences. This versatility is further enhanced by the live betting feature, allowing punters to engage with the races in real-time, adding an extra layer of excitement to the experience. The accolade from we-heart.com is a significant milestone for Mr Play, highlighting the strides it has made in the horse racing betting sphere. It's a clear indication that the platform is not just a casino but a full sportsbook that understands and delivers on the needs of horse racing aficionados.
: The high-rolling world of online betting is a place where the stakes are high, and the bonuses are even higher. The Herald Scotland recently published a piece that's essentially the "Who's Who" of online bookmakers, and guess who's strutting their stuff in the limelight? None other than Mr Play, the casino that's as playful as its name suggests. Mr Play isn't just treated as another name on a long list; it's described as a standout for its "phenomenal collection of sports betting markets." That's right, folks, from football to fencing, they've got it all. But hold your horses; it's not all sunshine and rainbows. The article points out that Mr Play doesn't offer live chat support. So, if you're the type who needs instant gratification, you might be a tad disappointed.
Let's talk rankings. Mr Play finds itself in good company, sandwiched between BritainBet, which boasts "exceptional offers and sports selection," and Luckster, known for its "diverse selection of live betting options." So, it's safe to say Mr Play is in the upper echelons of the online betting world. But what does this mean for you, the punter? Well, if you're after variety and regular promotions but can live without 24/7 customer service, then Mr Play might just be your new playground. So, are you ready to place your bets? With Mr Play, you're not just betting; you're entering a world of endless possibilities. Just remember, the house doesn't always have to win; sometimes, you can have your cake and eat it too!
: Last week, we told you that time was nearly up for anyone who wanted to take part in the Ruby Play tournament at Mr Play. Time has indeed now come and gone for that particular tournament, but this week, we're here to tell you that it's nearly time up for the tournament that came along to replace it! Nobody knows how long or short the tournaments or prize pool promotions at Mr Play will be before they begin, so they can sometimes catch you on the hop. This one certainly has. As of the time of writing, which you can see on the dateline above, there are just under three days left of the ongoing ISoftBet competition.
While the ISoftBet competition doesn't appear to be quite as generous as its predecessor, and details about the contest are fairly scant on the Mr Play promotions page, we can see that there's a £2500 prize pool available, which includes a grand prize of £1000 for the outright winner. That drops to £750 for second place, £500 for third place, and £300 for fourth place. Anyone who plays one of the qualifying ISoftBet games between now and the time the competition ends is in with the chance of winning a prize. When this tournament ends, it's scheduled to be replaced by another new contest called Halloween Candy Drops. Based on the name of the promotion, we can probably safely assume that this one will also only last a week!
: It's the last call for anyone who wants to take part in Mr Play's October tournament! The tournament, which is brought to the casino via its partnership with Ruby Play, began at the start of the month but has a little under three days left to run as of the time of this news update. It's proved to be popular with players, and plenty of prizes have already been handed out, but there are also prizes still to be won. The total prize value of the tournament is £2500, with an individual top prize of £500 for the luckiest of winners.
If you're reading this too late and the tournament has already ended, don't despair. Mr Play never likes to leave its players for too long without a tournament to take part in, and the next one is already visible over the horizon. We don't know much about it yet, but we know what it's called and when it will start – it goes by the name of "Gus's Adventures," and it commences on October 19th. That's only three days after the current tournament comes to an end, so the wait is minimal. In the meantime, all of Mr Play's other regular promotions are still there and up for grabs, from the regular Drops and Wins games to the Daily Spin Frenzy and the £100,000 prize pool. Meanwhile, the welcome promotion remains set at a maximum of £200 in matched deposit funds for anyone who's still on the fence about signing up with the casino.
: The majority of modern online casinos – or, at least, the good ones – don't restrict you to using your debit card to make transactions in this day and age. They also accept modern methods like e-wallets, PayPal being the largest of its kind. Using PayPal is often faster than using a debit card, with casinos that accept PayPal as a payment and withdrawal method often able to provide funds on the same day that a player asks for them. Mr Play first started accepting PayPal payments and providing PayPal withdrawals several years ago, and this week, it was named one of the best PayPal casinos in the UK by TalkSPORT.
Mr Play wasn't quite good enough to secure the number one spot in TalkSPORT's estimation. That went to Mr Q, with Winomania a surprising choice for second place. Mr Play came in third, ahead of Voodoo Dreams and Rainbow Riches. In providing a brief write-up of Mr Play, TalkSPORT noted that the casino is great for mobile gameplay, comes with a strong welcome promotion, and offers hundreds of slots. It's actually doing the casino a disservice by saying "hundreds" – the actual number of slots available at Mr Play numbers well into the thousands. The only downside to playing at Mr Play that TalkSPORT could come up with is that customer support isn't available on a 24/7 basis. That's a fair enough criticism and one that you'll find we also make of Mr Play in the review further down this page.
: Being an AG Communications Limited casino means that Mr Play doesn't have to wait as long as most online casinos do to receive deliveries of new games from leading providers. Being the flagship site of the entire AG Communications Limited network means that Mr Play even manages to get hold of most of those games before the Mr Play sister sites do, and it's done it again this week. On September 14th, Play'n Go released a new Oriental-themed slots game called Temple of Prosperity. That was yesterday, and the game is already listed on the homepage of Mr Play. It looks great, but is it worth playing? Let's take a closer look.
Like a lot of Play'n Go's more recent creations, Temple of Prosperity is a "Pay Anywhere" slots game, meaning that you can forget about traditional payline structures. It also comes with avalanche wins and a cash collector bonus feature, making it a highly volatile and varied game. The RTP of 96.2% means that it should still treat your bankroll relatively fairly, but do be aware that you might be waiting a long time for a win if the slot isn't in a giving mood. Unlocking free spins is the key to success in this slot, as there's a multiplier that begins at x2 and constantly upgrades after each win until the feature is over. Some of the graphical representations of Chinese people are a little questionable, but the slot itself looks like solid fun.
: On the 4th of September, the Eastern Daily Press introduced its readers to the top bookmakers in the UK, which were designed to cater to mobile bettors. It makes sense for bookmakers to tap into the mobile market, given the number of sports fans who like to whip out their phone and place a bet when they are watching the action in their preferred location, and have the option to cash out their bets early in an instant. However, not all gambling firms have been as quick off the mark in ensuring their mobile interfaces are seamless, intuitive, and give access to all the same functions enjoyed by web users.
It is important to note that some sportsbooks are better for Android users, whereas others will cater to iPhone users more – some sportsbooks only offer native apps for Android, and vice versa. Furthermore, the betting platforms that are best for odds aren't necessarily the best for betting tools and promotions. The Mr Play sister sites were lauded as some of the best for unique ACCA boost offers. While many sportsbooks will boost your winnings if you place bets with four or more legs, at Mr Play, your winnings can be boosted up to 77%; however, extra earnings caps apply, and aside from these winning boosts, you will find that the majority of the other promotions are geared towards casino players. Other benefits of placing your bets with this bookmaker include instant bank transfer withdrawals and access to a great suite of live casino games.
: As golf isn't one of the most popular sports to bet on via UK sportsbooks, it is always worth shopping around and discovering which online bookies cater to golf fanatics better. To give you more time to watch golf tournaments and do far better things than size up sportsbooks in your spare time, Football Pink has done all the shopping around on behalf of golf fans and revealed nine of the best sportsbooks, going off the odds and bonuses. Don't let the name of the site fool you; Football Pink may specialise in football tips, but it certainly knows the score when it comes to sportsbooks – even if they almost definitely play favourites a lot of the time. With that being said, several of the Mr Play sister sites are featured in the list, with Mr Play himself landing himself in position number three due to his odds that have been deemed the most competitive.
While no betting site will offer the best odds on every market, some are a little more benevolent than others, and Football Pink found that to be the case with Mr Play. The betting experts also discovered that it has the best coverage of futures markets. If you need more reasons to join up with the underdog of a sportsbook, the smooth navigation of the sportsbook interface and invitations to get involved with exclusive tournaments should do the trick. One of the only caveats is that if you need support from the customer care team, you will only be able to contact them via live chat and email.
: A few days ago, Punters Lounge updated its overview of the Mr Play bonuses and promotions, and its review of the entire platform. Punters Lounge doesn't currently have any exclusive promo codes to offer their readers, but it is always worth checking back with them, as they frequently get their mitts on exclusive promo codes, which will offer you slightly more bonus-wise than if you apply for the promotions directly via the platform. For new players, there are two welcome offers to choose from; the first offers a free £15 bet after a qualifying £10 bet has been placed on odds of 1 / 1 or higher; the second welcome bundle was prepared for new members who tend to spin more slots; it delivers up to £200 in bonus cash, plus 100 free spins.
The bonus cash comes with wagering requirements of 25x, which is more than fair, especially in contrast to the wagering requirements that are attached to the free spins. Any winnings from your free spins will be subject to 50x wagering requirements. Furthermore, you won't receive all 100 free games at once; instead, they will trickle in at a rate of 20 per day, meaning that you will need to glue yourself to Mr Play for five consecutive days to take full advantage of the welcome package. New members opting for the free bets will need to note that the free bets aren't eligible for all betting markets; they are limited to a select number of betting markets and bet types.
: On the 25th of July, Glasgow West End Today shared a few of the details from the recently published Global Horse Betting Market Recent Report, which covered the betting market outlook, investment opportunities in the sector and how the industry is expected to evolve and expand from 2023 to 2029. As usual, with these kinds of reports, the key players in the industry were named; unsurprisingly, 888 was up there as one of the frontrunners alongside a few of the Mr Play sister sites. For anyone interested in joining the key players, which also included William Hill, bet365 and 1xBet, there were also a few recommendations on how to launch a new product into the market successfully and hit the ground running in the spectator sports industry. To simplify the report and make it easy to decipher for anyone who doesn't have decades of experience interpreting financial jargon, the report is laid out in easy-to-understand graphs and charts that track contemporary trends and how they align with the potential for future expansion in the market.
By using integrated approaches and state-of-the-art technology, the betting market report provides trustworthy advice and insights for investors or anyone who is keen to see how the betting market will unfold in the coming years. Primarily, the report analyses and identifies major trends and drivers, highlights opportunities in the industry and points out a few of the restrictions and challenges that could impede growth and progress in the 25+ analysed countries further down the line.
: Spinomenal has launched its biggest slot spinning tournament to date with the launch of the Spinomenal Universe promotion, which comprises 12 separate tournaments, running from the 5th of July to the 27th of September. With a total prize pool of £160k, there is plenty of cash on the table for regular spinners of Spinomenal games. Rather than giving participants a limited selection of eligible slots to choose from, the Spinomenal game library is their oyster. After opting into the promotion, participating players can move up the leader board by playing hit titles, such as Book of Aphrodite: The Golden Era, Lucky Jack Tuts Treasures, and Queen of the Forest.
Points will be awarded on wins relative to the bet. For example, a £10 win from a £1 wager will award 1000 leader board points. For your bets to count, the minimum stake per spin is 16p, which is far lower than the usual 50p minimum limit, but you will still need a hefty bankroll to compete with the other Mr Play sister sites spinners. Furthermore, bonus funds won't help you to accrue leader board points; all wagers must come from deposited cash to count. Each of the 12 tournaments runs for 7 days; for the first 10 tournaments, the top prize is £1,600 in cash, with £1,000 for the player who comes second, and £800 for the participating player in third place. Even if you end up in position 151 – 200 on the leader board, you will still win £16!
: When Football Pink isn't spilling the beans on all the hot football news, they're cutting to the core of other hot sporting topics; this week, they published an in-depth piece on the news, predictions, and odds for Anthony Joshua's next big fight against Dillan 'the Body Snatcher' Whyte. It has been eight years since Joshua and Whyte last stepped into the boxing ring in 2015; it is looking like their rematch will be one of the biggest boxing events in 2023; the online bookmakers are getting just as stoked as the boxing fans and bettors. Before Football Pink got into which boxer you should back, the writers were kind enough to let their readers know which online bookmakers are best for odds and offers. Luckland was named the best overall bookmaker, whereas Grosvenor was ranked the best for generous promos and Mr Play got the accolade for being the best site for odds.
Once the sportsbook recommendations were out of the way, Football Pink gave a history of Anthony Joshua's boxing career, which started when he was 18 when he entered the amateur boxing scene. He gained the attention of boxing fans in 2010 when he placed in the ABA Championships; his status reached even greater heights in 2011 when he found his way into the World Championships and when he received a gold medal in the London Olympic Games in 2012. However, it wasn't until 2013 that he was named a professional after a total knockout wiped out his opponent, Emanuele Leo.
: Across the Mr Play sister site network, the new Spinomenal promo is in full swing. Online slot spinning tournaments are commonplace across this sister site network, but this new promotion is a little more generous than usual, given that there is a massive prize pot of £10,000, with £2,000 reserved for the grand prize, £1,500 for the player in 2nd place and £1,000 for the player who is lucky enough to reach the third position on the leaderboard. The Spinomental Summer Gold Rush enables slot fans to spin their favourite Spinomenal games, including Book of Diamonds, Sakura Fortune, and Book of Rampage 2 and compete with other players to win one of 100 prizes. The promo started on the 12th of June, and it will officially wrap up at 7 am on June 19th.
Each time a participating player wagers £20 on one of the eligible online slot games, they will receive one entry into the leaderboard contest. The player with the most points on the leaderboard will snatch the grand prize. However, stakes must be at 50p or more for the wagering requirements to meet the conditions of the promotion. Usually, promotions such as these allow players to ascend the leaderboard on the wins in relation to their bet, which gives low-stake players the same chance as high rollers to win, in theory. Yet, with this online slot tournament, it is clear that only high rollers have a chance at banking one of the prizes. If the UKGC got a sniff of this promotion, they would probably dub it as socially irresponsible!
: If you prefer to bet on virtual horse racing instead of real event racing, you may want to turn your attention to a blog which has recently been posted by Football Pink, which covers the best UK bookmakers for virtual racing. According to Football Pink, there are several reasons why more and more bettors are turning their attention to virtual events. The main one is the super-fast gameplay; even the Cheltenham champions can't run faster than virtual horses. Betting on virtual horses is also far more ethical than placing wagers on real horses, which is far more appealing to the new generation of online gamblers. If you tried virtual event games when they entered the iGaming market and didn't think much of the graphics, you will be pleased to hear that the software has come on in leaps and bounds since then.
LuckLand, which is one of the Mr Play sister sites, was voted as the best bookmaker for virtual betting, which mostly boils down to the £10 bonus bet that can be used to wager on virtuals, which isn't always the case. Mr Play was rated as the best new bookmaker for virtual racing; it runs a similar sign-up deal to LuckLand, plus 1 X 2 Gaming provided all the virtual games, so you can rest assured they are of the highest quality. As another added perk, for bettors who like to get competitive when betting on the ponies, you can compete with other bettors with cash on the table. If you get bored of the virtuals, you can check out the selection of 400 slot games and live dealer casino games.
: This week, the business, education and finance website, Business Manchester, rounded up some of the best betting apps for sports bettors in the UK, and Mr Play was one of the only smaller-scale betting apps to make the cut. Before the ranked list was discussed, the writer, Dean Carr, covered the stratospheric rise of online sportsbooks, which have drawn punters away from the traditional brick-and-mortar betting shops, and towards an online experience that comes with far more bells and whistles than your average betting shops. Carr also mentioned the care he took to ensure that the majority of the bookmaker apps listed on the site were recognisable names. However, that seems a little short-sighted; just because a betting firm is popular, that doesn't mean it is better than the ones provided by underdog betting sites, such as QuinnBet, Rhino Bet and Kwiff.
Nevertheless, the top four betting apps were Betfred, bet365, William Hill, and BetVictor. Mr Play concluded the list (popularity contest) at number ten, and clearly, Carr didn't go through much effort to highlight the many benefits of betting with the Mr Play sister sites. Instead, he mentioned that the app is available to download to your mobile device, which is obvious given the article it features on! Following that inane comment, the mini-review stated how there is a selection of pre-match and in-play odds and gave a few details on the welcome offer, which, admittedly isn't the most generous one around. It simply offers a free £10 bet for new members who create profiles and wager £10.
: If you want to turn your UK politics knowledge into a money spinner, the recently published blog on News Direct on the best UK betting site for political betting markets will definitely be of interest. The article starts with the fun yet rather disparaging fact that even though the American political system is a hot mess, it is illegal to wager on the result of elections and other referendums in the US. In the UK, it isn't frowned on so much, in fact, it is a commonplace occurrence for bettors to throw a wager or two down on big political events which happen right here in the UK and across the globe. After much contemplation, the News Direct writers revealed a list of the nine best sportsbooks for political odds. Bet365 was named the best site, which should come as no surprise, given that it is frequently voted as the best overall online bookmaker for its incredible odds and offers. Falling shortly behind Bet365 were William Hill and Betfred; whereas Mr Play concluded the list as the 9th recommended sportsbook.
Notably, by the time News Direct got around to alluding to why Mr Play deserved placement on the list they ran out of literary steam. However it was mentioned that the sportsbook offers all the in-demand betting markets for US and UK politics, and typically the odds are better than average; on that basis, Mr Play probably should have been given a higher ranking, especially as the reviewers went on to explain that there is a wealth of regular promotions.
: After rounding up the top betting apps available to sports fans in the UK, the website, News Direct, published its findings on the 21st of April, and it was good news for the Mr Play sister sites, plenty of them featured on the list before Mr Play concluded the list in 10th place. The writers at News Direct were pretty concise with their short and sweet summaries of each of the betting apps, even for the first entry on the list, bet365. While some of the nation's favourite bookmakers had to convert to a digital world to stay relevant among sports bettors, bet365 thrives in the digital domain, noted through the swathes of features, such as the state-of-the-art live streaming capabilities and the early cash-out options.
Mr Play was certainly up against some tough competition, especially due to their relatively recent inception, but several things allowed the online bookmaker to find favour with the review team at News Direct. Firstly, the uncluttered app makes it effortless to find your way through the thousands of betting markets which cover popular and niche sports alike. Football and horse racing are two of the most popular sports among bettors on the platform, as a result, there is tonnes of coverage, including an almost endless array of live and in-play betting options. For bettors who like their sportsbooks to recognise and reward loyalty, the ongoing promotions and price boosts alongside the loyalty scheme make almost every wager at Mr Play worth it – win or lose! Don't be fooled by the slightly lacklustre welcome offer of a free £10 bet!
: The negative reviews have been streaming in for Mr Play this week, which should give some prospective players some food for thought. However, it is always worth bearing in mind that casino users will head to third-party review sites, such as Trustpilot if they haven't had a major winning streak in a while. The most recent review was left by Ryan Hewitt, who claimed it is a "very bad and fake casino". By his account, he tried a few online slot games; during his spin sessions, he triggered a few bonus games and received some decent wins. However, things turned sour when he turned to the live games provided by the otherwise revered developer, Evolution Gaming. Hewitt maintained in his review that the games are rigged, as they are not real games from Evolution – they are fake. If that were the case, we're fairly convinced that the UK Gambling Commission would have something to say about that!
The second review was left by James Ruane, who seems to be a fairly prolific poster on Trustpilot. He left a 1-star review, which mostly came down to his grievances with the withdrawal process and the support he received from the customer care team via live chat. He claimed to have made a withdrawal on the 5th of April, which still hadn't paid out on April 11th. When he contacted customer support, they told him he might receive his winnings after the Easter Bank Holiday, which is pretty fair, especially if he withdrew the money to his debit card or bank account!
: Instead of coming up with tawdry April Fool's pranks, on the first of April, Business Insider Africa decided to earnestly update their list of the top online casinos in the UK for live dealer games. Each of the nine casinos featured on the list had a unique selling point, and, as usual, PlayOJO was named the best overall site. For mobile players, the site to play with was Grosvenor, and for players who find that image is everything, Spin Rio was dubbed the casino with the best design. The casino experts also had a say on which sites were best for live game shows (All British Casino), craps and poker (Mr Q). Mr Play earned some respect among the reviewers, who named it the best site for roulette and blackjack games.

New players can enjoy blackjack and roulette games on the house with the bonus credits that can stretch up to £200. There are also 100 free games available; even if you're not an online slot fan, there is no use in letting them go to waste! Other things working in Mr Play's favour included the clean-cut user interface and the 24 / 7 support which is available via email. On the customer service flip side, none of the Mr Q sister sites has jumped on the live chat bandwagon, so you will have to keep it fairly old school when you're firing off your queries to the support team; there is also a distinct lack of telephone customer support.
: The website Goal.com waited until the 28th of March to let its readers know that they have a bonus code to a sign-up offer for their readers in March 2023 – better late than never, we suppose! Everyone who heads to Mr Play via Goal.com can claim up to £15 in free bets after depositing and wagering £10 on minimum odds of evens or higher. After bigging up the free bet offer for new members, the experts maintained their integrity by pointing out the fact that there are way bigger bonuses out there, such as the ones available at William Hill and Ladbrokes, which come with a bonus percentage of 300% and 400%, respectively. For Mr Mega, the bonus percentage rests at a comparatively low rate of 150%.
For players who already hold an account with the sportsbook, the betting experts at Goal.com had some suggestions on how to make the best out of the other features on the platform, such as the prolific number of sports betting tournaments, which either giveaway cash prizes or free bets. These tournaments tend to crop up around major football leagues, such as the World Cup or the Premier League. Typically, the top prize comes in at £1k for the victors, while the total prize pool clocks in at £2.5k. Goal.com even went as far as to cover the April Football action at the online bookmaker; it is primed to be a hot month for football with The Premier League returning to screens after an international break.
: There is usually at least one slot tournament in progress at Mr Play, but not all of them can match the win capacities and allure of week 1 of the March Madness promotion. This installation of the March Madness promotional saga started on March 20th and will wrap up on March 27th. If you played the 2022 March Madness promotion, you will quickly find that it is better and bigger than ever before with some phenomenal prizes up for grabs. The total prize pool stands at £15k, and the overall victor of the tourney will get to claim £2.5k. There are multiple online slot developers involved with the promotion, including Pragmatic Play, Wizard Games, Microgaming, Spinomenal and Ruby Play. Some of the top participating games include John Hunter and the Tomb of the Scarab Queen, Golden Piggy Bank, and Queen of Gods.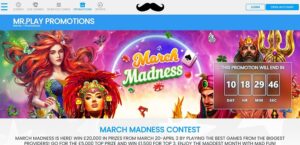 There is no opt-in required; just load up one of the many eligible video slot games, make a 50p minimum stake, and hope that you encounter some giant multipliers! Playing one of the highest volatility games with the biggest win multipliers is a great strategy for winning – if your bankroll can comfortably withstand it! The top 150 places will win a prize, with four-figure prizes for the top four participants, £25 for players in the 51 – 100 positions, and a token payment of £10 for those reaching the 101st – 150th place. No wagering requirements are applied to the winnings, and all winners will be announced by 5 PM on the 28th.
: If nothing hits the iGaming spot quite like live dealer games, you may want to take note of the recommendations made by The Baltic Times on March 1st, when they listed the five best online casinos for live dealer games that pay real money prizes. Typically and traditionally, live dealer games on online casinos revolved around roulette wheels, blackjack decks, poker tables, and hands of blackjack. More recently, live dealer game developers including Pragmatic Play, Evolution Gaming and Playtech have reinvented the live dealer wheel by creating wild and wonderful games, such as Sweet Bonanza Live, Deal or No Deal Live and Gonzo's Treasure Hunt Live. Back to the casino recommendations, Mr Play was voted as the best overall casino for live dealer games, PlayOJO was celebrated for its diverse collection of blackjack games and bonuses, and Magic Red was recognised for its unique live baccarat loyalty program.
Which casino is the best for you largely depends on your preference for live dealer games. For example, the casino that is best for poker players won't be the best for roulette fans. Additionally, there are other factors to consider, including developer preference and playing style. While some live casino lobbies are created with high rollers in mind, others focus on constructing a lobby for players who prefer low-stakes games. As there are more than 130 live dealer games available on the Mr Play sister sites, there will undoubtedly be something for everyone; furthermore, the casino boasts a friendly interface and high payout rates.
: The Drops & Wins prizes offered by the nation's favourite online slot and live casino game developer, Pragmatic Play, have been compensating for the lack of free spin promotions and deposit match bonuses on online casinos for quite some time now. While so many other companies are reducing the value for money on their products in 2023, the slot developer has gone the other way to put even more juice into their drops and wins prize drops. It was announced across all of the Mr Play sister sites that, from the 8th of February, Pragmatic Play will now be giving away £62,000 each week in random prize drops. Even though Pragmatic Play is constantly releasing new games, the number of participating games never fluctuates all too much. Currently, fans of the iGaming developer can enjoy the chance of winning one of the sought-after cash prizes with almost 50 of their most popular titles.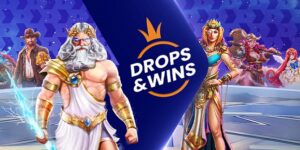 In total, Pragmatic treats 500 players to prizes every day, which amounts to 1,700 prizes every week. As it isn't the casinos themselves awarding the prizes, all prizes pay in cash, which comes without limiting T&Cs or wagering requirements. To win a prize, all you need to do is spin one of the participating games – even with one spin there is a chance that you could get lucky! Better yet, there is no minimum stake requirement, so players can feel free to stake as low or high as they please! Currently, some of the top D&W games include Great Rhino Megaways, Mustang Gold and Wolf Gold.
Can Mr Play Be Trusted?

★★★★★
Mr Play is a 3 Star trusted casino.
1. UKGC License

AG Communications Limited holds UK Gambling Commission licence 39483, which covers Mr Play.

2. UKGC Fines

In November 2022, AG Communications Limited was fined £237,600, warned about its conduct and had additional conditions added to its operating licence after a UKGC review found that the company had broken rules around anti-money laundering requirements.

3. Customer Service

The only way to get in contact with the Mr Play customer support team is via email.

4. Trustpilot Score

After more than four hundred reviews, Mr Play has a poor rating of 1.7 out of 5.0.

5. Company Location

The HQ of AG Communications is in Malta, but the company is trusted because it holds a UKGC licence.

6. Visible T&C's

All the wagering requirements and other key terms of promotions at Mr Play are listed in plain sight.

7. Social Media Presence

The casino is very active on social media, where it holds accounts with Facebook, Twitter/X, Instagram and YouTube.

8. Number of Sister Sites

AG Communications Limited operates more than sixty Mr Play sister sites.

9. Games portfolio

There are more than one thousand slots, live dealer games and table games at Mr Play, plus sports betting.

10. Gamstop links

GamStop's services are only a click away thanks to the presence of an active logo link in the footer of the Mr Play website.

Overall SCORE >

★★★

★★ – 3/5 Stars
Mr Play Review 2023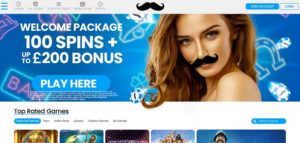 Mr Play  Welcome Offers
Not all of the Mr Play sister sites new player welcome offers are created equally, and it is safe to say that Mr Play puts most to shame with its welcome package, which can give new players up to £200 in bonus cash, plus 100 free spins. All new players depositing £10 or more at Mr Play will benefit from a 100% deposit bonus match up to £200 and 100 extra spins over their first three deposits at the casino. Deposit 1 will offer a 100% bonus match up to £50 and 20 free Starburst Spins. Deposits 2 and 3 will offer a 50% deposit match up to £75. Additionally, on the 1st, 2nd, 3rd and 4th day after the first deposit, players can grab 20 free spins on Finn and the Swirly Spin, Book of Dead, VIP Black and Aloha! Cluster Pays, respectively. The free spins and bonus cash are both subject to 35x wagering requirements.
For new sports bettors at Mr Play, there is a free £10 bet token for all players depositing and staking £10 or more on odds of 2.0 or higher.
Mr Play is owned by AG Communications Ltd
AG Communications Ltd started solely as a casino brand operator, but since they became licenced by the UKGC as a real event sports betting provider, they have started to integrate sportsbooks onto their platforms. Other Mr Play sister sites which come equipped with a sportsbook include Mr Mega, Karamba, Bet It On and Bet Regal. For players who prefer to play at a sportsbook-less Mr Play sister site, Wild Slots, Hey Spin, 24 Spin and Million Pot are all great options.
In addition to its UKGC licence, AG Communications Ltd, which is just one very small branch of the international Aspire Global tree, the casino and sportsbook operator is also licenced by the Malta Gaming Authority.
Mr Play Ongoing Promotions
For casino players, there are two promotions that can add extra bang to your buck. By far the most exciting is the Pragmatic Play Drops & Wins promotion, which gives away prizes from the £500k prize pool each month for the players that snag the most from a single spin on the qualifying games. Additionally, there is the Darwin £5,000 prize tourney. The player that gets to the top of the leader board will bank the top prize of £1k, and players that land 2nd, 3rd, 4th, 5th, 6th, 11th and 26th will also grab a prize. All prizes are paid in cash, which means the funds are yours to do as you please with, and there are no wagering requirements to fulfil.
Cash prizes can also be collected by sports bettors via the Battle of the Punters promotion. Before placing bets, you will need to select a tournament and join the race, if you place your bets better than your fellow sports bettors, you will climb to the top of the leaderboard and rake in prizes. Combi and ACCA bets also pay in a big way at Mr Play. If you get 4 or more folds, you will be eligible for a winnings boost. The biggest boost available is 77%, although you will need 15 folds to qualify for this boost!
Mr Play: Pros and Cons
Pros:
• Generous 3-part welcome offer for casino players.
• Combi Bet boosts up to 77%
Cons:
• No reload deposit match bonuses.
• No loyalty scheme.
Featured Slots and Casino Games
The selection of featured games is impressive at Mr Play. Evidently, Mr Play plays it very safe by pushing the most popular UK titles to the top of the pile, but fear not, innovation-seekers, new titles are always dropping into the new games tab, such as Wolf Canyon: Hold and Win, Hot to Burn Extreme, Drop the Wilds, Slingo Stampede, Cosmic Cash and Tropical Tiki.
Mr Play sister sites aren't known for their great selections of jackpot online slot games, and this platform hardly ends that trend. There is no separate category for jackpot games here, and the selection of video table games is barely worth browsing; the same goes for the scratch card games. The live casino game selection is also slightly more limited in comparison to its sister sites. However, there is still a decent selection of games from Pragmatic Play and Evolution Gaming, including Lightning Roulette, Blackjack – The Strip, Lightning Baccarat and Grand Roulette Live.
The casino side of Mr Play may leave a few things to be desired, but the sportsbook aspect is more than up to scratch. The platform doesn't support live streaming, and there is a discernible lack of features such as a bet builder feature, but fans of eSports, basketball, baseball, football and tennis shouldn't be disappointed by the odds on offer.
Deposit and Withdrawal Methods
The deposit and withdrawal minimum is £10, and players can choose from a range of banking methods, including Visa, Mastercard, PayPal, Trustly and Neteller. There are never any fees attached to withdrawals, regardless of which method you choose, however, e-wallets, such as Neteller, Skrill and Much Better are the best options for payment speeds. Withdrawals can process instantly, and the maximum turnaround time is 2 working days.
Mr Play Customer Support and License
The contact team at Mr Play are available 7 days a week between the hours of 8 AM and midnight CET via live chat. If you would prefer not to wait around before contacting Mr Play, you can always send an email to the support team instead. And there is always the option of using the general information pages to answer your own query.
For UK players, Mr Play is licenced by the UKGC under AG Communication Ltd's licence, which was first issued in 2014 (39483).
Mr Play – The Verdict
Compared to other Mr Play sister sites, it has to be said that this sporty platform does a far better job of rewarding its players. For online slot spinners, the library of games leaves nothing to be desired. The total lack of a jackpot games hub is the only significant Mr Play faux pas.
What are players saying about Mr Play?
Here are our condensed/reader's digest summaries of recent player reviews of Mr Play.
23-Aug-2023 by Marketing CFO:
I'm quite pleased with the variety and quality of games here. No complaints from my end. – source: TrustPilot
22-Aug-2023 by Helen:
I've had a smooth experience with quick withdrawals. A bit of a fee for transactions, but it's not a deal-breaker for me. – source: TrustPilot
21-Aug-2023 by Bryan:
Absolutely dreadful. The bonuses are a trap, and the games are rigged. I'm never coming back. – source: TrustPilot
20-Aug-2023 by Owen:
The website is painfully slow, and they charge fees for both deposits and withdrawals. I'd steer clear if I were you. – source: TrustPilot
31-Jul-2023 by Jack:
They're absolute scammers. I'm certain my bet was tampered with. Plus, they have a £5 deposit fee. – source: TrustPilot
30-Jul-2023 by Emily:
The website is laggy, and they charge for withdrawals and deposits. Their welcome offer is a scam, and customer service is full of excuses. – source: TrustPilot
28-Jul-2023 by Natalie:
I've had a great experience. Yes, there are fees, but I won £9,500 and got it in my account without any issues. – source: TrustPilot
27-Jul-2023 by Sabrina:
This casino is a scam. They refuse to pay out winnings. Avoid at all costs. – source: TrustPilot
13-Jul-2023 by Ricky Lee:
I don't trust companies that own multiple casinos; they're always scammy. Stick to well-known places like Bet365 or William Hill for better chances. – source: TrustPilot
12-Jul-2023 by Honest Reviewer:
They charge for both deposits and withdrawals. Who does that? It's ridiculous. – source: TrustPilot