Mr Slots Club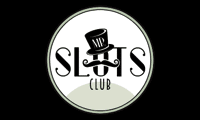 Mr Slots Club sister sites include Damslots, Black Magic Casino, Slots Dreamer and more.
Mr Slots Club (mrslotsclub.co) is operated by One Kingdom Partners of Curacao.
Sites like Mr Slots Club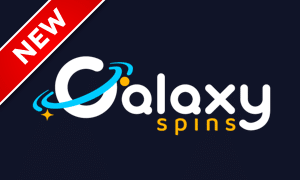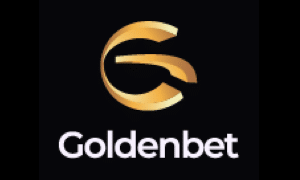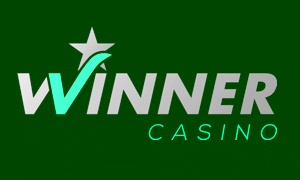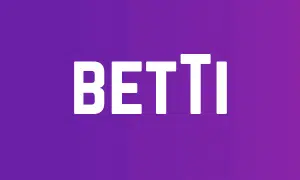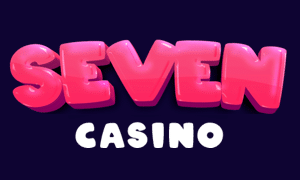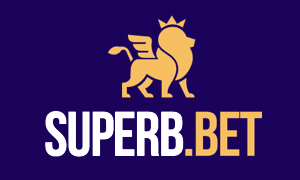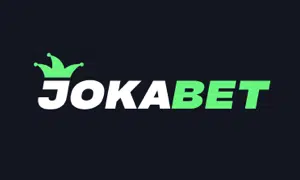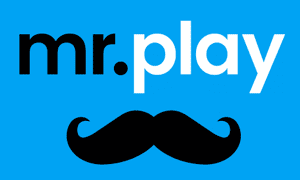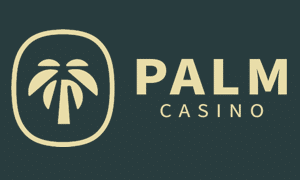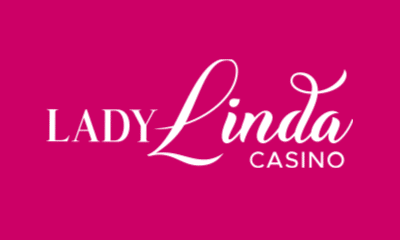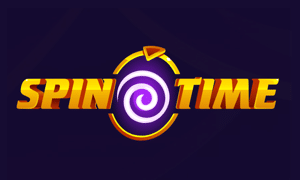 Mr Slots Club Sister Sites 2023
MR SLOTS CLUB IS NOT COVERED BY A UK GAMBLING COMMISSION LICENCE.
Mr Slots Club and all the Mr Slots Club sister sites are based in Curacao. Normally, casinos based in Curacao are covered by a license granted by Antillephone N.V., but Mr Slots Club doesn't claim to be covered by any such license. We can only assume that the casino is unlicensed. That means we recommend players from the UK shouldn't play here. If you do want to play at Mr Slots Club or any of the Mr Slots Club sister sites, you'll find details of them below. We've also included a couple of UK-licensed alternatives you may wish to consider.
Damslots
Straight off the bat, you'll notice that there are striking similarities between Mr Slots Club and the Mr Slots Club sister sites. They tend to have similar layouts (disregarding font and colour choices) and also tend to have similar promotions. Damslots offers the same platform of online slots, sports betting, live casino games and live racing as Mr Slots Club but presents its wares with a witches-and-wizards theme which helps to bring the casino to life. The games portfolios of casinos on this network tend to be limited because most of the world's biggest and best providers don't work with unlicensed casinos, but there are still enough games in the Damslots portfolio to keep players entertained. The casino is especially notable for its enormous welcome promotion, which is a matched deposit with a 750% boost paid out across three deposits. Further incentives for players who play with crypto are also available, and two separate promotions offer daily cashback against losses. Damslots would probably be a great casino if it weren't for the fact that it's unlicensed.
Black Magic Casino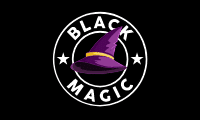 In a lot of ways, Black Magic Casino is a rinse and repeat of Damslots. It even shares the same magic-inspired theme, although the field of magic that Black Magic Slots casino draws its inspiration from is more aligned with the dark arts. We could use the phrase "dark arts" to describe the casino's lack of customer service availability and unfriendly wagering requirements, but that would probably be a little mean-spirited. The welcome promotion at Black Magic Casino isn't quite up to the benchmark set by Damslots, but all of the Mr Slots Club sister sites suffer by comparison to the Damslots welcome promotion. You can still get five per cent daily cashback at Black Magic Casino, and the matched deposit boost of 400% is still generous even if the wagering requirements attached to it are a little steep. You wouldn't necessarily expect a casino themed around black magic to have access to a sportsbook, but there's one on hand at Black Magic Casino. You can even sit back and watch the latest horse races if you want, although we suspect it would spoil the tone set by the theme a little.
Slots Dreamer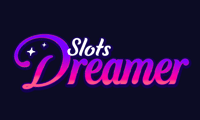 Slots Dreamer enjoys a slightly higher profile than the other Mr Slots Club sister sites, but we're not entirely sure why. It might be down to the casino's flashy theme, which takes more than a pinch of inspiration from "Miami Vice." If your idea of the perfect online casino aesthetic is a neon-soaked 1980s throwback paradise, Slots Dreamer was made for you. It can't beat Damslots for generosity when it comes to welcome promotions (as we've already covered, none of the Mr Slots Club sister sites can), but it does a little better with daily cashback offers, giving ten per cent of losses back every day rather than the five per cent we saw at Black Magic Casino. Strangely, Slots Dreamer appears to have access to providers that are off limits to other casinos in this casino network family, with titles like Wolf Gold from Pragmatic Play and Big Bass Bonanza from Reel Kingdom available within the Slots Dreamer portfolio. Perhaps the superior quality of this casino's collection of games is the real reason for its supremacy over its siblings.
32Red Casino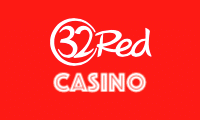 That's all of the genuine Mr Slots Club sister sites out of the way. However, we know that at least some of you are interested in playing at casinos like Mr Slots Club but also want the protection that comes with having a UK Gambling Commission licence. That's why we've chosen a couple of UK-licensed alternatives for you, and that starts with 32Red Casino. The reasons we've looked to 32Red are myriad but also simple to state. Mr Slots Club offers not just online slots but also live casino games and sports betting; therefore, any alternative Mr Slots Club sister sites must do the same. 32Red does all of that with bells on and then goes beyond that by also offering poker. 32Red Casino is a far bigger site than Mr Slots Club, with a much bigger portfolio of games supplied by a far wider range of providers. If you like Mr Slots Club, it stands to reason that you'll love playing at 32Red Casino – even if you're not a fan of brand ambassador Keith Lemon! The only downside of 32Red Casino is that the wagering requirements attached to the site's promotions are stiff, but that's also true of Mr Slots Club.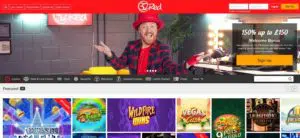 Ladbrokes Casino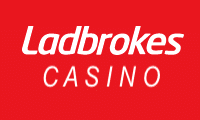 32Red Casino might not be for everybody, so we have one final addition to our list of Mr Slots Club sister sites for you. It's Ladbrokes Casino, which is part of the colossal Ladbrokes website. Ladbrokes is, of course, the oldest active gambling company in the world, with a history that stretches back to 1902. The modern version of the Ladbrokes Casino website has the benefit of all those years of experience and is part of a wider site that includes every possible aspect of iGaming. Like Mr Slots Club, Ladbrokes has sections for online slots, live casino games, and sports betting. Ladbrokes goes far beyond that, though. It also hosts Slingo games, poker tournaments, bingo games and modern arcade iGaming attractions like instant-win scratchcards. If you can't bet on something at Ladbrokes, you probably can't bet on it anywhere. It might sound like an obvious choice, but sometimes the most obvious choices are the best ones. Ladbrokes can do everything that Mr Slots Club can do plus far more on top, and it does it all with the protection of a UK Gambling Commission licence.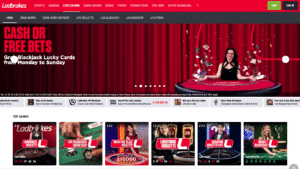 Can Mr Slots Club Be Trusted?

★★★★★
Mr Slots Club is a 1 Star trusted casino.
1. UKGC License

Mr Slots Club's parent company does not have a UK Gambling Commission licence.

2. UKGC Fines

N/A – The UK Gambling Commission has no jurisdiction over Mr Slots Club, so cannot fine it.

3. Customer Service

Mr Slots Club offers live chat and email support, but many players have complained about live chat's lack of availability.

4. Trustpilot Score

N/A – Mr Slots Club has never been reviewed on Trustpilot.

5. Company Location

One Kingdom Partners is a Curacao-based casino network company. The territory is considered untrustworthy.

6. Visible T&C's

Promotions offered on the casino's homepage are presented without visible terms and conditions.

7. Social Media Presence

Mr Slots Club has no active social media accounts.

8. Number of Sister Sites

There are fewer than ten Mr Slots Club sister sites, but it's hard to know precisely how many exists because its parent company tends not to name itself on the casinos that it operates.

9. Games portfolio

Despite a lack of providers, Mr Slots Club hosts several hundred slots to go with its sportsbook and live casino.

10. Gamstop links

Mr Slots Club is not signed up to GamStop.

Overall SCORE >

★

★★★★ – 1/5 Stars
Mr Slots Club Review
The casino network company that owns and operates Mr Slots Club and all the Mr Slots Club sister sites is based in Curacao but doesn't hold an iGaming license in Curacao or anywhere else. That's such a massive red flag that it would be wrong of us not to mention it right at the start of this review. UK-based players should only play at casinos covered by a valid UK Gambling Commission licence, and anyone who doesn't heed that advice plays at their own risk. We know that some players like to dip their toes in international waters, though, and so if you're considering a trip to Mr Slots Club to spend your gambling money, this review contains the information you need to know about the casino.
Mr Slots Club Welcome Offers
We've said several times that Damslots has the best welcome promotion among the Mr Slots Club sister sites, so hopefully, you won't be too disappointed to find out that Mr Slots Club's welcome promotion comes in at a significantly lower mark. It's a 250% matched deposit with a maximum value of £2500 and a minimum qualifying fund of £25. Bonus funds come with a wagering requirement of x45, must be played through within forty-five days, and can only be redeemed on slots made by certain providers. An additional free sports bet can be claimed as part of the welcome promotion and is equal to the value of the first deposit (subject to a minimum of £25 and a maximum of £100). The sports bet much be placed within seven days once it's been awarded and can't be divided. The whole amount must be wagered in one go on odds of at least 1.70.
Ongoing Promotions
The biggest of the ongoing promotions at Mr Slots Club is off-limits to you if you don't use cryptocurrency. Using crypto to play at online casinos is still prohibited by the UK Gambling Commission, so Curacao-based casinos often use it as a hook. Anyone who makes a deposit at Mr Slots Club using cryptocurrency can claim a 500% matched deposit every day, subject to a minimum deposit of £50 and a maximum bonus of £500. The wagering requirements attached to the crypto bonus are x40, and the promotion can't be used alongside any other promotion the casino offers. Additional matched deposits of 150% (max value: £1500) can be claimed every weekend, and two separate daily cashback offers will refund 10% of losses up to £2000 and 30% of losses up to £2000, respectively. Wagering requirements are problematically high across the whole range of Mr Slots Club promotions, but there's no denying that the amount of bonus money and cashback on offer is tremendous.
Mr Slots Club Pros and Cons
Pros: 
Mr Slots Club has a dazzling array of promotions and bonuses. Up to 30% of losses are repaid as cashback every day, and the matched deposit boosts are sizeable. If used correctly and delivered as advertised, the promotions at the casino could make your money last a little longer. 
Players who like to use cryptocurrency at online casinos are in for a treat at Mr Slots Club because of the crypto-specific 500% matched deposit boost, which can be claimed once per day. 
Cons: 
Customer support at Mr Slots Casino is more or less invisible. Live chat never seems to be available, and waits for responses to emails can be very long. 
The biggest con at Mr Slots Club is its lack of a UK Gambling Commission licence or, in fact, a licence of any kind. Without it, there's no way we can verify that playing at the casino is safe. 
Featured Slots and Casino Games
It's tempting to write Mr Slots Club off as "just another online slots casino" based on its name, but that wouldn't be fair. The casino does have a lot of slots to offer (albeit not many from big-name providers), but it also hosts live racing, an extensive sportsbook, and a sizeable live casino. That being said, there's a reason that it's called Mr Slots Club. Slots are the centrepiece of the casino's portfolio, and these are the most popular slots at the casino right now. 
Lucky Joker 100: This traditional, classic-themed slot comes from Amatic Industries and was released in 2020. The fact that such a generic slot from a little-known provider is the most popular game at Mr Slots Club highlights the lack of big-name providers involved in the casino's portfolio better than anything we could write. The "100" in the slot's name comes from its 1000 paylines, but aside from that, it's a standard 5*3 arrangement with a basic free spins feature. The slot doesn't publish its RTP or volatility, which is a concern. 
Lovely Lady: Whether slots with names like "Lovely Lady" should be encouraged in the 2020s is debatable, but the graphics of this Amiatic Industries slot are so basic that it would be impossible for the slot to be offensive. The 2D style and mild bonus features of the slot would have been considered dated even when it was brand new in 2015, and it's mind-boggling that it's highlighted on the Mr Slots Club homepage. The only thing we can say in favour of this 96% RTP slot is that anything won during free spins comes with an x3 multiplier. 
Book of Fortune: This is three from three for Amiatic Industries and comes with (we think) a magic and wizards theme. The graphics are so poor that it's difficult to tell. Book of Fortune was released in 2014 but looks far older, and comes with 96% RTP and high volatility. As is standard with all "book of" slots, Book of Fortune uses expanding base game symbols within its free spins feature to add a little variety and spice. If you're still not happy with the value of your last win after that, you can risk it by staking it on a double-or-quits 50/50 gamble. 
Deposits and Withdrawals
Mr Slots Club doesn't do a great job of explaining how it processes deposits or withdrawals. There's no banking page at the casino, nor is there a full breakdown in the extended terms and conditions. We know that Visa, Mastercard and American Express are accepted because their logos appear in the footer of the casino. We also know that Bitcoin, Litecoin and Ethereum are accepted for the same reason. What little information we could glean from the terms and conditions suggests that it takes Mr Slots Club two days to process withdrawal requests before even attempting to send money to customer accounts, so we expect withdrawals move a lot slower than players would ideally like.
Customer Support and Licensing
If you need customer support at Mr Slots Club, you're probably going to find yourself becoming frustrated very quickly. While the wording of the casino makes it sound as if live chat support is available, in our experience, it's never there. That leaves email as the only means of getting support, and responses can take days. Given that the casino isn't covered by any recognised iGaming licence(s), perhaps none of this should be surprising.
Mr Slots Club – The Verdict
Every gambler is open to the idea of taking a risk, but playing at Mr Slots Club is probably a risk too far for most players. Playing at a non-UKGC casino is rarely a good idea for UK-based players, and the lack of customer support offered by Mr Slots Club is a second red flag. We know the bonuses look extremely tempting – doubly so if you're a cryptocurrency fan – but this is a case where resisting temptation is probably the smart thing to do.