Netbet Casino Sister Sites
Netbet Enterprises Limited is a casino network company operating seven sites. The Netbet sister sites are Netbet, Casino Netbet, Live Netbet, Lottery Netbet, Vegas Netbet, Poker Netbet and Sport Netbet. 
Netbet Enterprises Limited operates from Europa Business Centre, Level 3, Suite 704, Office A, Dum Karm Street, Birkirkara, BKR9034, Malta.
Netbet Sister Sites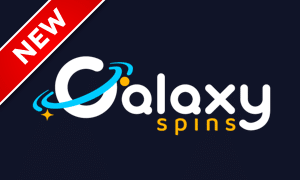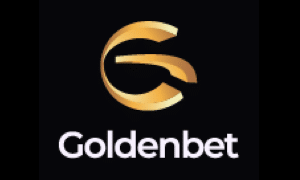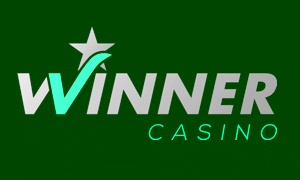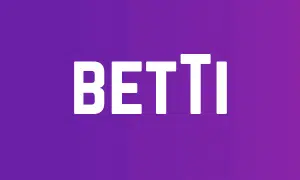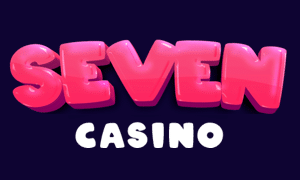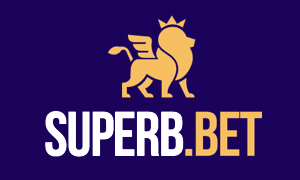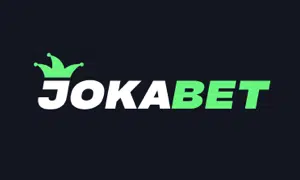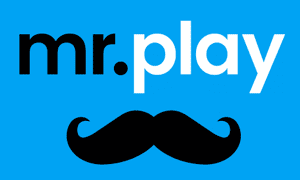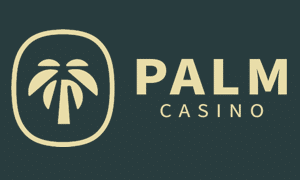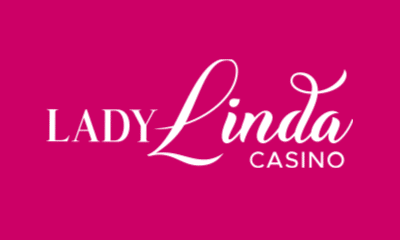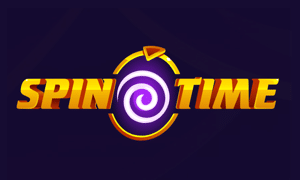 Netbet Enterprises Casinos 2023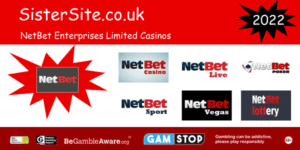 We're disregarding the company's main site (www.netbet.co.uk) because it's a portal page. Click on any of the links there, and you'll be taken to one of the various specialist NetBet sister sites. We will, however, note that the site is beautifully optimised for players on mobiles and tablets and gives an excellent first impression of the company when you land there. When you arrive at the Netbet website, you'll be invited to choose from one of the Netbet sister sites below. Here are our brief thoughts on each of them – but if you'd like a detailed review, click the graphic to be taken to our full Sister Site review page for each casino site.
Casino NetBet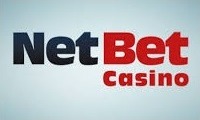 This is the default NetBet choice if your main casino interest is slots. You're greeted on the landing page with an introductory offer of 500 free spins and an immediately-visible table of brand new online slots, including rarities like WWE Legends. The tabs underneath the introductory offer make everything easy to use, with separate clickable options for jackpot games, mega-drop slots, Slingo, and even a "NetBet Selection" of the operator's favourite slots. From clicking on that, we can see that whoever curates the Casino NetBet collection has a taste for classics like Book of Gold and Starburst. Helpful links like promotions and the help centre are always in view thanks to the footer, which follows you from page to page and tracks as you scroll. The most popular slots you'll find at this casino are big-hitters and classics from years gone by like Sweet Bonanza and Starburst, but don't let that put you off if you came to Netbet Casino looking for something a touch more modern – there's a special section for new games, and it's updated regularly. The "First Person" section might give you a casino experience unlike anything you've seen elsewhere.
Live NetBet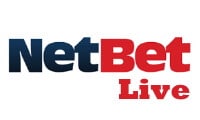 As you've probably gathered already, the names of NetBet's various casinos are self-explanatory. This is their live casino site, and it has a strong emphasis on roulette. An enormous splash graphic inviting you to play roulette with a live dealer appears as soon as the page loads, with four other roulette options listed underneath it. You have to click away from the roulette invitation if you want to find out what else is on offer, with the other categories listed as blackjack, cards, and the enigmatic 'more games.' Clicking on that option reveals that NetBet's live casino also carries options like Deal or No Deal, Cash or Crash, and Crazy Time. Roulette is the speciality of Live NetBet – that point is made very clear by the enormous "roulette" banner that loads the moment you arrive on the minisite's homepage – but everything else is also catered for. Rather than relying on third parties to supply Live NetBet with games, most of the entertainment on offer in this part of the site comes directly from NetBet itself. The range isn't enormous, but there should be enough here to keep players interested for a while.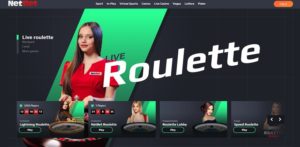 Poker NetBet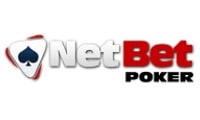 We're sure you're getting the hang of this now. This is the Netbet poker website, and it immediately attempts to grab your attention with a competition to win an all-expenses-paid first-class flight to a poker tournament, a "triple your money" matched deposit bonus for new members and a free £15 bet when you sign up. Unlike the other NetBet branded casinos, Poker NetBet would like you to download software before you start playing. You can play in your browser if you don't want to do that, but your options might be comparatively limited. The "getting started" page is a great feature for new players – and one that not every casino has. Poker Netbet comes with a "VIP Club," which is exclusive to this part of the site and offers rewards to the biggest-spending and most loyal poker players who arrive at the site. Tournaments are arranged and played at Poker NetBet regularly, so if you think you have the skills to gain and maintain an edge over your opponents, this is your chance to prove it. We'd suggest that the promotions section is worth checking each time you arrive at Poker NetBet, too.
Sport Netbet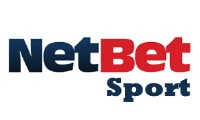 Sport NetBet isn't all about football, but it's very keen to let you know that football is a big part of what it does. Live, in-play football bets are presented front and centre when you load the page, even if there are no major leagues playing fixtures at the time. You might be offered live odds on games in Egypt, Uruguay, or somewhere even further afield. Helpfully, the tabs are stamped with numbers that tell you how many in-play options there are in each category, so you might see one option for golf, five for basketball, and so on. Pay attention to the right-hand frame of the site for all the latest promotional offers. It's not uncommon for there to be more than 1000 opportunities for football betting available when you log on to Sport NetBet, but there are still betting opportunities even if there are no live sports fixtures that interest you at all. Sport NetBet comes with a well-put-together virtual sports section and E-sports betting, and the games that are played in those sections of the site are available on a 24-7 basis. If virtual sports aren't for you, perhaps you'd be interested in placing a wager on something a little more obscure like floorball or Gaelic hurling? Promotions in this part of the site are presented as "Netbet Boosts" and could bring extra value to your bets if you use them wisely.
Vegas NetBet
This is the NetBet site that we struggle with, in that we don't see what it gives you that you can't get from the Casino NetBet site. It has the same welcome offer when you arrive at the page, and it has the same focus on playing slots. Even the NetBet Selection category is copied across from Casino NetBet, albeit with a different range of slots when you click on the tab. Aside from having a darker colour scheme than Casino NetBet, this site doesn't do anything to make itself stand out. You won't get anything here that you wouldn't find at the other site. There's a slightly greater emphasis on jackpot games here than at Casino Netbet, but it's really just the same games presented in a different order. It's totally fair to call this the most anonymous of the Netbet sister sites – something has to hold that title, and it's Vegas Netbet. Having said all this, the promotions at Vegas NetBet differ from the promotions at Casino NetBet – so if you want to play the same games backed up with a different set of bonus tools, Vegas NetBet makes that possible for you.
Lottery Netbet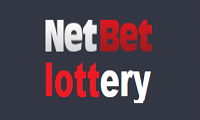 This is where the NetBet sister sites range differs from that of a lot of casino network companies. If you spend time hopping between the sites owned by any large casino network company, you'll likely find various attempts to cater to the same market. A well-rounded network company will have online slots sites, poker sites, bingo sites, and sports betting sites. Very few of them have lottery sites, and that's where the NetBet casino sister sites range tries to reach the parts that its rivals can't touch. Lottery Netbet isn't hooked up to the UK National Lottery, nor is it hooked up to the Irish Lottery or any European lotteries. Instead, it's a collection of lottery games hosted only on Lottery NetBet, presented live by the company's game show hosts. There's a draw every four minutes all day every day, and the amount you might win from it depends not only on how many of the seven lucky numbers that you chose come up but also on how much you chose to wager on your ticket. That makes it a fairly original offering as far as lottery websites go and marks Lottery NetBet out as a unique selling point for this popular iGaming brand.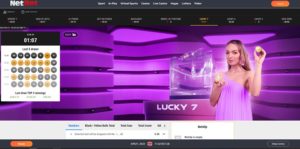 About NetBet Enterprises
The NetBet Story
NetBet Enterprises has been active in the industry since 2006, so it's seen the world of casino entertainment turn a few times. They started life in Malta, which is where the company still has its headquarters, but it's taken the time to gain approval for licenses in multiple gaming territories. As of 2022, NetBet Enterprises is licensed in Malta, Romania, Greece, Nigeria and – most importantly, as far as the UK market is concerned – the United Kingdom via the Gambling Commission. Greece is a new territory for the company, with its first license to operate there being granted in June 2021. There are now more than five hundred people working for NetBet Enterprises – a number that grows constantly.
Rather than flooding the market with an array of differently-named casino brands, NetBet Enterprises likes to give us multiple flavours of its flagship brand. It operates Casino NetBet, Live NetBet, Poker NetBet, Sport NetBet, Vegas NetBet, and Lottery NetBet. The objective is surely to have people see NetBet as a name to trust in the casino market and to use that trust to attract people to its various specialist websites.
Just from the fact that NetBet Enterprises is still expanding into new territories, we can see that the company still has growth on its mind despite being in business for more than fifteen years. That's reflected by the fact that it's still adding new providers to its list of gaming options for players. Its sites already work with some of the biggest players in the game, including NetEnt, Red Tiger, Quickspin, and Pragmatic Play, but in October 2021, it added iSoftBet to its proposition. Fazi has also recently been added to its list of partners and providers, but that deal only appears to apply to the Italian market.
Facing The Future
We're living in an age where online casinos have begun to realise that slots and casino games alone won't hold the interest of modern players. NetBet Enterprises has recognised this and has started to add a range of other betting entertainment products to its websites. You'll find a full range of sports betting options if you log on to a NetBet Enterprises website, but that's not all. The NetBet platform also allows customers to bet on esports, and some of those are esports you won't find in many other places. If you like, you can bet on the performance of video gamers as they play popular games like Starcraft and Counter-Strike. Most of the sites also have a live lotto section too if you're in the mood for a lucky dip.
The only common complaint we've seen listed across the board for NetBet Enterprises casinos is that customer support isn't available 24/7. There's a live chat service, but it's only open between 9am and 11pm UK time. That should be enough for the majority of players, but we know there are plenty of night owls out there who'd appreciate someone to talk to if things go wrong during the small hours. This is something they should consider fixing in the near future.
Bringing More Providers Onboard
The more providers a casino network company works with, the better its chances are of keeping its player base happy. We've already said that NetBet has some reasonably unique propositions within its arsenal, from its first-person games to its self-operated live casino section, but players will always want more. Discerning online slots and casino players always want the very best gaming content from the very best providers, and for a company like NetBet, that means signing new partnerships with companies who can provide them with a constant supply of new games. That's a front that we've seen NetBet has been very active on in recent months.
In what was seen by some industry insiders as a surprise move, NetBet announced that games made by Slot Factory would be added to NetBet Casino as of March 2022. The reason the move is surprising is that Slot Factory is a property of In Touch Games, which is theoretically a rival casino network company. Slot Factory's games have been exclusive to In Touch casinos in the past, so this move is a new frontier for both companies. At the time of the announcement, NetBet hailed the "exciting graphics" and "classic themes" of Slot Factory's portfolio, which includes titles like Cherry 7 and Mega Pots o' Gold.
Slot Factory wasn't the only provider saying "hello" to NetBet's wide audience in March 2022. Just a week after news of the Slot Factory partnership broke, NetBet added Hacksaw Gaming to its list of approved providers. If Slot Factory specialises in classic games, Hacksaw Gaming does the diametric opposite. Hacksaw is an innovative company known for producing slots with unusual layouts, often with a cluster pays mechanic. Chaos Crew and Stack'em are just two of the Hacksaw Gaming online slots you might have heard of, but their biggest hit to date is the Wild West-themed Wanted Dead or a Wild. That game, along with all the other great content produced by Hacksaw Gaming and Slot Factory, is now available at Casino NetBet and Vegas NetBet.
It seems unlikely that NetBet will stop at just two new providers this year, and the fact that two have been added in a single month suggests that expanding the gaming library is a significant priority for NetBet in the year ahead. They already work with many of the biggest-name providers in the casino industry, but by opening up their doors to smaller providers, they could give themselves an edge over their rivals when it comes to range, variety, and amassing the "hidden gems" of the casino world. It's an intelligent strategy, and it's likely to pay off for them.
Netbet and the UK Gambling Commission
You can see from the list of reviews below that NetBet is, for the main part, very highly thought of by the people who play on its site. It's difficult for any casino site to achieve or maintain a rating above 3/5 on a public review site, but Netbet has done so and can quite rightly be proud of its efforts. Most Netbet customers are happy with what the company has to offer to them, but the regulator doesn't always feel the same way. Having a UK Gambling Commission licence is an absolute must for any casino company that wants to be successful in the UK, but it comes with pitfalls. The UKGC has very high standards, and sometimes even the largest casino network companies fall short of those standards. NetBet found that out to its cost in October 2020.
The UK Gambling Commission carried out a review of NetBet's activities between November 2018 and May 2019. During that time, the Commission found that NetBet had failed to comply with two conditions of its licence relating to anti-money laundering policies and social responsibilities. In the opinion of the UKGC – which is ultimately the only opinion that matters – NetBet hadn't paid proper attention to the source of funds documents sent in by customers and, therefore, failed to implement its own responsible gambling policies. The Commission acknowledged that NetBet had taken the findings on board and has made changes to its processes since 2019. Nevertheless, the company was forced to pay £748,000 to the National Strategy to Reduce Gambling Harms in lieu of a formal financial penalty.
What are players saying about Netbet casinos?
These reviews were all written by people who've recently played at NetBet casino sister sites and wanted to share their opinions with their fellow players. Their reviews have been edited for clarity and brevity.
18-Apr-2022 Netbet review by Elissangel:
I think this is a brilliant site. They have loads of slots, poker and blackjack, and my favourite game which is roulette. All the games come with a great welcome bonus and they also give me daily and weekly promotions. Best of all there are no wagering requirements on winnings. – source: Trustpilot
17-Apr-2022 Netbet review by Scott:
I got amazing customer service here recently. I hadn't been notified about a free bet I was entitled to but John from the customer service team made sure I got credited with the bet and even gave me an extra one because of the inconvenience. – source: Trustpilot
15-Apr-2022 Sports Netbet review by Robert:
I found Noah who works on live chat for Sports Netbet to be incredibly helpful. With helpful staff like Noah, I wouldn't hesitate to recommend Netbet to anybody. – source: Trustpilot
12-Apr-2022 Netbet review by Shilen:
I found Amber on the customer service team to be very efficient in handling all of my questions. Netbet is reliable and trustworthy. – source: Trustpilot
12-Apr-2022 Netbet review by Michelle:
I find that the website can be slow to load occasionally and also suffers from lag, but aside from that, I've had no issues while playing at Netbet and always get fast responses from their customer service team on live chat when I need them. – source: Trustpilot
11-Apr-2022 Netbet review by Christopher:
Netbet is probably the best online casino I've ever played at. All of my withdrawals have arrived really quickly and without any barriers being put in the way. Customer service staff always seem willing to go the extra mile. – source: Trustpilot
10-Apr-2022 Netbet review by Marcin:
They're scammers and thieves without morals or honour. The games are rigged and they cheat you. If you play on this site you're going to lose everything. I can't find anything positive to say about them. – source: Trustpilot
07-Apr-2022 Netbet review by HJC:
I sent them my bank statements when they asked for them back in January. They still haven't sorted my limits out and each time I ask customer services about it they tell me to be patient. I know they're going to ask me to email them in response to this review but I've sent ten emails already in the past three months. – source: Trustpilot
30-Mar-2022 Netbet review by David:
I got a message asking me to upload my ID, but then when I tried the website said it couldn't do it because of low memory. I spoke to Amber on customer support and she gave me an email address to send it to instead. The problem was resolved quickly and efficiently. I'm impressed. – source: Trustpilot
27-Mar-2022 Netbet review by Justyna:
I don't understand why this site has even a single good review. I'm guessing they wrote them all themselves. Netbet is one of the UK's worst casinos with rigged games and obvious scams. The gambling commission shouldn't allow sites like this to continue operating. – source: Trustpilot
Full list of Netbet Casino Sister Sites 2023
The following is a full list of NetBet sister sites currently operated by this casino network company.
NetBet (netbet.co.uk)
Casino NetBet (casino.netbet.co.uk)
Live Netbet (live.netbet.co.uk)
Lottery Netbet (lottery.netbet.co.uk)
Poker NetBet (poker.netbet.co.uk)
Sport Netbet (sport.netbet.co.uk)
Vegas Netbet (vegas.netbet.co.uk)