NGame N.V. Casinos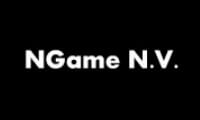 NGame N.V. is a casino network company. It currently has one active casino site, which is Spin Away.
NGame N.V. is operated from Abraham de Veerstraat 9, Willemstad, Curacao.
Similar To NGame N.V. Casinos







All NGame N.V. Casinos 2022
NGame N.V. is based and licenced on the island of Curacao. It holds a licence through Antillephone N.V., which is the major regulatory body in Curacao for online casinos. The licence doesn't carry much weight elsewhere in the world, and the regulator has a poor track record when it comes to handling complaints and taking enforcement action. While it might be possible for UK players to play at casinos operated by NGame N.V, we don't recommend doing so. 
The best way for UK players to stay safe is to play only at casino sites covered by a UK Gambling Commission licence. NGame N.V. does not have a UK licence. 
Spin Away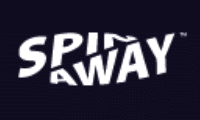 Spin Away is the only casino operated by NGame NV, which introduced this online casino in 2021. This is a modern online casino which operates under a theme of outer space, with a very clean and contemporary design to the website. The website is very easy to use, and operates fairly well – however, there are some notable teething issues on the website which is expected from a brand-new release. This online casino is fairly dark, but packed full of modern features including mobile compatibility. Everything is fairly easy to find and you can also see all of the relevant licensing, privacy policy and terms and conditions across their website to prove legitimacy and ensure you are playing with confidence.
Spin Away is the ultimate online casino to play some slight games and live casino games, which works in operation with various big gaming developers to bring you all of your favourite and the latest slots. There are no elements of sports betting to this online casino, keeping things strictly casino. There are regular new additions made to this website, keeping the casino up-to-date with the newest and freshest faces on the online slots scene. The likes of Microgaming, NetEnt and beyond can be found at this online casino – with live casino games, jackpot slots, table games and more available on all devices. To really get the most out of this online casino, you need to create an account as that makes the website much easier to use and all games available.
Spin Away has some great tactics to entice new players to join our casino, including some brilliant welcome offers. For example, you can get an extra €100 to play with on your first deposit – they also throw out free spins and cashback deals for existing players. It is safe to say that this company knows their way around a welcome offer, which is needed for new lease tablet online casinos to attract their player fan base. This online casino seems to be growing at a steady rate, attracting players on a daily basis. With lots of welcome offers and the chance to play the latest games, the future of this online casino looks promising.
Spin Away Casino has some strong customer service features which are available seven days a week, available through email and phone. When you make an account, you will be asked to verify your account before you can place a deposit, access welcome offers or play any of the games. Once your account has been made, you can deposit freely and also withdraw your funds without any fees. This provides a very seamless and unaffected way to use this website, which is one of the many reasons it is so easy to use. When you make a withdrawal of any funds at this online casino, this is processed and is usually in your account within 24 hours. However, the company does say that depending on the payment method you choose, this could take up to 5 days.
About NGame N.V.
NGame NV is a fresh and modern face on the online casino development scene, established in just 2021 with just one online casino in its name. You could say that this online casino provider is very new to this industry, but that does not mean that the quality of their website is lacking. Although this company has only been around for a short while, they have certainly established itself as a fairly strong name in the world of online gambling already. In fact, their online casino is growing at a pretty strong rate and shows good promise to grow even further. Things are looking promising for this company, and it is certainly one to watch.
NGame NV is the sole owner and most known for the UK based online casino Spin Away, which specialises in online slots and casino games. This company is most known in the UK and areas of Europe, although they have multinational players across the world. This company is based in the UK and therefore operates on full UK licensing, with establishment under the laws of Curaçao. Everything about this company looks legitimate, as you can find all of the relevant licensing information online. However, as this is a new company, there is no business website and there is not a great deal of information available to access by the public. That being said, everything looks as it should and this appears to be a very reliable and reputable company.
NGame NV specialises in online slots and live casino games, and has no experience in sports betting or other elements of online gambling. UK and Europe based players may be familiar with this new developer, although they are still fairly new and establishing themselves in the world of online casinos. Overall, the development style seems to be very modern and fresh, with their websites being very easy to use and packed full of modern features you can also rely on their customer service options being strong, as well as the gaming catalogue is being kept up-to-date with all of the latest releases, to ensure you are never missing out on the freshest games.
NGame NV appears to only be involved in online casino development, as a very new company taking the industry by storm. As they are a new company with a very new online casino, you can expect to come across some pretty strong welcome offers to entice players to join their casinos – which are certainly worth checking out. This company works with all of the major developers in online slots and even live casino games, which come with pretty impressive visuals on the website. One thing you should be aware of is that the website is very new and is still coming to terms with its identity, so you may experience some notable teething issues which make their website problematic at times. That being said, the company is always updating and reworking its website to compete with the major casinos.
What are players saying about NGame N.V. casinos?
Here are our condensed / readers digest summaries of recent player reviews of NGame N.V. casinos.
24-Aug-2021: Spin Away Casino by Ashwin:
I would highly recommend this casino to those players which are suffering to win well. The casino offers good chances with attractive bonus offers. – source: AskGamblers
22-Apr-2021: Spin Away Casino by Ben:
The site interface was very pleasing and it was loaded with colorful animations. The slots machines of Spin Away casino were smoothly working that's why winnings were easy. – source: AskGamblers
15-Dec-2020: Spin Away Casino by Grendy:
This casino got an unseen collection of games with a fast verification process of just 2 hours. Wagering rules were also designed to understand easily. – source: AskGamblers
13-Dec-2020: Spin Away Casino by Clarke:
The limits for both depositing and withdrawals were customer-friendly and methods for both of them are modern and secure. – source: AskGamblers
12-Dec-2020: Spin Away Casino by Henry:
I really liked their gaming collection because of games were powered by elit developers. The customer service was very responsive and professional. – source: AskGamblers
10-Nov-2020: Spin Away Casino by Eden:
Spin Away casino still needs some major upgrades in their wagering policies as they were difficult to meet. Although games were good and easy to navigate. – source: AskGamblers
20-Dec-2020: Spin Away Casino by Pike:
It was all waste of money first they took 3 weeks to clear my documents and then they blocked my account after my first win. – source: AskGamblers
30-Sep-2019: Spin Away Casino by James:
They blocked my account after I deposited my money here, when I contacted their support service no one came to help me. – source: AskGamblers
30-Sep-2019: Spin Away Casino by Tom:
The gaming library of this casino was impressive and the graphics were excellent. But their bonus offers didn't impress me at all. – source: AskGamblers
09-Feb-2019: Spin Away Casino by Colin:
I will suggest new players try their luck here, their welcome bonuses are quite impressive and consistent. Also, the wagering requirements are easy to meet. – source: AskGamblers
Full list of NGame N.V. Casinos 2022