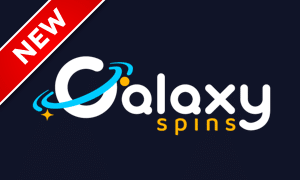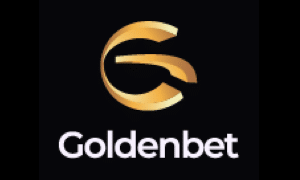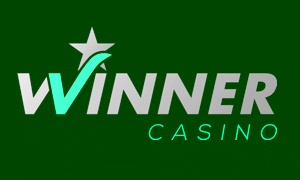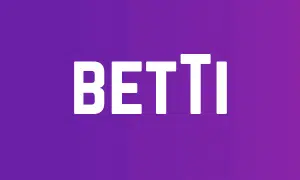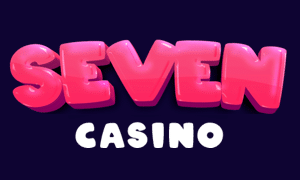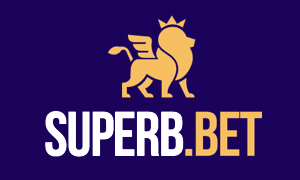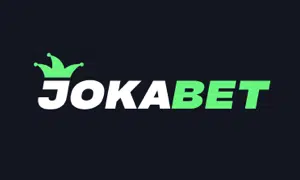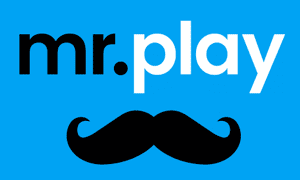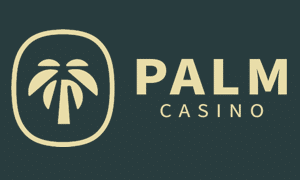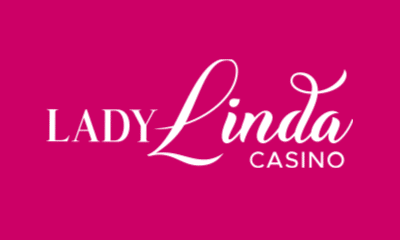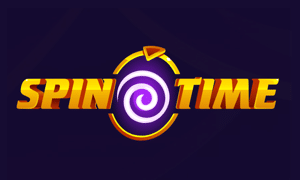 Nine Casino Sister Sites
NINE CASINO IS NOT COVERED BY A UK GAMBLING COMMISSION LICENCE.
The Nine Casino sister sites are operated by Uno Digital Media B.V. from its base of operations in Willemstad, Curacao. As is often the case with Curacao-based casino network companies, it's difficult to find verifiable information about Uno Digital Media B.V. on the internet, so we can't say for certain how many 9 Casino sister sites there are. We'll alternate between 9 Casino and Nine Casino throughout this page because the casino likes to go by both. While we know that other members of the Nine Casino sister sites family exist, we know of only one that accepts players from the UK, so we'll start there. If more pop up at a later date, we'll add them below.
Jokabet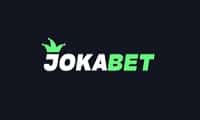 If you like Nine Casino, you're also going to like Jokabet. That's one of the kindest things we can say about Jokabet as a member of the Nine Casino sister sites family. If we were to flip that concept on its head and look at the negatives of Jokabet instead, we'd call it a lightweight Nine Casino clone. Everything that can be done at Jokabet can also be done at Nine Casino, but not everything that can be done at Nine Casino can be done at Jokabet. It's a trimmed-down mirror site, and a demonstration of how tight the template that this casino operator uses is. No matter which of the Nine Casino sister sites you choose to take a closer look at, you'll find that they all closely resemble Nine Casino.
Is there anything that can be said about Jokabet that makes it worthy of consideration now that we've told you that it's lesser than Nine Casino in terms of quality and things to do? Well, for some people, perhaps that's the whole point. The fact that there are fewer options at Jokabet means that it's easier to navigate and you're less likely to lose time to procrastination. The fact that there are fewer promotions means that you don't have to worry about sticky bonuses or wagering requirements – or, at least, you don't have to worry about them as much. Ultimately, all the functionality that you presumably enjoyed at Nine Casino can also be found here.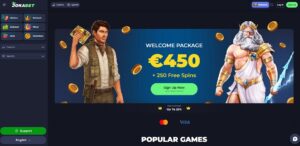 CryptoLeo
A common feature of Curacao-based online casinos is that they accept deposits and provide withdrawals in cryptocurrency. It's true of all of the Nine Casino sister sites we're aware of, and it's also true of Nine Casino itself. As you can see from the name of CryptoLeo, it's also true of this site. CryptoLeo launched in 2022 as only the second Uno Digital B.V. iGaming site to accept UK-based players, although when we say that, we should add the caveat that the casino technically shouldn't do so. It isn't covered by a UK Gambling Commission licence, which means it should turn players from these shores away. Even if you don't spot the licensing issue, you should pick up a clue that you're not really in the CryptoLeo target audience from the fact that it lists all cash amounts on its homepage in US Dollars rather than our native currency.
One of the most notable features of CryptoLeo is that it offers twenty-five per cent of all losses back as cashback as part of an ongoing promotion, so even when you lose at this casino, you don't lose as much as you might otherwise have done if you were playing at another iGaming site. Not all of the Nine Casino sister sites can match this level of generosity. There isn't as much information provided about the casino's promotions as we'd ideally like there to be, though, and much of the content at CryptoLeo is locked away behind the login screen. If you truly want to get to know this casino, you have to sign up.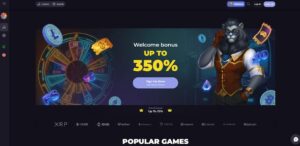 BetOnRed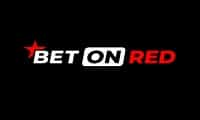 We're listing BetOnRed here because we've been able to verify that it's definitely one of the 9 Casino sister sites. If you're reading these words from somewhere within the UK, though – which accounts for 99.9% of you – it's not an iGaming site that's going to interest you too much. Unlike CryptoLeo and 9 Casino, BetOnRed uses a geolocation blocker to ensure that UK-based players can't gain access to its website. It's possible to get around this by using a proxy browser, but we can't endorse the idea of doing so. Playing at a casino or iGaming site that doesn't have a UKGC licence is already questionable. Using a proxy browser to get around a block veers on the foolish.
For those outside the UK, BetOnRed differs from the 9 Casino sister sites by focusing on sports betting. There's still a casino available at the site, but it takes second billing behind the sportsbook. With that in mind, we have to wonder why the site is called "BetOnRed," which is surely a nod in the direction of roulette. Those who are able to access BetOnRed and enjoy what it has to offer might be interested to know that you can download it as an app to the Android or iOS device of your choosing. For most people, though, BetOnRed is out of reach. We're not going to pass comment on whether it's a good sports betting site or a bad sports betting site – it's just a sports betting site that we can't access.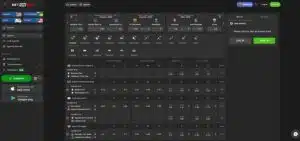 Nine Casino Review 2023
Nine Casino is one of many Curacao-based casino sites that make themselves available to players in the UK regardless of the fact that they're really not supposed to. If you want to play at Nine Casino, you have to be at peace with the idea that you're doing so without the protections that come with a UK Gambling Commission licence, and you have no recourse if you make a complaint to the casino and it's rejected – you'll have nowhere else to turn. With that disclaimer out of the way, let's take a closer look at the casino that many feel is the biggest and best of the "Curacao casinos" on the marketplace.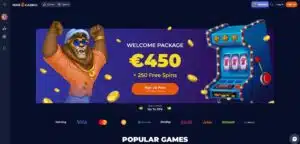 Nine Casino Welcome Promotions
The welcome promotion at Nine Casino isn't "one and done." New players get promotions attached to the first three deposits they make at the casino so long as they're happy to accept the terms and conditions that come along with them, and they're broken down like this:- First deposits are matched at one hundred per cent up to a maximum of £150, and are accompanied by 250 free spins on selected slots games. Following that, there's a fifty-five per cent matched deposit up to £150 on deposit two and a one hundred per cent matched deposit up to £150 on deposit three. However, we're concerned that there are no wagering requirements listed for any of these promotions. We had to go digging through the casino's full terms and conditions to find them – they're x35.
Other Promotions
There's a whole stack of additional promotions available at Nine Casino, but the pick of the bunch is the daily cashback incentive. The terms and conditions of this bonus couldn't be worded more plainly – if you finish your day at Nine Casino with less money than you put into it, you'll get 25% of your losses back the following day. We're unsure of the maximum or minimum applicable to this offer because they're not stated. That's already turning into a recurring theme of this review – the absence or burial of information that should be easy to find.
The other promotions at Nine Casino are chopped and changed regularly, but some of the eye-catching ones include a thirty per cent deposit boost up to £500, which can be claimed once per month by all players, and the £500 weekend tournament prize pool. Tournaments and special events are commonplace at Nine Casino, which has access to both the Drops & Wins games by Pragmatic Play and the Spinomenal tournaments that have proven to be such big hits at other online casinos.
Pros and Cons of 9 Casino
Pros:
9 Casino is as popular as Curacao-based casinos get – even more so than the 9 Casino sister sites, which include CryptoLeo. The site looks clean and professional and offers sports betting, slots, traditional casino gaming and live dealer games. It also works with most of the iGaming industry's biggest providers. The fact that the casino deals in crypto will be seen as a plus by some players.
Cons:
Putting aside the fact that 9 Casino doesn't have a UKGC licence, we're worried about the lack of basic information available in some areas of the casino's website. The terms and conditions of the casino's promotions aren't listed in full, and key facts like wagering requirements are made very difficult to find. We're also unable to find full information about the casino's withdrawal policy – it's all a little too vague for us to feel comfortable with it.
Top Games at Nine Casino
Earlier in this review, we noted that Nine Casino offers sports betting and live dealer games. They're not the most popular attractions at the casino, though. You'll find what's popular at Nine Casino listed right in the middle of its homepage underneath the banner advertising the welcome promotion, and when you do, here's what you're likely to see.
Aviator by Spribe is a unique online gambling experience that deviates from traditional slot mechanics. Instead of reels and paylines, this title features a curve crash mechanic where an aeroplane's coefficient increases as it flies upwards. The aim is to cash out before the plane disappears, multiplying your bet by the current coefficient. With an RTP of 97% and low-to-medium volatility, the game offers a different kind of thrill. It also includes social features like in-game chat and live statistics, adding a communal aspect to the gameplay. Will you cash out early or risk it for higher rewards?
15 Dragon Pearls, developed by 3 Oaks, is a Hold and Win slot that offers a grand jackpot of 5,000x your bet. The game features a traditional Asian theme, focusing on dragons and other mythological elements. With high volatility and an RTP of 95.71%, this slot game provides 25 paylines on a 5×3 grid. Players can wager as low as £0.25 per spin, up to a maximum of £40. The game includes a Free Spins feature, activated by landing 3 Vase Scatters, and a complex Hold and Win feature that can be triggered by landing six or more Bonus symbols. The Hold and Win feature offers different types of Bonus symbols, adding depth to the gameplay.
Get ready for a wild ride in the Wild West with Big Bucks Bandits by Reel Play. This high-volatility slot game offers an RTP of 96.102% and a maximum win of 10,000x your stake. With 117,649 ways to win, the game features the Megaways engine, adding an extra layer of excitement. The base game is relatively straightforward but comes alive with cascading wins and a sheriff badge wild symbol. The real action starts with the Jackpot Heist Respins feature, where you can collect sticky money bags with cash values or land one of the four fixed jackpots for wins up to 1,000x. While the base game may lack some features, the gamble option in the bonus round offers a chance to multiply your winnings, making it a showdown you won't want to miss.
Withdrawal Processing & Support
We've searched high and low at Nine Casino, but we can't find a detailed guide to the casino's withdrawal policy. However, there are things we can discern from a combination of the information in the casino's FAQ and the payment provider logos that appear in the footer of its website. We know that bank transfers and Visa and Mastercard debit cards are all approved for withdrawals, as are e-wallets, including MiFinity, Neteller, Jeton and Skrill, but not PayPal. Players can also use AstroPay if they'd prefer. For those who want to use cryptocurrencies, the options are Bitcoin or any other crypto via the Ezeewallet. However, the only information that Nine Casino provides about processing times is that bank transfers take an average of five business days. We'd like to presume that e-wallet withdrawals are quicker, but we have no way of knowing.
Customer Services & Licensing
There's a chat widget in view at all times on every page of the 9 Casino website, and that's the easiest way of contacting customer support. For those who'd rather send an email, the correct address is [email protected]. We've beaten this drum a few times already, but neither 9 Casino nor its operator, Uno Digital Media B.V., are covered by a licence from the UK Gambling Commission. It isn't covered by another respected regulator like the Malta Gaming Authority either. Instead, it's covered by Curacao eGaming licence B2C-AK2QPM3H-1668JAZ. In terms of the effectiveness of the regulator, it's little better than having no licence at all.
Nine Casino – The Verdict
We can see why Nine Casino is considered the best of the Curacao casinos. It's got a lot to offer in terms of its iGaming content, and some of the promotions that it offers are very tempting. In general terms, the casino is well-presented and functional. There's some missing information about key processes at the site, though, and that all-important issue of licensing is an impossible one to overlook. Nine Casino has grown as big as it can without a major licence. If it wants to get bigger, the next step would be to get certified and reach a wider audience.
What are players saying about 9 Casino?
Here are our condensed / reader's digest summaries of recent player reviews of 9 Casino.
29-Aug-2023 by Corey:
I won and got paid, but I'm wary of playing again due to others' experiences. Be cautious with bonuses and wagering requirements. – source: TrustPilot
25-Aug-2023 by Jaka:
This site is a scam. Don't deposit money, especially with bonuses. You'll lose it all. – source: TrustPilot
27-Aug-2023 by Pieczus:
I love this casino! The website is fast, and the support is always helpful. – source: TrustPilot
26-Aug-2023 by Lauren:
I'm waiting for my withdrawal. The verification process is a bit odd, but customer service says it's approved. – source: TrustPilot
25-Aug-2023 by Ashley:
My account was disabled and my balance disappeared. I'm waiting for an investigation. – source: TrustPilot
25-Aug-2023 by Tony:
The games are good, but the returns are terrible. I wouldn't recommend it unless you've got money to waste. – source: TrustPilot
25-Aug-2023 by John:
I'm still waiting for my withdrawal. Customer service keeps giving me the runaround. Not recommended. – source: TrustPilot
24-Aug-2023 by David:
My account was hacked minutes after depositing. I'm now out of pocket. Avoid this casino. – source: TrustPilot
24-Aug-2023 by Stephen:
I lost more than I won, and when I did win, I couldn't withdraw. Absolutely disgraceful. – source: TrustPilot
23-Aug-2023 by JB:
I was able to withdraw initially, but now they're making verification difficult. I wouldn't recommend this casino to anyone. – source: TrustPilot