Novi Ladies
Novi Ladies sister sites include Novibet Casino, Novibet and others listed below.
Novi Ladies (noviladies.co.uk) is operated by Novigroup Limited from Clinch's House, Lord Street, Douglas, Isle of Man, 1M99 1RZ.
NOVIGROUP LIMITED SURRENDERED ITS UK LICENCE IN FEBRUARY 2022. THIS CASINO IS NO LONGER AVAILABLE. SEE BELOW FOR ALTERNATIVE OPTIONS. 
Sites like Novi Ladies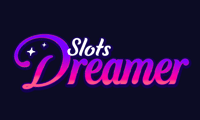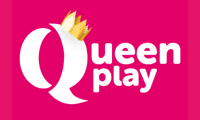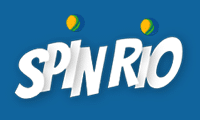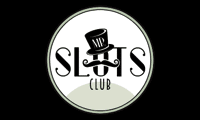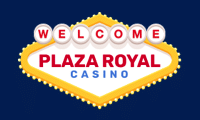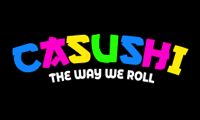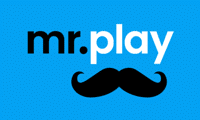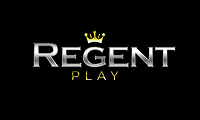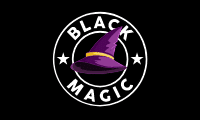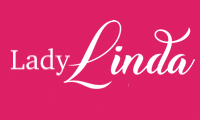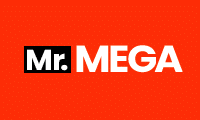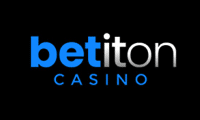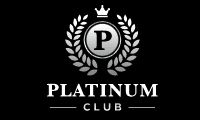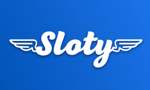 Novi Ladies Sister Sites
Novibet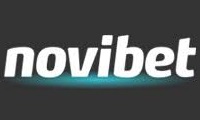 As tempting as it is to say that Novi Ladies is a "ladies only" version of the "real" Novibet website, that isn't exactly true. Novi Ladies isn't for ladies only no matter what its name is, and Novibet doesn't replicate the functionality of Novi Ladies. Instead, Novibet is the mothership. It's more than just a Novi Ladies sister site; it's the place from where Novi Ladies came.
Novibet has been online since 2015, when it was launched onto an internet that already seemed to be too full of sports betting casino sites for anybody else to make a dent in the market. That was the opinion espoused by many critics at the time of Novibet's launch, but they were wrong. There was room for exactly one more big sports betting site, and that site is Novibet. It's come on in leaps and pounds in the seven years it's been online, and has semi-recently undergone a revamp to reflect the latest trends in web design. Part of that revamp process has had an impact on the other casinos in the Novigroup Limited family, as you're about to see.
Novibet Casino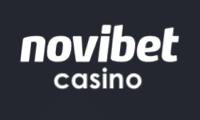 Novibet Casino is the Novi Ladies sister site that was born when Novicasino disappeared off the menu for players in the UK. We'll talk more about that when we get to Novicasino, but Novibet is similar to Novi Ladies in that it's technically part of the Novibet website. You can access it through the "casino" tab at the top of the page, which takes you to a new minisite stuffed to the brim with live dealer games, tables games, and slots.
The basic idea of Novibet Casino is that it does everything Novicasino used to do but offers greater convenience to players because they can access it with a single click rather than having to find their way to another website and enter another password. Being a fairly recent addition to the site, it has a modern look and feel, led by content rather than promotions. You'll rarely see as many online slots on a single page as you'll see at Novibet Casino, but if you've spent the day browsing through all of them and still can't see anything that takes your fancy, you can check out the "Roadmap" section to see what's coming soon. Novibet Casino stays up to date, keeps the jackpots high, and lets Novibet get on with the sports betting while it handles the rest.
Inactive Novi Ladies Sister Sites
King Solomons
The online casino scene started in the late 1990s. That was around the time that people started getting the internet in their homes for the first time, and Microgaming developed the first piece of code that made it possible for a casino to exist on the internet. The casinos that existed back then look almost nothing at all like the casinos that exist today, but they paved the way for the modern scene. One of those early casino sites was King Solomon's Casino. It was a site with a history that stretched back more than two decades – but it's gone.
King Solomon's Casino always looked like a bad fit on the Novigroup Limited casino network. Every other casino in the group has "Novi" in front of its name. King Solomon's Casino was the obvious odd one out, and when Novigroup decided to go with a narrower focus in 2021, the veteran casino became a casualty of that decision. While some casino network companies would have sold the brand off because it still has name value, Novigroup opted against that and instead killed King Soloman's Casino off so completely that even the URL is dead. This was the oldest of the Novi Ladies sister sites, but now it's nothing at all.
Novi Casino
Novicasino isn't quite as dead as King Solomon's Casino. This Novi Ladies sister site still exists, and there are players out there who can access and play at it every day. It's just that – unless they're using a proxy – none of those players are based in the UK. In 2021, Novigroup geo-blocked Novicasino from the UK. Today, most of its players are based on the European mainland. The reasons for this decision are still mysterious because Novigroup didn't issue much by way of a statement or further information at the time, but it might have something to do with the creation of Novibet Casino.
Once Novibet Casino existed, Novicasino no longer had a purpose. All the services offered at Novicasino could be accessed without leaving the Novibet website. There may have been enough Novicasino members based abroad to justify keeping the website open, but no business sense in allowing it to remain open in the UK. It's a strange arrangement, as it feels a little like a halfway house between opening and closure, but the fact remains that it's no longer a going concern as far as UK-based players are concerned. That leaves Novi Ladies with just two active sister sites, which is an unusually low figure when you consider the size of the company behind them.
Can Novi Ladies Be Trusted?

★★★★★
Novi Ladies is a 4 Star trusted casino.
1. UKGC License

Novi Ladies is covered by license 39440 with the UK Gambling Commission, held by its parent company Novigroup Limited.

2. UKGC Fines

The UK Gambling Commission has never taken any regulatory actions against Novigroup Limited.

3. Customer Service

Customer support via telephone, web chat, Skype, Facebook Messenger and more is available around the clock.

4. Trustpilot Score

While Novi Ladies doesn't have a dedicated Trustpilot page, Novibet is reviewed regularly at the site and has a current score of just 1.6 out of 5.

5. Company Location

Novigroup Limited is based on the Isle of Man and subject to UK jurisdiction.

6. Visible T&C's

Novi Ladies makes the terms and conditions of its promotional offers clear.

7. Social Media Presence

The official Twitter, Instagram, and Facebook accounts of Novibet are linked at the bottom of the Novi Ladies homepage.

8. Number of Sister Sites

Novigroup's recent decision to slim down its range has resulted in just two Novi Ladies sister sites remaining open.

9. Games portfolio

Novi Ladies works with more than fifty providers and has well over one thousand games in total.

10. Gamstop links

Squint at the bottom of the homepage, and you'll just about see the Gamstop logo.

Overall SCORE >

★★★★

★ – 4/5 Stars
Novi Ladies Review 2022
Novi Ladies Website
Some players might believe that Novi Ladies shouldn't be treated as an individual site because it's embedded within the Novibet website. We suspect that most of those players have never looked at the Novi Ladies minisite. Novibet has to be classed as a Novi Ladies sister site because the difference between the two areas of the site is immense. Novi Ladies has its own logo, its own colour scheme (purple rather than pink, which makes a pleasant change for a female-focused casino site), and its own way of doing things. It even has its own promotions. In every way, apart from the "Novi" name and the fact it's a tenant renting space from its parent company, Novi Ladies is something totally different to the popular sports betting website that gave birth to it.
Novi Ladies is far closer in tone and feel to Novibet Casino than it is to the "real" Novibet. Both of them have taken the same approach to presentation, which is basically to establish a theme as fast as possible and then try blowing visitors away with a long list of casino games that feels like it's never going to end. You'll be scrolling for what will likely feel like an eternity before you reach the bottom of the screen, by which time you'll have flown past dozens of options. They're still available at the top of the screen if you'd prefer to browse through the 1000+ games by category, though, and we'll be talking more about the unusual classification system later on.
Most of the "non-essential" aspects of Novi Ladies are tucked away on the side and sub-menus. The's a link to a blog, but it's the general Novibet blog, and it's mostly about sport. There's a calendar link which, at the time of our visit, does nothing at all and a "roadmap" area to tell you what's coming to Novi Ladies soon. All of these elements are nice to have (when they're working), but none of them are directly involved in providing you with a great casino experience. That's why they're hidden on a sub-menu. All the "prestige" space is given over to games and slots. For us, that's how it should be.
Having familiarised themselves with the basic layout and worked out where the promotional offers are, the next things most casino players want to know is where the terms of deposits and withdrawals are and how to contact customer support to verify themselves if necessary. Both things are easy to find at Novi Ladies. Payment information is in a dedicated block in the footer of the casino site, and the "Customer Support" option is right next to it. A single tap or click on that will give you the options of speaking to somebody on the phone, entering private webchat, talking through Facebook Messenger or even using Skype if you'd rather. This is a well-thought-out, visually superb casino site. In fact, it's more pleasant to look at and easier to use than the Novibet site that contains it.
Novi Ladies Jackpots
Any notion that Novi Ladies has been "watered down" to better suit female players is immediately dispelled once you reach the lower sections of the homepage of the Novi Ladies minisite. There, you'll find all the latest information about jackpots, jackpot games, and how much you stand to win if today is your very luckiest day. We've been told for years that women are more motivated by bingo than online slots and casino games. We're not saying there isn't any truth to that because Novi Ladies does feature bingo and make a point of ensuring that players know about it, but for a female-focused casino website to use big jackpots as a lure is very telling. The high-roller women are out there somewhere. Perhaps you're one of them? If you are, this is the part of the Novi Ladies site you'll inevitably find the most interesting.
You should hopefully be able to make out some of the basic details in the image above. On the right-hand side of the image is the total amount of jackpot money currently available at the casino, topped off by a "jackpot" logo wearing a crown. This amount changes every day. When we checked in to the Novi Ladies website to write this review, the total figure was just a tiny bit shy of fifteen million pounds. It might be lower than that if you were to go and look at Novi Ladies now – but it could also be far higher.
On the left of the same image, you'll see a scrolling list of online slots. This is where you'll specifically find out where the bulk of the jackpot money is. As you may already be aware, the higher the jackpot is, the less chance you have of obtaining it. Nevertheless, there are some eye-catching numbers on there. Talking again about the specific time of our visit, the top jackpot available anywhere on the Novi Ladies site was in excess of £5m, and it was attached to Absolootly Mad Mega Moolah by Triple Edge Studios. The original Mega Moolah by Microgaming is already known to thousands of players across the world as "The Millionaire Maker" because of the massive sums it's paid out in the past, but this modern-day sequel makes the jackpots paid out by the original look like a tenner slipped into your birthday card. Smaller (by which we mean six-figure) jackpot games are available if chasing down a massive pot on a low-RTP slot isn't your idea of a good time.
Categories At Novi Ladies
The biggest and best online slots and casino websites of the present day come with libraries full of hundreds, if not thousands, of slots, table games, game show simulators and all the other good stuff that's expected of a top-tier casino. It's always reassuring to see an absolutely stacked roster of games because it means you're unlikely to ever get bored, but that same stacked roster can become a hindrance if there isn't an easy way to navigate through it. Each casino handles this differently. Novi Ladies has handled it even more differently than most. You'll have seen some interesting menu options before – but probably not quite as interesting as the ones you're going to see here.
Things start off normally enough. You get no prizes for guessing what you'll see if you click on "slots," although having a long list of slots isn't especially useful to someone who's searching for something more specific. "New" will show you the new games. "Premium" is the first of the slightly irregular options, as there's no guidance given as to what is or isn't a "Premium" slot. We've looked long and hard at the list, and the only thing that jumps out at us is that Playtech slots are featured in this section a lot. Buffalo Blitz, its sequel, Epic Ape, and several of the "Age of the Gods" slots get Premium billing, so perhaps it's an agreement between Novi Ladies and Playtech.
Further along the list of categories is "Women Prefer." Ostensibly, this is a collection of online slots and other casino games that appeal more to women than men. However, the first slot on the list when we checked it out was Super Hot Fruits. There's no reason why that slot should play better with women than men, and the same can be said of Starburst, Gonzo's Quest, Ted, and Dead or Alive, all of which are listed under this category. We like the idea of an online casino for women giving pride of place to slots that women enjoy, but we can't work out what kind of rationale was applied at Novi Ladies to come up with this list.
Cine-Novi is another odd category choice, but not quite as confusing as "Women Prefer." Here, you'll find every game at the case which has a connection to a television show or a film. Blueprint Gaming's "Ted" slot is here, for example, as is "The Goonies." You'll also find every official "Tomb Raider" slot, "Hell's Kitchen," "Bridesmaids," and many more. It's likely that you'll find official licensed online slots that you weren't even aware existed – which makes this part of the site a fun one to visit.
The categories continue to be strange even when you scroll past the immediately visible ones and check out the rest. If you're interested in seeing only the slots and games that have a magical theme or have a connection with ancient Egypt, you're in luck because both genres are catered for. The grouping system that's been applied at Novi Ladies is truly bizarre, but at least it makes the casino memorable.