Novibet Casino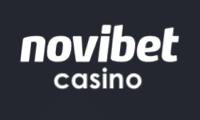 Novibet Casino sister sites include Novibet, Novi Ladies, and Novicasino.
Novibet Casino (novibet.co.uk/casino) is operated by Novigroup Limited from Clinch's House, Lord Street, Douglas, Isle of Man, 1M99 1RZ.
AS OF FEBRUARY 2022, NOVIGROUP HAS SURRENDERED ITS LICENCE TO OPERATE IN THE UK. SEE BELOW FOR ALTERNATIVE CASINOS.
Sites like Novibet Casino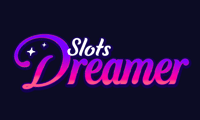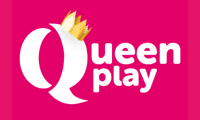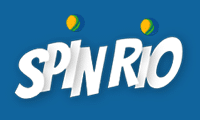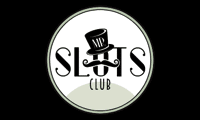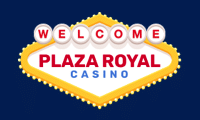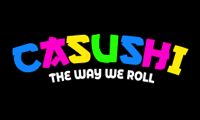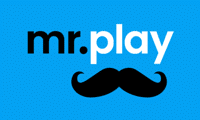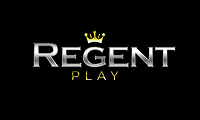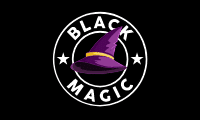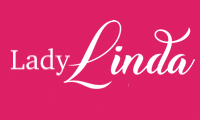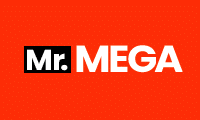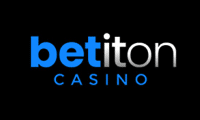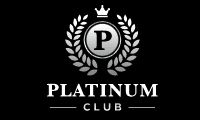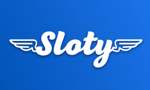 Novibet Casino Sister Sites
Novi Ladies
Novibet used to have more sister sites than it does today, but Novigroup Limited has been streamlining in recent years. Its casinos are now in leaner, meaner shape, and many of them have been amalgamated into just one casino site. To put that another way, the Novibet Casino sister sites are mostly offshoots of the primary Novibet site. That description even applies to Novibet Casino itself, but it also applies to Novi Ladies.
Quite why Novigroup still feels it necessary to male make and female-focused casinos in the 2020s is unknown, as many other casino network companies have long since left such ideas in the past, but if Novibet's facts and figures say it's a good idea, who are we to argue? As you might expect from a casino with a female focus, bingo games are very much the order of the day at Novi Ladies. Slingo takes second billing, and then the minisite branches out into slots. There's even a "women prefer" section that's supposedly full of slots and games that women enjoy playing, but in practice, it's actually full of slots with female lead characters.
Novibet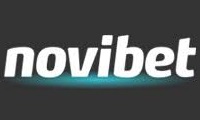 Novibet, launched in 2015, is the foundation from which the rest of the Novibet Casino sister sites grew. Had this ambitious project failed, Novibet Casino and Novi Ladies wouldn't exist. The online sports betting market was already heavily saturated by 2015, so it was a big risk to launch an expensive new contender into it, but Novigroup Limited put their pedal to the metal and gave it everything they had. Ultimately, they succeeded where many others have failed by establishing a new, popular online sportsbook.
The main Novibet website still has a lot in common with the 2015 original. Its design has been modernised a couple of times since then, but it's still led by sport, with everything else either given second billing or restricted to a minisite the same way Novibet Casino is. Football isn't quite as central to the sportsbook offer as it used to be, but you can still bet on all the biggest games from around the world here and also place wagers on a variety of other things, from political matters to the latest entertainment shows. From Futsal to Counter-Strike and League of Legends, Novibet covers it all.
Inactive Former Novibet Casino Sister Sites
Novi Casino
We've already said that Novigroup Limited has spent the last couple of years streamlining its portfolio of casino sites. What we failed to mention is that the biggest victims of that streamlining process are players in the UK. Despite being a UK-based casino network company (Novigroup Limited's head office is on the Isle of Man), they've decided to cut UK players off from a couple of what used to be their biggest casino sites. Novicasino is one of them.
You can think of Novicasino less as a Novibet Casino sister site and more as the original Novibet Casino. To players in mainland Europe who still have access to Novibet, there's no reason to check out Novibet Casino at all. We're not totally sure why the parent company chose to geographically restrict Novicasino when they added Novibet Casino. Perhaps they didn't want to create brand confusion – but creating brand confusion is exactly what they've done. If the intention was to draw more people to the Novibet site by moving the casino functions there, Novicasino should probably have been killed off altogether. Leaving it dangling in this diminished state comes across as an odd choice, but it is what it is.
King Solomons
Diminished as Novicasino is, it's still doing better than King Solomon's. This was an online casino with a history that stretched back to the beginning of the digital age in the late 1990s. There weren't many other online casinos around when King Solomon's went live, so for a while, it was one of the most popular sites of its kind in the UK. The good times didn't last forever – especially when other casino companies with bigger brand names started springing up – but King Solomon's still had a dedicated and loyal customer base. That's why it was such a huge surprise when Novigroup Limited decided to axe it in 2021. This long-standing Novibet Casino sister site no longer exists, and it's a real shame.
We don't know the reasons behind the decision. The website's name might have had something to do with it. Every other casino brand on this network starts with "Novi," and so King Solomon's was the odd one out. We'd have preferred to have seen it sold to someone else rather than given the chop, but we have no control over such things, and we assume that someone at Novigroup must have had their reasons when they gave it the chop. No matter what the cause was, King Solomon's is no more. It's so dead that its URL doesn't even redirect to Novibet.
Can Novibet Casino Be Trusted?

★★★★★
Novibet Casino is a 4 Star trusted casino.
1. UKGC License

Novibet Casino is covered by license 39440, held via Novigroup Limited with the UK Gambling Commission.

2. UKGC Fines

Novigroup Limited's license with the UKGC is clean.

3. Customer Service

Novibet Casino provides a fantastic level of customer support. Options include telephone, live chat, email, Facebook Messenger, and Skype.

4. Trustpilot Score

Novibet Casino doesn't have an independent page on Trustpilot, but Novibet as a whole has a low rating of 1.6 out of 5 after over 400 reviews.

5. Company Location

Novigroup Limited is based on the Isle of Man.

6. Visible T&C's

Promotions, where offered, come with their full terms and conditions stamped on them.

7. Social Media Presence

Novibet has official Instagram, Facebook, and Twitter accounts, all of which are linked at the bottom of the homepage.

8. Number of Sister Sites

There are only two active Novibet Casino sister sites thanks to Novigroup Limited's recent pruning of its brands.

9. Games portfolio

Novibet Casino boasts slots from almost every well-known provider, and has a massive catalogue of games.

10. Gamstop links

The Gamstop logo at the bottom of the Novibet Casino homepage is small, but it's there.

Overall SCORE >

★★★★

★ – 4/5 Stars
Novibet Casino Review 2022
Novibet Casino Website
In our imagination, the planning meeting before the creation of the Novibet Casino homepage was a very brief one. Somebody important said, "pile it high with every online slots game we have," and then everybody got started based on that instruction and nothing else. Novibet Casino doesn't try to be clever about its design. It doesn't do anything flashy. You won't find any video files or eye-catching animations on the Novibet Casino homepage. Yes, there's a scrolling banner to remind you of the latest promotions and the casino's responsible gambling obligations, but aside from that, it's wall-to-wall slots and games as far as the eye can see. You might want to make yourself a tea or a coffee before you start scrolling down; if you intend to reach the bottom, you're going to be there for a while.
While a well-stocked games portfolio is a wonderful thing to see, Novibet Casino could have done a better job of making it searchable. There are plenty of headings, but it's hard at first to find a way to filter out some of those headings so you can focus on what you're looking for. Desktop or laptop users will eventually notice a categorised list to the left of their screen, but that list is harder to spot on a mobile device. It's actually at the top of the screen on a horizontal menu bar that doesn't initially look like it can be scrolled, but it can. Once you're past that irritation, though, you ought to be impressed by the scope and scale of the Novibet Casino range.
What little screen space isn't given over to games or gaming content is given to jackpot facts. This information is there to tantalise you. A constantly-refreshing window tells you exactly how much is available within the casino's jackpot funds at the time of your visit and where the largest individual jackpots can be found. This information will change from hour to hour as people win jackpot prizes, but at the time of our visit, the total pot was only a whisker below £15m. The largest individual jackpot was held in Wheel of Wishes, which came in at just over £7.9m. We're sure you've been around online slots for long enough to know how unlikely your chances of winning that jackpot are, but someone's going to win it, and any player is a candidate.
Games and jackpots aside, Novibet Casino does much better than most in giving customers the information they need to feel safe and secure at the site. All the banking information you could hope for, including a full list of approved payment methods, is in a special box just above the footer of the site. Next to it, you'll see "customer support" in a list of menu options, and if you click on that, you'll see every contact method available to you. So long as you're happy with live chat, you can save yourself the scroll down and click on the direct live chat link at the top of the page.
Novibet Casino feels like it's been designed by someone who actually plays casino games and knows what players want. That should be a given in the online casino business, but it often isn't – which is why it's always a pleasure to see someone get it as right as Novibet Casino has.
Novibet Casino Providers
We've waxed lyrical at length about the quality of Novibet Casino's website and its interface, but they would count for nothing if the games available to play weren't up to scratch. Fortunately, they are. While some online casinos – including some of the biggest names in the business – work with only a handful of online slots and table game providers, Novibet Casino seems to be open to working with almost anybody. The list of providers at Novibet Casino is almost literally longer than your arm and contains every name you'd hope to see on it. Listing them all here would be a redundant exercise, but here are some of the better-known names. 
Playtech: Playtech opened in its native Estonia in 1999. In a little over two decades, it's become one of the largest online slots developers in the world and certainly one of the most respected. The company employs five thousand people in offices all over the world and has been listed on the London Stock Exchange. At last count, the company held more than 140 gambling and gaming licenses in various territories. They're probably best-known for the seemingly never-ending "Age of the God" series of slots, but Buffalo Blitz is another smash-hit from Playtech. Their roulette and poker games tend to be well-received, too. 
Pragmatic Play: Maltese online slots developer Pragmatic Play has more active slots on the market than almost anybody else, which is an astonishing fact when you consider that the company didn't even exist until 2015. They're known for their rapid-fire approach to releasing new slots and yet somehow manage to bring plenty of quality to go with the quantity despite the breakneck pace of their releases. This is, after all, the company that gave us the award-winning Wolf Gold slot and its sequel Mustang Gold, as well as Chilli Heat and the various adventure-themed slots in the John Hunter franchise. Despite all that success, the Pragmatic Play name is better known for its association with the jackpot-laden "Drops and Wins" games that are so heavily featured at most market-leading casino sites. Novibet Casino is no exception. 
Inspired Gaming: Inspired is technically an American company, but almost all of its casino-focused operations are run from three offices in the UK. They're not as prolific as Pragmatic Play or Playtech, but they've been involved in the casino business for the best part of twenty years and have thus far come up with just under 200 games. More often than not, you can tell an Inspired Gaming creation from the quality of its graphics. They're still best known for creating the Roman-themed Centurion slot, which is getting a little long in the tooth now, but more recently, they've turned heads with Big Bonus, Go Fish, Big Piggy Bonus, and Big Spin Bonus. Any Inspired Gaming slot with "Bonus" in the title usually uses the provider's signature high-stakes bonus reward games, which are popular with high rollers. 
In addition to these three big-hitters, other slots and game providers who work with Novibet Casino include NetEnt, Novomatic, Play'N Go, Playson, Yggdrasil, IGT, and many more. 
The Novibet Casino Roadmap
Any experienced online casino player knows what it feels like to log into your favourite casino only to find out that everything's moved. Your favourite slots have either vanished or been put into a new category. The live casino section isn't where it used to be. Even the colour scheme and the layout is different. Online casinos have to change and renew themselves to reflect changing trends in web design – that's just good business sense – but a little word of warning wouldn't go amiss. That's less likely to be an issue for players at Novibet Casino than it is for players almost anywhere else.
Novibet Casio comes with a "Road Map," accessible through a link on the top menu bar. Open up the roadmap, and you'll get all the information you could ever hope for on what's coming to the casino when it's coming, and sometimes even why it's coming. Most of the time, all you'll find is information about forthcoming slots. The site contains their name, a countdown to their debut, and even a brief review of each slot, so players know what to expect when it lands. By clicking "previous," players can also see what arrived at Novibet Casino the previous month. It isn't possible to go any further back in time than that, but the page is a good way of finding out what the latest games at the site are and whether or not they're worth your time to look at.
Our understanding is that if there were to be significant changes planned for the Novibet Casino website, this is where you'd find out about them. The format of the page lends itself well to information as well as slot reviews, so there's no reason why Novigroup Limited wouldn't use it for that purpose. Even if they don't, this is still a near, easy-to-implement feature that we haven't come across at many other casino sites. It makes Novibet Casino feel unique – and we suspect that's why it's there.