Paddy Power Bingo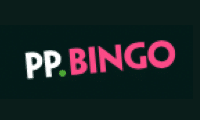 Paddy Power Bingo sister sites include Paddy Power Casino, Paddy Power Games and Paddy Power.
Paddy Power Bingo (bingo.paddypower.com) is operated by PPB Games Ltd from Betfair, Triq ll Kappillan, Santa Venera, SVR 1851, Malta.
Sites like Paddy Power Bingo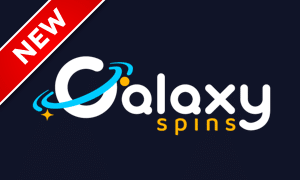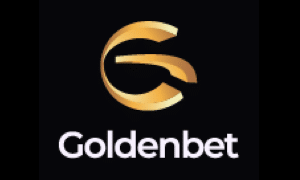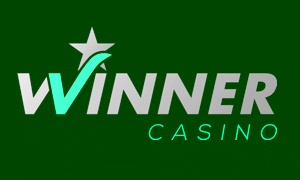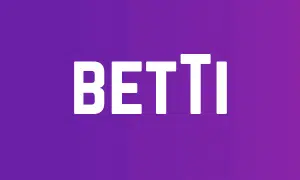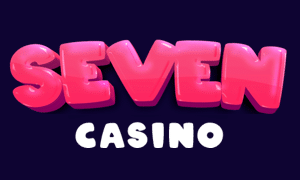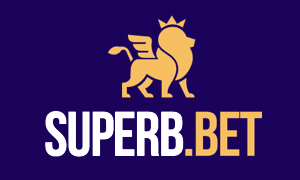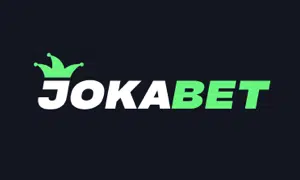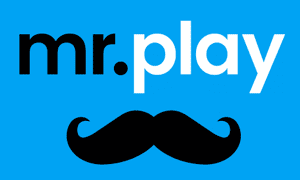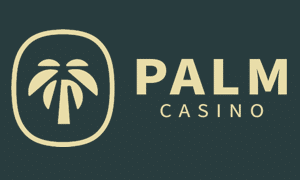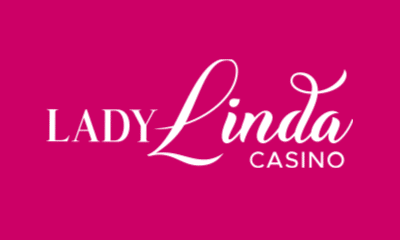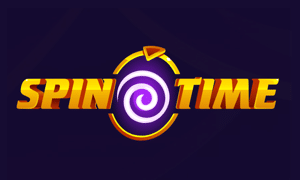 Paddy Power Bingo Sister Sites
Paddy Power Games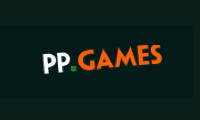 If you're still getting over the shock of finding out that Paddy Power Bingo exists, you might be even more surprised to find out that Paddy Power Games exists. Paddy Power Bingo sister sites might be confined to the Paddy Power website, but there's still plenty of range among them. It's been a long time since Paddy Power was concerned with nothing other than sport, and Paddy Power Games is a key indicator of that.
Paddy Power Games is where you'll find a carefully chosen selection of slots, a "Premium Casino," and live dealer games, including the whole Blueprint Gaming Jackpot King collection. Blueprint Gaming has even taken the trouble to make a few exclusive branded Paddy Power Games slots, so if you like the provider's style, you'll find plenty to love here.
Paddy Power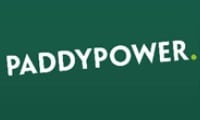 We can't talk about Paddy Power Bingo sister sites without talking about Paddy Power. No matter how many sub-sections and categories spring up within the website, the Paddy Power sports betting brand will remain the company's primary focus. They haven't but this many years into becoming one of the biggest sportsbook brands on the planet to turn their back on it now. Thanks to a combination of relentless promotion and cheeky (some would say "tasteless") promotions, Paddy Power is one of the biggest names in the game.
When you visit the main Paddy Power site, you'll find odds on every kind of sporting event you can think of plus an array of non-sporting matters to place wagers on. If there's something going on in the world, whether it's a General Election or a major TV talent show, Paddy Power will accept wagers on it. We don't know whether "omni-betting" is a real word, but if it is, Paddy Powers offers it.
Paddy Power Casino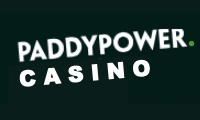 Some of our eagle-eyed readers might point out that there's no real difference between Paddy Power Games and Paddy Power Casino, and they'd be right. On the other hand, Paddy Power has a separate URL for Paddy Power Casino, so it's different in their minds. That's enough for us to add it to our list of Paddy Power Bingo sister sites.
Most of what could be said about Paddy Power Casino has already been said about Paddy Power Games. You'll be offered the same promotions when you land on the page, and you'll have access to the same games if you decide to register and play. Paddy Power has found two different ways of serving you the same casino. It's cleverness like that which has kept them so far ahead of their competition for such a long time. It's obvious that Paddy Power wants to become as well-known for casino games as it is for sports betting, and this two-pronged attack is part of that strategy.
Betfair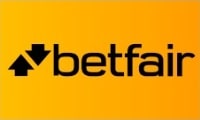 There was once a time when Betfair turning up on a list of Paddy Power Bingo sister sites would have been unthinkable. Betfair and Paddy Power were rival sports betting companies, each determined to capture the other's market share. To the surprise of everybody, the two companies came together a few years ago to create Flutter Entertainment. That move brought Betfair and Paddy Power together under the same banner and turned the sports betting world on its head.
Flutter Entertainment has since gone on to make even bigger moves. The entire Sky Betting and Gaming portfolio now belongs to Flutter Entertainment, so Sky Bet is technically one of the Paddy Power Bingo sister sites as well. We haven't listed it here because the Sky brands are so different that they may as well still be out on their own, but it's worth keeping in mind that there's now a connection between the two. Betfair is still a recognisable brand in its own right, and in some cases, might still offer you better odds than Paddy Power. It's always worth checking before laying your money down.
Paddy Power Vegas
We concede that there isn't a massive difference between Paddy Power Casino and Paddy Power Games, but we won't hear any arguments that Paddy Power Vegas falls into the same bracket. Of all the Paddy Power Bingo sister sites, this is the most unique. It even has its own colour scheme, introducing purple hues to go with the company's standard green. If you're asking what makes the difference between Paddy Power Games and Paddy Power Bingo, the answer is "jackpots."
We associate Vegas with high-rollers, and high-rollers are precisely who Paddy Power had in mind when they created this Vegas-inspired mini-site. Almost everything at the site has a progressive jackpot attached to it, with rolling totals visible halfway down the page. There's also a greater emphasis on new games as opposed to old favourites. If you like the general feel of Paddy Power but think it could do with a touch more sparkle, Paddy Power Vegas could be your answer.
Can Paddy Power Bingo be Trusted?

★★★★★
Paddy Power Bingo is a 3 Star trusted casino.
1. UKGC License

PPB Games Limited holds a valid license with the UK Gambling Commission (39411).

2. UKGC Fines

The UK Gambling Commission has never had cause to fine or otherwise sanction PPB Games Ltd.

3. Customer Service

Paddy Power Bingo customer support is limited to live chat, and is far too difficult to find.

4. Trustpilot Score

Paddy Power Bingo hasn't been reviewed as a standalone brand at Trustpilot, but Paddy Power as a whole has a ranking of just 1.3 out of 5.

5. Company Location

PPB Games Limited is a Malta-based company.

6. Visible T&C's

Several of the promotions at Paddy Power Bingo come with a "T&Cs apply" tag, but there isn't a link to the terms.

7. Social Media Presence

Paddy Power maintains accounts on Facebook, Twitter, and YouTube.

8. Number of Sister Sites
Betfair is the most closely-tied of the Paddy Power Bingo sister sites, but it has separate own-brand sister sites and also has ties to Sky Bet, Sky Casino, PokerStars and others.
9. Games portfolio

Most of the bingo games at Paddy Power Bingo are own-branded products, but the range of slots and other casino games is strong.

10. Gamstop links

You'll see the Gamstop logo in the footer of the Paddy Power Bingo site.

Overall SCORE >

★★★

★★ – 3/5 Stars
Paddy Power Bingo Review 2023
The Paddy Power Bingo Website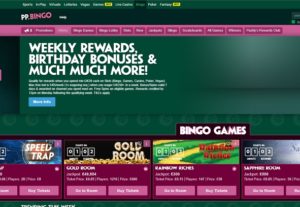 If your question is, "What has Paddy Power Bingo done to differentiate itself from the rest of the Paddy Power website," the answer is that it has a few strips of pink. It's not much, but it's enough to tell you that you've arrived in a different part of the site, and the entertainment on offer here is also different. We could speculate that Paddy Power chose pink because pink is generally associated with women, and women are usually thought to be more inclined to play bingo than men, but that's an old-fashioned way of thinking. There probably isn't much more to it than Paddy Power's web design team liking the colour and deciding it went well with green.
The software platform that powers the Paddy Power Bingo sister sites is cutting-edge. It would be a massive shock if the site's performance level was anything less than perfect, and there are no shocks here. The site loads very fast, the layout makes sense, and there are easy-to-find buttons for nearly everything you could want from a bingo site. Pride of place is naturally given to the Paddy Power Bingo rooms, all of which have unique themes. There's even a whole room given over to Rainbow Riches bingo. If you're not a slots player and the Rainbow Riches name means nothing to you, you might be more inclined to try "Deal or No Deal" bingo or the Cash Cubes room. All the rooms have different ticket prices and cash prizes, so bingo players of all kinds are accounted for.
We have only two issues with the Paddy Power Bingo homepage. The first is that the entire bottom half of the screen is given over to text that's so small it's almost illegible. It's there for SEO purposes and contains some pertinent information, but unless you're willing to zoom in repeatedly, you'll struggle to read it. Our second concern is linked to the first. Even with all that space and all that text, there's no contact information. A first-time visitor to Paddy Power Bingo is likely to spend a lot of time searching for a "contact us" button if they're in need of assistance, but they're never going to find one. Instead, they have to click on "help" next to the Paddy Power Bingo logo, and scroll past the FAQs before the site will even suggest making contact with them, at which point you find out that customer support is either webchat or nothing. Everything else at Paddy Power Bingo feels fresh and modern, so it's a shame that it lets itself down in this respect.
Trending At Paddy Power Bingo
The choice of language for this section of the site tells you a lot about how Paddy Power Bingo sees itself. It doesn't have "hot" games or "most played" games like other casino sites might feature. It doesn't even have "top" games. Instead, it has "trending" games. It's a term that's been borrowed from social media. Paddy Power likes to think of itself as a young company that can connect with the under-50s, and this is one of the ways it goes about it. The "trending" section is updated regularly. New games are featured every week. With a catalogue of so many bingo and casino games (and new ones added all the time), it would be redundant for us to try to second-guess what might be here when you visit the casino. It could be quite literally anything. Instead, we'll tell you what was here when we came to look. 
Big Fishing Fortune: It's a little ironic that the Big Fishing Fortune slot was made by a company called Inspired Gaming because the inspiration is anything but inspired. The slots market has been flooded with Fishin' Frenzy clones in the past twelve months, and this is one of them. If you're new to the format, Big Fishing Fortune and slots like it are based on "cash collector" slots. You need a "money" symbol and a "collect" symbol on the grid at the same time to claim a cash win. In Big Fishing Fortune, the "money" symbols are fish, and the "collect" symbol is a fisherman. There's a touch of originality in the fact that you're guaranteed a win if you trigger the free spins feature, but aside from that, this is neither the best nor the best-looking of the genre. RTP is a touch low at 94.8%. Putting all of that together, it's a little surprising to see this slot trending when there are so many other options available.
Paddy Power Lucky Pants Slingo: This is more the sort of game we've come to expect from Paddy Power. It's a Slingo game, and it was purpose-built for Paddy Power Bingo. The game is stamped with their unique brand of humour. It's hard to imagine any other casino network company using giant pairs of underpants as a marketing tool, but Paddy Power has no qualms about doing so. It won't surprise you to learn that Paddy Power Lucky Pants Slingo is exclusive to Paddy Power Bingo. There's not a chance that any other company would want it! It's popular with players here though, and it comes with a reasonable RTP of 95.09%.
Paddy Power Bingo Slingo

There must have been a moment when the marketing team at Paddy Power pondered whether to call their new creation "Paddy Power Bingo" or "Paddy Power Slingo." They went for the former in the end, but they may have regretted that decision in the time that's passed since. Paddy Power Bingo might be the name on the door, but there are a lot of reasons why this should be considered a Slingo site rather than a bingo site. Given the way that new Paddy Power Bingo sister sites seem to be popping up all the time at the moment, perhaps they'll add that as a new brand soon. 
We already know that Paddy Power Bingo players enjoy Slingo games because they've pushed the Paddy Power Lucky Pants Slingo game into the "trending" section of the website. That's just the tip of the iceberg, though. Many of the finest creations of Slingo Originals are here for the taking if that's what you want, and that includes some celebrity names. You might struggle to imagine how the format of "Deal or No Deal" could be combined with a Slingo game, but as soon as you play it for the first time, everything becomes clear. 
We imagine that most of our readers are familiar with Slingo by this point, but just in case you're new here, here's the basic overview. Slingo, like the word itself, is a cross between slots and bingo. It's played on a bingo grid using digital tickets, but as the symbols are revealed, they'll provide you with some online slots features. Get three symbols in the right place on your grid, and you might get some "free spins," which translates as "free tickets." You still win the game by creating lines and houses, but you get some extra thrills along the way that wouldn't be possible within the confines of a standard bingo game. The concept has been around since 1994, when it was invented in America, but it's only become popular within the past decade.
Red Hot Slingo, which is one of the most popular Slingo games at Paddy Power Bingo, is a good example of what we mean by this. It's played on a 5*5 grid with a separate 5*3 set of reels beneath it, and the numbers that come up on the reels will be marked off your grid. If you land a wild symbol, you can mark off any number of your choosing. Land scatter symbols for an instant multiplier win and climb the "Slingo Prize Ladder" column for up to 500x your bet. Beware, though – Slingo games have a limited number of spins, so the game could be over before you know it. 
Paddy Power Bingo Rewards Club
"Paddy's Rewards Club" existed long before Paddy Power Bingo even existed as a concept, but it's had a "shake up" since bingo was added to the Paddy Power offering. This is a VIP loyalty reward program – a feature that almost all big-time UK casinos offer – but Paddy Power Bingo sister sites have the edge over most of the competition. They don't put massive deposit barriers in the way of people wanting to become members. In fact, all a player has to do if they want to become a member of Paddy's Rewards Club is to opt into the club. That's it.
We may have been a little facetious with that description because opting in will do nothing more than make you a member of the club. If you want to get anything out of your membership, you'll have to spend a minimum of £20 per week at Paddy Power Bingo. That part is specific to the bingo aspect of the site. If you also spend money with the other Paddy Power Bingo sister sites (including sports bets), you may already be a member even if you're not a regular bingo player.
How much you'll get out of Paddy's Rewards Club depends on how much you put into it, but it's certainly not short of potential loyalty bonuses. There are weekly online slots rewards, free bingo games on Thursdays, invitation-only bingo rooms, and special points rewards for both Christmas and birthdays. Points are all-important at Paddy Power Bingo, as through points, you can claim other prizes. The more points you have, the better your chances of winning one of the Paddy Power Bingo prize draws. At the upper end of the tier, there are "exclusive and enhanced" bingo games, but nobody knows what they look like until they get there!
As with all promotions, the rewards on offer at Paddy Power Bingo and within "Paddy's Rewards Club" are subject to change. This information was accurate when we wrote it, but players should double-check before opting into the scheme.