Paddy Power Casino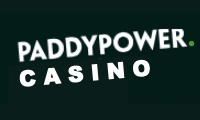 Paddy Power Casino sister sites include Paddy Power, Paddy Power Bingo and Paddy Power Games.
Paddy Power Casino (casino.paddypower.com) is operated by PPB Games Ltd from Betfair, Triq ll Kappillan, Santa Venera, SVR 1851, Malta.
Sites like Paddy Power Casino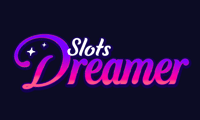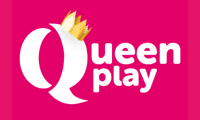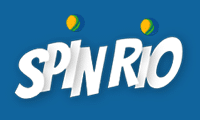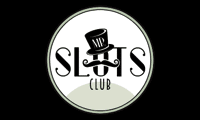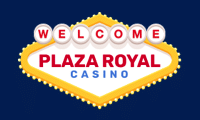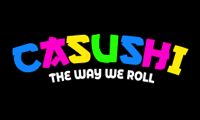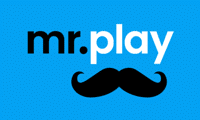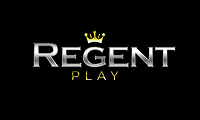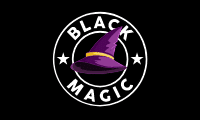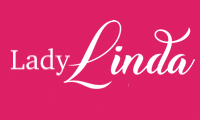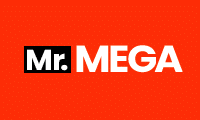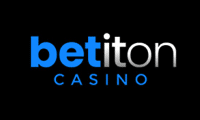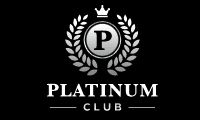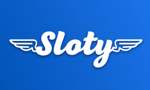 Paddy Power Casino Sister Sites
Paddy Power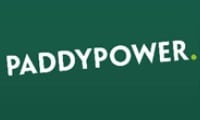 If you've never heard of Paddy Power before, we can only assume that you're very new to the world of online casinos. Sports betting companies don't come any bigger than Paddy Power, which has established itself as one of the biggest names in the game in a comparatively short space of time. Everything at Paddy Power comes with a green-and-white colour scheme, an Irish theme, and a healthy dose of humour. In fact, Paddy Power's sense of humour has got them in trouble more than once.
The advertising tactics used by Paddy Power can best be described as "shock and awe." They hijacked the Cheltenham Festival race weekend one year by erecting an enormous Hollywood-style Paddy Power sign on a nearby hill and have attracted criticism in the past for offering odds on the assassination of American presidents. As the old saying goes, though, there's no such thing as bad publicity. The attention that was garnered by these stunts brought new players to Paddy Power, and the money brought in by those players has helped the brand launch the Paddy Power Casino sister sites family.
Paddy Power Vegas
Paddy Power Vegas is the most visibly different of all the Paddy Power Casino sister sites. The company has made a real effort to make this brand look and feel unique compared to the rest of the range. That's a necessary step when you're looking to deliver on the idea of Las Vegas glamour. There's an almost regal tone to this Vegas-inspired minisite, with a rich purple colour theme that goes surprisingly well with all the green. When it comes to content, though, you might not notice a massive difference between the entertainment on offer here and the entertainment on offer at Paddy Power Casino.
It's often said that everything is bigger in Vegas, so it makes sense that everything is bigger at Paddy Power Vegas, too. The promotional banners are enormous. The logos and graphics advertising the games are enormous, too, but most importantly from the point of view of most of the people likely to play at Paddy Power Vegas, the jackpots are enormous. There are numerous jackpots available at this casino site – some of which have to be paid out once per day or even once per hour – so if you're a high roller or a jackpot hunter, this could be your favourite casino among the Paddy Power range.
Betfair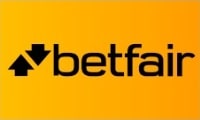 Most players are more interested in playing slots and games than they are in staying on top of casino industry news, so it's going to come as a surprise to some of you to see the famous name of Betfair on a list of Paddy Power Casino sister sites. You'd assume that a brand as big as Betfair must stand on its own two feet, and it's a fair assumption to make. Betfair isn't lesser than Paddy Power, though – it's an equal. The big-time sports betting brand appears here because of a merger that brought Betfair and Paddy Power together to create Flutter Entertainment. The two separate casino network companies that originally owned Paddy Power and Betfair still exist, but they exist beneath the Flutter Entertainment banner.
Betfair is a hugely popular sports betting brand, offering a comprehensive platform for placing wagers on sporting events all over the world. It doesn't stop at sports, though – you can use Betfair to bet on political happenings, the likely outcomes of entertainment shows, and other special events. Betfair's betting exchange, which operates almost as a minisite within Betfair, is arguably the largest and most popular of its kind. That makes the Betfair brand a huge asset to Flutter.
Paddy Power Bingo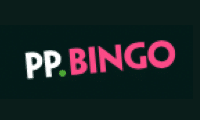 Bingo used to be looked upon as the poor relative of the online casino world. That isn't the case in the 2020s. No major casino brand is complete without a bingo option or two, and so the Paddy Power Casino sister sites range is rounded out by Paddy Power Bingo. It's probably more comparable to Paddy Power Vegas than Paddy Power Casino. It exists as a minisite within Paddy Power just as its siblings do, but it benefits from having unique branding. Paddy Power Vegas is purple, and Paddy Power Bingo is pink.
Bingo and the Paddy Power brand is a match made in heaven. Bingo is all about socialising and having fun, and very few casino companies know more about having fun with Paddy Power. Their sense of humour runs throughout the minisite, from the descriptions of the bingo rooms and games to the somewhat quirky graphics. You might never know that you've wanted to play "Paddy Power Lucky Pants Slingo" before, but if you're a Slingo fan you might find yourself wondering how you ever coped without it. There are plenty of big-name connections here too, like the official "Deal or No Deal" Bingo game and the "Britain's Got Talent" bingo room.
Paddy Power Games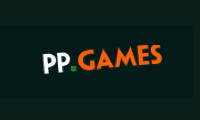 Is there a significant difference between Paddy Power Casino and Paddy Power Games? Probably not. Of all the Paddy Power Casino sister sites, this one is the most similar. In all but the tiniest of aesthetic details, it's the same minisite. We list it here only because Paddy Power maintains two separate web addresses for the two brands, so in the minds of Paddy Power at least, they're separate brands.
We're about to deliver into the finer details of Paddy Power Casino, so a lot of what you'll want to know about Paddy Power Games will be contained within that information. If you want the full picture including all of the subtle differences between the two brands, though, you can tap or click on the link above to see our trust rating for Paddy Power Games as well as our full review of it as a casino brand. Suffice to say, though – if you like the sound of Paddy Power Casino you'll enjoy spending time at Paddy Power Games just as much.
Can Paddy Power Casino be trusted?

★★★★★
Paddy Power Casino is a 4 Star trusted casino.
1. UKGC License

PPB Games Limited holds a full licence with the UK Gambling Commission under account 39411, and that licence covers the operations of Paddy Power Casino.

2. UKGC Fines

No regulatory actions have ever been taken against PPB Games Limited by the UKGC.

3. Customer Service

The only customer support option available at Paddy Power Casino is live chat, and you have to be logged into the site to use it.

4. Trustpilot Score

There isn't a review page specifically for Paddy Power Casino at Trustpilot, but Paddy Power is rated at 1.3 out of 5 overall.

5. Company Location

The offices of PPB Games Limited are in Malta.

6. Visible T&C's

Every promotional offer at Paddy Power Casino is listed with its full terms and conditions.

7. Social Media Presence

There's a link to the Paddy Power Twitter account at the bottom of the Paddy Power Casino homepage, but the company also has official Facebook and YouTube accounts.

8. Number of Sister Sites

The most closely-linked of the Paddy Power Casino sister sites are those that feature as minisites connected to the main site, but through Flutter Entertainment the casino is also linked to Poker Stars along with the entire Sky Betting and Gambling range.

9. Games portfolio

Paddy Power Casino is supplied by a wide range of providers and has a huge number of games available.

10. Gamstop links

Gamstop is one of many support organisations featured on the Paddy Power Casino homepage.

Overall SCORE >

★★★★

★ – 4/5 Stars
Paddy Power Casino Review 2022
Paddy Power Casino Website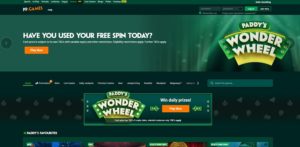 Paddy Power Casino is a good-looking casino website. It's also a fast-loading casino website, and those two things don't go hand-in-hand quite as often as they should. Paddy Power are absolute pros at making casino sites by this point, and it shows. The site flows nicely from top to bottom, without any layout issues, loading problems, or confusion about what sits there. Whether you're visiting Paddy Power Casino through the screen of your mobile, laptop, or tablet, you should get a consistent experience without any technical issues.
Having established that Paddy Power Casino passes the basic test of functioning properly, let's look at what's actually there for players. There are a lot of slots and games to show off at this casino, and so several sub-categories and organisational tools have been implemented to make the massive games library easy to digest. The huge banner that scrolls horizontally across the top of the screen clues you in on the latest Paddy Power Casino welcome offer, promotions and responsible gambling information, but once we get past that, the site gets down to business.
The first thing you'll see is an invitation to take a spin on "Paddy's Wonder Wheel." That's a long-running promotion at the casino, and we're going to talk about it in detail in a moment, so we'll skip over it for now. "Paddy's Favourites" are next up, and this is a good place to start if you're new to the Paddy Power brand and aren't sure where to start. "Paddy's Favourites" is where you'll find the games that the casino is most proud to be able to offer, some of which are exclusive to the Paddy Power brand. There's a mix of slots, live dealer games and game shows within this section, so every aspect of the Paddy Power Casino collection is represented. This is also a good place to find new releases. Paddy Power is such a big deal that its casino sites get hold of new releases before lesser casinos do, and you'll most likely find a few of those new slots here.
"Paddy's Favourites " is where the casino shows off its hottest wares, so everything below that is a little more conventional. It's block after block of slots and games, separated by jackpot information and a few more invitations to play for high stakes. The "All Time Favourites" section is where you'll find a few of the online slots you're more likely to be familiar with from elsewhere, but if you want to let go of the past and try something brand new, you'll find the relevant section directly beneath those classics. The long horizontal menu back up at the top of the page offers you a few more ways to find your way around the site if the standard options aren't cutting it for you.
Paddy Power Casino looks fantastic and is a pleasure to use. If we were to take issue with any aspect of it, it would be that banking information isn't readily available unless you go digging through the help section, and customer support is only available through webchat. This customer service weakness affects all of the Paddy Power Casino sister sites and is something the company might want to reconsider in future.
Jackpot King at Paddy Power Casino
Blueprint Gaming has made a lot of positive contributions to the world of online slots. The Newark-based company is known for its bonus-packed slots, its high-quality graphics, and the fact that it's often picked by top brands and entertainment properties to make officially-licensed games for them. If you've played an online slots game based on your favourite film, there's a strong chance that Blueprint Gaming made it. There's also a strong chance that it's in the enormous collection of slots at Paddy Power Casino. However, there's one thing that Blueprint Gaming is even better known for than its slots, and that's being the creators of the Jackpot King range.
In recent years, every time Blueprint Gaming has released one new online slots game, it's actually released two – a standard version and a Jackpot King version. All the games that come stamped with the Jackpot King logo are connected to Blueprint's massive progressive jackpot, and it's there for anybody to win. The Jackpot King range is especially beloved of high-rollers because of the increased chances of a payout if you're playing with high stakes. Paddy Power Casino knows the appeal of that offer, and so it's given the Jackpot King range a prominent slot on its homepage.
Towards the bottom of the Paddy Power Casino site, you'll find the Jackpot King logo along with live figures detailing how much is currently available in each of the three Jackpot King pots. The Royal Pot is always the least valuable of the three, with the Regal Pot in second place and the Jackpot King prize far exceeding them both. Values go up and down as prizes are won, but as a rule of thumb, the Royal Pot will always be somewhere in the four-figure range. The Regal Pot is more likely to be into five figures and is north of £20,000 more often than it isn't. The Jackpot King pot, though, would change your life if you won it. It will always be above £1m and is sometimes far higher than that. At the time we visited Paddy Power Casino to write this review, the pot sat at just over £2.6m.
Only certain slots make you eligible to win the three Jackpot King prizes, so look out for the distinctive crowned logo. Alternatively, look directly below the prize pot information on the Paddy Power Casino homepage for a full list of qualifying slots.
Paddy's Wonder Wheel
Bonuses and incentives come and go at casino websites, but there are some that are so ingrained into the fabric of a casino that they're likely to stick around forever. Paddy's Wonder Wheel is one such bonus. It's an offer that's theoretically open to everybody so long as they're an existing customer with a funded account. Customers who've opened an account but never made a deposit with Paddy Power aren't allowed to take Paddy's Wonder Wheel for a spin.
Assuming that you're a qualifying customer, you're allowed to spin Paddy's Wonder Wheel once per day, every day. The prizes available on the wheel might change from time to time, but when we wrote this review, there were five possible prizes. Instant cash is the one you'll want to see the most, but players can also win in-game bonuses on specific slots and games, bonuses to be used up in the live casino, free spins on selected spots, and free "instant win" scratchcards. Bonuses and scratchcards have to be used within 24 hours of being won, or they're forfeited and removed from your account. Free spins have to be used within two hours, so the best thing to do if you've won free spins is to go and play them immediately. They come with no wagering requirement attached, which is a rare pleasure with free spins and something we wish more casinos would consider offering.
Free spins prizes may only be available on one or two selected slots, and Paddy Power has been known to swap those slots around. Double-check the small print when you win anything, and also double-check to ensure that you're using free spins rather than paid spins when you go to use your prize.