Paddy Power Games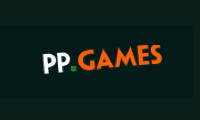 Paddy Power Games sister sites include Paddy Power, Paddy Power Bingo and Betfair.
Paddy Power Games (games.paddypower.com) is operated by PPB Games Limited from Level 2, Spinola Park, Mikiel Ang. Borg Street, St. Julians, SPK1000, Malta.
Sites like Paddy Power Games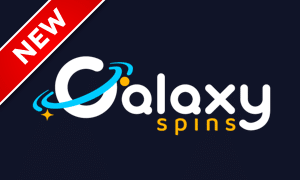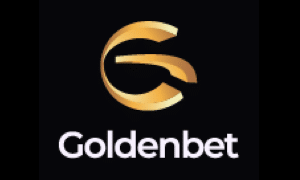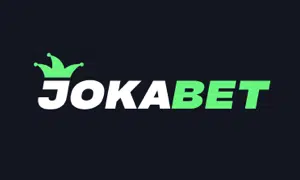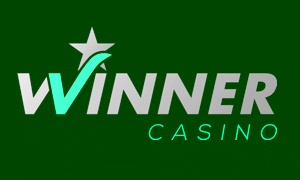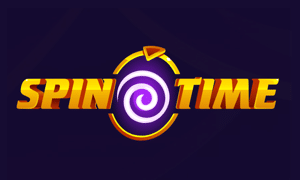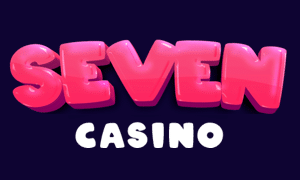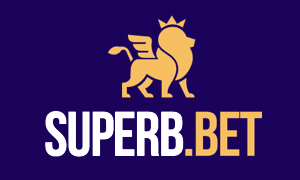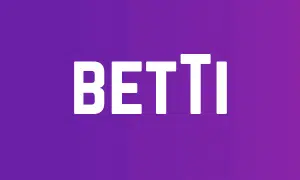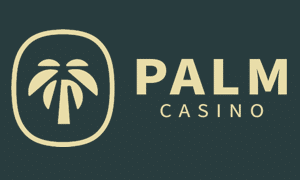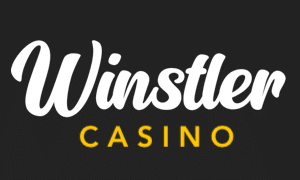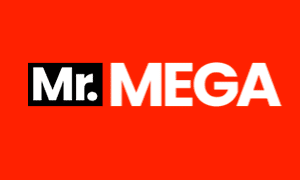 Paddy Power Games Sister Sites
Paddy Power Bingo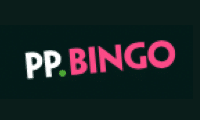 You probably don't associate the Paddy Power name with bingo. Almost nobody does. The company markets itself as a sports betting brand and is well known by the UK media as such thanks to their sometimes-controversial promotional campaigns. Make no mistake about it, though – Paddy Power is serious about getting into bingo, and the bingo section of their website proves it. Paddy Power Bingo is a Paddy Power Games sister site despite technically being part of the same website. It has its own colour scheme (with a nice hint of pink), its own promotions, and its own exclusive bingo rooms. Knowing the company, Paddy Power Bingo is likely to become as big as they want it to be. It's still finding its feet in the marketplace, but it's likely to become a major player. The latest version of the Paddy Power Bingo is further proof of this -it's a sleeker and more user-friendly version of the original
Paddy Power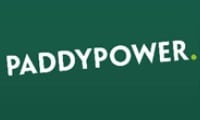 Paddy Power doesn't need any kind words from us to persuade anybody to play it. It has a marketing machine behind it that's unlike any other brand in the UK. Sometimes, that marketing machine gets it into trouble. The company has been criticised for offering odds on celebrity deaths and infuriated race organisers at Cheltenham Festival when it placed an enormous advert on a nearby hill without directly sponsoring the race event. Love them or hate them, Paddy Power's marketing team are very good at getting attention. The Paddy Power site that exists today is a leviathan. It's monstrous in terms of size and presence and has become one of the first names that UK players think of when they're looking for sports betting. The success of the sportsbook has allowed Paddy Power Games and all the other spin-off brands to develop around it and will continue to do so in the years ahead.
Betfair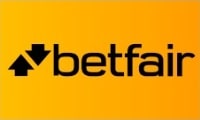 A few years ago, Betfair and Paddy Power came together to create a new gaming entity called "Flutter Entertainment." The move was the equivalent of world-famous musicians coming together to form a supergroup. These two former rivals now stand side by side under the same banner and control a massive amount of the UK market share when it comes to betting on sports. The fact that Betfair is a Paddy Power sister site is almost mind-blowing, but it's the reality we live in. While Betfair and Paddy Power share a platform, they're still independent entities. The odds on the outcome of a football match at Betfair will be different to the odds on that same match with Paddy Power. Players are free to choose between them, but Flutter Entertainment gets their money either way. It's a win for the company, but with so much diversity, it's also a win for players.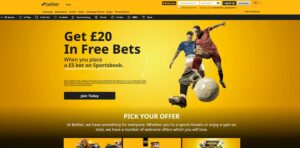 Can Paddy Power Games Be Trusted?

★★★★★
Paddy Power Games is a 3 Star trusted casino.
1. UKGC License

PPB GE Limited, which owns Paddy Power Games, has a license with the UK Gambling Commission under account number 52819.

2. UKGC Fines

The UK Gambling Commission has never taken any regulatory actions against PPB GE Limited

3. Customer Service

Paddy Power Games can be contacted by email or through live chat, but chat is only available if you're logged into your account. There is no telephone number listed on the site.

4. Trustpilot Score

After over 3000 reviews, Paddy Power has a below-average Trustpilot score of 2.6 out of 5.0.

5. Company Location

PPB GE Limited operates from offices in Ireland.

6. Visible T&C's

Promotions highlighted on banners at Paddy Power Games state that "further T&Cs apply" but don't provide a direct link to the terms and conditions.

7. Social Media Presence

Paddy Power is very active on all forms of social media. 

8. Number of Sister Sites
Through being owned by Flutter Entertainment, Paddy Power is connected to Betfair, Poker Stars, and all of the Sky Betting and Gaming brands.
9. Games portfolio

Paddy Power Games namechecks eight high-profile providers, including Playtech and Pragmatic Play, in the footer of its homepage, but works with more.

10. Gamstop links

Numerous responsible gaming organisations, including Gamstop, are featured with links and logos on the homepage.

Overall SCORE >

★★★

★★ – 3/5 Stars
Paddy Power Games Review 2023
Paddy Power Games Screenshot
A casino website with as much money and name value behind it as Paddy Power Games ought to look good and feel good to use – and Paddy Power Games does. Presented in the company's trademark green-on-green colours, it's a fast-loading site that wastes no time getting into the meat of the matter. The scrolling banner at the top of the screen provides links to promotions but also features responsible gambling information. It's refreshing to see a big-name casino company giving equal billing to both. Directly beneath those banners is the "Paddy's Wonder Wheel" feature. Players may take one spin of the wheel each day and could win free spins, bonus funds, or other incentives. The prizes are technically free, although restrictions reply. Pleasingly, though, Paddy Power Games isn't a big believer in wagering restrictions.
You won't have to spend much time rooting around sub-menus or peering into nooks and crannies to find what you're looking for at Paddy Power Games. The homepage is vast, and contains almost everything you could conceivably want from the site. The company's current top slots are next up after the "Wonder Wheel," followed by the latest jackpot information, exclusive games, and then live casino rooms and dealers. If you're not interested in new releases because you've come here to play the classics, you'll be pleased to find that Paddy Power Games has created an "All-Time Favourites" section in the lower third of the page.
As well-designed and easy to use as the Paddy Power Games homepage is, there's something missing. If a casino can make it this easy to find games, it can also make it this easy to find customer support. The least we'd expect to see is a direct link to live chat. Unfortunately, that isn't there. To speak to a customer service agent, players have to find the "help" button and then skip past FAQ information to confirm that they're "still not clear" and require assistance. There's space for seemingly everything else on the homepage, so there ought to be space for this, too.
Paddy Power Games Welcome Offers
As with all online casinos, the Paddy Power Games Welcome Offer is subject to change. We can be confident that there will always be a welcome offer of some description available at the casino, but Paddy Power can and will change it on a whim if they decide it suits their business needs. That's why we advise you to check the Paddy Power Games page and verify the terms of the current offer before you make any decisions about joining. However, we can give you an idea of what to expect by telling you what's on offer to new players as of the time and date of this review.
The current Paddy Power Games welcome offer is touted as fifty free spins as a no-deposit bonus. Should a player feel like making a deposit of at least £10 when they open their account, they'll get an additional 100 free spins. The spins are to be used on the site's jackpot games, where the shared prize pool is an estimated £25,000 every day.
The free spins attached to this promotional offer come with no wagering restrictions, which is a rare pleasure in this day and age. There are a few caveats, though. All spins have to be played within seven days else they expire, at which point they'll be removed from your account. Each free spin is played with a stake of ten pence. The figure can't be adjusted. That limits the value of wins, but most players would agree that something is better than nothing – especially when you're not paying.
Paddy Power Games Jackpots
There are literally thousands of online slots websites on the internet. Offering a good range of online slots will get you some custom, but if you have intentions of reaching the top of the tree, you're going to need more than that. Paddy Power knows that, which is why Paddy Power Games makes such a big deal out of its daily jackpot prizes. Some casinos split their jackpots into hours, days, and weeks, but Paddy Power Games is in a hurry. It's got big jackpots to pay out – and it wants to get rid of them today.
Find your way to the mid-point of the Paddy Power Games landing page, and you'll find all three current jackpot prizes listed against a diamond backdrop against the "Daily Jackpot" header. There's an hourly jackpot, a daily jackpot, and a daily booster. The value of these pots will change as the day progresses, so the figures you'll see here are live.
Only players who include slots or casinos as part of their morning routine have any chance of landing the Daily Jackpot. It drops before 11am. That doesn't mean "at 11am." There's nothing to stop it dropping at 9am or 10am either. The pot is usually somewhere between £10,000 and £25,000. The hourly jackpot is smaller. It might not even make it into four figures on occasion, although it often does. The Daily Booster has specific terms and conditions attached to it which we encourage you to check at Paddy Power Games if you're interested, but winning it is handled via the same "luck of the draw" mechanic as the other jackpots. The booster is generally above £1,000 but below £5,000.
To stand any chance of winning one of the three jackpots, players have to play one or more of the specified jackpot games listed beneath the jackpot information. Many of them, like Paddy Power Gold Megaways, are exclusive to the casino. If three matching jackpot symbols appear on the reels of one of these slots while you're playing, you're a guaranteed winner.
Paddy Power Games Favourite Slots
Much like the welcome promotion, the "Paddy's Favourites" section of Paddy Power Games will change often. What's contained in this section is a mixture of new releases, time-honoured favourites that continue to perform well at the site, and live casino offerings. Paddy Power's self-branded Premium Roulette games are probably a permanent fixture here, but everything around them is likely to change. That makes it pointless to list everything that's featured there because the entire library could have been switched around next week. We want to give you a taste of what Paddy Power Games has to offer, though, so we'll look at three of the top slots listed at the time of this review. 
Wish Upon A Paddy Power: If we were to bet on any of the "Paddy's Favourites" slots sticking around for the long-term, it's "Wish Upon A Paddy Power." This is a Paddy Power-branded version of Blueprint Gaming's "Wish Upon A Jackpot" slot, but the fact that Paddy Power has enough clout to persuade Blueprint to remake the game specifically for them is impressive. So is the number of bonus features in the slot, which is connected to Blueprint's trademark "Jackpot King" progressive jackpot pool. The five-reeled Irish-themed slot comes with multipliers, mystery symbols, stacked wilds, and a horse racing side game. The maximum jackpot on offer is x50,000 your line bet. 
Pirate's Hold – Davy Locker's Coins: This slot comes from Cayetano Gaming – an up-and-coming slots developer that has a strong relationship with Paddy Power. Fans of "Pirates of the Caribbean" (or just pirate legends in general) may already have spotted that this is a pirate-themed slot set among the shipwrecks of the seabed. Collecting coins is the key to success in the slot, but multipliers can also be collected and stack atop the five reels, increasing the value of anything that's won on them. This is a 95.02% RTP slot and is thought to have average volatility. 
Leprechaun's Luck – Cash Collect: We shouldn't be surprised that there are so many Irish-themed slots among "Paddy's Favourite." This is, after all, a casino with Irish roots. Leprechaun's Luck – Cash Collect comes from Playtech and packs far more power than its throwback early noughties visuals suggest. Look past the 2D cartoon graphics, and you'll find four jackpots that could drop at any time, a cash collector bonus round, theoretically unlimited free spins, and walking wilds. RTP is 95.38% with medium volatility.