Paddy Power Vegas
Paddy Power Vegas sister sites include Paddy Power Casino, Paddy Power Bingo and Paddy Power Games.
Paddy Power Vegas (vegas.paddypower.com) is operated by PPB Games Ltd from Betfair, Triq ll Kappillan, Santa Venera, SVR 1851, Malta.
Sites like Paddy Power Vegas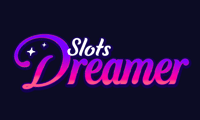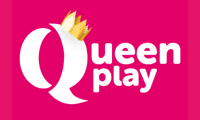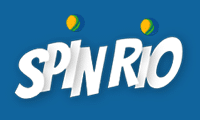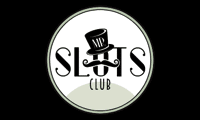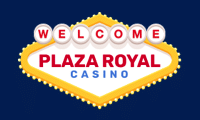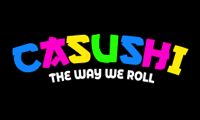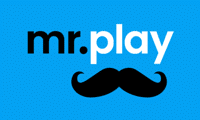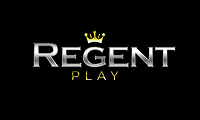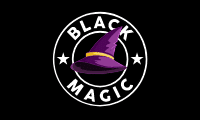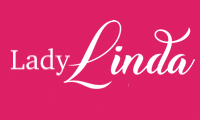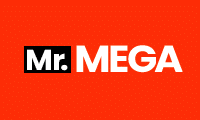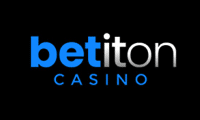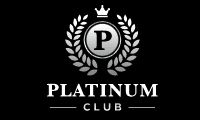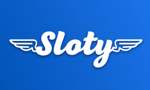 Paddy Power Vegas Sister Sites
Paddy Power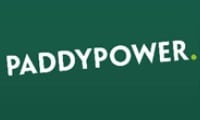 In the family of Paddy Power Vegas sister sites, Paddy Power is the head of the table. Without Paddy Power's three decades of success, there would be no Paddy Power Vegas. There would also be no Paddy Power Bingo, no Paddy Power Games, and perhaps even no Betfair. That's how significant this enormous casino brand is and how much impact it has on the entire online casino and gambling industry. If you've ever gambled on sports, slots, or anything else in the UK, you'll definitely have heard of this Irish-owned, Irish-themed casino company before.
Paddy Power is almost as well-known as a marketing company as it is a sportsbook brand. Their relationship with football is especially complex. When David Moyes struggled as the manager of Manchester United, Paddy Power installed a life-sized waxwork of his predecessor Sir Alex Ferguson outside Old Trafford in a glass case, with "in case of emergency break glass" and the Paddy Power logo on it. On the other hand, they also sponsored Huddersfield Town in the English Championship and opted not to leave the sponsorship space on the club's shirts blank as a protest against shirt sponsorship in general. They know how to stir the pot – and they know how to attract players.
Paddy Power Casino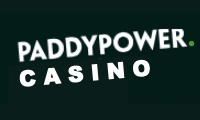 The main cut and thrust of the Paddy Power website is sports betting. If you want to do anything other than bet on sports, you'll have to check out one of the various Paddy Power Vegas sister sites. Paddy Power Vegas is probably the most stacked of the alternative choices if you're looking for slots, but Paddy Power Casino more than holds its own in that regard, too. The lure of the Paddy Power brand means that every provider worth its salt provides their products to the website, so there are hundreds of great games to choose from here.
Any good casino site has hundreds of games. A truly great casino site will provide you with some that you can't find elsewhere. Paddy Power Casino ticks that box with a range of exclusive titles made by some of the biggest developers in the industry. It also has some fairly unique promotional offers, including a daily bonus wheel that any player with a funded account is free to spin. You won't always win something big from it, but you'll at least win something – and something for free every day on a casino site is bound to be a big pull to players.
Paddy Power Games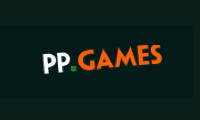 It's impossible to tell Paddy Power Casino and Paddy Power Games apart. They're both Paddy Power Vegas sister sites, but they're basically the same. Everything we've said about Paddy Power Casino is also true about Paddy Power Games, so you could just re-read that section if you want to know what Paddy Power Games is all about. The bonus wheel is still there, the exclusive slots are still there, and there's no graphical or thematic difference between the two minisites.
Paddy Power Games is a good place to come if you're excited about playing new releases. Providers only make money if their best games are widely available, so the same new games are likely to appear at most of the big-brand casino sites, but Paddy Power Games has a distinct advantage – it gets them first. If you want to know what's likely to be hot in the world of online slots a few months from now, you're perhaps more likely to find that out at Paddy Power Games than you are anywhere else.
Paddy Power Bingo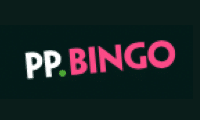 Paddy Power handles sports betting. Paddy Power Games and Paddy Power Casino handle casino games and live dealer tables. Paddy Power Bingo, you'll be unsurprised to hear, handles bingo. Between the range of Paddy Power Vegas sister sites, every aspect of gambling is covered. If you want to bet on something, the Paddy Power brand provides at least one way to bet on it. The bingo site isn't an afterthought or a box-ticking exercise, though – it's the most vibrant and energetic of all the sister sites.
Paddy Power Bingo marks itself out as a place to come and have fun from the moment you arrive at its homepage, where the usual green of the Paddy Power Vegas sister sites gives way to an eye-catching shade of hot pink. You'd hope for a humorous approach to the subject matter from a company so well-known for trying to make people laugh, and you'll find it at Paddy Power Bingo. From the signature "Lucky Pants" Slingo game to the jovial, upbeat nature of the descriptive text on the site, Paddy Power Bingo tries as hard as it can to put a smile on your face – but the best way to do that is to win big in one of the site's progressive jackpot bingo rooms.
Betfair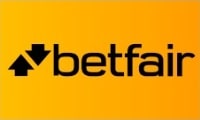 In early 2016, something once thought to be unthinkable happened in the world of sports betting. Paddy Power and Betfair – two massive but unrelated sports betting websites and casinos – merged into one. It was a huge deal that made enormous waves in the online casino world, and the ripple effect of those waves is still being felt today. Betfair is a Paddy Power Vegas sister site, and that still feels like a strange thing to write even more than five years after the event. The new company created by the merger was called Flutter Entertainment, and Flutter Entertainment has only gone on to get even bigger in the years since then.
Betfair, known to millions as a great exchange betting hotspot with a massive sporting portfolio, now shares the same casino network company as not only Paddy Power but the entire Sky Betting and Gaming cluster of casino sites plus Poker Stars. Flutter Entertainment has a finger in every pie as far as big-time gambling goes, and Betfair is as big a part of that pie as any of the other Paddy Power Vegas sister sites.
Can Paddy Power Vegas Be Trusted?

★★★★★
Paddy Power Vegas is a 4 Star trusted casino.
1. UKGC License

Paddy Power Vegas is covered by the UK Gambling Commission licence held by PPB Games Limited, number 39411.

2. UKGC Fines

PPB Games Limited has never been fined by the UKGC, nor censured or sanctioned in any other way.

3. Customer Service

Customer service is a weakness at Paddy Power Vegas, with live chat being the only way of making contact, and only available if you're logged in.

4. Trustpilot Score

Paddy Power Vegas has no dedicated Trustpilot review page, but the overall score awarded to Paddy Power after more than two thousand reviews is a grim 1.3/5.

5. Company Location

PPB Games Limited is a Malta-based company.

6. Visible T&C's

Full, detailed terms and conditions are stated alongside every promotional offer at the casino.

7. Social Media Presence

You can find your way to the Paddy Power Twitter account through the logo link at the bottom of the Paddy Power Vegas page, but the company also has an official Facebook and YouTube presence.

8. Number of Sister Sites

There are four Paddy Power Vegas sister sites within the main Paddy Power website, plus several more that are linked through the connection between Paddy Power and Flutter Entertainment.

9. Games portfolio

Paddy Power Vegas has a games library stocked by almost all of the most respected providers in the casino industry, but only offers a little over 150 games in total.

10. Gamstop links

There's a Gamstop logo and link at the bottom of the casino's homepage.

Overall SCORE >

★★★★

★ – 4/5 Stars
Paddy Power Vegas Review 2022
Paddy Power Vegas Website
You know you've stepped into a different world from the rest of the Paddy Power brand from the moment you arrive on the homepage of Paddy Power Vegas. This, more than any of the Paddy Power Vegas sister sites, feels like something new and different. The colour scheme of a casino website is only a small thing, but it's a uniform shade of green everywhere else within Paddy Power. Even Paddy Power Bingo, which was permitted to have a little individual flair, has only the occasional flash of pink. The backdrop of Paddy Power is a deep, rich shade of purple emblazoned with stylised casino chips. It makes the site feel like what it's supposed to be – a luxury casino capable of delivering a VIP experience to players.
A good reason to come to Paddy Power Vegas would be if you're looking for big jackpots and premium online slots. A bad reason to come to Paddy Power Vegas would be if you're looking for a massive amount of variety. This is most definitely a "quality, not quantity" casino site. Paddy Power has access to every major provider in the world and could pile Paddy Power Vegas high with over a thousand slots and games if it really wanted to, but it's taken the opposite approach. If you add together every online slots game at the casino – and online slots are all that you'll find here, by the way – you'll get to around 150 games. Paddy Power makes provisions elsewhere – specifically Paddy Power Games – for those who want variety. This is a different kind of casino minisite with a different focus. Getting bored with the range is a possibility, but we suspect it's only a possibility that will occur to you if you're on a losing streak.
As this is "only" an online slots site, there isn't that much more to say about what Paddy Power Vegas has to offer save for the specifics of the jackpot prizes and games, which we'll get into in a moment. Quality-wise, though, it's everything you'd hope for. The design of the site is strong yet simple, everything loads very fast, and functionality is great regardless of the device you're accessing the site from. We have two complaints, though, and they're complaints that you might hear us make a lot. The first is that customer service isn't as available as it should be. The only way to speak to somebody about a problem is through live chat, and even then, you can only access live chat if you're already logged into the site. How you're supposed to get help if you're having login problems isn't clear. The second is that we had to dig into the help section to find out about accepted deposit and withdrawal methods and terms. Payment information is one of the first things players need to know about using a casino site, so information should always be somewhere that's plainly visible and easy to access.
Daily Jackpots at Paddy Power Vegas
We've mentioned a couple of times that Paddy Power Vegas is a casino that defines itself by offering premium-quality games aimed at high-rollers. The biggest way it demonstrates this is with its massive jackpots. Jackpot prizes are featured extensively on the Paddy Power Vegas homepage, with multiple promotional banners and several reminders of how much each pot is worth and when it has to be won by.
As you can see in the image above, Paddy Power Vegas attempts to build a Vegas theme around its daily jackpot offer by using Elvis Presley and Lady Gaga to make the promotional banners pop. They're Vegas-based impersonators of the stars rather than the real people, which handily means that Paddy Power doesn't have to fork out enormous sums in rights fees to use their likenesses. The banners capture your attention, but the real star of them is the cash value of the jackpot. The figure in the image is live and will change every time you see it. Any spin on any of the online slots in the entire Paddy Power Vegas site could trigger the jackpot, and the only stipulation is that it has to be paid out before 11pm UK time every day. That doesn't necessarily mean that it will be won close to 11pm – it's just as likely to pay out then as it is to pay out at 11am instead.
The daily jackpot is the biggest spot prize paid out at Paddy Power Vegas and generally reaches five figures in value by the time somebody eventually wins it. There are two smaller jackpots, though, including one that's guaranteed to pay out every hour. If you like the idea of winning one of them and want to give it a try, you'll need to be playing one of the qualifying online slots. You'll find them listed beneath the "Daily Jackpot" section of the homepage about three-quarters of the way down. If three jackpot symbols turn up on the same spin, you're guaranteed to win one of the listed prize pots.
Paddy Power Vegas Favourites
If you've decided that you'd like to give Paddy Power Vegas a try, but you don't know where to start with the games collection, you could do a lot worse than checking out the "Vegas Favourites." The online slots that appear here are those that Paddy Power believes to be the stars of the collection, so you should be able to rely on them for a quality gaming experience. The exact slots that will be in there may vary as new games are added, and Paddy Power wants to shine a spotlight on alternatives, but to give you an idea, here are three of the slots that were getting the star treatment when we visited the site. 
Big Fishing: It's refreshing to see a fishing-themed online slots game that doesn't copy the functionality of Fishin' Frenzy, so our hats are tipped to Cayetano Gaming for coming up with an original concept. Graphics aren't a strong point for this slot, but bonus features are. There are three wild symbols, each represented by a different fish, and collecting those wild symbols charges up the bonus meters to "charge up" some of the other base game symbols. When fully charged, they land as either 2×2 or 3×3 symbols to make wins easier to land. You can also tailor the free spins feature to adjust either the number of spins or the active multiplier, and there's a nudge feature to give you a second chance at landing a big win you narrowly missed out on. RTP is a little low at 94.81%, but that's the only disappointment here. 
Last Chance Saloon: This Western-themed online slots game looks like it's going to be a simple affair, but if you know anything about Red Tiger, you'll know to expect more from it than that. Played on a 5*4 layout against the backdrop of a smoky card table bar in the old West, this slot manages to include a free spins feature with high multipliers in which at least one win is guaranteed and multiplier wilds on the third reel that might push wins up as high as x50 their regular value. You can always choose to play double or nothing with the value of your last win if you feel like you've been hard done by, and RTP comes in at 94.72%. Again, the low RTP is the only place the slot falls short of greatness. 
Reel King Mega: This is another Red Tiger slot, and it features the feature and character the provider is best known for – the Reel King. He and his single-reel bonus feature appear in several Red Tiger slots, but the ones that have no theme other than the Reel King tend to come stacked with more bonus features. In this slot, for example, additional wild symbols might trigger and land at random after any base game spin. When the Reel King makes an appearance with his special reel, you're guaranteed a win. "Mega" symbols at 3×3 make wins easier to come by and the Reel King more likely to appear. The downsides are that volatility is low, so you might be waiting a while for a big win to turn up even with the comparatively generous RTP of 96.17%.