Palatial Leisure Limited Bingo Sites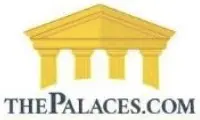 Palatial Leisure Limited is a bingo company that operates bingo halls plus two bingo sites. The Palatial Leisure Limited sister sites are Bingo Britain and The Palaces.
Palatial Leisure Limited is based at Church Plain, Great Yarmouth, NR30 1PL.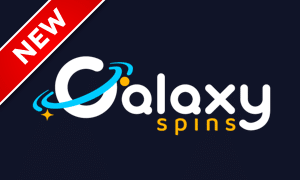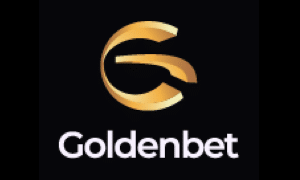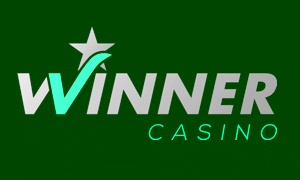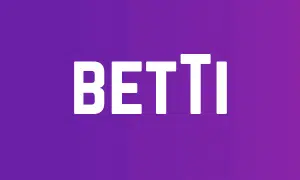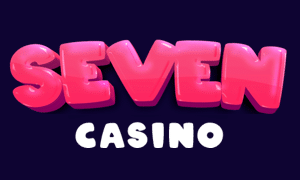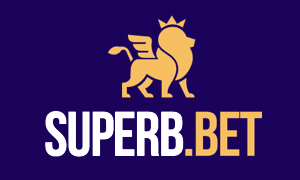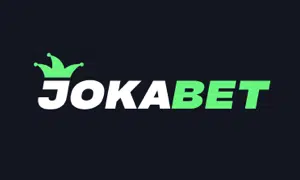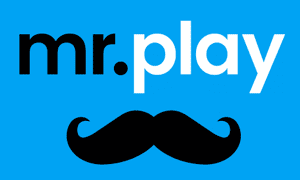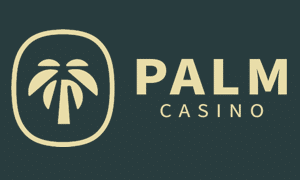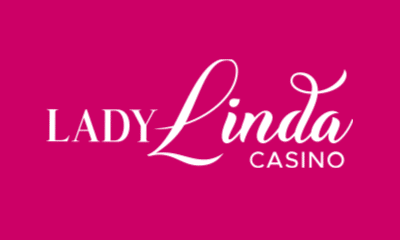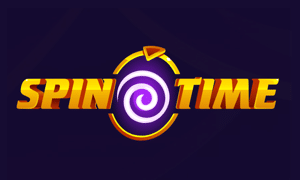 All Palatial Leisure Limited Bingo Sites 2023
Bingo Britain
Bingo Britain claims to be Britain's best-loved "bingo only" website. Such a claim is extremely difficult to verify, but this Palatial Leisure Limited site probably isn't far off the mark with that boast because bingo-only sites are becoming increasingly rare. During the past ten years, we've seen a trend for bingo sites to add ever more strings to their bows, resulting in sites that once offered nothing but bingo but now offer bingo plus online slots and, in some cases, even live dealer games. Bingo Britain doesn't believe in that. It's proud to offer nothing but bingo games and even makes a point of saying as much on the splash banner on its homepage. It refers to slots and other games as "distractions," and runs with the motto "no slots, no casino, just bingo."
Bingo Britain is the most important sister site of The Palaces, although it's probably fair to say that the popularity of Bingo Britain has eclipsed that of its older sibling by quite some distance. The site promises all the feelings and emotions of a fun night out in a real bingo hall from the comfort of your own home and backs it up with customer-friendly features like no wagering requirements against winnings. However, a little further down the page, it also promises "a selection of bingo rooms and slots," so it appears to renege on its earlier promise. It's impossible to say for sure because the range of games at Bingo Britain is entirely hidden behind the site's login screen, and we were unable to register because the site's auto-verification system couldn't locate us. There's something decidedly retro about this site, but that's perhaps not a major surprise when it belongs to a bingo network company that's more than thirty years old.
The Palaces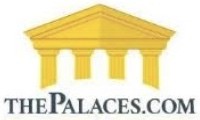 The Palaces was the first website launched by Palatial Leisure Limited and, as such, ought to be considered the flagship of the network company even if it's no longer their most popular site. The layout of The Palaces is very similar to that of Bingo Britain, albeit less boastful in its presentation. It declares itself to be "the home of British bingo," which is the same claim that the company's physical bingo premises make about themselves. Much of the language that's used in the descriptors for The Palaces is copied and pasted from Bingo Britain – although, given that this site is older, that process might have happened in reverse. On both sites, you'll see the same promises made about replicating the experience of a real night out in a busy bingo hall.
Copying and pasting have been an issue for somebody at some stage in the web design process at The Palaces because just below the fold on the site's homepage is the sentence "with a selection of bingo rooms and slots there are games for everyone at Bingo Eirann." Not only is this a misspelling of the name of Bingo Eireann, but it's clearly a line of text that was taken from the company's Irish-focused website and then transplanted here. Nevertheless, some of the promises that are made at The Palaces are likely to appeal to a few UK-based players, including the guarantee that all withdrawals are paid out as cleared funds in a matter of hours, and wagering requirements don't apply to any wins scored through bonus funds. Again, it wasn't possible for us to verify which games do or don't exist at The Palaces because there was an error in the registration process at the time of our visit. Between that and the obvious copy-paste approach to putting the website together, we're left with the impression that The Palaces is a little amateurish.
Bingo Eireann is also a Palatial Leisure Limited bingo site and is also licensed by the UK Gambling Commission, but is no longer available to players in the UK as of 2022.
Palatial Leisure Casinos In 2023
The Palatial Leisure Casinos are a part of one of the oldest bingo gaming brands currently active in the online casino market in the UK. It has been active for more than 30 years at this point with several casinos and bingo sites active in the UK including the Palace Casino in Great Yarmouth and other venues across the UK. The company also owns and manages an online gaming platform as well which also goes by the same name as ThePalaces.com which offers casino and bingo games for players who want to enjoy these titles on the go. The company strives to give players an entertaining gaming experience and is built to give players a seamless and fun gaming time.
The founder of this company, Patrick Duffy has over 30 years of experience in the bingo and casino gaming industry, which means that he's well versed in knowing what players want from their online casino of choice. Players want value for their money when they sign up at these casinos along with a prospect of winning big in comfortable gaming environments. All the casinos operated by the Palatial Leisure operator implement these features in their casino which give players what they are looking for from an online casino, this also means that most customers of these casinos are loyal and stick for years on end because of such a wonderful gaming experience which they are treated to here.
There isn't much news related to the operator on the internet and the only piece of news available on the official company website is about Coach Trips from London to Great Yarmouth which was shared in April 2021, apart from that there is a bingo guide for new players in the online gaming industry that don't know much about gaming and want to learn more, these guides were shared back in October of 2017.
The company itself might not have any social media pages available but their online casinos do have well-managed pages on various social media platforms, mainly Facebook where they post regarding various events that might be happening at the casinos or their bingo halls.
Players that might be concerned regarding the general safety and security of these casinos can rest assured because the operator holds the gaming license from the UK Gaming Commission which helps it keep its casinos secure and running with the best services for its players in a fair gaming environment.
Palatial Leisure Limited History and Licensing
We all know the image that is portrayed by most casinos. The glamorous picture of the idealized world in Las Vegas can be seen everywhere, no matter if television or on social media. With that being said, it is only natural that online gambling centres adapt this image for their own layout. One of the companies that have perfected this image over the years is Palatial Leisure Limited. Even though the heads behind the desk are highly engaged in the industry of online gambling and have years of experience to show off, the Palatial Leisure Limited itself is relatively new in the business of online gambling.
The company itself was launched in 1993, which makes the firm nearly 30 years old in 2022. The company is relatively new to the online business because some of its bestsellers have been launched within the last five years. In terms of licensing, Palatial Leisure does not take prisoners. The Gambling Commission of Great Britain is the head of licensing for most of the websites that are owned by Palatial Leisure. But why licensing? Why is this even a thing? First and most important, licensing is needed for any legal reason that you can think of. Gambling can be prohibited when it is not regulated by any kind of supervisor. The second thing that you need to keep in mind is that licenses mean safety for players and hosts and all of the money that flows in and out.
What are players saying about Palatial Leisure Limited bingo sites?
These reviews come from players who have played at Palatial Leisure Limited bingo sites recently and wanted to share their experiences with other players. We've edited some of the reviews for the sake of clarity and brevity.
27-Mar-2022 The Palaces review by Eunice:
This is the worst bingo site I've ever spent money at. I've spent more than £200 and won nothing back in return, I reckon you'd need to spend more than £500 to get anything back from the slots. Much better sites out there, I won't be coming back here. – source: Trustpilot
19-Feb-2022 The Palaces review by Daniel:
What can I really say about this site? It's incredibly basic, customer service is awful and there are hardly any games. Also, the bingo seems really suspicious because the same people win all the time. The layout is hard to navigate and it crashes constantly. One star is generous. – source: Trustpilot
19-Feb-2022 The Palaces review by Millen:
I think it's fabulous. I joined a week ago and I think it's great for slots and bingo. I had a win and they paid me out with no quibbles within hours. Give it a go yourself. – source: Trustpilot
08-Jan-2022 The Palaces review by Ann:
I've joined Palace Bingo recently and so far I've enjoyed playing the slots and the bingo. I've had a win playing slots and when I withdrew I got my money within a few hours without any problems.. – source: Trustpilot
24-Dec-2021 The Palaces review by Malcolm:
I find this to be a trustworthy site. I got a £10 bonus by email when I joined and I was really happy it didn't come with any wagering requirements. I was up £94 on my first day, withdrew £50 and had it in my bank two hours later. – source: Trustpilot
28-Oct-2021 The Palaces review by Danny:
The bingo is fixed, the same people win all the time. The whole site is a joke. God help you if you bring up the fact that the same people are always winning to the customer support staff. I wouldn't recommend this site to anyone, spend your time and money elsewhere. – source: Trustpilot
15-Aug-2021 The Palaces review by Peter:
If you love bingo then you'll love this site. It's got nice bonuses to offer as well. – source: Trustpilot
06-May-2021 The Palaces review by "Mr OG:"
The chat hosts are bullies and allow people with disgusting usernames into the bingo chat rooms. When I reported it I was told to keep my nose out. The hosts are useless and unethical and I'm sure they must be breaking laws of some kind. – source: Trustpilot
Active Palatial Leisure Limited Bingo Sites
Bingo Britain (bingobritain.com)

The Palaces (thepalaces.com)
There is also one further Palatial Leisure Limited bingo site which is inaccessible to UK players, which is Bingo Eireann (bingoeireann.com).